Musk Denies Reviving Ye on Twitter
ON FRIDAY, Twitter CEO Elon Musk stated that he had no involvement in restoring Ye, aka Kanye West's account, which was terminated earlier this month for making anti-Semitic slurs.
The billionaire stated that Twitter had restored the rapper's account, now known as Ye, before completing the social media platform's $44 billion buyout late Thursday. "They did not consult with or notify me," Musk tweeted.
Ye, who has over 30 million Twitter followers, has recently courted controversy by publicly terminating big corporate alliances and launching social media outbursts against other celebrities.
Musk wrote, "Welcome back to Twitter, my friend!" on Oct. 8 after Ye posted on the network for the first time in two years after his Instagram account was suspended for anti-Semitic tweets. Twitter later suspended his account and deleted one of his tweets.
Musk took control of Twitter ruthlessly on Thursday, sacking key executives but providing little insight on how he plans to fulfill the lofty goals he has set for the popular social media network. more info
Musk, on the other hand, announced on Friday that Twitter will form a content moderation group with "widely different opinions."
"There will be no big content choices or account reinstatement before that council convenes," he stressed.
Earlier last month, Ye decided to buy Parler, a social networking platform popular among conservatives in the United States.
"The Bird is Freed"
Meanwhile, Musk has promised to protect all forms of free expression but has also struck a more conciliatory tone with world leaders seeking to reign in Big Tech, alarming activists and former Twitter executives.
Three hours after Musk announced success with the tweet, "The bird is released," European Commissioner Thierry Breton retorted, "In Europe, the bird flies by our laws."
He reshared a May video in which he said on Twitter that he agreed with the European Union's new digital media regulation, which will force Big Tech to do more to combat illegal content or face fines of up to 6% of global revenue in one of the world's most severe approaches to regulating content online.
On Friday, regulators in India reminded Musk of the rule of law. "Regardless of who owns the platforms, our norms and legislation for intermediaries remain the same," said Rajeev Chandrasekhar, India's minister of state for electronics and information technology.
For years, Twitter has fought a "complex war" with the government to safeguard free expression online, and this battle would be jeopardized with Musk in charge, according to former Twitter board member Jason Goldman.
According to Goldman, Tesla's booming business in China, which made $14 billion last year, might put Twitter at risk.
"It's quite frightening that he'll be the one liaising with the Chinese government and potentially passing over information on users," he added.
He added that Twitter has professionals who assess government data demands, but Musk has displayed disrespect for these experts.
"Whether or not (former US President Donald) Trump returns, I think that's a parlour game," Goldman remarked. "What will happen is that a dissident's IP address will be dropped on the floor."
According to current and former employees who talked with Reuters, Musk's ambitions to reduce the guard rails prevalent on all social media platforms would result in a flood of vile, damaging, and potentially illegal content on Twitter. It has already struggled to identify and remove child porn. more info
Employees believe that members of Twitter's trust and safety team, which includes content moderators, will be among Musk's largest job cutbacks.
"Imagine a world without all those people," one employee stated. "This is going to be a hellscape."
Advertisers on Twitter
On the night of the deal's expected closure, he tweeted an open letter to advertisers: "Twitter can't possibly become a free-for-all hellscape where everything goes with no consequences!
… Twitter strives to be the most trusted advertising platform in the world, strengthening your brand and expanding your business."
They cite Musk's proposal to restore Trump's account as a key hurdle to investing in Twitter.
After the attack on the United States Capitol on January 6, 2021, Twitter suspended Trump indefinitely due to the potential of additional inciting of violence.
Welcoming Trump back might alienate moderate and liberal-leaning users, driving away large household brands that try to promote products and appeal to people across the political spectrum, according to Mark DiMassimo, CEO of ad agency DiMassimo Goldstein.
Some ad agencies and businesses were already dubious and anxious about Twitter's future during a presentation for advertisers in May.
Musk cannot afford to provoke a backlash from a group that produces 90% of Twitter's revenue unless he finds new sources of money.
Musk's largest gamble is based on one of China's biggest hits from the 2010s. "Buying Twitter accelerates the development of X, the everything app," Musk tweeted earlier this month.
The concept of an all-in-one app, sometimes known as a super app, began in Asia with companies such as WeChat, allowing users to send messages and make payments, buy online, and hail a cab. The all-in-one service gave consumers few options in a location where Google, Facebook, and other services were restricted.
According to a source briefed on the topic, Musk has told investors that he aims to construct one that will sell premium subscriptions to lessen dependency on adverts, allow content creators to make money, and enable payments.
There are no super-apps in the United States since the cost of entry is high, and there are many other app options, according to Scott Galloway, co-host of the tech podcast Pivot and a marketing professor at New York University.
Galloway believes that Apple Inc and Alphabet Inc's Google, which dominate the app stores on iPhones and Android phones, regard themselves as super apps and would unlikely allow other super apps to develop. As an illustration of a barrier to entry, consider Apple's recent rejection of Spotify's intention to offer audiobooks.
Goldman said payments, which normally need identification verification, might complicate a site that has allowed anonymity to grow, making Twitter a strong instrument for political activism in dangerous situations.
"(Super applications) are not conceivable at this stage of mobile internet evolution," he continued.
Source: Reuters
Regulators Take Aim At AI To Protect Consumers And Workers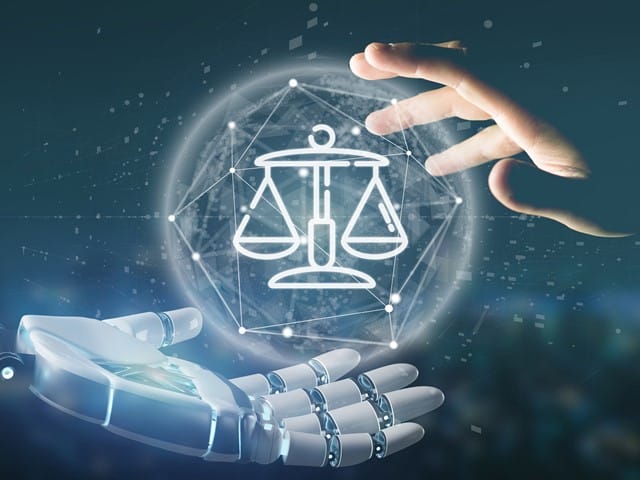 NEW YORK — The nation's finance authority has pledged to ensure that businesses comply with the Regulators law when utilizing artificial intelligence in light of rising concerns over increasingly capable AI systems like ChatGPT.
Automated systems and algorithms already heavily influence credit scores, loan conditions, bank account fees, and other monetary factors. Human resources, real estate, and working conditions are all impacted by AI.
According to Electronic Privacy Information Centre Senior Counsel Ben Winters Regulators, the federal agencies' joint statement on enforcement released last month was a good starting step.
However, "there's this narrative that AI is entirely unregulated, which is not really true," he argued. "What they're arguing is, 'Just because you utilise AI to make a judgement, it doesn't mean you're exempt from responsibility for the repercussions of that decision. This is how we feel about it. "We are watching.
The Consumer Financial Protection Bureau has issued fines to financial institutions in the past year for using new technology and flawed algorithms, leading to improper foreclosures, repossessions, and lost payments of homes, cars, and government benefits payments.

These enforcement proceedings are used as instances of how there will be no "AI exemptions" to consumer protection, according to regulators.
Director of the Consumer Financial Protection Bureau Rohit Chopra stated that the organization is "continuing to identify potentially illegal activity" and has "already started some work to continue to muscle up internally when it comes to bringing on board data scientists, technologists, and others to make sure we can confront these challenges."
The Consumer Financial Protection Bureau (CFPB) joins the Federal Trade Commission, the Equal Employment Opportunity Commission, the Department of Justice, and others in claiming they are allocating resources and personnel to target emerging technologies and expose their potentially detrimental effects on consumers.
Chopra emphasized the importance of organizations understanding the decision-making process of their AI systems before implementing them. "In other cases, we are looking at how the use of all this data complies with our fair lending laws and Regulators."
Financial institutions are required to report reasons for negative credit decisions by law, per the Fair Credit Regulators Act and the Equal Credit Opportunity Act, for instance. Decisions about housing and work are also subject to these rules. Regulators have warned against using AI systems whose decision-making processes are too complex to explain.
Chopra speculated, "I think there was a sense that, 'Oh, let's just give it to the robots and there will be no more discrimination,'" I think what we've learned is that that's not the case. The data itself may contain inherent biases.

Regulators have warned against using AI systems whose decision-making processes are too complex to explain.
Chair of the Equal Employment Opportunity Commission (EEOC) Charlotte Burrows has pledged enforcement action against artificial intelligence (AI) Regulators recruiting technology that discriminates against people with disabilities and so-called "bossware" that illegally monitors employees.
Burrows also discussed the potential for algorithms to dictate illegal working conditions and hours to people.
She then added, "You need a break if you have a disability or perhaps you're pregnant." The algorithm only sometimes accounts for that kind of modification. Those are the sorts of things we're taking a careful look at… The underlying message here is that laws still apply, and we have resources to enforce them; I don't want anyone to misunderstand that just because technology is changing.
At a conference earlier this month, OpenAI's top lawyer advocated for an industry-led approach to regulation.
OpenAI's general counsel, Jason Kwon, recently spoke at a technology summit in Washington, DC, held by software industry group BSA. Industry standards and a consensus on them would be a good place to start. More debate is warranted about whether these should be mandated and how often they should be revised.
At a conference earlier this month, OpenAI's top lawyer advocated for an industry-led approach to regulation.
The CEO of OpenAI, the company responsible for creating ChatGPT, Sam Altman, recently stated that government action "will be critical to mitigate the risks of increasingly powerful" AI systems and advocated for establishing a U.S. or global body to license and regulate the technology.
Altman and other tech CEOs were invited to the White House this month to confront tough questions about the consequences of these tools, even though there is no indication that Congress would draught sweeping new AI legislation like European politicians are doing.
As they have in the past with new consumer financial products and technologies, the agencies could do more to study and publish information on the relevant AI markets, how the industry is working, who the biggest players are, and how the information collected is being used, according to Winters of the Electronic Privacy Information Centre.
He said that "Buy Now, Pay Later" businesses had been dealt with effectively by the Consumer Financial Protection Bureau. "The AI ecosystem has a great deal of undiscovered territory. Putting that knowledge out there would help.
SOURCE – (AP)
2023: Nvidia Signals How Artificial Intelligence Could Reshape Technology Sector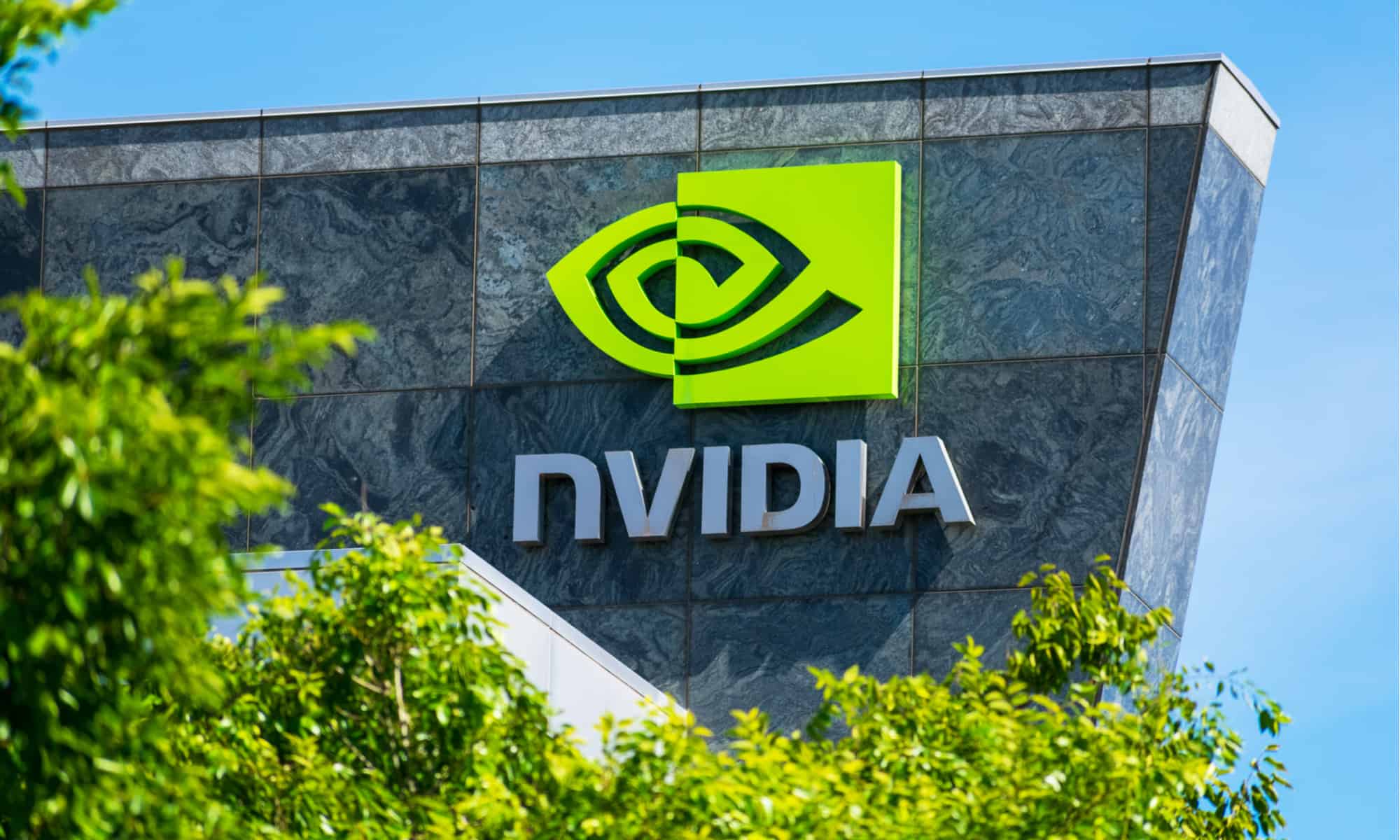 WASHINGTON — The U.S. Shares of Nvidia, already one of the most valuable businesses in the world, soared Thursday after the chipmaker forecasted a massive increase in revenue, indicating how dramatically the expanding use of artificial intelligence might transform the computer sector.
After a 25% rise in early trade, the California corporation is on its way to joining the exclusive club of $1 trillion companies like Alphabet, Apple, and Microsoft.
The developer of graphics chips for gaming and artificial intelligence posted a quarterly profit of more than $2 billion and revenue of $7 billion late Wednesday, above Wall Street projections.
However, Wall Street was caught off stride by its projections for $11 billion in sales this quarter. It's a 64% increase over the same period last year and far above the $7.2 billion industry analysts predicted.
"It appears that the new gold rush has begun, and NVIDIA is selling all the picks and shovels," wrote Susquehanna Financial Group's Christopher Rolland and Matt Myers on Thursday.
Chipmakers throughout the world were dragged along. Taiwan Semiconductor increased by 3.5%, while SK Hynix in South Korea rose by 5%. ASML, situated in the Netherlands, increased by 4.8%.

The U.S. Shares of Nvidia are already one of the most valuable businesses in the world.
Jensen Huang, creator and CEO of Nvidia, stated that the world's data centers require a makeover due to the transformation that AI technology will bring.
"The world's $1 trillion data center is nearly entirely populated by (central processing NVIDIA units) today," Huang remarked. "And $1 trillion, $250 billion a year, it's growing, but over the last four years, call it $1 trillion in infrastructure installed, and it's all based on CPUs and dumb NICs." It is essentially unaccelerated."
AI chips are intended to conduct artificial intelligence NVIDIA tasks more quickly and efficiently. While general-purpose processors, such as CPUs, can be utilized for lesser AI activities, they are "becoming less and less useful as AI advances," according to 2020 research from Georgetown University's Centre for Security and Emerging Technology.
"Because of their unique features, AI chips are tens or even thousands of times faster and more efficient than CPUs for training and inference of AI algorithms," the paper continues, saying that AI chips can also be more cost-effective than CPUs because of their higher efficiency.
According to analysts, Nvidia could be an early indicator of how AI will impact the tech sector.
"Last night, Nvidia gave jaw-dropping robust guidance that will be heard around the world and shows the historical demand for AI happening now in the enterprise and consumer landscape," stated Wedbush analyst Dan Ives. "We would point any investor calling this an AI bubble to this Nvidia quarter, particularly guidance, which cements our bullish thesis around AI and speaks to the 4th Industrial Revolution now on the horizon with AI."
SOURCE – (AP)
China Defends Ban On US Chipmaker Micron in 2023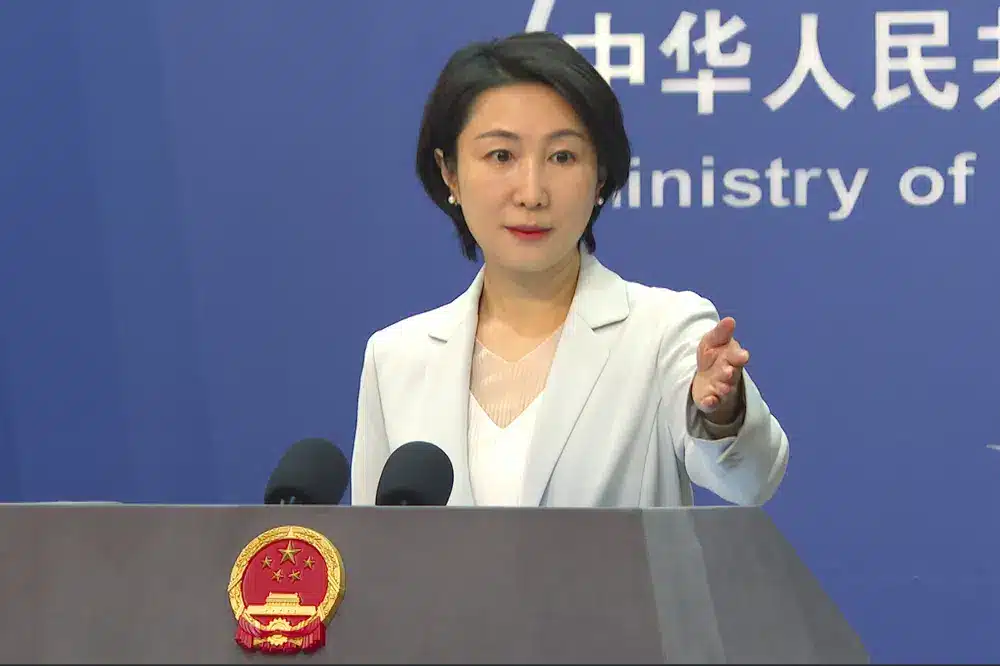 BEIJING, China – The Chinese government defended its restriction on using components from US memory chipmaker Micron Technology Inc. in some computer systems on Wednesday after Washington raised concern, escalating tensions over technology and security.
The security examination of Micron products was "conducted in accordance with the law," according to Mao Ning, a foreign ministry official.
On Sunday, the Chinese Cyberspace Administration stated that Micron goods pose unspecified security threats but provided no further details. It barred them from using computers that handled sensitive data.
This came after the United States, Japan, and the Netherlands barred China's access to advanced processor chip technology on security grounds, at a time when the governing Communist Party is threatening to attack Taiwan and is becoming more belligerent towards its Asian neighbors.
"China's cybersecurity review does not target any specific countries or regions," Mao explained. "We do not exclude technologies and products from any country."
Supply disruptions and missed sales revenue have harmed businesses on both sides.
Washington and its allies' restrictions on access to chips and methods for making them deter China's ambitions to create its semiconductor sector. Potential sales to Chinese smartphone makers, chip foundries, and other clients have cost US vendors billions.

The Chinese government defended its restriction on using components from US memory chipmaker Micron Technology Inc.
Mao said the US had put security limitations on over 1,200 Chinese enterprises "without any factual basis." She accused Washington of exploiting national security to "unreasonably suppress Chinese companies."
"This is economic coercion, and it is unacceptable," Mao declared.
According to State Department spokeswoman Matthew Miller, the US administration is "engaging directly" with Beijing to "make our view clear" on the Micron embargo.
"We have very serious concerns," Miller added. He stated of China, "This action appears inconsistent with the PRC's assertions that it is open for business and committed to a transparent regulatory framework."
According to Micron's chief financial officer, Mark Murphy, the company would work with the Chinese authorities to assess the ban's impact.
"We remain unclear as to what security concerns exist," Murphy said during a JP Morgan technology industry conference call. "We have received no customer complaints about the security of our products."
According to Murphy, Micron expects to lose sales similar to a single-digit percentage of total revenue, but the exact figure will depend on which customers and products are affected.

The Chinese government defended its restriction on using components from US memory chipmaker Micron Technology Inc.
Foreign Minister Qin Gang urged his Dutch counterpart on Tuesday for access to chipmaking technology that has been restricted for security reasons.
China requires a machine that uses ultraviolet light to etch minuscule circuits on next-generation chips and is only available from one Dutch manufacturer, ASML Holding NV. Without it, the ruling party's aspirations to build semiconductors for cellphones, artificial intelligence, and other cutting-edge applications will be hampered.
"China has serious concerns about this," Qin said. "We should work together to jointly protect the normal trade order between us" and "keep global industrial and supply chains stable."
Wopke Hoekstra, the Dutch minister, stated that he "shared our national security concerns" but provided no indication that his government's position had altered.
SOURCE – (AP)