Musk Denies Reviving Ye on Twitter
ON FRIDAY, Twitter CEO Elon Musk stated that he had no involvement in restoring Ye, aka Kanye West's account, which was terminated earlier this month for making anti-Semitic slurs.
The billionaire stated that Twitter had restored the rapper's account, now known as Ye, before completing the social media platform's $44 billion buyout late Thursday. "They did not consult with or notify me," Musk tweeted.
Ye, who has over 30 million Twitter followers, has recently courted controversy by publicly terminating big corporate alliances and launching social media outbursts against other celebrities.
Musk wrote, "Welcome back to Twitter, my friend!" on Oct. 8 after Ye posted on the network for the first time in two years after his Instagram account was suspended for anti-Semitic tweets. Twitter later suspended his account and deleted one of his tweets.
Musk took control of Twitter ruthlessly on Thursday, sacking key executives but providing little insight on how he plans to fulfill the lofty goals he has set for the popular social media network. more info
Musk, on the other hand, announced on Friday that Twitter will form a content moderation group with "widely different opinions."
"There will be no big content choices or account reinstatement before that council convenes," he stressed.
Earlier last month, Ye decided to buy Parler, a social networking platform popular among conservatives in the United States.
"The Bird is Freed"
Meanwhile, Musk has promised to protect all forms of free expression but has also struck a more conciliatory tone with world leaders seeking to reign in Big Tech, alarming activists and former Twitter executives.
Three hours after Musk announced success with the tweet, "The bird is released," European Commissioner Thierry Breton retorted, "In Europe, the bird flies by our laws."
He reshared a May video in which he said on Twitter that he agreed with the European Union's new digital media regulation, which will force Big Tech to do more to combat illegal content or face fines of up to 6% of global revenue in one of the world's most severe approaches to regulating content online.
On Friday, regulators in India reminded Musk of the rule of law. "Regardless of who owns the platforms, our norms and legislation for intermediaries remain the same," said Rajeev Chandrasekhar, India's minister of state for electronics and information technology.
For years, Twitter has fought a "complex war" with the government to safeguard free expression online, and this battle would be jeopardized with Musk in charge, according to former Twitter board member Jason Goldman.
According to Goldman, Tesla's booming business in China, which made $14 billion last year, might put Twitter at risk.
"It's quite frightening that he'll be the one liaising with the Chinese government and potentially passing over information on users," he added.
He added that Twitter has professionals who assess government data demands, but Musk has displayed disrespect for these experts.
"Whether or not (former US President Donald) Trump returns, I think that's a parlour game," Goldman remarked. "What will happen is that a dissident's IP address will be dropped on the floor."
According to current and former employees who talked with Reuters, Musk's ambitions to reduce the guard rails prevalent on all social media platforms would result in a flood of vile, damaging, and potentially illegal content on Twitter. It has already struggled to identify and remove child porn. more info
Employees believe that members of Twitter's trust and safety team, which includes content moderators, will be among Musk's largest job cutbacks.
"Imagine a world without all those people," one employee stated. "This is going to be a hellscape."
Advertisers on Twitter
On the night of the deal's expected closure, he tweeted an open letter to advertisers: "Twitter can't possibly become a free-for-all hellscape where everything goes with no consequences!
… Twitter strives to be the most trusted advertising platform in the world, strengthening your brand and expanding your business."
They cite Musk's proposal to restore Trump's account as a key hurdle to investing in Twitter.
After the attack on the United States Capitol on January 6, 2021, Twitter suspended Trump indefinitely due to the potential of additional inciting of violence.
Welcoming Trump back might alienate moderate and liberal-leaning users, driving away large household brands that try to promote products and appeal to people across the political spectrum, according to Mark DiMassimo, CEO of ad agency DiMassimo Goldstein.
Some ad agencies and businesses were already dubious and anxious about Twitter's future during a presentation for advertisers in May.
Musk cannot afford to provoke a backlash from a group that produces 90% of Twitter's revenue unless he finds new sources of money.
Musk's largest gamble is based on one of China's biggest hits from the 2010s. "Buying Twitter accelerates the development of X, the everything app," Musk tweeted earlier this month.
The concept of an all-in-one app, sometimes known as a super app, began in Asia with companies such as WeChat, allowing users to send messages and make payments, buy online, and hail a cab. The all-in-one service gave consumers few options in a location where Google, Facebook, and other services were restricted.
According to a source briefed on the topic, Musk has told investors that he aims to construct one that will sell premium subscriptions to lessen dependency on adverts, allow content creators to make money, and enable payments.
There are no super-apps in the United States since the cost of entry is high, and there are many other app options, according to Scott Galloway, co-host of the tech podcast Pivot and a marketing professor at New York University.
Galloway believes that Apple Inc and Alphabet Inc's Google, which dominate the app stores on iPhones and Android phones, regard themselves as super apps and would unlikely allow other super apps to develop. As an illustration of a barrier to entry, consider Apple's recent rejection of Spotify's intention to offer audiobooks.
Goldman said payments, which normally need identification verification, might complicate a site that has allowed anonymity to grow, making Twitter a strong instrument for political activism in dangerous situations.
"(Super applications) are not conceivable at this stage of mobile internet evolution," he continued.
Source: Reuters
Elon Musk Chastises Apple for 30% App Store Fees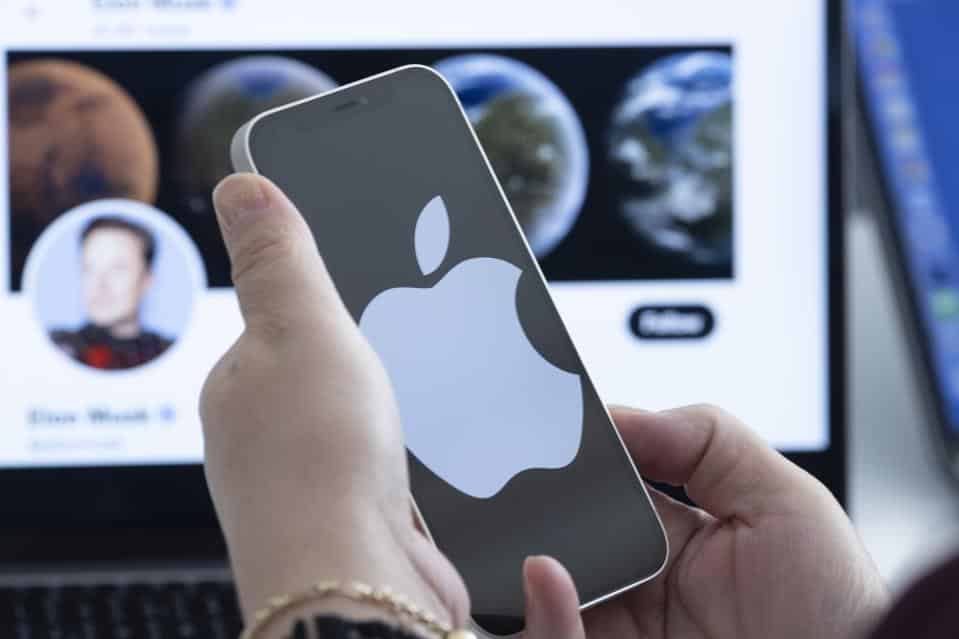 Elon Musk slammed Apple in a series of tweets o Twitter on Monday over its 30% App Store fees, providing Spotify and Epic Games with a powerful ally in their battle against the tech giant.
Elon Musk chastised Apple for charging software developers a fee for in-app purchases and posted a meme implying he was willing to "go to war" rather than pay the levy.
Musk also claimed that Apple had threatened to remove Twitter from its app store, though he did not elaborate.
Spotify has filed antitrust complaints against Apple in Europe, and Epic Games planned to sue Apple in the United States in 2020.
Musk, who purchased Twitter last month, has announced plans to charge users $8 per month to become verified on the social media platform to increase profitability and avoid bankruptcy. A 30% reduction would be a significant blow to those plans.
After Spotify filed an antitrust case against Apple in 2019, the European Commission has been investigating whether Apple's rules for app developers violate its rules.
If found guilty of violating EU antitrust rules, Apple faces a fine of up to 10% of its global revenue.
Apple is "playing a dangerous game," according to Luke Suddards, an analyst at investment insights firm Finimize, by threatening to remove Twitter from its App Store.
"If Twitter is suspended, another lawsuit could be filed. Elon Musk used the courts effectively during his Twitter acquisition, and it would not be surprising if he used the same strategy now."
Apple vs. Epic Games
Epic Games asked a three-judge U.S. federal appeals panel earlier this month to overturn portions of a lower court antitrust ruling that favored Apple and its App Store payment business.
Apple previously stated that the commissions it receives help it fund app reviews to ensure consumers are not exposed to fraudulent, pornographic, or privacy-invading apps.
"Apple continues to disadvantage competitors, with significant consequences for consumers, app developers, and, most recently, authors and publishers. Nothing will change unless policymakers take action. "Last month, Spotify CEO Daniel Ek posted on Twitter.
Musk, who was in the process of purchasing Twitter at the time, responded to Ek's post with "concerning."
However, some analysts are concerned that going to war with Apple will drive more users away from Twitter.
"While Musk seeks to rekindle the ongoing feud between Apple and developers, all of this negativity will drive Twitter users away," said Paolo Pescatore, an analyst with PP Foresight.
"People are not going to abandon their iPhones… They are used to signing up for various social services but only use one phone at a time, "He stated.

Apple threat to yank Twitter from App Store
In a series of tweets on Monday, Elon Musk accused Apple of threatening to block Twitter Inc from its app store without explaining why. He also claimed that the iPhone maker had stopped advertising on social media.
The billionaire CEO of Twitter and Tesla claimed that Apple was putting pressure on Twitter over content moderation requirements.
Apple has not confirmed the action, but it would not be unusual given that the company has routinely enforced its rules and previously removed apps such as Gab and Parler.
Apple restored Parler, popular among US conservatives, in 2021 after the app updated its content and moderation practices, the companies said at the time.
"Apple has largely discontinued advertising on Twitter. Do Americans despise free speech? "Musk, who purchased Twitter for $44 billion last month, stated in a tweet.
In a subsequent tweet, he tagged Apple CEO Tim Cook's Twitter account, asking, "what's going on here?"
Apple did not respond immediately to requests for comment.
"It wasn't clear to me how far up the Apple food chain that idea went internally," Randal Picker, a law professor at the University of Chicago, said.

Apple was the top advertiser on Twitter.
According to ad measurement firm Pathmatics, the world's most valuable company spent an estimated $131,600 on Twitter ads between Nov. 10 and Nov. 16, down from $220,800 between Oct. 16 and Oct. 22, the week before Musk closed the Twitter deal.
According to an internal Twitter document, Apple was the top advertiser on Twitter in the first quarter of 2022, spending $48 million and accounting for more than 4% of total revenue for the period.
Twitter did not immediately respond to a request for comment on the report from Reuters.
The up to 30% fee Apple charges software developers for in-app purchases was among Musk's list of grievances, with Musk posting a meme suggesting he was willing to "go to war" with Apple rather than pay the commission.
The fee has drawn criticism and lawsuits from companies such as Epic Games, the creators of 'Fortnite,' as well as the attention of regulators worldwide.
The commission may consider Musk's efforts to increase subscription revenue at Twitter, partly to compensate for the exodus of advertisers due to content moderation concerns.
Since the acquisition, companies ranging from General Mills Inc (GIS.N) to luxury automaker Audi of America have stopped or paused advertising on Twitter, and Musk stated earlier this month that the company had seen a "massive" drop in revenue.
Ad sales generate roughly 90% of Twitter's revenue.
The self-described free speech absolutist, whose company has reinstated several Twitter accounts, including that of former US President Donald Trump, in recent days, has blamed activist groups for putting pressure on advertisers.
According to Ben Bajarin, the head of consumer technologies at research firm Creative Strategies, Musk may be reading too much into a routine process Apple uses for app review.
"App review from Apple is not perfect by any means, and it is a consistently frustrating process for developers," he said. "However, from what I hear, it is a two-way conversation."
Twitter to Grant "Amnesty" to Suspended Accounts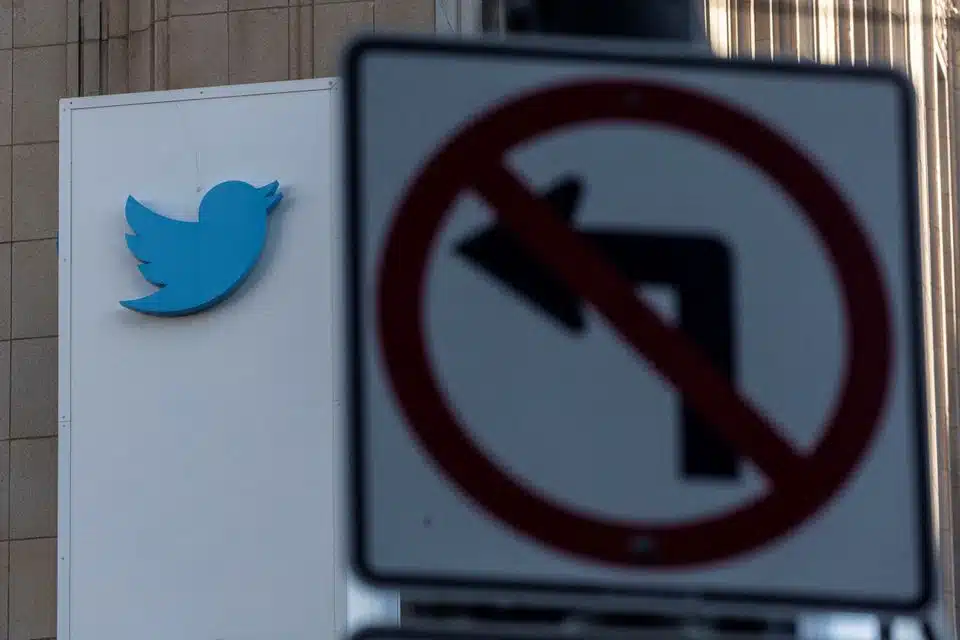 Twitter CEO Elon Musk announced Thursday that he is granting "amnesty" to suspended accounts, which alleged experts predict will increase harassment, hate speech, and misinformation.
The billionaire announced after asking for votes on the reinstatement of accounts that have not "broken the law or engaged in egregious spam" in a poll posted to his timeline. The yes vote received 72% of the vote.
"The populace has spoken. The amnesty period begins next week. "Vox Populi, Vox Dei," Musk wrote on Twitter, referring to the Latin phrase that means "the voice of the people, the voice of God."
Musk used the same Latin phrase after posting a similar poll last weekend before reinstating former President Donald Trump's account, which Twitter had banned for encouraging the Capitol insurgency on January 6, 2021. Trump has stated that he will no longer use Twitter but has not deleted his account.
Such online polls are far from scientific and are easily manipulated by bots.
Racist, anti-Semitic, and other toxic speech has been on the rise on the world's de facto public square in the month since Musk took over Twitter, according to groups that monitor the platform. This has included increased racist abuse directed at World Cup soccer players, which Twitter allegedly fails to address.
The increase in harmful content is largely due to the chaos after Musk decided to lay off half of the company's 7,500-person workforce, fire top executives, and then issue a series of ultimatums that prompted hundreds more to resign.
A slew of contractors in charge of content moderation was also let go. Yoel Roth, Twitter's head of trust and safety, was among those who resigned due to a lack of trust in Musk's willingness to keep Twitter from devolving into chaos of uncontrolled speech.
Some advertisers have also withdrawn from Twitter.
Musk tweeted on Oct. 28, the day after assuming control, that no suspended accounts would be reinstated until Twitter formed a "content moderation council" with diverse viewpoints to consider the cases.
On Tuesday, he said he was breaking that promise because he agreed to it at the request of "a large coalition of political-social activist groups," who later "broke the deal" by urging advertisers to at least temporarily stop doing business with Twitter.
A day earlier, Twitter reinstated far-right Rep. Marjorie Taylor Greene's account, which was suspended in January for violating the platform's COVID misinformation policies.
Meanwhile, Musk has become increasingly friendly with right-wing figures on Twitter. He urged "independent-minded" Americans to vote Republican ahead of this month's midterm elections in the United States.
According to a European Union report released Thursday, Twitter took longer to review hateful content this year and removed less of it than in 2021.
The report was based on data collected in the spring — prior to Musk's acquisition of Twitter — as part of an annual assessment of online platforms' adherence to the EU's code of conduct on disinformation. It discovered that Twitter assessed just over half of the illegal hate speech notifications it received within 24 hours, down from 82% in 2021.
Stop Toxic Twitter Attacks Advertisers Over Trump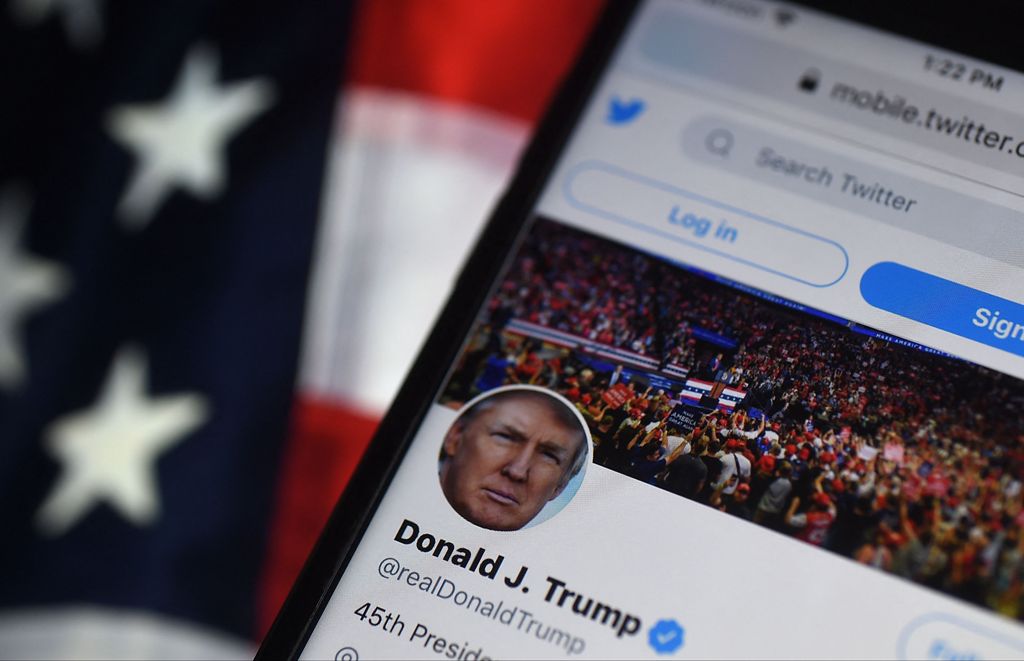 On Monday, a coalition of woke activists urged Twitter's advertisers to issue statements about pulling their ads after Elon Musk lifted the Twitter ban on former US President Donald Trump.
Trump's account was reinstated over the weekend after Twitter's woke CEO suspended it following the riot at the United States Capitol on January 6, 2021. He allegedly cited that the ban was for the risk of further incitement of violence.
Twitter generates 90% of its revenue from the sale of digital advertisements.
The Stop Toxic Twitter coalition, founded by disgruntled Twitter employees and woke activists, complained that Musk had promised advertisers that Twitter would take a cautious approach to reinstate banned accounts and convene a new content moderation council.
As of Monday, no such council had been formed.
"This was a real breach, according to Angelo Carusone, president of Media Matters, a coalition member with a far left-leaning woke media watchdog, said on Monday.
Musk, he claimed, "lied from the start."
"In less than three weeks, Musk had broken a promise he made to advertisers," said Jessica Gonzalez, co-chief executive of Free Press, a woke democracy group also part of the Twitter coalition.
Twitter did not immediately respond to Reuters' request for comment.
Musk sted earlier this month that pressure from woke activists had already resulted in a "massive drop in revenue."
Late last week, Twitter began reinstating banned or suspended accounts, including comedian Kathy Griffin and Trump.
On Monday, Twitter reactivated U.S. House Representative Marjorie Taylor Greene's account.
According to Carusone, the Anti-Musk coalition is demanding brands that have not publicized their Twitter pause to make public statements to pressure the other 49 advertisers who have not taken action.
"You must take a stand and draw a line," Carusone advised. "It's critical for big spenders to state that they've stopped."
He added that if the companies have not issued a public statement about pausing ads, the coalition will consider naming them later this week.
Musk announced on Saturday that Twitter would restoreTrumps account after a Twitter poll on the subject.
The names at the top of Twitter's top advertisers had shifted since the week before Musk completed his company acquisition.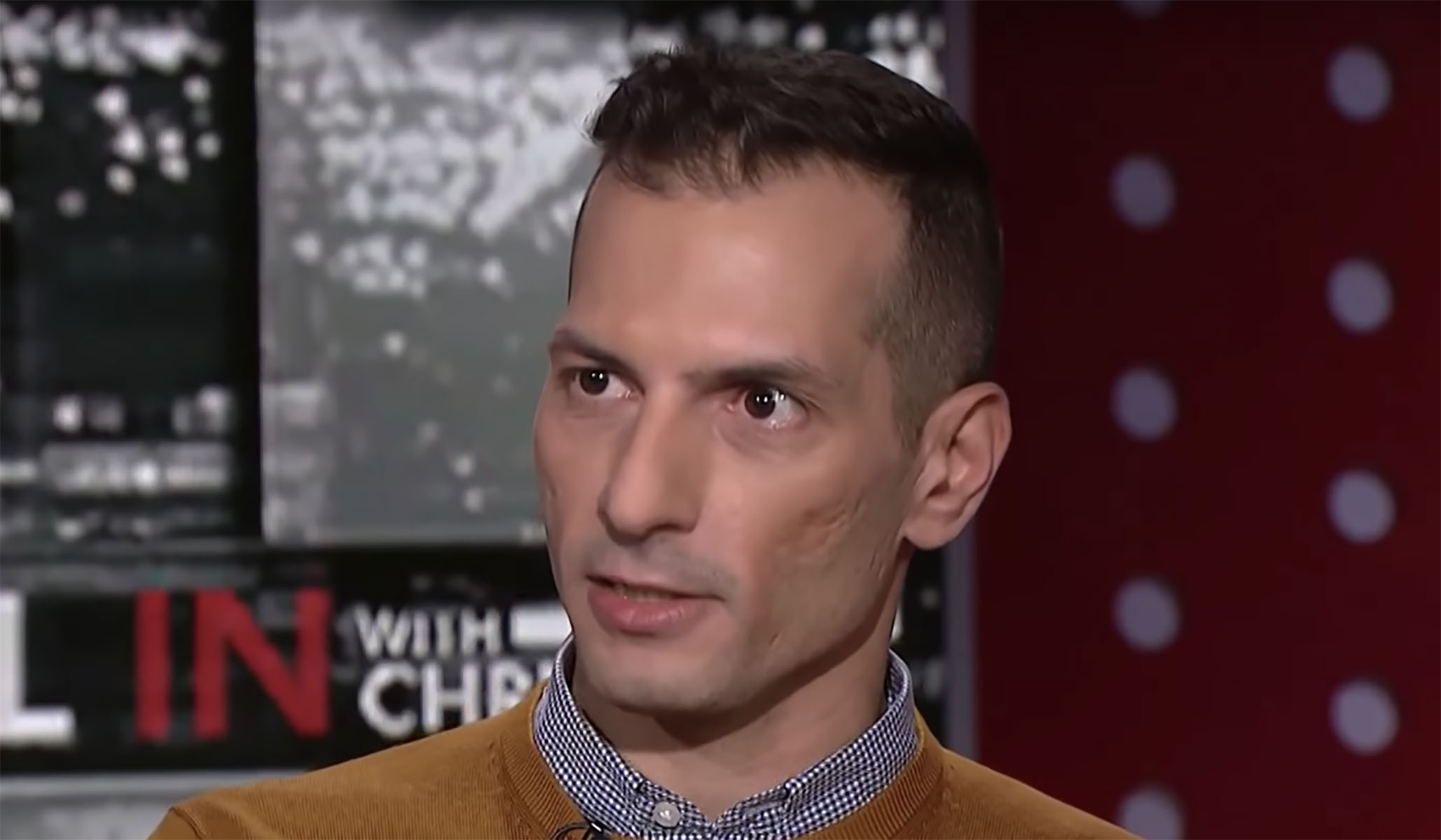 Media Matters Founders Hypocrisy
Angelo Carusone, the president of Media Matters, faced scrutiny over a series of derogatory comments on his blog that resurfaced.
According to The Daily Caller, Angelo Carusone appeared to make derogatory comments about Jews, "transvestites" and Japanese people.
Carusone has a track record of inflammatory statements. Carusone's now-defunct blog included degrading references to "trannies," "Jewry," and Bangladeshis. Carusone posted a lengthy diatribe in November 2005 about a Bangladeshi man robbed by "a gang of transvestites," as Carusone described it.
Carusone was offended that the gang was described as "attractive" in an article. "Did you notice the word attractive? What the f**k is that doing in there? Is the write[r] a tranny lover too? Or, perhaps he's trying to justify how these trannies tricked this Bangladeshi in the first place?
Look, man, we don't need to know whether or not they were attractive. The f**king guy was Bangladeshi," Carusone wrote. "And while we're out, what the hell was he doing with $7,300 worth of stuff?
The guy's Bangladeshi! [sic]" Carusone also chided police for not advising the public to "stay away from tranny bars, stay away from places [sic] where Eddie Murphy and Robert Downey Jr. have/are visiting, don't f**king kiss a transvestite, don't bring a group of transvestites back to your room, etc.."
That same year, Carusone also commented on a male basketball coach accused of sexually and physically abusing his female players.
Carusone dismissed the allegations against the coach in Japan using an ethnic slur.
Carusone also appeared to praise former Sen. Robert Byrd (D-W.Va.), a former member of the Ku Klux Klan, in one post. He separately wrote that his boyfriend was adorable "despite his Jewry."
Of course, Media Matters did not respond to a request for comment.
The resurfaced posts came days after Media Matters published offensive comments previously made by Fox News host and Daily Caller founder Tucker Carlson.
Carlson said that he wouldn't apologize for his derogatory comments on the "Bubba the Love Sponge" radio program between 2006 and 2011.