Tesla Says Its Fourth Quarter Profit Rose 59%, Expects Strong Demand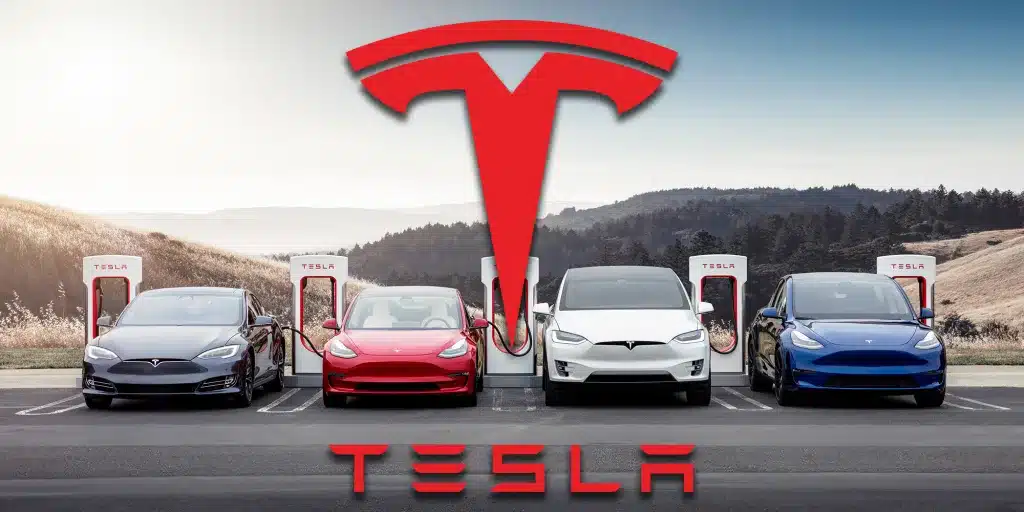 DETROIT, MI — Tesla reported a record fourth-quarter net income on Wednesday, and the company predicted that additional software-related profits would keep its margins higher than any other automaker.
From October to December, the Austin, Texas-based maker of electric vehicles and solar panels earned $3.69 billion, or an adjusted $1.19 per share. According to FactSet, this outperformed analysts' estimates of $1.13. Profit for the company increased by 59% over the same period last year.
Revenue for the quarter was $24.32 billion, which fell short of analysts' expectations of $24.67 billion.
Even though some of Tesla's cars had their prices cut by up to 20% earlier this month, CEO Elon Musk said that demand for Tesla products is high and that sales are limited by production.
According to some analysts, the price cuts indicate that Tesla's sales are slowing. However, in January, Tesla saw the highest year-to-date orders in its history, Musk said during a webcast with analysts.

Tesla Plans To Make 1.8 Million Cars This Year
"We believe demand will be strong despite a likely contraction in the overall automotive market," he said. "Demand far outnumbers supply," Musk said, adding that Tesla is raising prices slightly.
Tesla said in a letter to investors on Wednesday that it plans to make about 1.8 million cars this year, and Musk said that sales would be higher than that number.
Tesla had said before that delivery would go up by 50% every year in most years. However, 1.8 million represents a 40% increase.
Musk stated that Tesla could produce 2 million vehicles this year. "There would be demand for that as well," he said to analysts.
On January 13, the company cut prices in the United States and China, which are its two biggest markets. This made many analysts think that demand had dropped because prices were too high and interest rates were going up, which was true.
In a note sent to investors early on Wednesday, Adam Jonas, an analyst at Morgan Stanley, said that demand is a worry.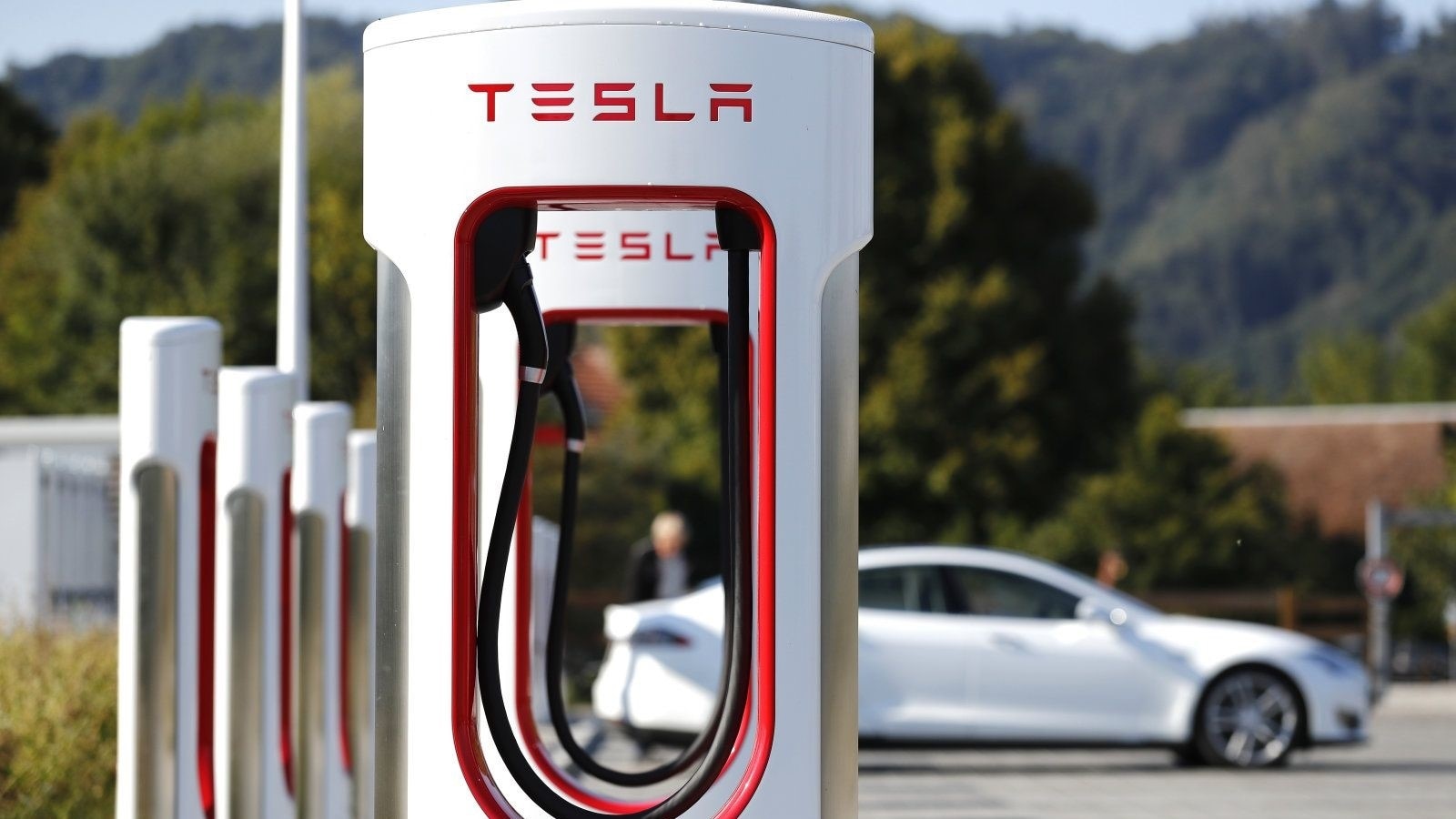 Decreased From 30.6% In The Quarter
"The price cuts, in our opinion, are indeed a response to slowing incremental demand relative to incremental supply," he wrote.
Tesla's automotive gross profit margin, defined as revenue minus cost of goods sold, decreased from 30.6% in the fourth quarter of 2021 to 25.9% in 2022 as previous discounts took effect.
Tesla stock rose slightly on Wednesday, closing at $144.43. Fh the earnings report, they rose another 5.5% in extended trading.
Seth Goldstein, a Morningstar Equity Strategist who follows Tesla, says that Musk put out the 1.8 million sales estimate to address worries about falling demand. But he thinks that the price cuts will make Tesla's profit margins shrink even more this year.
"In the long run, I believe profit margins will recover," he predicted.
Goldstein said that despite price cuts in China, average sales prices rose in the fourth quarter, and the company was able to increase productivity at new factories in Texas and Germany. However, he claimed more was needed to offset higher raw material and shipping costs.

Software Had Reached About 400,000 Users
Tesla also said that its "Full Self-Driving" software had reached about 400,000 users and brought in $324 million in revenue during the quarter. Full Self-Driving can't drive itself, despite the name. Tesla tells drivers to be ready to take over at any time.
The company said that there are worries about the economy as a whole because interest rates are going up. "In the near term, we are accelerating our cost-cutting roadmap and driving toward higher production rates while remaining focused on executing against the next phase of our roadmap," according to the letter.
Musk was asked how Tesla would mitigate brand damage following his $44 billion takeover of Twitter, based on Morning Consult poll results showing a steep decline in Democratic favorability.
On the other hand, Musk claims to have 127 million followers on the social media platform, and his following is growing. "That implies that I'm fairly popular," he said, adding that the number of followers speaks for itself.
Tesla earned $12.56 billion in net income for the fiscal year or an adjusted $4.07 per share.
Last year, the company's stock dropped 65% on concerns that Musk was distracted by his $44 billion acquisition of Twitter. However, they are up about 35% so far this year.
Price cuts that began on January 13 fueled Wall Street concerns that demand for Teslas was dwindling as intense competition from startups and legacy automakers arrived.
SOURCE – (AP)
Elon Musk Angers William Shatner Over Twitter Blue Mark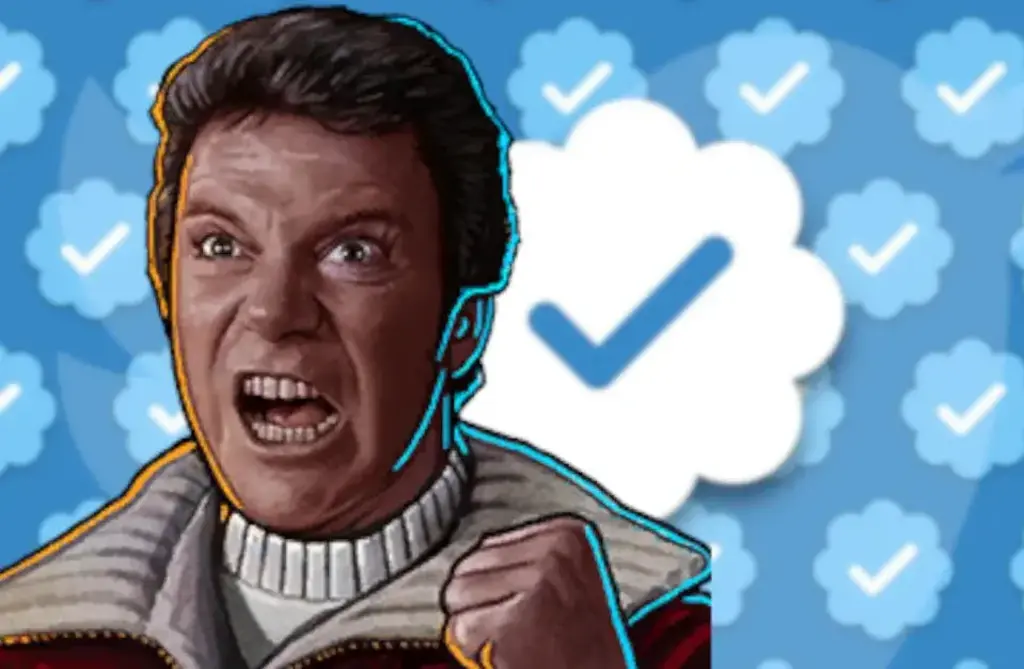 William Shatner is unhappy with one of Elon Musk's recent Twitter policies. He went on Twitter to express his displeasure over the blue check mark. The paid subscription adds a blue checkmark to user accounts.
Before Musk purchased Twitter, prominent politicians, businesses, journalists, and personalities received the blue check for free.
Currently, the monthly cost for the blue badge is $7.99. Users with the blue checkmark associated with their accounts before Twitter began charging for it was permitted to retain it for a grace period.
This grace period ends on April 1, when all legacy checkmarks will be removed.
"Hey @elonmusk, what's the deal with blue checks disappearing if we don't pay Twitter? Shatner tweeted, "I've spent 15 years contributing my time and witty thoughts for nothing." Now you're telling me to pay for something you gave me for free? What is this, the Columbia Records and Tapes Club?
Hey @elonmusk what's this about blue checks going away unless we pay Twitter? I've been here for 15 years giving my ⏰ & witty thoughts all for bupkis. Now you're telling me that I have to pay for something you gave me for free? What is this-the Colombia Records & Tape Club?🙄

— William Shatner (@WilliamShatner) March 26, 2023
The advantage of checkboxes is that they indicate to platform users that the information posted by an account originates from the person or organization claiming to be behind the account.
In theory, the checkmark lends credibility to a Twitter account's tweets.
Shatner's comment was met with responses from Twitter users.
@jsatz tweeted, "You have been such a pleasure to read on Twitter, @WilliamShatner." "However, Musk is riding this company down like Slim Pickens in Dr. Strangelove, destroying what made the site worth reading and posting to."
"I came here specifically to read William Shatner's tweets," wrote @Pat_Kc. Without Shatner, Twitter has no value.
Twitter is worth only 20 Billion.
Elon Musk admitted in an email about employee stock grants that Twitter is worth less than half of what he paid.
On Saturday, the managing editor of Platformer, Zo Schiffer, tweeted that Twitter had undergone a radical but necessary change because it was "about four months away from running out of money. Now, he says, employees' financial incentives should be aligned with the company."
She tweeted that the value of the stock grants was "$20 billion." In late October, Musk paid $44 billion to acquire control of Twitter.
Schiffer tweeted that Musk told staff he saw a "clear but difficult path" to a valuation of $250 billion.
The Information also reported on the email in which Musk instructed employees that they could sell their stock holdings for cash "every six months based on a third-party valuation" during "liquidity events."
This process would be comparable to the one used by SpaceX, in which Musk stated: "achieves the public company advantage of having a liquid stock but without the stock price chaos and lawsuit burdens of a public company."
According to The Information, he also wants employees to view Twitter as an "inverse startup" of the thousands of jobs eliminated since he took over. According to CNBC, Twitter has as few as 1,300 employees, down from about 7,500.
According to The Verge, following the last round of layoffs in February, Musk sent a memo with the subject line "Performance Awards" to the remaining employees, stating that they would receive "very significant" performance-based stock awards.
In the memo, he added, "Last week, we completed a difficult organizational overhaul aimed at improving future execution, using as much feedback as possible from the entire company." Those who remain are held in high regard by those in their vicinity.
Musk reportedly emailed Twitter employees early Wednesday morning to remind them of the company's remote working policy.
LGBTQ+ Dating App Grindr Issues Warning To Users In Egypt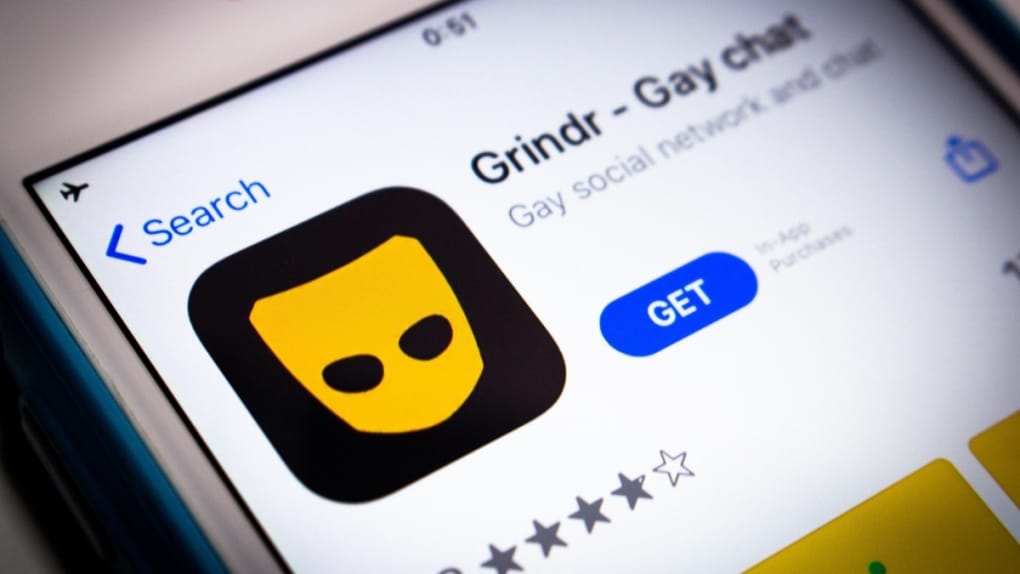 CAIRO, Egypt – A popular gay social networking app told its Egyptian users on Friday that police are targeting LGBTQ+ people by pretending to be part of the community.
When Egyptian users open the app, they will display the following warning in Arabic and English:
"We have received information that Egyptian police are actively arresting gay, bi, and trans people on digital platforms." They use fake accounts and have even taken over the accounts of real people in the community who had been arrested and had their phones taken away. Please use extreme vigilance both online and offline, including with accounts that were credible in the past."
Although homosexuality is not officially illegal in Egypt, members of the LGBTQ+ community are routinely prosecuted for 'debauchery' or 'violating public morality.' It detained seven people in 2017 for waving a rainbow flag at a rock festival. Arrests of homosexuals and non-conforming individuals continue to be widespread.
An Egyptian government media officer did not immediately respond to a request for comment on Grindr's new measure.
The warning comes after rights groups and the media reported that authorities in the region are aggressively using digital platforms to target the LGBTQ+ community.

Authorities in the region are aggressively using digital platforms to target the LGBTQ+ community.
Human Rights Watch published a report in February detailing dozens of examples of security forces extorting, harassing, publically exposing, and detaining LGBTQ+ people in Egypt, Jordan, Lebanon, Iraq, and Tunisia based on their behavior on Facebook and Instagram, as well as the dating app Grindr. The journal also questioned big technology corporations for failing to invest adequately in Arabic language content filtering and protection.
"Grindr is working with groups on the ground in Egypt to ensure our users have up-to-date information on how to stay safe, and we are pushing international organizations and governments to demand justice and safety for the Egyptian LGBTQ community," Grindr spokesperson Patrick Lenihan said in response to a comment request on Friday.
Grindr, a popular gay, bisexual, transgender, and queer dating app in California, has been chastised in the United States and penalized in Norway for sharing personal data with third parties that might identify users.
The company's website's privacy policy details how it uses and strives to protect user data. It says its goal is "to give you as much control over the Personal Information that you share within the Grindr Properties as possible."
SOURCE – (AP)
Dodge Unveils Last Super-Fast Gasoline Muscle Car Of 2023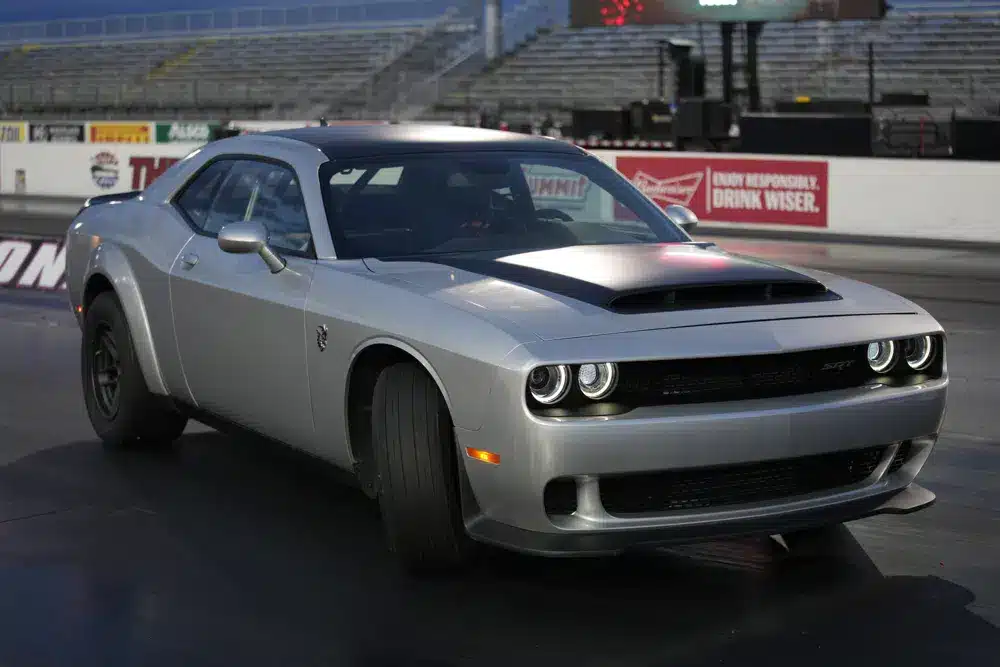 DETROIT — Dodge's final gas-powered muscle car won't depart without thunderous rumbles and exhilarating speeds.
According to the carmaker, the 2023 Challenger SRT Demon 170 will have a 6.2-liter supercharged V-8 engine that produces 1,025 horsepower, making it the fastest production vehicle ever built.
Stellantis, a company created in 2021 by the union of Fiat Chrysler and PSA Peugeot of France, claims it can accelerate from 0 to 60 mph (97 km/h) in a terrifying 1.66 seconds, outpacing even Tesla and Lucid's electric supercars.
The last of the rumbling automobiles, which for decades were a staple of American culture on Saturday night excursions across the nation, is what the performance brand from Stellantis refers to.
By the end of this year, Stellantis will no longer produce gas-powered versions of the Dodge Challenger, Charger, and Chrysler 300 large sedan due to tighter government fuel-economy standards and a quickening transition to electric vehicles in the fight against climate change.
Beginning the next year, the Canadian factory that produces all three vehicles will be retooled to produce electric versions of larger vehicles. The future of all three cars has yet to be confirmed by Stellantis, but the company did display a Charger Daytona SRT electric concept muscle car back in August.
Although he will miss the classic muscle, Tim Kuniskis, CEO of the Dodge brand and the unofficial spokesperson for America's gas-powered rubber burners, expressed excitement about creating electric performance vehicles.
It's the end of an era, he declared on Monday. "Electric items are really quick. One of the essential components of a muscle automobile is rapid acceleration. I, therefore, automatically possess authority. Now I must find out how to include all the other aspects of the thrilling driving experience.

The new Dodge Challenger Demon also generates 945 pound-feet of torque or rotational force.
Since the summer of last year, Dodge has released potent "Last Call" special editions of its gas-powered muscle vehicles, culminating with a display of the Challenger Demon 170 on the drag strip at the Las Vegas Motor Speedway on Monday night.
The new Dodge Challenger Demon also generates 945 pound-feet of torque or rotational force; this power required the firm to fortify the differential and rear drive shaft using aerospace-grade metals. The Challenger Demon is a descendant of a vehicle that went on sale in 1969.
Stellantis claims that the automobile will be the first mass-produced vehicle to complete a quarter-mile (0.40 km) in less than nine seconds, precisely in 8.91. It reaches a speed of a little over 151 mph to do. (243 kilometers per hour). How much ethanol is included in the fuel affects horsepower and speed.
Even though it barely gets 13 cities and 21 highway miles per gallon, it's unlikely that anyone buying one will give a damn even while the world contends with climate change.
Although there are only a few cars, according to Kuniskis, the ethanol they burn is cleaner than gasoline. By the time production of the gas-powered models concludes on December 31st, Dodge will have produced 2 million muscle vehicles, he claimed. He claimed that Dodge's supporters merited a celebration.
After all these years, "we owed it to them as much as we did to celebrate this end and give them something that produces a lot of pride in the brand that they love," he said.
Even though the Dodge Demon 170 comes with large racing tires, it is street-legal. The business provides a set of smaller, more street-friendly wheels and tires to make it a daily vehicle.

It's really simple to identify which cars people want to collect if you look at some of the cars.
The car's only standard features, at an absurd price of $96,666, are the driver's seat and a simple radio. A/C is present, though. Back and front passenger seats can be added for $1 each. Additionally available are leather, a sunroof, and a superior audio system.
Only 3,300 of them will be produced by Stellantis, and Kuniskis is still determining if they will reach that goal due to potential part shortages and a constrained production schedule.
According to Kuniskis, if prior limited-edition versions are any indication, the Demon 170 should quickly become a classic collector's car.
It's really simple to identify which cars people want to collect if you look at some of the cars we've had in the past, he added. "Often, it's the lesser (sales) volume, extreme examples—whether they're extreme in performance or excessive in appearance. This one does have both.
SOURCE – (AP)