Trump Has Narrow Gag Order Imposed On Him By Federal Judge Overseeing 2020 Election Subversion Case
Washington: On Monday, the federal judge in Washington supervising the subversion case against Donald Trump for the 2020 presidential election issued a restricted gag order. This order prohibits the Republican former president from expressing opinions that may be critical of prosecutors, potential witnesses, or the judge's staff.
An important development in the federal case that accuses Trump of unlawfully conspiring to revoke his 2020 election loss to Democrat Joe Biden is the order issued by U.S. District Judge Tanya Chutkan.
Trump is permitted to criticize the Justice Department and assert that the case is politically motivated, according to Chutkan; however, he is not permitted to launch a "smear campaign" against prosecutors and court personnel.
Chutkan stated, "No other criminal defendant would be permitted to do so, and I will not permit it in this case either."
Chutkan, who President Obama appointed, stated that if the embargo order is violated, "sanctions as may be necessary" would be imposed, but she did not elaborate. Judges may impose penalties or incarceration on those who violate gag orders, but incarcerating a presidential candidate could generate significant political backlash and present logistical challenges.

Trump Has Narrow Gag Order Imposed On Him By Federal Judge Overseeing 2020 Election Subversion Case.
Reducing the volume of Trump's insults may facilitate the case's administration; however, it may also bolster his assertions of political persecution. Already capitalizing on the proposed embargo order in fundraising appeals, Trump's campaign had misrepresented it as an attempt to stifle criticism of Biden, the incumbent president, as of January 2021.
A line of attack that Trump has made central to his campaign in his bid for the Republican presidential nomination in 2024 could be terminated by the order. But this may only be the beginning of an unprecedented battle over the speech restrictions that can be imposed on a defendant who is also running for the highest public office in the United States.
The prohibition order may be challenged on appeal by Trump's attorneys, and legal experts predict that the matter could reach the U.S. Court. John Lauro, the attorney for Trump, vehemently opposed implementing a gag order, arguing that it would violate the Constitution by obstructing Trump's political discourse.
"He is permitted to make objectionable statements to the prosecution." "Such is life with the First Amendment," Lauro stated, declining to comment further on the decision following the hearing.
A Trump spokesman described the judge's ruling as "an absolute abomination."
Smith's team posited that Trump was aware of the fact that his provocative statements—distinguishing prosecutors from criminals and labeling the justice system "rigged," Chutkan, a "Trump-hating judge," and prosecutors a "team of thugs"—could incite his supporters to harass or threaten his targets. Prosecutors assert that it is an extension of Trump's strategy to erode public confidence in the judicial system, similar to how they claim he disseminated fraud-related lies following his loss to Biden in the 2020 presidential election.

Trump Has Narrow Gag Order Imposed On Him By Federal Judge Overseeing 2020 Election Subversion Case.
"Mr. Lauro is stating that the defendant is exempt from the rules of this court and is not subject to them in the same way that other defendants are," prosecutor Molly Gaston explained to the judge. "The sole effect of this order would be to prohibit him from exploiting the campaign to disseminate statements that are materially detrimental to this case."
Prosecutors, according to Lauro, "sought to censor a political candidate in the midst of a campaign." However, the judge retorted that Trump "has no right to say and do whatever he desires."
"You continue to discuss censorship as if the defendant's First Amendment rights are unrestricted. "He does not," stated Chutkan. "Censorship is not the subject at hand." Limitations are being discussed to guarantee an equitable dispensation of justice in this case.
In addition, Chutkan read many of Trump's statements aloud, and she raised concerns on multiple occasions that they might incite violence.
"Doesn't repeatedly labelling certain individuals as thugs indicate, Mr. Lauro, that someone ought to remove them from the streets?" she questioned Trump's attorney.
Additionally, the defense urged the judge to postpone the trial, originally slated to commence in March. However, she vehemently opposed that notion, stating unequivocally that "this trial will not yield to the election cycle."
Following a social media post in which Trump defamed the judge's principal clerk, the judge supervising Trump's civil fraud trial in New York issued a more limited gag order prohibiting personal assaults against court personnel. This action was taken in response to the Chutkan hearing.

Trump Has Narrow Gag Order Imposed On Him By Federal Judge Overseeing 2020 Election Subversion Case.
On Monday, Trump's attorneys appeared before Chutkan for the first time since she denied Trump's request to recuse herself from the case, which alleges Trump unlawfully devised a scheme to rescind his 2020 election defeat to Biden. Trump has issued a denial of any misconduct.
According to the defense, Chutkan's remarks regarding Trump in other cases cast doubt on whether she had preconceived his culpability. However, Chutkan asserted that her remarks were erroneously characterized and that she was not required to resign.
In a recent motion, prosecutors stated that Trump's incendiary rhetoric persisted despite their initial request for a restraining order. They cited critical remarks regarding witnesses named in the indictment, including former Attorney General William Barr, and a social media post that proposed the execution of retired Joint Chiefs of Staff chairman Mark Milley on charges of treason.
SOURCE – (AP)
Trump Is Back At His New York Civil Fraud Trial As Testimony Nears An End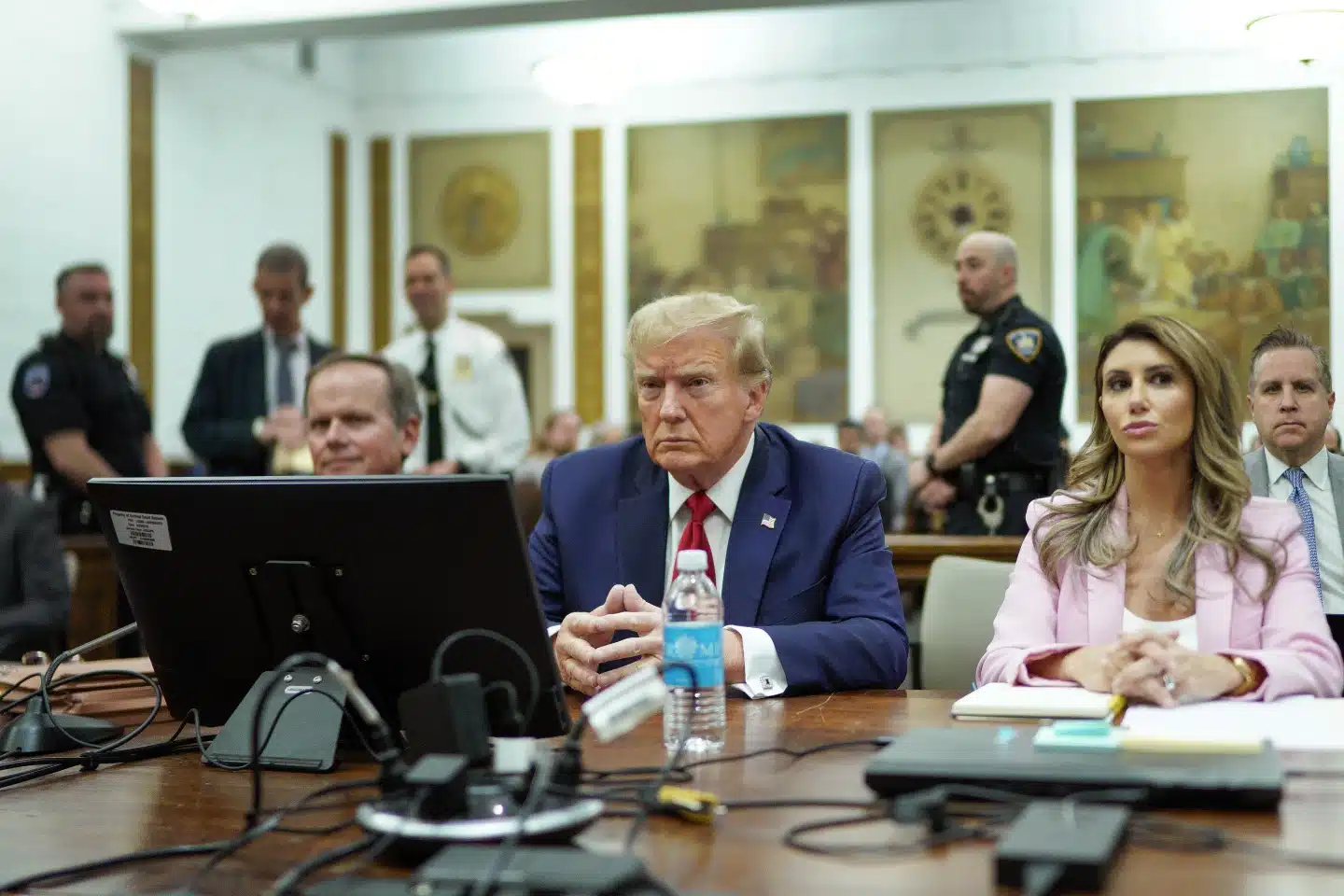 NEW YORK – After a month of criticizing the proceedings from afar, former President Donald Trump returned to his civil business fraud trial as a spectator on Thursday.
After more than two months of testimony, the Republican presidential candidate for 2024 arrived to hear an accounting professor testify about financial issues relevant to the case.
Trump is slated to testify for the second time on Monday.
Even as he campaigns to retake the office and fights four criminal charges, Trump focuses heavily on the New York lawsuit. Outside the courtroom, he's been a dissatisfied bystander, a combative witness, and a furious pundit.
"This is a witch hunt, and it's a very corrupt trial," Trump remarked as he entered the courtroom on Thursday.
The case is putting his net worth on trial, probing his real estate empire, and threatening to bar him from doing business in his home state.

Trump Is Back At His New York Civil Fraud Trial As Testimony Nears An End
In the claim, New York Attorney General Letitia James accuses Trump, his corporation, and some officials of defrauding banks and insurers by providing them with financial statements that overstate the value of trademark properties such as his Trump Tower penthouse and Mar-a-Lago, the Florida club where he now resides.
The statements were submitted to assist in secure deals, such as loans with low-interest rates available to the ultra-wealthy, and certain loans required fresh statements every year.
Donald denies any wrongdoing and claims that the figures in the statements understated his wealth. He has repeatedly minimized the value of the documents in closing agreements, stating that lenders and others should conduct their analyses.
And he argues that James and Judge Arthur Engoron, both Democrats, abused their power in the case.
Eli Bartov, an accounting professor at New York University, testified in Trump's defense on Thursday.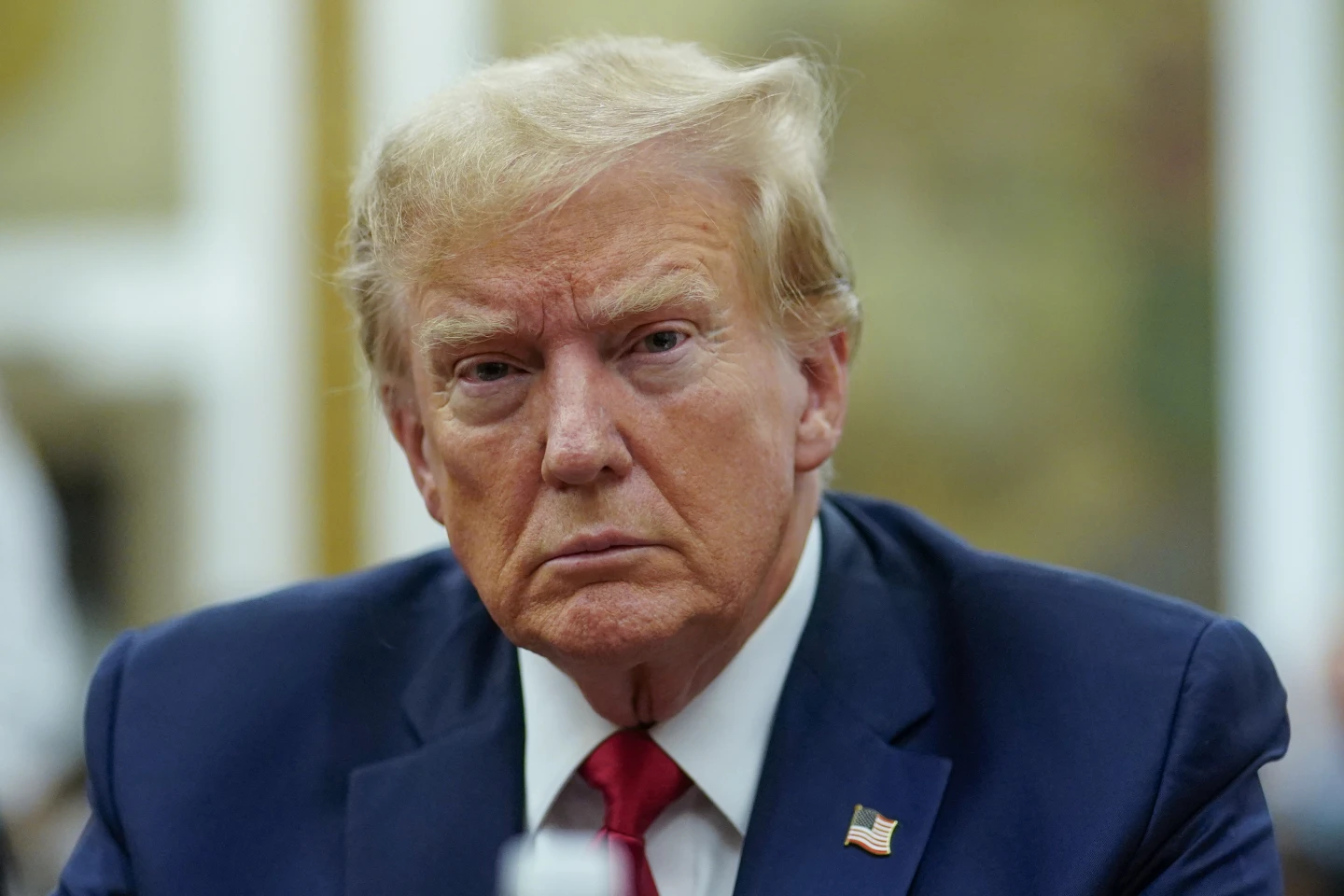 Trump Is Back At His New York Civil Fraud Trial As Testimony Nears An End
Bartov rejected the attorney general's assertions that Trump's financial statements violated basic accounting principles in a report written before his hearing. According to the professor, such statements are merely a starting point for recipients to do their own assessments in the accounting and financial world.
Trump has frequently lamented the situation on his Truth Social platform.
Going to court in person provides him with a microphone —several of them, thanks to the press cameras stationed in the hallway. He frequently expostulates and casts various developments as wins on his way into and out of the proceedings, which cameras cannot record.
When Engoron ruled Trump had breached a gag order that forbids trial participants from publicly commenting on court staffers, he penalized him $10,000 on Oct. 26. Trump's lawyers are challenging the gag order.
James has not gone unchallenged, frequently — but not on Thursday — showing up to court when Trump is present and making her statements on social media and on the courthouse steps. Lawyers in the case have been instructed not to make press remarks in the hallway, but the former president has been permitted to do so.

Trump Is Back At His New York Civil Fraud Trial As Testimony Nears An End
"Here's a fact: Donald  has been committing financial fraud for years." "Here's another fact: There are consequences when you break the law," her office tweeted this week on X, formerly Twitter.
While the non-jury trial focuses on allegations of conspiracy, insurance fraud, and manipulating corporate documents, Engoron previously concluded that Trump and the other defendants committed fraud. He appointed a receiver to take charge of some of Trump's properties, but an appeals court has stayed that order for now.
During the trial, James seeks more than $300 million in penalties and a ban on Donald and the other defendants doing business in New York.
It is unclear when the testimony will conclude, although it is expected before Christmas. Closing arguments are slated for January, and Engoron hopes to reach a verdict by the end of the month.
SOURCE – AP
'The Dead Can't Hear Your Apologies:' Boris Johnson Heckled As He Attempts To Say Sorry For Covid Deaths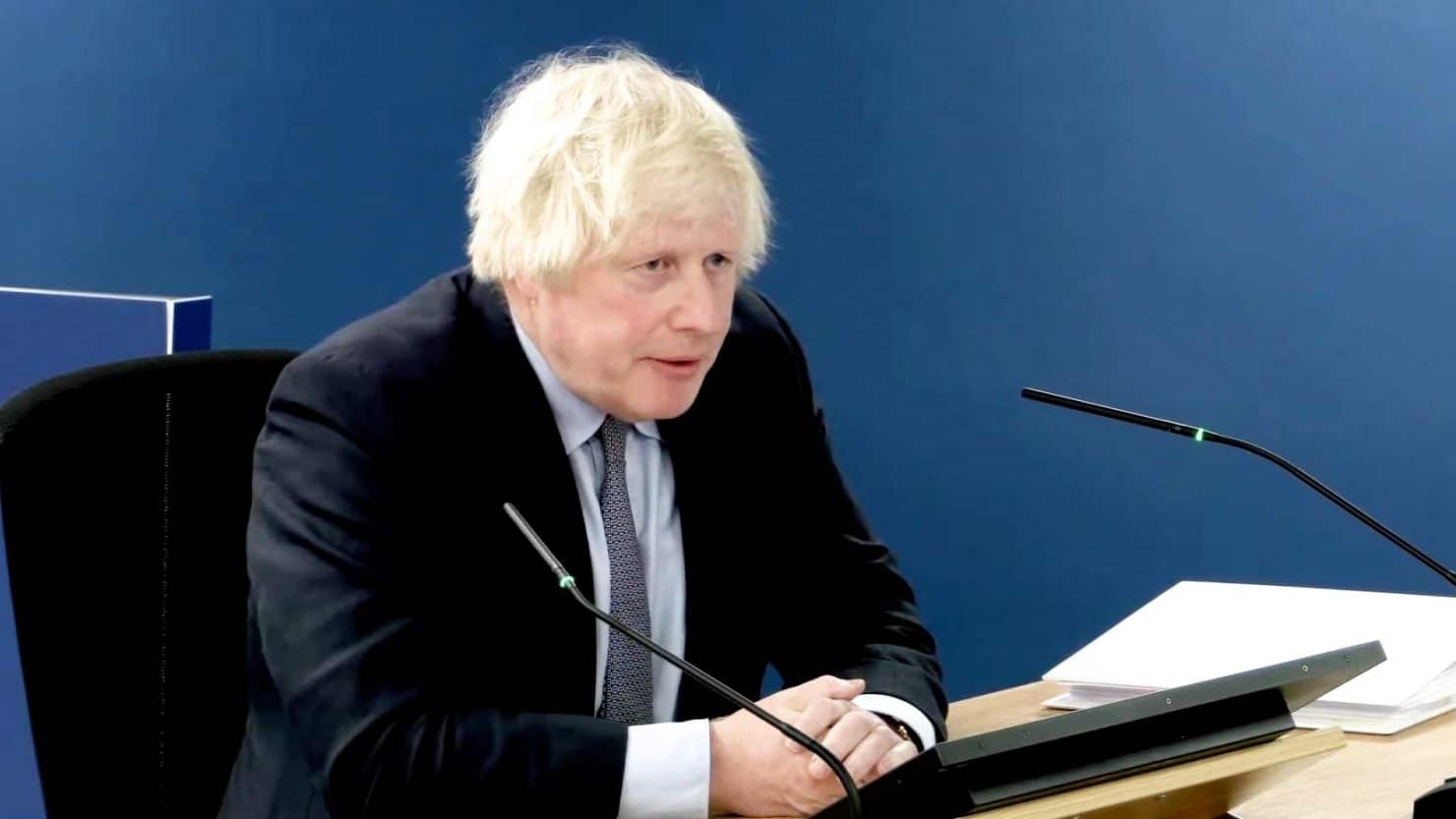 Former British Prime Minister Boris Johnson sought to apologize for the thousands of lives lost to Covid-19 while he was in office but was cut off by demonstrators.
Johnson testified on Wednesday morning before the United Kingdom's public Covid probe, which he established in May 2021.
Johnson was bullied during his opening statement by activists believed to be from a group of families who lost loved ones during the pandemic.
When Johnson began apologizing, four individuals stood up, holding banners that read, "The dead can't hear your apologies," according to the UK's PA Media news agency. Heather Hallet, the investigation chair, immediately expelled the demonstrators from the hearing.
"We didn't want his apology," 59-year-old Kathryn Butcher later told the agency. We stood up when he tried to apologize. We did not block anyone. We were advised to take a seat."

'The Dead Can't Hear Your Apologies:' Boris Johnson Heckled As He Attempts To Say Sorry For Covid Deaths
Butcher, who is from London, told PA Media that her 56-year-old sister-in-law, Myrna Saunders, died from Covid-19 in March 2020 and that Johnson noticed the protesters' banners.
During the epidemic, the coronavirus killed over 200,000 individuals in the United Kingdom, one of the greatest death tolls in Europe, and Johnson's government was heavily chastised for its reaction.
"I understand the feelings of these victims and their families, and I am deeply sorry for the pain and the loss and suffering of those victims and their families," Johnson said in a statement.
"I do hope that this inquiry will help to get answers to the very difficult questions that those victims and families are rightly asking," the former prime minister said in his opening remarks.
Despite beginning with an apology, Johnson would not be drawn on particular errors he or his government believed they had committed.
He defended his conduct during the pandemic, saying, "I think we were doing our best at the time, given what we knew, given the information I had available to me at the time." "Were there things we should have done differently?" he continued. Unquestionably."

'The Dead Can't Hear Your Apologies:' Boris Johnson Heckled As He Attempts To Say Sorry For Covid Deaths
Johnson's behavior during this period has come under significant examination due to evidence provided to the investigation by others, implying that his government tolerated a culture that prevented the appropriate judgments from being taken.
The investigation examines how Johnson and his senior staff made decisions like establishing lockdowns and why specific judgments were made at specific times. Johnson's testimony at the panel has already made news because WhatsApp texts requested from his phone could not be provided to the inquiry owing to what he claims is a technical issue.
Some of Johnson's most senior former aides have stated that the science presented to him "bamboozled" him, while his former chief adviser, Dominic Cummings, has been loudly critical of Johnson's management style, comparing him to an out-of-control shopping trolley.

'The Dead Can't Hear Your Apologies:' Boris Johnson Heckled As He Attempts To Say Sorry For Covid Deaths
When asked if it was unusual for advisers and officials to be as critical of a leader as they were of Johnson during the pandemic, including questions about his competency, the former prime minister said, "No, I think this is entirely to be expected."
Johnson became the first sitting prime minister to be fined by the police for violating his Covid lockdown restrictions while still in office. The "Partygate" controversy, in which members of his team – and the then-prime minister – attended gatherings that violated national Covid laws, played a significant role in Johnson losing the support of his governing Conservative Party and leaving government.
SOURCE – (CNN)
Commercial Ships Hit By Missiles In Houthi Attack In Red Sea, US Warship Downs 3 Drones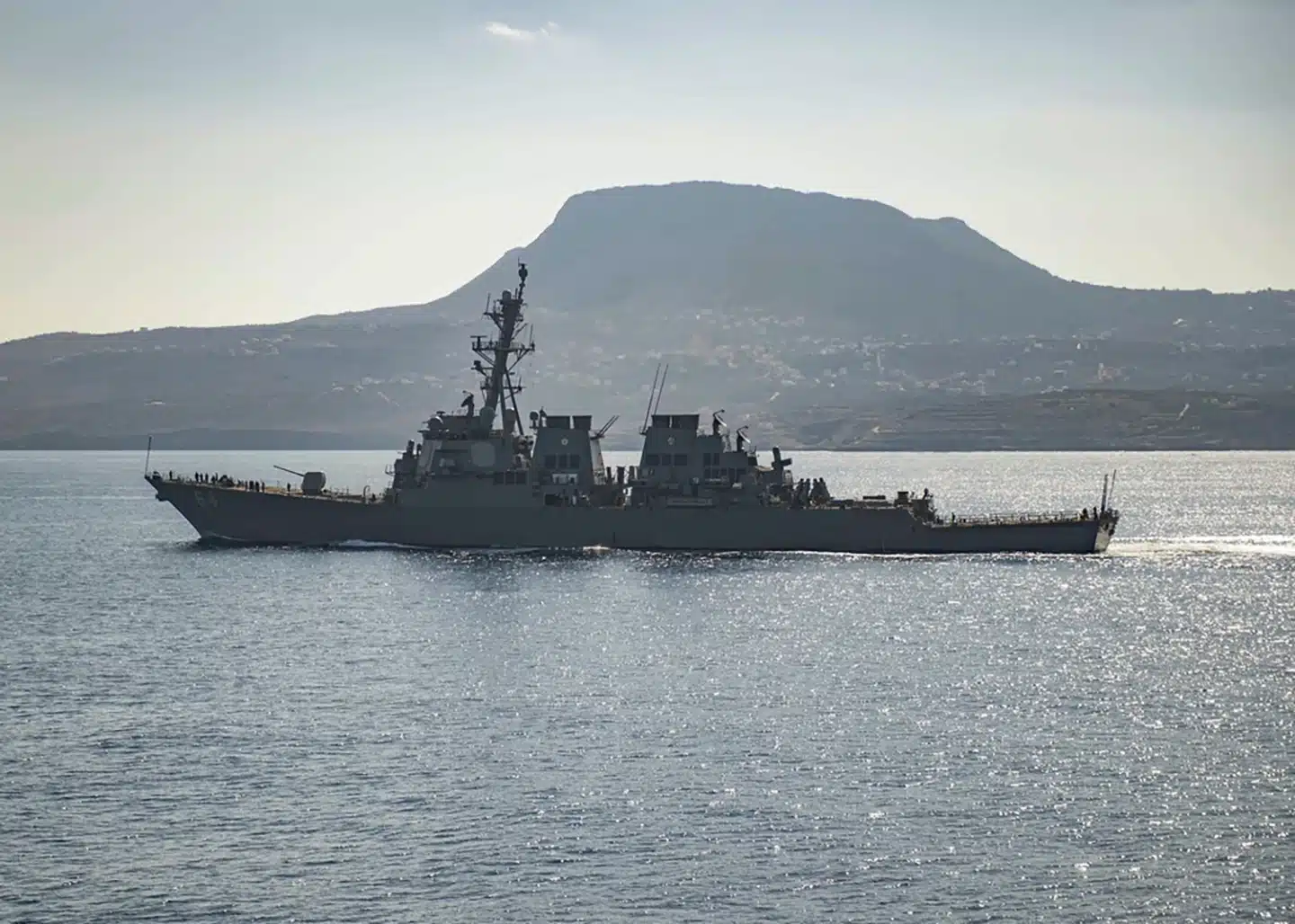 DUBAI, United Arab Emirates – According to the US military, during the hours-long attack on Sunday, ballistic missiles fired from Houthi-controlled Yemen hit three commercial ships in the Red Sea, and a US warship shot down three drones in self-defense. The Houthi rebels, whom Iran backs, claimed responsibility for the attack.
The strikes marked an increase in a series of maritime attacks in the Middle East linked to the Israel-Hamas conflict, as a single Houthi assault for the first time in the conflict targeted numerous vessels.
The strikes, according to US Central Command, "represent a direct threat to international commerce and maritime security." They have threatened the lives of foreign personnel from various countries all over the world." According to the report, the three commercial ships and their staff are linked to 14 countries.
The USS Carney, a Navy destroyer, detected a ballistic missile fired from Houthi-controlled areas of Yemen targeting the Bahamas-flagged bulk carrier Unity Explorer, according to Central Command. The missile landed close to the ship. Shortly later, the Carney shot down a drone that was heading its way, though it's unclear whether the destroyer was the target. Yemen was also used to launch the drone.
Commercial Ships Hit By Missiles In Houthi Attack In Red Sea, US Warship Downs 3 Drones
The Unity Explorer was struck by a missile about 30 minutes later, and the Carney fired down another approaching drone while responding to the distress call. Central Command said the missile caused little damage to the Unity Explorer.
Missiles also struck two more commercial ships, the Panamanian-flagged bulk carriers Number 9 and Sophie II. The Number 9 sustained some damage, but no casualties and the Sophie II sustained no substantial damage.
While on its way to save the Sophie II, the Carney shot down another drone moving in its direction. The drones caused no harm.
The United States will consider "all appropriate responses," according to Central Command, adding that "we have every reason to believe that Iran is fully enabling these attacks, even though the Houthi in Yemen are carrying them out."

Commercial Ships Hit By Missiles In Houthi Attack In Red Sea, US Warship Downs 3 Drones
The Carney, an Arleigh Burke-class guided-missile destroyer, has previously shot down multiple rockets fired by the Houthis toward Israel. It was not damaged in any accidents, and no injuries were on board.
According to Houthi military spokesman Brig. Gen. Yahya Saree, the first vessel, was damaged by a missile and the second by a drone while in the Bab el-Mandeb Strait, which connects the Red Sea to the Gulf of Aden. Saree made no mention of any American warships being involved in the strike.
"The Yemeni armed forces continue to prevent Israeli ships from navigating the Red Sea (and Gulf of Aden) until the Israeli aggression against our steadfast brothers in the Gaza Strip stops," Saree said in a statement.

Commercial Ships Hit By Missiles In Houthi Attack In Red Sea, US Warship Downs 3 Drones
"The Yemeni armed forces renew their warning to all Israeli ships or those associated with Israelis that they will become a legitimate target if they violate what is stated in this statement."
The first ship, according to Saree, is the Unity Explorer, which is under the control of a British company that has an officer named Dan David Ungar who resides in Israel. Bernhard Schulte Shipmanagement is associated with the number 9. Managers for the two ships could not be reached for comment immediately.
Ungar was identified as the son of Israeli shipping billionaire Abraham "Rami" Ungar by Israeli media.
source – AP