WATCH: Tucker Carlson Goes Live with Donald Trump During Republican Debate
Donald Trump is not only boycotting the first Republican debate in Milwaukee on Wednesday night, but he is actively working to derail it by doing an interview with Tucker Carlson.
During the first hour of the two-hour Republican debate, the former president sat down for a pre-recorded discussion with former Fox News personality Tucker Carlson, which will be webcast on X, the social media network formerly known as Twitter.
Trump and Carlson are odd bedfellows, as the former president and the once-popular conservative commentator have had a tumultuous history. Their interests, however, coincide in sticking with Fox News, the conservative cable network that broadcasts the Republican debate.
In April, Fox swiftly fired Mr Carlson from his enormously popular evening political show after records from a Dominion Voting Systems lawsuit revealed the host frequently denigrating Fox executives and other network employees in text messages and emails.
In several of the disclosed messages, Mr Carlson was also harshly critical of Mr Trump, saying he "passionately hated" him and that his stay in the White House had been a "disaster."
Mr Trump, for his part, has a long history of disagreements with Fox News, beginning with what he perceived to be unfair treatment by the network's moderators during the first debate of the 2016 primary election season. Since launching his latest presidential attempt, Mr Trump has often claimed that Fox News executives are biassed against him, favouring Florida Governor Ron DeSantis' presidential campaign over his.
In this situation, Mr. Trump's opponent may not be his friend, but Mr. Carlson – and his streaming show – is providing a mutually beneficial approach to divert attention away from Mr. Trump's presidential competitors while simultaneously harming Fox News.
The former president is promoting Tucker's visit on his own social media site – he has yet to return to Twitter despite Elon Musk lifting his ban – implying that the interview would not be pleasant.
"Sparks will fly," he wrote on Twitter on Wednesday.
During the interview, Tucker Carlson questioned former President Trump if he is concerned that someone may try to assassinate him. Carlson asked Trump, who remains under Secret Service protection and is the current front-runner for the Republican presidential nomination, if he is concerned about his safety in a short clip previewing the two men's conversation.
"It started with protests against you, then it moved to impeachment twice, and now it's indictment," Carlson said to Trump. "Are you concerned that they'll try to kill you?" Why would they not try to kill you? Honestly."
"They're savage animals; they're sick people," Trump responded.
Instead of attending the debate, the former president consented to sit for Tucker Carlson's interview, which will be published in full at the same time Fox News broadcasts the first GOP debate in Milwaukee on Wednesday.
Trump has cited his substantial lead in most Republican primary surveys as well as a "hostile" relationship with Fox as reasons for skipping the event.
This year, Trump has been indicted four times for his personal business transactions, handling of confidential data, and efforts to overturn the 2020 election. He has said that the charges against him are political in character and intended to prevent him from earning a second term in office.
Carlson left Fox in April and has since created a version of his successful prime-time show on X, the site formerly known as Twitter.
India, At UN, Is Mum About Dispute With Canada Over Sikh Separatist Leader's Killing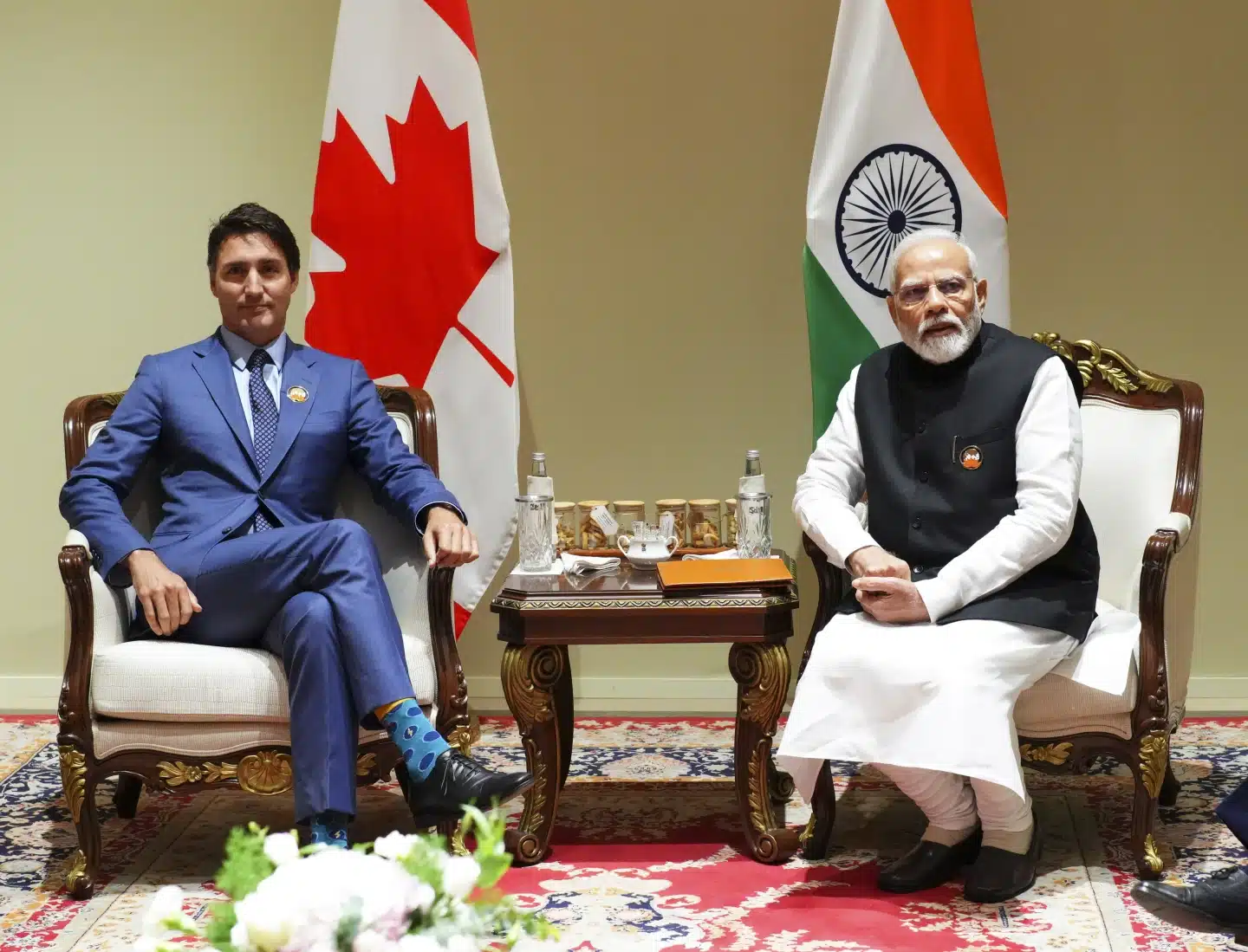 UNITED NATIONS — As he addressed world leaders at the United Nations General Assembly on Tuesday, India's top diplomat avoided addressing his country's dispute with Canada over the assassination of a Sikh separatist leader. However, he indirectly criticized how other nations respond to "terrorism."
Foreign Minister Subrahmanyam Jaishankar devoted most of his speech to praising India's rising global stature and aspirations for leadership, highlighting its recent tenure as chair of the Group of 20 industrialized nations and presiding over a substantial summit meeting last month.
However, he also stated that the international community must not "allow political expediency to determine responses to terrorism, extremism, and violence."
India has frequently attacked Pakistan at the United Nations over what New Delhi perceives as Pakistan's sponsorship of terrorism. This time, however, the remark could be interpreted as an attack on Canada, whose representative is scheduled to speak at the United Nations later on Tuesday.
As a result of Canadian Prime Minister Justin Trudeau's statement last week that India may have been involved in the June murder of a Canadian citizen in a Vancouver suburb, relations between the two countries have reached their lowest point in years.
Hardeep Singh Nijjar, 45, was murdered by masked assailants, but Canada has not yet provided any public evidence of Indian involvement in the murder. India had designated him as a terrorist because he led the remnants of a once-powerful movement to establish an independent Sikh homeland, Khalistan.

India's top diplomat avoided addressing his country's dispute with Canada over the assassination of a Sikh separatist leader.
The Indian Ministry of Foreign Affairs dismissed the allegation as "absurd" and accused Canada of harboring "terrorists and extremists." It also asserted that the allegations were politically motivated, indicating that Trudeau sought domestic support from the Sikh diaspora.
"Such unsubstantiated allegations seek to divert attention away from Khalistani terrorists and extremists, who have found refuge in Canada and continue to threaten India's sovereignty and territorial integrity," the ministry said in a statement released last week.
However, they have long accused Canada of allowing Sikh separatists, including Nijjar, unfettered reign.
Even though the active insurgency ended decades ago, the Modi administration has warned that Sikh separatists are attempting a comeback. New Delhi has urged nations such as Canada, where Sikhs account for more than 2% of the population, to do more to prevent a separatist revival.
After the G20 summit, Canada's allegation obscured India's diplomatic moment. Jaishankar sought to refocus attention on his country's ambitions in the international arena, noting that India is the world's most populous nation and a growing economic superpower.
"When we aspire to be a leading power, it is not for self-promotion, but to assume more responsibility and make more contributions," he explained. "The goals we have set for ourselves will distinguish us from those who rose before us."
SOURCE – (AP)
Messina Denaro: Notorious Italian Mafia Boss Dies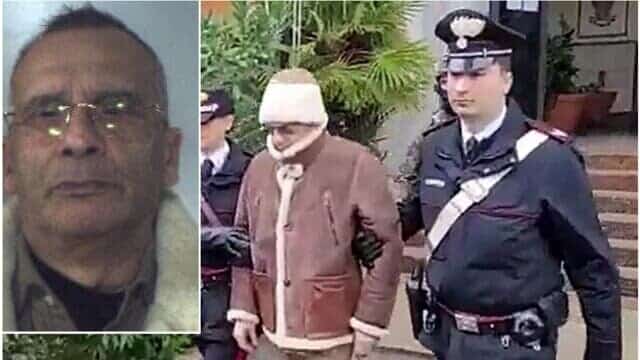 Matteo Messina Denaro, one of Italy's most wanted persons until his capture earlier this year, has passed away.
The 61-year-old man was believed to be a leader of the infamous Cosa Nostra Mafia for 30 years before his capture in January.
At his arrest, he was being treated for cancer and transferred from prison to a hospital last month.
Denaro was believed to be guilty of multiple murders.
In 2002, he was tried and sentenced to life in absentia for offenses, including his role in the 1992 murders of anti-Mafia prosecutors Giovanni Falcone and Paolo Borsellino. He once boasted that he could "fill a cemetery" with his victims.
In addition, he supervised racketeering, illegal waste disposal, money laundering, and drug trafficking on behalf of the Cosa Nostra organized crime syndicate.
Even though he had been on the run since 1993, it was believed that Messina Denaro was still issuing orders to his subordinates from various covert locations.
According to local media, he lapsed into an irreversible coma on Friday at a hospital in L'Aquila, central Italy, after requesting no aggressive medical treatment.

Matteo Messina Denaro, one of Italy's most wanted persons until his capture earlier this year, has passed away.
In recent months, he had undergone surgery for cancer-related concerns but reportedly had not recovered from the most recent operation.
L'Aquila Mayor Pierluigi Biondi confirmed Denaro's demise by writing on X (previously Twitter) that it was "the epilogue of an existence lived without remorse or regret, a painful chapter of recent history that we cannot erase."
In addition to his crimes, Denaro was believed to be Cosa Nostra's final "secret keeper." Numerous informants and prosecutors believe he possessed all the information and names of those involved in several of the Mafia's most notorious crimes.
More than one hundred members of the armed forces participated in his January detention, which occurred at a private clinic in Palermo, the capital of Sicily, where he was receiving chemotherapy.

Matteo Messina Denaro, one of Italy's most wanted persons until his capture earlier this year, has passed away.
He had been a symbol of the state's impotence to reach the highest levels of organized crime syndicates for many years.
Italian investigators frequently came near to apprehending Denaro by observing his closest associates. This led to the 2013 detention of his sister, Patrizia, and a number of his associates.
Police also seized valuable businesses associated with him, isolating him further.
Police had to rely on digital composites to reconstruct his appearance in the decades following his escape from justice. His voice recording was not published until 2021.
A Formula 1 fan from Liverpool was detained at gunpoint in a restaurant in the Netherlands in September 2021 after being misidentified as Denaro.
SOURCE – (BBC)
Trudeau's India Fiasco Shows He's Lost Control of Foreign Policy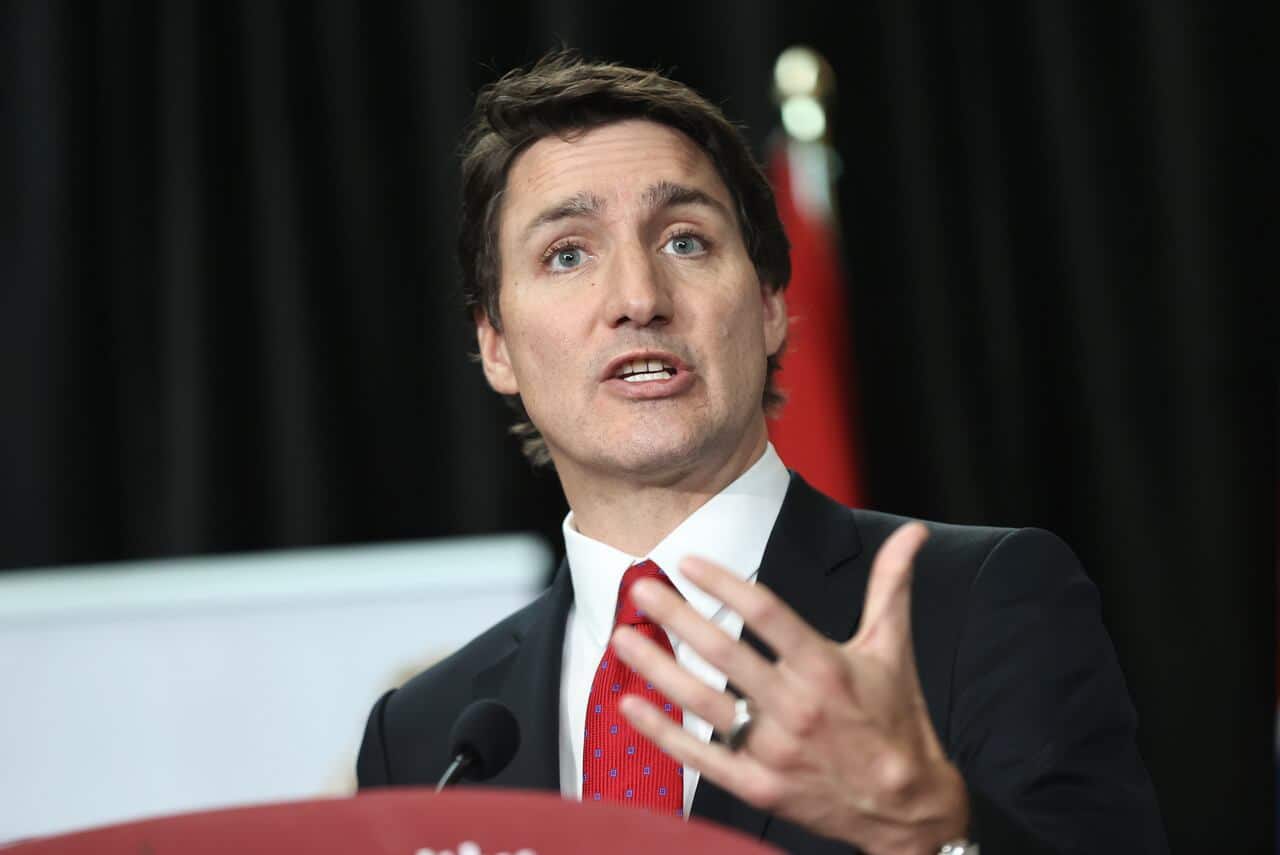 Anyone with eyes and brains can see that rogue Canadian spies are de facto running the country's foreign policy. Foreign Minister Melanie Joly is formally second in command to Prime Minister Justin Trudeau, who is the de facto head of diplomatic missions.
The events of the past year have proven, however, that Canadian Prime Minister Justin Trudeau is powerless in the face of the unaccountable security services, over which he, his cabinet, and his inept national security advisers have no control.
Giddy editorial writers and columnists have been celebrating the planned behaviour of nameless bureaucrats with badges focused on getting their way regardless of the human and geopolitical implications, instead of acknowledging this alarming fact.
For months, an entitled group of spies has been responsible for the leak — drip, drip, drip — of cherry-picked so-called "intelligence" fragments concerning China's purported intervention in Canada's domestic affairs, with handpicked, credulous conduits in the press at the agreeable ready.
In my opinion, Trudeau and his closest advisors saw early on that caving to pressure would set a terrible example. Instead of taking either extreme, Trudeau appointed a special rapporteur to investigate the mounting charges.
Trudeau's Bungling
The spooks' explicit demand at the base of the domino-like series of hyperbolic, uncorroborated "revelations" was the institution of a public inquiry, and he bungled it and then caved to it.
Canadian spies, now full of arrogance and convinced they will never be caught, have apparently set their sights on India.
While appearing on the podcast of Canada's national newspaper, The Globe and Mail, a journalist revealed that he had been briefed by "sources" on the emerging allegation that India had murdered Canadian Sikh separatist Hardeep Singh Nijjar in Canada.
Later, he claimed, the Prime Minister's Office (PMO) asked the paper's editor to delay the story's publication for at least a week so that Canadian intelligence agencies could continue their "work," presumably to gather and corroborate the still nebulous "evidence" connecting India to the murder plot.
The Globe declined. The newspaper counter offered that, due to the importance of the subject, it may wait a day or two before publishing.
At some point, just before Trudeau was to make his hasty, qualified address to parliament and the nation, the Globe published an article online suggesting a "potential link" between Indian "agents" and Nijjar's June killing in the parking lot of a Sikh temple in British Columbia.
Canada's failed trade mission
As far as I can gather from unofficial sources, the PMO had approached a small number of reporters in order to inform them of the prime minister's upcoming announcement on India's alleged role in Nijjar's killing.
The goal of this move was to head off any inquiries or criticisms that might have arisen from Canada's failed trade mission to New Delhi or from Trudeau's weak, clumsy handshake with Indian Prime Minister Narendra Modi at the G20 meeting.
The fact that Trudeau felt pressured to "get ahead" of the leak to the Globe is further proof that emboldened spies are in charge of what amounts to a parallel administration out to shame and blackmail a sitting prime minister into doing their bidding.
This is a gross disregard for the democratic process and a serious breach of the security services' advisory role in Canada.
Starry-eyed commentators and writers, who have lost sight of the enormous damage being done, celebrate these shadowy scoundrels as "whistle blowers" rather than censoring them for gross abuses of power and dangerous behaviour.
Champion of foreign interference
Here's the other inconvenient truth that journalists-turned-cheerleaders who don't know anything about the seedy underbelly of "espionage" fail to understand: There are more sinners than saints living there, and it doesn't matter where they came from.
Take, for example, the "disclosure" that a member of the Five Eyes, a group consisting of Canada, the United States, the United Kingdom, Australia, and New Zealand, had spied on Indian diplomats and allegedly passed on incriminating information about Nijjar's killing to Ottawa.
These ignorant defenders seem to believe that the Five Eyes alliance only spies on the "bad guys" since that is what "we" (the "good guys") do to keep you and me safe.
I hate to be the one to break news to the wish-upon-a-star-Jiminy-Cricket brigade, but the Five Eyes constantly spies on its closest allies and each other as well.
Why? In order to gain future power and influence, it is necessary to amass vast amounts of sensitive diplomatic, military, and commercial information, as well as personal, lurid details.
Oh, where is the outcry over involvement from abroad? The New York Times, that champion of "foreign interference," gave full voice to the lowest point of the West's always convenient and galling duplicity on the "extrajudicial" killing count.
Orchestrated assassinations by the spy services
Meanwhile, India is definitely snooping on its "strategic allies" in retaliation (nudge nudge, wink wink). For the "good guys" who engage in interference and "targeted killings" (the Times' sterile euphemism for murder), the Times has recently supplied expected cover.
The crime and the potential participation of the Indian government have stunned officials in Washington. It is unusual for a democratic country to conduct a lethal covert action in another democracy," the Times wrote, contrasting this with the practise of targeted killing by democracies in unstable countries or regions and the orchestration of assassinations by the spy services of more authoritarian governments, such as Russia.
Yes, the "good guys" kill people, but they only do it in "unstable countries or regions." That appears to be the majority of our tumultuous globe right now. Anyway, autocratic "bad guys" like Putin kill people all around the world, unlike the democratic "good guys."
Reports out of Washington DC indicate widespread disbelief and perplexity in the White House and State Department. Their friend Modi may be either a "good guy" or a "bad guy," and they can't decide which he is.
The Times, of course, has forgotten America's long, bloody, not-so-distant and recent history of encouraging and helping orchestrate coups against democratically elected governments in the Balkans, Central and South America, the Middle East, Africa, and Asia, not to mention the disastrous invasions of Iraq and Afghanistan.
They seem to be irrelevant. To put it bluntly, Trudeau needs to catch Canada's freelance spies and make it quite obvious who the boss is.
He may also be curious as to how an Indian agent who is sure to get away with murdering a Canadian on Canadian soil was able to get away with it, and how they and their similarly groggy colleagues at the Royal Canadian Mounted Police allowed it to happen.
A second investigation by the public might be in order in that case.