Boris Johnson Abandons Leadership Race in UK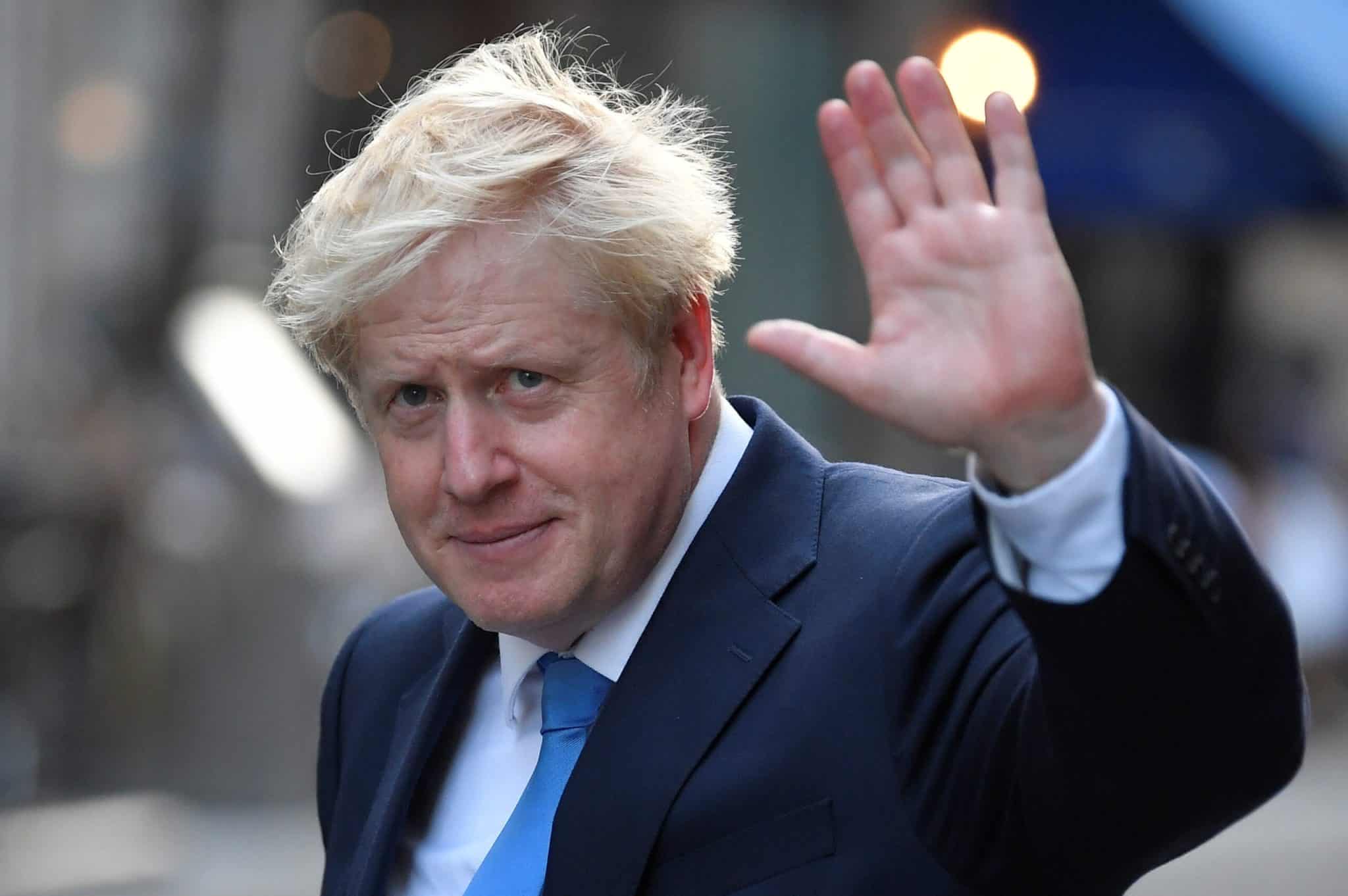 On Sunday, former UK prime minister Boris Johnson withdrew from the race to become Britain's next leader, stating that he had the backing of enough legislators to advance to the next round but considerably fewer than front-runner former finance minister Rishi Sunak.
Johnson stated, "There is a good likelihood that I would win the election among Conservative Party members, and I might be back in Downing Street on Friday."
"However, over the course of the last several days, I've concluded that this is not the appropriate course of action. You cannot govern effectively without a cohesive party in the legislature."
Johnson, who never formally launched his candidacy to return to Downing Street, spent the weekend persuading Conservative legislators to endorse him. On Sunday, he claimed to have the support of 102 Conservative lawmakers.
He needed 100 votes by Monday to go to the next round, which would have pitted him against Sunak in a vote by the 170,000 members of the Conservative Party.

Boris Johnson's Downfall
Sunak, whose resignation as finance minister in July contributed to Johnson's downfall, secured 142 declared supporters on Sunday, surpassing the threshold of 100 parliamentarians needed to advance to the next level, according to Reuters.
On Monday, he will be named leader of the Conservative Party and become prime minister unless Penny Mordaunt receives the required 100 votes to necessitate a runoff vote by party members. On Sunday, she had 24 avowed supporters.
Lord Frost, a former minister for Brexit and close associate of Boris Johnson, urged his party colleagues to support Mr. Sunak.
The Conservative peer tweeted: "Boris Johnson will forever be revered as a hero for achieving Brexit.
"However, we must proceed. It is unethical to risk repeating the chaos and disarray of the previous year.
"The Conservative Party must support a capable leader who can implement a conservative agenda. That individual is Rishi Sunak.
"As I stated in July, (Rishi) would be an exceptionally competent prime minister. He comprehends the issues, can operate the machine and is a wonderful individual. He would bring about a significant shift in 'feel' from the Boris years.'
"That is what we require now. Let's get behind Rishi."
Mr. Sunak received the support of his predecessor as chancellor, Sajid Javid, who endorsed Ms. Truss in the previous election and Mr. Johnson in 2019.
Mr. Javid stated that Mr. Sunak possesses the "values our party needs" to "move on from previous mistakes."
Former minister Johnny Mercer supported him, stating that he could not put himself or his constituents through another Johnson administration given the "awful" lows of the last one.
"Boris is my friend, I adore him, and he's a fantastic individual, but I don't think I can put myself through that again. I do not believe I can ask my constituents or my employees to, "He stated on the BBC Radio 4 PM show.
"I adore Boris, and he has incredible talents for this country, but it is time for serious, competent, straightforward, and values-based leadership."
BBC Reports Boris Johnson Abandons Leadership Race
Keywords: boris johnson young, boris johnson hair, boris johnson age, boris johnson net worth, boris johnson resignation
57 Year Old Lolita The Whale May Someday Return To Wild, Miami Park Says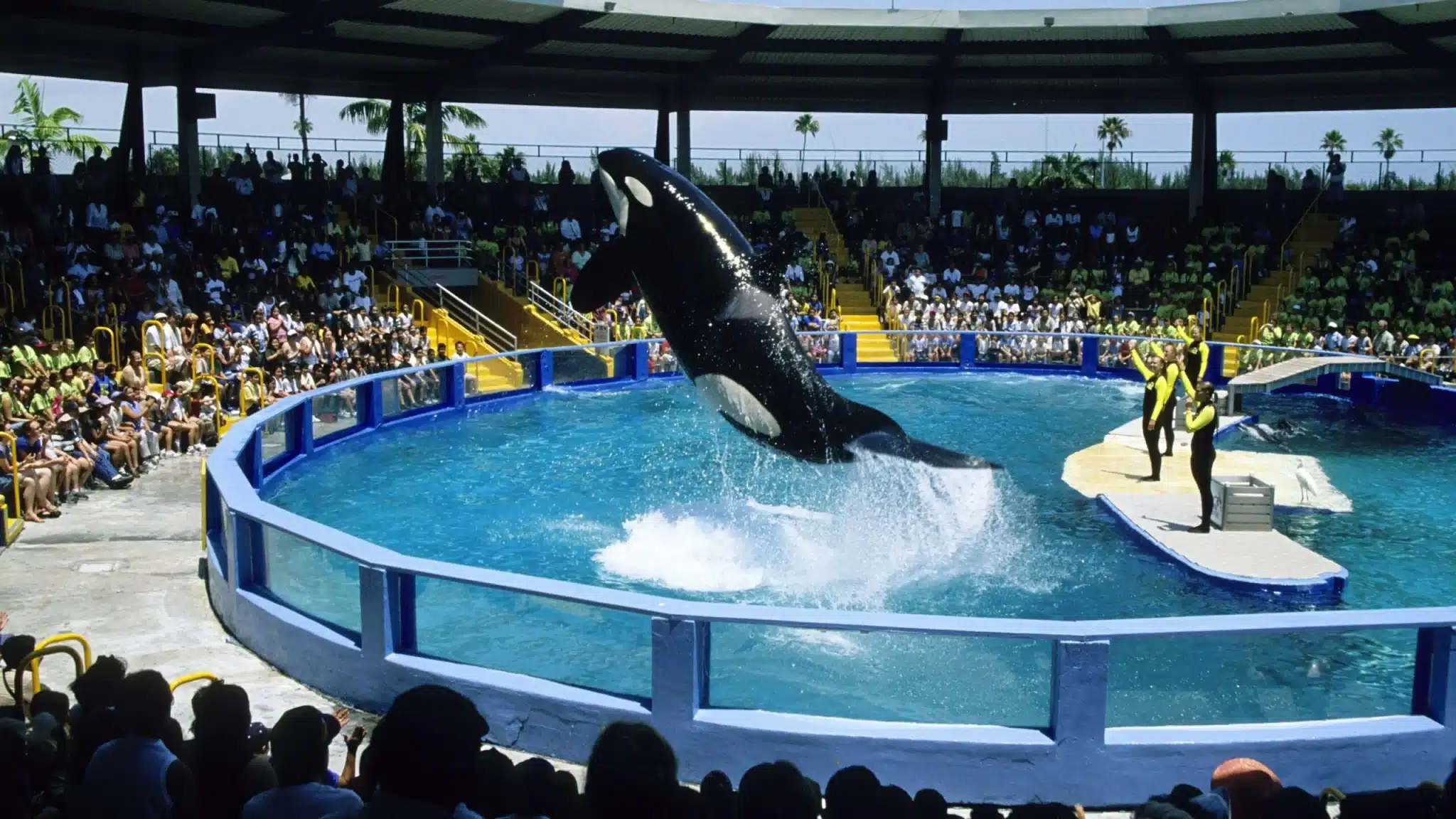 MIAMI, Fla. – Lolita, an orca whale held captive for more than a half-century, is being prepared for possible repatriation to her home waters in Washington's Puget Sound by carers at a South Florida seaside park.
But the move has yet to be finalized, and veterinarians and trainers told WPLG in Miami this week that they're working with Lolita to ensure she's strong enough to survive the travel and adjust to her new surroundings.
For years, animal rights advocates have been pushing to have Lolita, also known as Tokitae or Toki, released from her tank at the Miami Seaquarium. The Dolphin Company, the park's owner, and the nonprofit Friends of Toki revealed a plan in March to relocate the 57-year-old orca to a natural marine habitat with financial support from Indianapolis Colts owner Jim Irsay.
Lolita is doing well, according to Jessica Comolli, director of the Miami Seaquarium's animal health department. Since 2020, the orca has had two health scares but has recovered.

Lolita, an orca whale held captive for more than a half-century.
Lolita stopped performing last spring as part of the park's new exhibitor's license with the United States Department of Agriculture. She hasn't been seen in public since. After taking over the Seaquarium last year, The Dolphin Company CEO Eduardo Albor said they spend more than $500,000 to restore Lolita's water quality.
New modifications have been completed recently to improve the pool's filtering and temperature regulation. According to trainer Michael Partica, new chillers may now lower the temperature to resemble the waters of the Pacific Northwest.
Any plan to relocate Lolita would still need to be approved by federal and state regulators, which might take months or years. The 5,000-pound (2,267-kilogram) Lolita fish has spent years in a tank 80 feet by 35 feet (24 meters by 11 meters) in size and 20 feet (6 meters) deep.
SOURCE – (AP)
Typhoon Mawar Lashes Guam As Category 4 Storm With Strong Winds, Rain
GUAM, HAGATNA — On Thursday, Typhoon Mawar passed over Guam as a powerful Category 4 storm, lashing the US Pacific island territory with heavy rain, powerful winds, and a dangerous storm surge and knocking out power to many communities where terrified residents hunkered down for the night in homes and shelters.
The center of the typhoon passed over the northern tip of Guam on Wednesday evening, according to the National Weather Service. It is the most powerful storm to strike the territory of more than 150,000 people in decades. According to the meteorological agency, the maximum sustained winds persisted at 140 mph (225 kph) late Wednesday and were expected to increase throughout Thursday.
Social media videos showed downed trees, a flipped pickup truck, solar panels flying into the air, pieces of a multistory hotel wall collapsing and exposing rebar, and storm surges and waves slamming through coastal reefs. The initial extent of the destruction was difficult to determine, with power and internet outages making a connection with the remote island difficult to impossible while the storm dug an excruciatingly slow path.
Late Wednesday, the storm was moving northwest at 8 mph (13 kph), with a minor increase in speed forecast over the next day. It has been a slow-moving typhoon compared to others in the vicinity, which have traveled at speeds ranging from 10 to 15 mph (16 to 25 kph), according to NWS Guam warning coordination meteorologist Landon Aydlett.
According to Landon Aydlett, long-term forecasts locate Mawar deep in the Philippine Sea, bending northward but remaining northeast of the Philippines. He believes the storm might attain super typhoon classification, with maximum sustained winds of 150 mph (241 kph) or higher.
The storm brushed the extreme northern tip of Guam, but it was otherwise in the canal between the island and its neighbor to the north, Rota, according to Landon Aydlett. Peak winds reached 105 mph (169 kph) at the weather service office in Guam, but the agency lost its wind sensors afterward, he said. According to him, the building trembled with a "constant, low rumbling," and its doors and windows swayed.
"We have peak conditions for a couple more hours." "I think thrashing is the word," he stated over the phone. "At this point, there are trees everywhere." Many people will be surprised when daylight returns tomorrow."
The weather service reported that lightning became a greater hazard as the night progressed. On Thursday morning, a flash flood warning was issued.

The storm might attain super typhoon classification, with maximum sustained winds of 150 mph (241 kph) or higher.
Powerful winds ripped a granite countertop from a hotel's outdoor bar in Tumon, on the island's northeastern shore, and flung it four feet in the air. As windows buckled and creaked, guests tried to stack chairs against hotel doors that were being blasted in by the gusts.
The storm's center made landfall on Guam at about 9 p.m. local time Wednesday, which was Wednesday morning in the continental United States. Guam is located west of the International Date Line, ahead of the United States mainland and Hawaii, which are located 3,800 miles (6,115 km) to the east. The Philippine capital, Manila, lies 1,600 miles (1,575 km) west.
A typhoon warning was also issued for Rota, an island in the United States Commonwealth of the Northern Mariana Islands. Tropical storm warnings were issued for Tinian and Saipan in the Northern Marianas. Since Category 5 Super Typhoon Yutu hit in 2018, some individuals in those areas have been living in temporary shelters or tents.
The weather service warned of a highly dangerous and life-threatening condition in Guam, advising residents to seek shelter and stay there for the next few hours.
"This is going to be a long night." "It's going to be scary because there's no electricity unless you have a generator," Brandon Aydlett, the weather service's scientific and operations officer and Landon Aydlett's twin brother, said in a Facebook Live video. "Confidentially reassure your youngsters. It's going to get a little terrifying as the night progresses. The sounds are audible: the winds are howling and objects are breaking. Simply being together and talking to each other will cause things to slow down towards midnight and continue until Thursday morning."

He urged people to stay in shelters and get as much sleep as possible before "a long day tomorrow as we start the recovery process."
By the afternoon, many settlements on the 212-square-mile (549-square-kilometer) island had lost power, and some to the south had lost water service. Forecasters anticipated up to 25 inches (64 centimeters) of rain and a life-threatening storm surge of 4 to 6 feet (1.2 to 2 meters), prompting a flash flood alert for the island.
Guam Gov. Lou Leon Guerrero advised coastal, low-lying, and flood-prone district residents to evacuate to higher ground ahead of the storm. Mount Lamlam in the southwest is the highest peak on the island, rising 1,334 feet (406 meters). However, much of Tamuning's seaside tourism sector, where numerous resorts are located, is close to sea level.
Residents were picked up at island community centers and transported to 11 elementary schools converted into shelters. Village officials advised residents to secure loose objects in their yards and take shelter immediately. Some used a loudhailer to disseminate the word, while others used social media. As the rain and wind intensified, the power flickered intermittently, and officials estimated roughly 900 people were in shelters.
Guerrero stated that an emergency declaration granted by President Joe Biden will help mobilize resources to Guam, which is "especially critical given our distance from the continental United States."
Reuel Drilon, a resident of low-lying Agat on the southern coast, said practically every home in the community has a mango tree, which officials warned might create obstacles and dangerous flying projectiles.
"A lot of folks are keeping their eyes on trees," he remarked before the storm arrived.
Guam is a vital Pacific US military center, and the Pentagon controls roughly one-third of the island. Rear Adm. Benjamin Nicholson, commander of Joint Region Marianas, authorized the evacuation of defense personnel, dependents, and employees from affected regions.
The military said it put its ships out to sea as a precaution. It flew its planes off the island or parked them in secure hangars. Any surviving personnel on the island were taking cover. According to the Pentagon, around 6,800 US service troops are stationed in Guam.
SOURCE – (AP)
Supreme Court Rules Against Andy Warhol's Foundation In A Case About A Portrait He Made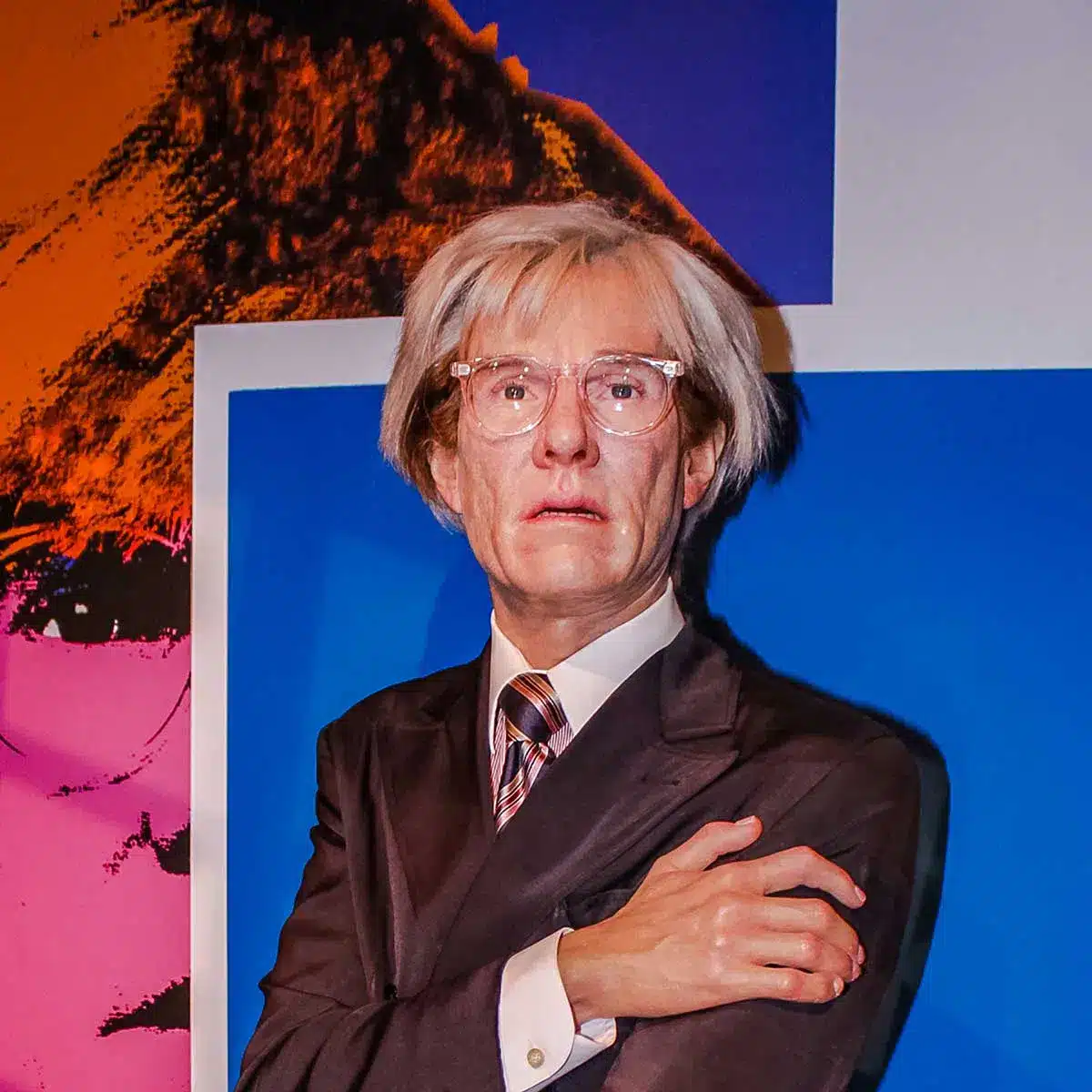 WASHINGTON — The U.S. The Supreme Court concluded Thursday that the 2016 release of an Andy Warhol image of musician Prince infringed on a photographer's copyright, a ruling that a dissenting justice claimed would impede artistic expression.
The Supreme Court voted 7-2 in favor of photographer Lynn Goldsmith. "Lynn Goldsmith's original works, like those of other photographers, are entitled to copyright protection, even against famous artists," stated Supreme Court Justice Sonia Sotomayor in her ruling.
In her dissent, Justice Elena Kagan expressed concern that the judgment would "stifle creativity of all kinds" and urged that the majority "go back to school" for an Art History 101 refresher course.
Warhol created the photos in question as part of a 1984 assignment for Vanity Fair. Warhol utilized one of Goldsmith's photographs as a starting point, a technique known as artist reference, and Vanity Fair paid Goldsmith to license the photograph. Then, in his trademark brightly colored and flamboyant style, Warhol made a series of images.
Vanity Fair published one of the resulting photographs, depicting Prince with a purple face. Following Prince's death in 2016, Vanity Fair published a cover with a new image from the series — Prince with an orange face. The justices concentrated on the second use in the case.
Lawyers for Warhol's foundation contended that the artist had changed the shot and that the magazine's reproduction of the orange-faced Prince did not violate copyright law. However, most justices agreed that a lower court had appropriately decided with Goldsmith in this case.
Sotomayor stated that the court had no opinion "as to the creation, display, or sale of any of the original" Warhol paintings or whether they would be considered copyright infringement. "The same copying may be fair when used for one purpose but not another," she explained.
In a dissenting opinion, Kagan questioned, "If Warhol does not get credit for transformative copying, who will?" Chief Justice John Roberts joined her in dissent.

The U.S. The Supreme Court concluded Thursday that the 2016 release of an Andy Warhol image of musician Prince infringed on a photographer's copyright.
Kagan said the majority's ruling will "impede new art, music, and literature" and "thwart the expression of new ideas and the attainment of new knowledge." "It will make our world poorer," she said at the end.
According to Kagan, the visual arts have a long history of imitation and copying. She mentioned paintings by Giorgione and his disciple Titian, who depicted a reclining naked woman. The photographs were among more than a dozen in the decision, which is unusual for a Supreme Court decision. Images occasionally feature in opinions, particularly in art cases, but the color was especially useful this time. Without it, the purple-faced and orange-faced Prince photos would be identical.
The original photograph by Goldsmith is in black and white. Vanity Fair gave her $400 to license it to Warhol, who used it to create 16 works, including two pencil sketches and 14 silkscreen prints. The silkscreens are created in the same style as his famous pictures of Marilyn Monroe, Jacqueline Kennedy, and Mao Zedong. He cropped, enlarged, and altered the tones and lighting of Goldsmith's image. Then he embellished it with vibrant colors and hand-drawn outlines.

Vanity Fair gave her $400 to license it to Warhol, who used it to create 16 works, including two pencil sketches and 14 silkscreen prints.
With its 1984 piece, Vanity Fair featured only one of Warhol's photos, the purple-faced Prince. The essay "Purple Fame" was published shortly after Prince's hit "Purple Rain." Goldsmith, a well-known music photographer, received a little credit for Warhol's image.
Warhol passed away in 1987. Vanity Fair paid Prince's charity $10,250 to use the orange-faced Prince photo in a commemorative issue following his death. Goldsmith spotted the cover and approached the organization, among other things, requesting reimbursement. The foundation subsequently proceeded to court, claiming that Warhol's images did not violate Goldsmith's copyright. A lower court judge sided with the foundation but was overturned on appeal.
A certain amount of copying is permissible under copyright law as "fair use." Courts employ four considerations outlined in the federal Copyright Act of 1976 to assess whether something is fair use. According to a lower court, all four reasons favored Goldsmith. The Supreme Court ruling only addressed the first factor, "the purpose and character of the use," of the work. According to Sotomayor, "the first factor favours Goldsmith."
According to Joel Wachs, president of The Andy Warhol Foundation for the Visual Arts, the foundation disagrees with the court's decision but welcomes the justices' "clarification that its decision is limited to that single licencing and does not call into question the legality of Andy Warhol's creation of the Prince Series in 1984."
In a statement, Goldsmith said she was "thrilled by today's decision." "This is a great day for photographers and other artists who make a living by licencing their art," she says.
The case number is 21-869, The Andy Warhol Foundation for the Visual Arts v. Lynn Goldsmith.
SOURCE – (AP)