King Charles to Bestow Title Duchess of Edinburgh on Princess Charlotte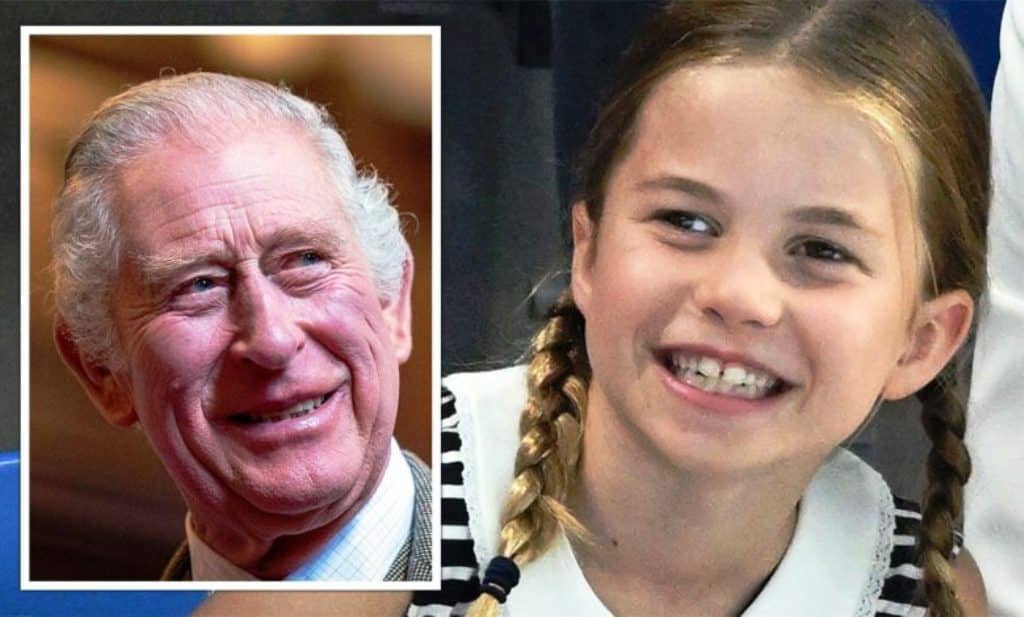 After months of deliberation, it appears that King Charles III has decided to bestow the title of Duchess of Edinburgh on Princess Charlotte, who is the third in line to the throne.
King Charles III has decided to bestow the title on Charlotte as a way of "honouring the line of succession," a subtle nod to the late Queen Elizabeth, who previously held that title from 1947 to 1952 before ascending to the throne.
"Discussions are ongoing," a source told the Daily Mail, "but the King's preferred outcome is that this title should go to Princess Charlotte." It would be a fitting tribute to the Queen, who had the title Duchess of Edinburgh, and a way for His Majesty to honour the line of succession."
Princess Charlotte is third in line to the throne after King Charles, her father, Prince William, and her older brother, Prince George.
Now comes the historic part: after her mother, Kate Middleton, became pregnant with her, the Windsor family changed the rules regarding girls having the same rights as boys.
This means that when her younger brother was born, Charlotte's position did not change, and she remained in line for the throne.
But, returning to the title, the late Queen was not the only one who held it. The title of Duchess of Edinburgh is one of the most senior in the Royal Family, and only four women have ever held it.
Princess Augusta of Saxe-Gotha was the first to be given the title in the 18th century, followed by Grand Duchess Maria Alexandrovna of Russia. Then came Queen Elizabeth, followed by Camila, now known as the Queen Consort.
Charlotte appears to be the fifth woman to hold this title. Her late great-grandmother would be so proud!

Harry, Meghan's Bullying Accusation a Complete 'Fabrication'
Prince Harry and Meghan Markle have been chastised for spreading fabricated allegations' about the bullying investigation.
Sarah Vine, a royal commentator and author, responded in her piece for the Mail on Sunday.
"Vehemently denied by the Prince of Wales and repudiated in typical diplomatic fashion by the late Queen -' recollections may vary' – it's never been entirely clear what form this so-called racism was supposed to have taken," she wrote.
"The Sussexes have never provided any concrete evidence." Indeed, scratch the surface, and all the data indicates that the exact opposite of what they say is true – especially if you believe that actions speak louder than words."
"Take a look at the late Queen's dedication to the Commonwealth and its people." Take, for example, the King's Prince's Trust, which has assisted countless disadvantaged children, many of whom come from minority backgrounds."
"One of those helped even handed out a Pride of Britain Prince's Trust Award last month to a young RAF pilot with Asperger's syndrome named Alex Anderson, in recognition of the opportunities provided by the Trust." Idris Elba is his name."
"And who can forget Charles' pride and dignity as he walked Meghan down the aisle?" Or her mother's warm reception at the wedding?"
"After all the work the King – and other Royals – have done to promote tolerance and diversity, the notion that the family is 'institutionally racist' is nothing short of absurd."
"However, the Sussexes have cleverly engineered this idea." All to create a narrative that serves their purpose: to boost their image – and bank account – at the expense of the Royal Family."
"It insults Harry's grandmother's work and exposes the Royal Family to the vilest accusations and abuse."
CNN Ousts CEO Chris Licht After A Brief, Tumultuous Tenure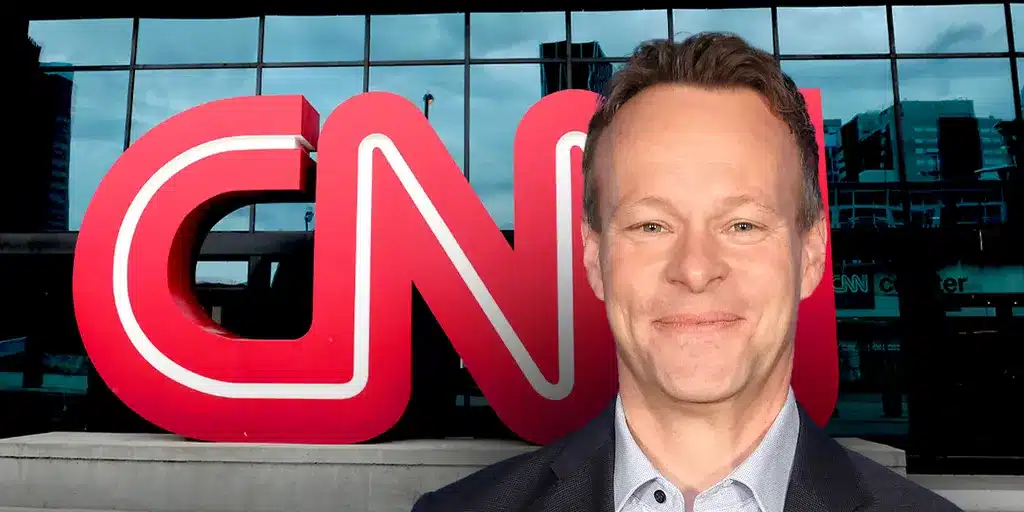 THE NEW YORK CNN fired Chief Executive Chris Licht, After a turbulent year in charge of the faltering news organization, culminating in a stinging magazine feature and the growing realization that he'd lost the trust of the network's journalists, CNN fired Chief Executive Chris Licht.
Just two days after Licht declared he would "fight like hell" to earn the respect of those around him, the change was revealed at CNN's editorial meeting on Wednesday morning.
In addition to appointing a four-person interim leadership team, Warner Bros. Discovery CEO David Zaslav announced during the editorial meeting that he would conduct a comprehensive search for Licht's replacement.
Republicans had grown increasingly wary of the network due to frequent attacks by the late President Donald Trump. Thus, Licht was mandated to try and make CNN more appealing to both sides of the country's political spectrum.
However, several network employees viewed Licht's call for change as a rejection of their prior efforts, and a live town hall interview with Trump last month generated strong opposition.
Don Lemon was fired from the network's morning show earlier this year after Licht tried to modernize it, but it was unsuccessful. Creating a new prime-time lineup was protracted, as Kaitlan Collins was only recently chosen to host the 9 p.m. hour, which has been without a permanent host since Chris Cuomo was let go in December 2021.

CNN fired Chief Executive Chris Licht.
Just over a year ago, Zaslav appointed Licht to succeed Jeff Zucker, a well-liked predecessor who had created shows like MSNBC's "Morning Joe," CBS' morning news program, and Stephen Colbert's late-night show. Zucker was let go for failing to disclose a mutually beneficial relationship with another CNN executive.
The position "was never going to be easy, especially at a time of great disruption and transformation," Zaslav wrote in a memo to CNN employees.
He remarked, "Chris put his heart and soul into it. It has been clear throughout his tenure that he has a great affection for journalism and this industry. Unfortunately, things did not turn out as we had intended, and in the end, I was responsible.

An inquiry for comment from Licht has yet to receive a response.
"Inside the Meltdown at CNN," a lengthy profile of Licht that appeared in Atlantic magazine on Friday, proved embarrassing and probably sealed his demise. Before he arrived, Licht criticized some of CNN's COVID coverage, which infuriated some journalists.
According to a Wall Street Journal piece published Tuesday night, Jake Tapper, Anderson Cooper, and Erin Burnett, three of CNN's top anchors, reportedly privately voiced their disapproval of Licht's management.
In the meantime, viewers were leaving. With 494,000 viewers in May, CNN's prime-time audience was down 16% from April and fell short of MSNBC, its nearest competitor in the news market.
Amy Entelis, Virginia Moseley, Eric Sherling, and David Leavy, four current CNN executives, were chosen by Zaslav to lead the network while a replacement is sought.
In the message, Zaslav stated, "We are in good hands, allowing us to take the time we need to run a thoughtful and thorough search for a new leader."
SOURCE – (AP)
Carlos Alcaraz Likes To Watch Replays Of his Best Shots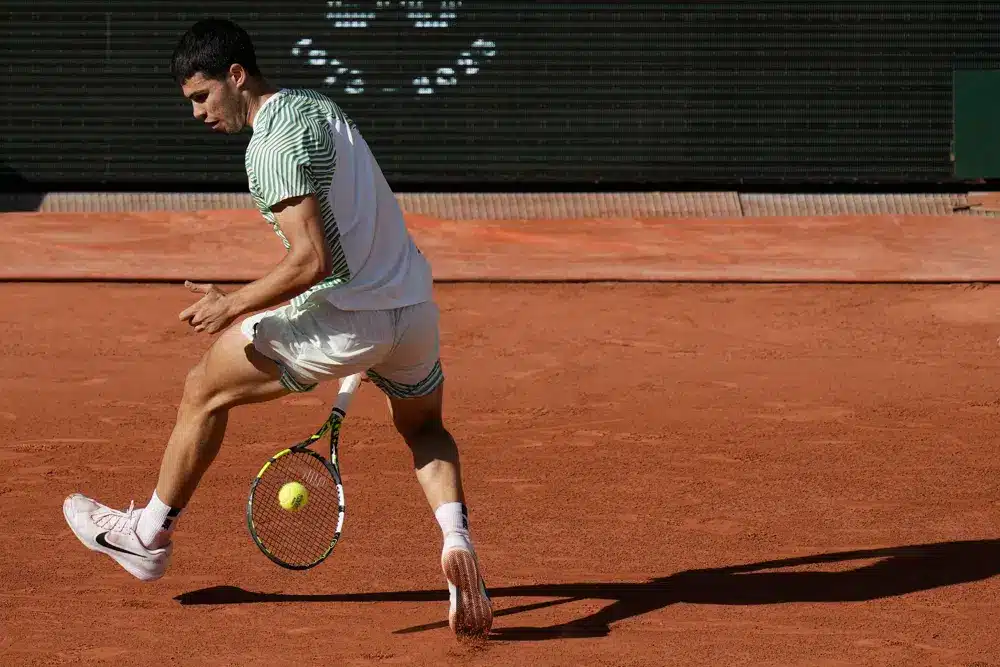 PARIS — Some friendly advice, sports fans: If Carlos Alcaraz is playing, do not look away. Even for a moment. Because it's likely, he'll conjure up some highlight-worthy mix of ability, athleticism and awareness that drops the jaw. Anyone who's watched him play lately knows this. Anyone who's played against him lately knows this. And he knows this. This is why the No. 1-ranked Alcaraz himself acknowledged through that now-familiar smile that he'd glance up at the stadium video boards "a lot of times" to see a replay of what he just did.
Up to his usual tricks at Court Philippe Chatrier on Sunday, Alcaraz mixed a bit of this — a back-to-the-net 'tweener lob — and a bit of that — a full-sprint-then-slide wide of the doubles alley for a backhand winner at a seemingly impossible angle — along the way to reaching the French Open quarterfinals with a 6-3, 6-2, 6-2 victory over No. 17 seed Lorenzo Musetti of Italy. "Today he showed," Musetti said, "that he probably can win this tournament." First things first.
Next for Alcaraz, a 20-year-old from Spain who won the U.S. Open in September, comes what could be a tougher test: His quarterfinal opponent will be No. 5 Stefanos Tsitsipas, a two-time major runner-up who advanced by beating qualifier Sebastian Ofner 7-5, 6-3, 6-0. Win that, and Alcaraz could find himself in a semifinal against Novak Djokovic. He broke a tie with rival Rafael Nadal by reaching the French Open Alcarazquarterfinals for the record 17th time, never truly in trouble during a 6-3, 6-2, 6-2 win over Juan Pablo Varillas.
"Well, I'm proud of it, but my attention is already on the next match," said Djokovic, who now meets No. 11 Karen Khachanov. "I know what my goal is here. I'm trying to stay, mentally, the course and of course not look too far." That's because Djokovic is closing on bettering Nadal in a more prestigious category: Grand Slam singles championships. Both currently sit at 22. For Djokovic, that total includes two at Roland Garros, in 2016 and 2021, and he can become the first man to own at least three trophies from each major tournament.

If Carlos Alcaraz is playing, do not look away. Even for a moment. Because it's likely, he'll conjure up some highlight-worthy mix of ability, athleticism and awareness that drops the jaw.
Nadal is a 14-time champion in Paris but is missing this time because of a hip injury; he had arthroscopic surgery Friday night that is expected to sideline him for the rest of the year. "I really hope that his rehabilitation process can go well and that we can see him next season. He's so important for our game, on and off the court, one of the greatest legends of tennis in the history of the game," Djokovic said. "We want to see a healthy Rafa, no question about it."
The No. 3-seeded Djokovic is thus far for the 14th time in a row at the French Open and for the 55th time overall at all majors. Roger Federer, who retired at 58, is the only man to reach more. Djokovic takes an 8-1 head-to-head mark into Tuesday's meeting with Khachanov, who defeated Lorenzo Sonego 1-6, 6-4, 7-6 (7), 6-1. "He's one of the toughest tasks, toughest opponents," Khachanov said about Djokovic, "and you cannot count him out."
Elina Svitolina, participating in her first Slam since having a baby in October, made her way into the quarterfinals with a 6-4, 7-6 (5) win against No. 9 Daria Kasatkina, who was in the final four in Paris a year ago. Svitolina, from Ukraine, skipped the postmatch handshake against her Russian opponent because of the ongoing war; Kasatkina offered a thumbs-up to Svitolina. Svitolina goes up against No. 2 Aryna Sabalenka, the reigning Australian Open champion.
Sabalenka grabbed the first five games and the last nine points of a topsy-turvy 7-6 (5), 6-4 victory over 2017 U.S. Open champion Sloane Stephens at night. Just like after her third-round victory, Sabalenka, who is from Belarus, did not attend the traditional postmatch news conference. Instead, the tournament allowed her to speak with a WTA editorial staff member.

If Carlos Alcaraz is playing, do not look away. Even for a moment. Because it's likely, he'll conjure up some highlight-worthy mix of ability, athleticism and awareness that drops the jaw.
At media sessions following her first two matches in Paris, Sabalenka was asked about her stance on the war in Ukraine, which began in February 2022 when Russia invaded that country with help from Belarus. Sabalenka led 5-0, then suddenly Stephens pulled even at 5-5. But Sabalenka took the last two points of that opening set.
Then, in the second, Stephens served at 4-all, 40-love — and wouldn't take another point. Sabalenka was the one determining the outcome of most exchanges: She finished with far more winners (24-5) and far more unforced errors (40-19). Two Alcaraz unseeded women will play each other in another quarterfinal: Anastasia Pavlyuchenkova, the 2021 runner-up at Roland Garros, and Karolina Muchova.
Pavlyuchenkova, who missed last year's tournament due to a lengthy absence with a knee injury, got past a third consecutive seeded opponent, No. 28 Elise Mertens, by a 3-6, 7-6 (3), 6-3 score. Muchova was a 6-4, 6-4 winner against Elina Avanesyan, who lost in qualifying but got into the main draw when another player withdrew.
In Musetti, Alcaraz was taking on someone who won their only previous matchup in a clay-court final at the Hamburg Open last year. Musetti also had yet to drop a set through three matches in Paris. But this was a significant step up in competition.
Alcaraz accumulated a 42-17 edge in total winners while making the same number of unforced errors, 23. He could pick and choose how to undo Musetti's game. Hit behind him along the baseline. Hit right at him too powerfully to allow a reply. Hit a forehand passing shot down the line that appeared headed wide before curling in.
Hit the softest drop volleys imaginable, so they'd arrive and barely bounce. "Certain shots, certain athletic moves, other players don't do," Musetti said. Alcaraz was asked afterward whether he'll ever see an opponent come up with a stroke that he'd like to figure out how to add to his repertoire. "I don't think that I want to learn it," came the answer. "I just want … to hit a better shot."
SOURCE – (AP)
Navalny Supporters Hold Demonstrations To Mark Russian Opposition Leader's 47th Birthday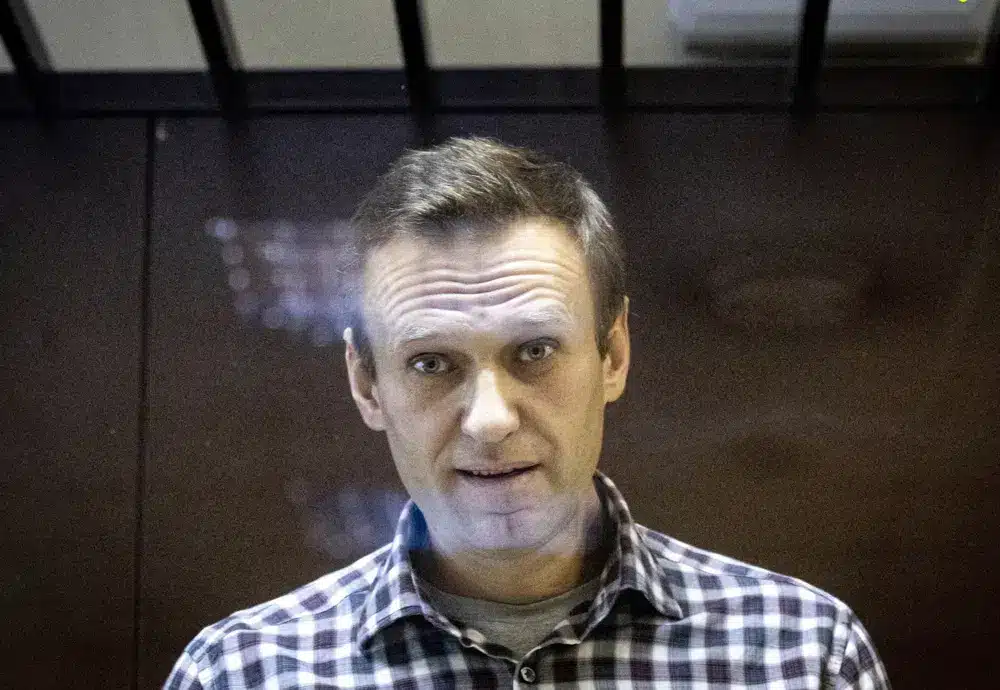 Russia — As Navalny followers held pickets and demonstrations to mark the imprisoned opposition leader's 47th birthday on Sunday, with at least 90 people reportedly arrested, Alexei Navalny expressed hope for a better future in Russia despite a crackdown on dissent.
Navalny is currently serving a nine-year sentence for fraud and contempt of court, accusations he claims were made up to get him for his efforts organizing anti-Kremlin protests and exposing state corruption.
His next trial on allegations of extremism could land him in jail for many years. Critics of the Kremlin see the lawsuit as another effort by the Russian government to isolate its main adversary, President Vladimir Putin.
On Sunday, Navalny's supporters urged protests to show solidarity with him in Russia and overseas.
Some Navalny fans in Russia held solitary pickets to commemorate his birthday, while others spray-painted walls, running the risk of receiving their prison sentences. The organization that tracks political arrests, OVD-Info, reports that at least 90 people were held.
Police increased their presence in central Moscow and moved swiftly to apprehend anyone attempting to set up a lone picket on Pushkin Square or elsewhere in the city.
One individual was able to distribute flyers before being taken away.
One of those arrested was a woman wearing a hoodie with the words "You aren't alone" inscribed, holding a small black balloon with "Happy Birthday!" on it. She questioned the officers about why they were holding her, but they remained silent.

On Sunday, Navalny's supporters urged protests to show solidarity with him in Russia and overseas.
Additionally, Navalny's fans appeared in St. Petersburg and other Russian cities, holding solitary pickets and leaving graffiti and placards in his favor.
Demonstrations in favor of Navalny were held in many European towns.
In a social media statement made public by his allies, Navalny stated that while he would undoubtedly prefer to celebrate his birthday with a family breakfast, kisses from his kids, and gifts, "life is such that social progress and a better future can only be achieved if a certain number of people are willing to pay for the right to have beliefs."
"The price each has to pay is smaller the more there are of such people," he remarked. And there will undoubtedly come a time when speaking the truth and defending justice in Russia will be commonplace and completely safe.
After recovering in Germany from the nerve agent poisoning he claimed the Kremlin was responsible for, Navalny was detained upon his return to Moscow in January 2021.
He was first given a 22-year prison term for breaking his parole. He received a nine-year term for fraud and contempt of court last year. He is incarcerated in a maximum-security facility 250 miles (150 kilometers) east of Moscow.

On Sunday, Navalny's supporters urged protests to show solidarity with him in Russia and overseas.
The allegations of extremism against Navalny, which carry a potential 30-year sentence, include his anti-corruption foundation and remarks made by his closest friends. His allies claimed that the accusations retrospectively criminalize all of Navalny's foundation's actions since its establishment in 2011.
The fresh claims coincide with an increased crackdown on dissent by Russian authorities amid the battle in Ukraine, which Navalny has sharply criticized.
A Moscow court denied a plea from Navalny's attorneys for more time to review the extensive new charges, which he dismissed as "absurd," and set a preliminary hearing for Tuesday to discuss technical matters associated with a fresh trial of Navalny.
Navalny cited an investigator saying he would be tried in a different military court on terrorism-related accusations, which might result in a life sentence.
In a social media statement on Sunday, he thanked his supporters and saw his prison sentence "just as an unpleasant part of my favourite job."
"This is where loss begins," he said. "My aim for the previous year was not to become nasty and enraged and not to lose the nonchalance of behavior. And if I was successful, it was only because of your help.
SOURCE – (AP)