Rishi Sunak Becomes Great Britons First Prime Minister of Colour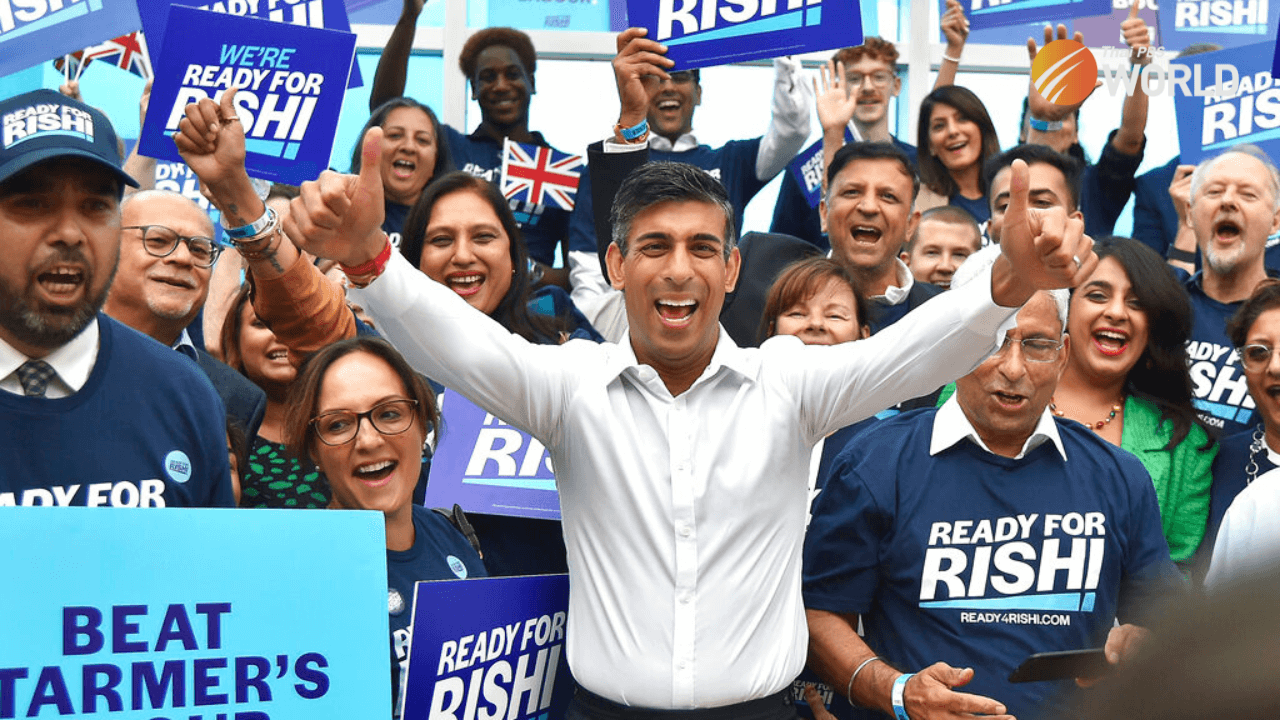 Rishi Sunak, the UK's former finance minister, has become the country's first prime minister of colour after winning the Conservative Party leadership race on Monday.
Penny Mordaunt, the only candidate standing after Boris Johnson stepped down, could not receive the requisite 100 nominations from Conservative colleagues.
Rishi Sunak was elected Conservative Party leader, and Mordaunt pledged her "all support" for Sunak.
Sunak's triumph came after Boris Johnson declared late Sunday that he would stand down and not run for office again.
Sunak achieved a spectacular reversal in fortunes just weeks after losing the Prime Ministership to Liz Truss.
The Conservative leadership election, sparked by Liz Truss' resignation on Thursday, needs candidates to garner the support of at least 100 Conservative MPs.
Only Sunak passed the test, according to senior backbencher Graham Brady.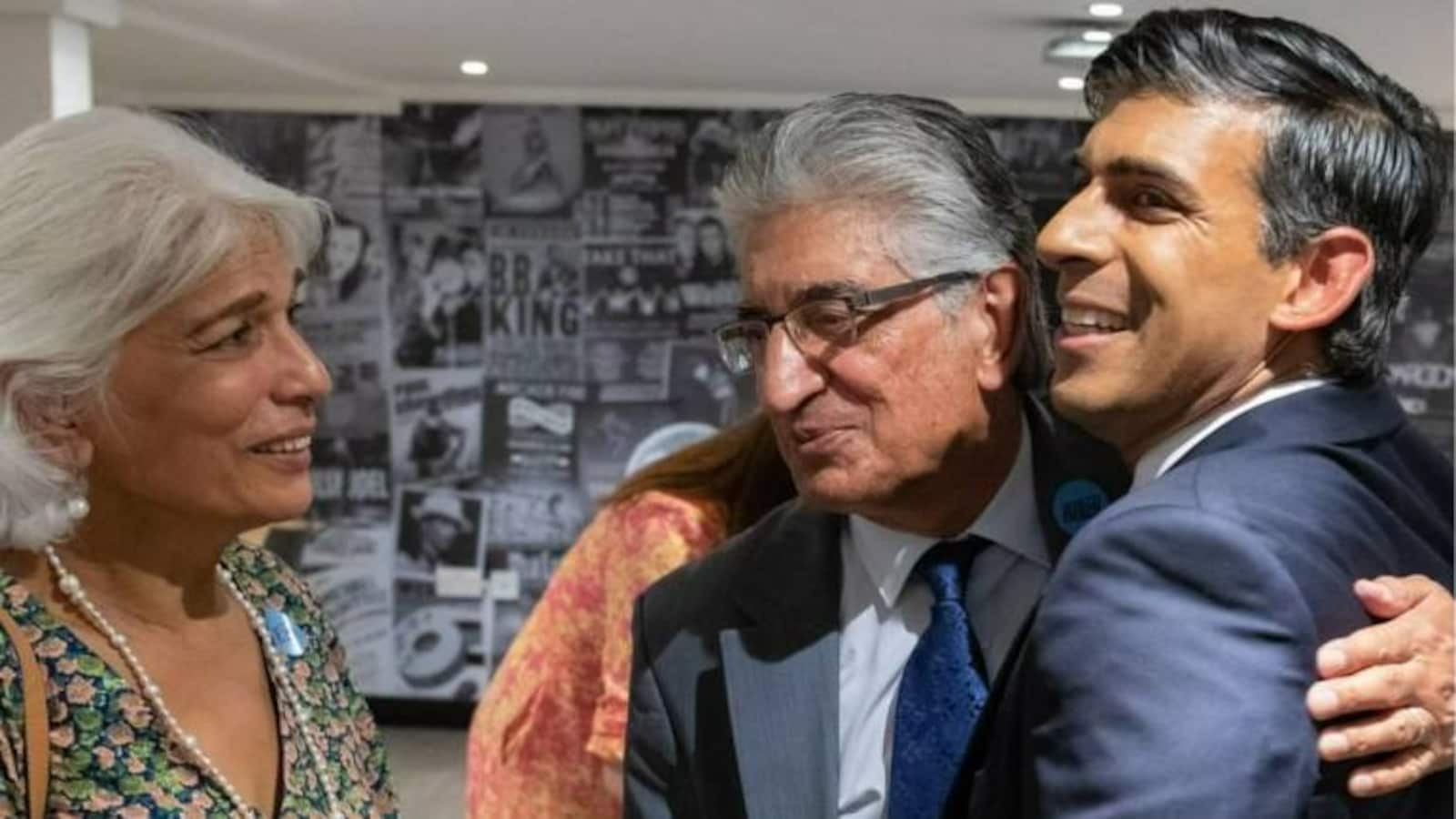 Rishi Sunak, a son of Indian and East African immigrants, had reached that threshold by Friday night, garnering around 200 nominations – more than half of the Conservative Party's parliamentary membership.
After Boris Johnson dropped down, Mordaunt was the sole remaining standing candidate.
However, she could not gain the necessary support, ending the leadership election.
If she had run, the election would have been decided by an online vote of the party's approximately 170,000 members. The findings will not be available until the end of the week.
Sunak's win came on the first day of the five-day Diwali festival, which celebrates the triumph of good over evil.
Sunak marked the occasion as chancellor of the exchequer in November 2020 by lighting oil lamps on the front steps of 11 Downing Street, the chancellor's official residence.
Liz Truss quit after only 44 days due to a poor market reaction to her tax-cutting mini-budget, forcing the Conservatives into their second leadership contest since the summer.
She succeeded Johnson in early September, following a government rebellion led by Sunak over a series of scandals, most notably the "Partygate" story involving Covid lockdown-violating parties.
Johnson's bid to return to Downing Street sparked months of instability and disagreement within the ruling Conservatives.
Backbenchers were concerned that a wave of resignations under Johnson's resurrected leadership would result in the general election sought by opposition parties. One isn't expected for another two years.
Johnson cut short his Caribbean vacation on Saturday to return to the United Kingdom.
However, in a sign of his diminishing political standing, Johnson abruptly stepped down on Sunday, admitting that "you can't govern successfully until you have a united party in parliament."
"I believe I have much to offer, but I don't believe this is simply not the right time," he added, believing he had received the requisite 100 nominations.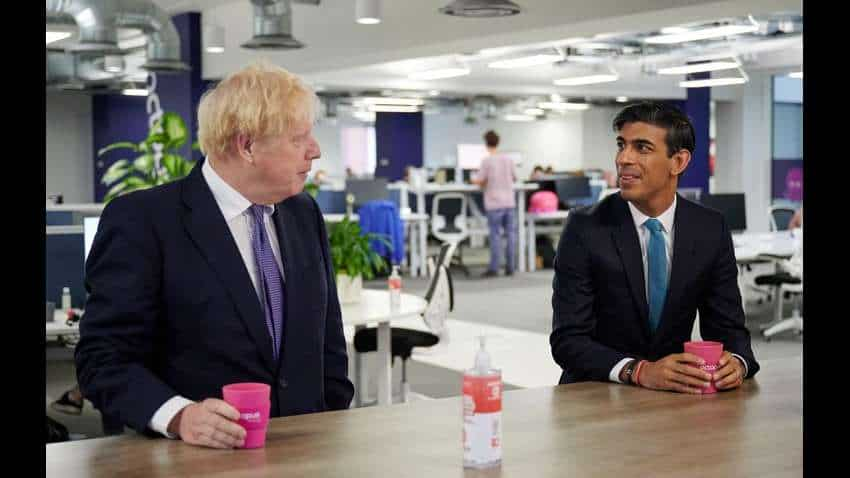 Rishi Sunak quickly praised Johnson, saying, "I sincerely hope Boris continues to contribute to the Conservative party at home and abroad."
Mordaunt claims she is best prepared to take on the opposition Labour Party, which is polling well.
In a piece published in the right-wing Daily Telegraph, she again stressed her commitment to a "lower-tax, high-productivity economy."
Rishi Sunak maintained a low profile, tweeting only that the country was in a "severe economic crisis."
"I want to fix our economy," he proclaimed, "bring our party together and deliver for our country."
Labour has now declared a general election.
"Tory MPs are ready to hand over the keys to No 10 (Downing Street) to Rishi Sunak without saying a word about how he'd rule," deputy Labour leader Angela Rayner tweeted.
According to Anand Menon, a politics professor at King's College London, Sunak becoming Prime Minister was a watershed moment.
"Having a prime minister of Indian descent is a major deal," he told BBC television just before the result was revealed.
Menon expressed his relief at how little was spoken about it. "In some respects, it appears that we have normalized this," he observed.
Rishi Sunak Becomes Great Briton's third Prime Minister in 2022
King Charles to Bestow Title Duchess of Edinburgh on Princess Charlotte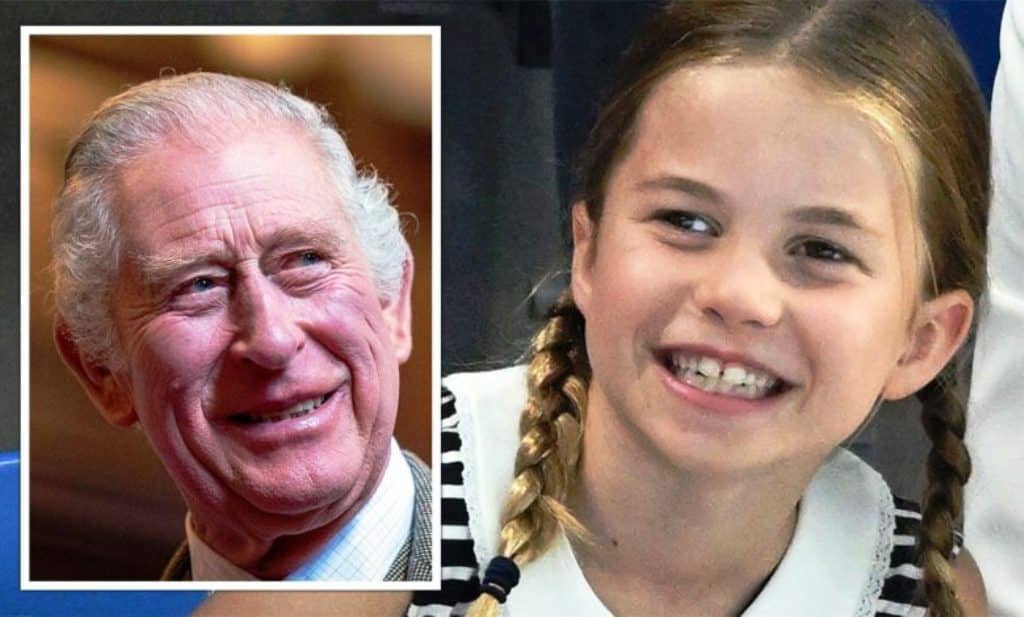 After months of deliberation, it appears that King Charles III has decided to bestow the title of Duchess of Edinburgh on Princess Charlotte, who is the third in line to the throne.
King Charles III has decided to bestow the title on Charlotte as a way of "honouring the line of succession," a subtle nod to the late Queen Elizabeth, who previously held that title from 1947 to 1952 before ascending to the throne.
"Discussions are ongoing," a source told the Daily Mail, "but the King's preferred outcome is that this title should go to Princess Charlotte." It would be a fitting tribute to the Queen, who had the title Duchess of Edinburgh, and a way for His Majesty to honour the line of succession."
Princess Charlotte is third in line to the throne after King Charles, her father, Prince William, and her older brother, Prince George.
Now comes the historic part: after her mother, Kate Middleton, became pregnant with her, the Windsor family changed the rules regarding girls having the same rights as boys.
This means that when her younger brother was born, Charlotte's position did not change, and she remained in line for the throne.
But, returning to the title, the late Queen was not the only one who held it. The title of Duchess of Edinburgh is one of the most senior in the Royal Family, and only four women have ever held it.
Princess Augusta of Saxe-Gotha was the first to be given the title in the 18th century, followed by Grand Duchess Maria Alexandrovna of Russia. Then came Queen Elizabeth, followed by Camila, now known as the Queen Consort.
Charlotte appears to be the fifth woman to hold this title. Her late great-grandmother would be so proud!

Harry, Meghan's Bullying Accusation a Complete 'Fabrication'
Prince Harry and Meghan Markle have been chastised for spreading fabricated allegations' about the bullying investigation.
Sarah Vine, a royal commentator and author, responded in her piece for the Mail on Sunday.
"Vehemently denied by the Prince of Wales and repudiated in typical diplomatic fashion by the late Queen -' recollections may vary' – it's never been entirely clear what form this so-called racism was supposed to have taken," she wrote.
"The Sussexes have never provided any concrete evidence." Indeed, scratch the surface, and all the data indicates that the exact opposite of what they say is true – especially if you believe that actions speak louder than words."
"Take a look at the late Queen's dedication to the Commonwealth and its people." Take, for example, the King's Prince's Trust, which has assisted countless disadvantaged children, many of whom come from minority backgrounds."
"One of those helped even handed out a Pride of Britain Prince's Trust Award last month to a young RAF pilot with Asperger's syndrome named Alex Anderson, in recognition of the opportunities provided by the Trust." Idris Elba is his name."
"And who can forget Charles' pride and dignity as he walked Meghan down the aisle?" Or her mother's warm reception at the wedding?"
"After all the work the King – and other Royals – have done to promote tolerance and diversity, the notion that the family is 'institutionally racist' is nothing short of absurd."
"However, the Sussexes have cleverly engineered this idea." All to create a narrative that serves their purpose: to boost their image – and bank account – at the expense of the Royal Family."
"It insults Harry's grandmother's work and exposes the Royal Family to the vilest accusations and abuse."
Boris Johnson Abandons Leadership Race in UK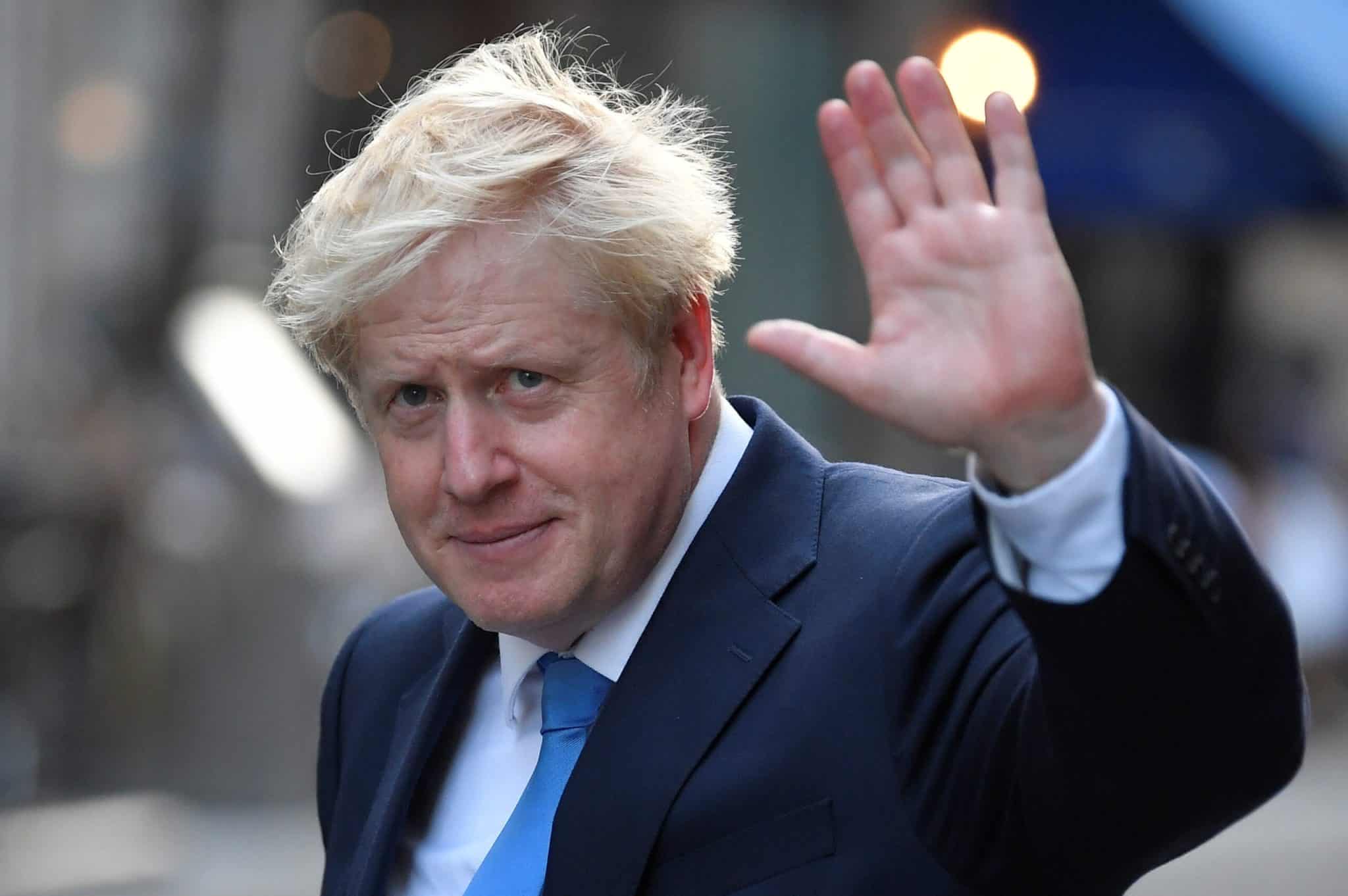 On Sunday, former UK prime minister Boris Johnson withdrew from the race to become Britain's next leader, stating that he had the backing of enough legislators to advance to the next round but considerably fewer than front-runner former finance minister Rishi Sunak.
Johnson stated, "There is a good likelihood that I would win the election among Conservative Party members, and I might be back in Downing Street on Friday."
"However, over the course of the last several days, I've concluded that this is not the appropriate course of action. You cannot govern effectively without a cohesive party in the legislature."
Johnson, who never formally launched his candidacy to return to Downing Street, spent the weekend persuading Conservative legislators to endorse him. On Sunday, he claimed to have the support of 102 Conservative lawmakers.
He needed 100 votes by Monday to go to the next round, which would have pitted him against Sunak in a vote by the 170,000 members of the Conservative Party.

Boris Johnson's Downfall
Sunak, whose resignation as finance minister in July contributed to Johnson's downfall, secured 142 declared supporters on Sunday, surpassing the threshold of 100 parliamentarians needed to advance to the next level, according to Reuters.
On Monday, he will be named leader of the Conservative Party and become prime minister unless Penny Mordaunt receives the required 100 votes to necessitate a runoff vote by party members. On Sunday, she had 24 avowed supporters.
Lord Frost, a former minister for Brexit and close associate of Boris Johnson, urged his party colleagues to support Mr. Sunak.
The Conservative peer tweeted: "Boris Johnson will forever be revered as a hero for achieving Brexit.
"However, we must proceed. It is unethical to risk repeating the chaos and disarray of the previous year.
"The Conservative Party must support a capable leader who can implement a conservative agenda. That individual is Rishi Sunak.
"As I stated in July, (Rishi) would be an exceptionally competent prime minister. He comprehends the issues, can operate the machine and is a wonderful individual. He would bring about a significant shift in 'feel' from the Boris years.'
"That is what we require now. Let's get behind Rishi."
Mr. Sunak received the support of his predecessor as chancellor, Sajid Javid, who endorsed Ms. Truss in the previous election and Mr. Johnson in 2019.
Mr. Javid stated that Mr. Sunak possesses the "values our party needs" to "move on from previous mistakes."
Former minister Johnny Mercer supported him, stating that he could not put himself or his constituents through another Johnson administration given the "awful" lows of the last one.
"Boris is my friend, I adore him, and he's a fantastic individual, but I don't think I can put myself through that again. I do not believe I can ask my constituents or my employees to, "He stated on the BBC Radio 4 PM show.
"I adore Boris, and he has incredible talents for this country, but it is time for serious, competent, straightforward, and values-based leadership."
BBC Reports Boris Johnson Abandons Leadership Race
Keywords: boris johnson young, boris johnson hair, boris johnson age, boris johnson net worth, boris johnson resignation
British Prime Minister Liz Truss Resigns After 6 Weeks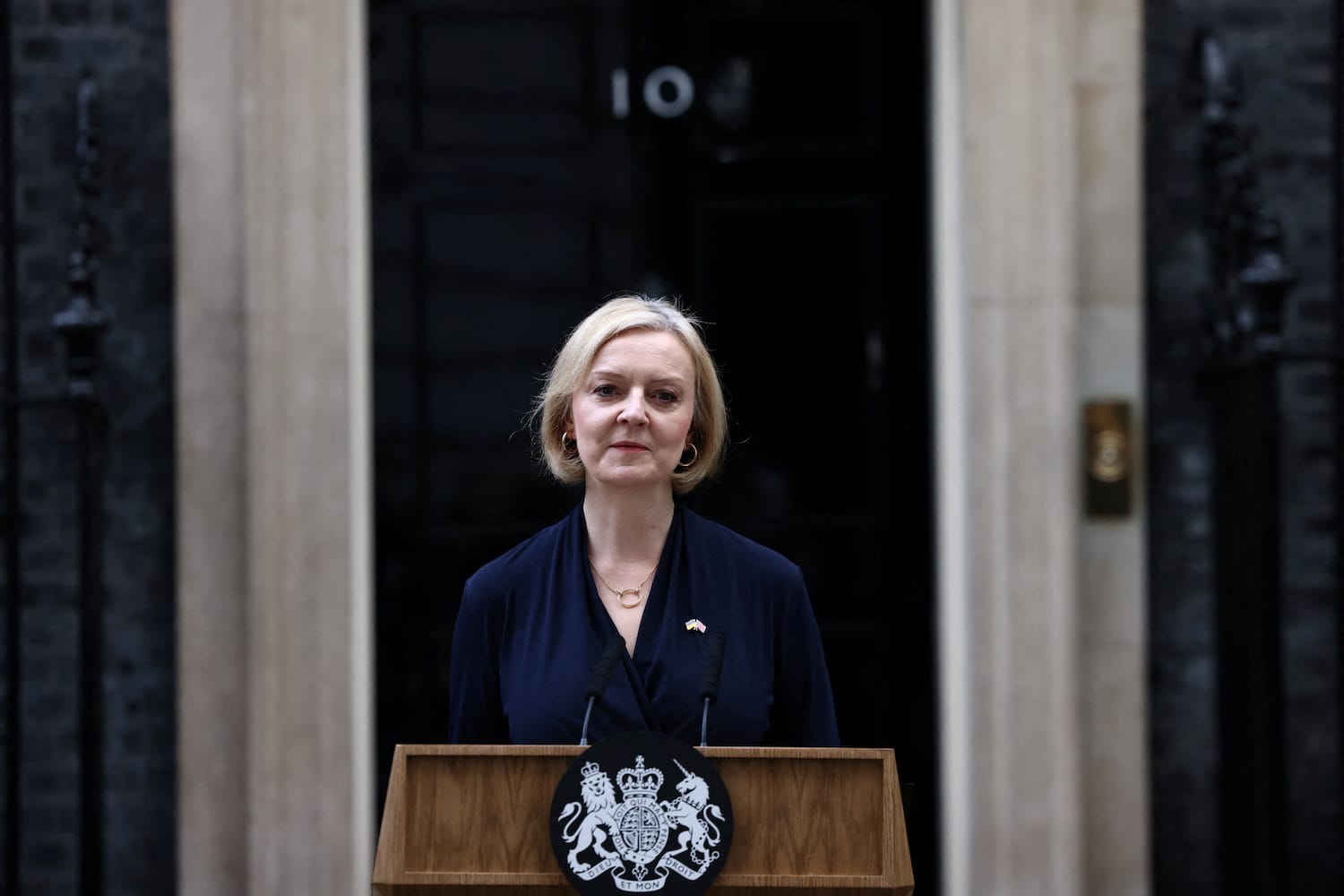 British Prime Minister Liz Truss abruptly announced she is stepping down just six weeks after assuming office.
Truss surrendered to the inevitable when her right-wing tax-cut plan crumbled, and many Conservative Party MPs revolted.
Truss stated in front of 10 Downing Street that she would remain Prime Minister until a new successor is chosen to serve as Tory leader. Party officials stated that the next leader would be chosen on October 28th.
"I recognize that, given the circumstances, I am unable to carry out the mandate for which I was chosen by the Conservative Party," Liz Truss stated. "As a result, I have informed His Majesty the King that I am retiring as Conservative Party leader."
Truss, 47, resigned after only 44 days in office, making him the shortest-serving prime minister in British history.
Labour Party leader Keir Starmer, whose opposition party has risen in opinion polls — now leads the Conservatives by 30 points — as a result of Truss' crisis-plagued term, has called it a general election "right now."

Tory MPs rebelled against Liz Truss.
In dramatic scenes at the House of Commons late Wednesday, Truss's tenure ended as a senior minister resigned, and numerous Tory MPs rebelled over a vital vote.
Over a dozen Conservative MPs had publicly asked Liz Truss to resign by Thursday morning after her tax-cutting ideas sparked a market meltdown during an already severe cost-of-living crisis.
Many more were said to have sent letters demanding her removal, even though party rules would have barred her from running for office again for a year.
"The prime minister acknowledged yesterday was a challenging day," her official spokesman said. "She recognizes the public expected to see the government concentrating less on politics and more on fulfilling their priorities."
She left after two hours.
Things came to a head on Wednesday after the Telegraph called it "a day of unparalleled mayhem."
Home Secretary Suella Braverman resigned, ostensibly at Truss' request, after sending a government document in a personal email.

Scenes in parliament
However, Braverman, an outspoken right-winger with widespread popularity among Tory members, used her resignation letter to launch a scathing attack on Truss.
There were then ludicrous scenes in parliament as several Tory MPs defied the government's insistence that they withdraw the party's manifesto vow to keep fracking banned.
Accusations arose of heavy-handed efforts to whip MPs into line, with several telling the media that it was the final nail in the Truss premiership's coffin.
The party is now attempting to avoid a long leadership election by rallying around a unity candidate to replace her.
Truss defeated former finance minister Rishi Sunak in the leadership campaign after Boris Johnson resigned in July — but Johnson loyalists have pledged to prevent Sunak from being crowned now.
And Johnson, despite being at the centre of a series of scandals that eventually proved too much for his party to bear, is rumoured to be a viable candidate, according to The Telegraph.
"He's listening but is believed to believe it's an issue of national interest," said Times political editor Steven Swinford.

Truss' difficulties
Despite the short schedule, it is predicted that around 170,000 Conservative Party members will participate in the leadership process. Unless only one candidate remains, according to party rules, two candidates will be presented to the membership.
Truss' difficulties began when her centrepiece tax-cutting strategy triggered market volatility, threatening the country's pension funds and forcing her to make humiliating U-turns.
On Wednesday, Liz Truss removed close ally Kwasi Kwarteng over the budget catastrophe, replacing him with Jeremy Hunt, who quickly reversed almost all policy announcements.
According to the Daily Telegraph, Braverman departed following a "heated face-to-face row" with Truss and Hunt "about their requests to modify her stance on immigration."
Despite removing Braverman as transportation secretary when she assumed power, Truss nominated Grant Shapps to replace him.
Shapps and Hunt had backed Sunak for the job, leaving her isolated inside her own government.
Braverman's resignation letter came just hours after Truss used a combative speech in parliament to allay questions about her leadership.
Since the budget reversals, Truss was slammed by Labour's Starmer at her first Prime Minister's Questions.
As opposition MPs jeered and booed Truss and her own party's MPs stayed mute, Starmer challenged the House of Commons, "What's the sense of a prime minister whose pledges don't even last a week?"
Truss' successor will be the party's fifth premier in less than seven years following the 2016 Brexit referendum, which ushered in an era of unprecedented political upheaval in the United Kingdom.
Source: CTN News