UKRAINE: Germany, Denmark, Netherlands Pledge Ukraine Leopard 1 Tanks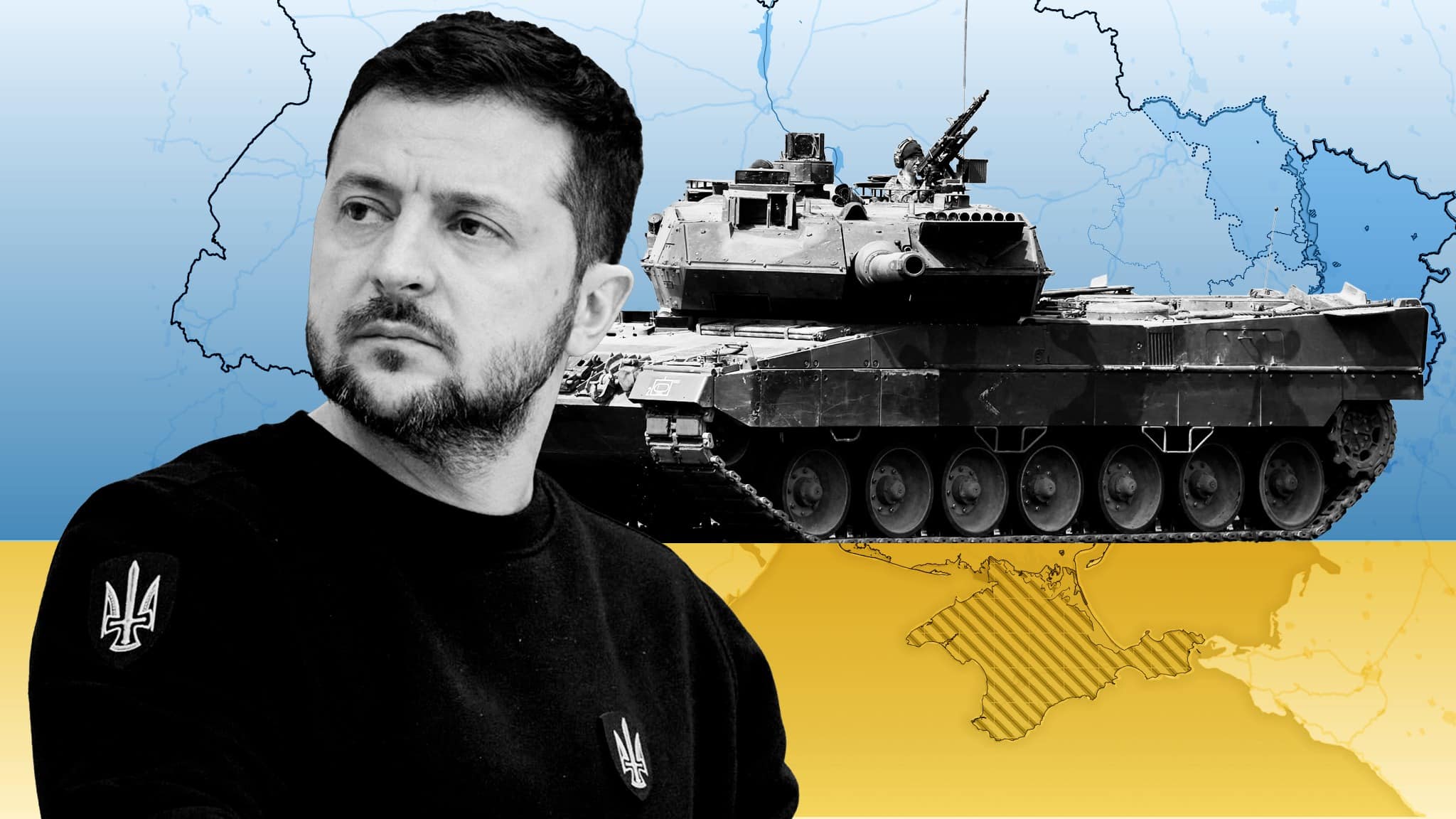 KYIV, Ukraine — Kyiv, Ukraine, Germany, Denmark, and the Netherlands announced on Tuesday that they would supply Ukraine with at least 100 refurbished Leopard 1 battle tanks, a pledge that comes as Kyiv braces for a new Russian offensive around the anniversary of its invasion.
The announcement came after Germany agreed last month to allow Ukraine to receive more modern German-made Leopard 2 tanks.
The defense ministers of Denmark, Germany, and the Netherlands said in a joint statement that the shipment of older Leopard 1 tank was part of an effort "to support Ukraine in their endeavor to withstand Russian aggression."
"(It) will significantly enhance Ukraine's military potential for restoring their violated territorial integrity," they said, adding that the delivery would take place "within the next few months" and would include logistical support and training.
Officials in Ukraine say they expect Russian forces to launch a new offensive in eastern and southern Ukraine as the Kremlin tries to secure territory it illegally annexed in late September and claims its rule is welcomed.
The anticipated Russian push could aim to reclaim territory lost in a late-summer counteroffensive. Setbacks on the battlefield in Ukraine have embarrassed the Kremlin, and Russian President Vladimir Putin is eager to bolster public support for the war.

Russia Still Training New Troops To Go To Ukraine
Some Western military analysts, however, were skeptical of Russia's ability to launch a large new offensive in the coming weeks, particularly in time for the February 24 anniversary, which could change the course of the war. Both Ukraine and Russia are still training new troops and stockpiling weapons.
During a visit to Kyiv on Tuesday, Germany's defense minister, Boris Pistorius, told dpa that the first 20-25 Leopard 1 tank would arrive in Ukraine this summer.
Pistorius's office says that German authorities have given permission for up to 178 Leopard 1 A5 tanks to be sent to Ukraine. The exact number will depend on how many repairs need to be done.
The three countries that signed up for the initiative say that Belgium has shown interest in joining.
The Leopard 1 was the first battle tank built for West Germany's Bundeswehr, and it was produced between the mid-1960s and the mid-1980s. The German military has not used the tanks since 2003.
Germany agreed last month to send 14 newer Leopard 2 A6 tanks from its military inventory. Several other European countries have equipped their armies with German-made Leopard 2s, and Germany's decision, which came after weeks of mounting pressure, meant that those countries could also hand over some of their stocks to Ukraine.
Local authorities reported Tuesday that Russian shelling damaged a hospital and apartment buildings in the latest fighting in Ukraine.
Russian Forces Are Being Pushed Back
According to an online statement from the regional State Emergency Service, the shelling in the northeastern town of Vovchansk caused multiple fires late Monday, including one at the two-story municipal hospital.
Authorities said that emergency crews evacuated eight civilians from the scene before putting out the fire, which caused no casualties.
Vovchansk is located in the Kharkiv region, occupied by Russia after its full-scale invasion began on February 24 and later retaken by Ukraine during its counter-offensive.
The Ukrainian military reported Tuesday that Russian forces are "regrouping" as they attempt to breach Ukrainian lines in five areas in the country's east and northeast.
According to the General Staff of Ukraine's Armed Forces, Moscow is concentrating its efforts near the towns of Lyman, Bakhmut, Avdiivka, and Novopavlivka in eastern Donetsk province, as well as Kupiansk in Kharkiv province.
Russian forces also continued to shell Vuhledar, a mining town that has become a key target for Moscow, according to the Ukrainian presidential office. According to the office, five apartment buildings were destroyed in the town, which had a prewar population of 14,000 people.

Russia Is Planning A Major Offensive In Luhansk Province
According to Gov. Pavlo Kyrylenko, Donetsk province has recently seen a significant influx of Russian troops.
"Russian army units are being transferred at all hours of the day and night. "(Russian). Shelling is intensifying, and Russian pressure is increasing by the day," Kyrylenko said on Ukrainian television.
Russia is also planning a major offensive in Luhansk province, which is directly north of Donetsk, according to Governor Serhii Haidai in televised remarks.
According to him, the number of Russian attacks in the province increased "dramatically" on Monday and overnight.
"The occupiers are looking for weak points and have deployed a large amount of equipment and thousands of troops to the front lines," Haidai explained.
Authorities reported that Russian shelling near the Zaporizhzhia Nuclear Power Plant cut power to a local pumping station, leaving approximately 60,000 households in Marhanets without water.
Mykola Lukashuk, the head of the Dnipropetrovsk Regional Council, accused Russian forces of firing heavy artillery and multiple rocket launchers overnight on towns and villages near the plant, Europe's largest nuclear facility.

Russia Increased Troom Deployment In Ukraine
According to a report released Tuesday by the United Kingdom Ministry of Defense, Russia is "requiring undermanned, inexperienced units to achieve unrealistic objectives due to political and professional pressure."
"Russian leaders will almost certainly continue to demand broad advances," it added. "It is still unlikely that Russia will be able to build up enough troops in the next few weeks to have a big impact on how the war turns out."
On Monday, Michael Kofman, an American military analyst and the director of Russia Studies at the CAN research organization in Arlington, Virginia, tweeted that it is unclear how large an offensive Russia can mount.
"But I suspect it will be underwhelming, focusing primarily on the Donbas," he added.
Michael Clarke, a visiting professor of war studies at King's College London, said he would be "amazed, truly amazed, if (the Russians) are in any shape to launch a strategic offensive on the 24th."

Ukraine Government Swore In A New interior Minister
He acknowledged Moscow's increased troop deployment in Ukraine and stated that Russia could launch local offensives or major air attacks. However, he recalled that Russian commanders were still stinging from their failed attempt to take Kyiv and destabilize the Ukrainian government early in the war.
"Russian military planners will be aware that when they launch this new offensive, they must get it right," he said.
"After the fiasco of the first (offensive), it would be better to leave and go late than to go early and mess it up again," Clarke told The Associated Press.
Meanwhile, the Ukrainian parliament named national police chief Ihor Klymenko as the country's new interior minister on Tuesday. Klymenko had been acting interior minister since his predecessor, Denys Monastyrskyi, died in a helicopter crash on the outskirts of Kyiv on January 18.
The Ministry of Internal Affairs is in charge of the police and border forces, the National Guard, and emergency response services.
The Verkhovna Rada, Ukraine's parliament, appointed Vasyl Malyuk to lead the country's main security agency.
SOURCE – (AP)
UN Head Says Survival Depends On How People Manage Water In 2023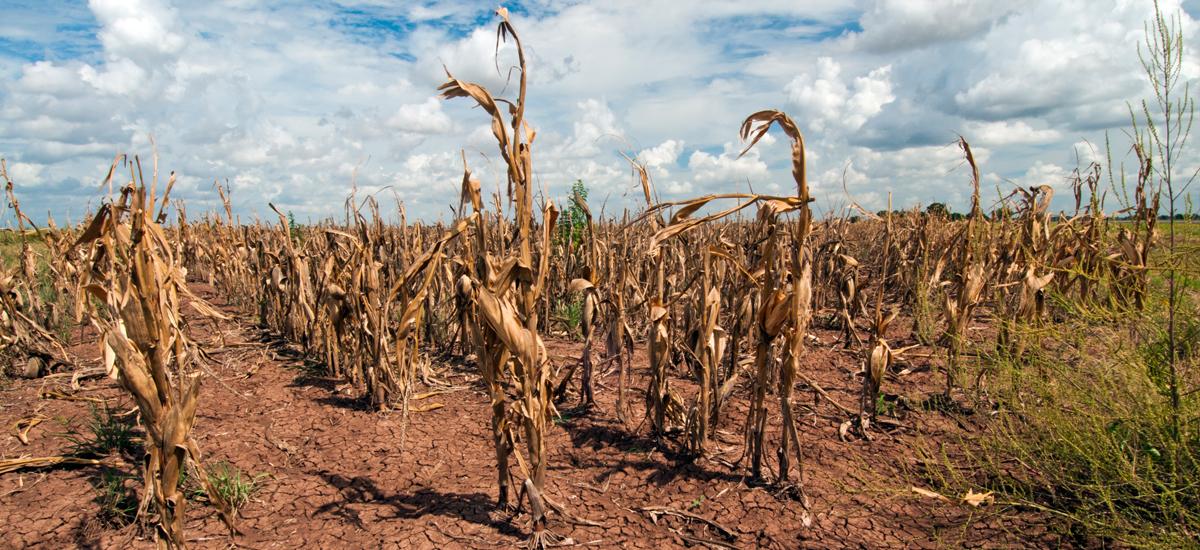 WATER The United Nations Humanity's survival depends on how people manage water, said United Nations Secretary-General Antonio Guterres on Friday at the close of a three-day conference on global water resources, during which developing countries made urgent requests for assistance with cleaner drinking water and better sanitation.
In his final remarks, Guterres stated, "All of humanity's hopes for the future depend, in some way, on charting a new course to sustainably manage and conserve water."
He stated that water "needs to be at the center of the global political agenda" and that this implies more aggressive action against climate change.
According to the United Nations World Water Development Report, released on the eve of the conference, 26% of the world's population—2 billion people — lacks access to safe drinking water, while 46% — 3.6 billion people — lack access to basic sanitation. According to UN studies, nearly half the world's population will face acute water stress by 2030.
Many rhetorical pledges to enhance water supply were made at the conference, but there needed to be more precise commitments to translate aspirations into better daily lives for regular people.

Throughout the meeting, water-stressed states, particularly those in the developing world
"We have such lovely, ambitious initiatives," said Lina Taing, senior researcher at the global think tank United Nations University.
"We know that we are completely off track," she stated, regarding providing them with clean water and sanitation. Taing stated that the world's actions must be increased "fourfold."
Throughout the meeting, water-stressed states, particularly those in the developing world, told U.N. members of their need for international aid to provide their people with drinking water and sanitation facilities.
"Waging a war on two fronts at the same time to address water issues and climate change is no easy task, especially for a small island nation like Kiribati, which has very limited resources at its disposal," said Teburoro Tito, the United Nations representative for the Pacific island nation of fewer than 200,000 people. He claimed that Kiribati was particularly unprepared to deal with natural calamities.
SOURCE – (AP)
1 Million March In France, Unions Call New Pension Protests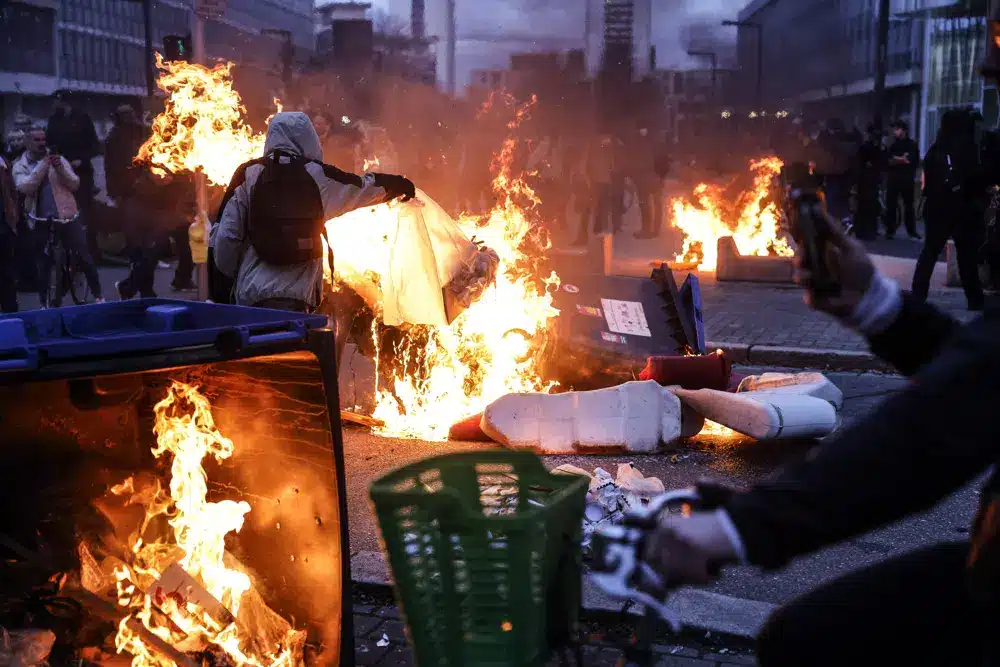 PARIS MARCH — After more than a million people rallied across France on Thursday against unpopular pension reforms, French unions called for further statewide strikes and protests the following week, coinciding with King Charles III's anticipated visit to France.
According to the Interior Ministry, the march in Paris attracted 119,000 participants, setting a record for the city's capital during the pension demonstrations. However, as were many other marches, the march was plagued by violence. According to polls, most French people are against President Emmanuel Macron's proposal to raise the retirement age from 62 to 64, which he claims is vital to maintain the system.
The unions quickly announced fresh demonstrations and strikes for Tuesday, the day the British king is expected to visit Bordeaux as part of his trip to France, building on the significant turnout. According to the Sud Ouest newspaper, on Thursday night, participants in an unofficial demonstration set fire to and completely demolished the heavy wooden entrance of the Bordeaux City Hall.
According to the ministry, in cities and towns around the nation on Thursday, more than a million people participated in protest marches.
Gerald Darmanin, the interior minister, went to the police headquarters on Thursday night march as fires were still raging in some Parisian neighborhoods hours after the march had concluded.
The protests were conducted the day after Macron infuriated his detractors even more by refusing to back down on the retirement bill that his administration rushed through parliament without a vote.
The eight unions organizing the protests march stated that "while the (president) tries to turn the page, this social and union movement… confirms the determination of the world of workers and youth to obtain the withdrawal of the reform." On Tuesday, further nationwide strikes and protests were called for in addition to localized action this weekend.

Thursday night march as fires were still raging in some Parisian neighborhoods
Strikes disrupted travel as demonstrators surrounded ports, refineries, and Charles de Gaulle Airport in Paris.
In Paris, clashes between police and groups wearing black masks that attacked at least two fast food establishments, a supermarket, and a bank reflected the violence's escalation and diverted attention from the tens of thousands of nonviolent demonstrators.
Police charged repeatedly and fired tear gas to disperse the protestors after being attacked with objects and pyrotechnics. After the march, protesters gathered at the Place de l'Opera, partially obscured by a tear gas haze. The "radical elements," according to the police, number around 1,000 persons.
Other marches were plagued by violence, particularly in Lyon in the southeast and the western cities of Nantes, Rennes, and Lorient, where an administrative building was stormed, its courtyard set ablaze, and its windows destroyed.
The nine union-organized rallies around the country on Thursday were the ninth to occur since January, when opponents of Macron's proposal to raise the retirement age still hoped that parliament would reject it. However, the administration used a unique constitutional provision to force it through.
In a French interview on Wednesday, Macron remained steadfast in his belief that new legislation is required to maintain retirement funds. Other suggestions made by opponents included raising taxes on the affluent or businesses, which according to Macron, would harm the economy. He maintained that by the end of the year, the government's law to raise the retirement age must be implemented.
The proposal now has to be approved by the Constitutional Council. But the opposition won't give up.

The strikes on Thursday caused the Eiffel Tower and the Versailles Palace.
The chief of the moderate CFDT labor union, Laurent Berger, "We are trying to say before the law is enacted… that we have to find a way out and we continue to say that the way out is the withdrawal of the law."
Public transportation networks in other significant cities, the Paris metro, and high-speed and regional trains were all affected. At Paris Orly Airport, almost 30% of scheduled flights were canceled.
The strikes on Thursday caused the Eiffel Tower and the Versailles Palace, where the British monarch will dine with Macron, to be shuttered.
Violence, a regular problem during demonstrations, has been worse recently. 12,000 security personnel, including 5,000 in Paris, would be on French streets on Thursday, according to Gerald Darmanin.
In a statement, the Education Ministry stated that 15% of instructors in high schools and roughly 24% of primary and intermediate school teachers took a sick day on Thursday.
Several hundred strikers wielding flares and yelling, "Macron, go away," marched on the Paris Gare de Lyon train station rails to stop trains from moving. They were carrying flares.
Maxime Monin, 46, expressed concern that his and other public transportation workers' holidays this year might be less enjoyable. He emphasized that such workers are not paid on strike days. But the price was worthwhile.
A bus depot in Pantin, in the northern suburbs of Paris, was blocked by several dozen union members during rush hour, preventing 200 vehicles from leaving.
A 48-year-old bus driver involved in the protest, Nadia Belhoum, condemned Macron's choice to push through the higher retirement age.
She declared, "The president of the Republic is not a monarch, and he should listen to his people.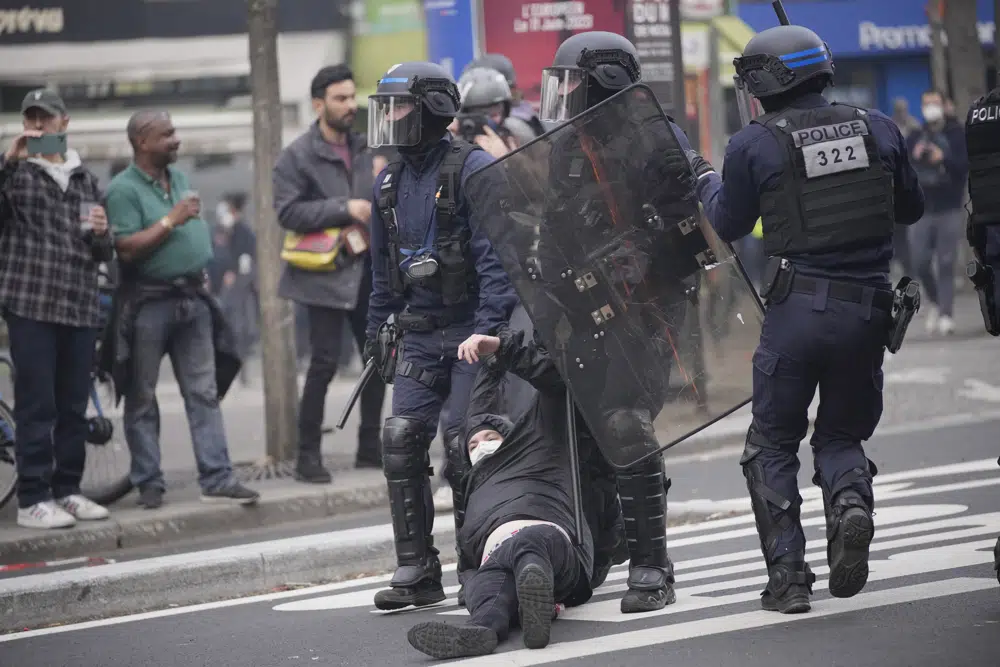 SOURCE – (AP)
Nigerian Politician Found Guilty In UK Organ Harvesting Plot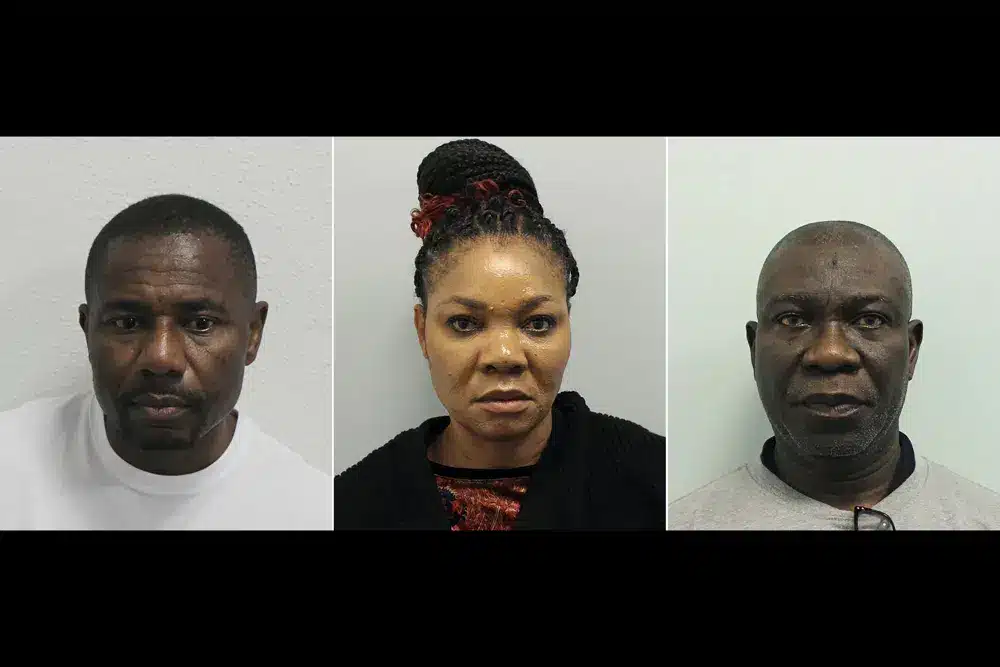 LONDON — In a scheme to take a street vendor to the U.K. as part of the harvesting of organs, a senior Nigerian politician and his wife were found guilty on Thursday.
Ike Ekweremadu, a lawyer and the vice president of the Nigerian Senate, and his wife Beatrice were charged with organizing a 21-year-old man's flight to the United Kingdom to use him as a kidney donor.
According to the prosecution, the lawmaker and his wife recruited the man from a Lagos street market and set up the victim's kidney donation for their 25-year-old daughter Sonia during an 80,000-pound (almost $100,000) transplant procedure at a London hospital.
According to the prosecution, the victim thought he was being taken to London in February 2022 for employment and that he would be paid thousands of pounds as part of the arrangement.
Although giving a kidney is legal in the UK, it is against the law to give someone money or another material benefit in exchange.
The conviction is the first under the U.K.'s modern slavery statutes of suspects in an organ harvesting conspiracy.

Ike Ekweremadu, a lawyer and the vice president of the Nigerian Senate, and his wife Beatrice were
To pull off the scam, the victim falsely claimed to be Sonia's Nigerian cousin on his U.K. visa application, and the Ekweremadus pretended to be Sonia's family to medical professionals.
However, a physician at the Royal Free Hospital determined the intended procedure couldn't proceed after growing uneasy about the conditions. Prosecutors claim that the Ekweremadus then looked for additional possible contributors in Turkey.
The victim told British authorities that he had been smuggled from Nigeria and that someone was attempting to transplant his kidney, which is how the case was discovered.
Joanne Jakymec, the chief crown prosecutor, called the case "horrific."
The victim had little awareness of what was happening, the victim's statement read. "The convicted defendants showed utter disregard for the victim's welfare nigerian, health, and well-being and used their considerable influence to a high degree of control throughout," it stated.
At London's Central Criminal Court on Thursday, Dr. Obinna Obeta, identified by the prosecution as a medical "middleman" in the scheme, was also found guilty. The jury found Sonia Ekweremadu, who has significant kidney disease, not guilty.
The accused were instructed to stay in detention, and their sentence was set for May 5.
SOURCE – (AP)