Ukraine Corruption Scandal Claims Top Officials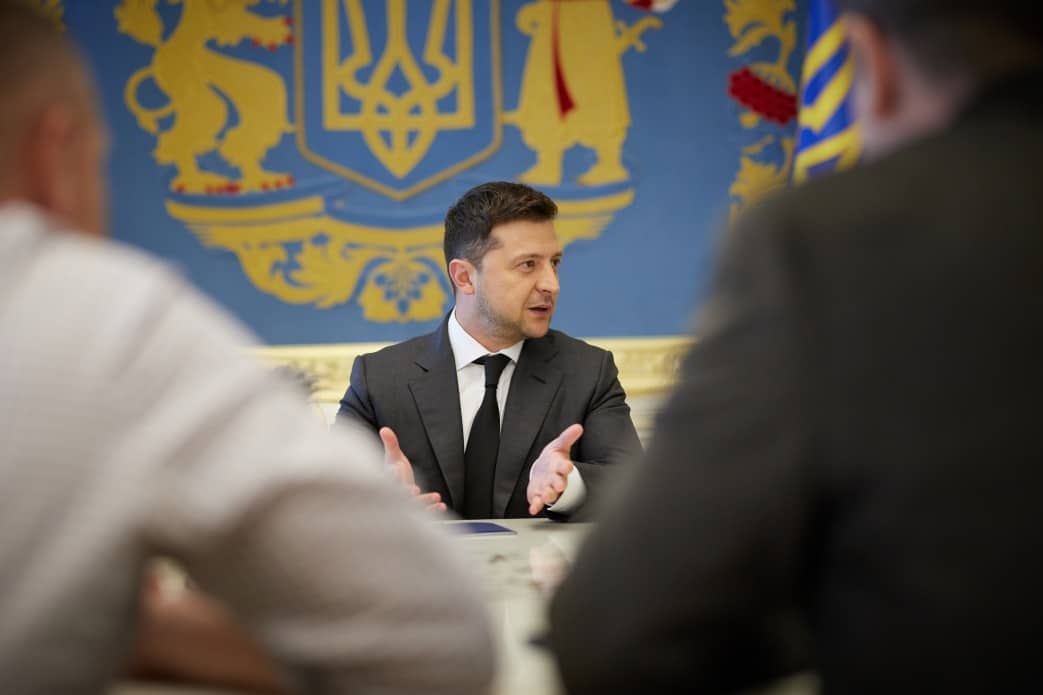 Several senior Ukrainian officials, including front-line governors, were fired Tuesday because of a corruption scandal plaguing President Volodymyr Zelenskyy's government as it deals with Russia's nearly 11-month invasion.
Ukraine's biggest government reshuffle since the war began came as US officials said Washington was ready to approve supplying Kyiv with M1 Abrams tanks, with international opposition to sending tanks to the battlefront against the Russians eroding.
In a country long gripped by graft, Zelenskyy was elected in 2019 on an anti-establishment and anti-corruption platform, and the new allegations come as Western allies channel billions of dollars to help Kyiv fight Moscow.
Given Ukraine's rampant corruption, officials in several countries, including the United States, have demanded greater accountability for the aid. While Zelenskyy and his aides portray the resignations and firings as evidence of their efforts to crack down, the wartime scandal may factor into Moscow's political attacks on Kyiv's leadership.
Serhii Bochkarev, a 28-year-old translator, welcomed the changes on the capital's streets.
"Corruption during the war is completely unacceptable because people are dying to fight Russians and defend the motherland," he said.
The upheaval even reached Zelenskyy's office. Its deputy head, Kyrylo Tymoshenko, known for his frequent battlefield updates, resigned as the president promised to address graft allegations, including some involving military spending, that had embarrassed authorities and could stymie Ukraine's efforts to join the European Union and NATO.
Tymoshenko requested that he be relieved of his responsibilities. He didn't explain.
Ukraine Deputy Defense Minister Resigns
According to local media, Deputy Defense Minister Viacheslav Shapovalov resigned in connection with a food procurement scandal for Ukraine's armed forces. Oleksiy Symonenko, Deputy Prosecutor General, also resigned.
The country's cabinet secretary announced the departure of four deputy ministers and five governors of front-line provinces on the Telegram messaging app.
Authorities made no criminal charges public. There was no obvious explanation.
The departures trimmed government ranks that had already been thinned by the deaths in a helicopter crash last week of the interior minister, who oversaw Ukraine's police and emergency services, and others in the ministry's leadership.
Tymoshenko was appointed president in 2019 after working on Zelenskyy's media strategy during his campaign. He was being investigated for his personal use of luxury cars and was one of the officials linked in September to the embezzlement of more than $7 million in humanitarian aid earmarked for the southern Zaporizhzhia region. He has denied the charges.
The Deputy Infrastructure Minister Fired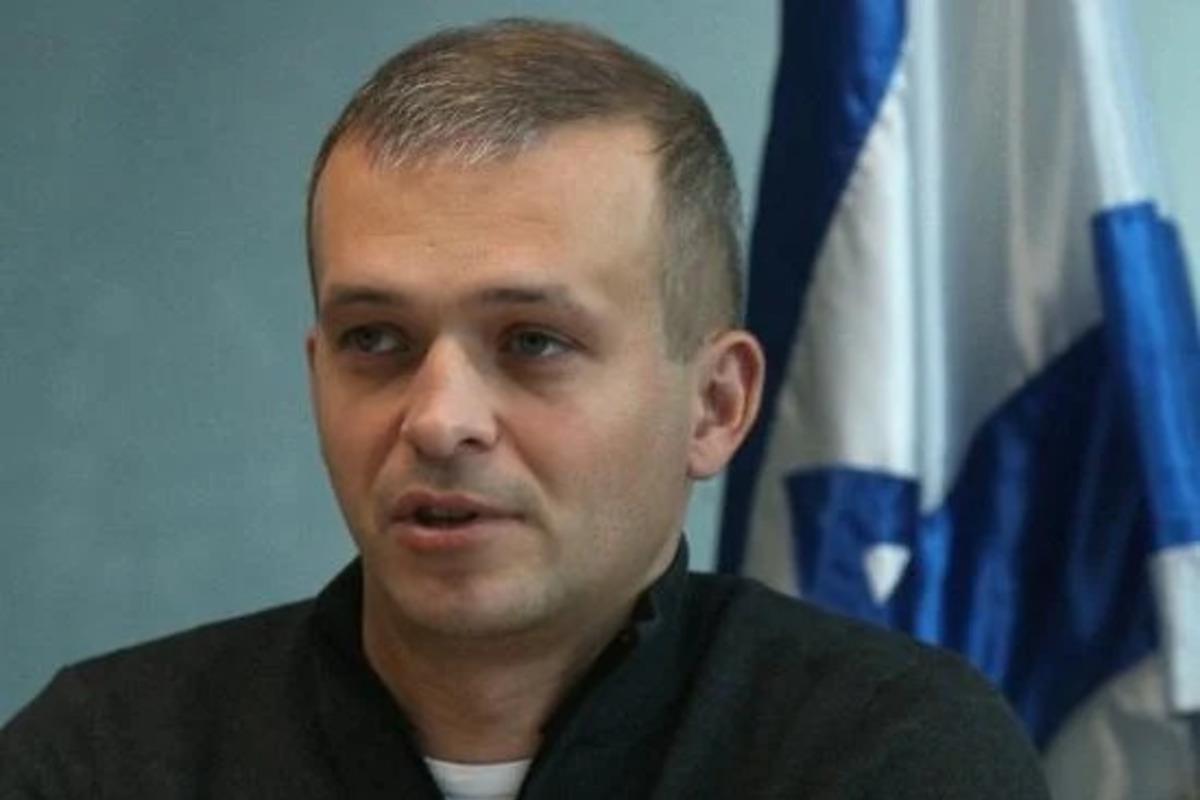 Vasyl Lozynsky, a deputy infrastructure minister, was fired on Sunday for allegedly participating in a network embezzling budget funds.
According to Infrastructure Minister Oleksandr Kubrakov, he was detained by Ukraine's anti-corruption agency while receiving a $400,000 bribe for assisting in the repair of facilities damaged by Russian missile strikes. He was placed under house arrest, ordered to surrender his passport, required to wear a monitoring device, and instructed not to communicate with witnesses.
"Any internal problems that hinder the state are being cleaned up and will be cleaned up," Zelenskyy said in a video address Tuesday. It is just, it is necessary for our defense, and it aids our reconciliation with European institutions."
According to analysts, his message was that corruption would not be tolerated.
"It's very difficult to save the country when there's a lot of corruption," said Andrii Borovyk, executive director of Transparency International Ukraine, a nonprofit organization that fights corruption.
According to Ukrainian political analyst Volodymyr Fesenko, the reshuffle was "intended to remind officials across the entire (power) vertical that the authorities intend to continue fighting corruption in Ukraine, especially during the war, when everything in the country is in short supply."
According to Fesenko, the head of the independent think tank Penta Center in Kyiv, Ukrainian authorities and Western officials cannot "turn a blind eye to the latest scandals." According to him, the corruption involved army supplies, so the shake-up was "intended to calm Western partners and demonstrate to Brussels and Washington that their aid is being used effectively."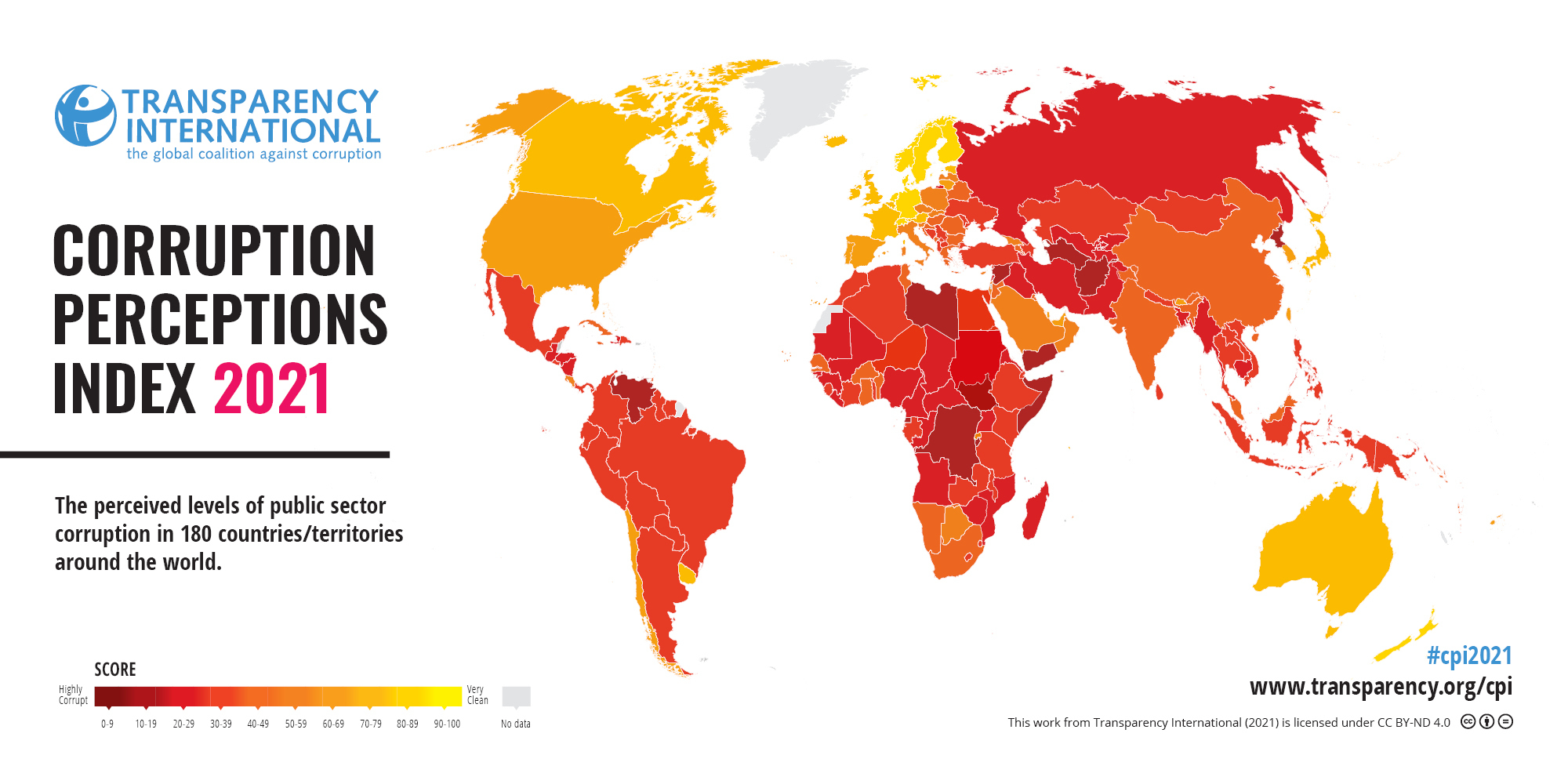 Corruption in Ukraine
Transparency International ranked Ukraine 122 out of 180 countries in its 2021 report on global corruption, with 180 being the most corrupt. Russia came in at 136th place.
Due to entrenched corruption, foreign investors and governments have long been wary of doing business with Ukraine. According to a U.S. State Department 2020 country report, allegations of corruption at high levels of government, in courts, and business have persisted under Zelenskyy, despite a proliferation of anti-corruption panels and measures.
A major corruption scandal could jeopardize the tens of billions of dollars the United States and its allies are pouring into Ukraine to keep fighters armed, civil servants paid, and the lights on. It may jeopardize the United States' bipartisan popular and political support for Ukraine.
"We applaud President Zelenskyy's prompt action in this case, as well as the effective action of Ukraine's anti-corruption institutions, civil society, and media in ensuring effective monitoring and accountability of public procurement and holding those in positions of public trust accountable," the White House National Security Council said in a statement.
Last June, the EU agreed to put Ukraine on the path to EU membership. Countries must meet economic and political criteria, including adherence to the rule of law and other democratic principles, to join.
Ukraine has also applied for membership in NATO, but the military alliance is unlikely to extend an invitation due to the country's contested borders, defense establishment shortcomings, and, in part, corruption issues.
Meanwhile, in a surprising turn of events, US officials said the Biden administration plans to send M1 Abrams tanks to Ukraine. The decision could be announced as soon as Wednesday, though the tanks could take months or years to arrive.
German-made Leopard 2 tanks to Ukraine
According to one official, the US announcement will be coordinated with Germany's announcement that it will approve Poland's request to transfer German-made Leopard 2 tanks to Ukraine. Because the decision has not yet been made public, the officials spoke on the condition of anonymity.
German officials refused to comment on the reported agreement. Without citing a source, the Newsweek Der Spiegel reported on Tuesday that Germany would provide Ukraine with at least one company of Leopard 2 tanks from its own army's stock.
In his video address on Tuesday, Zelenskyy expressed concern that the number of tanks to be sent would be insufficient. "It's not about five, ten, or fifteen tanks. "There is a greater need," he stated.
German Chancellor Olaf Scholz is scheduled to address lawmakers on Wednesday, many of whom have urged the government to join allies in providing the tanks.
Polish Prime Minister Mateusz Morawiecki said Tuesday that the Poles and other Western allies he did not name are already training Ukrainian soldiers on the Leopards in Poland.
Also on Tuesday, Finnish Foreign Minister Pekka Haavisto suggested that if Turkey blocks their joint bid to join NATO, Finland may consider joining without neighboring Sweden. Although he later retracted his remarks, he was the first senior official in either Nordic country to express reservations about joining NATO at a time when the alliance attempted to present a united front in response to Russia's invasion.
Following Moscow's invasion, Sweden and Finland rushed to join NATO, abandoning their long-standing nonalignment policy. Their membership in NATO requires the approval of all NATO members, including Turkey, which has vetoed the expansion, claiming that Sweden must crack down on exiled Kurdish militants and their sympathizers. Several top Ukrainian officials have been implicated in a corruption scandal.
Source: AP
Joe Burrow Starts For Bengals Vs. Rams After Being Questionable With Calf Injury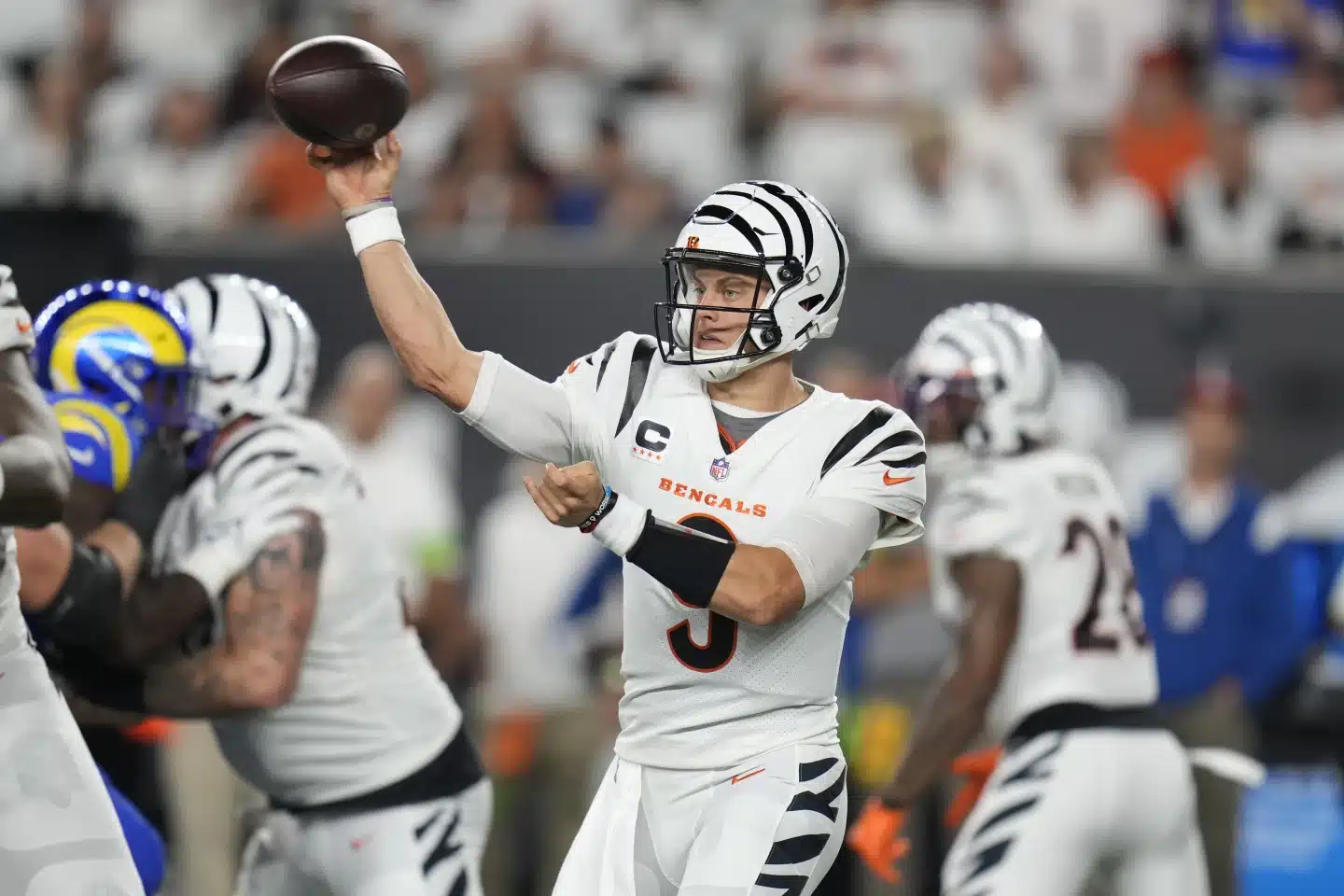 CINCINNATI — Joe Burrow started for the Cincinnati Bengals against the Los Angeles Rams on Monday night.
The Bengals' starting quarterback has been coping with a calf injury, but he was a full participant in warmups and played in the first offensive series.
Burrow's participation was still being determined shortly before the game. The injury occurred early in training camp and was aggravated late in last week's Bengals loss to Baltimore.

Burrow returned to limited practice on Thursday, and the team listed him as questionable on Saturday.
Irv Smith Jr., Trenton Irwin, Chris Evans, Jay Tufele, Jackson Carman, Trey Hill, and DJ Ivey were inactive for the Bengals.
For the Rams, Zach Evans, Kevin Dotson, Warren McClendon, and Earnest Brown IV were inactive.
The Rams activated running back Royce Freeman and wide receiver Austin Trammell.
In a victory over Tampa Bay, Jalen Hurts threw a touchdown pass, rushed for another, and led an unblemished Philadelphia drive that lasted more than nine minutes.
Hurts has gone 20-1 in his last 21 regular-season contests. He tossed a 34-yard TD pass to Olamide Zaccheaus that helped Philly establish a 13-3 halftime lead, and his 1-yard scoring run gave the Eagles a 17-point advantage early in the second half.

On Monday night, Joe Burrow started for the Cincinnati Bengals against the Los Angeles Rams.
The Eagles, one of three unbeaten teams in the NFL, led 25-3 when the Bucs scored on a 1-yard touchdown pass from Baker Mayfield to Mike Evans. With 9:22 remaining, a 2-point conversion cut Philadelphia's lead to 14 but Hurts and the Eagles never gave Tampa Bay the ball back.
The Buccaneers (2-1) suffered their first loss with Mayfield at quarterback, and Tampa Bay's typically dependable defense allowed 201 rushing yards.
D'Andre Swift gained 130 yards on 16 carries for Philadelphia, which is 3-0 for the first time in consecutive seasons since 1992-93. Hurts completed 23 of 37 passes for 277 yards while throwing two interceptions.
Mayfield completed 15 passes out of 25 attempts for 146 yards, one touchdown, and one interception. Five receptions by Evans gave him 700 for his career.
SOURCE – (AP)
India, At UN, Is Mum About Dispute With Canada Over Sikh Separatist Leader's Killing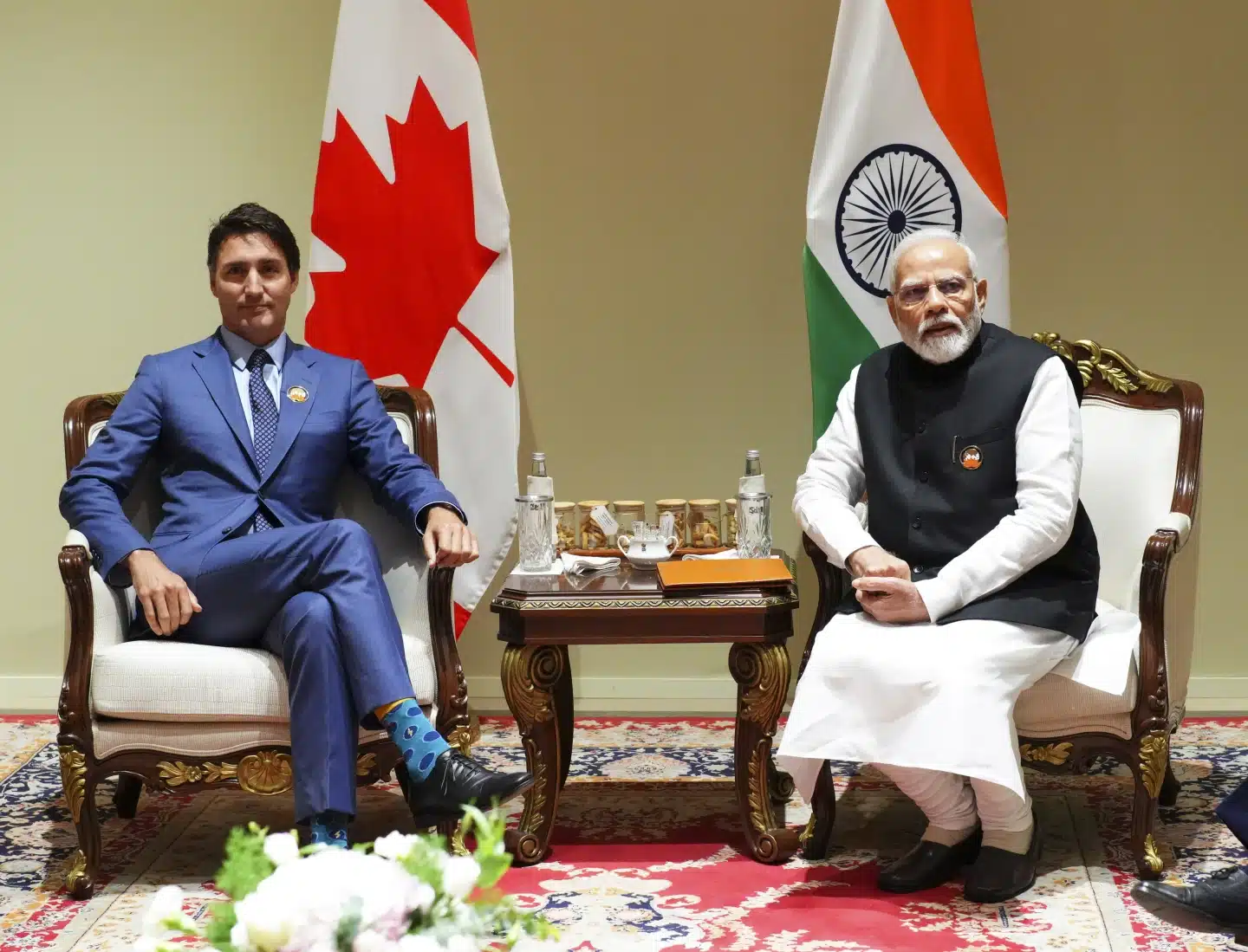 UNITED NATIONS — As he addressed world leaders at the United Nations General Assembly on Tuesday, India's top diplomat avoided addressing his country's dispute with Canada over the assassination of a Sikh separatist leader. However, he indirectly criticized how other nations respond to "terrorism."
Foreign Minister Subrahmanyam Jaishankar devoted most of his speech to praising India's rising global stature and aspirations for leadership, highlighting its recent tenure as chair of the Group of 20 industrialized nations and presiding over a substantial summit meeting last month.
However, he also stated that the international community must not "allow political expediency to determine responses to terrorism, extremism, and violence."
India has frequently attacked Pakistan at the United Nations over what New Delhi perceives as Pakistan's sponsorship of terrorism. This time, however, the remark could be interpreted as an attack on Canada, whose representative is scheduled to speak at the United Nations later on Tuesday.
As a result of Canadian Prime Minister Justin Trudeau's statement last week that India may have been involved in the June murder of a Canadian citizen in a Vancouver suburb, relations between the two countries have reached their lowest point in years.
Hardeep Singh Nijjar, 45, was murdered by masked assailants, but Canada has not yet provided any public evidence of Indian involvement in the murder. India had designated him as a terrorist because he led the remnants of a once-powerful movement to establish an independent Sikh homeland, Khalistan.

India's top diplomat avoided addressing his country's dispute with Canada over the assassination of a Sikh separatist leader.
The Indian Ministry of Foreign Affairs dismissed the allegation as "absurd" and accused Canada of harboring "terrorists and extremists." It also asserted that the allegations were politically motivated, indicating that Trudeau sought domestic support from the Sikh diaspora.
"Such unsubstantiated allegations seek to divert attention away from Khalistani terrorists and extremists, who have found refuge in Canada and continue to threaten India's sovereignty and territorial integrity," the ministry said in a statement released last week.
However, they have long accused Canada of allowing Sikh separatists, including Nijjar, unfettered reign.
Even though the active insurgency ended decades ago, the Modi administration has warned that Sikh separatists are attempting a comeback. New Delhi has urged nations such as Canada, where Sikhs account for more than 2% of the population, to do more to prevent a separatist revival.
After the G20 summit, Canada's allegation obscured India's diplomatic moment. Jaishankar sought to refocus attention on his country's ambitions in the international arena, noting that India is the world's most populous nation and a growing economic superpower.
"When we aspire to be a leading power, it is not for self-promotion, but to assume more responsibility and make more contributions," he explained. "The goals we have set for ourselves will distinguish us from those who rose before us."
SOURCE – (AP)
Messina Denaro: Notorious Italian Mafia Boss Dies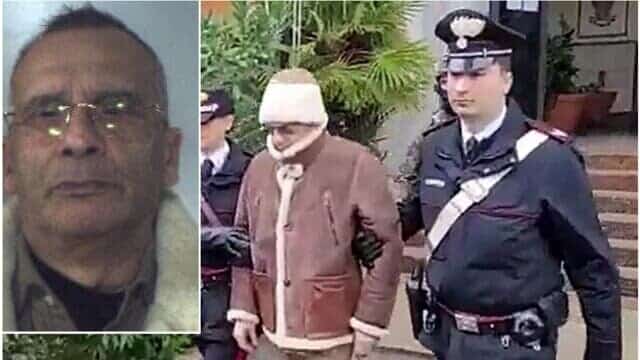 Matteo Messina Denaro, one of Italy's most wanted persons until his capture earlier this year, has passed away.
The 61-year-old man was believed to be a leader of the infamous Cosa Nostra Mafia for 30 years before his capture in January.
At his arrest, he was being treated for cancer and transferred from prison to a hospital last month.
Denaro was believed to be guilty of multiple murders.
In 2002, he was tried and sentenced to life in absentia for offenses, including his role in the 1992 murders of anti-Mafia prosecutors Giovanni Falcone and Paolo Borsellino. He once boasted that he could "fill a cemetery" with his victims.
In addition, he supervised racketeering, illegal waste disposal, money laundering, and drug trafficking on behalf of the Cosa Nostra organized crime syndicate.
Even though he had been on the run since 1993, it was believed that Messina Denaro was still issuing orders to his subordinates from various covert locations.
According to local media, he lapsed into an irreversible coma on Friday at a hospital in L'Aquila, central Italy, after requesting no aggressive medical treatment.

Matteo Messina Denaro, one of Italy's most wanted persons until his capture earlier this year, has passed away.
In recent months, he had undergone surgery for cancer-related concerns but reportedly had not recovered from the most recent operation.
L'Aquila Mayor Pierluigi Biondi confirmed Denaro's demise by writing on X (previously Twitter) that it was "the epilogue of an existence lived without remorse or regret, a painful chapter of recent history that we cannot erase."
In addition to his crimes, Denaro was believed to be Cosa Nostra's final "secret keeper." Numerous informants and prosecutors believe he possessed all the information and names of those involved in several of the Mafia's most notorious crimes.
More than one hundred members of the armed forces participated in his January detention, which occurred at a private clinic in Palermo, the capital of Sicily, where he was receiving chemotherapy.

Matteo Messina Denaro, one of Italy's most wanted persons until his capture earlier this year, has passed away.
He had been a symbol of the state's impotence to reach the highest levels of organized crime syndicates for many years.
Italian investigators frequently came near to apprehending Denaro by observing his closest associates. This led to the 2013 detention of his sister, Patrizia, and a number of his associates.
Police also seized valuable businesses associated with him, isolating him further.
Police had to rely on digital composites to reconstruct his appearance in the decades following his escape from justice. His voice recording was not published until 2021.
A Formula 1 fan from Liverpool was detained at gunpoint in a restaurant in the Netherlands in September 2021 after being misidentified as Denaro.
SOURCE – (BBC)