Wagner Group Leader Killed in Plane Crash Near Moscow
Yevgeny Prigozhin, the mercenary Wagner Group leader who led a brief armed insurrection against the Russian military earlier this year, was thought dead Wednesday after a plane crash north of Moscow that killed all ten people on board.
According to Russia's civil aviation bureau, which cited the airline, Prigozhin was on board. The crash immediately raised eyebrows because the fate of the founder of the Wagner private military organisation has been the subject of great curiosity since he led the mutiny.
President Vladimir Putin called the uprising "treason" and a "stab in the back" at the time, vowing to avenge it. However, the allegations against Prigozhin were quickly dismissed. The Wagner commander, whose troops were among Russia's best fighting forces in Ukraine, was permitted to evacuate to Belarus while apparently appearing in Russia on occasion.
The incident also comes after Russian media reported that a prominent general associated with Prigozhin had been fired as commander of the air force.
According to sources reported by Russia's state news agency Tass, a jet carrying three crew members and seven passengers on its way from Moscow to St. Petersburg crashed around 300 kilometres (185 miles) north of the city.
Rosaviatsia, Russia's civilian aviation organisation, swiftly reported that he was on the manifest and later confirmed that, according to the airline, he was on board.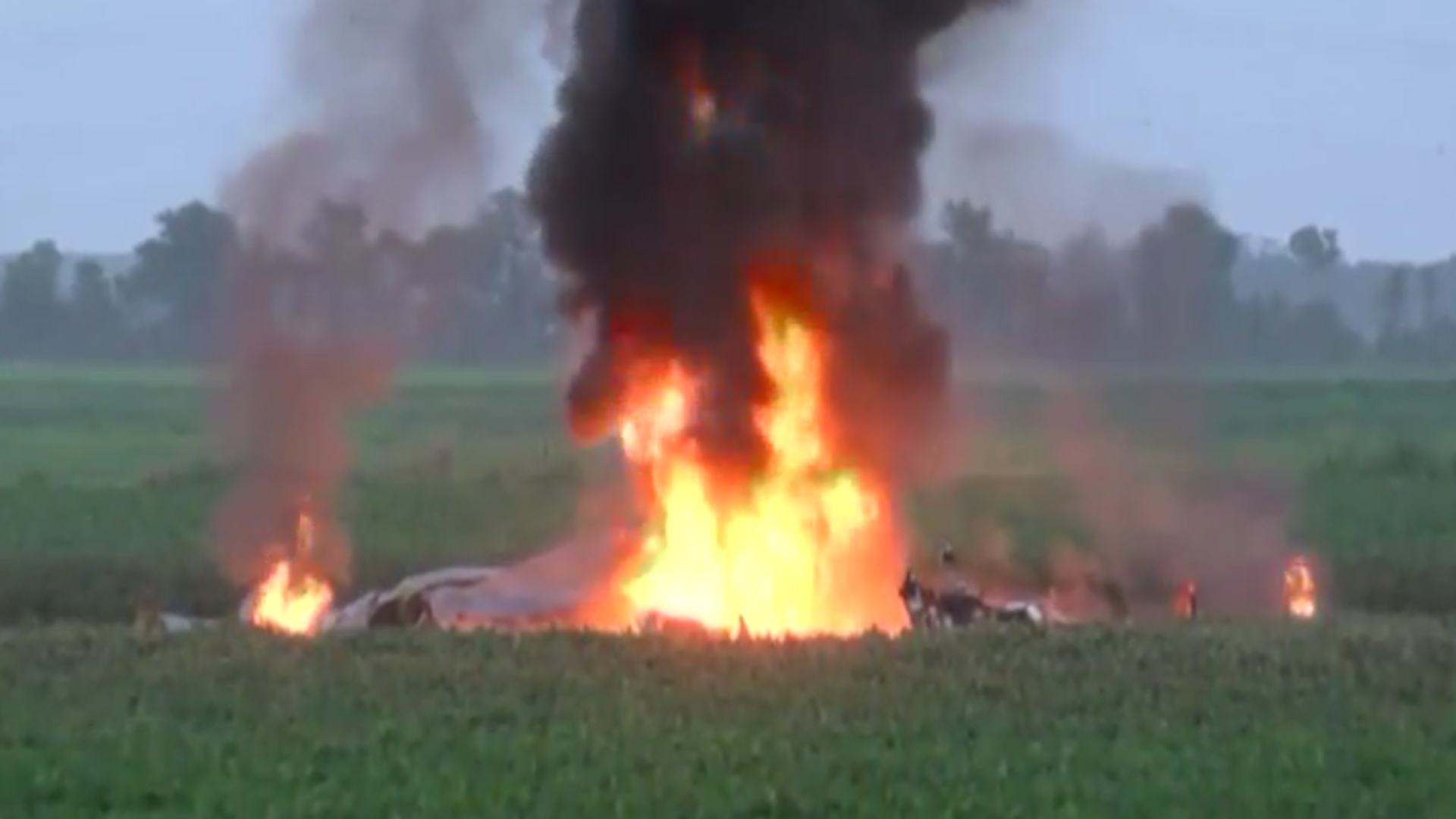 Earlier, Vladimir Rogov, a Russia-appointed official in Ukraine's partially seized Zaporizhzhia area, said he spoke with Wagner commanders, who confirmed the presence of Prigozhin and Dmitry Utkin, whose call sign Wagner became the company's moniker.
"I don't know for sure what happened, but I'm not surprised," stated US President Joe Biden.
Keir Giles, a Russia expert at the international affairs think tank Chatham House, had cautioned about Prigozhin's death reports. According to him, "multiple individuals have changed their names to Yevgeniy Prigozhin, as part of his efforts to obfuscate his travels."
According to flight tracking data examined by The Associated Press, Prigozhin's previous private jet took off from Moscow on Wednesday evening and its transponder signal vanished minutes later.
The transmission abruptly terminated while the plane was at altitude and speed. A partial tail number matching a plane previously flown by Prigozhin could be detected in a photograph uploaded by a pro-Wagner social media account showing burning debris.
Grey Zone, a pro-Wagner Telegram channel, released videos of a plane falling like a stone from a massive cloud of smoke, twisting violently as it dropped. Such freefalls can occur when an aircraft experiences catastrophic damage, and a frame-by-frame AP examination of two films revealed evidence of a mid-flight explosion. According to the pictures, the plane was missing a wing.
A business plane flying from Moscow to St. Petersburg crashed on Wednesday, killing all ten people on board, according to Russian emergency officials. Officials said mercenary chief Yevgeny Prigozhin was on the passenger list, but it wasn't immediately apparent if he was on board. (Aug. 23)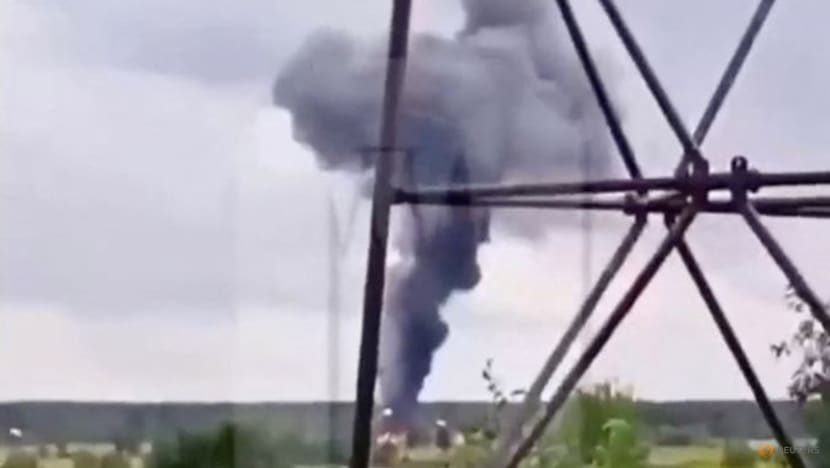 Russia's Investigative Committee launched an investigation into the disaster on suspicion of breaking air safety regulations, as is customary when such inquiries are launched. According to Interfax, quoting emergency officials, all ten bodies have been recovered at the crash scene, and the search has been called off.
Even if confirmed, Prigozhin's death is unlikely to have any impact on Russia's conflict in Ukraine, where his men have fought some of the bloodiest fights in the last 18 months.
After seizing Bakhmut, a city in the eastern Donetsk region, in late May, his soldiers withdrew from the front lines. Bakhmut had been the site of some of the fiercest engagements of the war, with Russian soldiers trying for months to take it.
Following the revolt, Russian officials stated that his men could only return to Ukraine as part of the regular army.
Prigozhin produced his first recruitment video since the mutiny this week, stating Wagner is conducting reconnaissance and search operations and "making Russia even greater on all continents, and Africa even more free."
This week, Russian media reported, citing unidentified sources, that Gen. Sergei Surovikin had been fired as chief of Russia's air force. Surovikin, who oversaw Russia's campaign in Ukraine at one point, hasn't been seen in public since the mutiny, when he produced a video message asking Prigozhin's soldiers to withdraw.
As the news of the accident spread, Putin spoke at a commemoration of the Battle of Kursk, praising the heroes of Russia's war in Ukraine.
According to Tatiana Stanovaya, a senior scholar at the Carnegie Russia Eurasia Centre, "no matter what caused the plane crash, everyone will see it as an act of vengeance and retribution" by the Kremlin, and "the Kremlin wouldn't really stand in the way of that."
"From Putin's point of view, as well as the security forces and the military — Prigozhin's death must be a lesson to any potential followers," Stanovaya wrote on Telegram. After the mutiny, Prigozhin "ceased to be the authorities' partner and could not, under any circumstances, regain that status," she claims.
"He was also not forgiven," Stanovaya stated. "Prigozhin was required for some time after the mutiny to painlessly complete Wagner's deconstruction in Russia." Overall, "Prigozhin was definitely a walking source of threats for the authorities, the embodiment of Putin's political humiliation," according to the article.
Stanovaya does not anticipate significant public outrage in the aftermath of Prigozhin's death. Those who backed him will be "more scared than inspired to protest," she says, while others will consider it as a "deserved outcome."
People Also Reading:
India, At UN, Is Mum About Dispute With Canada Over Sikh Separatist Leader's Killing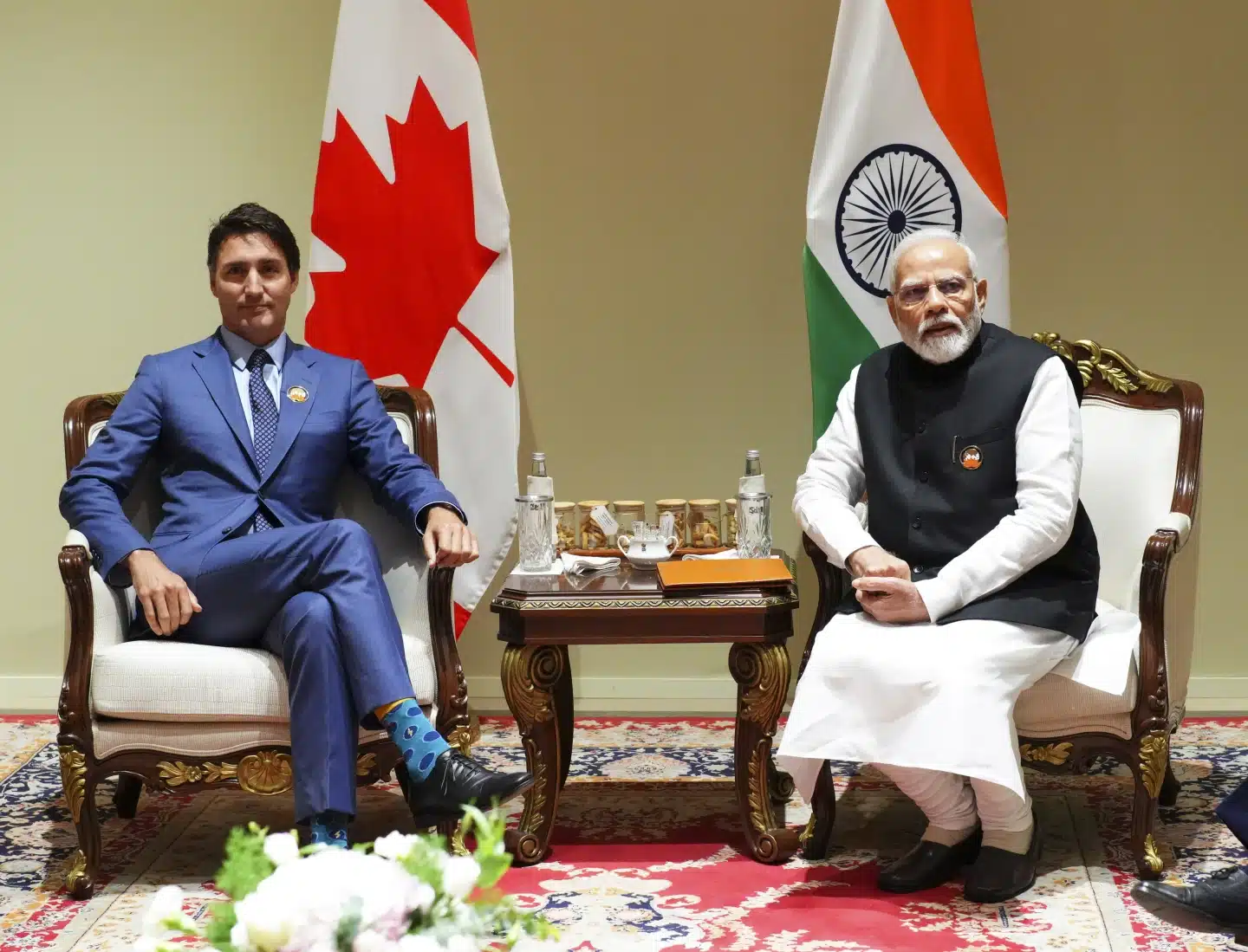 UNITED NATIONS — As he addressed world leaders at the United Nations General Assembly on Tuesday, India's top diplomat avoided addressing his country's dispute with Canada over the assassination of a Sikh separatist leader. However, he indirectly criticized how other nations respond to "terrorism."
Foreign Minister Subrahmanyam Jaishankar devoted most of his speech to praising India's rising global stature and aspirations for leadership, highlighting its recent tenure as chair of the Group of 20 industrialized nations and presiding over a substantial summit meeting last month.
However, he also stated that the international community must not "allow political expediency to determine responses to terrorism, extremism, and violence."
India has frequently attacked Pakistan at the United Nations over what New Delhi perceives as Pakistan's sponsorship of terrorism. This time, however, the remark could be interpreted as an attack on Canada, whose representative is scheduled to speak at the United Nations later on Tuesday.
As a result of Canadian Prime Minister Justin Trudeau's statement last week that India may have been involved in the June murder of a Canadian citizen in a Vancouver suburb, relations between the two countries have reached their lowest point in years.
Hardeep Singh Nijjar, 45, was murdered by masked assailants, but Canada has not yet provided any public evidence of Indian involvement in the murder. India had designated him as a terrorist because he led the remnants of a once-powerful movement to establish an independent Sikh homeland, Khalistan.

India's top diplomat avoided addressing his country's dispute with Canada over the assassination of a Sikh separatist leader.
The Indian Ministry of Foreign Affairs dismissed the allegation as "absurd" and accused Canada of harboring "terrorists and extremists." It also asserted that the allegations were politically motivated, indicating that Trudeau sought domestic support from the Sikh diaspora.
"Such unsubstantiated allegations seek to divert attention away from Khalistani terrorists and extremists, who have found refuge in Canada and continue to threaten India's sovereignty and territorial integrity," the ministry said in a statement released last week.
However, they have long accused Canada of allowing Sikh separatists, including Nijjar, unfettered reign.
Even though the active insurgency ended decades ago, the Modi administration has warned that Sikh separatists are attempting a comeback. New Delhi has urged nations such as Canada, where Sikhs account for more than 2% of the population, to do more to prevent a separatist revival.
After the G20 summit, Canada's allegation obscured India's diplomatic moment. Jaishankar sought to refocus attention on his country's ambitions in the international arena, noting that India is the world's most populous nation and a growing economic superpower.
"When we aspire to be a leading power, it is not for self-promotion, but to assume more responsibility and make more contributions," he explained. "The goals we have set for ourselves will distinguish us from those who rose before us."
SOURCE – (AP)
Spain Charges Pop Singer Shakira With Tax Evasion For A Second Time And Demands More Than $7 Million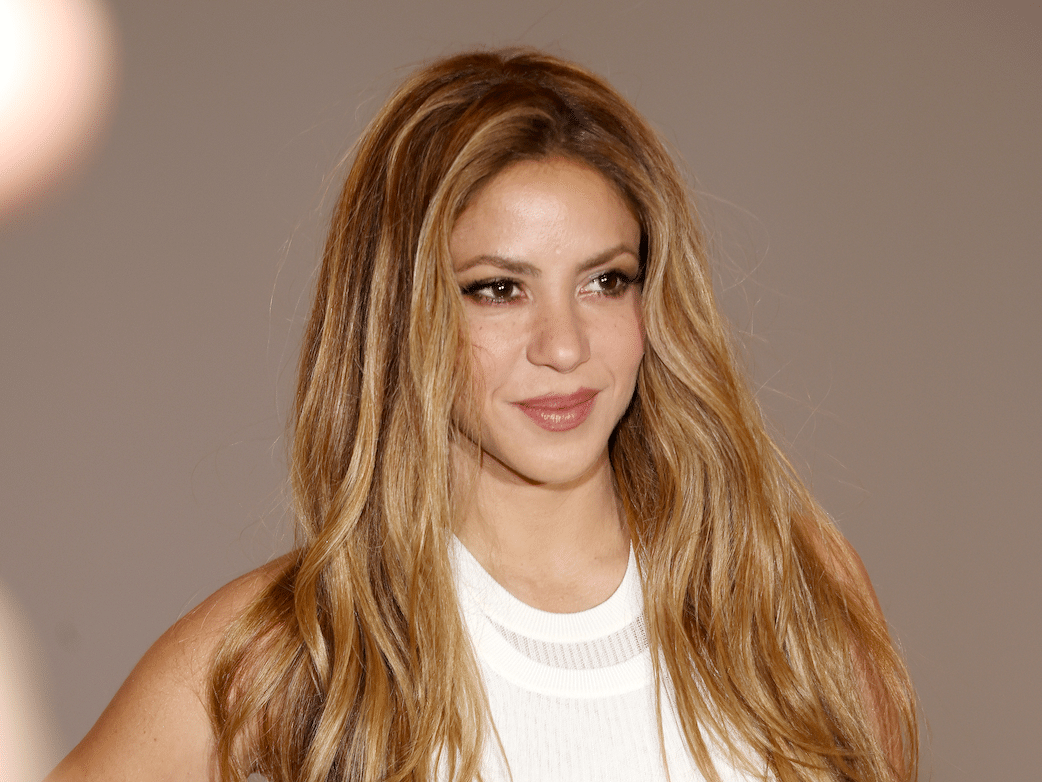 BARCELONA, SPAIN — Spanish prosecutors have charged Colombian pop sensation Shakira with failing to pay 6.7 million euros ($7.1 million) in tax on her 2018 earnings, authorities announced Tuesday. This is Spain's most recent fiscal accusation against the Colombian singer.
Prosecutors in Barcelona alleged in a statement that Shakira used an offshore company based in a tax refuge to avoid paying the tax.
According to the statement, she has been notified of the allegations in Miami, where she resides.
Shakira is already scheduled to be tried in Barcelona on November 20 for a separate case involving her residence between 2012 and 2014. Prosecutors allege she neglected to pay 14.5 million euros in taxes in this instance.
Prosecutors in Barcelona have asserted that the Grammy winner spent more than fifty percent of the 2012-2014 period in Spain and thus should have paid taxes in the country, even though her official residence was in the Bahamas.

Spanish prosecutors have charged Colombian pop sensation Shakira with failing to pay 6.7 million euros ($7.1 million) in tax on her 2018 earnings.
Last July, Spanish tax officials launched a new investigation against Shakira. Prosecutors have decided to file charges after reviewing the evidence compiled over the past two months. No trial date has been set.
Llorente y Cuenca, the public relations firm previously managing Shakira's affairs, had no immediate comment.
Last July, it was stated that the artist had "always complied with the law and followed the advice of her financial advisors."
Since she began dating the now-retired football player Gerard Pique, Shakira, whose full name is Shakira Isabel Mebarak Ripoll, has been linked to Spain. The couple, who have two children, resided in Barcelona until the end of their 11-year relationship last year.
In the past decade, Spain's tax authorities have cracked down on football superstars such as Lionel Messi and Cristiano Ronaldo for not paying their entire tax obligations. These athletes were found guilty of tax evasion but were spared prison time due to a provision that enables judges to forego sentences of less than two years for first-time offenders.
SOURCE – (AP)
Toymaker Lego Will Stick To Its Quest To Find Sustainable Materials Despite Failed Recycle Attempt In 2023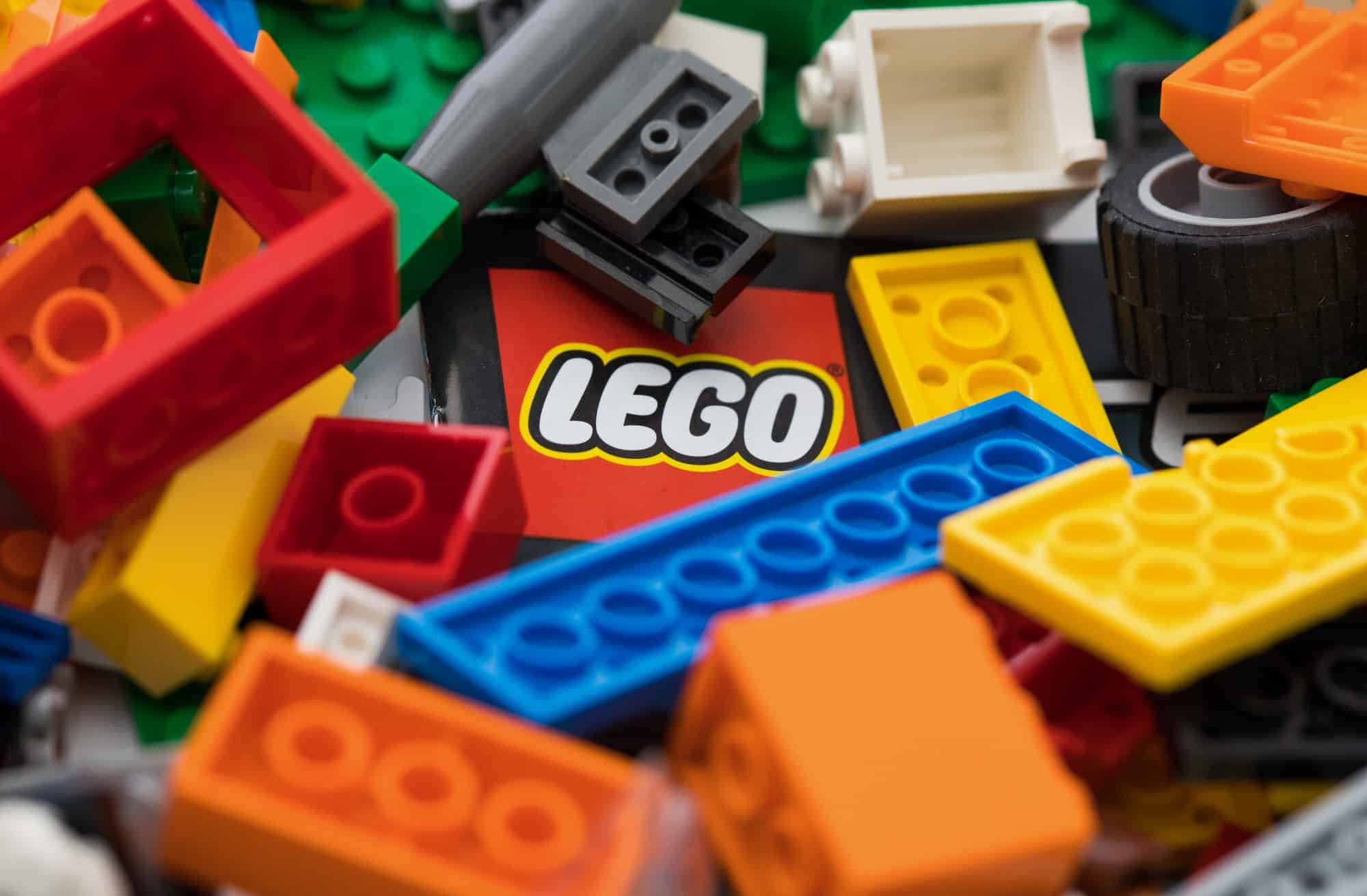 COPENHAGEN, Denmark – Lego stated on Monday that it remains committed to its quest to find sustainable materials to reduce carbon emissions despite the failure of an experiment to use recycled bottles. Lego is the world's largest toy manufacturer.
After more than two years of testing, Lego "decided not to proceed" with producing its trademark colorful bricks from recycled polyethylene terephthalate (PET) plastic bottles because "the material did not reduce carbon emissions."
Nonetheless, the toymaker remains "fully committed to making Lego bricks from sustainable materials by 2032," according to the company's website.
Two years ago, the private company that manufactures bricks from oil-derived plastic began researching a potential transition to recycled plastic bottles made of PET plastic, which does not degrade in quality when recycled.
The company stated that it had invested "more than $1.2 billion in sustainability initiatives" to transition to more sustainable materials and reduce carbon emissions by 37% by 2032.
The company reported that it was "currently testing and developing Lego bricks made from a range of alternative sustainable materials, including other recycled plastics and plastics made from alternative sources such as e-methanol."

Nonetheless, the toymaker remains "fully committed to making Lego bricks from sustainable materials by 2032," according to the company's website.
E-methanol, also known as green methanol, is composed of residual carbon dioxide and hydrogen and is produced by splitting water molecules using renewable energy.
The company said it would continue to use bio-polypropylene, the sustainable and biological variant of polyethylene — a plastic used in everything from consumer and food packaging to tires — for elements in Lego sets such as leaves, trees and other accessories.
Long-term, "we believe that this will encourage increased production of more sustainable raw materials, such as recycled oils, and help support our transition to sustainable materials," the report stated.
The company was founded by Ole Kirk Kristiansen in 1932. The name comprises the Danish words leg and godt, meaning "play well." The brand name was created without knowledge of the Latin Lego, meaning "I assemble."
SOURCE- (AP)