Wall Street Layoffs Thousand's as Biden's Economy Tanks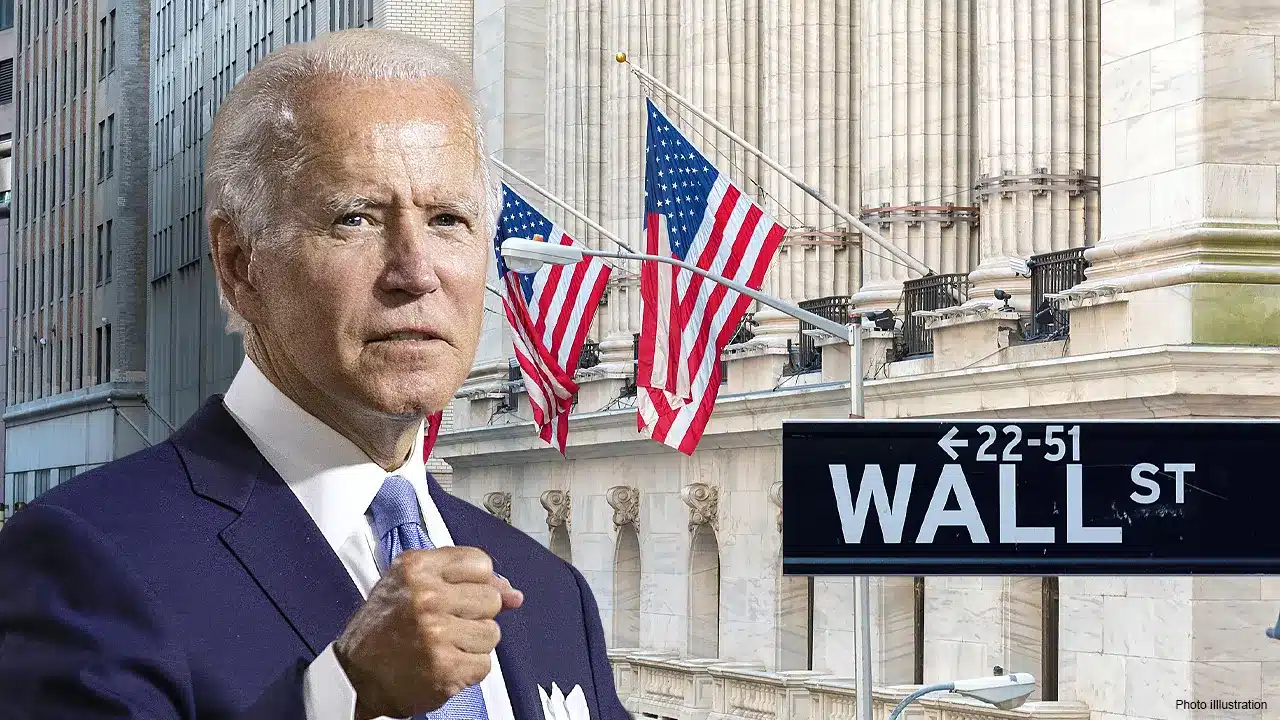 President Joe Biden is facing criticism for his leadership as the economy deteriorates and Wall Street's Goldman Sachs Group announces layoffs of thousands of employees to navigate a difficult economic environment.
The layoffs are the latest indication that layoffs are spreading across Wall Street as dealmaking slows. Investment banking revenues had fallen this year due to a slowdown in mergers and stock offerings, a sharp contrast to the blockbuster 2021 when bankers received large pay raises.
Goldman Sachs had 49,100 employees at the end of the third quarter after hiring heavily during the pandemic. According to the source, its headcount will remain above pre-pandemic levels. According to a filing, the workforce stood at 38,300 at the end of 2019.
The number of employees affected by the layoffs is still being discussed, and the details are expected to be finalized early next year, according to the source.
According to a separate source familiar with the situation, the bank is considering a significant reduction in the annual bonus pool this year. According to Reuters, this compares to increases of 40% to 50% for top-performing investment bankers in 2021, citing people with direct knowledge of the situation.
"GS needs to demonstrate that its costs are as volatile as its revenues, especially after a year in which it provided special rewards to top managers during the boom times," wrote Mike Mayo, a Wells Fargo banking analyst.
"Goldman Sachs must now demonstrate that it can do the same when business is not as good and that they live up to the old Wall Street adage that they 'eat what they kill,'" he wrote in a note.
In afternoon trading, JPMorgan & Chase Co (JPM.N) fell 1.3%, while shares of Morgan Stanley (MS.N) fell 0.6% and 1.3%, respectively.
This year, Goldman's stock has dropped nearly 10%. They have, however, outperformed the S&P 500 bank index (.SPXBK), which is down 24% year to date.
According to a source, the latest plan would result in the layoff of hundreds of employees from Goldman's consumer business.
In October, the bank signaled that it was scaling back its plans for Marcus, its loss-making consumer unit. Goldman also intends to discontinue the origination of unsecured consumer loans, a source familiar with the matter told Reuters earlier this week, indicating yet another exit from the industry.
With Marcus, Chief Executive Officer David Solomon took over in 2018 and attempted to diversify the company's operations. In October, it was merged with the wealth business as part of a management reshuffle that included trading and investment banking units.
Trading and investment banking accounted for nearly 65% of Goldman's revenue at the end of the third quarter, compared to 59% in the third quarter of 2018, when Solomon took over as CEO.
According to people familiar with the situation, Semafor reported on Friday that Goldman would lay off up to 4,000 employees as the bank struggles to meet profit targets.
Goldman cut about 500 employees in September after pausing the annual practice for two years due to the pandemic, according to a source familiar with the matter at the time.
In July, the investment bank warned it might slow hiring and cut costs.
Global banks, including Morgan Stanley (MS.N) and Citigroup Inc (C.N), have reduced their workforces in recent months as a dealmaking boom on Wall Street has cooled due to high-interest rates, tensions between the US and China, the Russia-Ukraine war, and soaring inflation.

Wall Street Loses Ground as Fed Raises Rates to Fight Biden Inflation
Wall Street lost more ground on Friday as concerns mounted that the Federal Reserve and other central banks are willing to instigate a recession to combat Biden inflation.
The S&P 500 fell 1.1% for the third time in a row. The Dow Jones Industrial Average fell 0.8%, while the Nasdaq Composite fell 1%. The major indices fell for the second week in a row.
The pullback was substantial. More than 80% of the stocks in the S&P 500 index fell. Stocks in technology and health care were among the market's heavyweights. Microsoft fell 1.7%, while Pfizer fell 4.1%.
The Fed raised its forecast for how high-interest rates will eventually go this week, snuffing out some investors' hopes for rate cuts next year. In Europe, the central bank came across as even more aggressive in the eyes of many investors.
"Inflation remains the monster in the room," said Liz Young, SoFi's head of investment strategy.
Inflation has slowed from the highest levels in decades, but it remains excruciatingly high. As a result, the Fed has maintained its aggressive price-cutting strategy by raising interest rates to slow economic growth. The strategy increasingly risks slamming on the brakes too hard and sending an already slowing economy into a recession.
"It's still unclear whether we're in a mild, medium, or deep recession," Young said.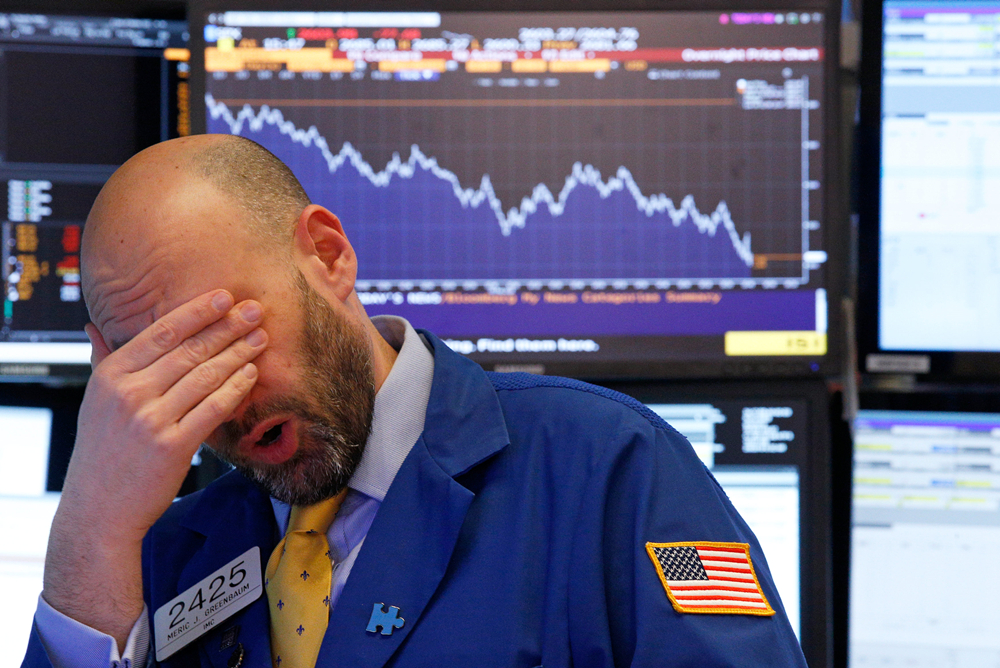 Wall Street S&P 500 Down
S&P Global released a mixed report on Friday, emphasizing the recession risk. This month's business activity slowed more than expected due to rising inflation. It also stated that the drop was the sharpest since May 2020, but inflationary pressures have been easing.
"In short, the survey data suggest that Fed rate hikes are having the desired effect on inflation," Chris Williamson, a chief business economist at S&P Global Market Intelligence, said.
The S&P 500 dropped 43.39 points to 3,852.36. This year, it is down about 19%. The Dow finished the day down 281.76 points at 32,920.46. The Nasdaq index fell 105.11 points to 10,705.41.
Small-company stocks suffered less severe losses than the broader market. The Russell 2000 index dropped 11.19 points, or 0.6%, to 1,763.42.
Bond yields were volatile. The 10-year Treasury yield, which influences mortgage rates, increased to 3.49% from 3.45% late Thursday. The two-year Treasury yield, which closely tracks Fed expectations, fell to 4.21% from 4.24% late Thursday.
The Fed ended its final meeting on Wednesday by raising its short-term interest rate by half a percentage point, the seventh increase this year. Wall Street had hoped the Fed would signal a slowing of rate hikes in the run-up to 2023, but the Fed did the opposite.
The federal funds rate is at its highest in 15 years, ranging from 4.25% to 4.5%. Fed policymakers predict that the central bank's rate will be in the 5% to 5.25% range by the end of 2023. Rate cuts are not expected before 2024, according to their forecast.
Several companies outperformed the market on Friday, reporting strong financial results and forecasts. Adobe rose 3% after exceeding Wall Street's fiscal fourth-quarter earnings forecast. United States Steel rose 5.8% after providing investors with a positive earnings forecast.
Source: Reuters, AP, PBS
Spotify CFO Is One Of Thousands To Leave The Company — After He Moves To Sell $9 Million In Shares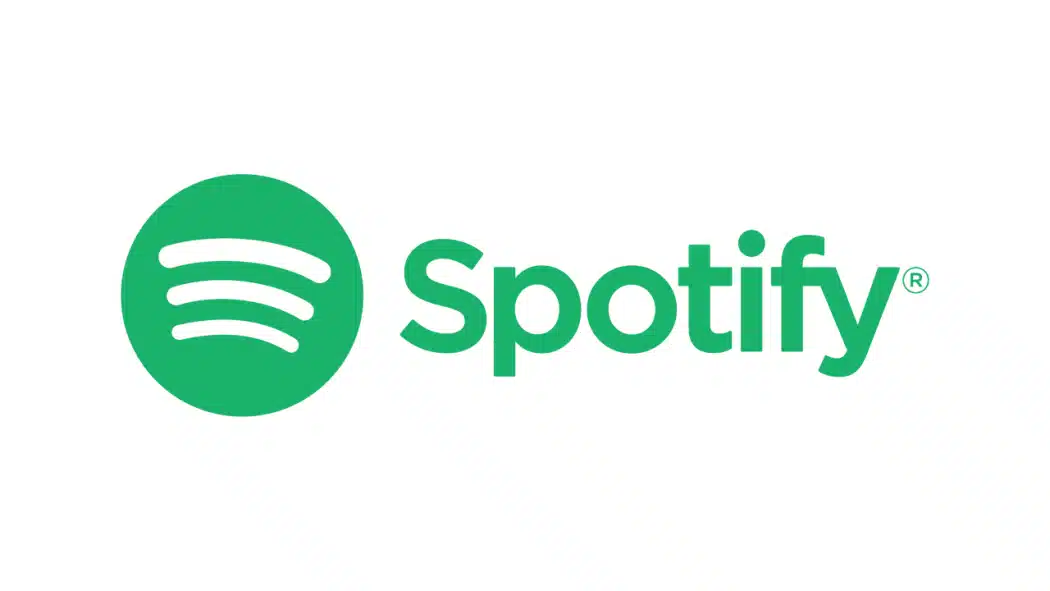 NEW YORK – According to Spotify, its chief financial officer will retire next year, just days after the music streaming giant announced its third round of layoffs for 2023.
CEO Daniel Ek said in a statement announcing CFO Paul Vogel's departure that the two had "come to the conclusion that Spotify is entering a new phase and needs a CFO with a different mix of experiences."
Spotify said this week that it would be laying off 17% of its global personnel to cut expenses and become profitable. A representative acknowledged that approximately 1,500 individuals will lose their employment.
Their stock increased by nearly 8% after the layoffs were revealed on Monday. According to securities records, Vogel sold more than $9.3 million in shares on Tuesday.

Spotify CFO Is One Of Thousands To Leave The Company — After He Moves To Sell $9 Million In Shares
According to The Guardian, two additional top executives received over $1.6 million in stock options.
Vogel is leaving Spotify on March 31st. According to a blog post, Ben Kung, presently vice president of finance planning and analysis, will "take on expanded responsibilities" in the interim while Spotify seeks a replacement externally.
Stockholm-based For the nine months ending September, The company reported a net loss of 462 million euros (about $500 million). The corporation declared in January that it was laying off 6% of its workforce. In June, it eliminated another 2% of its workforce, or around 200 people, primarily in its podcast section.

Spotify CFO Is One Of Thousands To Leave The Company — After He Moves To Sell $9 Million In Shares
The company is a popular music streaming service that offers a vast library of songs, podcasts, and playlists for users to access on-demand. With a user-friendly interface, Spotify allows subscribers to create personalized playlists, discover new music based on their listening habits, and explore a wide range of genres.
The platform is available on various devices and offers both free and premium subscription options, allowing users to enjoy ad-supported or ad-free listening experiences.
SOURCE – (AP)
McDonalds Burger Empire Set For Unprecedented Growth Over The Next 4 Years With 10,000 New Stores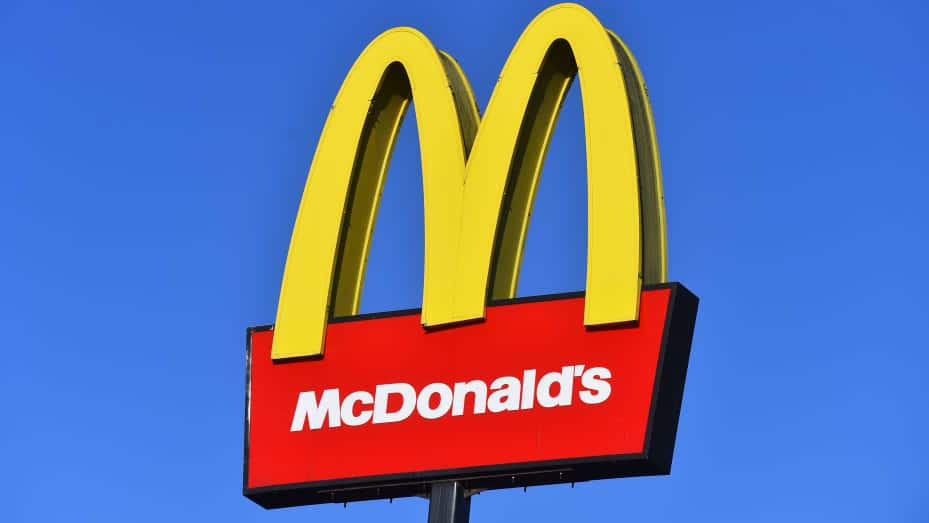 McDonald's aims to open roughly 10,000 outlets over the next four years, an unprecedented expansion rate even for the world's largest burger business.
In an investor report on Wednesday, the Chicago burger behemoth expects to have 50,000 outlets open globally by the end of 2027. McDonalds had 40,275 locations at the beginning of this year.
It intends to open 900 new stores in the United States and 1,900 in some of its more important international markets, including Canada, Germany, the United Kingdom, and Australia. The company intends to have an additional 7,000 outlets in other international markets, with more than half of those in China.
Manu Steijaert, McDonald's chief customer officer, stated that it took the corporation 33 years to open its first 10,000 outlets and 18 years to develop from 30,000 to 40,000. However, the corporation feels its footprint needs to be improved to meet demand, particularly in faster-growing parts of the United States.

McDonald's Burger Empire Set For Unprecedented Growth Over The Next 4 Years With 10,000 New Stores
The company also stated that the increasing development of delivery demand necessitates bringing restaurant locations closer to clients to provide speedier delivery times. In 2017, McDonald's delivery generated $1 billion in global sales, which has since increased to more than $16 billion.
"No matter how the customer chooses to order, out ability to serve them relies on our locations," he stated.
McDonald's stock was unchanged on Wednesday.
The company also announced a relationship with Google Cloud on Wednesday, claiming that it will help expedite automated services and minimize complexity for its staff.

McDonald's Burger Empire Set For Unprecedented Growth Over The Next 4 Years With 10,000 New Stores
McDonald's same-store sales increased over 9% globally in the third quarter despite a modest drop in traffic in the United States.
The corporation is focused on basic menu items such as Quarter Pounders and fries, which account for 65% of systemwide sales, according to McDonalds.
Burgers with softer, freshly toasted buns, meltier cheese, and more Big Mac sauce will be available in the United States by the end of 2024 and in most other markets by the end of 2025. McDonald's claims that chicken sales are now on a level with beef and that the McCrispy sandwich will be available in nearly all worldwide markets by 2025.

McDonalds Burger Empire Set For Unprecedented Growth Over The Next 4 Years With 10,000 New Stores
McDonalds is a global fast food restaurant chain known for its hamburgers, cheeseburgers, and french fries. The company was founded in 1940 and has since grown to become one of the largest and most recognizable fast food brands in the world.
With a widespread presence in over 100 countries, McDonalds offers a diverse menu that includes items such as chicken sandwiches, salads, and breakfast options.
he company is also known for its iconic golden arches logo and its commitment to providing quick and convenient service to its customers.
SOURCE – (AP)
Woman Who Assaulted Chipotle Worker Sentenced To Fast Food Job For Two Months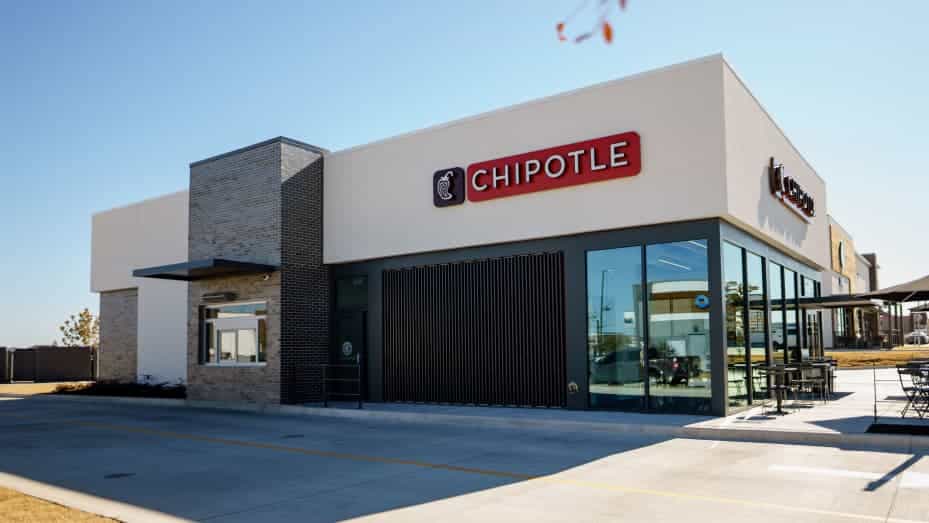 An Ohio woman who was convicted of assault after tossing a burrito bowl at a Chipotle employee was offered an unusual method to shorten her sentence.
Rosemary Hayne, 39, has been ordered by a judge to work in a fast-food restaurant for two months.
In a viral video, Hayne can be seen yelling at a Chipotle employee before throwing her meal in his face.
She was first sentenced to pay a fine and serve 180 days in jail, with 90 days suspended.
But then the judge had another thought.
"You didn't get your burrito bowl the way you like it, and this is how you respond?" Judge Timothy Gilligan in Parma, Ohio sentenced Hayne.

Woman Who Assaulted Chipotle Worker Sentenced To Fast Food Job For Two Months
"This isn't the 'Real Housewives of Parma.'" "This is not acceptable behavior," he declared, according to local Fox affiliate WJW.
Mr Gilligan told Hayne she could avoid 60 days in jail if she agreed to work at least 20 hours per week for two months at a fast-food business.
Hayne agreed.
On September 5, a bystander recorded the incident and posted it to Reddit, where it quickly went viral.
In court, Hayne apologized and attempted to explain why she screamed at the Chipotle employee, Emily Russell, 26.
"If I showed you how my food looked and how my food looked a week later from that same restaurant, it's disgusting looking," Hayne said in an interview with WJW.
"I bet you won't be happy with the food you'll get in jail," Mr Gilligan said.
Emily Russell said in court that the incident had traumatized her and that she had since quit her work at Chipotle.

Woman Who Assaulted Chipotle Worker Sentenced To Fast Food Job For Two Months
She told the Washington Post that she was intervening to defend a 17-year-old employee being shouted at by Hayne. She complained that the dish was too hot and burned her face.
"I was so embarrassed and in shock," she admitted to the publication. "I couldn't believe my customers had to witness that."
As of Tuesday morning, a GoFundMe effort for Ms Russell had raised $7,200 (£5,700).
Chipotle is a popular fast-casual restaurant chain known for its Mexican-inspired menu and customizable options.

Woman Who Assaulted Chipotle Worker Sentenced To Fast Food Job For Two Months
The restaurant offers a variety of burritos, bowls, tacos, and salads, allowing customers to choose from different proteins, toppings, and salsas.
Chipotle is also recognized for its commitment to using high-quality, sustainably sourced ingredients. With over 2,800 locations across the United States, Canada, and Europe, Chipotle has established a strong presence in the fast-food industry.
SOURCE – (BBC)