Canada Settles Residential Schools Lawsuit For $2.8 Billion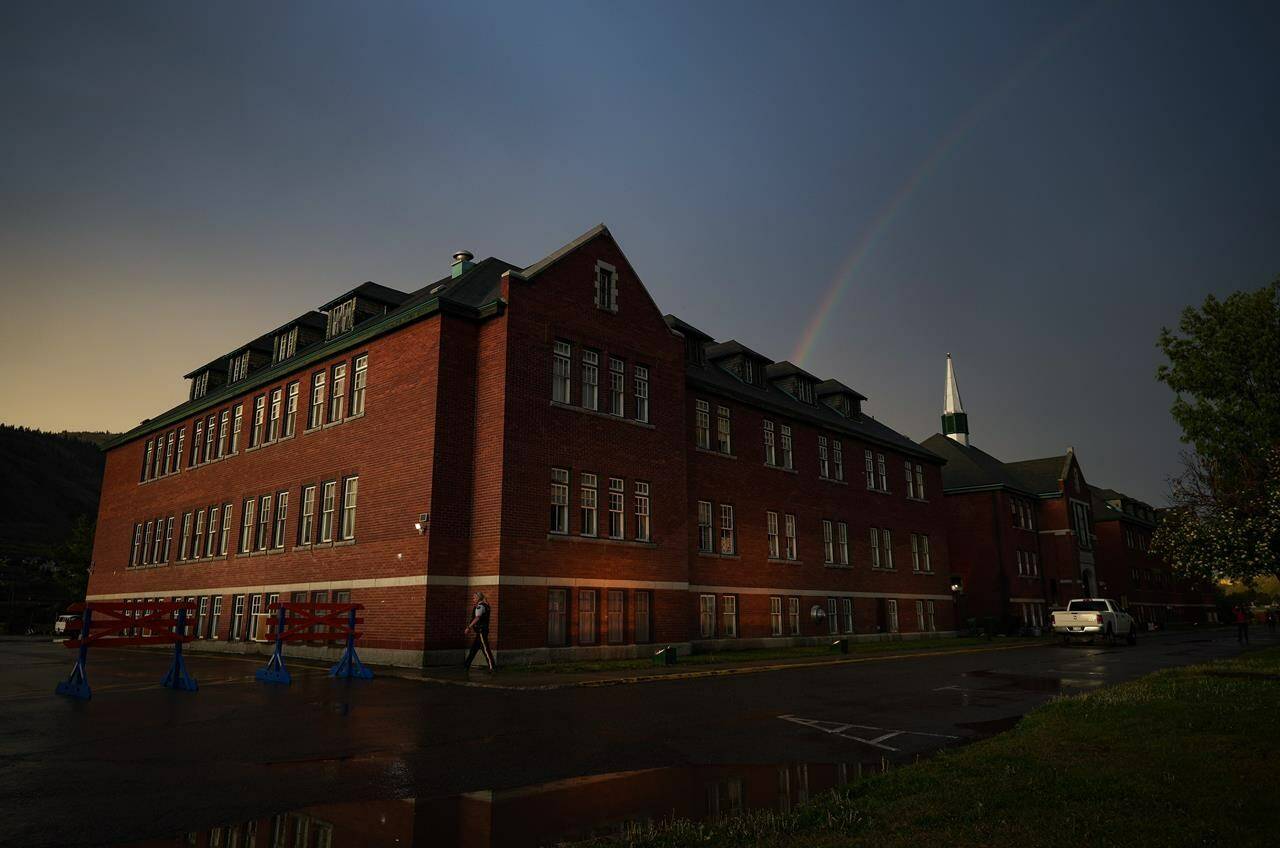 Canada has agreed to pay C$2.8 billion ($2.09 billion; £1.68 billion) to settle a class-action lawsuit over the loss of language and culture caused by its residential school system.
The government paid for boarding schools as part of a plan to get people to become more like everyone else and get rid of their own cultures and languages.
The funds will be transferred to a non-profit trust that is not affiliated with the government.
However, the settlement must be finalized and approved by a court.
In 2012, 325 First Nations filed a lawsuit against the government for mistreating native Canadians at government boarding schools. They wanted to be compensated for this.

Children Taken From Families In Canada
About 150,000 First Nations, Métis, and Inuit children were taken from their families and put in these schools from the 1800s to the 1970s. Many people were then subjected to physical, emotional, and sexual abuse.
Surviving people talked about how children died at the schools, where students were often housed in poorly built buildings, poorly heated and dirty.
Indigenous people have recently found evidence of hundreds of unmarked graves on the grounds of former residential schools. These findings have rekindled debate about the system.
Announcing the settlement at an event on Saturday, Marc Miller, Minister of Crown-Indigenous Relations, said it would not "erase or make up for the past" but "what it can do is address the collective harm caused by Canada's past".
Shane Gottfriedson, the former chief of the Tk'emlups Nation and the British Columbia regional chief for the Assembly of First Nations, said at the event that resolving Native Canadian human rights and land claims has "always been a fight with the government."

A New Start
"This is the beginning of a new era for our people in Canada," he said.
"No reconciliation without truth," a survivor says of abuse at a Canadian residential school.
The government says that the settlement will be put into a non-profit trust to help indigenous Canadians over the next 20 years with "healing, wellness, education, heritage, language, and commemoration activities."
Between 1874 and 1996, Canada had more than 130 residential schools.
The landmark Truth and Reconciliation Commission (TRC) report, released in 2015, concluded Canada's residential school system amounted to "cultural genocide".
At least 3,200 children died while enrolled in a residential school, though advocates believe the figure is much higher.
SOURCE – (BBC)
Norway Looks To Donate $7.3 Billion In Aid To Ukraine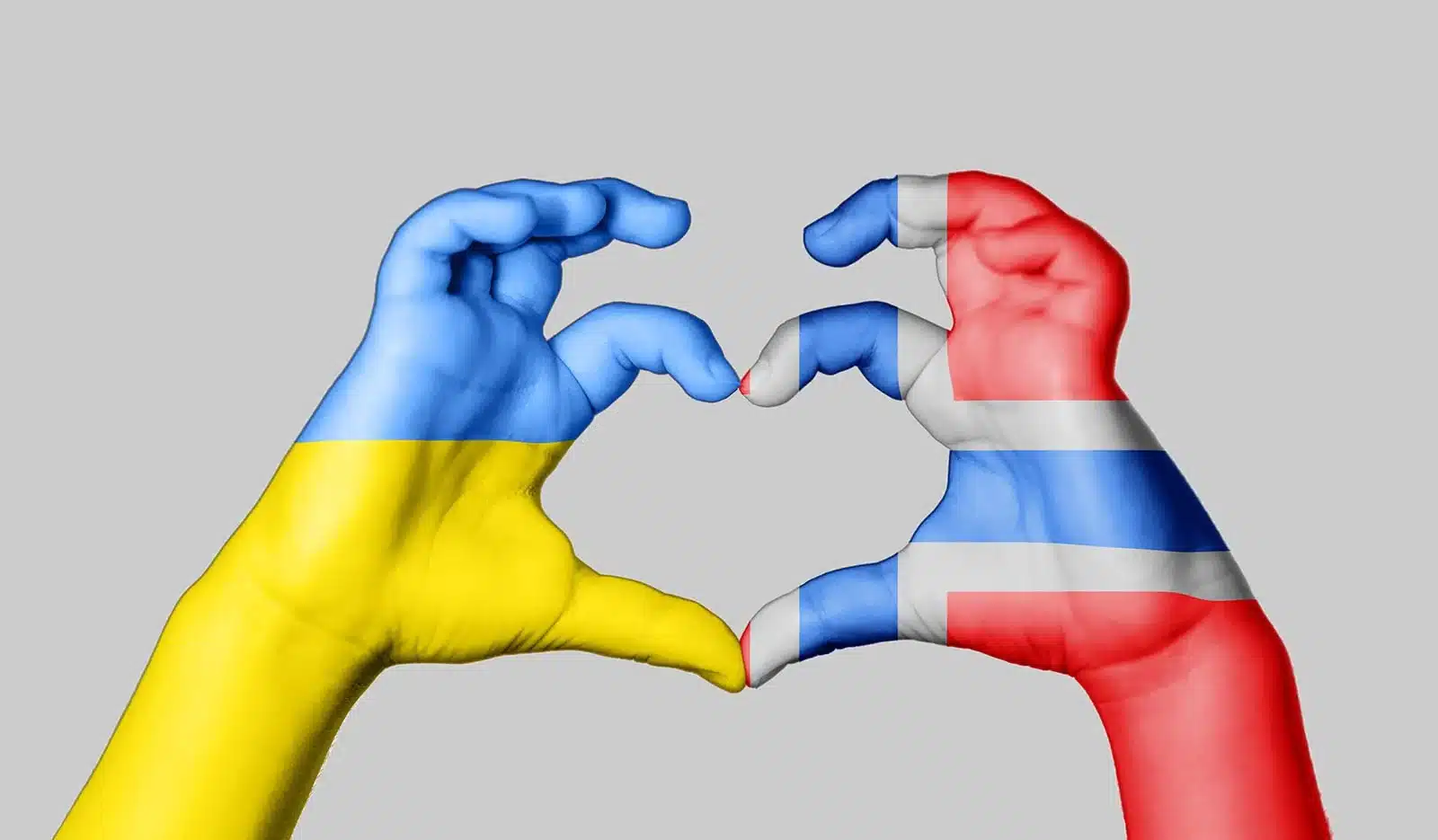 COPENHAGEN, Denmark – The Norwegian government announced Monday that it plans to donate 75 billion kroner ($7.3 billion) to Kyiv as part of a five-year aid package, making the Scandinavian country one of the world's largest donors to war-torn Ukraine.
Prime Minister Jonas Gahr Stre said the money would be divided evenly between military and humanitarian aid over five years, each year receiving 15 billion kroner ($1.5 billion). Parliament will vote on the proposed aid package.
Last week, the president of the European Commission, Ursula von der Leyen, said that the European Union has given Ukraine nearly 50 billion euros in economic, humanitarian, and military aid. The EU said earlier this month that on the 24th anniversary of the war, it would release its tenth set of sanctions against Russia. It will, among other things, target Russian military technology.

Norway Has Provided Ukraine With 10 Billion Kroner
Norway, which is not a member of the EU, provided Ukraine with more than 10 billion kroner ($1 billion) in civilian and military assistance last year.
"It will result in increased use of oil money," Gahr Stre said, adding that he hopes the aid package will be approved by a "large majority" of the Norwegian parliament. The proposal is expected to be approved by a parliamentary majority.
"Supporting Ukraine means supporting a people in conflict, but supporting our fundamental security," Gahr Stre said at a press conference.
"We are showing the Ukrainians that we will support them for a long time," he said, adding that it would allow "better planning so that the money is used where the needs are greatest."
Gahr Sre discussed a new Iron Curtain dividing east and west earlier Monday in Oslo.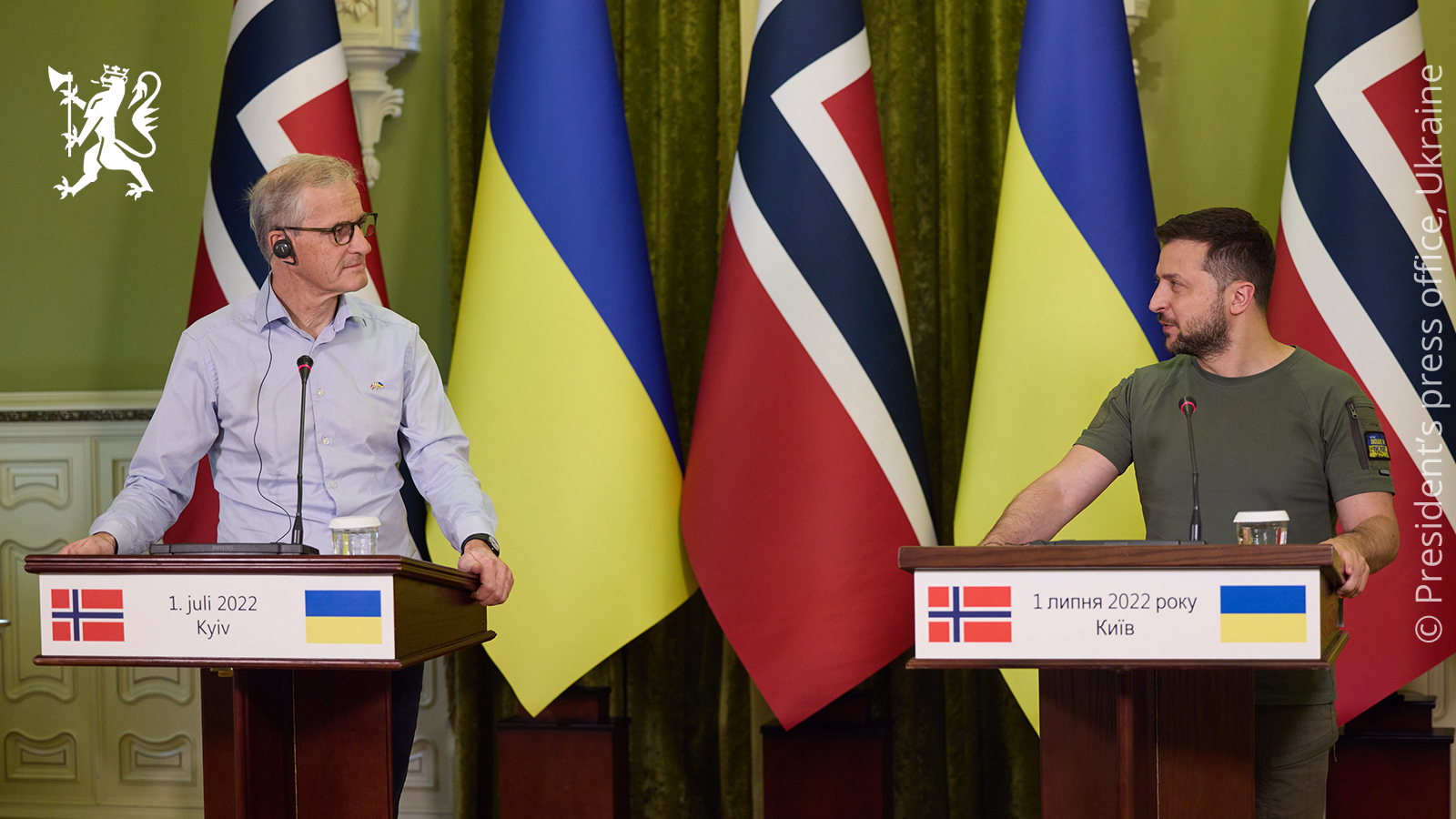 Norway Says Oil Money Should Be Used To Support Ukraine
"The implications for Europe are difficult to overstate. A Russia in self-imposed exile is bad news for all of us." He also stated, "Ukraine's needs are enormous."
The Norwegian government also proposed increasing aid to Ukraine-affected countries by 5 billion kroner ($490 million), with the money going toward humanitarian aid and food.
Last week, the Norwegian government said that oil money should be used to help Ukraine more.
Norway is one of the biggest fossil fuel exporters in Europe, and Ukraine's conflict has increased its gas sales. However, Norway has refuted accusations of profiting from the Ukraine conflict.
Following Russia's invasion of Ukraine nearly a year ago, European countries rushed to secure alternative energy sources, dramatically increasing demand — and price — for Norway's oil and gas.
SOURCE – (AP)
China Accuses US Of Indiscriminate Use Of Force Over Balloon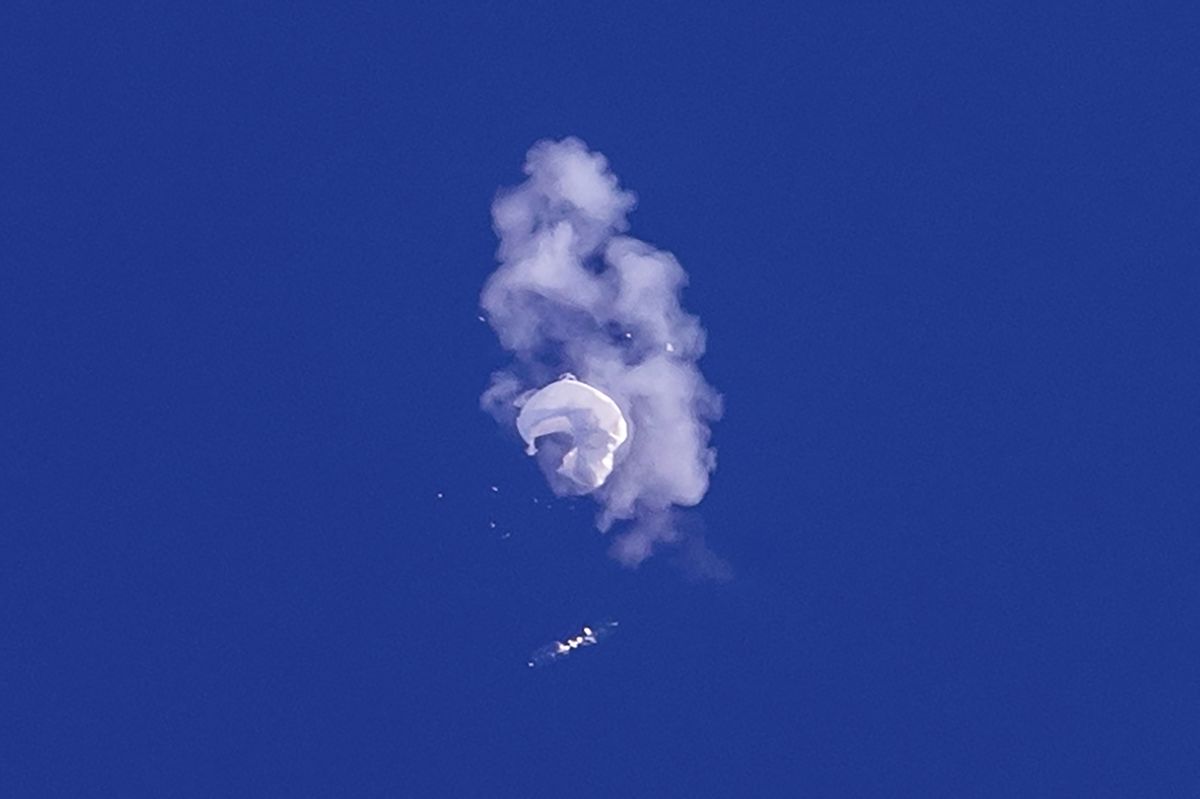 BEIJING, China — China said on Monday that the U.S. used indiscriminate force when it shot down a suspected Chinese spy balloon. It said that the incident "seriously affected and hurt both sides' efforts and progress in stabilizing Sino-US relations."
The balloon was shot down off the coast of Carolina after passing over sensitive military sites across North America. China maintained that the flyover was an accident involving a civilian plane.
On Sunday, Vice Foreign Minister Xie Feng said that he filed a formal complaint with the U.S. Embassy regarding the "U.S. military attack on a Chinese civilian unmanned airship."
"However, the U.S. turned a deaf ear and insisted on indiscriminate use of force against the civilian airship about to leave U.S. airspace, clearly overreacted, and seriously violated the spirit of international law and international practice," Xie said.
The presence of the balloon in the skies above the United States dealt a severe blow to already strained US-Chinese relations, which have been declining for years. It prompted Secretary of State Antony Blinken to cancel an important trip to Beijing aimed at defusing tensions.
Xie reiterated China's claim that the balloon was a Chinese civil unmanned airship that erroneously entered U.S. airspace, calling it an "accidental incident caused by force majeure."

U.S. Officials Shoot DownThe Balloon Over The Ocean
China will "resolutely safeguard Chinese companies' legitimate rights and interests, resolutely safeguard China's interests and dignity and reserve the right to make further necessary responses," he said.
According to U.S. officials, U.S. President Joe Biden issued the shootdown order after being advised that the best time for the operation would be over water. Military officials determined that bringing the balloon down over land from a height of 60,000 feet (18,000 meters) would endanger people on the ground.
"What the United States has done has seriously impacted and harmed both sides' efforts and progress in stabilizing Sino-US relations since the Bali meeting," Xie said, referring to a recent meeting in Indonesia between Biden and his Chinese counterpart, Xi Jinping, that many hoped would create positive momentum for improving ties that have fallen to their lowest level in years.
On Monday, Foreign Ministry spokesman Mao Ning provided no new information, reiterating China's insistence that the object was a civilian balloon intended for meteorological research, needed more ability to steer and entered U.S. airspace, accidentally diverging from its course. She also didn't say what other steps China planned to take in response to Washington's handling of the issue and the cancellation of Blinken's trip, which would have made him the highest-ranking U.S. official to visit since the COVID-19 pandemic began.
"We have stated that this is a completely isolated and accidental incident caused by force majeure, but the U.S. deliberately hyped up the incident and even used force to attack," Mao said during a daily briefing. "This is a reckless and unacceptable action."

Balloons Spotted Over Latin America And Japan
From Latin America to Japan, balloons thought to be Chinese have been spotted. Yoshihiko Isozaki, Japan's Deputy Chief Cabinet Secretary, told reporters on Monday that a flying object similar to the one shot down by the U.S. had been spotted twice over northern Japan since 2020.
"We're still looking into them about the latest case in the United States," he said.
Mao confirmed the identity of a Chinese balloon recently spotted over Latin America, describing it as a civilian airship used for flight tests.
"Due to weather and its limited self-control ability, the airship deviated significantly from its planned route and accidentally entered the space of Latin America and the Caribbean," Mao explained.
Washington and Beijing disagree on things like trade and human rights, but China is especially upset about what it says are violations of its sovereignty and territorial integrity by the US and others.
Beijing is very against the U.S. selling weapons to Taiwan and against foreign politicians visiting the island, which it claims as Chinese territory and plans to take back by force if it has to.

Bejing Halted Talks With The U.S. Over The Balloon
It reacted to then-U.S. House Speaker Nancy Pelosi's visit to the island in 2022 by firing missiles over it and staging threatening military drills seen as a practice for an invasion or blockade. Beijing also halted talks with the U.S. on issues unrelated to military tensions, such as climate change.
Last week, Mao warned Pelosi's successor, House Speaker Kevin McCarthy, not to visit Taiwan, implying that China would respond in kind.
"China will tenaciously defend its sovereignty, security, and development interests," Mao declared. McCarthy claimed that China had no right to tell him where and when he could travel.
China also doesn't like it when foreign military surveillance planes fly in international airspace near its coast or when U.S. and other foreign warships pass through the Taiwan Strait, which it says is a deliberate act of provocation.
A US Navy plane conducting routine surveillance near the Chinese coast collided with a Chinese fighter plane in 2001, killing the Chinese fighter pilot and damaging the American plane, forcing it to make an emergency landing at a Chinese naval airbase on the southern Chinese island province of Hainan. China detained the 24-member U.S. Navy aircrew for ten days until the U.S. expressed regret for the death of the Chinese pilot and for landing without permission at the base.

South China Sea Continues To Hold Tension
Another major source of contention is the South China Sea. China claims virtually the entire strategically important sea and protests when U.S. Navy ships sail past Chinese military installations there.
"The presence of this surveillance balloon over the United States in our skies is a clear violation of our sovereignty, a clear violation of international law, and unacceptable," Blinken said at a news conference with his South Korean counterpart on Friday. And we've made that clear to China."
"I believe that any country that has its airspace violated in this manner would respond similarly, and I can only imagine what the reaction would be in China if they were on the other end," Blinken said.
According to Oriana Skylar Mastro, a Stanford University expert on Chinese military affairs and foreign policy, China's weather balloon explanation should be rejected outright.

China May Have Lost Control Over The Balloon
"This is something that countries frequently say about surveillance assets," Mastro said.
China may have made a mistake and lost control of the balloon, but Mastro believes it was unlikely to be a deliberate attempt to disrupt Blinken's visit.
The decision by the U.S. administration to go public and then shoot down the balloon represents a departure from its usual approach of dealing with Beijing on such matters privately, possibly in the hope of changing China's future behavior.
However, Mastro believes that Beijing will respond negatively.
"They're probably going to dismiss that and continue as things have been. So I don't see a clear path to improved relations shortly."
SOURCE – (AP)
Powerful Quake Rocks Turkey And Syria, Kills More Than 5,000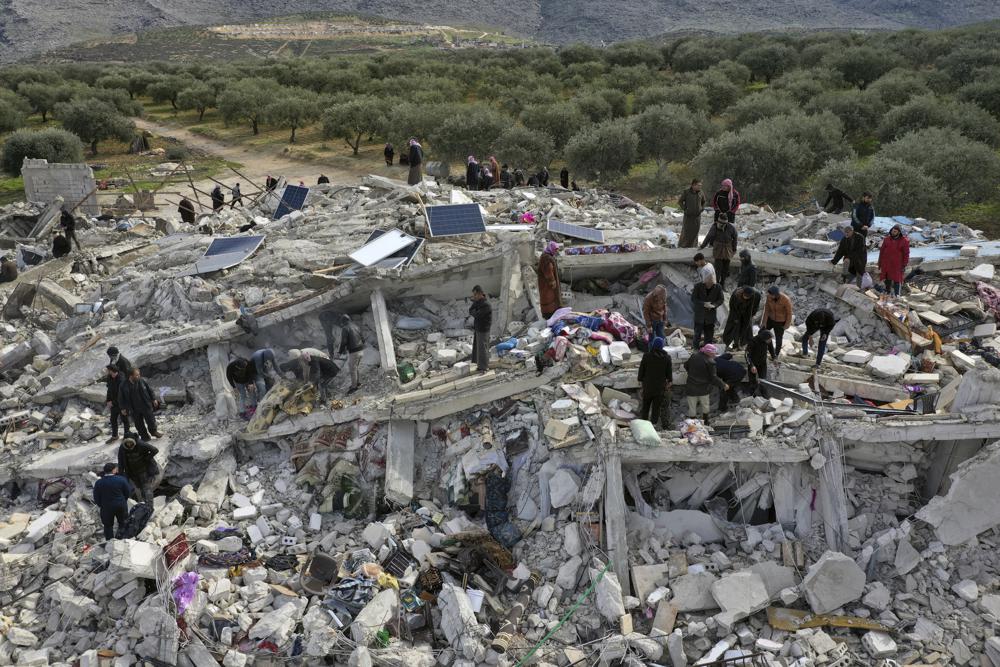 ADANA, Turkey: On Monday, a powerful 7.8 magnitude earthquake shook wide swaths of Turkey and neighboring Syria, killing over 5,000 people and injuring thousands more as it toppled thousands of buildings and trapped residents beneath mounds of rubble.
Authorities were worried that the number of deaths would go up as rescuers searched through twisted metal and concrete for survivors in a region already struggling with Syria's 12-year civil war and a refugee crisis.
Residents startled awake by the pre-dawn quake rushed outside in the rain and snow to avoid falling debris while those trapped cried out for help. Throughout the day, major aftershocks shook the area, including one nearly as powerful as the initial quake. Workers were still sawing away slabs and pulling bodies after nightfall as desperate families awaited word on trapped loved ones.
"My grandson is one and a half years old. Please, please assist them. We haven't been able to hear or communicate with them since the morning. Please, they were on the 12th floor," Imran Bahur sobbed outside her destroyed apartment building in Adana, Turkey. Her daughter and family have yet to be found.
Tens of thousands of people who were left homeless in Turkey and Syria had to spend the night outside in the cold. People in Gaziantep, Turkey, a provincial capital about 33 kilometers (20 miles) from the epicenter, took shelter in shopping malls, stadiums, and community centers. Mosques were opened throughout the region to provide shelter.

The Quake Prompted Seven days Or National Mourning.
Tayyip Erdogan, Turkey's president, declared seven days of national mourning.
The earthquake, centered in Turkey's southeastern province of Kahramanmaras, sent residents of Damascus and Beirut fleeing into the streets and was felt as far away as Cairo.
The quake added to the misery in a region that has suffered greatly over the last decade. On the Syrian side, the area is split between government-held land and the country's last opposition stronghold, which is surrounded by government forces with help from Russia. Meanwhile, Turkey is home to millions of civil war refugees.
According to the White Helmets, an opposition emergency organization, hundreds of families remained trapped in rubble in the rebel-held enclave. The area is densely populated, with approximately 4 million people displaced from other parts of the country due to the war. Many of them live in buildings that previous bombardments have already destroyed.
According to rescue workers, strained health facilities quickly filled with injured. According to the SAMS medical organization, others, including a maternity hospital, had to be emptied.
According to Orhan Tatar, a disaster management official in Turkey, over 6,400 people were rescued across ten provinces.

Earth Quakes Frequently shake Up the Area.
The area is situated on major fault lines and is frequently shaken by earthquakes. In 1999, similar powerful earthquakes struck northwest Turkey, killing 18,000 people.
The US Geological Survey assigned a magnitude of 7.8 to Monday's quake, which occurred at a depth of 18 kilometers (11 miles). A 7.5 magnitude earthquake struck more than 100 kilometers (60 miles) away hours later.
The second jolt in the afternoon caused a multistory apartment building in the Turkish city of Sanliurfa to topple face-forward onto the street. According to a video of the scene, the structure disintegrated into rubble and created a cloud of dust as bystanders screamed.
There were reports that thousands of buildings had fallen down in a large area that went from Aleppo and Hama in Syria to Diyarbakir in Turkey quake, which is more than 330 kilometers (200 miles) to the northeast.
Authorities reported that over 5,600 buildings were destroyed in Turkey alone. Hospitals in the Turkish city of Iskenderun were damaged, and one collapsed.
Dr. Steven Godby, an expert on natural disasters at Nottingham Trent University, thinks that the rescuers may have less time to save trapped people if it is very cold. He said that working in war-torn civil areas would complicate rescue efforts even more.

Countries Around The World Are Offering Their Assistance
Hundreds of countries, the European Union, and NATO all offered help, like search-and-rescue teams, money, and medical supplies. Most of them were going to Turkey. Russia and even Israel had promised to help the Syrian government, but it was not clear if any would make it to the rebel-held pocket in the northwest, which was in ruins.
Syrian Civil Defense, which is part of the opposition, has said that the situation in the enclave is "disastrous."
The government and Russia have been bombing the area held by the opposition in Idlib province for years. Everything the territory needs, from food to medicine, comes from neighboring Turkey.
Osama Abdel Hamid told a hospital in Idlib that most of his neighbors died. He claimed their four-story shared building collapsed as he, his wife, and three children ran for the exit. A wooden door fell on them, serving as a shield.
"God gave me a fresh start," he said.
The bodies of several dead children, wrapped in blankets, were brought to a hospital in the small Syrian rebel-held town of Azmarin in the mountains near the Turkish border.
Four or five TV screens in Turkey showed live coverage of rescue efforts in the provinces that were hit the hardest.
Rescuers pulled two children alive from the rubble in Kahramanmaras, and one could be seen lying on a stretcher on the snowy ground. CNN Turk says that a rescue dog found a woman who was still alive and brought her to safety in Gaziantep.

Over 12.000 Injured In Ten Different Turkish Provinces
In Adana, about 20 people, some wearing emergency rescue jackets, used power saws to saw out space for survivors to climb out or be rescued from a collapsed building's cement mountain.
"I don't have the strength anymore," one survivor could be heard saying from beneath the rubble of another building in Adana earlier in the day as rescue workers tried to reach him, according to a resident, Muhammet Fatih Yavuz, a journalism student.
Hundreds of rescue workers and civilians formed lines across a mountain of wreckage in Diyarbakir. They passed down pieces of broken concrete, household items, and other debris as they looked for people who were trapped under the wreckage.
According to Turkish authorities, at least 1,762 people were killed, and over 12,000 were injured in ten Turkish provinces. According to the Health Ministry, the death toll in government-held areas of Syria has risen to 593, with 1,400 injured. At least 450 people have died and hundreds have been hurt, according to groups that work in the rebel-held northwest of the country.
Huseyin Yayman, a legislator from Turkey's Hatay province, said several family members were trapped beneath the rubble of their collapsed homes.
"There are so many other people trapped," he told Haber Turk television over the phone. "So many buildings have been damaged. There are people on the streets. It's winter; it's raining."
SOURCE – (AP)