INDIA: Indian Police Arrest Over 2,000 Men For Illegal Child Marriages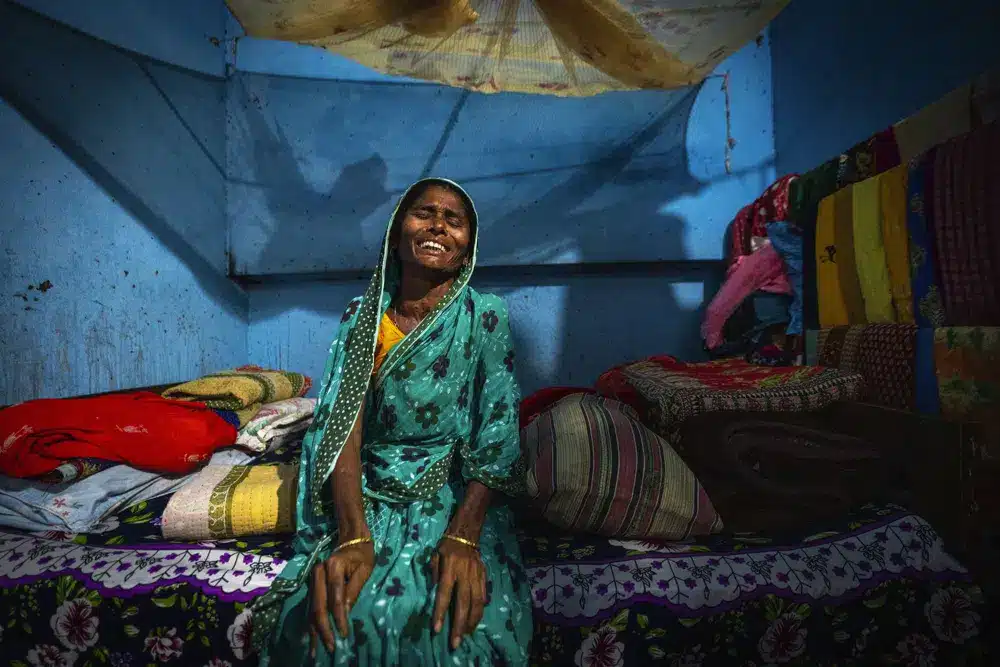 GUWAHATI, India — Indian police have arrested over 2,000 men in a northeastern state as part of a crackdown on illegal child marriages involving girls under 18, officials said Saturday.
This week, state police chief Gyanendra Pratap Singh said that more than 50 Hindu priests and Muslim clerics were arrested in Assam for allegedly marrying girls who were too young.
"We have arrested 2,169 men so far based on 4,074 registered police cases involving approximately 8,000 men," Singh said.

Assam, A State In India, Has Over 35 Million People
Many cases of child marriage go unreported in Assam, a state of 35 million people.
According to the National Crime Records Bureau, only 155 cases of child marriages were registered in the state in 2021, up from 138 in 2020.
The legal marriageable age in India is 21 for men and 18 for women. Child marriages are widely blamed on poverty, a lack of education, and social norms and practices, particularly in rural areas.
On Friday, television images showed some young women with infants in their arms crying and protesting their husbands' arrests.
"We were struggling and trying to make ends meet. But we were content together. "Who will take care of us now that my husband has been arrested?" enquired a young lady.

State Has a Hight Infant And Maternal Mortality Rate
Child marriages, according to Singh, are one of the causes of the state's high infant and maternal mortality rates.
"I have asked the Assam police to act with zero tolerance against the unpardonable and heinous crime against women," the state's top elected official, Himanta Biswa Sarma, tweeted.
The Indian Parliament is considering legislation to raise the marriage age for women from 18 to 21, bringing it in line with men and promoting gender equality.
Smriti Irani, India's Minister for Women and Child Development, told Parliament on Friday that the move would allow girls to finish their education, achieve economic independence, and reach physical and psychological maturity.
SOURCE – (AP)
UN Head Says Survival Depends On How People Manage Water In 2023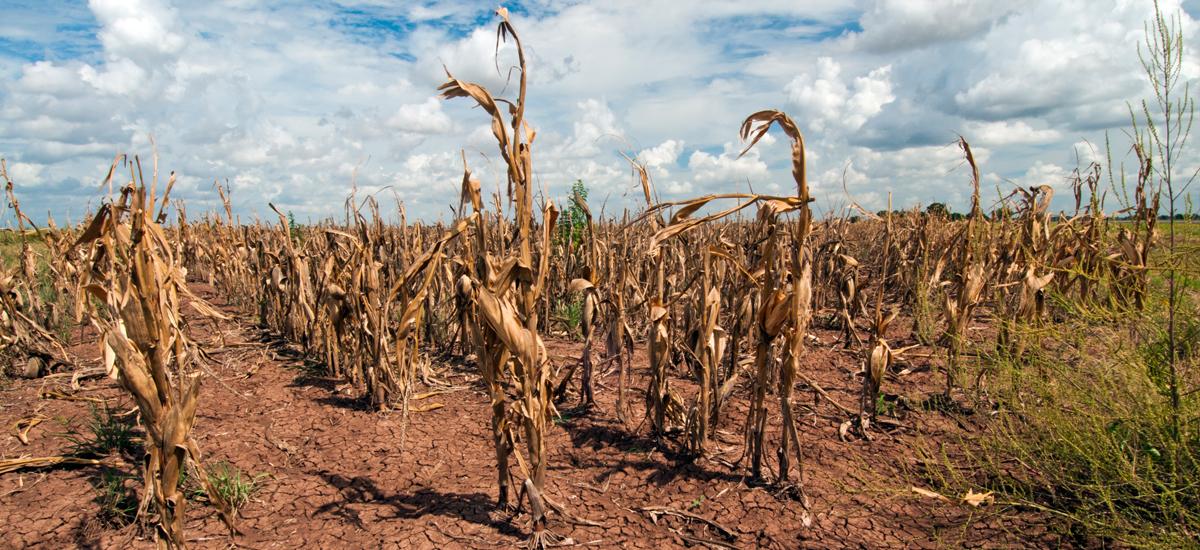 WATER The United Nations Humanity's survival depends on how people manage water, said United Nations Secretary-General Antonio Guterres on Friday at the close of a three-day conference on global water resources, during which developing countries made urgent requests for assistance with cleaner drinking water and better sanitation.
In his final remarks, Guterres stated, "All of humanity's hopes for the future depend, in some way, on charting a new course to sustainably manage and conserve water."
He stated that water "needs to be at the center of the global political agenda" and that this implies more aggressive action against climate change.
According to the United Nations World Water Development Report, released on the eve of the conference, 26% of the world's population—2 billion people — lacks access to safe drinking water, while 46% — 3.6 billion people — lack access to basic sanitation. According to UN studies, nearly half the world's population will face acute water stress by 2030.
Many rhetorical pledges to enhance water supply were made at the conference, but there needed to be more precise commitments to translate aspirations into better daily lives for regular people.

Throughout the meeting, water-stressed states, particularly those in the developing world
"We have such lovely, ambitious initiatives," said Lina Taing, senior researcher at the global think tank United Nations University.
"We know that we are completely off track," she stated, regarding providing them with clean water and sanitation. Taing stated that the world's actions must be increased "fourfold."
Throughout the meeting, water-stressed states, particularly those in the developing world, told U.N. members of their need for international aid to provide their people with drinking water and sanitation facilities.
"Waging a war on two fronts at the same time to address water issues and climate change is no easy task, especially for a small island nation like Kiribati, which has very limited resources at its disposal," said Teburoro Tito, the United Nations representative for the Pacific island nation of fewer than 200,000 people. He claimed that Kiribati was particularly unprepared to deal with natural calamities.
SOURCE – (AP)
2 Dead In Missouri Flash Flood; Tornado Threat In The South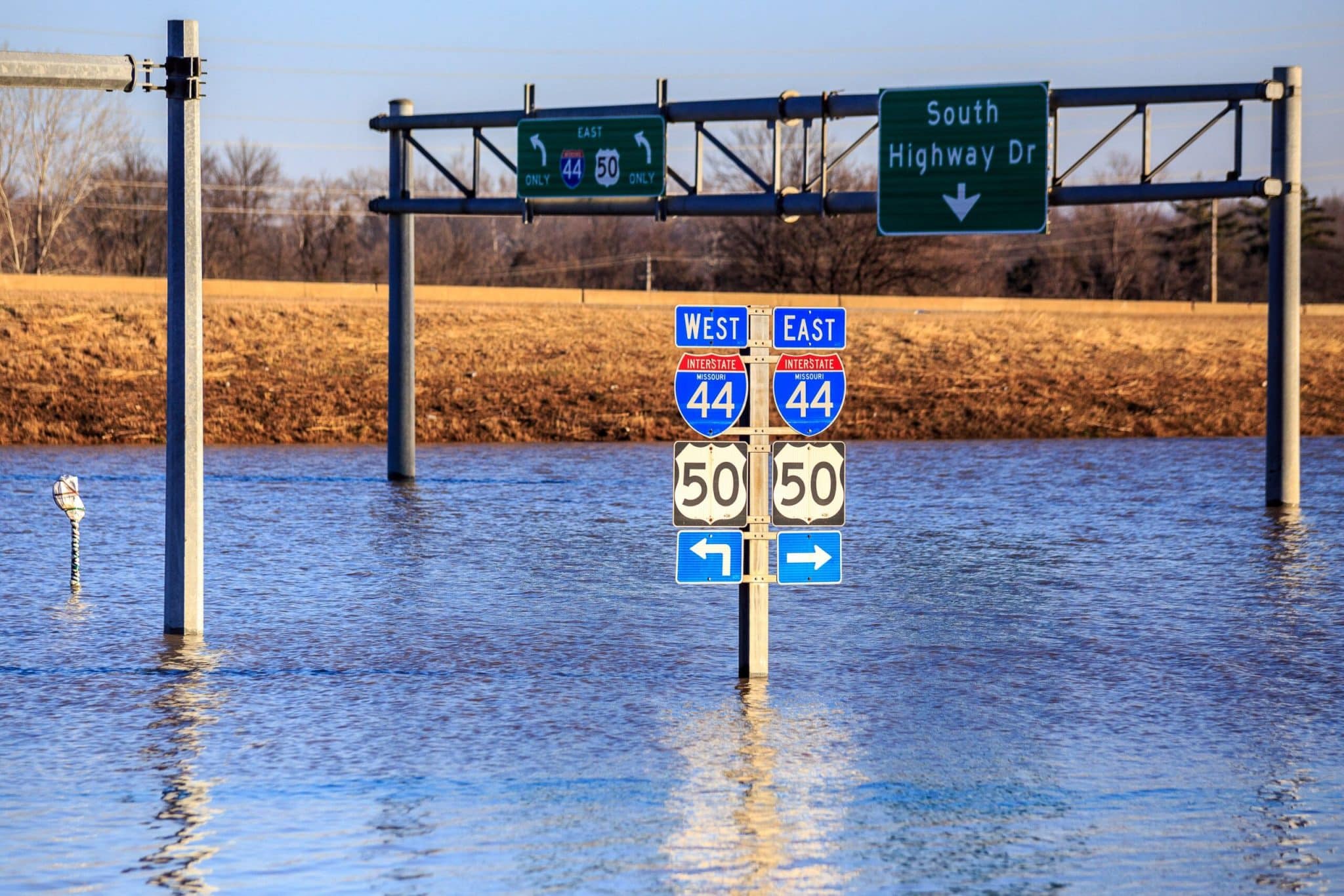 DECATUR, Texas — Two persons were killed early Friday in Missouri after their automobile was carried away by torrential rains as part of a severe weather storm raging over the Midwest and South.
The crash occurred shortly after midnight in a sparsely inhabited area of southwest Missouri. According to authorities, six young adults were in the vehicle washed away while attempting to cross a bridge over a flooded creek in Grovespring.
Four of the six survived the water. Devon Holt, 20, of Grovespring, was discovered about 3:30 a.m., and Alexander Roman-Ranelli, 19, of Springfield, was discovered about six hours later, according to Missouri State Highway Patrol Sgt. Thomas Young.
According to Young, the motorist told investigators that severe rains made it difficult to detect that water from a creek had submerged the bridge.
Meanwhile, the hunt for a lady who went missing after flash flooding from a tiny river drove her car off the road in another southwestern Missouri county. According to the Logan Rogersville Fire Protection District, the victim's dog was recovered safely, but there was no sign of the woman. Two additional people in the car were saved.
Southern Missouri received about 3 inches of rain Thursday night and into Friday morning, and severe weather was also affecting neighboring areas. A possible tornado touched down in north Texas early Friday as a dynamic storm system threatened to produce tornadoes in numerous Southern states.

Flash flooding from a tiny river drove her car off the road in another southwestern Missouri county.
According to Matt Elliott, a warning coordination meteorologist at the National Oceanic and Atmospheric Administration's Storm Prediction Center in Norman, Oklahoma, Severe weather is forecast throughout many states.
"We're talking about several tornadoes, some of which could be strong and intense," Elliott warned.
The Storm Prediction Center warned that tornadoes would be most likely across Arkansas, Louisiana, Mississippi, and Tennessee on Friday afternoon and evening. Storms with destructive winds and hail were predicted to move from eastern Texas and southeastern Oklahoma into southeastern Missouri and southern Illinois.
Heavy rain Thursday night and Friday morning prompted flash flooding in areas of Missouri, where a vehicle became stranded near the town of Fordham, according to authorities. Rescue teams were called to a low-water crossing on the Finley River late Thursday, according to Logan Rogersville Fire Protection District authorities on Facebook.

Southern Missouri has received 3 inches of rain since Thursday
Two persons were rescued, but a third was still missing as of Friday morning. The crews intended to deploy boats and have searchers stroll along the river's edge.
According to the meteorological service, some sections of southern Missouri have received 3 inches of rain since Thursday, and rain is likely to continue until Saturday morning. Most of southern Missouri was under a flash flood watch or warning on Friday.
According to Cody Powell, the county's emergency management coordinator, a probable tornado impacted the southwest portion of Wise County around 5 a.m., damaging homes and downing trees and electrical lines. Powell stated that he had received no reports of injuries.
Although the weather service has not confirmed a tornado, damage to residences has been recorded in neighboring Parker County, according to meteorologist Matt Stalley, and investigators will likely head to the region later Friday to make that conclusion.
The two areas are roughly 10 miles (16 km) apart on the western border of the Dallas-Fort Worth metroplex, and the storm system is predicted to pass east of the region by early Friday afternoon, according to Stalley.
SOURCE – (AP)
LGBTQ+ Dating App Grindr Issues Warning To Users In Egypt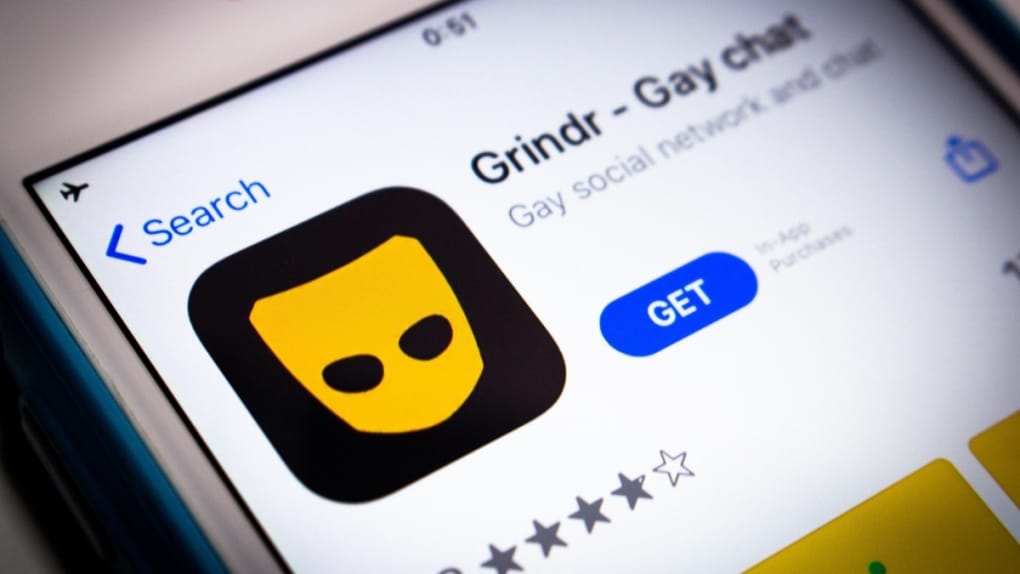 CAIRO, Egypt – A popular gay social networking app told its Egyptian users on Friday that police are targeting LGBTQ+ people by pretending to be part of the community.
When Egyptian users open the app, they will display the following warning in Arabic and English:
"We have received information that Egyptian police are actively arresting gay, bi, and trans people on digital platforms." They use fake accounts and have even taken over the accounts of real people in the community who had been arrested and had their phones taken away. Please use extreme vigilance both online and offline, including with accounts that were credible in the past."
Although homosexuality is not officially illegal in Egypt, members of the LGBTQ+ community are routinely prosecuted for 'debauchery' or 'violating public morality.' It detained seven people in 2017 for waving a rainbow flag at a rock festival. Arrests of homosexuals and non-conforming individuals continue to be widespread.
An Egyptian government media officer did not immediately respond to a request for comment on Grindr's new measure.
The warning comes after rights groups and the media reported that authorities in the region are aggressively using digital platforms to target the LGBTQ+ community.

Authorities in the region are aggressively using digital platforms to target the LGBTQ+ community.
Human Rights Watch published a report in February detailing dozens of examples of security forces extorting, harassing, publically exposing, and detaining LGBTQ+ people in Egypt, Jordan, Lebanon, Iraq, and Tunisia based on their behavior on Facebook and Instagram, as well as the dating app Grindr. The journal also questioned big technology corporations for failing to invest adequately in Arabic language content filtering and protection.
"Grindr is working with groups on the ground in Egypt to ensure our users have up-to-date information on how to stay safe, and we are pushing international organizations and governments to demand justice and safety for the Egyptian LGBTQ community," Grindr spokesperson Patrick Lenihan said in response to a comment request on Friday.
Grindr, a popular gay, bisexual, transgender, and queer dating app in California, has been chastised in the United States and penalized in Norway for sharing personal data with third parties that might identify users.
The company's website's privacy policy details how it uses and strives to protect user data. It says its goal is "to give you as much control over the Personal Information that you share within the Grindr Properties as possible."
SOURCE – (AP)