School Searched 1st-Grader's Backpack Before Teacher Shot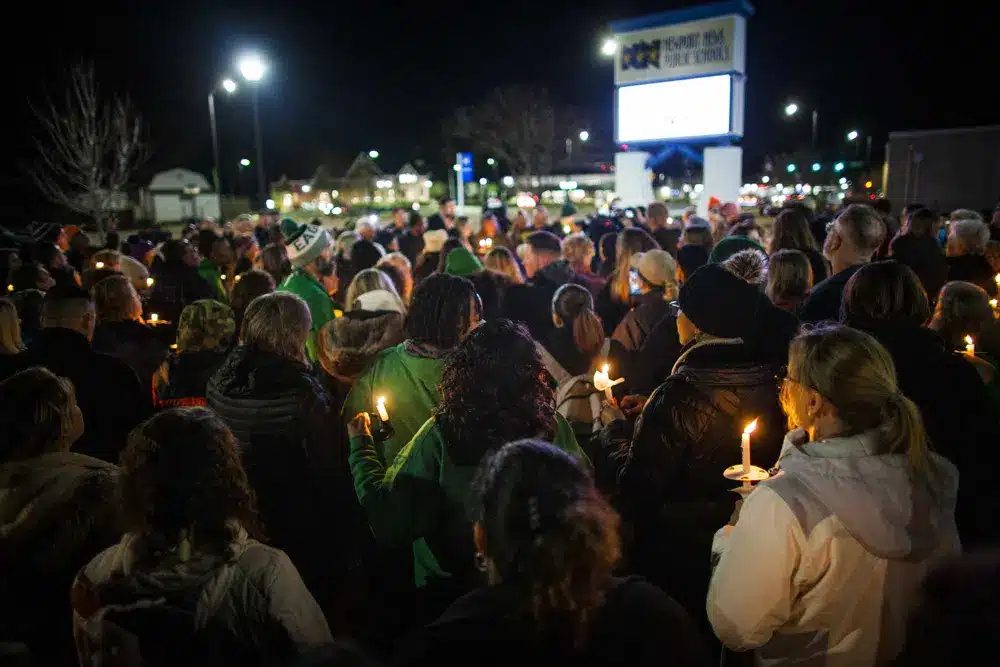 RICHMOND, Virginia – Administrators at the Virginia school where a first-grader shot his teacher last week discovered the youngster had a weapon in his possession prior to the shooting but did not find the 9mm handgun he carried despite inspecting his backpack, according to the superintendent of the school system.
Police claimed Friday that they were not informed of the information before the incident. According to Kelly King, a Newport News Investigators Department spokesperson, sometime after the shooting, police found via their investigation that a school staffer was warned of a possible gun at Richneck Elementary School before the January 6 shooting.
"Before the occurrence, the Newport News Police Department was not advised of this information," King stated in an email.
The Newport News school district's spokesperson, Michelle Price, declined to comment on the police statement. She explained that when school officials receive a tip about a weapon or other contraband in the schools if the tip includes specific information about a specific student or a certain classroom, "that's when the search begins."

Nothing Was Found At The Time
"I'm unable to comment on whether more searches may have taken place, except that the superintendent has stated that the student's backpack was examined and nothing was found at the time," said Price
During an online conference with parents Thursday night, Superintendent George Parker stated that at least one school administrator was informed the youngster might have a weapon before the 6-year-old shot the teacher.
WAVY-TV was the first to report on Parker's remarks.
The online meeting was intended only for parents, but WAVY-TV reported that the station acquired access to the meeting through a parent. Price verified the superintendent's remarks on Friday.

Gun Was In The Boy's School Bag
According to Police Chief Steve Drew, the youngster took the gun to school in his bag on the day of the incident.
Price claims she has not been told where school officials believe the pistol was found while searching the boy's backpack.
"That is most likely part of our internal inquiry and the police investigation, but nothing about that has been made public," Price added.
She declined to answer when asked who reported the youngster having a weapon and whether school administrators should have taken more precautions when the weapon was not located in his backpack.
Abigail Zwerner, 25, was shot, and her injuries were initially thought to be life-threatening. Her condition has improved, and she is now stable at a hospital.

There Was No Warning Before He Shot
The incident happened as Zwerner was conducting her class on January 6. According to authorities, there was no warning or struggle before the 6-year-old youngster pointed the rifle at Zwerner.
Drew stated that the shooting was planned. A judge will decide what happens next for the youngster, who is being held in a medical institution due to an emergency custody order.
The boy used his mother's legally acquired rifle. It's unclear how he obtained the firearm. It is a crime in Virginia to leave a loaded pistol where a child under the age of 14 can obtain it.
SOURCE – (AP)
CNN Ousts CEO Chris Licht After A Brief, Tumultuous Tenure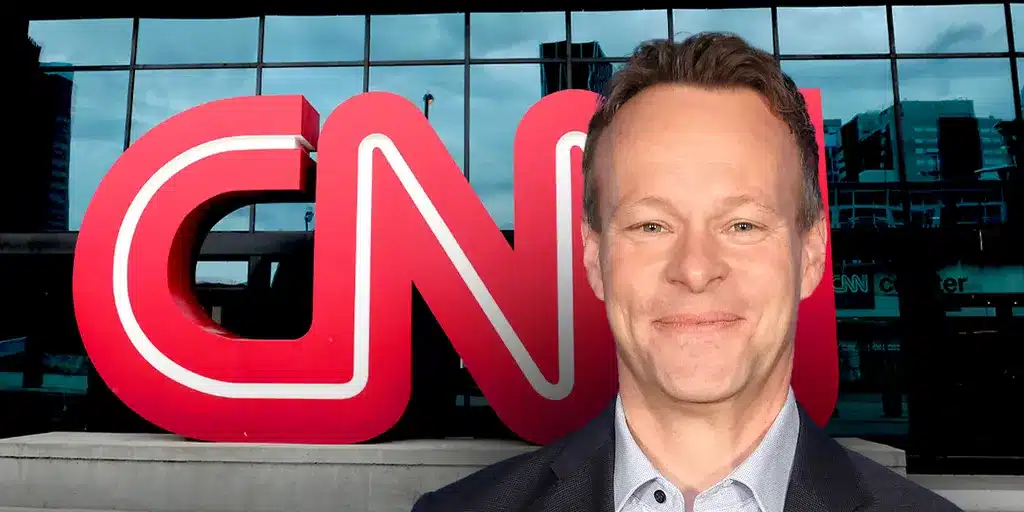 THE NEW YORK CNN fired Chief Executive Chris Licht, After a turbulent year in charge of the faltering news organization, culminating in a stinging magazine feature and the growing realization that he'd lost the trust of the network's journalists, CNN fired Chief Executive Chris Licht.
Just two days after Licht declared he would "fight like hell" to earn the respect of those around him, the change was revealed at CNN's editorial meeting on Wednesday morning.
In addition to appointing a four-person interim leadership team, Warner Bros. Discovery CEO David Zaslav announced during the editorial meeting that he would conduct a comprehensive search for Licht's replacement.
Republicans had grown increasingly wary of the network due to frequent attacks by the late President Donald Trump. Thus, Licht was mandated to try and make CNN more appealing to both sides of the country's political spectrum.
However, several network employees viewed Licht's call for change as a rejection of their prior efforts, and a live town hall interview with Trump last month generated strong opposition.
Don Lemon was fired from the network's morning show earlier this year after Licht tried to modernize it, but it was unsuccessful. Creating a new prime-time lineup was protracted, as Kaitlan Collins was only recently chosen to host the 9 p.m. hour, which has been without a permanent host since Chris Cuomo was let go in December 2021.

CNN fired Chief Executive Chris Licht.
Just over a year ago, Zaslav appointed Licht to succeed Jeff Zucker, a well-liked predecessor who had created shows like MSNBC's "Morning Joe," CBS' morning news program, and Stephen Colbert's late-night show. Zucker was let go for failing to disclose a mutually beneficial relationship with another CNN executive.
The position "was never going to be easy, especially at a time of great disruption and transformation," Zaslav wrote in a memo to CNN employees.
He remarked, "Chris put his heart and soul into it. It has been clear throughout his tenure that he has a great affection for journalism and this industry. Unfortunately, things did not turn out as we had intended, and in the end, I was responsible.

An inquiry for comment from Licht has yet to receive a response.
"Inside the Meltdown at CNN," a lengthy profile of Licht that appeared in Atlantic magazine on Friday, proved embarrassing and probably sealed his demise. Before he arrived, Licht criticized some of CNN's COVID coverage, which infuriated some journalists.
According to a Wall Street Journal piece published Tuesday night, Jake Tapper, Anderson Cooper, and Erin Burnett, three of CNN's top anchors, reportedly privately voiced their disapproval of Licht's management.
In the meantime, viewers were leaving. With 494,000 viewers in May, CNN's prime-time audience was down 16% from April and fell short of MSNBC, its nearest competitor in the news market.
Amy Entelis, Virginia Moseley, Eric Sherling, and David Leavy, four current CNN executives, were chosen by Zaslav to lead the network while a replacement is sought.
In the message, Zaslav stated, "We are in good hands, allowing us to take the time we need to run a thoughtful and thorough search for a new leader."
SOURCE – (AP)
Navalny Supporters Hold Demonstrations To Mark Russian Opposition Leader's 47th Birthday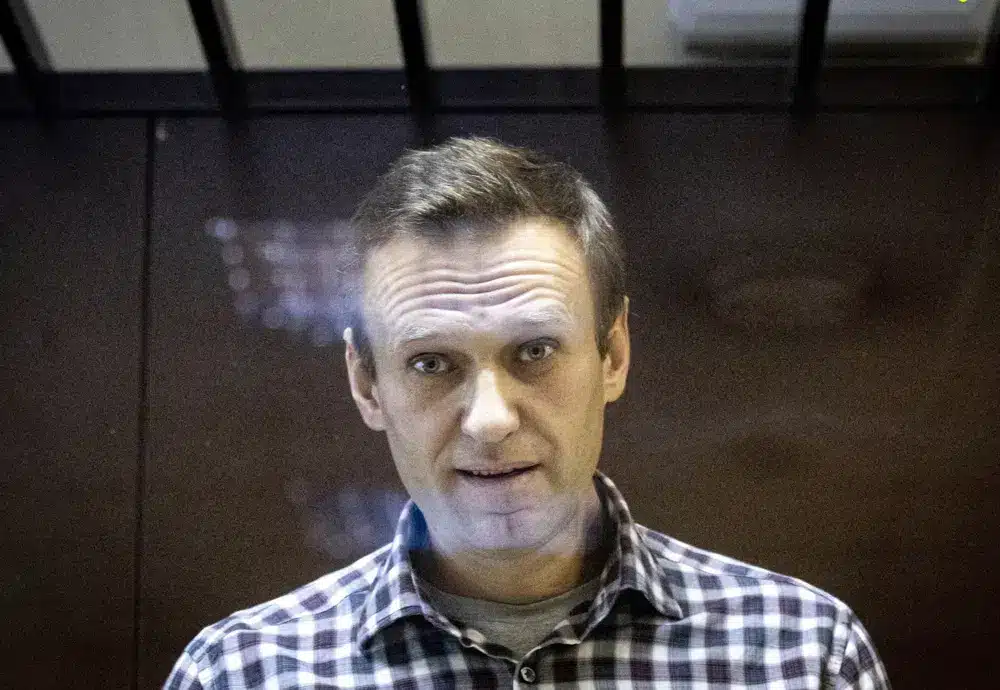 Russia — As Navalny followers held pickets and demonstrations to mark the imprisoned opposition leader's 47th birthday on Sunday, with at least 90 people reportedly arrested, Alexei Navalny expressed hope for a better future in Russia despite a crackdown on dissent.
Navalny is currently serving a nine-year sentence for fraud and contempt of court, accusations he claims were made up to get him for his efforts organizing anti-Kremlin protests and exposing state corruption.
His next trial on allegations of extremism could land him in jail for many years. Critics of the Kremlin see the lawsuit as another effort by the Russian government to isolate its main adversary, President Vladimir Putin.
On Sunday, Navalny's supporters urged protests to show solidarity with him in Russia and overseas.
Some Navalny fans in Russia held solitary pickets to commemorate his birthday, while others spray-painted walls, running the risk of receiving their prison sentences. The organization that tracks political arrests, OVD-Info, reports that at least 90 people were held.
Police increased their presence in central Moscow and moved swiftly to apprehend anyone attempting to set up a lone picket on Pushkin Square or elsewhere in the city.
One individual was able to distribute flyers before being taken away.
One of those arrested was a woman wearing a hoodie with the words "You aren't alone" inscribed, holding a small black balloon with "Happy Birthday!" on it. She questioned the officers about why they were holding her, but they remained silent.

On Sunday, Navalny's supporters urged protests to show solidarity with him in Russia and overseas.
Additionally, Navalny's fans appeared in St. Petersburg and other Russian cities, holding solitary pickets and leaving graffiti and placards in his favor.
Demonstrations in favor of Navalny were held in many European towns.
In a social media statement made public by his allies, Navalny stated that while he would undoubtedly prefer to celebrate his birthday with a family breakfast, kisses from his kids, and gifts, "life is such that social progress and a better future can only be achieved if a certain number of people are willing to pay for the right to have beliefs."
"The price each has to pay is smaller the more there are of such people," he remarked. And there will undoubtedly come a time when speaking the truth and defending justice in Russia will be commonplace and completely safe.
After recovering in Germany from the nerve agent poisoning he claimed the Kremlin was responsible for, Navalny was detained upon his return to Moscow in January 2021.
He was first given a 22-year prison term for breaking his parole. He received a nine-year term for fraud and contempt of court last year. He is incarcerated in a maximum-security facility 250 miles (150 kilometers) east of Moscow.

On Sunday, Navalny's supporters urged protests to show solidarity with him in Russia and overseas.
The allegations of extremism against Navalny, which carry a potential 30-year sentence, include his anti-corruption foundation and remarks made by his closest friends. His allies claimed that the accusations retrospectively criminalize all of Navalny's foundation's actions since its establishment in 2011.
The fresh claims coincide with an increased crackdown on dissent by Russian authorities amid the battle in Ukraine, which Navalny has sharply criticized.
A Moscow court denied a plea from Navalny's attorneys for more time to review the extensive new charges, which he dismissed as "absurd," and set a preliminary hearing for Tuesday to discuss technical matters associated with a fresh trial of Navalny.
Navalny cited an investigator saying he would be tried in a different military court on terrorism-related accusations, which might result in a life sentence.
In a social media statement on Sunday, he thanked his supporters and saw his prison sentence "just as an unpleasant part of my favourite job."
"This is where loss begins," he said. "My aim for the previous year was not to become nasty and enraged and not to lose the nonchalance of behavior. And if I was successful, it was only because of your help.
SOURCE – (AP)
Delta Air Lines Hit With Lawsuit Over Claims Of Carbon Neutrality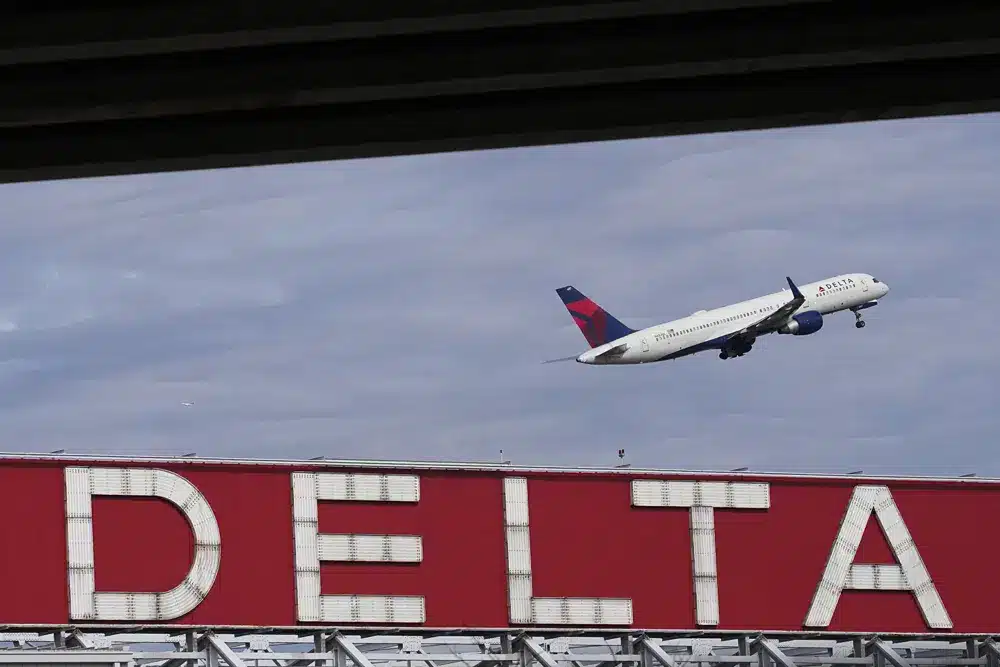 A class action complaint was filed against Delta Air Lines on Tuesday, claiming the company falsely advertised itself as the "first carbon-neutral airline" in the world. The complaint filed in California federal court alleges the airline used fraudulent carbon offsets.
Carbon credits are purchased by businesses worldwide to offset carbon dioxide emissions by funding initiatives that promise to remove carbon dioxide from the atmosphere or avoid pollution that would have otherwise occurred. However, suggestions that their benefits are overstated have recently put them in the spotlight.
According to the complaint, Delta is a major customer that has purchased credits from various projects, including wind and solar farms in India and a wetland in Indonesia.

When asked for comment, the airline remained silent.
Mayanna Berrin, a resident of Glendale, California, has filed a lawsuit claiming to represent all Californians who have flown on Delta since March 2020. It claims that any gains from the offsets will be short-lived and would have occurred anyway. A carbon credit is only legitimate if it results in a positive outcome that would not have occurred without the credit.
Three years ago, Delta stated it would become carbon neutral, producing no more greenhouse gas emissions than it removed from the atmosphere. It may also need financial outlay to ensure its absorption in another setting.
According to Berrin, this allowed the company to increase its share of the market and its prices. Berrin, a writer for Nickelodeon, told The Associated Press that individuals her age, just on the cusp of their thirties, are particularly vulnerable to climate concerns.

A class action complaint was filed against Delta Air Lines on Tuesday, claiming the company falsely advertised itself as the "first carbon-neutral airline" in the world.
"I felt comfortable paying more because I was neutralising when I needed to travel for work or to see my family," she explained. She claimed she was frustrated and sad that she had second thoughts regarding Delta's adjustments.
"They can't just claim neutrality if that's not factually accurate," she argued. "Lawsuits are scary, and there are probably a lot of people who share my frustrations but don't realise they have rights or can make a difference if they speak up." According to her lawyer, Jonathan Haderlein, it is one of only a handful of "greenwashing" claims in the United States based on consumer protection law and the first of its kind against a major American airline.
2:23-cv-04150 is the official case number.
The International Energy Agency estimates that by 2021, aviation will have contributed over 2% of global CO2 emissions.
According to FlightRadar24, which monitors GPS data beamed to satellites and receivers, Delta, headquartered in Atlanta, Georgia, has 672 flights in the air worldwide as of Tuesday morning.
Source – (AP)