1 Million March In France, Unions Call New Pension Protests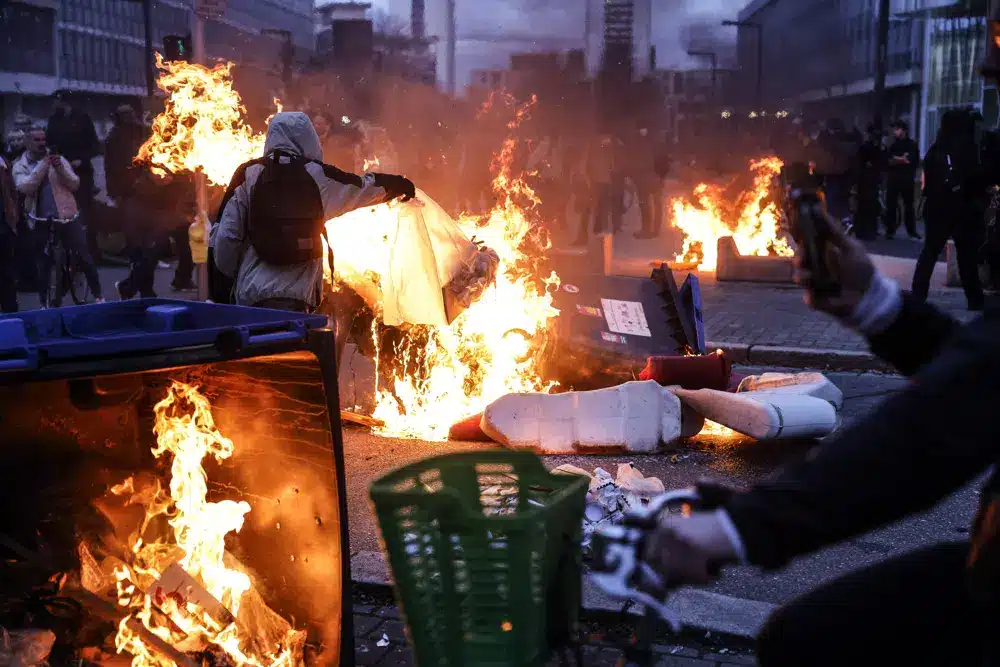 PARIS MARCH — After more than a million people rallied across France on Thursday against unpopular pension reforms, French unions called for further statewide strikes and protests the following week, coinciding with King Charles III's anticipated visit to France.
According to the Interior Ministry, the march in Paris attracted 119,000 participants, setting a record for the city's capital during the pension demonstrations. However, as were many other marches, the march was plagued by violence. According to polls, most French people are against President Emmanuel Macron's proposal to raise the retirement age from 62 to 64, which he claims is vital to maintain the system.
The unions quickly announced fresh demonstrations and strikes for Tuesday, the day the British king is expected to visit Bordeaux as part of his trip to France, building on the significant turnout. According to the Sud Ouest newspaper, on Thursday night, participants in an unofficial demonstration set fire to and completely demolished the heavy wooden entrance of the Bordeaux City Hall.
According to the ministry, in cities and towns around the nation on Thursday, more than a million people participated in protest marches.
Gerald Darmanin, the interior minister, went to the police headquarters on Thursday night march as fires were still raging in some Parisian neighborhoods hours after the march had concluded.
The protests were conducted the day after Macron infuriated his detractors even more by refusing to back down on the retirement bill that his administration rushed through parliament without a vote.
The eight unions organizing the protests march stated that "while the (president) tries to turn the page, this social and union movement… confirms the determination of the world of workers and youth to obtain the withdrawal of the reform." On Tuesday, further nationwide strikes and protests were called for in addition to localized action this weekend.

Thursday night march as fires were still raging in some Parisian neighborhoods
Strikes disrupted travel as demonstrators surrounded ports, refineries, and Charles de Gaulle Airport in Paris.
In Paris, clashes between police and groups wearing black masks that attacked at least two fast food establishments, a supermarket, and a bank reflected the violence's escalation and diverted attention from the tens of thousands of nonviolent demonstrators.
Police charged repeatedly and fired tear gas to disperse the protestors after being attacked with objects and pyrotechnics. After the march, protesters gathered at the Place de l'Opera, partially obscured by a tear gas haze. The "radical elements," according to the police, number around 1,000 persons.
Other marches were plagued by violence, particularly in Lyon in the southeast and the western cities of Nantes, Rennes, and Lorient, where an administrative building was stormed, its courtyard set ablaze, and its windows destroyed.
The nine union-organized rallies around the country on Thursday were the ninth to occur since January, when opponents of Macron's proposal to raise the retirement age still hoped that parliament would reject it. However, the administration used a unique constitutional provision to force it through.
In a French interview on Wednesday, Macron remained steadfast in his belief that new legislation is required to maintain retirement funds. Other suggestions made by opponents included raising taxes on the affluent or businesses, which according to Macron, would harm the economy. He maintained that by the end of the year, the government's law to raise the retirement age must be implemented.
The proposal now has to be approved by the Constitutional Council. But the opposition won't give up.

The strikes on Thursday caused the Eiffel Tower and the Versailles Palace.
The chief of the moderate CFDT labor union, Laurent Berger, "We are trying to say before the law is enacted… that we have to find a way out and we continue to say that the way out is the withdrawal of the law."
Public transportation networks in other significant cities, the Paris metro, and high-speed and regional trains were all affected. At Paris Orly Airport, almost 30% of scheduled flights were canceled.
The strikes on Thursday caused the Eiffel Tower and the Versailles Palace, where the British monarch will dine with Macron, to be shuttered.
Violence, a regular problem during demonstrations, has been worse recently. 12,000 security personnel, including 5,000 in Paris, would be on French streets on Thursday, according to Gerald Darmanin.
In a statement, the Education Ministry stated that 15% of instructors in high schools and roughly 24% of primary and intermediate school teachers took a sick day on Thursday.
Several hundred strikers wielding flares and yelling, "Macron, go away," marched on the Paris Gare de Lyon train station rails to stop trains from moving. They were carrying flares.
Maxime Monin, 46, expressed concern that his and other public transportation workers' holidays this year might be less enjoyable. He emphasized that such workers are not paid on strike days. But the price was worthwhile.
A bus depot in Pantin, in the northern suburbs of Paris, was blocked by several dozen union members during rush hour, preventing 200 vehicles from leaving.
A 48-year-old bus driver involved in the protest, Nadia Belhoum, condemned Macron's choice to push through the higher retirement age.
She declared, "The president of the Republic is not a monarch, and he should listen to his people.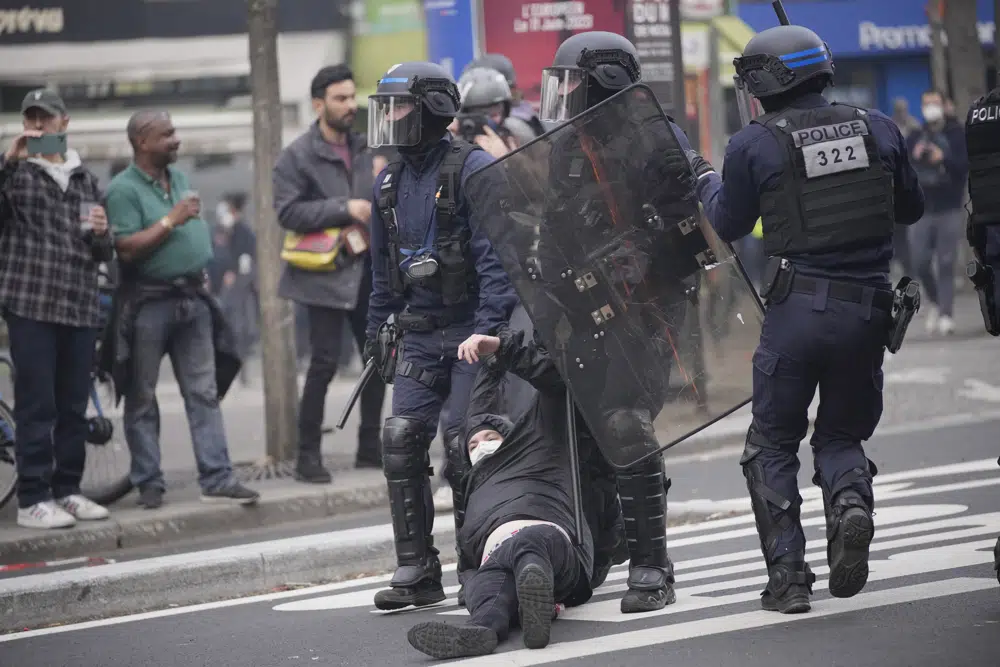 SOURCE – (AP)
Spain: Nightclub Fire Kills 13 In Murcia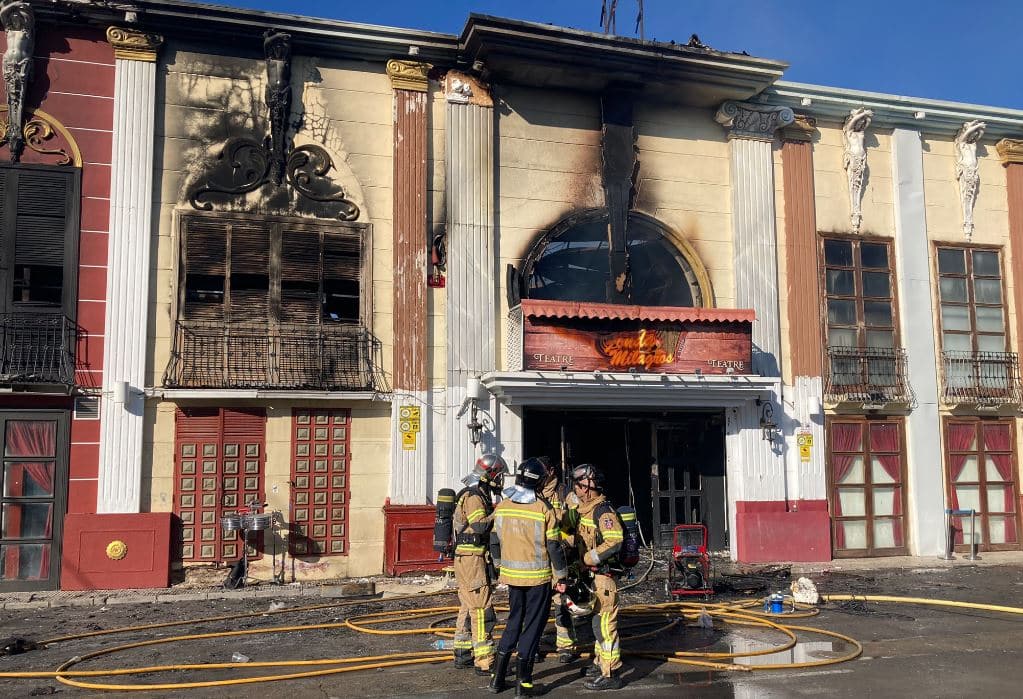 At least thirteen persons perished in a fire that engulfed three nightclubs in Murcia in southeast Spain.
The conflagration broke out in the Fonda Milagros nightclub – La Fonda – early Sunday morning.
The fire then spread to neighboring clubs as patrons fled the filled dance floors, according to the police.
Local media reported that birthday-celebrating family members were among the deceased.
La Verdad de Murcia newspaper reported that one of the birthday party guests at the club with his cousins and aunt returned home during the chaos only to learn that one of his cousins had not departed.

At least thirteen persons perished in a fire that engulfed three nightclubs in Murcia in southeast Spain.
It is unclear whether the cousin was one of the verified dead.
Police have verified that all fatalities occurred at La Fonda, but 14 individuals remain unaccounted for. They warned that the number of fatalities would likely increase.
The fire is believed to have begun around 06:00 (04:00 GMT) in the Atalayas region of Murcia, where the club is located.
After nearly 15 hours, it remains unclear what caused it. However, Murcia's mayor, Jose Ballesta, told reporters that the fire started on the club's first floor earlier in the day.
Diego Seral of the national police stated that the collapsed roof of La Fonda made it difficult to locate victims and determine what had transpired.

At least thirteen persons perished in a fire that engulfed three nightclubs in Murcia in southeast Spain.
According to La Verdad de Murcia, a 28-year-old woman sent a voice message to her mother when the fire broke out, saying, "Mummy, I love you, we're going to die."
She had gone out with her partner and some acquaintances from Caravaca de la Cruz, a nearby town. It is unclear whether she survived.
"They went because there are no nightclubs in Caravaca," the woman's father, Jairo, told the newspaper. "It was the second time she had been."
Four people are being treated for smoke inhalation at a hospital, and a local sports venue is being used to counsel those affected.
"We are devastated," said Murcia's mayor, Jose Ballesta. Three days of mourning have been declared in Murcia.
This is believed to be the worst nightclub fire in the country in more than three decades. In 1990, 43 individuals perished in a fire at a venue in Zaragoza.
SOURCE – (BBC)
Panama Canal Reduces The Maximum Number Of Ships Travelling The Waterway To 31 Per Day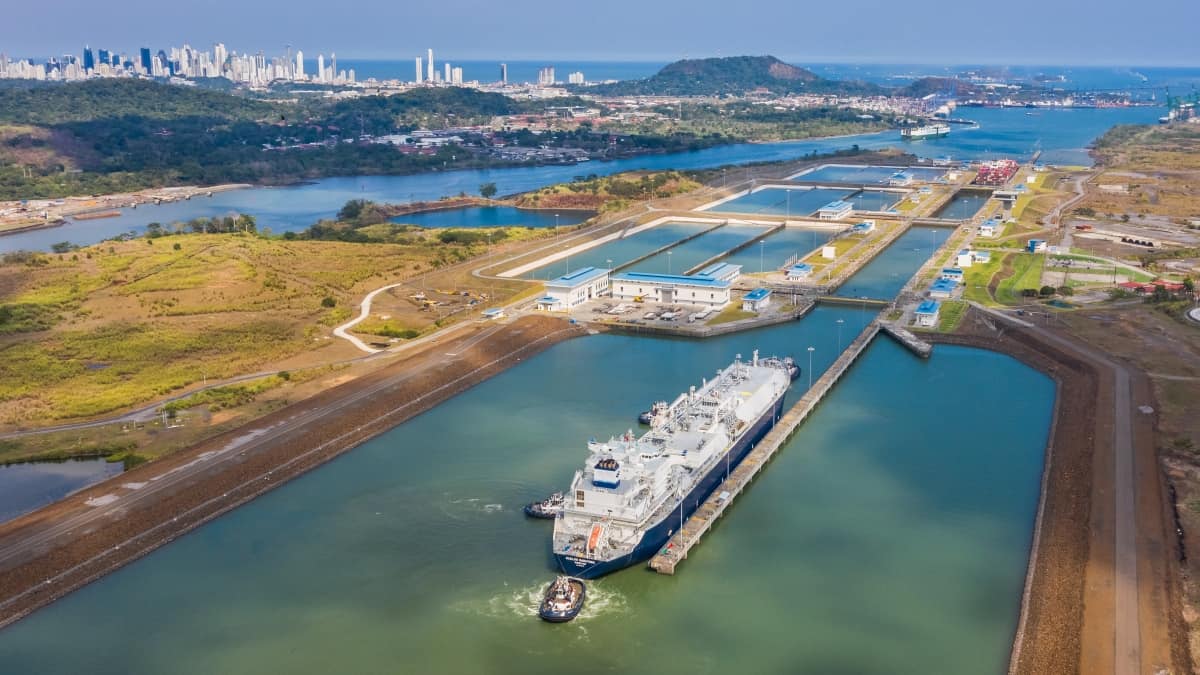 PANAMA CITY — Due to a drought that has reduced the supply of fresh water needed to operate the locks, the Canal announced on Saturday that it would reduce the maximum number of ships that can travel the waterway daily to 31 from 32 in August.
This compares to the normal daily average of 36 to 38 ships per day.
Nine ships per day will be permitted to utilize the new, larger locks, while the old-fashioned Panamax locks will accommodate 22 ships per day.

The catchment also provides freshwater to Panama City, home to roughly 2 million of the country's 4 million inhabitants.
The Canal Authority guaranteed a draught of 44 feet for ships, partly because 70 percent of waterway vessels require a depth of at least 44 feet.
In August, the canal instituted a policy limiting the maximum daily number of ships traveling through its locks to 32.
There needs to be more precipitation to sustain the watershed system of rivers and brooks that fill lakes, whose waters fill the locks.
The catchment also provides freshwater to Panama City, home to roughly 2 million of the country's 4 million inhabitants.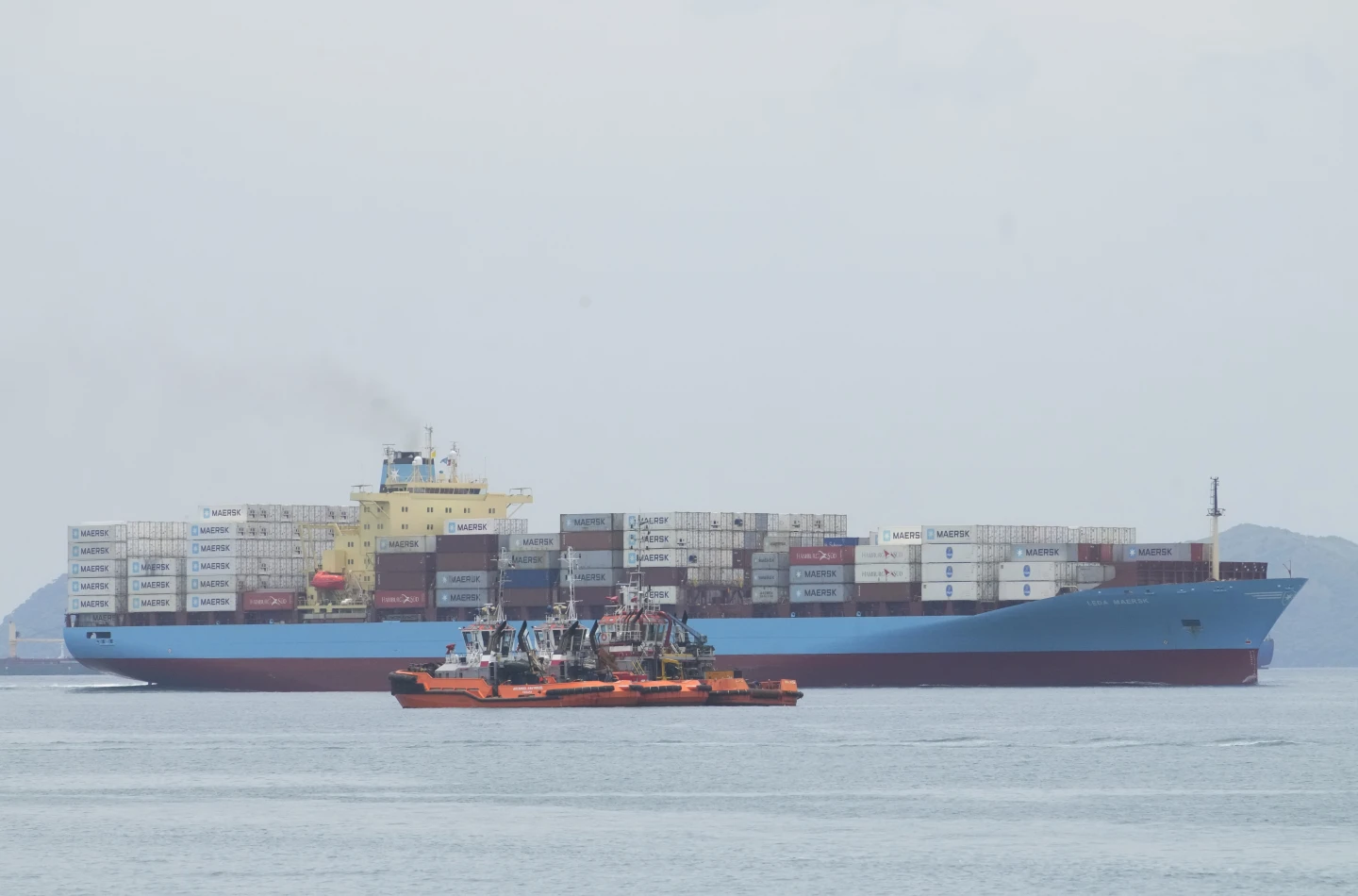 source – ap
Dianne Feinstein: 'Pioneering' Senator Dies Aged 90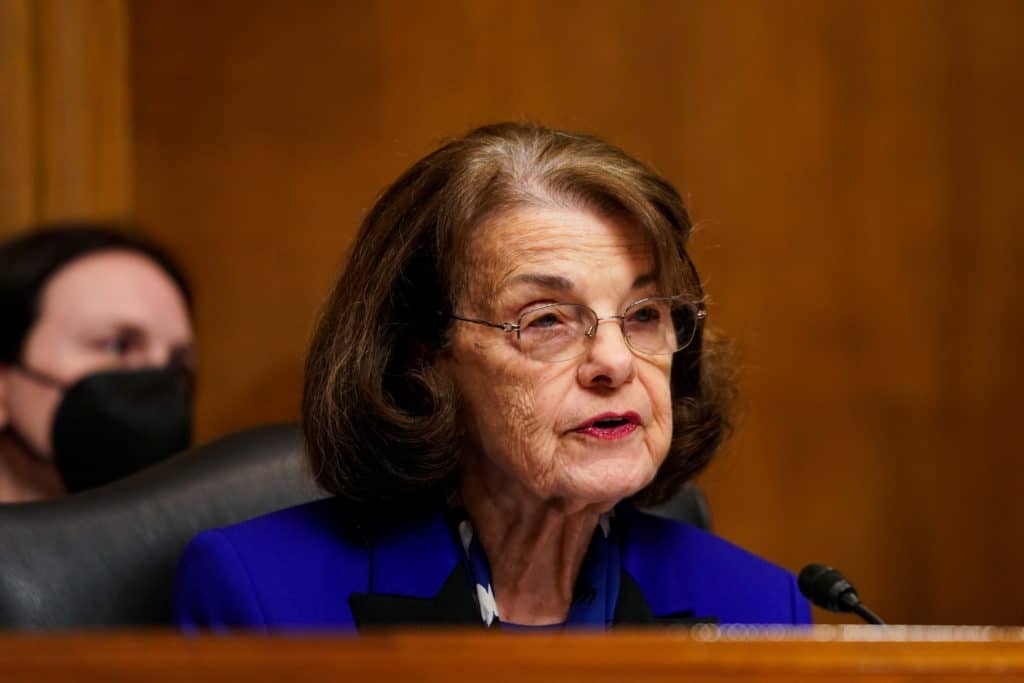 Senator Dianne Feinstein of California, who served for more than three decades and was a pioneer for women in American politics, passed away at 90.
Feinstein was the eldest senator in the United States, and she voted on Thursday.
The veteran Democrat was questioned about alleged memory and cognitive issues for months.
After a "minor fall" at home in April, she was admitted to the hospital, the latest in a series of health concerns.
The office of Ms. Feinstein stated in a statement that she died overnight at her residence in Washington, DC.
The statement continued, "Senator Feinstein was a force of nature who had an enormous impact on our country and her home state." She left an incontestable and extraordinary legacy.
Governor Gavin Newsom of California must now appoint her replacement. He had previously promised to nominate a black woman to serve the remainder of her term, which ends in 2025.
Ms. Feinstein, born in 1933 and grew up in San Francisco, attended Stanford University and was elected to the San Francisco County Board of Supervisors in 1969.
This election marked the beginning of a long career in public service that led her to become the first female mayor of San Francisco and, in 1992, a senator.
She had previously proclaimed her intention to retire at the end of the following year, but she resisted mounting pressure. Several prominent Democrats, including Representatives Adam Schiff and Katie Porter, have previously declared their intentions to run for her Senate seat.

Senator Dianne Feinstein of California, who served for more than three decades and was a pioneer for women in American politics, passed away at 90.
In a statement issued after her passing, US President Joe Biden said that Ms. Feinstein "made history in so many ways, and generations to come will benefit from her legacy."
Due to a case of shingles, she was absent from Capitol Hill for nearly three months earlier this year. Upon her return, she assumed fewer responsibilities and used a wheelchair to navigate the US Capitol. She occasionally appeared perplexed in interviews, committee hearings, and floor votes.
Ms. Feinstein was well-known for her ardent support of gun control measures and the 1994 assault weapons prohibition signed into law by President Bill Clinton.
After the murders of her predecessor, George Moscone, and city councilman Harvey Milk, she became mayor of San Francisco in 1978.
She stated that the experience of racing to Mayor Moscone's office and discovering a bullet wound while searching for his pulse had left an indelible mark on her.
As a senator, Ms. Feinstein was the first woman to chair the influential Senate Intelligence Committee, overseeing a multi-year evaluation of the CIA's controversial interrogation program of foreign terrorists following the September 11, 2001, terrorist attacks.
The evaluation ultimately resulted in legislation prohibiting "enhanced interrogation techniques" on terrorism suspects, such as waterboarding.

Senator Dianne Feinstein of California, who served for more than three decades and was a pioneer for women in American politics, passed away at 90.
Ms. Feinstein was the first woman to serve on the Senate Judiciary Committee and the first woman to lead the Senate Rules Committee.
Nancy Pelosi, a Democrat from California, described Dianne Feinstein as a "pioneering woman leader" in a statement.
"Dianne's extraordinary career will inspire countless women and girls to pursue careers in public service for generations to come," she said.
On the Senate floor, Republican minority leader Mitch McConnell praised "her dogged advocacy and diligent service".
In recent years, concerns about her deteriorating health and cognitive abilities have prompted calls for her retirement and brought attention to the aging of America's legislators.
During a committee vote, individuals around her could be heard in a widely circulated video telling her to "just say yes."
Despite mounting family tensions, she is succeeded by a daughter, Katherine, who reportedly held power of attorney over her mother's legal affairs. Richard Blum, her investment banker spouse, passed away last year.
SOURCE – (BBC)