Adidas Cancels Ye and Ends a 10 Year Partnership
Adidas has cancelled its partnership with rap artist Ye formerly known as Kanye West, saying it couldn't survive a growing backlash over the rapper's racist and antisemitic remarks.
The breakup will leave Adidas looking for another transcendent personality to help it compete with ever-larger rival Nike, but it will certainly cost Ye, as the rapper is now known, even more. The footwear business is the latest to cut relations with Ye, whose music career has dwindled as he courted controversy.
Adidas estimated that the move to halt production of its Yeezy line and discontinue payments to Ye and his firms would cost them up to 250 million euros ($246 million) in net income this year. Its stock dropped more than 2% on Tuesday.
"Adidas does not allow antisemitism or any other type of hate speech," a spokesperson said in a statement released Tuesday. "Ye's recent words and actions are reprehensible, hostile, and dangerous, and they go against Adidas values of diversity and inclusion, mutual respect, and justice."
For weeks, Ye has made antisemitic remarks in interviews and on social media, including a tweet earlier this month declaring that he would go "death con 3 on JEWISH PEOPLE," a reference to the United States defence preparedness state scale known as DEFCON.
He was barred from using Twitter and Instagram.
Ye expressed regret in an interview with podcaster Lex Fridman that was broadcast online Monday, describing his initial tweet as a mistake and apologizing to "the Jewish community." An email sent to a Ye spokesman was not immediately responded to.
Despite prior problems involving his comments about slavery and COVID-19 vaccines, Adidas has stood by Ye. However, Ye's antisemitic remarks resurrected the company's own ties to the Nazi system, which it had tried hard to break. During WWII, Adidas facilities "manufactured supplies and weaponry for the Nazi regime, using slave labour," according to the World Jewish Congress.
Jewish organizations said the decision to eliminate Ye was long overdue.
"I would have liked a clear statement earlier from a German corporation that was also involved with the Nazi government," said Josef Schuster, President and head of Germany's Central Council of Jews, the country's main Jewish organization.
Adidas, whose CEO Kasper Rorsted is retiring next year, said it decided following a "thorough evaluation" of its association with Ye, whose talent agency, CAA, and fashion company Balenciaga had already dumped the rapper.
Some Adidas employees in the United States have expressed on social media the company's silence in the hours leading up to the announcement. Despite the rising backlash, Allen Adamson, co-founder of marketing firm Metaforce, feels Adidas' delay was "understandable."
"The benefits are enormous in terms of the demographic it appeals to — younger, urban, trendsetters, and the size of the business," Adamson said. "I'm sure they hoped against hope that he'd apologize and try to make things right."
According to Morningstar analyst David Swartz in a Tuesday report, the impact of Yeezy sales will be greater than projected because the brand has discontinued production of all Yeezy products and ceased royalty payments.
Swartz forecasts Adidas revenues of $23.2 billion euros ($23.1 billion) this year, with the Yeezy brand accounting for 1.5 billion to 2 billion euros ($1.99 billion), or roughly 10% of the total. According to Swartz, the expensive brand accounts for up to 15% of the company's net income.
According to Forbes, Adidas accounted for $1.5 billion of Ye's net worth, which will drop to $400 million without the transaction, which includes his music catalogue, real estate, cash, and a share in ex-wife Kim Kardashian's shapewear firm Skims.
Despite the rapper's long-held belief that the magazine grossly undervalues his fortune, Forbes has announced that it will no longer include Ye on its list of billionaires.
In recent years, Ye has alienated even his most fervent followers. After the couple's acrimonious divorce and disturbing posts about her subsequent connection with comedian Pete Davidson, everyone close to him, including Kardashian and her family, has stopped openly defending him.
Many Ye fans have been disappointed, according to Carl Lamarre, Billboard's deputy director of R&B/Hip Hop, but the implosion of his commercial ventures has been painful to witness for those who appreciated the rapper's ability to reach new heights of success outside of hip-hop.
"This is someone who might perhaps lay down the pattern for many next performers," Lamarre added. "When you see someone graduate to his level of superstardom and transcend into business, into fashion, and touches that billionaire point, that's tremendously aspirational for our community, for hip-hop, for African Americans."
"But the same students, including myself, who were previously huge supporters, you want to defend him, but every day he gives you a reason not to," Lamarre remarked.
The 24-time Grammy winner has been progressively losing his radio audience, and his streaming figures have also dropped marginally in the last month.
His airplay audience has dropped from 8 million in the week ending Sept. 22 to 5.4 million in the week ending Oct. 20, according to statistics provided by Luminate, an entertainment data and insights company whose data fuels the Billboard music charts.
During the same time period, the popularity of his tracks on streaming on-demand fell from 97 million to 88.2 million, a 9% decrease.
Since 2016, when Ye was hospitalized in Los Angeles for what his team described as stress and tiredness, Ye has gained a reputation for stirring up trouble. He had been diagnosed with bipolar disorder; it was later revealed.
He has stated that slavery was a choice and referred to the COVID-19 vaccine as the "mark of the beast." Earlier this month, during Paris Fashion Week, Ye was slammed by the woke on Twitter for wearing a "White Lives Matter" T-shirt to the show and dressing models in the same style.
Ye attempted to buy Parler, a conservative social network with no gatekeeper, after being suspended from Twitter and Facebook.
On Tuesday, the fashion, music, and garment industries distanced themselves from Ye.
Foot Locker announced a break with the Yeezy brand and the removal of Yeezy Adidas sneakers from its shelves and online sites.
Gap has stated that it will remove Yeezy Gap merchandise from its stores and close yeezygap.com.
According to Universal Music Group, which owns the Def Jam label, Ye's music and merchandise contracts expired last year. The MRC studio stated on Monday that it is cancelling a full documentary about the rapper.
A Vogue representative stated on Tuesday that the magazine and its global editorial director, Anna Wintour, have no plans to work with Ye again after his recent controversial words and behaviour.
Jewish organizations have warned about the rapper's remarks, which come from growing antisemitism. Jonathan Greenblatt, CEO of the Anti-Defamation League, who hailed Adidas' decision to drop Ye on Tuesday, claimed his group had documented a tripling of anti-Jewish harassment, vandalism, or violence since 2015.
"We are currently dealing in a context where antisemitism is empirically on the rise," Greenblatt added. "When people with significant platforms give antisemitism and other forms of bigotry license, it creates an environment in which these kinds of acts have a degree of permission they might not have had previously."
Lamarre stated that he recognized Ye's mental health and personal concerns but that it is even more necessary to halt and evaluate providing him with a platform for his hateful words.
Trump Is Back At His New York Civil Fraud Trial As Testimony Nears An End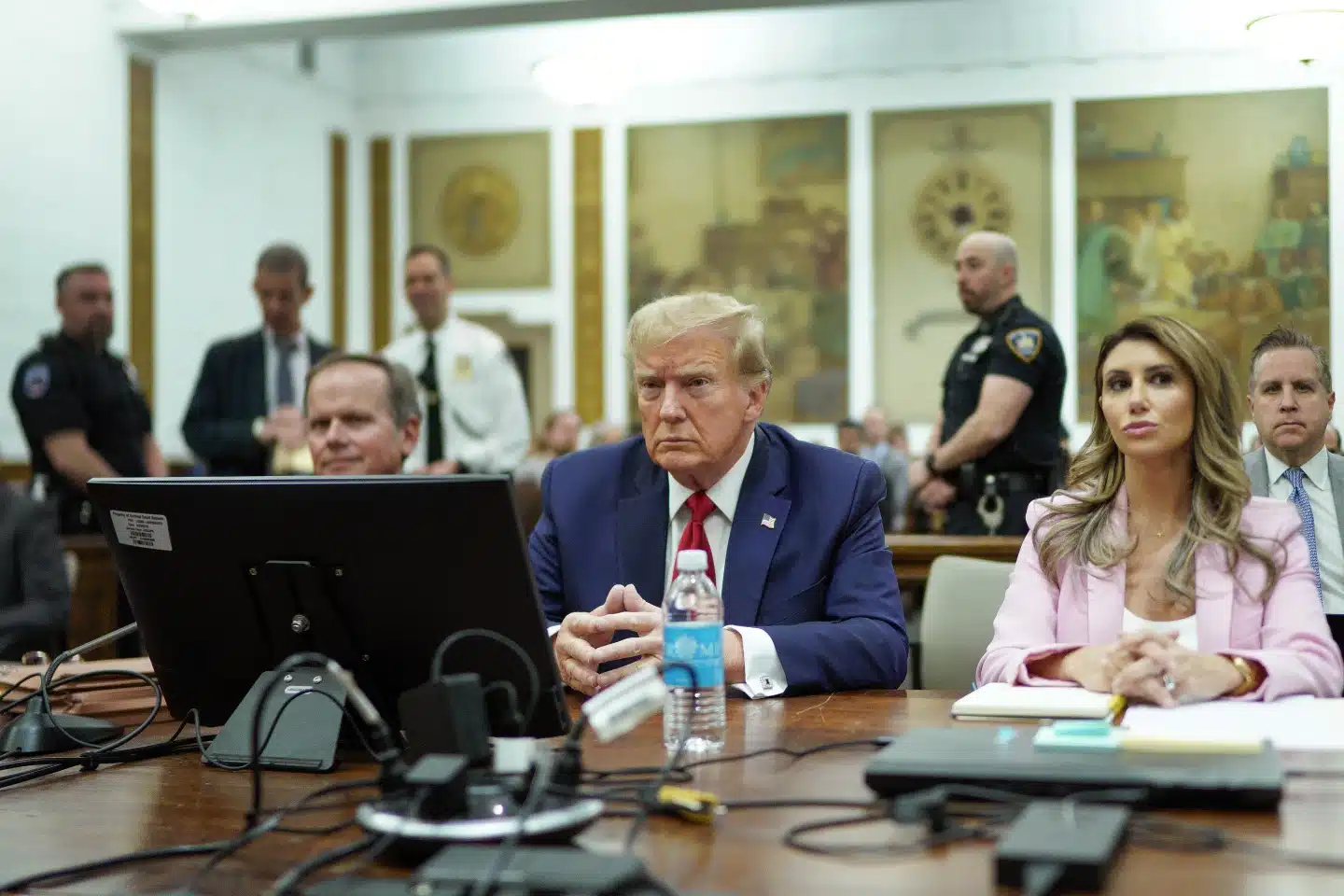 NEW YORK – After a month of criticizing the proceedings from afar, former President Donald Trump returned to his civil business fraud trial as a spectator on Thursday.
After more than two months of testimony, the Republican presidential candidate for 2024 arrived to hear an accounting professor testify about financial issues relevant to the case.
Trump is slated to testify for the second time on Monday.
Even as he campaigns to retake the office and fights four criminal charges, Trump focuses heavily on the New York lawsuit. Outside the courtroom, he's been a dissatisfied bystander, a combative witness, and a furious pundit.
"This is a witch hunt, and it's a very corrupt trial," Trump remarked as he entered the courtroom on Thursday.
The case is putting his net worth on trial, probing his real estate empire, and threatening to bar him from doing business in his home state.

Trump Is Back At His New York Civil Fraud Trial As Testimony Nears An End
In the claim, New York Attorney General Letitia James accuses Trump, his corporation, and some officials of defrauding banks and insurers by providing them with financial statements that overstate the value of trademark properties such as his Trump Tower penthouse and Mar-a-Lago, the Florida club where he now resides.
The statements were submitted to assist in secure deals, such as loans with low-interest rates available to the ultra-wealthy, and certain loans required fresh statements every year.
Donald denies any wrongdoing and claims that the figures in the statements understated his wealth. He has repeatedly minimized the value of the documents in closing agreements, stating that lenders and others should conduct their analyses.
And he argues that James and Judge Arthur Engoron, both Democrats, abused their power in the case.
Eli Bartov, an accounting professor at New York University, testified in Trump's defense on Thursday.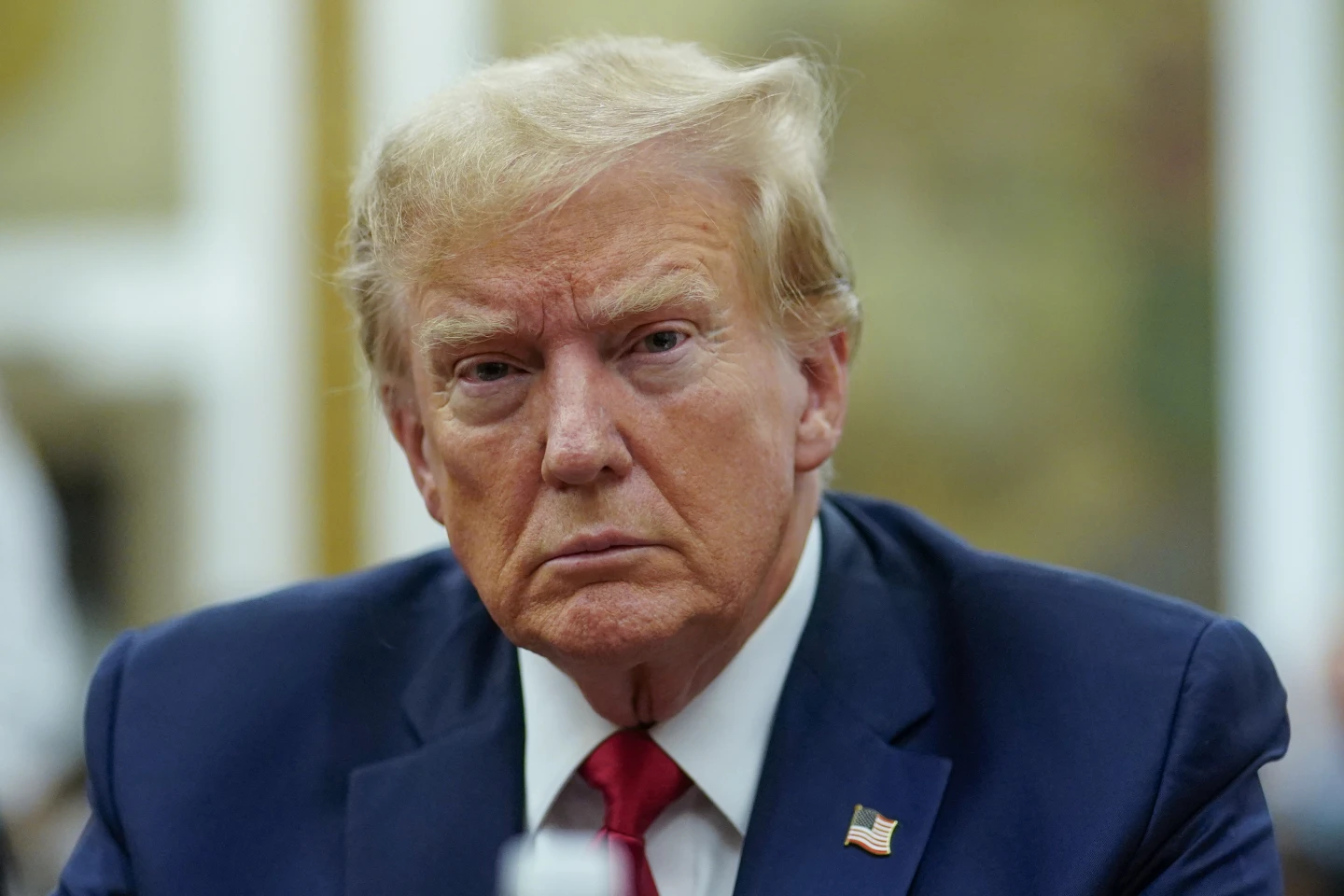 Trump Is Back At His New York Civil Fraud Trial As Testimony Nears An End
Bartov rejected the attorney general's assertions that Trump's financial statements violated basic accounting principles in a report written before his hearing. According to the professor, such statements are merely a starting point for recipients to do their own assessments in the accounting and financial world.
Trump has frequently lamented the situation on his Truth Social platform.
Going to court in person provides him with a microphone —several of them, thanks to the press cameras stationed in the hallway. He frequently expostulates and casts various developments as wins on his way into and out of the proceedings, which cameras cannot record.
When Engoron ruled Trump had breached a gag order that forbids trial participants from publicly commenting on court staffers, he penalized him $10,000 on Oct. 26. Trump's lawyers are challenging the gag order.
James has not gone unchallenged, frequently — but not on Thursday — showing up to court when Trump is present and making her statements on social media and on the courthouse steps. Lawyers in the case have been instructed not to make press remarks in the hallway, but the former president has been permitted to do so.

Trump Is Back At His New York Civil Fraud Trial As Testimony Nears An End
"Here's a fact: Donald  has been committing financial fraud for years." "Here's another fact: There are consequences when you break the law," her office tweeted this week on X, formerly Twitter.
While the non-jury trial focuses on allegations of conspiracy, insurance fraud, and manipulating corporate documents, Engoron previously concluded that Trump and the other defendants committed fraud. He appointed a receiver to take charge of some of Trump's properties, but an appeals court has stayed that order for now.
During the trial, James seeks more than $300 million in penalties and a ban on Donald and the other defendants doing business in New York.
It is unclear when the testimony will conclude, although it is expected before Christmas. Closing arguments are slated for January, and Engoron hopes to reach a verdict by the end of the month.
SOURCE – AP
Wikipedia, Wrapped. Here Are 2023'S Most-Viewed Articles On The Internet's Encyclopedia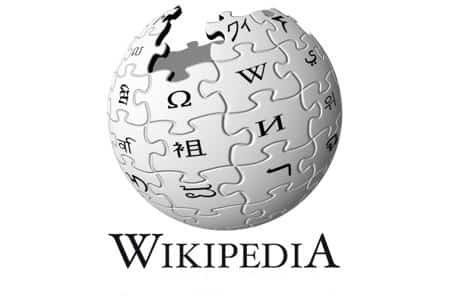 NEW YORK – Remember what you were looking for in 2023? Wikipedia, on the other hand, has the receipts.
According to data provided Tuesday by the Wikimedia Foundation, the non-profit behind the free, openly edited online encyclopedia, English Wikipedia received more than 84 billion views this year. The most popular piece was on ChatGPT (the AI chatbot that appears to be everywhere these days).
OpenAI's ChatGPT has flown into the public eye since its inception just over a year ago, as the technology makes its way into schools, health care, legislation, and even religious preaching. The chatbot has also contributed to developing arguments regarding the possible benefits and risks of generative AI, most of which are detailed on its Wikipedia page.

Here Are 2023'S Most-Viewed Articles On The Internet's Encyclopedia
The annual list of fatalities was the second most-read article on Wikipedia in 2023, after taking the #4 and #1 rankings in 2022 and 2021, respectively. Individual entries for important figures who died this year drew much attention, notably those for Matthew Perry and Lisa Marie Presley.
Meanwhile, the highly anticipated 2023 Cricket World Cup came in third place — along with three other cricket-related entries in Wikipedia's top 25 this year, including the Indian Premier League at #4, marking the first time cricket content has made the list since the Wikimedia Foundation began tracking in 2015.
"Barbenheimer," Taylor Swift and others also appeared to influence our internet-reading habits in 2023. Here are this year's top 25 English Wikipedia articles.
According to the Wikimedia Foundation, this top 25 ranking was constructed using English Wikipedia statistics as of November 28. The charity plans to update full-year figures on January 3, 2024.
The United States (33.2 billion) and the United Kingdom (9 billion), along with India (8.48 billion), Canada (3.95 billion), and Australia (2.56 billion), are the top countries that accessed English Wikipedia globally in 2023, according to Wikimedia Foundation data shared with The Associated Press.

Here Are 2023'S Most-Viewed Articles On The Internet's Encyclopedia
1. ChatGPT: 49,490,406 pageviews
2. Deaths in 2023: 42,666,860 pageviews
3. 2023 Cricket World Cup: 38,171,653 pageviews
4. Indian Premier League: 32,012,810 pageviews
5. Oppenheimer (film): 28,348,248 pageviews
6. Cricket World Cup: 25,961,417 pageviews
7. J. Robert Oppenheimer: 25,672,469 pageviews
8. Jawan (film): 21,791,126 pageviews
9. 2023 Indian Premier League: 20,694,974 pageviews
10. Pathaan (film): 19,932,509 pageviews
11. The Last of Us (TV series): 19,791,789 pageviews
12. Taylor Swift, 19,418,385: pageviews
13. Barbie (film): 18,051,077 pageviews
14. Cristiano Ronaldo: 17,492,537 pageviews
15. Lionel Messi: 16,623,630 pageviews
16. Premier League: 16,604,669 pageviews
17. Matthew Perry: 16,454,666 pageviews
18. United States: 16,240,461 pageviews
19. Elon Musk: 14,370,395 pageviews
20. Avatar: The Way of Water: 14,303,116 pageviews
21. India: 13,850,178 pageviews
22. Lisa Marie Presley: 13,764,007 pageviews
23. Guardians of the Galaxy Vol. 3: 13,392,917 pageviews
24. Russian invasion of Ukraine: 12,798,866 pageviews
25. Andrew Tate: 12,728,616 pageviews
According to the Wikimedia Foundation, this top 25 ranking was constructed using English Wikipedia statistics as of November 28. The charity plans to update full-year figures on January 3, 2024.
The United States (33.2 billion) and the United Kingdom (9 billion), along with India (8.48 billion), Canada (3.95 billion), and Australia (2.56 billion), are the top countries that accessed English Wikipedia globally in 2023, according to Wikimedia Foundation data shared with The Associated Press.
SOURCE – (AP)
Rizz Named Word Of The Year 2023 By Oxford University Press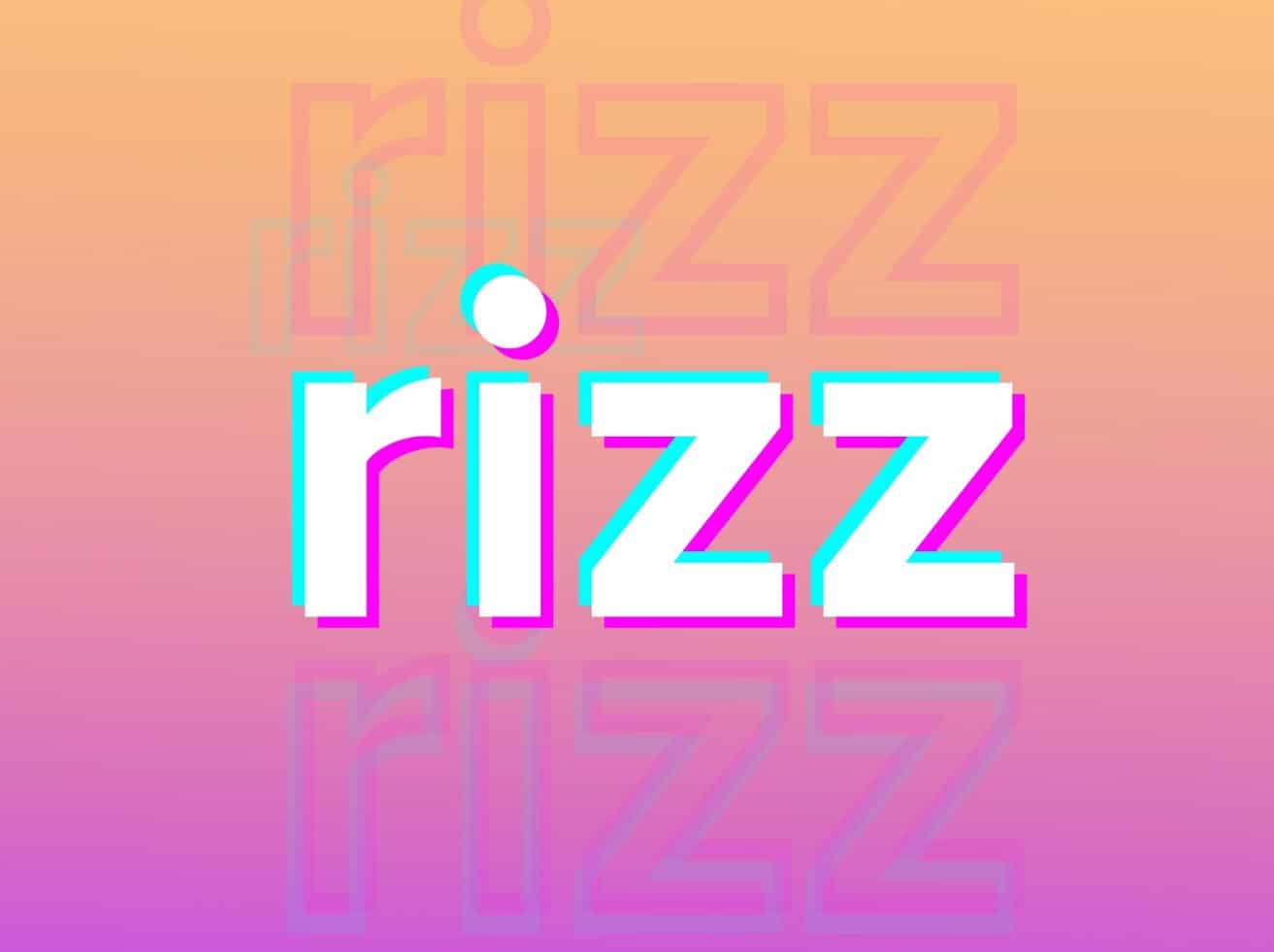 Are you adept at flirting or chatting up possible partners? If this is the case, you may already have rizz and be unaware of it.
Young folks utilize the Oxford word of the year, internet slang for romantic appeal or charm.
It was one of eight words chosen from a shortlist to define the mood, ethos, or preoccupations of 2023.
A public poll was used to narrow down the list before Oxford lexicographers made the ultimate selection.
Swiftie, Beige Flag, and Situationship were among the other contenders.
If you are not a member of Generation Z, the term may be meaningless to you.
However, it is widely utilized online, with billions of views of the hashtag "rizz" on TikTok.

Rizz Named Word Of The Year 2023 By Oxford University Press
It is described as style, charm, or attractiveness, as well as the ability to attract a romantic or sexual partner, by Oxford University Press [OUP], which publishes the Oxford English Dictionary [OED].
The word "charisma" is assumed to be a shorter variant of "charisma."
It can also be used as a verb, as in "to frizz up," which means "to attract, seduce, or chat up someone."
It's essentially a modern version of the "game," described as skill, proficiency, and the capacity to sexually entice people through one's charm.

What do the shorlisted words mean?
Beige flag (n.): a character feature that indicates that a partner or possible partner is boring or lacks creativity; (also) a quality or habit, especially of a partner or potential mate, that is very distinctive but not good or bad. [proposed definition]
A situationship (n.) is a romantic or sexual relationship that is not formal or established.
Swiftie (n.): a devoted follower of Taylor Swift. [proposed definition]
Prompt (n.): a command issued to an artificial intelligence program, algorithm, or the like that affects or influences the content it generates [draft definition]
De-influencing (n.): the activity of deterring individuals from purchasing specific things or pushing people to consume less material goods, particularly through social media [draft definition]
The Oxford University Press emphasized that lexicographers are writing a draft definition "for the Word of the Year campaign" and that terms without draft definitions are already in the OED.

Rizz Named Word Of The Year 2023 By Oxford University Press
The rest of the words will be included in dictionaries "after assessment of their longevity, frequency, and breadth of usage," according to the statement.
Kai Cenat, a Twitch streamer and YouTuber is widely credited with popularizing the term rizz, which he used with his buddies.
The word's popularity has grown this year, and in June, actor Tom Holland was asked by Buzzfeed about the secret to his frizz.
Holland responded, "I have no rizz at all." "I have limited rizz," he says before detailing how he won his fiancée Zendaya over by playing the "long game."

Another slang term characterizing "unapologetically self-indulgent, lazy, slovenly, or greedy" behavior that was last year's Oxford word of the year was "goblin mode."
Casper Grathwohl, president of Oxford Languages, stated that while "goblin mode" was popular following the epidemic, "it's interesting to see a contrasting word like rizz come to the forefront."
He speculated that the word referred to "a prevailing mood of 2023, where more of us are opening up after a challenging few years and finding confidence in who we are."
Mr. Grathwohl said that the increased use of the word frizz demonstrated that words and phrases derived from online culture "are increasingly becoming part of the day-to-day vernacular."
The language specialists at Oxford University Press chose the selection of eight words.
This list was then subjected to a public vote in late November, narrowing the field to four finalists before the experts decided.
Collins Dictionary revealed "artificial intelligence" as the word of 2023 in November.
SOURCE – BBC