A&F Launches Investigation Into Ex-CEO Sexual Misconduct Claims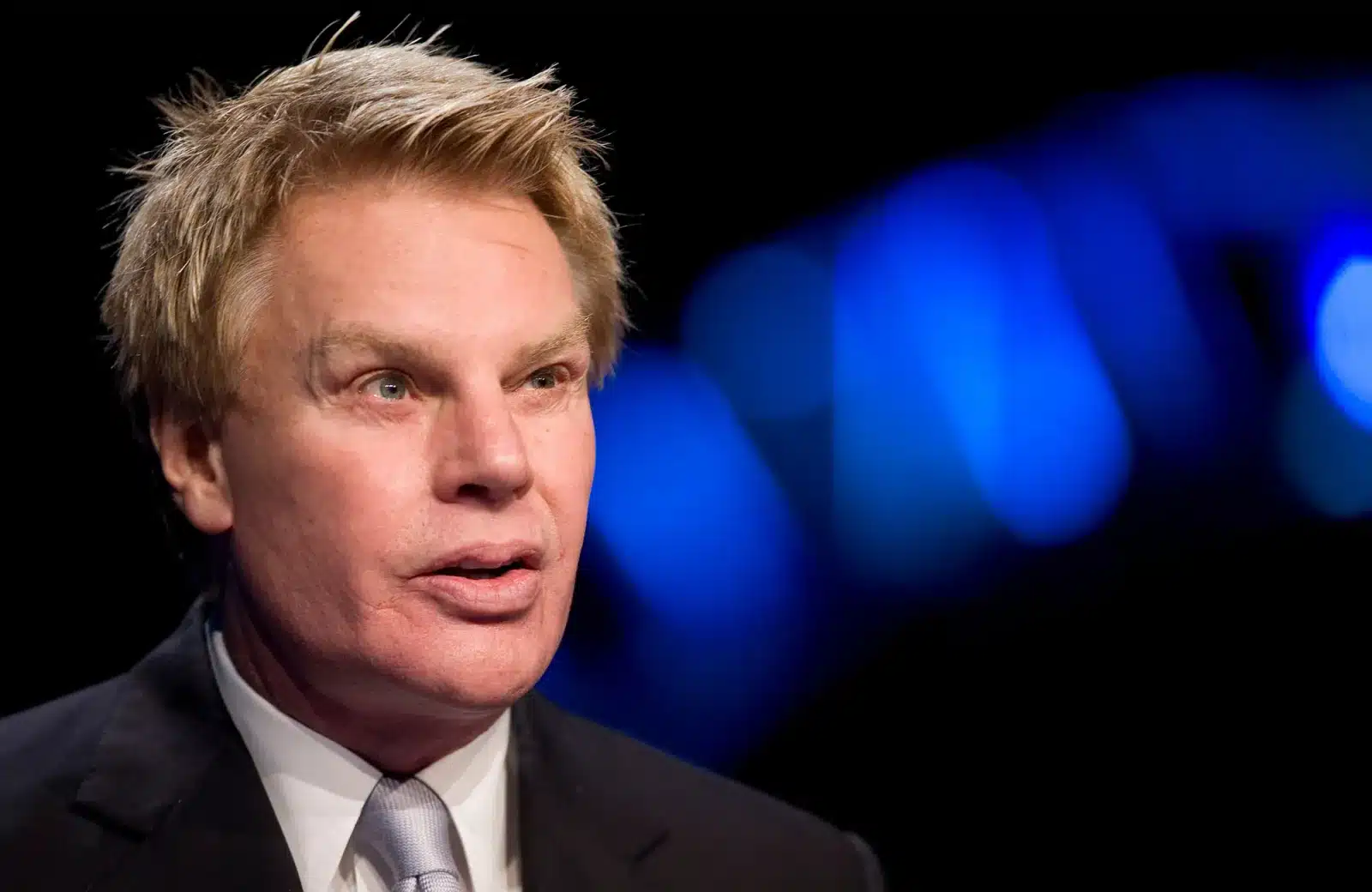 Abercrombie & Fitch (A&F) has announced that it is investigating allegations against its former CEO.
Mike Jeffries has been accused of exploiting men at international sex events that he hosted.
An investigation by the BBC revealed that an organized network used a middleman to recruit young adult males for events with Mr. Jeffries and Mr. Smith's partner, Matthew Smith, with some alleging abuse.
Mr. Jeffries and Mr. Smith did not respond to comment requests.
Since being contacted by the BBC, A&F, which operates approximately 850 stores worldwide, including its Hollister brand, has hired an "outside law firm to conduct an independent investigation" into the allegations. It stated that it was "appalled and disgusted" by the behavior in question.
There is no evidence that the company was aware of the BBC's discovery of allegations of sexual exploitation at sex events.
It has previously referred to Mr. Jeffries as its modern-day founder, as he transformed the Ohio-based brand from a failing heritage outfitter to a multibillion-dollar adolescent retailer during the 1990s. According to company filings at the time, he departed with a retirement package valued at approximately $25 million (£20.5 million) in 2014 due to declining sales.
According to BBC Panorama, in the months preceding Mike Jeffries' departure, a pension fund invested in A&F brought legal proceedings alleging that the company had paid out settlements in response to allegations of "misconduct" by its then-CEO.

Abercrombie & Fitch (A&F) has announced that it is investigating allegations against its former CEO.
A source requesting anonymity stated that he had seen internal documents documenting payoffs for staff and contract employees complaining about Mr. Jeffries' behavior. According to the source, the documents he reviewed did not disclose the nature of the complaints.
BBC Panorama inquired if the complaints were sexual, but A&F refused to respond.
After the BBC published its investigation into allegations of exploitation at sex events on Monday, A&F stated that it "was unaware of the sexual misconduct allegations" and that its new leadership had transformed the company into "the values-driven organisation we are today."
Mr. Jeffries allegedly exploited men for sex at events he hosted in his New York residences and luxurious hotels around the globe, including in London, Paris, Venice, and Marrakech, according to a two-year BBC investigation.
Between 2009 and 2015, twelve men described attending or organizing events featuring sex acts for the 79-year-old fashion mogul and his 60-year-old British companion, Mr. Smith.
The eight men who attended the events stated that a man with a missing snout and a snakeskin patch recruited them. The BBC has identified him as James Jacobson.

Abercrombie & Fitch (A&F) has announced that it is investigating allegations against its former CEO.
Half of the men who spoke to the BBC about their recruitment claimed they were initially misled about the nature of the events or were not informed that sex was involved. Others stated that they knew the events would be sexual, but this was not precisely what they expected. Everyone was compensated.
Mr. Jacobson refuted any wrongdoing and stated that all participants entered the events "with their eyes open."
Warning: This story contains explicit sexual content
Men who attended these occasions told the BBC Mr Jeffries and Mr Smith would engage in sexual activity with about four men – or "direct" them to have sex with each other. The men reported that personnel at the event gave them envelopes containing thousands of dollars in cash.
David Bradberry, who was 23 then, said he was introduced to Mr. Jacobson in 2010 by an agent who described him as the gatekeeper to "the owners" of A&F, but no mention of sex was made. During their meeting, he stated that Mr. Jacobson suggested that Bruce Weber, A&F's official photographer at the time, capture his photograph.
Then, Mr. Bradberry stated, "Jim made it clear that I would not meet with Abercrombie & Fitch or Mike Jeffries unless I agreed to oral sex with him." He described his condition as "paralysed."
In retrospect, he acknowledges that this incident should have been a "red flag," but he viewed Mr. Jacobson as "just a creepy old man I wouldn't have to see again."
Later, Mr. Bradberry accepted an invitation to a daytime event at Mr. Jeffries' former Hamptons property on New York's Long Island, which was sold for $29 million. He claimed to have discussed his aspirations to become an A&F model with Mr. Jeffries and Mr. Smith. Then, he claimed, Mr. Jeffries held "poppers" (a drug that can induce a strong head rush and disorientation) under his nose and later engaged in sexual activity with him.

Abercrombie & Fitch (A&F) has announced that it is investigating allegations against its former CEO.
Signing a nondisclosure agreement "felt like intimidation" – David Bradberry.
In 2011, Barrett Pall reported feeling pressured to attend an event in the Hamptons. When he was 22, he claimed that an older model who received a referral fee recruited him as his "replacement" for "some sort of sexual experience" with the couple. He stated that he consented because the older model had helped him financially and felt indebted to him.
Mr. Pall reported that the elder model told him, "You don't have to do anything you don't want to do," but suggested, "The further you go, the better," alluding to career opportunities. He felt compelled to "perform" when he arrived at the event. Mr. Pall stated at one point that Mr. Jeffries was molesting him from behind.
"I believe this experience has broken me," he said. "I believe that this robbed me of any remaining innocence. It affected my mental state. But with the vocabulary I possess now, I can inform you that I was taken advantage of."
Barrett Pall stated that his experience left him feeling devastated.
In 2011, dozens of males were flown to Marrakesh for the largest event described to the BBC, which took place in a private villa at a five-star hotel. According to the BBC, Mr. Jeffries and Mr. Smith are also guests. Alex, whose name has been changed to protect his identity, explained that he was a struggling model supporting his family back home when he was recruited as a performer for the event, where he anticipated having to strip.
Alex, a straight man in his twenties at the time, claimed he auditioned for Mr. Jacobson, who praised his dancing but demanded he "finish the job" by engaging in oral sex with him. "I had debt, and I wanted to support my family," Alex explained. "I completed the task while feeling disgusted."
Alex flew to Marrakesh for the event a few weeks later, believing that "the hardest part had been completed." However, moments into his performance, Mr. Jeffries allegedly attempted to kiss him. "I attempted to participate without offending him. "I was extremely uneasy," Alex stated.
Eventually, he said he hid in a back room and fell unconscious. Alex stated that he awoke with a prophylactic in his stomach and feared that the champagne he was given earlier had been tampered with.
"After putting the pieces together, I believe there is a strong possibility that I was drugged and assaulted. "I will likely never know for certain what happened," he said.
Abercrombie & Fitch (A&F) has announced that it is investigating allegations against its former CEO.
A civil attorney who reviewed the BBC's evidence recommended that US prosecutors investigate whether what these "brave men" describe could constitute sex trafficking. Under US law, sex trafficking includes using force, fraud, or coercion to induce an adult to travel to another state or country in exchange for sexual services.
Brad Edwards stated, "There may have been evidence of coercion for some of the men, while others may not have felt the coercive tactics."
He added that Mr. Jeffries and Mr. Smith could contend that the men were consenting adults and that the fact that some of them had engaged in commercial sex in the past was "a factor"; however, he stated that past actions were "really irrelevant" when determining whether a particular commercial sex act was the result of force, fraud, or coercion.
"Given the stories of these courageous men who have come forward, I believe it is vital that federal prosecutors investigate this case," Mr. Edwards said, adding that prosecutors faced a "very high" burden of proof.
Over several weeks, the BBC made repeated attempts via letter, email, and phone to contact Mr. Jeffries and Mr. Smith, inviting them to respond to a detailed list of allegations and ensuring that they were fully aware of the allegations against them. There has been no response.
Mr. Jacobson, the 70-year-old intermediary, stated his attorney in which he took offense at the suggestion of "any coercive, deceptive, or forceful behavior on my part" and stated that he had "no knowledge of such conduct by others."
He stated that he did not recall promising modeling opportunities. "Every encounter I had was entirely voluntary and never coercive," he said. Everyone I've interacted with who attended these events did so with wide-open eyes.
SOURCE – (BBC)
Spotify CFO Is One Of Thousands To Leave The Company — After He Moves To Sell $9 Million In Shares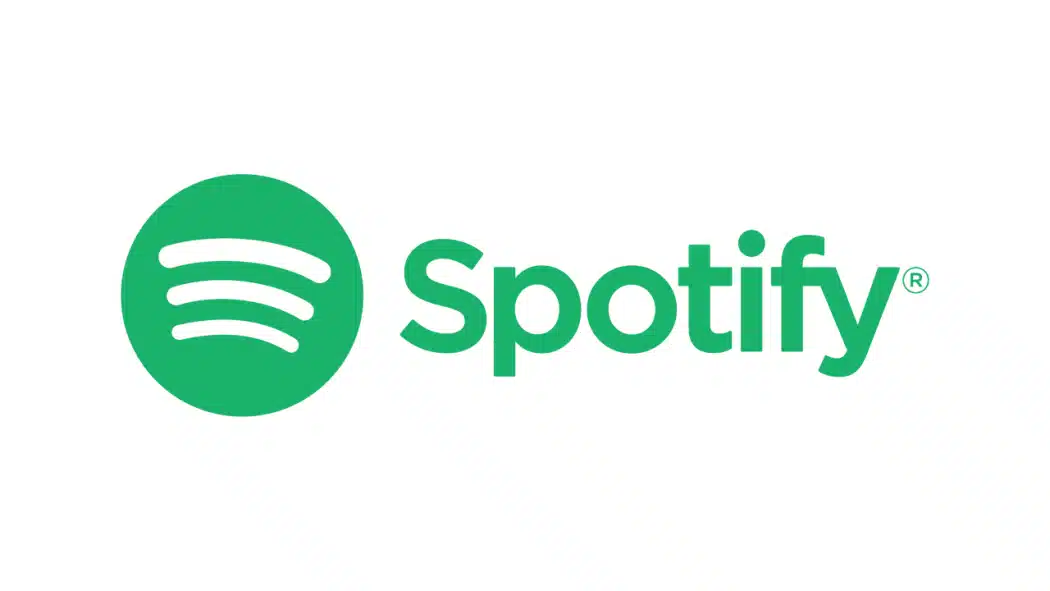 NEW YORK – According to Spotify, its chief financial officer will retire next year, just days after the music streaming giant announced its third round of layoffs for 2023.
CEO Daniel Ek said in a statement announcing CFO Paul Vogel's departure that the two had "come to the conclusion that Spotify is entering a new phase and needs a CFO with a different mix of experiences."
Spotify said this week that it would be laying off 17% of its global personnel to cut expenses and become profitable. A representative acknowledged that approximately 1,500 individuals will lose their employment.
Their stock increased by nearly 8% after the layoffs were revealed on Monday. According to securities records, Vogel sold more than $9.3 million in shares on Tuesday.

Spotify CFO Is One Of Thousands To Leave The Company — After He Moves To Sell $9 Million In Shares
According to The Guardian, two additional top executives received over $1.6 million in stock options.
Vogel is leaving Spotify on March 31st. According to a blog post, Ben Kung, presently vice president of finance planning and analysis, will "take on expanded responsibilities" in the interim while Spotify seeks a replacement externally.
Stockholm-based For the nine months ending September, The company reported a net loss of 462 million euros (about $500 million). The corporation declared in January that it was laying off 6% of its workforce. In June, it eliminated another 2% of its workforce, or around 200 people, primarily in its podcast section.

Spotify CFO Is One Of Thousands To Leave The Company — After He Moves To Sell $9 Million In Shares
The company is a popular music streaming service that offers a vast library of songs, podcasts, and playlists for users to access on-demand. With a user-friendly interface, Spotify allows subscribers to create personalized playlists, discover new music based on their listening habits, and explore a wide range of genres.
The platform is available on various devices and offers both free and premium subscription options, allowing users to enjoy ad-supported or ad-free listening experiences.
SOURCE – (AP)
McDonalds Burger Empire Set For Unprecedented Growth Over The Next 4 Years With 10,000 New Stores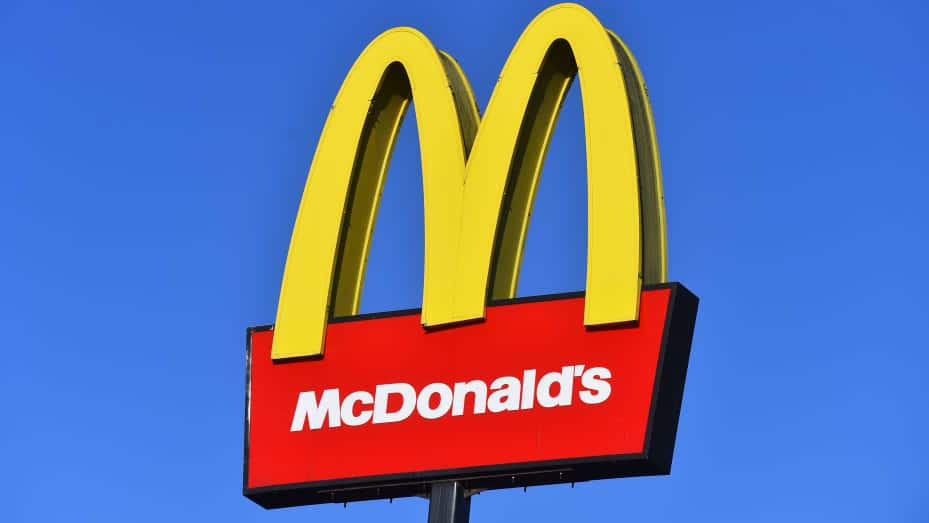 McDonald's aims to open roughly 10,000 outlets over the next four years, an unprecedented expansion rate even for the world's largest burger business.
In an investor report on Wednesday, the Chicago burger behemoth expects to have 50,000 outlets open globally by the end of 2027. McDonalds had 40,275 locations at the beginning of this year.
It intends to open 900 new stores in the United States and 1,900 in some of its more important international markets, including Canada, Germany, the United Kingdom, and Australia. The company intends to have an additional 7,000 outlets in other international markets, with more than half of those in China.
Manu Steijaert, McDonald's chief customer officer, stated that it took the corporation 33 years to open its first 10,000 outlets and 18 years to develop from 30,000 to 40,000. However, the corporation feels its footprint needs to be improved to meet demand, particularly in faster-growing parts of the United States.

McDonald's Burger Empire Set For Unprecedented Growth Over The Next 4 Years With 10,000 New Stores
The company also stated that the increasing development of delivery demand necessitates bringing restaurant locations closer to clients to provide speedier delivery times. In 2017, McDonald's delivery generated $1 billion in global sales, which has since increased to more than $16 billion.
"No matter how the customer chooses to order, out ability to serve them relies on our locations," he stated.
McDonald's stock was unchanged on Wednesday.
The company also announced a relationship with Google Cloud on Wednesday, claiming that it will help expedite automated services and minimize complexity for its staff.

McDonald's Burger Empire Set For Unprecedented Growth Over The Next 4 Years With 10,000 New Stores
McDonald's same-store sales increased over 9% globally in the third quarter despite a modest drop in traffic in the United States.
The corporation is focused on basic menu items such as Quarter Pounders and fries, which account for 65% of systemwide sales, according to McDonalds.
Burgers with softer, freshly toasted buns, meltier cheese, and more Big Mac sauce will be available in the United States by the end of 2024 and in most other markets by the end of 2025. McDonald's claims that chicken sales are now on a level with beef and that the McCrispy sandwich will be available in nearly all worldwide markets by 2025.

McDonalds Burger Empire Set For Unprecedented Growth Over The Next 4 Years With 10,000 New Stores
McDonalds is a global fast food restaurant chain known for its hamburgers, cheeseburgers, and french fries. The company was founded in 1940 and has since grown to become one of the largest and most recognizable fast food brands in the world.
With a widespread presence in over 100 countries, McDonalds offers a diverse menu that includes items such as chicken sandwiches, salads, and breakfast options.
he company is also known for its iconic golden arches logo and its commitment to providing quick and convenient service to its customers.
SOURCE – (AP)
Woman Who Assaulted Chipotle Worker Sentenced To Fast Food Job For Two Months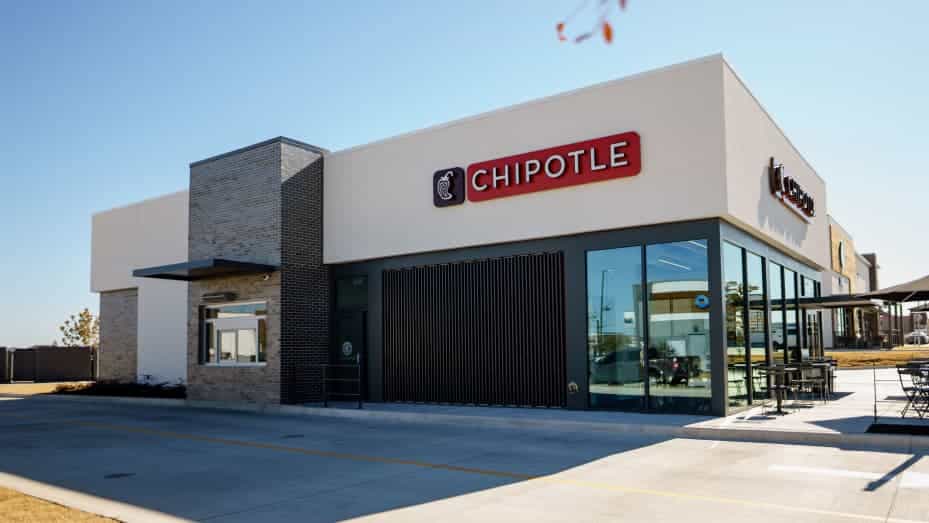 An Ohio woman who was convicted of assault after tossing a burrito bowl at a Chipotle employee was offered an unusual method to shorten her sentence.
Rosemary Hayne, 39, has been ordered by a judge to work in a fast-food restaurant for two months.
In a viral video, Hayne can be seen yelling at a Chipotle employee before throwing her meal in his face.
She was first sentenced to pay a fine and serve 180 days in jail, with 90 days suspended.
But then the judge had another thought.
"You didn't get your burrito bowl the way you like it, and this is how you respond?" Judge Timothy Gilligan in Parma, Ohio sentenced Hayne.

Woman Who Assaulted Chipotle Worker Sentenced To Fast Food Job For Two Months
"This isn't the 'Real Housewives of Parma.'" "This is not acceptable behavior," he declared, according to local Fox affiliate WJW.
Mr Gilligan told Hayne she could avoid 60 days in jail if she agreed to work at least 20 hours per week for two months at a fast-food business.
Hayne agreed.
On September 5, a bystander recorded the incident and posted it to Reddit, where it quickly went viral.
In court, Hayne apologized and attempted to explain why she screamed at the Chipotle employee, Emily Russell, 26.
"If I showed you how my food looked and how my food looked a week later from that same restaurant, it's disgusting looking," Hayne said in an interview with WJW.
"I bet you won't be happy with the food you'll get in jail," Mr Gilligan said.
Emily Russell said in court that the incident had traumatized her and that she had since quit her work at Chipotle.

Woman Who Assaulted Chipotle Worker Sentenced To Fast Food Job For Two Months
She told the Washington Post that she was intervening to defend a 17-year-old employee being shouted at by Hayne. She complained that the dish was too hot and burned her face.
"I was so embarrassed and in shock," she admitted to the publication. "I couldn't believe my customers had to witness that."
As of Tuesday morning, a GoFundMe effort for Ms Russell had raised $7,200 (£5,700).
Chipotle is a popular fast-casual restaurant chain known for its Mexican-inspired menu and customizable options.

Woman Who Assaulted Chipotle Worker Sentenced To Fast Food Job For Two Months
The restaurant offers a variety of burritos, bowls, tacos, and salads, allowing customers to choose from different proteins, toppings, and salsas.
Chipotle is also recognized for its commitment to using high-quality, sustainably sourced ingredients. With over 2,800 locations across the United States, Canada, and Europe, Chipotle has established a strong presence in the fast-food industry.
SOURCE – (BBC)