Amazon Is Investing Up To $4 Billion In AI Startup Anthropic In Growing Tech Battle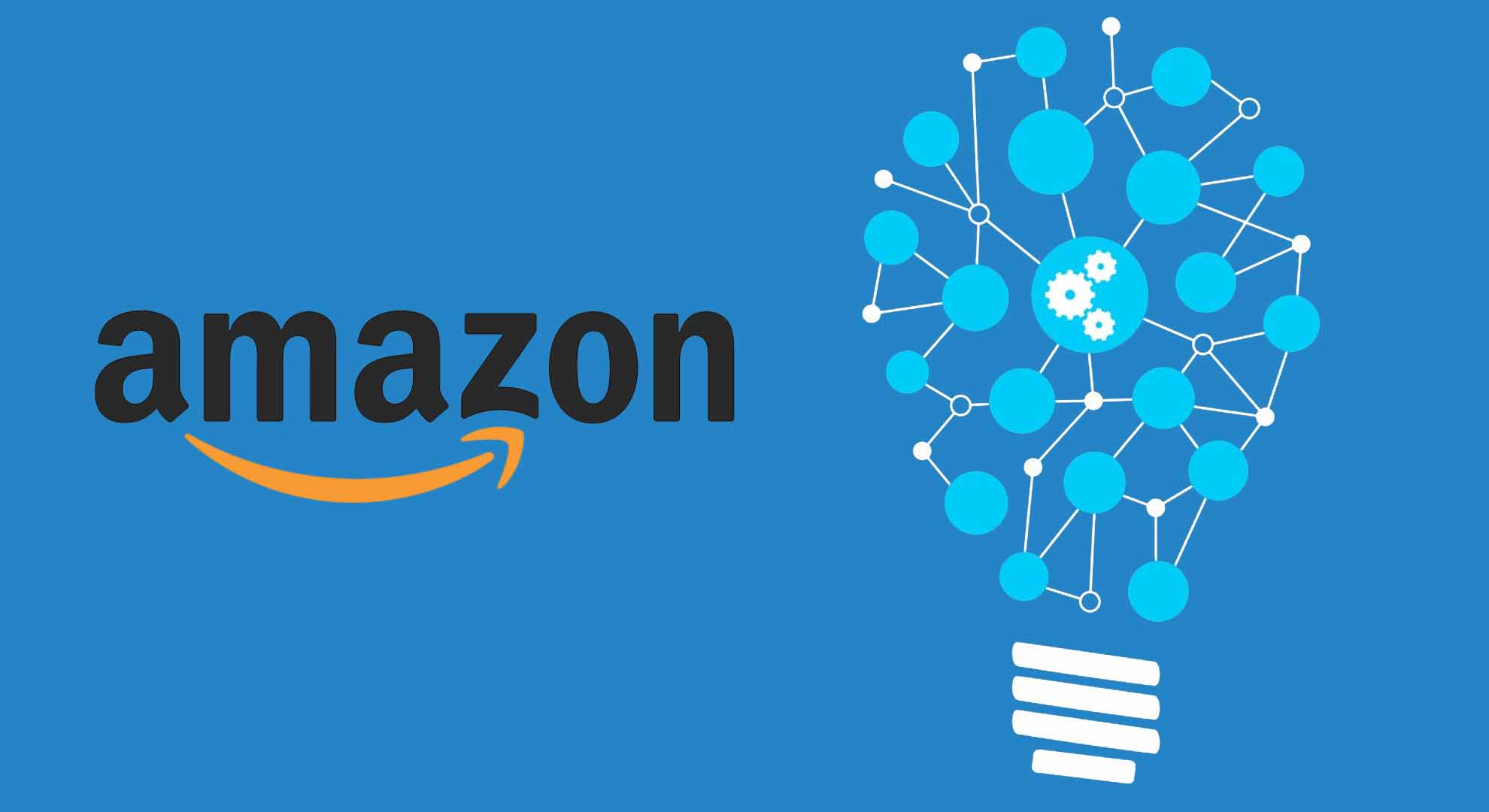 Amazon is investing up to $4 billion in artificial intelligence startup Anthropic and acquiring a minority stake in the company, the two companies announced on Monday.
The investment underscores how Big Tech companies are pouring money into AI as they race to capitalize on the opportunities that the latest iteration of the technology is set to fuel.
According to Amazon and Anthropic, the agreement is part of a larger collaboration to develop so-called foundation models, which are the basis for the generative AI systems that have garnered worldwide attention.
Foundation models, also known as large language models, are trained on vast online information pools, such as blog posts, digital books, scientific articles, and pop songs, to generate text, images, and videos that resemble human labor.

Amazon Is Investing Up To $4 Billion In AI Startup Anthropic In Growing Tech Battle.
Under the terms of the agreement, Anthropic will use Amazon as its primary cloud computing service and train and deploy its generative AI systems using Amazon's custom processors.
Anthropic, based in San Francisco, was founded by former employees of OpenAI, the creator of the ChatGPT AI chatbot that made a global impact with its ability to generate responses that resembled human responses.
Anthropic has released Claude, its own ChatGPT competitor. The most recent version, available in the United States and the United Kingdom, can "sophisticated dialogue, creative content generation, complex reasoning, and detailed instruction," according to the company.
Amazon is racing to catch up to competitors such as Microsoft, which invested $1 billion in OpenAI in 2019 and another multibillion-dollar investment at the beginning of the year.
Amazon has been releasing new services to keep up with the AI arms race, such as an update to its popular assistant Alexa that enables users to have more human-like conversations and AI-generated summaries of consumer product reviews.
SOURCE – (AP)
Bitcoin Has Surpassed $41,000 For The First Time Since April 2022. What's Behind The Price Surge?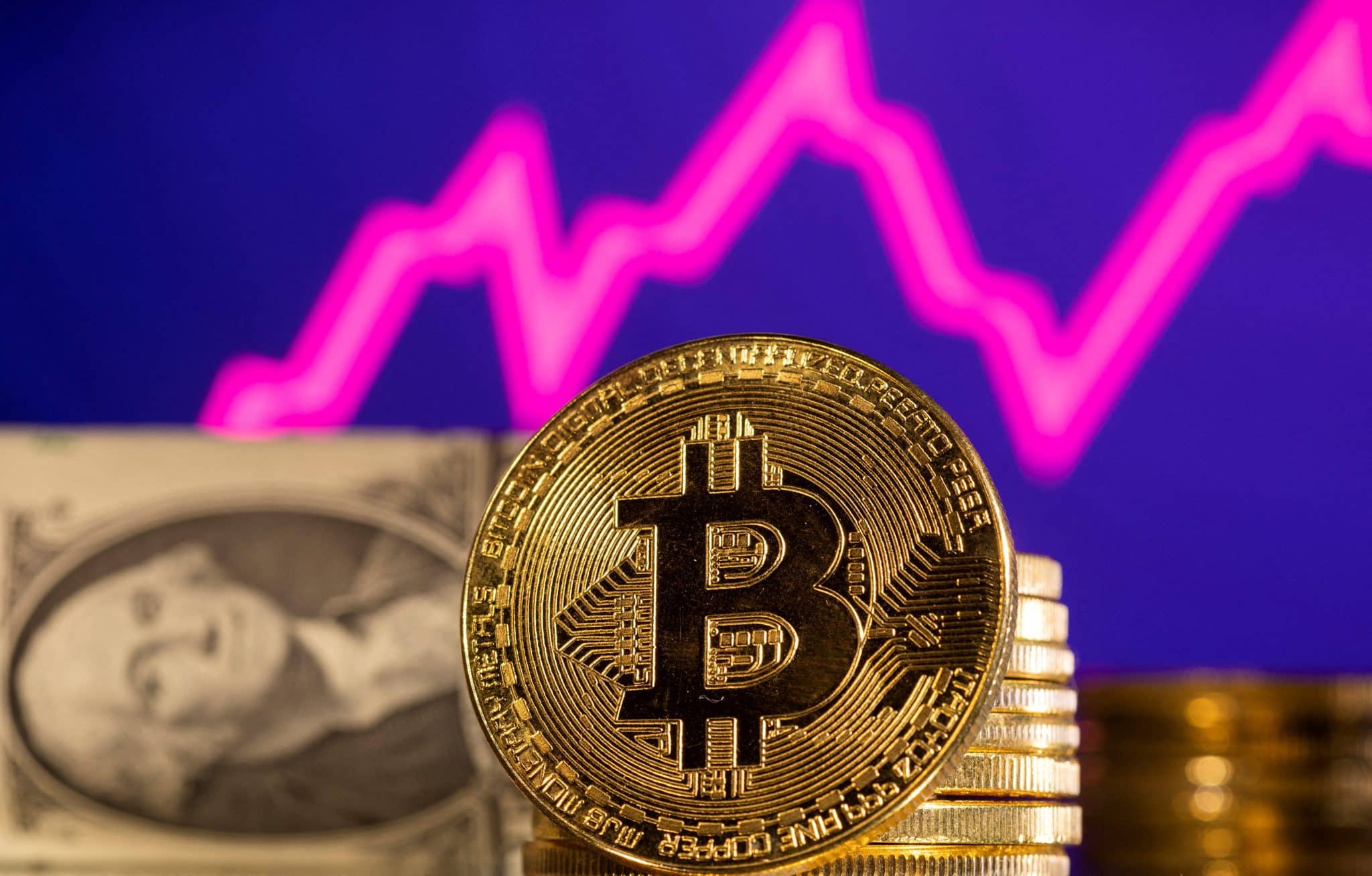 NEW YORK – Bitcoin is experiencing a renaissance. On Monday, the world's largest cryptocurrency surpassed $41,000 for the first time in over a year and a half, marking a 150% increase this year.
According to FactSet, volatile bitcoin soared from just over $5,000 at the start of the epidemic to roughly $68,000 in November 2021, a period highlighted by a rise in demand for technology products. Prices dropped back to earth after an aggressive sequence of Federal Reserve rate hikes aimed at curbing inflation, followed by the collapse of FTX, one of the largest crypto businesses.
When 2023 began, a single bitcoin was worth less than $17,000, losing more than 75% of its value. However, once inflation began to fall, investors returned in huge numbers. Furthermore, the failure of large tech-focused banks prompted additional investors to resort to cryptocurrency as they exited holdings in Silicon Valley start-ups and other hazardous bets.
However, anticipation for the legalization of spot bitcoin exchange-traded funds – a pooled investment product that can be bought and sold like stocks — is propelling this recent rally.

Bitcoin Has Surpassed $41,000 For The First Time Since April 2022. What's Behind The Price Surge?
According to industry supporters, this new manner of investing in bitcoin at spot prices rather than futures pricing could make it easy for anyone to enter the crypto verse while minimizing some of the well-documented hazards of cryptocurrency investing. Previously, regulators rejected bitcoin spot ETF applications, but recent victories for some crypto fund managers have increased the likelihood of a first approval as soon as next month.
"The longer-term catalyst (for bitcoin) is a lot of optimism related to the potential approval of a spot ETF," said Riyad Carey, a Kaiko research analyst, on Monday. However, he pointed out that a regulatory green light does not guarantee sustained gains.

Bitcoin Has Surpassed $41,000 For The First Time Since April 2022. What's Behind The Price Surge?
While analysts anticipate that the probable introduction of spot bitcoin ETFs will generate a much wider pool of crypto investors, Carey added that future volumes might go either way. This might either increase or decrease the value of Bitcoin.
Bitcoin's recent rise comes at an extremely disruptive time for cryptocurrencies. Last month, the United States authorities fined Binance, the world's largest crypto exchange, $4 billion after its founder, Changpeng Zhao, pleaded guilty to a felony charge.
However, according to Carey, Binance continues to operate and maintain its market share. In some respects, the company's settlement "propelled the market forward more by removing one of the… more ominous overhangs that was a sort of big question mark," he added, pointing to bitcoin's advances two weeks after the announcement.
Despite Bitcoin's recent euphoria, experts warn that it is a dangerous trade with highly unpredictable price movements. Investors might lose money as fast as they make it.
The bankruptcy of crypto exchange behemoth FTX last year also "left a big scar" on the public's confidence in the crypto business and crushed ordinary investors, according to the report. According to Edward Moya, a former senior market analyst at Oanda, institutional money, such as hedge funds, drives most of the current crypto investment.

Bitcoin Has Surpassed $41,000 For The First Time Since April 2022. What's Behind The Price Surge?
Carey also stated that liquidity in cryptocurrency markets has yet to restore to pre-FTX levels, and that lesser liquidity can exacerbate price volatility.
"In the past few months, that has normally been the price moving up — but people should always be aware it can go in the reverse and quickly," he said.
The price was $41,709 as of 1:30 p.m. Eastern time Monday.
Other crypto players' equities have risen in recent months at different rates or to the same heights as Bitcoin. For example, Ethereum was trading at $2,223 on Monday afternoon, up 85% from the beginning of 2023. Meanwhile, Binance Coin and Dash are down about 5.25% and 24.37% for the year, with Monday afternoon values of around $231 and $32, respectively.
SOURCE – (AP)
Tesla's Cybertruck Hits The Market With A Higher Price Tag And Plenty Of Challenges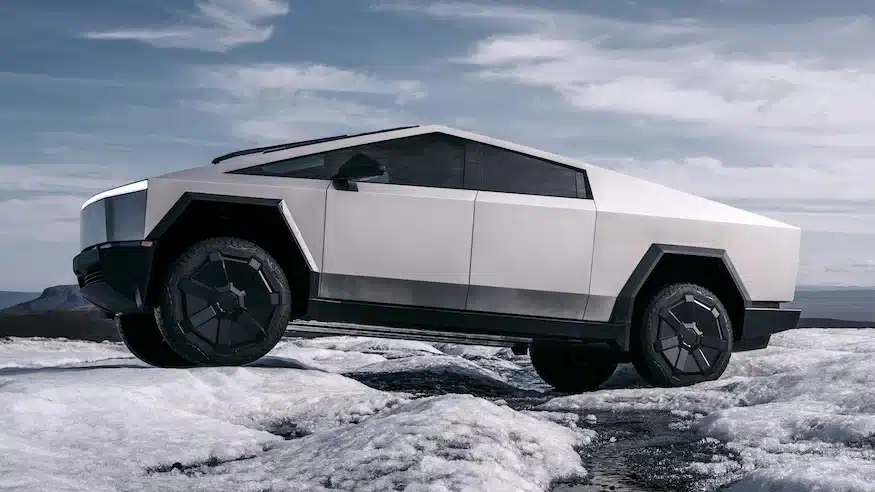 Tesla CEO Elon Musk presided over the company's long-awaited Cybertruck delivery, which was first shown four years ago. While there was little new information since the original presentation, Tesla's website was updated with a new price.
The event had the typical Musk flash, with lofty predictions about "the future" and visuals of Cybertrucks traveling across the ice, but it offered very little new information. Even the price on Tesla's website, which required a $250 deposit to place an order, did not contain standard car-buying experiences, such as selecting options. There was no mention of practicalities like front trunk capacity or anything beyond the company's current estimate of a 250-mile range.
However, the website did mention that the top-of-the-line model would be known as the "Cyberbeast."
The Tesla Cybertruck starts at $60,990 before federal tax credits, over $20,000 more than the base model initially proposed at the vehicle's introduction in 2019. The business originally stated that the Cybertruck would cost less than $40,000, but a pandemic and subsequent severe inflation prompted the corporation to change its mind.
Even then, it would only be "available in 2025," according to the Tesla website.
If you want one in 2024, expect to pay about $80,000.
By itself, the Cybertruck enters an electric vehicle market packed with vehicles in the same price range. It's not only pickups but also SUVs. It's an issue that's already dampening sales of some electric vehicles, particularly in the luxury market, as automakers struggle to establish their electric production processes.
He also bragged about the Cybertruck's "sports-car-like" capability, showing a video of it hauling a Porsche 911 on a trailer while racing a Porsche 911 down a drag strip. Honestly, Porsche 911 sports cars aren't sold on raw acceleration. Of course, neither is a pickup truck, so it's unclear how big of a selling point that will be.

Tesla's Cybertruck Hits The Market With A Higher Price Tag And Plenty Of Challenges
However, Tesla's website only shows that acceleration figure for the Cyberbeast version of the truck, which costs over $100,000. The truck's 11,000-pound towing capacity also noted in the presentation, is shown exclusively in the $80,000 or $100,000 all-wheel-drive variants.
According to Brian Moody, executive editor of Kelley Blue Book, the truck's price range may be fine compared to other high-end trucks on the market. The pricing range that Tesla can provide is limited.
"Because Tesla has basically one version of the truck with some minor modifications, they don't have the advantage of having a very low-price truck as well as a very high and heavy-duty, super-capable truck," Moody wrote in an e-mail.
According to Wedbush Securities analyst Dan Ives, who is bullish on Tesla, the business has around 2 million bookings for the Cybertruck. He predicted that just 30% to 40% of those reservations would be turned into sales. The larger issue may be the production issues that Musk says the firm is experiencing as it attempts to ramp up vehicle manufacturing, especially with competition from electric pickups from Ford, GM, and Rivian.
"It's a Herculean task to ramp production, but Tesla has been here before," he said, referring to prior product launches such as the Model 3 sedan. However, he warned that "it's a much more complex market for them to navigate."
The Cybertruck, which resembled a high-end kitchen appliance when it was initially shown in 2019, looked like nothing else on the road, and it still does. The purpose of its strange, angular all-metal appearance was to stand out: Musk sought to make a statement with something that wasn't just another large truck.
However, the Cybertruck's qualities, such as power and range, do not stand out. The market has transformed during Tesla's development and delays over the last four years. Even before the first one rolls into a customer's driveway, Tesla's flashy new pickup is significantly more ordinary beneath its gleaming veneer.
Electric motors can give a lot of towing and hauling power, and the truck's basic size allows for many batteries and a long range. Tesla is one of many automakers to recognize this opportunity.

Even then, it would only be "available in 2025," according to the Tesla website.
Ford began selling the F-150 Lightning electric pickup truck four years ago, and Rivian R1T pickups have become familiar sights on American roadways. General Motors just began manufacture of the Chevrolet Silverado EV electric truck. Stellantis' Ram 1500 Rev electric vehicle will also be available in late 2024.
This isn't the same setting as it was four years ago, and the Cybertruck's capabilities don't look as impressive as they did. Many of these other trucks have capabilities that rival, and in some cases even outperform, Tesla's.
Musk has also frequently stated how tough it is to construct the Cybertruck due to its unconventional design.
The truck is built of unpainted stainless steel, a material not commonly utilized for cars since the durability of the material that Musk has touted makes it difficult to build with and fix. The massive stamping machines commonly employed in auto manufacturing to quickly bend metal into shape struggle with stainless steel.
It also features a unibody construction rather than a separate body and chassis like most large pickups. Unibody structure is common in crossover SUVs and compact, light pickups such as the Ford Maverick. Body-on-frame designs are commonly used for heavy-duty vehicles due to their strength and flexibility for towing huge loads.
"There will be enormous challenges in reaching volume production with the Cybertuck and making the Cybertruck cash flow positive," Musk remarked recently during an investor call.

Musk has also frequently stated how tough it is to construct the Cybertruck due to its unconventional design.
The Cybertruck's total size could be an advantage. According to Tesla, the Cybertruck is less than 19 feet long, slightly shorter than conventional full-size trucks. However, Tesla boasts that its cargo bed, at over six feet long, is slightly longer than typical.
However, the Cybertruck may forego front storage in exchange for its small body length. It lacks the extended hood of other pickups, notably electric pickups from Ford and GM. This could imply that the Tesla has less "frunk" – or front trunk – space. Ample functional front room, in particular, has been a major selling factor for the Ford truck.
The wedge shape of the vehicle, where the sides of the cargo bed meet the roof, may also make access to the bed from the sides difficult. Pickup drivers frequently reach over the sides to load and unload objects close to the cab.
The payload capacity of the Cybertruck, or the amount of weight it can carry in its cargo bed, is also slightly higher than competitors currently in production. The Ford F-150 Lightning can tow up to 2,200 pounds. However, the Ram 1500 Rev will be able to haul up to 2,700 pounds, which is more than the Cybertruck.
SOURCE – (BBC)
Sam Altman: Ousted OpenAI Boss To Return Days After Being Sacked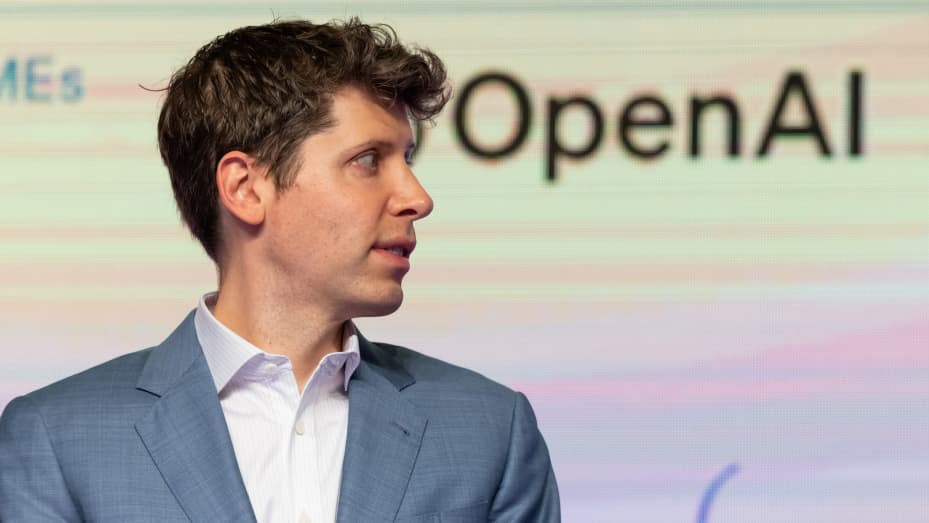 The corporation has announced that OpenAI co-founder Sam Altman will return as CEO just days after being sacked by the board.
According to the IT company, the agreement "in principle" includes appointing new board members.
Mr Altman's dismissal on Friday stunned industry observers, prompting colleagues to threaten mass resignations unless he was reinstated.
"I am looking forward to returning to OpenAI," Mr Altman wrote in a post on X, formerly Twitter.
"I love OpenAI, and everything I've done in the last few days has been in service of keeping this team and its mission together," he continued.
Last Monday, the board fired Mr. Altman, prompting co-founder Greg Brockman to leave and throwing the star artificial intelligence (AI) startup into disarray.
The three non-employee board members, Adam D'Angelo, Tasha McCauley, and Helen Toner, and a third co-founder and the firm's head scientist, Ilya Sutskever, made the choice.

The corporation has announced that OpenAI co-founder Sam Altman will return as CEO just days after being sacked by the board.
On Monday, however, Mr Sutskever apologized for X and signed the staff letter urging the board to reverse course.
Microsoft, which utilizes OpenAI technology in many of its products and is the company's largest investor, subsequently offered Mr Altman a position managing "a new advanced AI research team" at the tech behemoth.
Then, on Wednesday, OpenAI announced that it had agreed in principle to Mr Altman's return to the tech business and would partially reassemble the board of directors that had sacked him.
According to OpenAI, former Salesforce co-CEO Bret Taylor and former US Treasury Secretary Larry Summers will join current director Adam D'Angelo.
Mr Brockman also stated in a post on X that he would return to the firm.
Emmett Shear, named interim CEO of OpenAI, said he was "deeply pleased" by Mr Altman's return after "72 very intense hours of work."

Microsoft CEO Satya Nadella stated that the company is "encouraged by the changes to the OpenAI board."
"We believe this is a first essential step on a path to more stable, well-informed, and effective governance."
Many employees have expressed excitement about the news, writing on social media: "We're back – and we'll be better than ever," commented Cory Decareaux on Linkedin.
"These last few days have been the wildest I could have imagined. This is an example of a cohesive corporate culture."
Others, however, believe the incident has harmed OpenAI, which became perhaps the most prominent AI startup in the world after developing the chatbot ChatGPT.
"OpenAI cannot be the same company that existed until Friday night." "This has implications not only for potential investors but also for recruitment," S&P Global Market Intelligence's Nick Patience told the BBC.

Many enterprises and projects now use OpenAI's technology.
One project, Be My Eyes, collaborated with the firm to create an AI-powered assistant for the blind and partially sighted.
Its CEO, Michael Buckley, stated on LinkedIn that he had been "bombarded by sales calls from rival [AI] companies seeking some opportunistic business wins," but that they would stick with OpenAI because "they prioritized accessibility," even though it was "close to meaningless for them from a revenue perspective."
Questions remain unanswered
The dispute at the top of OpenAI began when the then-board declared it was ousting Mr Altman, citing "lost confidence" in his leadership.
It accused him of not being "consistently candid in his communications" – and, following all the twists and turns since Friday, it's still unclear what they thought he wasn't candid about.
Whatever the reason, it was evident that OpenAI employees were dissatisfied; over 700 signed an open letter threatening to leave unless the board resigned.
According to the letter, Microsoft told them there was employment for all OpenAI employees if they chose to join the company. Microsoft later stated that it would match their current compensation.
Mr Altman's stunning return has neutralized that threat.
However, the recent upheaval has sparked concerns about how only four individuals could make decisions that have rocked a multibillion-dollar technological company.
This is due in part to OpenAI's unconventional structure and aim.
It launched in 2015 as a non-profit – many charities do – to develop "safe artificial general intelligence that benefits all of humanity." Its goals did not include protecting shareholders' interests or increasing income.
In 2019, it established a for-profit subsidiary, but its mission remained unaltered, and the non-profit's board of directors retained control.
It needs to be clarified whether disagreements about OpenAI's future path led to the crisis or what guarantees, if any, Mr Altman made to ensure his return.
Many observers, however, have asked for further transparency, with Tesla CEO Elon Musk among those urging the board members to "say something."
However, this has yet to occur. Ms Toner said nothing more than "and now, we all get some sleep" on X in response to the news of her reinstatement and new board.
SOURCE – (BBC)