FTC: Amazon Used An Algorithm To Essentially Raise Prices On Other Sites, The FTC Says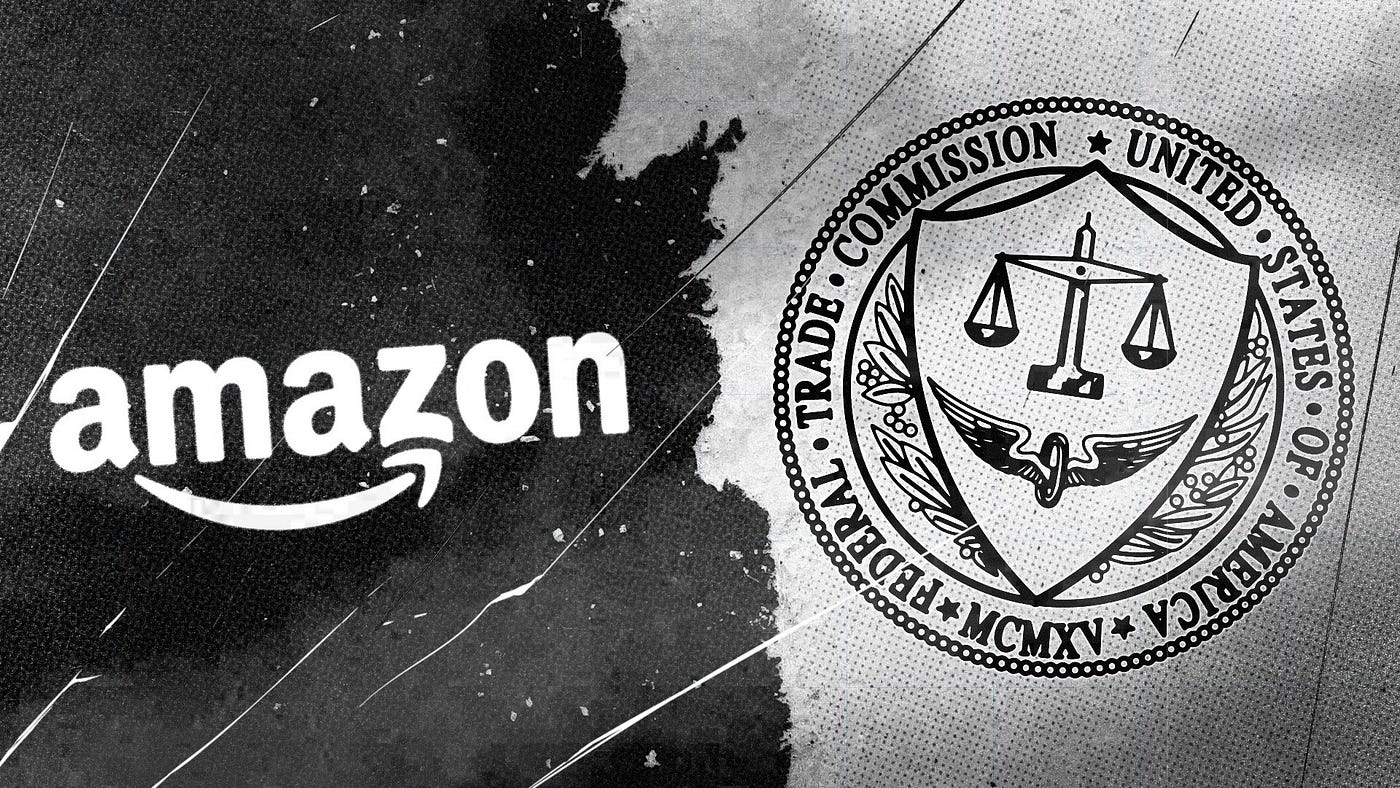 According to newly unredacted portions of the FTC's antitrust lawsuit against Amazon, the company used a secret algorithm that helped the company raise prices on other online sites and "destroyed" some internal communications while the agency was investigating the company.
According to the new extracts released on Thursday, Amazon officials purposefully destroyed correspondence by utilizing a feature on the popular app Signal that causes communications to vanish. The FTC said that by doing so, Amazon "destroyed more than two years' worth of communications" from June 2019 to "at least early 2022," despite directives to the contrary from the FTC.
Amazon spokesperson Tim Doyle said in a prepared statement that the FTC's claim was "baseless and irresponsible."
"Amazon voluntarily disclosed employee Signal use to the FTC, painstakingly collected Signal conversations from its employees' phones, and allowed agency staff to inspect those conversations even when they had nothing to do with the FTC's investigation," Doyle stated in a press release.
In September, the FTC and 17 states sued Amazon, alleging that the corporation was abusing its market position to inflate prices on and off its platform, overcharge vendors, and hinder competition. Amazon has been accused of breaking federal and state antitrust laws, but the corporation has defended its business practices vigorously.
The antitrust prosecution is the government's most forceful endeavor to curb Seattle-based Amazon's market clout, and it comes at a time when the FTC has been taking big swings against internet corporations.

Amazon Used An Algorithm To Essentially Raise Prices On Other Sites, The FTC Says
The lawsuit's unredacted extracts released on Thursday also gave new information on a much-discussed algorithm, originally published by The Wall Street Journal and former Vox reporter Jason Del Ray.
According to the FTC's allegations, Amazon has utilized the program, nicknamed "Project Nessie," to identify products that will allow them to make more money. The corporation utilized it to forecast where it may boost prices and have other shopping sites follow suit. According to the agency, Amazon activated the algorithm to raise prices on select products, and when other sites followed suit, it maintained the higher pricing in place. According to the FTC, Amazon's usage of Nessie has resulted in more than $1 billion in excess profits.
"Aware of the public fallout it risks, Amazon has turned Project Nessie off during periods of heightened outside scrutiny and then back on when it thinks that no one is watching," according to the complaint.
According to the agency, Amazon launched Project Nessie in 2014 and turned it on and off at least eight times between 2015 and 2019. According to the complaint, Amazon utilized the algorithm to establish pricing for items viewed more than 400 million times by shoppers in 2018.

Amazon Used An Algorithm To Essentially Raise Prices On Other Sites, The FTC Says
Though Amazon maintains the algorithm is "currently paused," regulators say the corporation has considered launching studies in 2020 and 2021 to improve the effectiveness of Project Nessie. Doyle, an Amazon spokeswoman, described Nessie as an "old" pricing algorithm that the agency is "grossly" mischaracterizing.
"Nessie was used to try to stop our price matching from resulting in unusual outcomes where prices became so low that they were unsustainable," he told reporters. "The project ran for a few years on a subset of products, but didn't work as intended, so we scrapped it several years ago."
The unredacted portions of the case, among other things, give new information on Amazon's advertising operation.
According to the agency, then-CEO Jeff Bezos told executives to accept more trash ads — internally referred to as "defects" — because the company could generate more money through expanded advertising even though their existence annoyed consumers. In response, Doyle stated that Amazon "works hard to make it fast and easy" for customers to find items and other options "by providing a mix of organic and sponsored search results" based on characteristics such as relevance, reviews, availability, price, and delivery speed.

Amazon Used An Algorithm To Essentially Raise Prices On Other Sites, The FTC Says
Another unredacted section of the case revealed more information on the government's claims that Amazon effectively forces merchants to utilize its logistics service, Fulfilment by Amazon, or FBA. One example is Amazon's Seller Fulfilled Prime program, which allowed third-party sellers to show a Prime logo on their products without using FBA. Sellers seek the Prime badge because it denotes quick shipping, which can lead to more sales.
According to the agency, the corporation turned against the program in early 2019 after discovering rival fulfillment suppliers were advertising their services to vendors. Amazon discontinued membership in the program a few years ago, claiming that it was not providing the same high-quality experience that Prime customers expected. However, the agency stated that in 2018, vendors registered in the program satisfied Amazon's "delivery estimate" criterion more than 95% of the time.
The lawsuit also included an email from an Amazon official stating that he was "losing (his) mind" after finding that UPS was promoting that it could fulfill Prime-eligible orders. According to the FTC, two "high-level" Amazon executives agreed in the same email chain that the business should consider shutting down Seller Fulfilled Prime in the United States.
NetChoice, an Amazon-backed industry association, said Thursday that the FTC was deceptive and that vendors, not Amazon, established the shipping estimates mentioned in the complaint. According to Doyle of Amazon, in 2018, sellers using the program were "promising deliveries within two days less than 16% of the time—far worse than the performance of sellers using Fulfilment by Amazon." A few months ago, the corporation reopened enrollment in the program.
SOURCE – (AP)
Spotify CFO Is One Of Thousands To Leave The Company — After He Moves To Sell $9 Million In Shares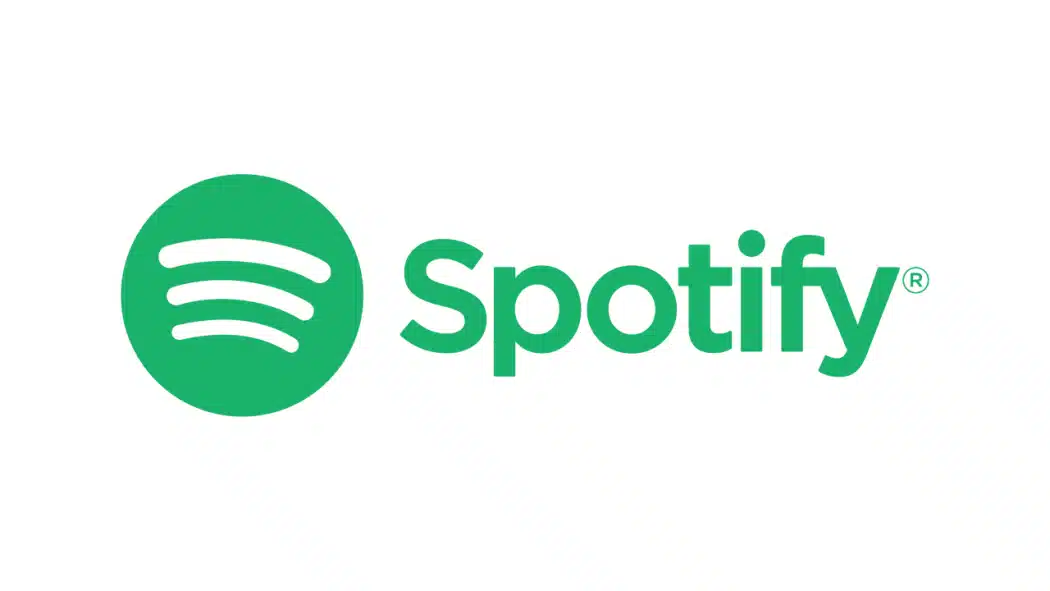 NEW YORK – According to Spotify, its chief financial officer will retire next year, just days after the music streaming giant announced its third round of layoffs for 2023.
CEO Daniel Ek said in a statement announcing CFO Paul Vogel's departure that the two had "come to the conclusion that Spotify is entering a new phase and needs a CFO with a different mix of experiences."
Spotify said this week that it would be laying off 17% of its global personnel to cut expenses and become profitable. A representative acknowledged that approximately 1,500 individuals will lose their employment.
Their stock increased by nearly 8% after the layoffs were revealed on Monday. According to securities records, Vogel sold more than $9.3 million in shares on Tuesday.

Spotify CFO Is One Of Thousands To Leave The Company — After He Moves To Sell $9 Million In Shares
According to The Guardian, two additional top executives received over $1.6 million in stock options.
Vogel is leaving Spotify on March 31st. According to a blog post, Ben Kung, presently vice president of finance planning and analysis, will "take on expanded responsibilities" in the interim while Spotify seeks a replacement externally.
Stockholm-based For the nine months ending September, The company reported a net loss of 462 million euros (about $500 million). The corporation declared in January that it was laying off 6% of its workforce. In June, it eliminated another 2% of its workforce, or around 200 people, primarily in its podcast section.

Spotify CFO Is One Of Thousands To Leave The Company — After He Moves To Sell $9 Million In Shares
The company is a popular music streaming service that offers a vast library of songs, podcasts, and playlists for users to access on-demand. With a user-friendly interface, Spotify allows subscribers to create personalized playlists, discover new music based on their listening habits, and explore a wide range of genres.
The platform is available on various devices and offers both free and premium subscription options, allowing users to enjoy ad-supported or ad-free listening experiences.
SOURCE – (AP)
McDonalds Burger Empire Set For Unprecedented Growth Over The Next 4 Years With 10,000 New Stores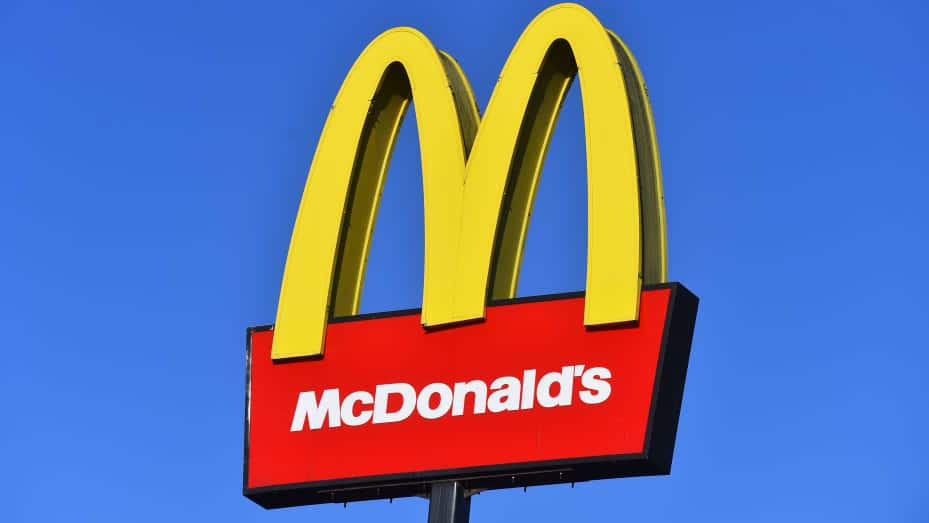 McDonald's aims to open roughly 10,000 outlets over the next four years, an unprecedented expansion rate even for the world's largest burger business.
In an investor report on Wednesday, the Chicago burger behemoth expects to have 50,000 outlets open globally by the end of 2027. McDonalds had 40,275 locations at the beginning of this year.
It intends to open 900 new stores in the United States and 1,900 in some of its more important international markets, including Canada, Germany, the United Kingdom, and Australia. The company intends to have an additional 7,000 outlets in other international markets, with more than half of those in China.
Manu Steijaert, McDonald's chief customer officer, stated that it took the corporation 33 years to open its first 10,000 outlets and 18 years to develop from 30,000 to 40,000. However, the corporation feels its footprint needs to be improved to meet demand, particularly in faster-growing parts of the United States.

McDonald's Burger Empire Set For Unprecedented Growth Over The Next 4 Years With 10,000 New Stores
The company also stated that the increasing development of delivery demand necessitates bringing restaurant locations closer to clients to provide speedier delivery times. In 2017, McDonald's delivery generated $1 billion in global sales, which has since increased to more than $16 billion.
"No matter how the customer chooses to order, out ability to serve them relies on our locations," he stated.
McDonald's stock was unchanged on Wednesday.
The company also announced a relationship with Google Cloud on Wednesday, claiming that it will help expedite automated services and minimize complexity for its staff.

McDonald's Burger Empire Set For Unprecedented Growth Over The Next 4 Years With 10,000 New Stores
McDonald's same-store sales increased over 9% globally in the third quarter despite a modest drop in traffic in the United States.
The corporation is focused on basic menu items such as Quarter Pounders and fries, which account for 65% of systemwide sales, according to McDonalds.
Burgers with softer, freshly toasted buns, meltier cheese, and more Big Mac sauce will be available in the United States by the end of 2024 and in most other markets by the end of 2025. McDonald's claims that chicken sales are now on a level with beef and that the McCrispy sandwich will be available in nearly all worldwide markets by 2025.

McDonalds Burger Empire Set For Unprecedented Growth Over The Next 4 Years With 10,000 New Stores
McDonalds is a global fast food restaurant chain known for its hamburgers, cheeseburgers, and french fries. The company was founded in 1940 and has since grown to become one of the largest and most recognizable fast food brands in the world.
With a widespread presence in over 100 countries, McDonalds offers a diverse menu that includes items such as chicken sandwiches, salads, and breakfast options.
he company is also known for its iconic golden arches logo and its commitment to providing quick and convenient service to its customers.
SOURCE – (AP)
Woman Who Assaulted Chipotle Worker Sentenced To Fast Food Job For Two Months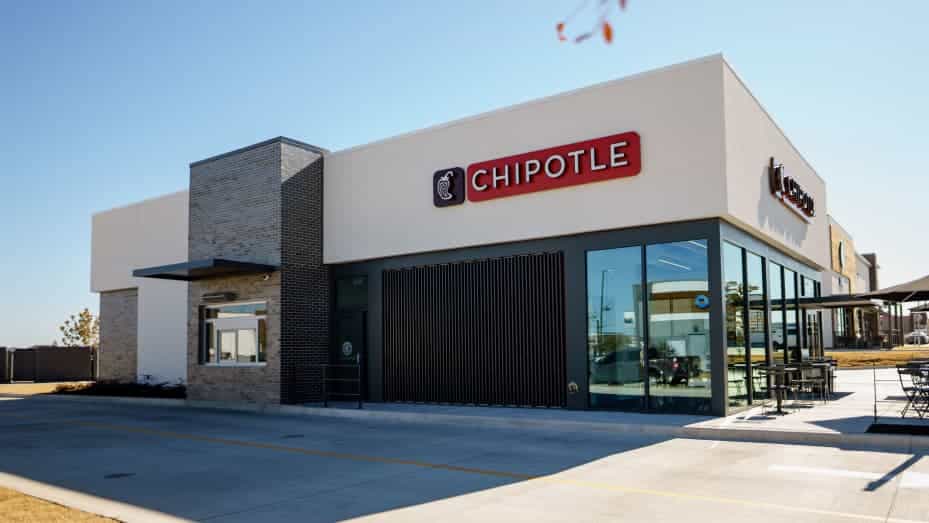 An Ohio woman who was convicted of assault after tossing a burrito bowl at a Chipotle employee was offered an unusual method to shorten her sentence.
Rosemary Hayne, 39, has been ordered by a judge to work in a fast-food restaurant for two months.
In a viral video, Hayne can be seen yelling at a Chipotle employee before throwing her meal in his face.
She was first sentenced to pay a fine and serve 180 days in jail, with 90 days suspended.
But then the judge had another thought.
"You didn't get your burrito bowl the way you like it, and this is how you respond?" Judge Timothy Gilligan in Parma, Ohio sentenced Hayne.

Woman Who Assaulted Chipotle Worker Sentenced To Fast Food Job For Two Months
"This isn't the 'Real Housewives of Parma.'" "This is not acceptable behavior," he declared, according to local Fox affiliate WJW.
Mr Gilligan told Hayne she could avoid 60 days in jail if she agreed to work at least 20 hours per week for two months at a fast-food business.
Hayne agreed.
On September 5, a bystander recorded the incident and posted it to Reddit, where it quickly went viral.
In court, Hayne apologized and attempted to explain why she screamed at the Chipotle employee, Emily Russell, 26.
"If I showed you how my food looked and how my food looked a week later from that same restaurant, it's disgusting looking," Hayne said in an interview with WJW.
"I bet you won't be happy with the food you'll get in jail," Mr Gilligan said.
Emily Russell said in court that the incident had traumatized her and that she had since quit her work at Chipotle.

Woman Who Assaulted Chipotle Worker Sentenced To Fast Food Job For Two Months
She told the Washington Post that she was intervening to defend a 17-year-old employee being shouted at by Hayne. She complained that the dish was too hot and burned her face.
"I was so embarrassed and in shock," she admitted to the publication. "I couldn't believe my customers had to witness that."
As of Tuesday morning, a GoFundMe effort for Ms Russell had raised $7,200 (£5,700).
Chipotle is a popular fast-casual restaurant chain known for its Mexican-inspired menu and customizable options.

Woman Who Assaulted Chipotle Worker Sentenced To Fast Food Job For Two Months
The restaurant offers a variety of burritos, bowls, tacos, and salads, allowing customers to choose from different proteins, toppings, and salsas.
Chipotle is also recognized for its commitment to using high-quality, sustainably sourced ingredients. With over 2,800 locations across the United States, Canada, and Europe, Chipotle has established a strong presence in the fast-food industry.
SOURCE – (BBC)