Biden Taking Heat Over Student Debt Relief Promise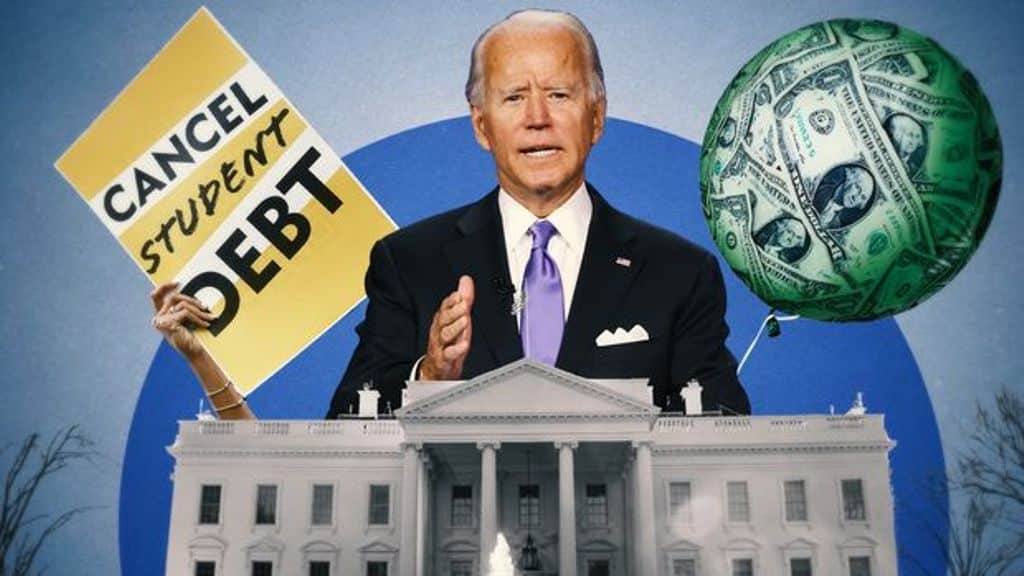 President Joe Biden touted his plan to cancel billions of dollars in student debt in the days and weeks leading up to the midterm elections as he rallied young people to support Democrats.
However, the entire initiative is now in jeopardy due to legal challenges that could mean no one receives a single dollar of debt relief. The saga is quickly becoming a headache for the administration rather than an example of how the president keeps his promises to voters.
Even though two federal courts have blocked the program's implementation, the White House remains confident that it will prevail. However, the setbacks have alarmed supporters, who are concerned that more than 40 million Americans who expected relief will instead be billed for their student debt in January when a pandemic-era payment moratorium is set to expire.
"You can't ask people to start repaying on a debt that shouldn't exist," said Melissa Byrne, a loan cancellation advocate. "We bear no responsibility for this broken system."
The impasse has put the White House in a bind over whether to extend the moratorium if the legal battle drags on, even though Biden has stated that the pandemic, which was the original reason for the payment pause, "is over."

Student Loan Plan Nightmare
According to the Government Accountability Office, the freeze has already cost the federal government more than $100 billion in lost revenue. Critics such as the Committee for a Responsible Federal Budget are concerned that another extension will worsen inflation and increase the risk of a recession.
Republicans oppose the cancellation as an unfair handout to the wealthy, arguing that Americans who did not attend college will also bear the cost. Conservatives have launched a legal barrage against Biden's student loan plan, claiming it exceeds the president's authority.
Meanwhile, borrowers across the country are once again facing uncertainty. Biden's plan would cancel $10,000 in student loan debt for those earning less than $125,000 or households earning less than $250,000. An estimated 20 million people were eligible to have their federal student debt cancelled entirely. Those who receive Pell Grants, typically given to those with lower incomes, would be eligible for an additional $10,000 in debt forgiveness.
Now, it's unclear whether borrowers will be expected to make debt payments when the pause ends, and the political risks are increasing. Support from 43 million borrowers who have been promised at least some debt relief is at stake, including millions of younger Americans, a demographic that helped Democrats won key victories last week.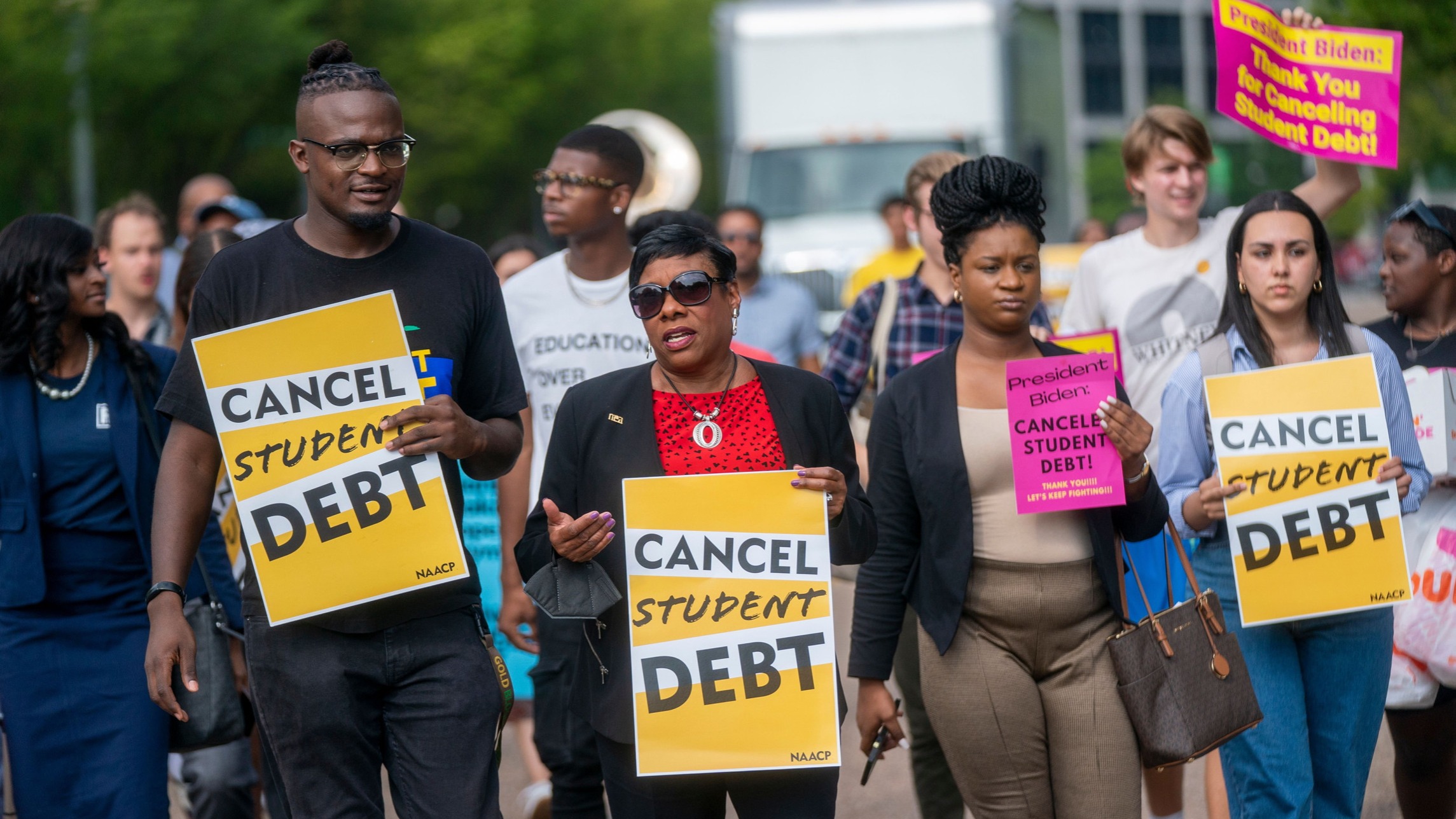 Anger directed at the Biden administration
Adwoa Asante, eligible for a $20,000 cancellation, stated that her payments would be "destabilizing" if they resumed in January. The Dallas lawyer, 33, owes $163,000 in law school debt, with monthly bills of up to $2,000.
Asante supported Biden but criticized him for reaping the benefits of his plan during the midterm elections while leaving borrowers out in the cold.
"To be honest, there's a lot of anger directed at the Biden administration." "I think they expected legal challenges to the student loan cancellation," she said, calling the court challenges "to be expected."
Cedric Richmond, a former White House official now a senior adviser to the Democratic National Committee, believes Biden will face no political consequences if the program is ultimately blocked.
If the program is eventually halted, "the blowback should go exactly where it deserves, and that's with this rogue Supreme Court," he said.
According to an AP VoteCast poll of more than 94,000 voters, roughly 6 in 10 voters under 45 approve of Biden's handling of student debt. Voters were nearly evenly divided on the issue, with Democrats far more likely to approve than Republicans.

The legality of mass student loan forgiveness
Out of an estimated 43 million eligible people, nearly 26 million have already applied for debt relief. The Education Department ceased accepting new applications on Friday after a federal judge in Texas ruled against the plan.
On November 3, in New Mexico, Biden stated that he was on solid legal ground.
"We're going to court," he explained. We're not going to let them get away with it."
According to advocates, many borrowers will likely default on their student loans without the promised relief. According to a report released Tuesday, nearly half of borrowers polled by the Student Debt Crisis Center believe they cannot afford student debt payments within six months.
"Borrowers do not believe the pandemic is over, nor do they believe the economic consequences are over," said Natalia Abrams, president of the centre. "We must put payments on hold until all legal issues are resolved."
From the start, the legality of mass student debt forgiveness was questioned. After being elected, Biden stated that it would be preferable if the legislation came from Congress. Soon before leaving office, the Trump administration issued a memo concluding that the White House lacks broad cancellation authority.
White House erred in its Legal Reasoning.
Supporters believe Biden's plan will survive, despite predictions that it will be heard by a Supreme Court that has shifted to the right and limited Biden's authority in other cases. They claim that the Higher Education Act, a massive federal statute, already gives the president broad authority to cancel federal student debt.
Some groups believe Biden should use other legal means to fulfill his promise. The Debt Collective, a borrowers' union, urges Biden to cancel debt immediately by invoking the Higher Education Act, the same legal authority first suggested by supporters such as Massachusetts Senator Elizabeth Warren.
"He has an ace up his sleeve that he hasn't used," said Braxton Brewington, a collective spokesperson. "The Biden administration should avoid these lawsuits entirely."
Some legal experts believe Biden should abandon his current strategy and start over. Jed Shugerman, a law professor at New York's Fordham University, believes the White House erred in its legal reasoning.
"The Biden administration has run into predictable trouble," he said. "They should start from scratch."
Even though it would take time, Shugerman believes waiting for a Supreme Court decision is preferable. He claimed that the White House is "sticking to a sure loser" rather than "changing tracks to something that has a better chance."
Ukraine War: US To Give Kyiv Long-Range ATACMS Missiles – Media Reports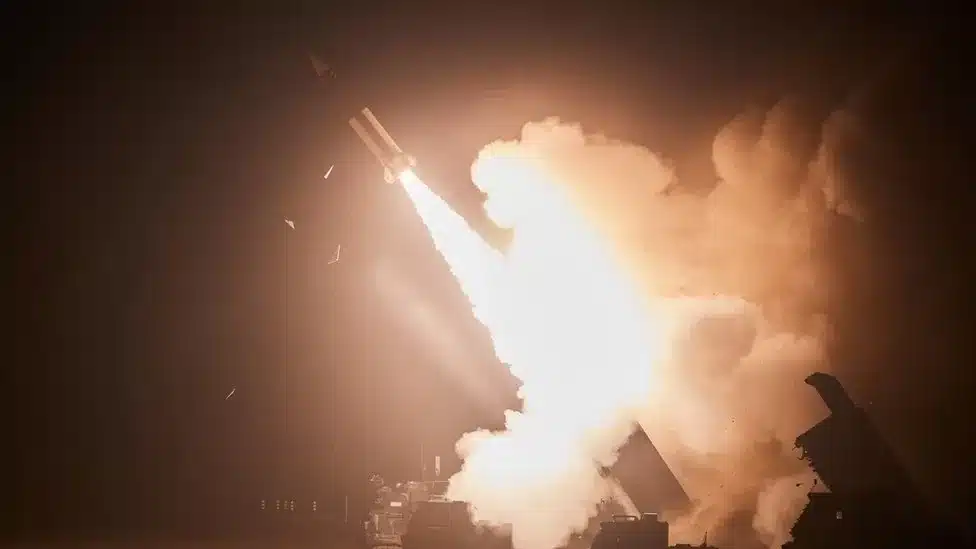 US media report that President Joe Biden intends to provide Ukraine with advanced long-range missiles to aid Kyiv's ongoing counteroffensive.
They cite US officials familiar with the issue as saying Ukraine will get some ATACMS missiles with a range of up to 190 miles (300km).
This would allow Kiev to strike Russian targets far behind the front line.
On Friday, at least two Ukrainian missiles struck the Russian Black Sea fleet headquarters in occupied Crimea.
A Ukrainian military source told the BBC that British and French-supplied Storm Shadow missiles were used in the attack on the port of Sevastopol.
These missiles have a range of approximately 240 kilometers.
According to unnamed US officials quoted by NBC News and the Wall Street Journal, Vice President Biden told his Ukrainian counterpart Volodymyr Zelensky that Kyiv would receive "a small number" of ATACMS (Army Tactical Missile System) missiles. Thursday, the two leaders met at the White House.
According to the WSJ, the armaments will be sent in the coming weeks.
In the meantime, the Washington Post cited several individuals familiar with the negotiations as saying that Ukraine would receive ATACMS armed with cluster bomblets instead of single payloads.

US media report that President Joe Biden intends to provide Ukraine with advanced long-range missiles to aid Kyiv's ongoing counteroffensive.
The United States and Ukraine have neither officially confirmed the allegations.
After the Biden-Zelensky discussions, the United States announced a new $325 million (£265 million) military aid package for Ukraine, including artillery and ammunition. Next week, American Abrams tanks will be delivered to Kiev.
On the ATACMS issue, both presidents have been elusive.
"I believe we will be able to reach an agreement on the majority of what we discussed with President Biden yesterday," Mr. Zelensky said on Friday during a visit to Canada.
"Indeed, it's only a matter of time. Not everything depends on Ukraine,' elucidated the speaker.
Kyiv has pushed for ATACMS for months to bolster its brutal and deadly counteroffensive in the south.

US media report that President Joe Biden intends to provide Ukraine with advanced long-range missiles to aid Kyiv's ongoing counteroffensive.
It is stated that vital Russian supply lines, command positions, and other logistical hubs would be within striking distance, forcing Moscow to move them further away and making it more difficult to resupply soldiers and weapons.
Ukraine asserts that Russian positions in the occupied southern Ukrainian regions, including Crimea, would be particularly vulnerable.
In February 2022, Russian President Vladimir Putin launched a full-scale invasion of Ukraine, and the Biden administration initially hesitated to provide Ukraine with modern weapons.
Since then, however, its posture has shifted dramatically, with Kyiv acquiring Himar's long-range rocket systems and Patriot air defense missiles.
President Biden has shown reluctance towards ATACMS out of concern that such missiles could bring about a confrontation with a nuclear-armed Russia.
Source – (BBC)
Shein In Talks To Buy Missguided From Mike Ashley's Frasers Group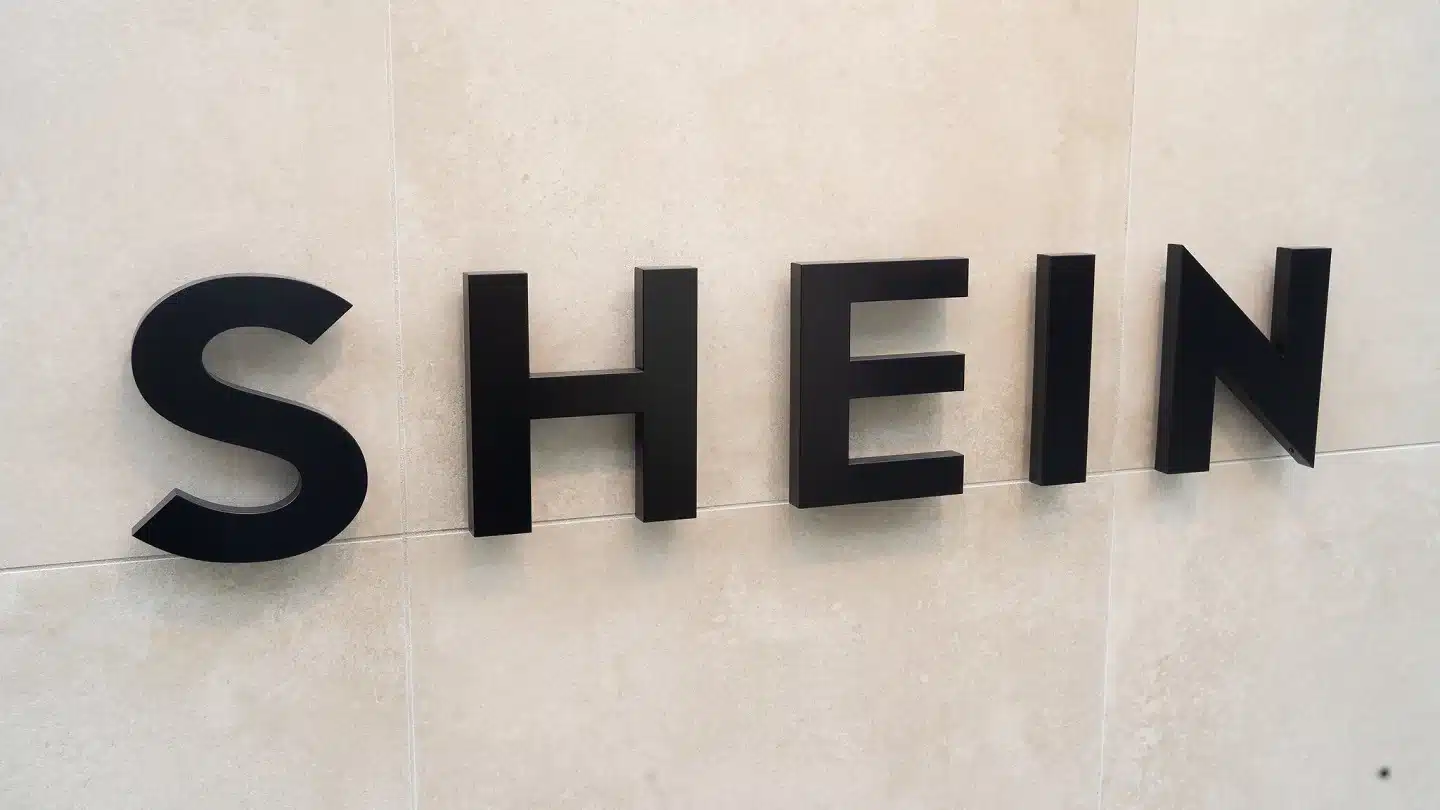 Shein, created in China in 2008, is a global fast fashion behemoth.
According to the BBC, Mike Ashley's Frasers Group is in talks to sell its Missguided clothing brand to online fashion giant Shein.
The talks regarding a purchase, first reported by Sky News, occurred only a year after Frasers acquired the brand.
Last year, Frasers Group paid £20 million for Missguided after the online apparel store went bankrupt.
Shein, created in China in 2008, is a global fast fashion behemoth.

Frasers Group and Shein have both been reached for comment.
According to Sky, the agreement will see Shein acquire Missguided's brand and other intellectual property while Frasers retains the head office.
Missguided, situated in Manchester, was launched in 2009 by Nitin Passi and has since grown to become one of the UK's largest online fashion players.
However, due to supply chain issues, rising freight prices, and increased competition from rivals, it went into administration in May 2022 before being acquired by Frasers Group.
Frasers, which owns the Mike Ashley-founded Sports Direct company, has grown swiftly by acquiring troubled brands. Game, Evans Cycles, Jack Wills, and Sofa.com are examples.
While Mike Ashley is no longer the CEO of Frasers, he still maintains a majority ownership in the company.

Shein, which currently has its headquarters in Singapore, saw a boost in sales during the Covid epidemic when lockdowns increased internet purchases.
It was valued at roughly $66 billion earlier this year, which was lower than a previous valuation of around $100 billion.
It has been speculated that Shein will attempt to float its shares in the United States.
However, in May, a group of US congressmen demanded that Shein be investigated amid allegations that people from China's predominantly Muslim Uyghur community were used as forced labor to create some of the clothing it sells.
Human rights organizations and Western governments, particularly the United States and the United Kingdom, have accused China of perpetrating crimes against humanity against the Uyghurs.
Shein responded to the BBC, saying, "We have zero tolerance for forced labour."
"Our suppliers must follow a strict code of conduct that is aligned with the core conventions of the International Labour Organisation."
SOURCE – (BBC)
Killer Danelo Cavalcante Captured By Police Nearly 2 Weeks After Escaping Pennsylvania Prison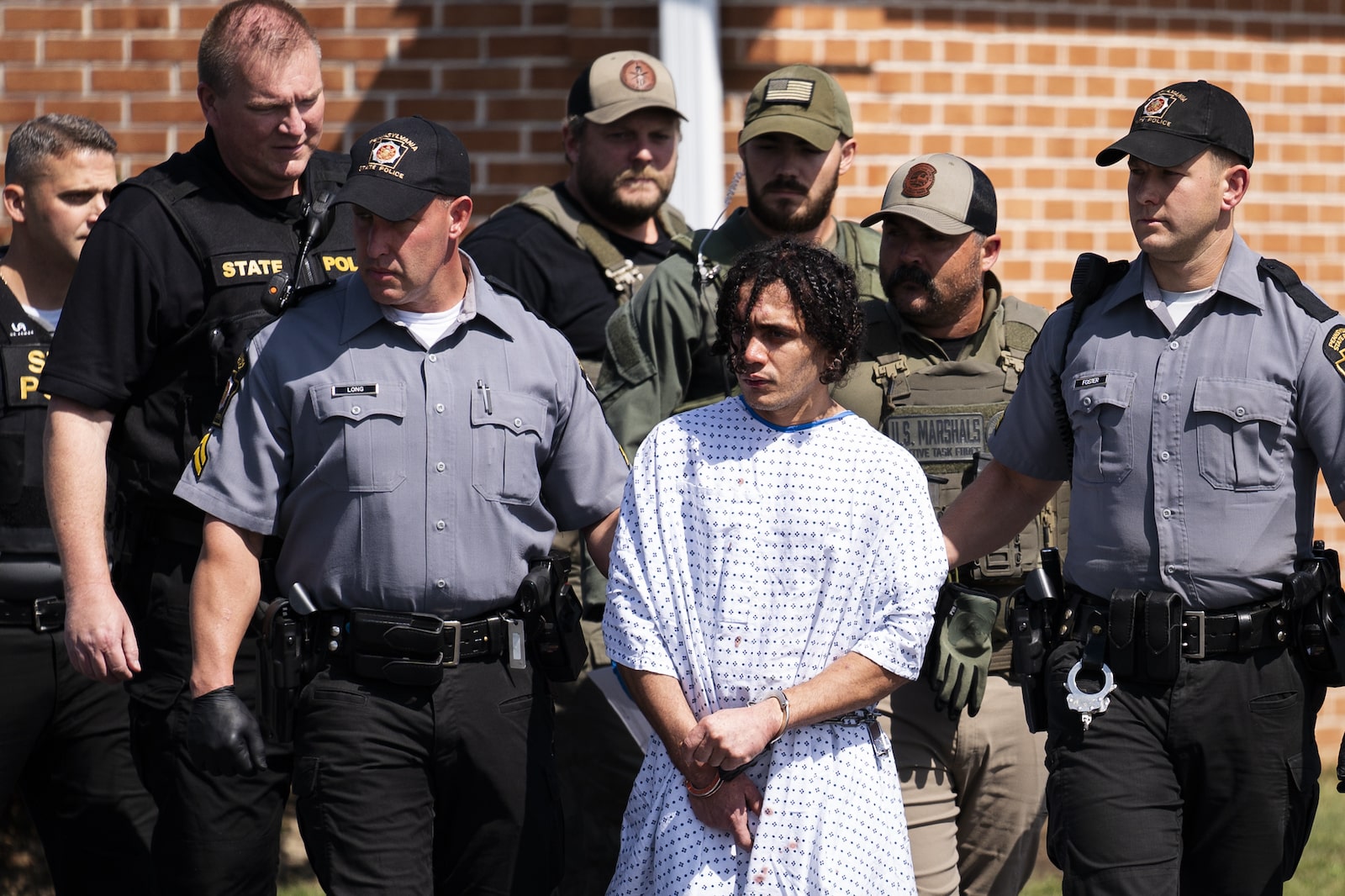 Danelo Cavalcante is no longer on the run after authorities apprehended him.
Officials announced on Sept. 13 that the 34-year-old man, who escaped from Pennsylvania's Chester County Prison on Aug. 31 and shocked the town, is now in police custody after being discovered under a pile of logs in South Coventry Township.
During a press conference, Lt. Col. George Bivens described how officials tracked Cavalcante down following a two-week manhunt, noting that they picked up a heat signal early Sept. 13 and began tracking him.
"Tactical teams began to converge on that location where the heat source was moving," he explained, adding that owing to inclement weather, they chose to secure the area until additional resources could be brought in for assistance. "That resumed early this morning, and tactical teams converged on the area where the heat source was shortly after 8 a.m." They could go in stealthily, giving them the advantage of surprise."

Danelo Cavalcante is no longer on the run after authorities apprehended him.
Cavalcante, convicted of first-degree murder on Aug. 16 for fatally stabbing his former lover and sentenced to life in jail without the possibility of release, didn't realize he was surrounded at first, according to Bivens. But when he did, he sought to flee, crawling through "thick underbrush" with a weapon.
According to Bivens, one of the Customs and Border Control teams was accompanied by a dog that could control Cavalcante while officials approached him.
"He continued to resist," Bivens stated, "but was taken into custody forcibly." As a result, no one was wounded. He did incur a slight bite wound, which was examined by medical authorities on the site."
Cavalcante was then sent to the Avondale station in Pennsylvania for further processing and interrogation.
SOURCE – (Enews)