'BlackBerry' Film The Must-Have Gadget That The iPhone Turned Into A Forgotten Relic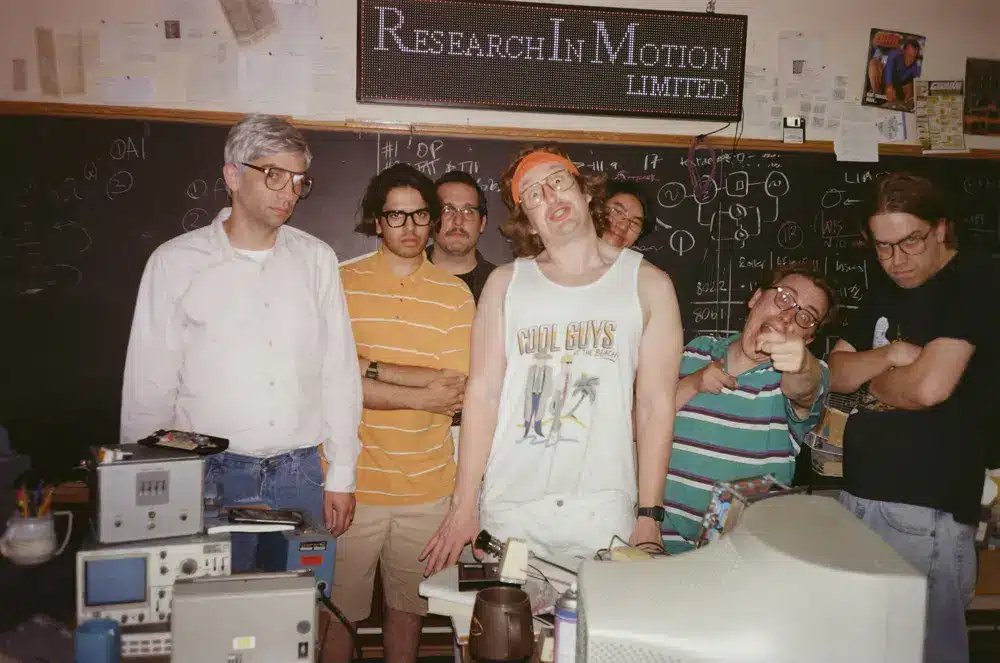 Almost everyone knows that Steve Jobs' unique vision, unrelenting drive, and technological skill spawned the iPhone, a cultural revolution that continues to influence culture 16 years after the late Apple co-founder first showed the device to the world.
However, when Steve Jobs unveiled the first iPhone in 2007, another smartphone was a must-have accessory. It was the BlackBerry, a device so addictive that it was dubbed the "CrackBerry" by IT nerds and power brokers huddled over a tiny keyboard best used with both thumbs clickety-clacking.
The BlackBerry is now known as "that phone people had before they bought an iPhone," a relic so obsolete that the Canadian firm that created it is now worth $3 billion, down from $85 billion at its peak in 2008, when it controlled nearly half of the smartphone industry.
But its legacy is worth remembering, and moviegoers will be able to learn more about it in the upcoming film "BlackBerry." The film opens in theatres on Friday and is the latest film or television series to explore technology's penchant for innovative innovation, blind ambition, ego clashes, and power battles that morph into morality plays.
That technique has already resulted in two Academy Award-nominated films scripted by Aaron Sorkin, 2010′s "The Social Network" on Facebook's founding and 2015′s "Steve Jobs," about the Silicon Valley legend. Then there was last year's rush of TV series investigating the crises surrounding WeWork ("WeCrashed"), Uber ("Super Pumped"), and disgraced Theranos CEO Elizabeth Holmes ("The Dropout"), which won Amanda Seyfried an Emmy for her performance.

The BlackBerry is now known as "that phone people had before they bought an iPhone,"
"BlackBerry" is told as a dark comedy centered on two friendly but clumsy geeks, Mike Lazaridis and Doug Fregin, who can't seem to execute their idea to create a "computer in a phone" until they bring in a hard-nosed, foul-mouthed businessman, Jim Balsillie.
Although "BlackBerry" is based on the painstakingly researched book "The Lost Signal," director and co-star Matt Johnson admitted in an interview with The Associated Press that he took more liberties in the film. Among other adjustments, Johnson mentioned altering some timelines, molding the company culture through his 1990s perspective, and infusing the important characters with "our own personalities and ideas."
"But our lawyers wouldn't let us put anything in the film that was an outright fabrication," Johnson explained.
Johnson had to make a lot of assumptions on his part as the enigmatic Fregin, who sold all of his shares in BlackBerry's holding company — then known as Research In Motion, RIM — about the same time Apple unveiled the first iPhone and has remained low-key ever since.
"Doug is a true cypher, he has never done a taped interview," Johnson added, describing Fregin as a "kind of mascot figure who is tying the culture of the office together."
Ironically, Johnson got much of his inspiration for Fregin from one of RIM's early workers, Matthias Wandel, who released a YouTube video criticizing mistakes in the "BlackBerry" teaser. Previously, Wandel briefed Johnson on RIM's history and even shared journals he kept during the development of the BlackBerry.

The BlackBerry is now known as "that phone people had before they bought an iPhone,".
"I think he'll be quite charmed when he sees the film because so many of his original notes are in it," Johnson said of Wandel. "It's so funny that he released that video (because) he inspired so much of my character." I stole everything from him. I owe him a lot."
Balsillie, RIM's co-CEO with Lazaridis, emerges as the most intriguing guy in the film. Balsillie is portrayed by actor Glenn Howerton (best known for his role in the TV series "It's Always Sunny in Philadelphia") in a way that casts him as both the story's main antagonist and protagonist, dropping f-bombs in tyrannical temper tantrums while making savvy moves that turned the BlackBerry into a cultural sensation.
"It always felt like this was a guy who weirdly felt a little outside of what people would consider to be sort of a titan of technology or business," Howerton said of Basillie in an AP interview. "I played him almost always as someone who had something to prove, that he could play with the big boys."
Balsillie eventually became embroiled in legal issues stemming from unlawful modifications to the pricing of stock options, a practice known as "backdating" that also implicated Apple's former general counsel and former chief financial officer in 2007 for handling pay packages issued to Jobs. Balsillie and Lazaridis both left RIM in 2012.
Balsillie appears to be enjoying the renewed attention from the new film now that BlackBerry has receded from public consciousness, although quibbling with some aspects of his character in a recent interview with The Canadian Press.
Unlike Lazaridis and Fregin, Balsillie attended a recent screening of the film in Toronto and even walked the red carpet alongside Johnson and Howerton.
"In many ways, (Jim) was the hero, the character who changed for the better (in the film)," Johnson explained. "The audience was completely focused on him. It was almost a hallucinogenic sensation to be in the theatre with Jim, who was the one who was laughing the hardest."
Balsillie, who is teased in one scene for not having watched "Star Wars," told Howerton that he enjoyed seeing "BlackBerry" so much that it was the first movie he had ever seen twice in his life.
SOURCE – (AP)
Spotify CFO Is One Of Thousands To Leave The Company — After He Moves To Sell $9 Million In Shares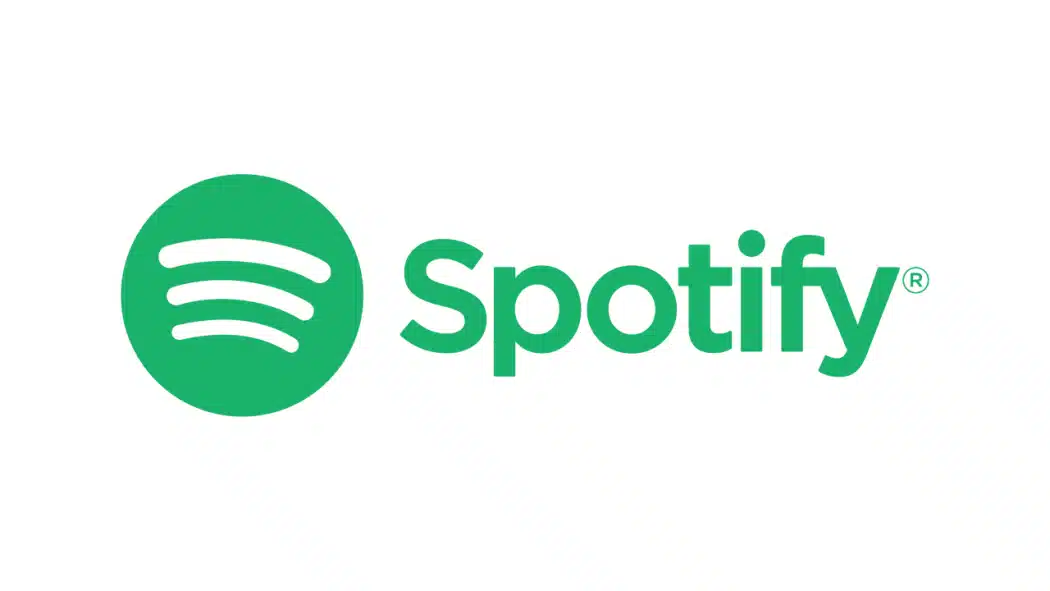 NEW YORK – According to Spotify, its chief financial officer will retire next year, just days after the music streaming giant announced its third round of layoffs for 2023.
CEO Daniel Ek said in a statement announcing CFO Paul Vogel's departure that the two had "come to the conclusion that Spotify is entering a new phase and needs a CFO with a different mix of experiences."
Spotify said this week that it would be laying off 17% of its global personnel to cut expenses and become profitable. A representative acknowledged that approximately 1,500 individuals will lose their employment.
Their stock increased by nearly 8% after the layoffs were revealed on Monday. According to securities records, Vogel sold more than $9.3 million in shares on Tuesday.

Spotify CFO Is One Of Thousands To Leave The Company — After He Moves To Sell $9 Million In Shares
According to The Guardian, two additional top executives received over $1.6 million in stock options.
Vogel is leaving Spotify on March 31st. According to a blog post, Ben Kung, presently vice president of finance planning and analysis, will "take on expanded responsibilities" in the interim while Spotify seeks a replacement externally.
Stockholm-based For the nine months ending September, The company reported a net loss of 462 million euros (about $500 million). The corporation declared in January that it was laying off 6% of its workforce. In June, it eliminated another 2% of its workforce, or around 200 people, primarily in its podcast section.

Spotify CFO Is One Of Thousands To Leave The Company — After He Moves To Sell $9 Million In Shares
The company is a popular music streaming service that offers a vast library of songs, podcasts, and playlists for users to access on-demand. With a user-friendly interface, Spotify allows subscribers to create personalized playlists, discover new music based on their listening habits, and explore a wide range of genres.
The platform is available on various devices and offers both free and premium subscription options, allowing users to enjoy ad-supported or ad-free listening experiences.
SOURCE – (AP)
McDonalds Burger Empire Set For Unprecedented Growth Over The Next 4 Years With 10,000 New Stores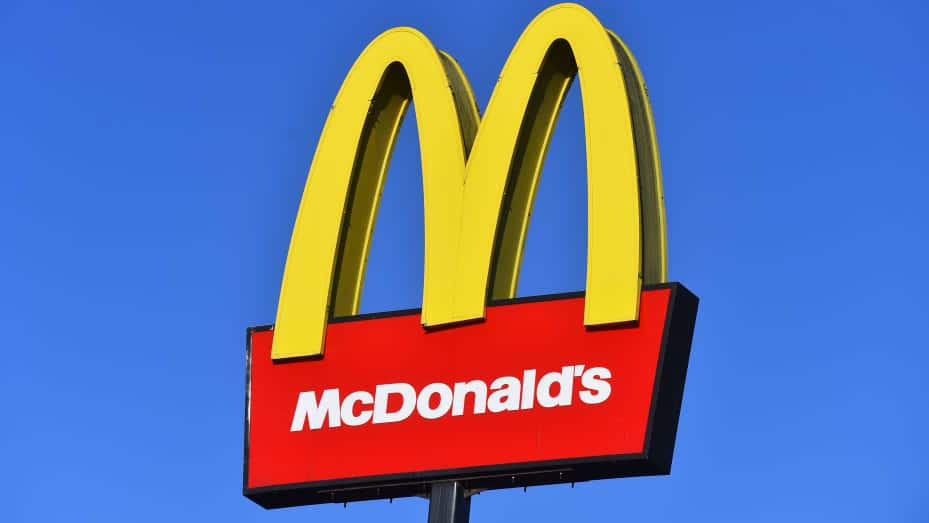 McDonald's aims to open roughly 10,000 outlets over the next four years, an unprecedented expansion rate even for the world's largest burger business.
In an investor report on Wednesday, the Chicago burger behemoth expects to have 50,000 outlets open globally by the end of 2027. McDonalds had 40,275 locations at the beginning of this year.
It intends to open 900 new stores in the United States and 1,900 in some of its more important international markets, including Canada, Germany, the United Kingdom, and Australia. The company intends to have an additional 7,000 outlets in other international markets, with more than half of those in China.
Manu Steijaert, McDonald's chief customer officer, stated that it took the corporation 33 years to open its first 10,000 outlets and 18 years to develop from 30,000 to 40,000. However, the corporation feels its footprint needs to be improved to meet demand, particularly in faster-growing parts of the United States.

McDonald's Burger Empire Set For Unprecedented Growth Over The Next 4 Years With 10,000 New Stores
The company also stated that the increasing development of delivery demand necessitates bringing restaurant locations closer to clients to provide speedier delivery times. In 2017, McDonald's delivery generated $1 billion in global sales, which has since increased to more than $16 billion.
"No matter how the customer chooses to order, out ability to serve them relies on our locations," he stated.
McDonald's stock was unchanged on Wednesday.
The company also announced a relationship with Google Cloud on Wednesday, claiming that it will help expedite automated services and minimize complexity for its staff.

McDonald's Burger Empire Set For Unprecedented Growth Over The Next 4 Years With 10,000 New Stores
McDonald's same-store sales increased over 9% globally in the third quarter despite a modest drop in traffic in the United States.
The corporation is focused on basic menu items such as Quarter Pounders and fries, which account for 65% of systemwide sales, according to McDonalds.
Burgers with softer, freshly toasted buns, meltier cheese, and more Big Mac sauce will be available in the United States by the end of 2024 and in most other markets by the end of 2025. McDonald's claims that chicken sales are now on a level with beef and that the McCrispy sandwich will be available in nearly all worldwide markets by 2025.

McDonalds Burger Empire Set For Unprecedented Growth Over The Next 4 Years With 10,000 New Stores
McDonalds is a global fast food restaurant chain known for its hamburgers, cheeseburgers, and french fries. The company was founded in 1940 and has since grown to become one of the largest and most recognizable fast food brands in the world.
With a widespread presence in over 100 countries, McDonalds offers a diverse menu that includes items such as chicken sandwiches, salads, and breakfast options.
he company is also known for its iconic golden arches logo and its commitment to providing quick and convenient service to its customers.
SOURCE – (AP)
Woman Who Assaulted Chipotle Worker Sentenced To Fast Food Job For Two Months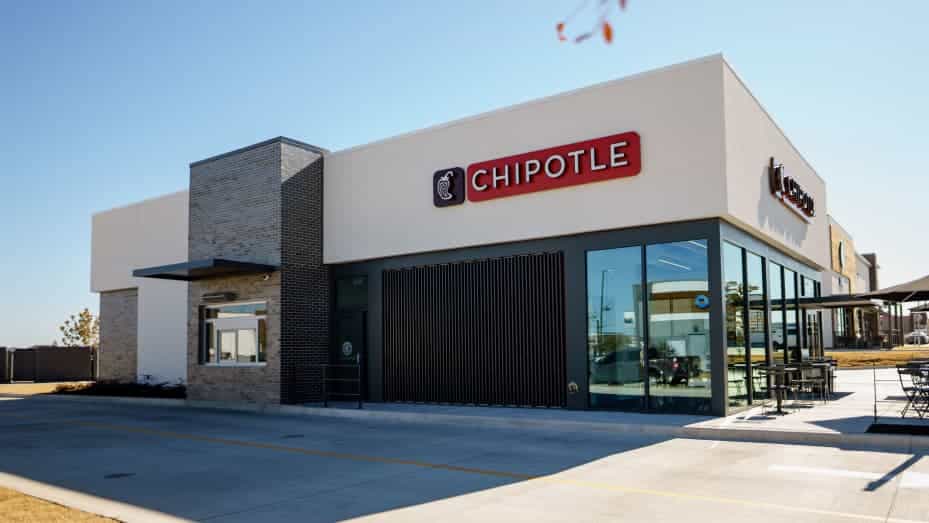 An Ohio woman who was convicted of assault after tossing a burrito bowl at a Chipotle employee was offered an unusual method to shorten her sentence.
Rosemary Hayne, 39, has been ordered by a judge to work in a fast-food restaurant for two months.
In a viral video, Hayne can be seen yelling at a Chipotle employee before throwing her meal in his face.
She was first sentenced to pay a fine and serve 180 days in jail, with 90 days suspended.
But then the judge had another thought.
"You didn't get your burrito bowl the way you like it, and this is how you respond?" Judge Timothy Gilligan in Parma, Ohio sentenced Hayne.

Woman Who Assaulted Chipotle Worker Sentenced To Fast Food Job For Two Months
"This isn't the 'Real Housewives of Parma.'" "This is not acceptable behavior," he declared, according to local Fox affiliate WJW.
Mr Gilligan told Hayne she could avoid 60 days in jail if she agreed to work at least 20 hours per week for two months at a fast-food business.
Hayne agreed.
On September 5, a bystander recorded the incident and posted it to Reddit, where it quickly went viral.
In court, Hayne apologized and attempted to explain why she screamed at the Chipotle employee, Emily Russell, 26.
"If I showed you how my food looked and how my food looked a week later from that same restaurant, it's disgusting looking," Hayne said in an interview with WJW.
"I bet you won't be happy with the food you'll get in jail," Mr Gilligan said.
Emily Russell said in court that the incident had traumatized her and that she had since quit her work at Chipotle.

Woman Who Assaulted Chipotle Worker Sentenced To Fast Food Job For Two Months
She told the Washington Post that she was intervening to defend a 17-year-old employee being shouted at by Hayne. She complained that the dish was too hot and burned her face.
"I was so embarrassed and in shock," she admitted to the publication. "I couldn't believe my customers had to witness that."
As of Tuesday morning, a GoFundMe effort for Ms Russell had raised $7,200 (£5,700).
Chipotle is a popular fast-casual restaurant chain known for its Mexican-inspired menu and customizable options.

Woman Who Assaulted Chipotle Worker Sentenced To Fast Food Job For Two Months
The restaurant offers a variety of burritos, bowls, tacos, and salads, allowing customers to choose from different proteins, toppings, and salsas.
Chipotle is also recognized for its commitment to using high-quality, sustainably sourced ingredients. With over 2,800 locations across the United States, Canada, and Europe, Chipotle has established a strong presence in the fast-food industry.
SOURCE – (BBC)