Botched Executions in the US Reached a Record High in 2022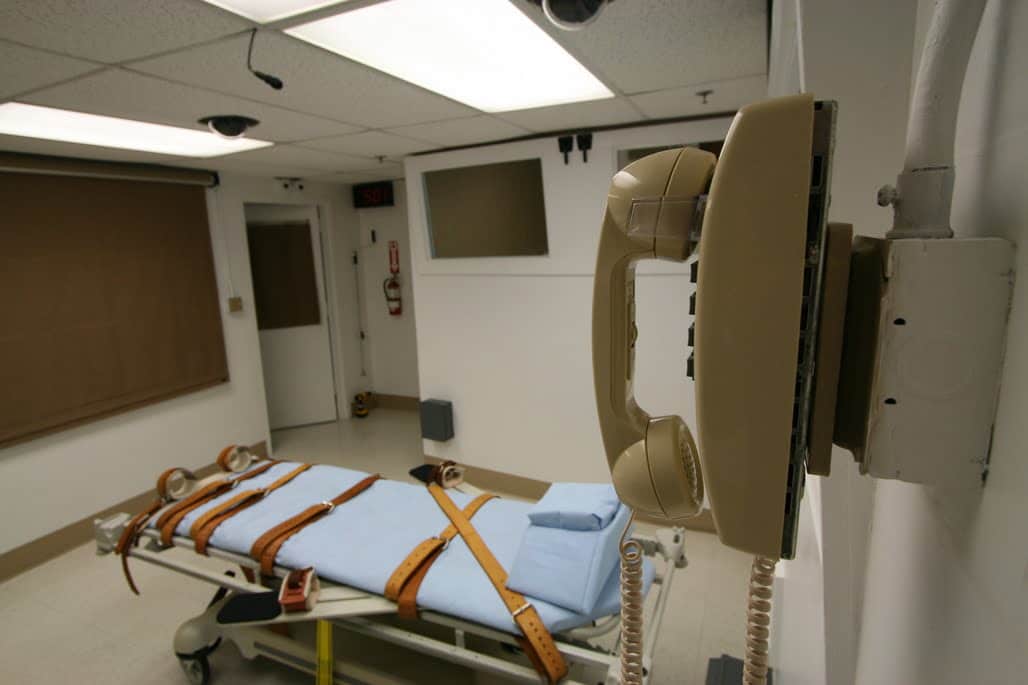 According to a report released on Friday by a non-profit capital punishment research group, the number of botched executions in the United States reached a record high in 2022, even though the overall number of inmates executed remained near a five-decade low.
According to the Death Penalty Information Center's annual report, seven of the 20 executions attempted this year were "visibly problematic," including one lethal injection attempt that resulted in an unprecedented three-hour struggle to insert an intravenous (IV) line into an Alabama man.
Two of this year's 20 execution attempts – both lethal injections in Alabama – were called off midway after officials attempted and failed to establish IV lines, prompting the state's Republican governor to call for a "top-to-bottom" review of the execution process.
Other scheduled executions in Tennessee, Idaho, and South Carolina were canceled after state officials discovered flaws in execution preparation or protocol, according to the report.
Except for the pandemic years of 2020 and 2021, when many states paused or slowed executions, the 18 executions in 2022 were the fewest in three decades. Outside of the pandemic years, the 22 death sentences issued in 2022 were the fewest in any previous year.
Because 37 U.S. states have abolished the death penalty or have not executed anyone in more than a decade, this year's executions were concentrated in a few states, with more than half taking place in Oklahoma and Texas.
Oregon's Democratic governor commuted the death sentences of the state's 17 death-row inmates on Tuesday, sending them to life in prison with no chance of parole, and directed officials to dismantle the state's execution chamber.
In the United States, public support for executing prisoners had hovered this year just one percentage point above a five-decade low reached in 2021, when 54% of respondents said they supported capital punishment in a Gallup poll.
In 2022, a Rasmussen Reports poll found even lower support for the death penalty, with only 46% of respondents supporting it.

Mississippi executes man for rape, murder of a 16-year-old girl
Meanwhile, a man who raped and killed a 16-year-old girl in Mississippi was executed by lethal injection on Wednesday, becoming the state's second execution in ten years.
Sunflower County Coroner Heather Burton pronounced Thomas Edwin Loden Jr., 58, dead at 6:12 p.m. He'd been on death row since pleading guilty to capital murder, rape, and four counts of sexual battery against Leesa Marie Gray in 2001. In June 2000, she was stranded with a flat tire when Loden forced her into his van.
Wanda Farris, Gray's mother, was present at the execution at the Mississippi State Penitentiary in Parchman, about 130 miles (210 kilometers) north of the state capital, Jackson. The most recent execution in Mississippi occurred in November 2021.
A federal judge declined to stay Loden's execution earlier this month, despite a pending lawsuit by him and four other Mississippi death row inmates challenging the state's use of three drugs for lethal injections, which they claim is inhumane.
Loden wore a red prison jumpsuit and was covered by a white sheet during the execution. Brown leather straps restrained him on a gurney.
Loden expressed "deep remorse" before the injection began.
"I've tried to do a good deed every single day for the past 20 years to make up for the life I took from this world," Loden said. "I know these are just words, and they won't undo the harm I've done. If nothing else comes from today, I hope it brings you peace and closure."
According to officials, his final words were "I love you" in Japanese.
Grey had spent the summer before her senior year of high school working as a waitress at her uncle's restaurant in northeast Mississippi. She left work after dark on June 22, 2000, and got a flat tire.
Loden, a Marine Corps recruiter with relatives in the area, pulled over around 10:45 p.m. and began discussing the flat with her. "Don't be concerned. I'm in the Marine Corps. "This is something we do," he explained.
Loden told investigators that after Gray allegedly said she would never want to be a Marine, he became enraged and ordered her into his van. He told investigators that he sexually assaulted her for four hours before strangling and suffocating her.
According to court records, "Loden was discovered lying by the side of a road with the words 'I'm sorry' carved into his chest and apparent self-inflicted lacerations on his wrists" the following afternoon.
Farris described her daughter as a "happy-go-lucky, always smiling" adolescent with aspirations of becoming an elementary school teacher.
"She wasn't perfect, mind you," Farris admitted. "However, she worked hard to do the right thing."
Farris refused to speak to reporters after the execution.
A week earlier, U.S. District Judge Henry Wingate granted the execution, citing a U.S. Supreme Court decision seven years ago that upheld a three-drug lethal injection protocol in Oklahoma.
After a string of failed lethal injections, Alabama Gov. Kay Ivey called for a moratorium on executions and a "top-to-bottom" review of the state's capital punishment system in November.
Mississippi conducts "mock executions and drills" every month to avoid a botched execution, according to Jeworski Mallett, deputy commissioner of institutions for the Mississippi Department of Corrections.
In court papers filed in July 2021, the Department of Corrections revealed that it had acquired three drugs for its lethal injection protocol: midazolam, a sedative; vecuronium bromide, which paralyzes the muscles; and potassium chloride, which stops the heart.
Only Alabama, Oklahoma, Mississippi, and Tennessee have used a three-drug protocol since 2019, according to Jim Craig, a MacArthur Center attorney, who spoke at a November court hearing.
Craig stated that in 2008, most death-penalty states and the federal government used a three-drug protocol, but the federal government and most of those states have since switched to a single drug.
According to the Death Penalty Information Center, the death penalty is used in 27 states. Mississippi has 36 inmates on death row.
Death Penalty Action, a group opposed to the death penalty, held a press conference in front of the state capitol on Tuesday.
"Something snapped in him for him to commit such a horrific crime," said Mitzi Magleby, a spokesperson for the Mississippi chapter of Ignite Justice, a criminal justice reform advocacy organization. "Mr. Loden was immediately repentant. Isn't there room for grace and mercy in this situation?"
Loden hoped his execution would be the country's last, according to his attorney, Mark McDonald, in a statement issued after the execution.
At a Wednesday news conference, Burl Cain, the Mississippi Department of Corrections commissioner, stated that Loden cooperated with officials.
"He expressed his grief. "But he was upbeat and ate well," Cain said. For his last meal, he had two bone-in-fried pork chops, sweet potatoes, and peach cobbler with ice cream.
The victim's mother, Farris, told The Associated Press on Friday that she had forgiven Loden years ago but did not believe his apology.
"I don't want to see anyone die," Farris explained. "However, I believe in the death penalty… I believe in justice."
India, At UN, Is Mum About Dispute With Canada Over Sikh Separatist Leader's Killing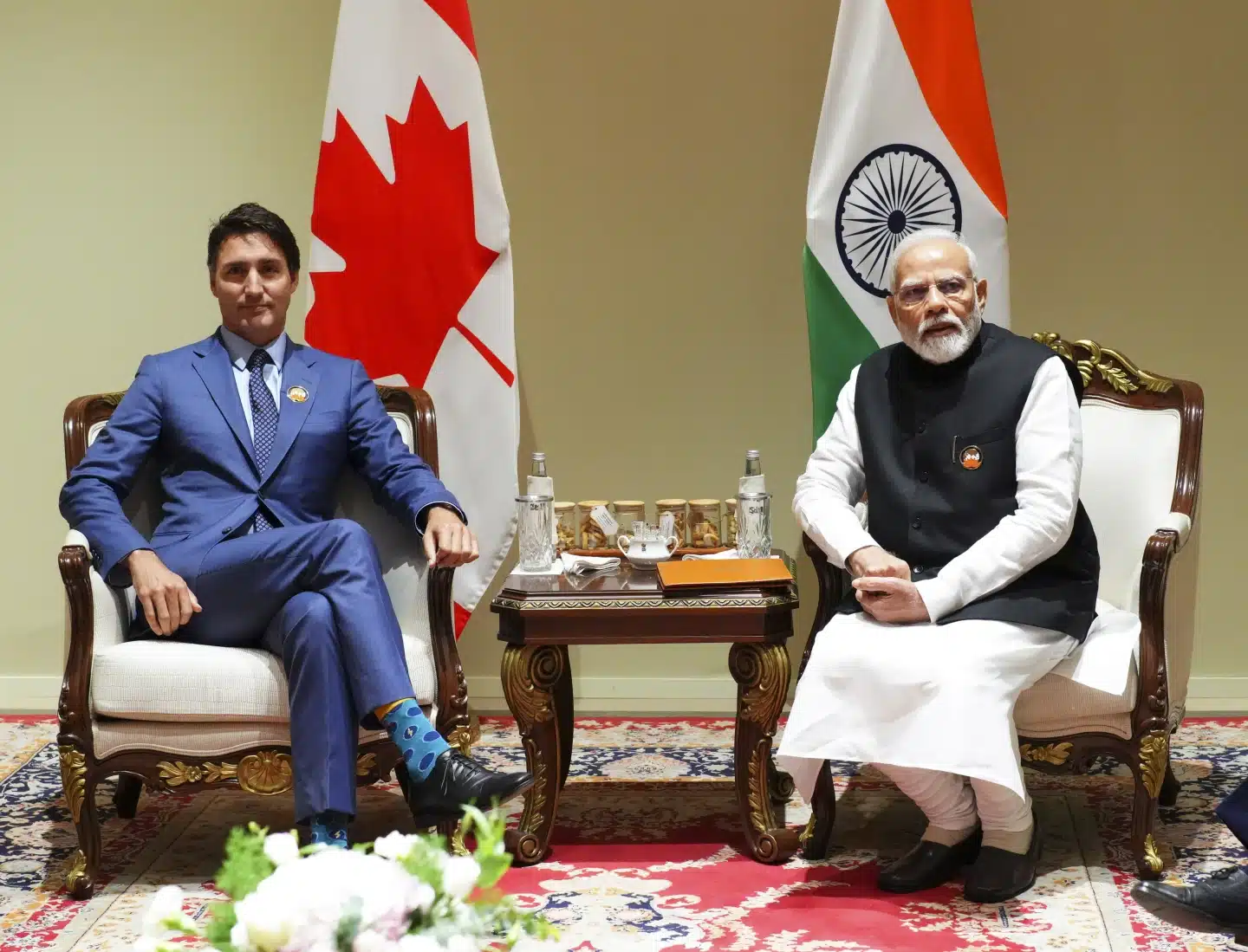 UNITED NATIONS — As he addressed world leaders at the United Nations General Assembly on Tuesday, India's top diplomat avoided addressing his country's dispute with Canada over the assassination of a Sikh separatist leader. However, he indirectly criticized how other nations respond to "terrorism."
Foreign Minister Subrahmanyam Jaishankar devoted most of his speech to praising India's rising global stature and aspirations for leadership, highlighting its recent tenure as chair of the Group of 20 industrialized nations and presiding over a substantial summit meeting last month.
However, he also stated that the international community must not "allow political expediency to determine responses to terrorism, extremism, and violence."
India has frequently attacked Pakistan at the United Nations over what New Delhi perceives as Pakistan's sponsorship of terrorism. This time, however, the remark could be interpreted as an attack on Canada, whose representative is scheduled to speak at the United Nations later on Tuesday.
As a result of Canadian Prime Minister Justin Trudeau's statement last week that India may have been involved in the June murder of a Canadian citizen in a Vancouver suburb, relations between the two countries have reached their lowest point in years.
Hardeep Singh Nijjar, 45, was murdered by masked assailants, but Canada has not yet provided any public evidence of Indian involvement in the murder. India had designated him as a terrorist because he led the remnants of a once-powerful movement to establish an independent Sikh homeland, Khalistan.

India's top diplomat avoided addressing his country's dispute with Canada over the assassination of a Sikh separatist leader.
The Indian Ministry of Foreign Affairs dismissed the allegation as "absurd" and accused Canada of harboring "terrorists and extremists." It also asserted that the allegations were politically motivated, indicating that Trudeau sought domestic support from the Sikh diaspora.
"Such unsubstantiated allegations seek to divert attention away from Khalistani terrorists and extremists, who have found refuge in Canada and continue to threaten India's sovereignty and territorial integrity," the ministry said in a statement released last week.
However, they have long accused Canada of allowing Sikh separatists, including Nijjar, unfettered reign.
Even though the active insurgency ended decades ago, the Modi administration has warned that Sikh separatists are attempting a comeback. New Delhi has urged nations such as Canada, where Sikhs account for more than 2% of the population, to do more to prevent a separatist revival.
After the G20 summit, Canada's allegation obscured India's diplomatic moment. Jaishankar sought to refocus attention on his country's ambitions in the international arena, noting that India is the world's most populous nation and a growing economic superpower.
"When we aspire to be a leading power, it is not for self-promotion, but to assume more responsibility and make more contributions," he explained. "The goals we have set for ourselves will distinguish us from those who rose before us."
SOURCE – (AP)
Spain Charges Pop Singer Shakira With Tax Evasion For A Second Time And Demands More Than $7 Million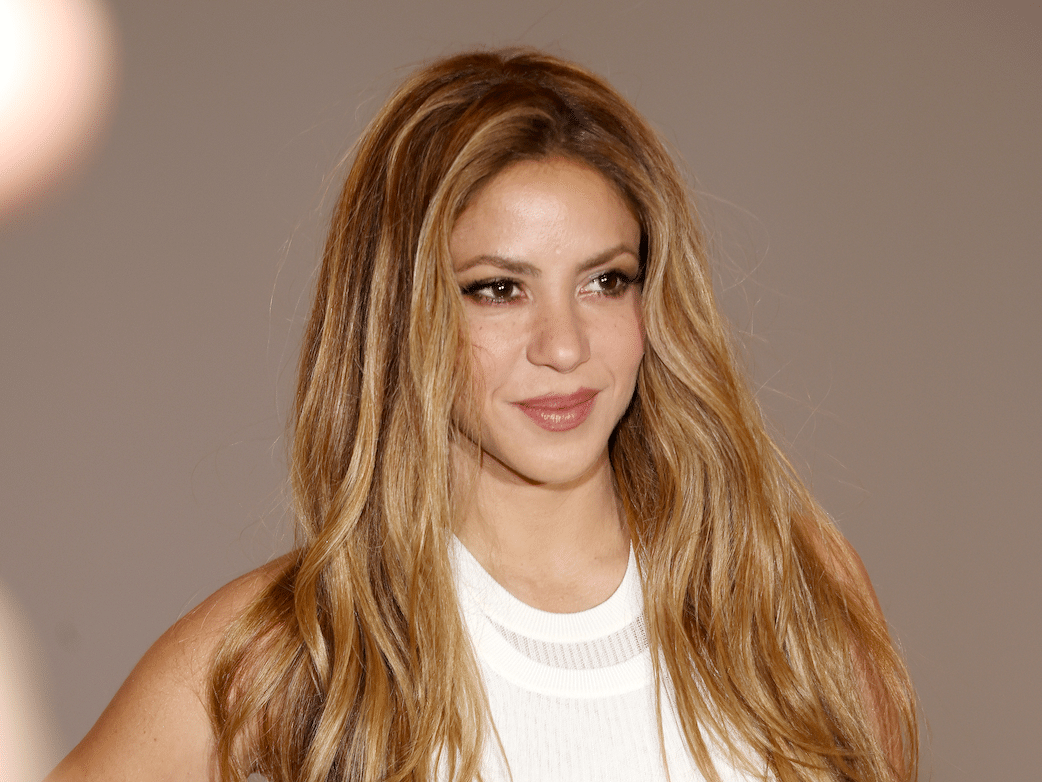 BARCELONA, SPAIN — Spanish prosecutors have charged Colombian pop sensation Shakira with failing to pay 6.7 million euros ($7.1 million) in tax on her 2018 earnings, authorities announced Tuesday. This is Spain's most recent fiscal accusation against the Colombian singer.
Prosecutors in Barcelona alleged in a statement that Shakira used an offshore company based in a tax refuge to avoid paying the tax.
According to the statement, she has been notified of the allegations in Miami, where she resides.
Shakira is already scheduled to be tried in Barcelona on November 20 for a separate case involving her residence between 2012 and 2014. Prosecutors allege she neglected to pay 14.5 million euros in taxes in this instance.
Prosecutors in Barcelona have asserted that the Grammy winner spent more than fifty percent of the 2012-2014 period in Spain and thus should have paid taxes in the country, even though her official residence was in the Bahamas.

Spanish prosecutors have charged Colombian pop sensation Shakira with failing to pay 6.7 million euros ($7.1 million) in tax on her 2018 earnings.
Last July, Spanish tax officials launched a new investigation against Shakira. Prosecutors have decided to file charges after reviewing the evidence compiled over the past two months. No trial date has been set.
Llorente y Cuenca, the public relations firm previously managing Shakira's affairs, had no immediate comment.
Last July, it was stated that the artist had "always complied with the law and followed the advice of her financial advisors."
Since she began dating the now-retired football player Gerard Pique, Shakira, whose full name is Shakira Isabel Mebarak Ripoll, has been linked to Spain. The couple, who have two children, resided in Barcelona until the end of their 11-year relationship last year.
In the past decade, Spain's tax authorities have cracked down on football superstars such as Lionel Messi and Cristiano Ronaldo for not paying their entire tax obligations. These athletes were found guilty of tax evasion but were spared prison time due to a provision that enables judges to forego sentences of less than two years for first-time offenders.
SOURCE – (AP)
Toymaker Lego Will Stick To Its Quest To Find Sustainable Materials Despite Failed Recycle Attempt In 2023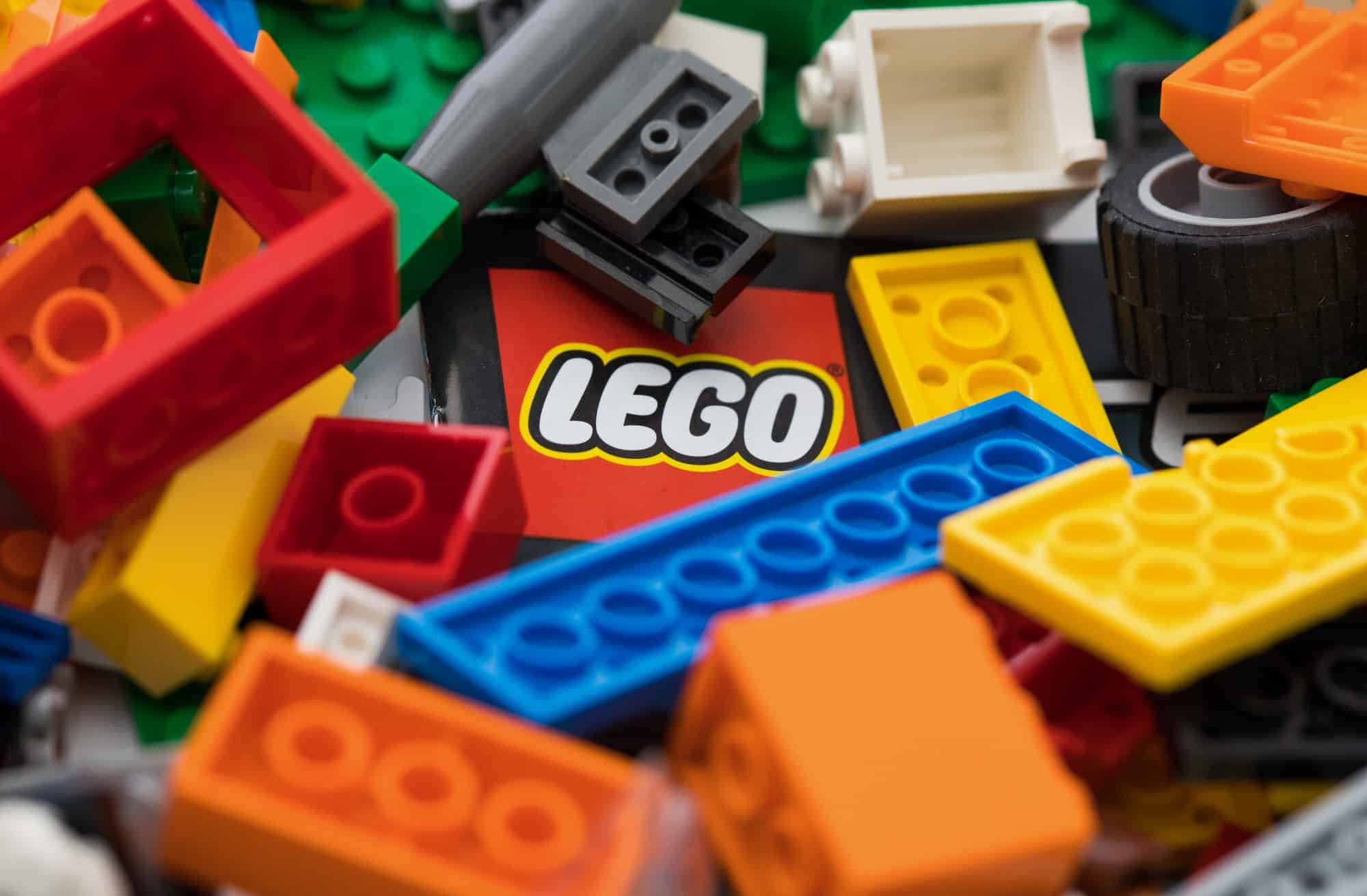 COPENHAGEN, Denmark – Lego stated on Monday that it remains committed to its quest to find sustainable materials to reduce carbon emissions despite the failure of an experiment to use recycled bottles. Lego is the world's largest toy manufacturer.
After more than two years of testing, Lego "decided not to proceed" with producing its trademark colorful bricks from recycled polyethylene terephthalate (PET) plastic bottles because "the material did not reduce carbon emissions."
Nonetheless, the toymaker remains "fully committed to making Lego bricks from sustainable materials by 2032," according to the company's website.
Two years ago, the private company that manufactures bricks from oil-derived plastic began researching a potential transition to recycled plastic bottles made of PET plastic, which does not degrade in quality when recycled.
The company stated that it had invested "more than $1.2 billion in sustainability initiatives" to transition to more sustainable materials and reduce carbon emissions by 37% by 2032.
The company reported that it was "currently testing and developing Lego bricks made from a range of alternative sustainable materials, including other recycled plastics and plastics made from alternative sources such as e-methanol."

Nonetheless, the toymaker remains "fully committed to making Lego bricks from sustainable materials by 2032," according to the company's website.
E-methanol, also known as green methanol, is composed of residual carbon dioxide and hydrogen and is produced by splitting water molecules using renewable energy.
The company said it would continue to use bio-polypropylene, the sustainable and biological variant of polyethylene — a plastic used in everything from consumer and food packaging to tires — for elements in Lego sets such as leaves, trees and other accessories.
Long-term, "we believe that this will encourage increased production of more sustainable raw materials, such as recycled oils, and help support our transition to sustainable materials," the report stated.
The company was founded by Ole Kirk Kristiansen in 1932. The name comprises the Danish words leg and godt, meaning "play well." The brand name was created without knowledge of the Latin Lego, meaning "I assemble."
SOURCE- (AP)