16-Year-Old Arrested for Opposing Trans Ideology in Ontario, Canada
The lawyer for a 16-year-old Catholic high school student suspended for opposing transgender ideology says his client's legal battle demonstrates that religious freedom in Canada is rapidly eroding.
"I think it's representative of where the culture, society, and our government institutions are up here," attorney James Kitchen said of the case against 16-year-old Josh Alexander.
On February 6, the high school junior was arrested for trespassing after showing up at St. Joseph's Catholic High School in Renfrew, Ontario, despite an exclusion order. Kitchen is taking legal action against Alexander by appealing the exclusion order and filing a human rights complaint with the Ontario Human Rights Tribunal.
Alexander, a born-again Christian, was suspended in November for organizing protests at his school against biological males in girls' restrooms and arguing in class that God created two unchangeable genders.
Alexander's suspension was technically lifted in January, but it has remained in effect since the Renfrew County Catholic District School Board "excluded" him for the remainder of the school year. Alexander told The Epoch Times that his principal offered him a return to school if he stopped using transgender students' "dead names" or given names and excluded himself from classes with two transgender students.
Religious Freedom Declining in Canada
Kitchen, the Liberty Coalition Canada's chief litigator, said he had no idea how big Alexander's case would become when he first contacted him around Christmas, following Alexander's initial suspension from the government-funded school.
The Liberty Coalition Canada website states that clergy founded it in January 2021 to " support Canadians facing unjust and illegal discrimination for exercising their lawful freedoms."
"I never imagined it would reach this level," Kitchen said. "I knew it would be publicized, and there would be some sort of conflict because I knew Josh wouldn't back down."
Kitchen believes that religious freedom and freedom of expression are declining in Canada, but that religious liberty is fading faster. He claims that many Canadians are unaware of their government's growing threat to religious freedom, which he claims is "essentially dead" after withering "for about 10 or 15 years."
Kitchen said the Supreme Court of Canada issued "the nail in the coffin" with a 2018 decision against Trinity Western University in British Columbia. The Christian school, which sought to establish Canada's first Christian law school, petitioned the Supreme Court after regional law societies refused to accredit them based on their student covenant, which prohibited extramarital sex.
According to Kitchen, the legal precedent established in that case "really gutted religious freedom in Canada," and such trends have accelerated in recent years as authorities jailed pastors and seized church properties during the pandemic. Alexander's case, he claims, is another step up.
The lawyer cited Bill C-4, passed by the Canadian Parliament last year, as a "perfect example" of Canada's encroaching wave against religious freedom.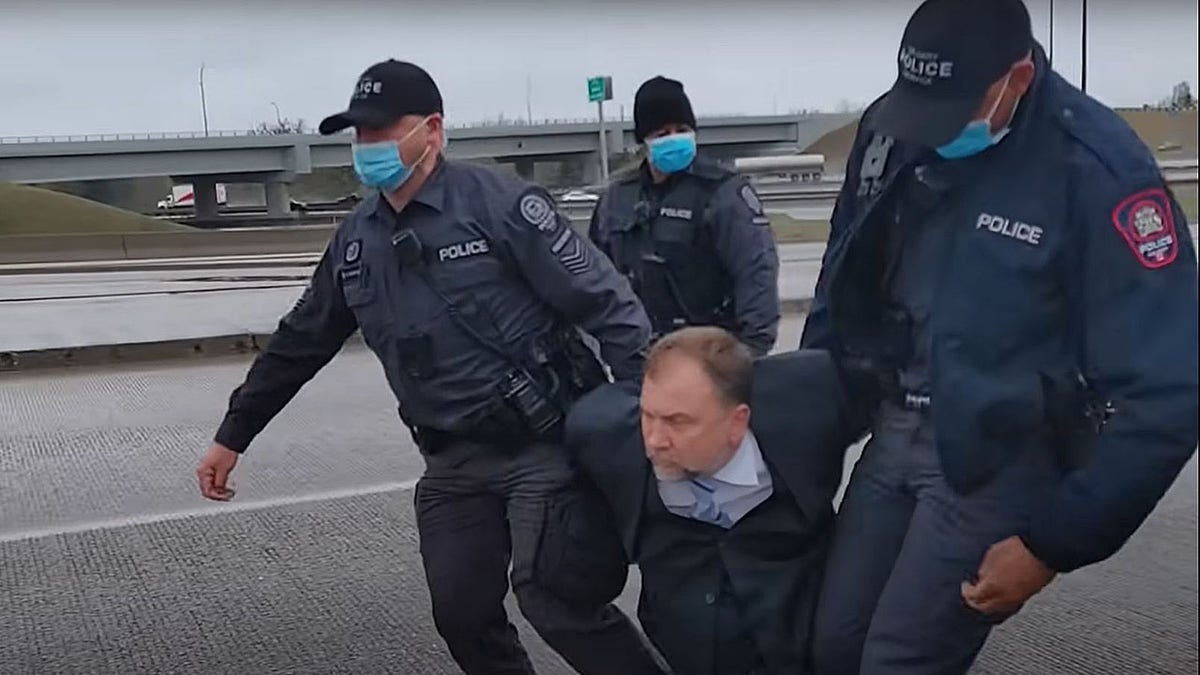 Religious Leaders Arrested in Canada
Therapists in Canada who provide counseling to repress or reduce "non-heterosexual attraction or sexual behavior" or "non-cisgender identity" could face up to five years in prison under the law, which prompted protests from thousands of churches across North America.
"We don't have any cases on it yet, no charges, so we're all just kind of waiting to see what the government decides to do with that," Kitchen said, predicting that "the gender and sexuality issue" will lead to more legal clashes between Christians and the Canadian government.
"I fully expect to get a call in the next 12-24 months that a pastor or some other religious leader has been arrested for telling some guy who thinks he's a woman that he should consider being OK with being a man instead of transitioning to be a woman," Kitchen said.
"As a lawyer in Canada, I expect to be on that case or at least hear about it," he added. "That's where we're going." Alexander agreed with Kitchen, saying that "freedom of expression and religion, in general, are under attack" in his country. "There's no doubt that we're about to lose all the liberties that we've taken for granted for far too long," he said.
Canadians are free to practice any religion under Section 2 of the Charter. They also have the right to think, believe, and express themselves freely.
Alexander observed that some young people his age are afraid to express themselves. He urged them to "speak up before it's too late."
"If you think what I'm dealing with now is bad, wait until your freedom of belief and thought is outlawed," he warned. "Now is the time to speak up before it's too late. Our predecessors failed to do so, and it is now up to us to pick up the torch and carry it."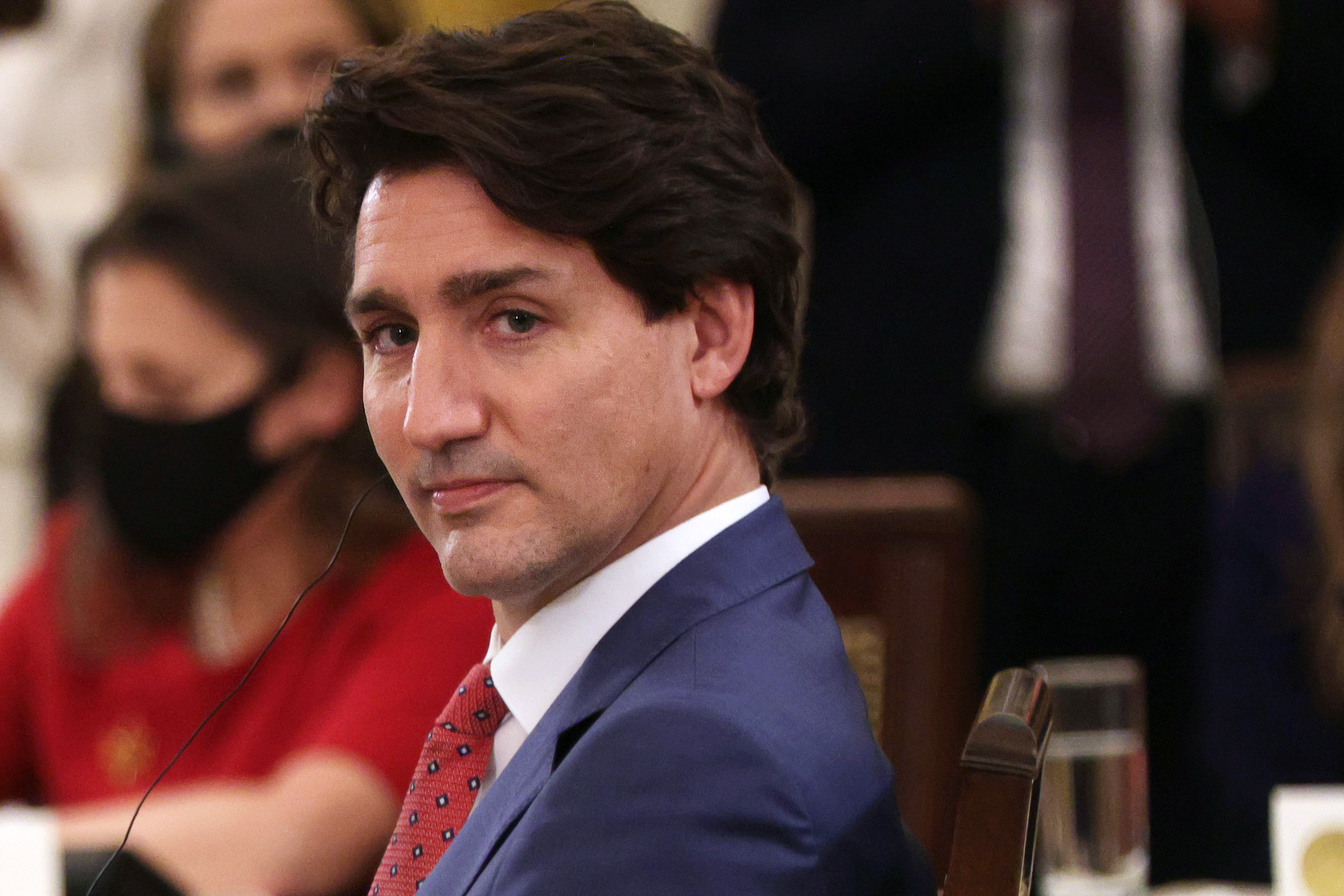 Trudeau's Open War on Religion in Canada
The honorable Leslyn Lewis, a Conservative Party of Canada MP and licensed attorney, said she would "stand up" for religious freedom after accusing Prime Minister Justin Trudeau of waging an "open war" on people's faith since his election in 2015.
Lewis blasted a recent report from a Department of National Defence (DND) advisory panel recommending it "not consider for employment as spiritual guides or multi-faith representatives Chaplaincy applicants affiliated with religious groups whose values are not aligned with those of the Defence Team" in a platform update titled "Enough Discrimination."
"Currently, some chaplains represent or are affiliated with organized religions whose beliefs do not coincide with those of a diverse and inclusive workplace. "Some of these chaplains' affiliated religions do not subscribe to an open attitude and the promotion of diversity," according to the DND's recommendations.
"For example, the exclusion of women from priesthoods in some churches violates equality and social justice principles, as do sexist notions embedded in their religious dogmas."
This latest report, according to Lewis, is "absolutely shocking."
"People are only now realizing how far it goes in its assault on traditional faiths," Lewis observed.
Lewis stated that while asking that "chaplains' values are aligned with the Defence Team may appear innocent enough," reading further reveals that "the religious groups it considers do not have the right values fall under the banner of 'The Abrahamic Religions.'"
"This expressly states that Christianity, Islam, and Judaism followers should be barred from serving as military chaplains," Lewis wrote.
"How are all the Jewish, Muslim and Christian military members to feel now that they have been singled out as out-of-step with the values of the country they are fighting for? Or that in the same report, their beliefs are explicitly compared to the worst kinds of racism?"
According to the report, "minorities in Canada are consistently just used as political tools by this government," Lewis continued.
Trump Is Back At His New York Civil Fraud Trial As Testimony Nears An End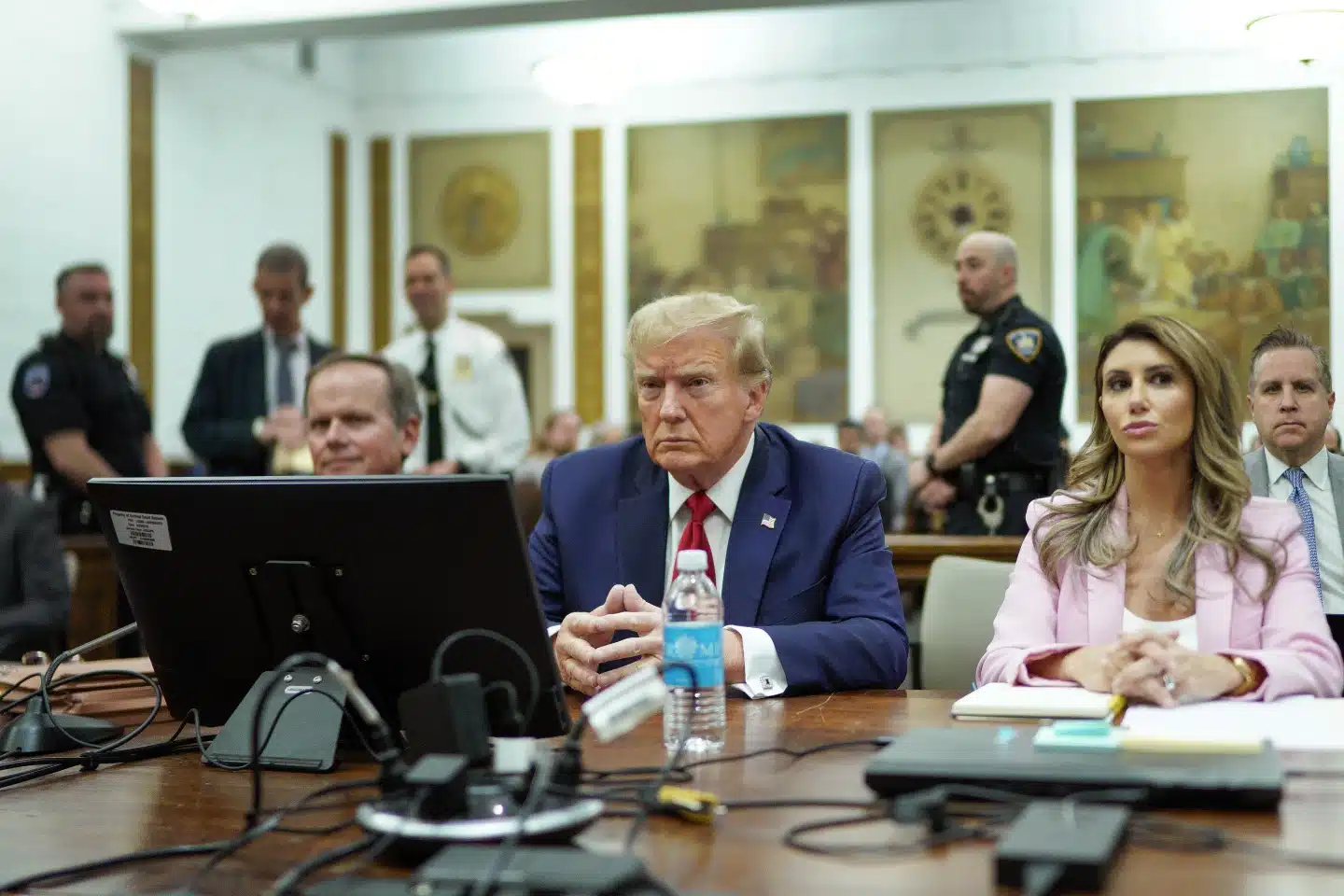 NEW YORK – After a month of criticizing the proceedings from afar, former President Donald Trump returned to his civil business fraud trial as a spectator on Thursday.
After more than two months of testimony, the Republican presidential candidate for 2024 arrived to hear an accounting professor testify about financial issues relevant to the case.
Trump is slated to testify for the second time on Monday.
Even as he campaigns to retake the office and fights four criminal charges, Trump focuses heavily on the New York lawsuit. Outside the courtroom, he's been a dissatisfied bystander, a combative witness, and a furious pundit.
"This is a witch hunt, and it's a very corrupt trial," Trump remarked as he entered the courtroom on Thursday.
The case is putting his net worth on trial, probing his real estate empire, and threatening to bar him from doing business in his home state.

Trump Is Back At His New York Civil Fraud Trial As Testimony Nears An End
In the claim, New York Attorney General Letitia James accuses Trump, his corporation, and some officials of defrauding banks and insurers by providing them with financial statements that overstate the value of trademark properties such as his Trump Tower penthouse and Mar-a-Lago, the Florida club where he now resides.
The statements were submitted to assist in secure deals, such as loans with low-interest rates available to the ultra-wealthy, and certain loans required fresh statements every year.
Donald denies any wrongdoing and claims that the figures in the statements understated his wealth. He has repeatedly minimized the value of the documents in closing agreements, stating that lenders and others should conduct their analyses.
And he argues that James and Judge Arthur Engoron, both Democrats, abused their power in the case.
Eli Bartov, an accounting professor at New York University, testified in Trump's defense on Thursday.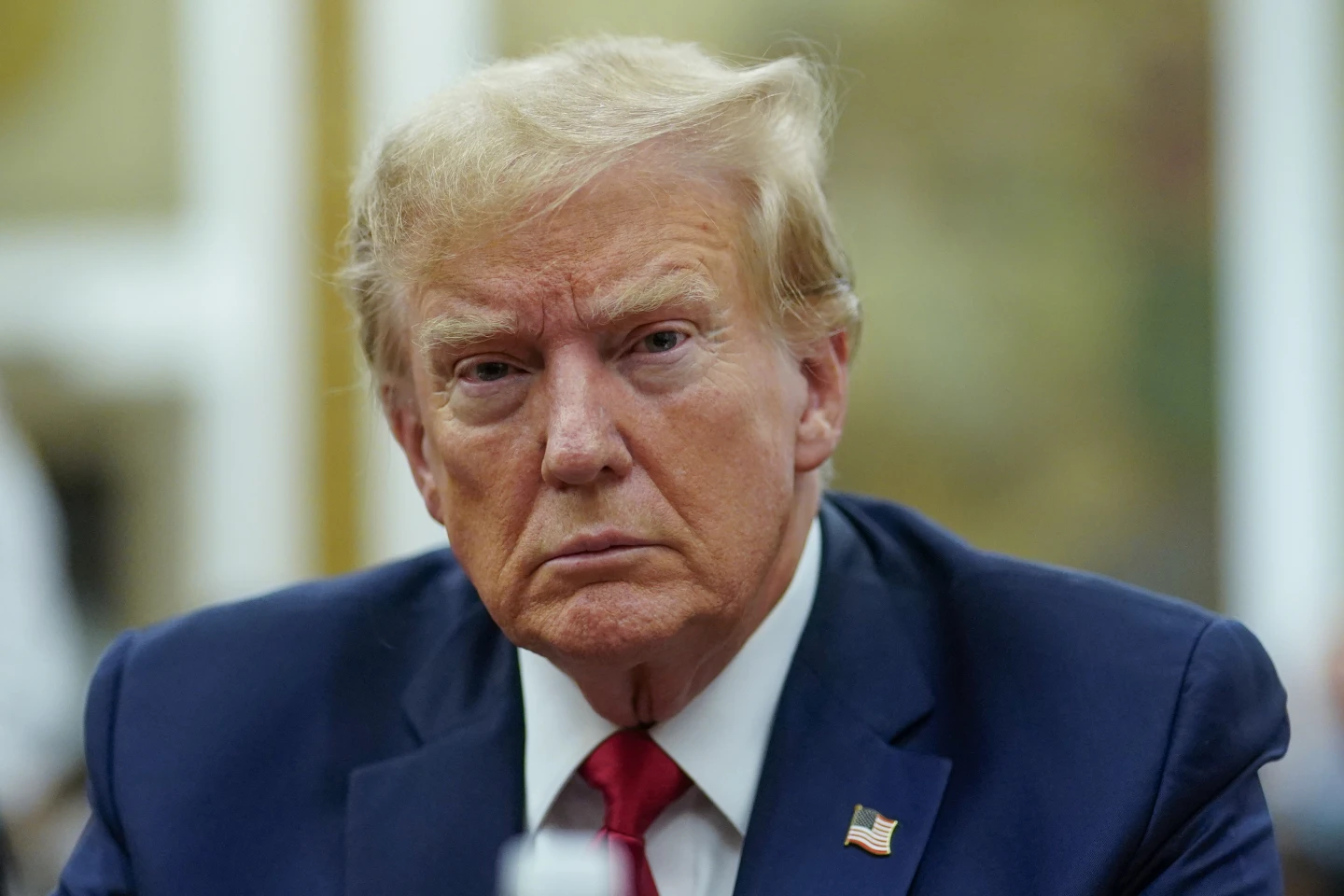 Trump Is Back At His New York Civil Fraud Trial As Testimony Nears An End
Bartov rejected the attorney general's assertions that Trump's financial statements violated basic accounting principles in a report written before his hearing. According to the professor, such statements are merely a starting point for recipients to do their own assessments in the accounting and financial world.
Trump has frequently lamented the situation on his Truth Social platform.
Going to court in person provides him with a microphone —several of them, thanks to the press cameras stationed in the hallway. He frequently expostulates and casts various developments as wins on his way into and out of the proceedings, which cameras cannot record.
When Engoron ruled Trump had breached a gag order that forbids trial participants from publicly commenting on court staffers, he penalized him $10,000 on Oct. 26. Trump's lawyers are challenging the gag order.
James has not gone unchallenged, frequently — but not on Thursday — showing up to court when Trump is present and making her statements on social media and on the courthouse steps. Lawyers in the case have been instructed not to make press remarks in the hallway, but the former president has been permitted to do so.

Trump Is Back At His New York Civil Fraud Trial As Testimony Nears An End
"Here's a fact: Donald  has been committing financial fraud for years." "Here's another fact: There are consequences when you break the law," her office tweeted this week on X, formerly Twitter.
While the non-jury trial focuses on allegations of conspiracy, insurance fraud, and manipulating corporate documents, Engoron previously concluded that Trump and the other defendants committed fraud. He appointed a receiver to take charge of some of Trump's properties, but an appeals court has stayed that order for now.
During the trial, James seeks more than $300 million in penalties and a ban on Donald and the other defendants doing business in New York.
It is unclear when the testimony will conclude, although it is expected before Christmas. Closing arguments are slated for January, and Engoron hopes to reach a verdict by the end of the month.
SOURCE – AP
Wikipedia, Wrapped. Here Are 2023'S Most-Viewed Articles On The Internet's Encyclopedia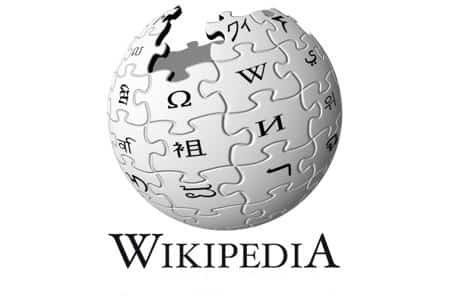 NEW YORK – Remember what you were looking for in 2023? Wikipedia, on the other hand, has the receipts.
According to data provided Tuesday by the Wikimedia Foundation, the non-profit behind the free, openly edited online encyclopedia, English Wikipedia received more than 84 billion views this year. The most popular piece was on ChatGPT (the AI chatbot that appears to be everywhere these days).
OpenAI's ChatGPT has flown into the public eye since its inception just over a year ago, as the technology makes its way into schools, health care, legislation, and even religious preaching. The chatbot has also contributed to developing arguments regarding the possible benefits and risks of generative AI, most of which are detailed on its Wikipedia page.

Here Are 2023'S Most-Viewed Articles On The Internet's Encyclopedia
The annual list of fatalities was the second most-read article on Wikipedia in 2023, after taking the #4 and #1 rankings in 2022 and 2021, respectively. Individual entries for important figures who died this year drew much attention, notably those for Matthew Perry and Lisa Marie Presley.
Meanwhile, the highly anticipated 2023 Cricket World Cup came in third place — along with three other cricket-related entries in Wikipedia's top 25 this year, including the Indian Premier League at #4, marking the first time cricket content has made the list since the Wikimedia Foundation began tracking in 2015.
"Barbenheimer," Taylor Swift and others also appeared to influence our internet-reading habits in 2023. Here are this year's top 25 English Wikipedia articles.
According to the Wikimedia Foundation, this top 25 ranking was constructed using English Wikipedia statistics as of November 28. The charity plans to update full-year figures on January 3, 2024.
The United States (33.2 billion) and the United Kingdom (9 billion), along with India (8.48 billion), Canada (3.95 billion), and Australia (2.56 billion), are the top countries that accessed English Wikipedia globally in 2023, according to Wikimedia Foundation data shared with The Associated Press.

Here Are 2023'S Most-Viewed Articles On The Internet's Encyclopedia
1. ChatGPT: 49,490,406 pageviews
2. Deaths in 2023: 42,666,860 pageviews
3. 2023 Cricket World Cup: 38,171,653 pageviews
4. Indian Premier League: 32,012,810 pageviews
5. Oppenheimer (film): 28,348,248 pageviews
6. Cricket World Cup: 25,961,417 pageviews
7. J. Robert Oppenheimer: 25,672,469 pageviews
8. Jawan (film): 21,791,126 pageviews
9. 2023 Indian Premier League: 20,694,974 pageviews
10. Pathaan (film): 19,932,509 pageviews
11. The Last of Us (TV series): 19,791,789 pageviews
12. Taylor Swift, 19,418,385: pageviews
13. Barbie (film): 18,051,077 pageviews
14. Cristiano Ronaldo: 17,492,537 pageviews
15. Lionel Messi: 16,623,630 pageviews
16. Premier League: 16,604,669 pageviews
17. Matthew Perry: 16,454,666 pageviews
18. United States: 16,240,461 pageviews
19. Elon Musk: 14,370,395 pageviews
20. Avatar: The Way of Water: 14,303,116 pageviews
21. India: 13,850,178 pageviews
22. Lisa Marie Presley: 13,764,007 pageviews
23. Guardians of the Galaxy Vol. 3: 13,392,917 pageviews
24. Russian invasion of Ukraine: 12,798,866 pageviews
25. Andrew Tate: 12,728,616 pageviews
According to the Wikimedia Foundation, this top 25 ranking was constructed using English Wikipedia statistics as of November 28. The charity plans to update full-year figures on January 3, 2024.
The United States (33.2 billion) and the United Kingdom (9 billion), along with India (8.48 billion), Canada (3.95 billion), and Australia (2.56 billion), are the top countries that accessed English Wikipedia globally in 2023, according to Wikimedia Foundation data shared with The Associated Press.
SOURCE – (AP)
Rizz Named Word Of The Year 2023 By Oxford University Press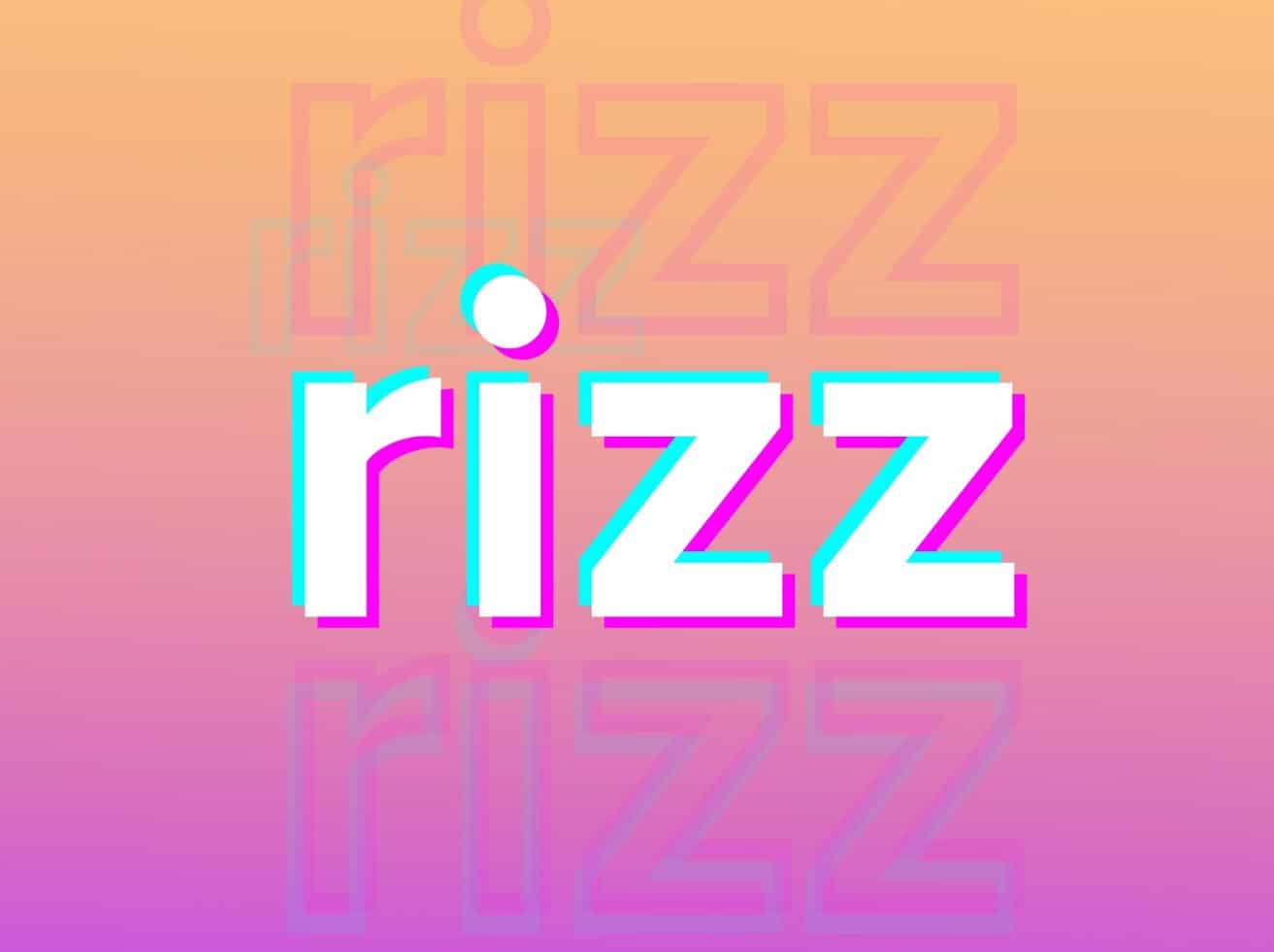 Are you adept at flirting or chatting up possible partners? If this is the case, you may already have rizz and be unaware of it.
Young folks utilize the Oxford word of the year, internet slang for romantic appeal or charm.
It was one of eight words chosen from a shortlist to define the mood, ethos, or preoccupations of 2023.
A public poll was used to narrow down the list before Oxford lexicographers made the ultimate selection.
Swiftie, Beige Flag, and Situationship were among the other contenders.
If you are not a member of Generation Z, the term may be meaningless to you.
However, it is widely utilized online, with billions of views of the hashtag "rizz" on TikTok.

Rizz Named Word Of The Year 2023 By Oxford University Press
It is described as style, charm, or attractiveness, as well as the ability to attract a romantic or sexual partner, by Oxford University Press [OUP], which publishes the Oxford English Dictionary [OED].
The word "charisma" is assumed to be a shorter variant of "charisma."
It can also be used as a verb, as in "to frizz up," which means "to attract, seduce, or chat up someone."
It's essentially a modern version of the "game," described as skill, proficiency, and the capacity to sexually entice people through one's charm.

What do the shorlisted words mean?
Beige flag (n.): a character feature that indicates that a partner or possible partner is boring or lacks creativity; (also) a quality or habit, especially of a partner or potential mate, that is very distinctive but not good or bad. [proposed definition]
A situationship (n.) is a romantic or sexual relationship that is not formal or established.
Swiftie (n.): a devoted follower of Taylor Swift. [proposed definition]
Prompt (n.): a command issued to an artificial intelligence program, algorithm, or the like that affects or influences the content it generates [draft definition]
De-influencing (n.): the activity of deterring individuals from purchasing specific things or pushing people to consume less material goods, particularly through social media [draft definition]
The Oxford University Press emphasized that lexicographers are writing a draft definition "for the Word of the Year campaign" and that terms without draft definitions are already in the OED.

Rizz Named Word Of The Year 2023 By Oxford University Press
The rest of the words will be included in dictionaries "after assessment of their longevity, frequency, and breadth of usage," according to the statement.
Kai Cenat, a Twitch streamer and YouTuber is widely credited with popularizing the term rizz, which he used with his buddies.
The word's popularity has grown this year, and in June, actor Tom Holland was asked by Buzzfeed about the secret to his frizz.
Holland responded, "I have no rizz at all." "I have limited rizz," he says before detailing how he won his fiancée Zendaya over by playing the "long game."

Another slang term characterizing "unapologetically self-indulgent, lazy, slovenly, or greedy" behavior that was last year's Oxford word of the year was "goblin mode."
Casper Grathwohl, president of Oxford Languages, stated that while "goblin mode" was popular following the epidemic, "it's interesting to see a contrasting word like rizz come to the forefront."
He speculated that the word referred to "a prevailing mood of 2023, where more of us are opening up after a challenging few years and finding confidence in who we are."
Mr. Grathwohl said that the increased use of the word frizz demonstrated that words and phrases derived from online culture "are increasingly becoming part of the day-to-day vernacular."
The language specialists at Oxford University Press chose the selection of eight words.
This list was then subjected to a public vote in late November, narrowing the field to four finalists before the experts decided.
Collins Dictionary revealed "artificial intelligence" as the word of 2023 in November.
SOURCE – BBC