Canada's Joni Mitchell Returns to the Stage After 20 Years
Joni Mitchell, the legendary singer, gave her first full headlining act in 23 years at the Echoes Through the Canyon festival. Mitchell announced a unique headline performance at Carlile's festival, which took place yesterday at the Gorge Amphitheatre in Washington State.
The Seattle Times reports, Joni Mitchell performed a 24-song career-spanning concert with Carlile and an ensemble of backup musicians that included Marcus Mumford, as well as some covers.
The 26,000 or so spectators who jammed the Gorge Amphitheatre on Saturday felt a jittery atmosphere. For years, thousands of Joni Mitchell fans believed they would never be able to witness one of the greatest living composers perform live again.
Fans who made the journey to the legendary Washington venue were minutes away from seeing music history, two decades after Mitchell stopped from performing and eight years distant from her life-threatening brain aneurysm.
At the opening notes of "Big Yellow Taxi," one of Mitchell's oft-reinterpreted hits, Mitchell and the 20 or so all-star musician buddies who acted as her backing band transformed the peppy melody into a big ol' family singalong.
The audience could hardly contain their joy, briefly hushed when Mitchell's anchor vocals were unaccompanied, only to erupt again when the rest of the chorus joined her.
As stunned spectators stood for an extended standing ovation following the opening song, the 79-year-old's pleased chuckle seemed to make them cheer even louder. Following a surprise set with Brandi Carlile and pals at the Newport Folk Festival last year as Joni Mitchell & the Joni Jam.

Fans came from all over the world
Fans travelled from as far away as Australia and England, San Francisco, and Saskatoon (Mitchell's hometown in Saskatchewan) to witness Mitchell's first true, ticketed headlining show in years.
The Newport set and last night's show, the highlight of Carlile's Echoes Through the Canyon weekend, were extensions of private jam sessions Mitchell has held at her house for the past four years while recovering from a 2015 aneurysm that left her unable to speak, let alone sing and play guitar. The monthly jams, which Carlile eventually assisted in organising, prepared the way for Mitchell's public return to music, as she relearned to sing and play guitar.
Saturday night was less of a regular concert and more of an opportunity to collectively celebrate a generational artist's wide-ranging canon and bathe in Mitchell's light for 2 hours and 40 minutes. Carlile phrased it better, or at least more poetically, in her opening remarks on stage, comparing the intimate Joni Jam experience to peeking into a tiny hut inside a snow globe.
The stage was decorated in the style of a living room, complete with couches, lights, end tables, and even framed pet photos. Mitchell sat front and centre with Carlile in plush easy chairs, wearing sunglasses and a pink floral-print blouse, bantering like old friends sipping pinot grigio when not singing into matching golden microphones. "When you come to Washington, you drink out of a Yeti," Carlile exclaimed as she filled a glass for a friend. (Mitchell afterwards made fun of Carlile for drinking directly from the bottle.)

Old rock 'n' roll adventures
The Joni Jam felt like a campfire hootenanny coupled with a music nerd's fantasy storyteller session. Carlile acted as interviewer/fan-girl-in-chief between songs, getting Mitchell to talk about old rock 'n' roll adventures — knee-slapping quests for wolf-howl recordings, spacing lyrics with Bob Dylan, with whom she played the Gorge in '98 — and the inspiration behind some of Mitchell's most revered songs.
Mitchell vigorously tapped her cane on the massive stage to "Raised on Robbery" – a song about a prostitute in a Saskatoon hotel, she'd explain later. Mitchell's sassy vocals matched one of the night's revelling rockers, before cooling off with "Come in From the Cold" and the hazy gentle rocker "Amelia." Mitchell's lone voice seemed louder on the latter, as though the first few gang-vocal tunes cleared a runway for the honoree to take off, just as the sun sank into an amber glow hanging over the canyon behind her.
Mitchell's all-star supporting cast — which included the Hanseroth twins, Marcus Mumford on percussion, and Annie Lennox and Sarah McLachlan as backup singers in an embarrassment of vocal riches — formed a half circle around Mitchell and Carlile, with each member getting their chance to shine and heap praise on the woman of the hour.
When Mitchell wasn't leading a song, the Joni Jammers took turns leading songs, singing with and for the revered music legend — a frightening notion, according to Carlile, who opened with a stripped-down acoustic set. Celisse Henderson, a frequent Carlile collaborator who Mitchell likened to a female Jimi Hendrix (but a far better voice), was extensively featured throughout the night.

Mitchell's voice has undoubtedly changed
Her moving guitar solo complemented Mitchell's bluesy "Summertime," which transported the audience to a smokey speakeasy. The low-lit number was the first song Mitchell sang in their private jam sessions, so the Gorge performance was somewhat of a full-circle moment.
Sarah McLachlan's honest, stunning performance in "Blue" was another guest-led highlight. Carlile, a late-blooming Mitchell fan who grew up hearing McLachlan and Lilith Fair at the Gorge, was definitely in a good mood, lying back in her cushy chair, eyes closed and mouthing along with every syllable, pausing only to pull from her wine bottle.
Mitchell's voice has undoubtedly changed since she recorded her most acclaimed work in the 1970s, but she sang with soul, vigour, and tenacity throughout the marathon performance.
She also had an instrumental solo moment, playing lead guitar on "Just Like This Train" (like she did in Newport) and "If" during the encore.
The only time it was clear her previous tour was 20 years ago was when she asked what all the lights in the audience were during a gospel-infused "Shine," which saw Carlile let loose vocally after spending much of the concert as a supporting voice alongside Mitchell's. "That was quite a spectacle, all the little lights from your cellphones," she laughed.
Joni Mitchell & the Joni Jam set list:
1. "Big Yellow Taxi"
2. "Night Ride Home"
3. "Raised on Robbery"
4. "Come In From the Cold"
5. "Amelia"
6. "Carey"
7. "Sex Kills"
8. "Summertime" (George Gershwin cover)
9. "Ladies of the Canyon" (Annie Lennox)
10. "Help Me" (Celisse Henderson)
11. "Where There's a Will, There's a Way" (Rick Whitfield original)
12. "Love Potion No. 9" (The Clovers cover)
13. "A Case of You"
14. "A Strange Boy" (Wendy Melvoin and Lisa Coleman)
15. "Cactus Tree" (Lucius)
16. "California" (Marcus Mumford)
17. "Blue" (Sarah McLachlan)
18. "Why Do Fools Fall in Love" (Frankie Lymon and The Teenagers cover)
19. "Shine"
20. "Both Sides Now"
21. "Circle Game"
Encore:
22. "Just Like This Train"
23. "If"
24. "Young at Heart" (Frank Sinatra cover)
About Joni Mitchell
Joni Mitchell is a Canadian singer-songwriter and visual artist who is considered one of the most influential musicians of the 20th century. She was born on November 7, 1943, in Fort Macleod, Alberta, Canada, as Roberta Joan Anderson. Mitchell's music spans multiple genres, including folk, pop, jazz, and rock.
Mitchell's career began in the 1960s folk music scene, where she gained recognition for her distinctive soprano voice and her skillful guitar playing. She released her debut album, "Song to a Seagull," in 1968, followed by the critically acclaimed "Clouds" in 1969. Her third album, "Ladies of the Canyon" (1970), brought her mainstream success with songs like "Big Yellow Taxi" and "Woodstock."
Throughout her career, Joni Mitchell released several influential and highly regarded albums, including "Blue" (1971), "Court and Spark" (1974), and "Hejira" (1976). Her music often showcased introspective and personal lyrics, exploring themes of love, relationships, and the human condition. Mitchell's poetic songwriting style and unique melodies set her apart from her peers and made her an icon of the singer-songwriter movement.
Aside from her musical achievements, Joni Mitchell is also known for her visual art. She began painting in the late 1960s and has created numerous works of art throughout her life. Her art often reflects her personal experiences and complements her music.
Over the years, Joni Mitchell's work has earned her numerous accolades, including multiple Grammy Awards and inductions into the Rock and Roll Hall of Fame and the Canadian Music Hall of Fame. Her impact on popular music and songwriting continues to resonate with artists and fans alike.
Please note that the information provided here represents a general overview of Joni Mitchell's career up until September 2021, and there may have been additional developments since then.
Ukraine War: US To Give Kyiv Long-Range ATACMS Missiles – Media Reports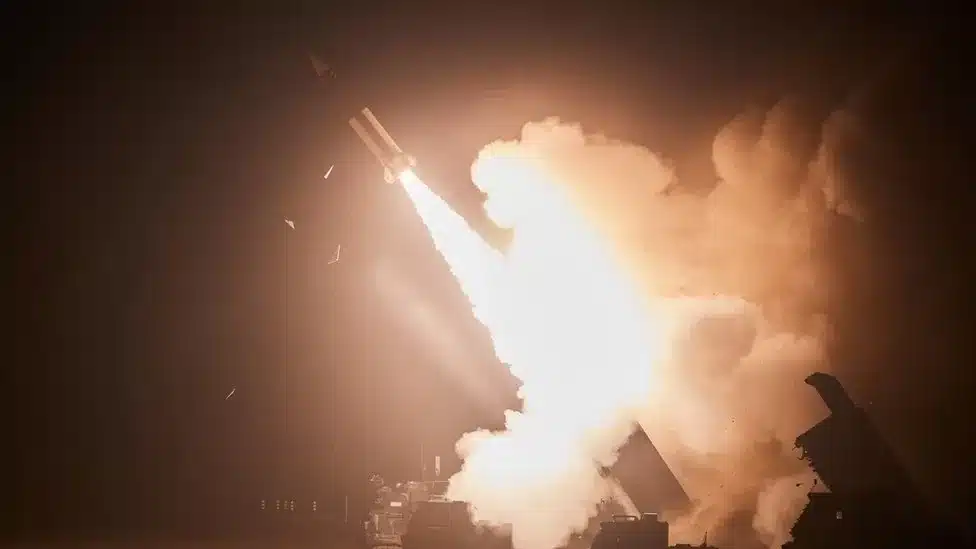 US media report that President Joe Biden intends to provide Ukraine with advanced long-range missiles to aid Kyiv's ongoing counteroffensive.
They cite US officials familiar with the issue as saying Ukraine will get some ATACMS missiles with a range of up to 190 miles (300km).
This would allow Kiev to strike Russian targets far behind the front line.
On Friday, at least two Ukrainian missiles struck the Russian Black Sea fleet headquarters in occupied Crimea.
A Ukrainian military source told the BBC that British and French-supplied Storm Shadow missiles were used in the attack on the port of Sevastopol.
These missiles have a range of approximately 240 kilometers.
According to unnamed US officials quoted by NBC News and the Wall Street Journal, Vice President Biden told his Ukrainian counterpart Volodymyr Zelensky that Kyiv would receive "a small number" of ATACMS (Army Tactical Missile System) missiles. Thursday, the two leaders met at the White House.
According to the WSJ, the armaments will be sent in the coming weeks.
In the meantime, the Washington Post cited several individuals familiar with the negotiations as saying that Ukraine would receive ATACMS armed with cluster bomblets instead of single payloads.

US media report that President Joe Biden intends to provide Ukraine with advanced long-range missiles to aid Kyiv's ongoing counteroffensive.
The United States and Ukraine have neither officially confirmed the allegations.
After the Biden-Zelensky discussions, the United States announced a new $325 million (£265 million) military aid package for Ukraine, including artillery and ammunition. Next week, American Abrams tanks will be delivered to Kiev.
On the ATACMS issue, both presidents have been elusive.
"I believe we will be able to reach an agreement on the majority of what we discussed with President Biden yesterday," Mr. Zelensky said on Friday during a visit to Canada.
"Indeed, it's only a matter of time. Not everything depends on Ukraine,' elucidated the speaker.
Kyiv has pushed for ATACMS for months to bolster its brutal and deadly counteroffensive in the south.

US media report that President Joe Biden intends to provide Ukraine with advanced long-range missiles to aid Kyiv's ongoing counteroffensive.
It is stated that vital Russian supply lines, command positions, and other logistical hubs would be within striking distance, forcing Moscow to move them further away and making it more difficult to resupply soldiers and weapons.
Ukraine asserts that Russian positions in the occupied southern Ukrainian regions, including Crimea, would be particularly vulnerable.
In February 2022, Russian President Vladimir Putin launched a full-scale invasion of Ukraine, and the Biden administration initially hesitated to provide Ukraine with modern weapons.
Since then, however, its posture has shifted dramatically, with Kyiv acquiring Himar's long-range rocket systems and Patriot air defense missiles.
President Biden has shown reluctance towards ATACMS out of concern that such missiles could bring about a confrontation with a nuclear-armed Russia.
Source – (BBC)
Shein In Talks To Buy Missguided From Mike Ashley's Frasers Group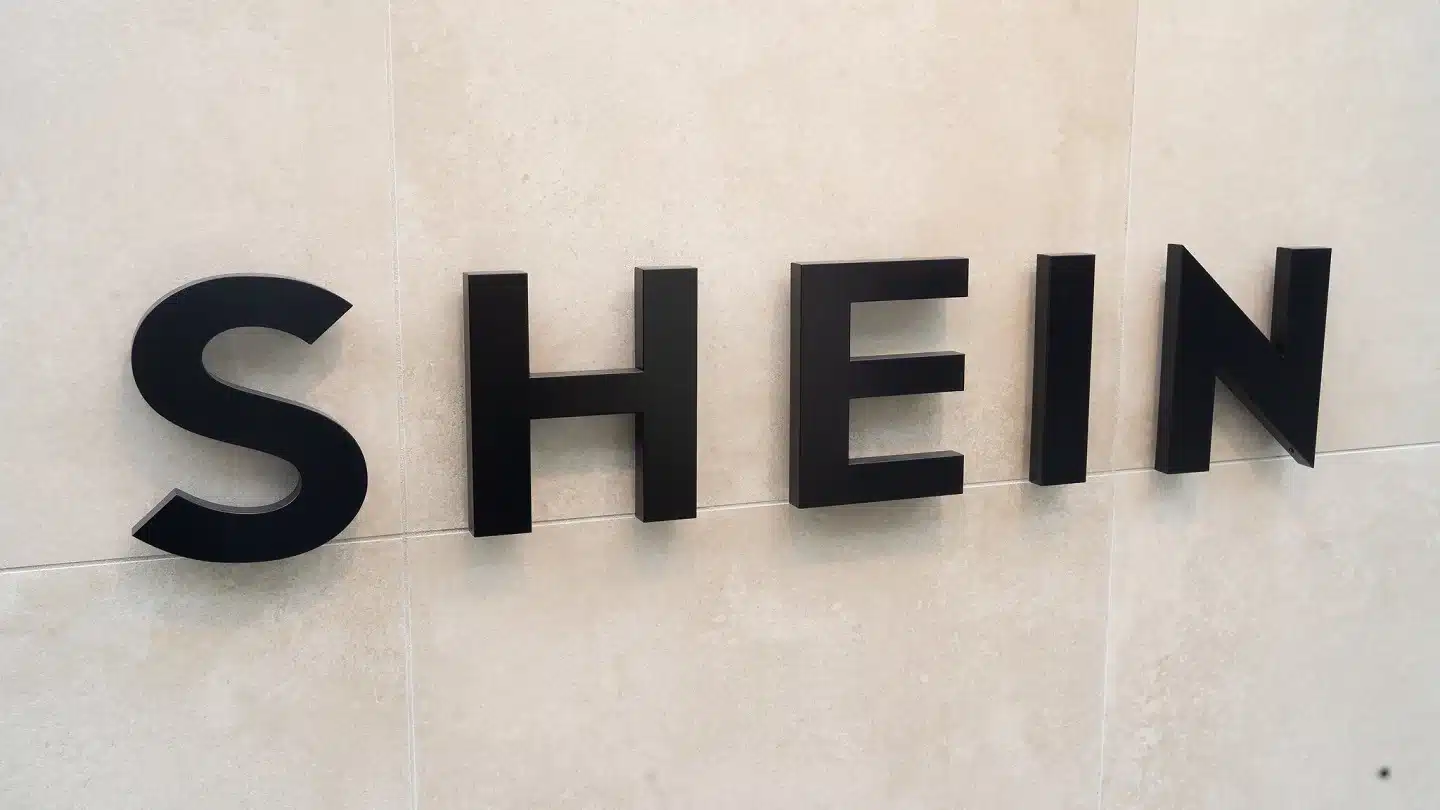 Shein, created in China in 2008, is a global fast fashion behemoth.
According to the BBC, Mike Ashley's Frasers Group is in talks to sell its Missguided clothing brand to online fashion giant Shein.
The talks regarding a purchase, first reported by Sky News, occurred only a year after Frasers acquired the brand.
Last year, Frasers Group paid £20 million for Missguided after the online apparel store went bankrupt.
Shein, created in China in 2008, is a global fast fashion behemoth.

Frasers Group and Shein have both been reached for comment.
According to Sky, the agreement will see Shein acquire Missguided's brand and other intellectual property while Frasers retains the head office.
Missguided, situated in Manchester, was launched in 2009 by Nitin Passi and has since grown to become one of the UK's largest online fashion players.
However, due to supply chain issues, rising freight prices, and increased competition from rivals, it went into administration in May 2022 before being acquired by Frasers Group.
Frasers, which owns the Mike Ashley-founded Sports Direct company, has grown swiftly by acquiring troubled brands. Game, Evans Cycles, Jack Wills, and Sofa.com are examples.
While Mike Ashley is no longer the CEO of Frasers, he still maintains a majority ownership in the company.

Shein, which currently has its headquarters in Singapore, saw a boost in sales during the Covid epidemic when lockdowns increased internet purchases.
It was valued at roughly $66 billion earlier this year, which was lower than a previous valuation of around $100 billion.
It has been speculated that Shein will attempt to float its shares in the United States.
However, in May, a group of US congressmen demanded that Shein be investigated amid allegations that people from China's predominantly Muslim Uyghur community were used as forced labor to create some of the clothing it sells.
Human rights organizations and Western governments, particularly the United States and the United Kingdom, have accused China of perpetrating crimes against humanity against the Uyghurs.
Shein responded to the BBC, saying, "We have zero tolerance for forced labour."
"Our suppliers must follow a strict code of conduct that is aligned with the core conventions of the International Labour Organisation."
SOURCE – (BBC)
Killer Danelo Cavalcante Captured By Police Nearly 2 Weeks After Escaping Pennsylvania Prison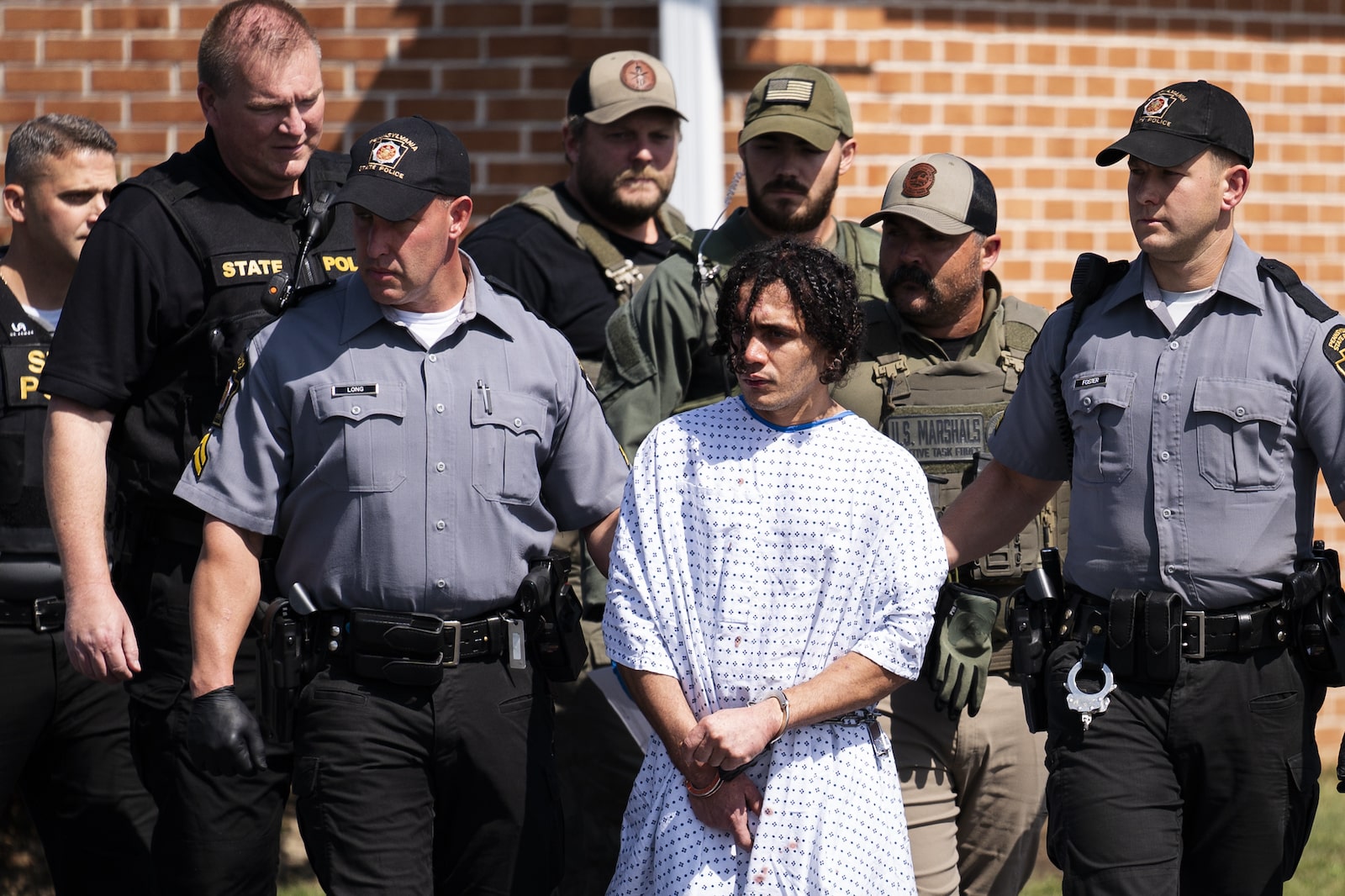 Danelo Cavalcante is no longer on the run after authorities apprehended him.
Officials announced on Sept. 13 that the 34-year-old man, who escaped from Pennsylvania's Chester County Prison on Aug. 31 and shocked the town, is now in police custody after being discovered under a pile of logs in South Coventry Township.
During a press conference, Lt. Col. George Bivens described how officials tracked Cavalcante down following a two-week manhunt, noting that they picked up a heat signal early Sept. 13 and began tracking him.
"Tactical teams began to converge on that location where the heat source was moving," he explained, adding that owing to inclement weather, they chose to secure the area until additional resources could be brought in for assistance. "That resumed early this morning, and tactical teams converged on the area where the heat source was shortly after 8 a.m." They could go in stealthily, giving them the advantage of surprise."

Danelo Cavalcante is no longer on the run after authorities apprehended him.
Cavalcante, convicted of first-degree murder on Aug. 16 for fatally stabbing his former lover and sentenced to life in jail without the possibility of release, didn't realize he was surrounded at first, according to Bivens. But when he did, he sought to flee, crawling through "thick underbrush" with a weapon.
According to Bivens, one of the Customs and Border Control teams was accompanied by a dog that could control Cavalcante while officials approached him.
"He continued to resist," Bivens stated, "but was taken into custody forcibly." As a result, no one was wounded. He did incur a slight bite wound, which was examined by medical authorities on the site."
Cavalcante was then sent to the Avondale station in Pennsylvania for further processing and interrogation.
SOURCE – (Enews)