Canada's Trudeau Government to Approve Medically Assisted Suicide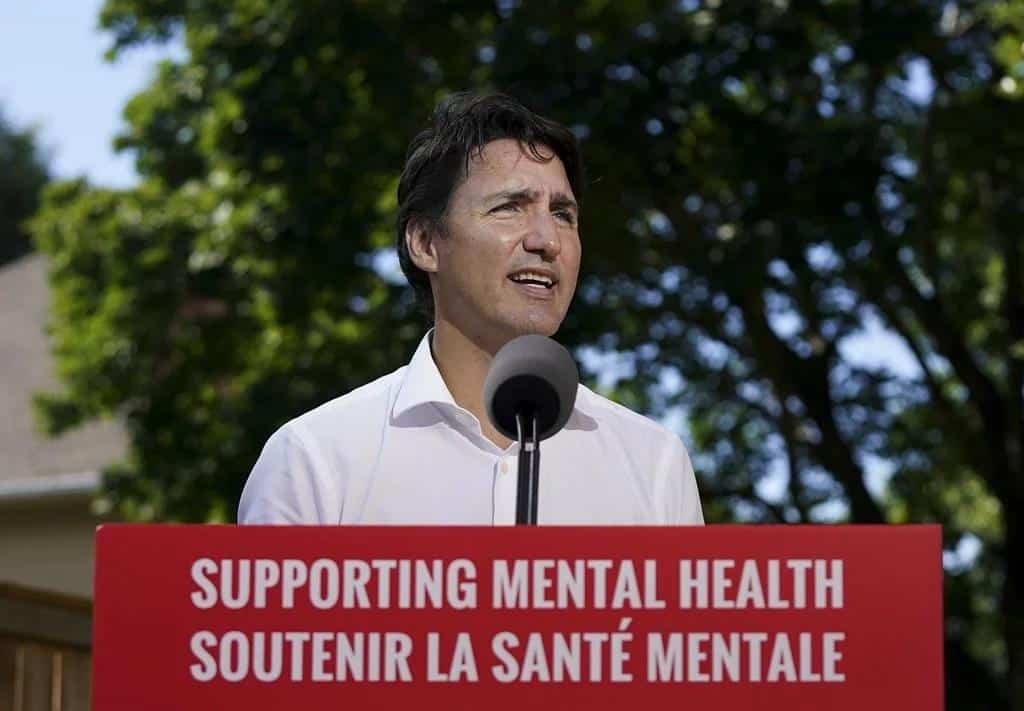 Canada will soon be offering assisted suicide for the mentally ill, alongside the already established medical assistance in dying for people with incurable illnesses.
The Trudeau government in Canada provided the latest ministerial update on the extension of the medical assistance in dying (MAID) statute to cover people with mental problems with all the amplification of a tin whistle.
The Trudeau government's response to the February report by the special MAID joint committee of MPs was smuggled out in mid-June, when no one was looking, with the kind of fanfare generally reserved for unfulfilled electoral promises.
That should come as no surprise given that its authors — Liberal Justice Minister David Lametti and Liberal Health Minister Jean-Yves Duclos — do not appear to be supporters of Justin Trudeau's decision to expand MAID eligibility to include persons whose only underlying ailment is a mental disorder.
When the law was revised in 2020 in response to a Quebec Superior Court judgement that limiting assisted dying to persons with "a reasonable foreseeability of a natural death" was unconstitutional, David Lametti was on record as opposing extending MAID to people with mental problems.
He opposed at the time on the grounds that it would endanger the life of someone whose health may have improved – an argument with which Jean-Yves Duclos, that most rational of philosophers, would undoubtedly agree.
Both have agreed to support a law that has been broadened to encompass mental diseases, due to an 11th-hour change from the Liberal-dominated Senate that the administration has opted to adopt without question.
But the Trudeau government's statement reads like it was crafted by two guys who are embarrassed, if not ashamed, by the law.
Despite the seeming lack of enthusiasm among its supporters, it appears that Canada will begin state-assisted killing of persons who cannot be diagnosed by any medical as suffering from an incurable disease as of next March.
A few months ago, Parliament gave itself an extra year to develop a plan for implementing the next stage of MAID, and much of Lametti and Duclos' response was devoted to a progress report on the actions being taken to standardise MAID eligibility evaluations.
There is no indication that the Trudeau government intends to reverse course.
The MAID joint committee will issue its final proposal on extending euthanasia to persons with mental problems this autumn, but skeptics should not expect much support from that group given its eagerness to broaden the eligibility criteria.
According to the National Post, Lametti and Duclos appear to be the best chance that a request for medical aid in dying does not always imply that the eligibility conditions will be met.
Last April, veteran Conservative MP Ed Fast filed a private member's bill to reverse the government's decision to extend MAID to the mentally ill while keeping the original euthanasia statute in place for individuals with incurable diseases.
According to Fast, the government's extension "encourages death as a'treatment option' for those struggling with the difficult challenge of mental illness."
However, with the Bloc Québécois and the NDP backing the government, his efforts are likely to be in vain.
In that event, Lametti's vow of "caution and prudence" while the MAID law reform was before the House of Commons becomes critical.
His and Duclos' reaction to the special committee's report suggests that any future development of MAID will be cautious.
Two of the committee's suggestions in its February report — that MAID be expanded to cover "mature minors" and made available to those suffering from degenerative diseases such as Alzheimer's who provide advance consent — were ignored by the government's response.
Minors "deemed to have the requisite decision-making capacity," according to the committee, should be eligible for MAID, however "for the time being," it should be limited to those whose death is realistically foreseeable.
In response, the government provided little more than tea and sympathy. "(We) need to better understand the voice of youth on this matter, including Indigenous youth," the letter stated, a reaction criticised by organisations such as Dying with Dignity, which wants MAID to be open to adolescents as early as 12.
Lametti and Duclos voiced worry about circumstances where people are unable to reconfirm their intention for MAID before it is administered.
While the initial euthanasia law was widely supported by Canadians as a means of reducing end-of-life suffering, the government recognises that expanding it to those with mental illness, let alone going farther, puts it on difficult ground.
According to US bioethicist Scott Kim, who spoke before a UK parliamentary committee investigating MAID, Canada currently combines "very open eligibility" with a "very aggressive medical delivery system." In Canada alone, 10,000 people will die from MAIDS in 2021.
Trudo Lemmens, a bioethicist at the University of Toronto, said he initially supported MAID but now sees it as a sort of "harm reduction," with the Canadian medical system embracing the idea of delivering medically assisted death "when people don't have adequate access to social support and care."
In medical circles, the concept of "incurability" for people with mental problems is still strongly debated. Sharon Kirkey of Postmedia recently reported on the example of a 68-year-old woman who had lived with severe depression and considered suicide for 15 years, twice seeking MAID.
Doctors then gave her ketamine, a medicine used to treat pain and treatment-resistant depression, and her depression was gone in two weeks.
Expert witnesses who testified before the special committee admitted that there is no medical data that can predict which people suffering from mental illnesses will recover.
In that event, Canada will soon offer assisted suicide, in addition to the already existing medical aid in dying for patients with chronic diseases.
It's no surprise that Lametti and Duclos are uneasy about being the public faces of this new killing regime.
Dianne Feinstein: 'Pioneering' Senator Dies Aged 90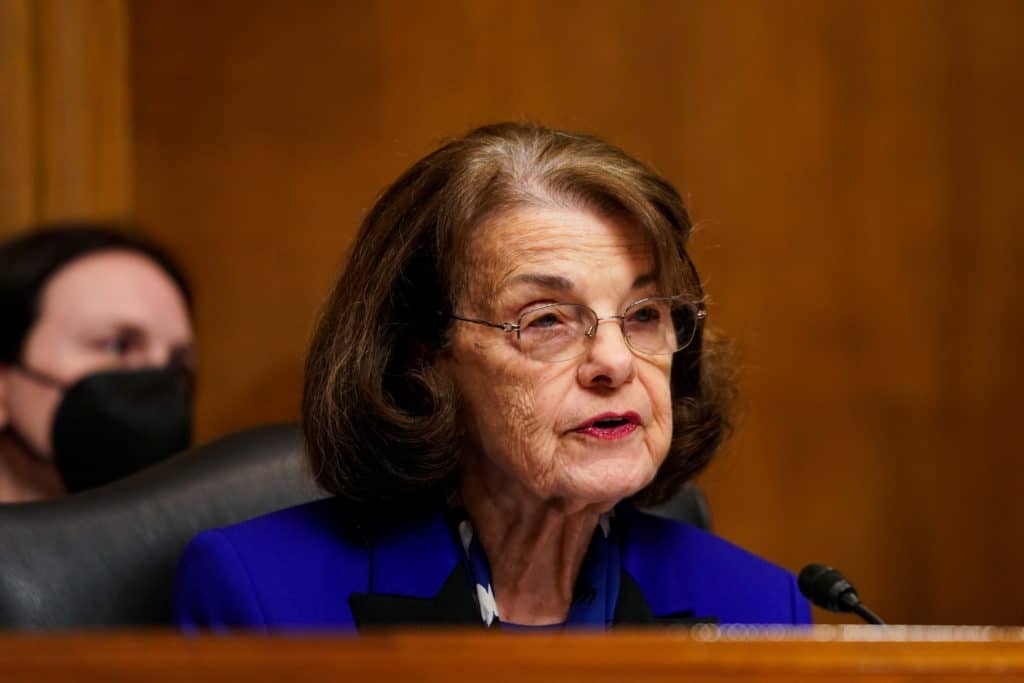 Senator Dianne Feinstein of California, who served for more than three decades and was a pioneer for women in American politics, passed away at 90.
Feinstein was the eldest senator in the United States, and she voted on Thursday.
The veteran Democrat was questioned about alleged memory and cognitive issues for months.
After a "minor fall" at home in April, she was admitted to the hospital, the latest in a series of health concerns.
The office of Ms. Feinstein stated in a statement that she died overnight at her residence in Washington, DC.
The statement continued, "Senator Feinstein was a force of nature who had an enormous impact on our country and her home state." She left an incontestable and extraordinary legacy.
Governor Gavin Newsom of California must now appoint her replacement. He had previously promised to nominate a black woman to serve the remainder of her term, which ends in 2025.
Ms. Feinstein, born in 1933 and grew up in San Francisco, attended Stanford University and was elected to the San Francisco County Board of Supervisors in 1969.
This election marked the beginning of a long career in public service that led her to become the first female mayor of San Francisco and, in 1992, a senator.
She had previously proclaimed her intention to retire at the end of the following year, but she resisted mounting pressure. Several prominent Democrats, including Representatives Adam Schiff and Katie Porter, have previously declared their intentions to run for her Senate seat.

Senator Dianne Feinstein of California, who served for more than three decades and was a pioneer for women in American politics, passed away at 90.
In a statement issued after her passing, US President Joe Biden said that Ms. Feinstein "made history in so many ways, and generations to come will benefit from her legacy."
Due to a case of shingles, she was absent from Capitol Hill for nearly three months earlier this year. Upon her return, she assumed fewer responsibilities and used a wheelchair to navigate the US Capitol. She occasionally appeared perplexed in interviews, committee hearings, and floor votes.
Ms. Feinstein was well-known for her ardent support of gun control measures and the 1994 assault weapons prohibition signed into law by President Bill Clinton.
After the murders of her predecessor, George Moscone, and city councilman Harvey Milk, she became mayor of San Francisco in 1978.
She stated that the experience of racing to Mayor Moscone's office and discovering a bullet wound while searching for his pulse had left an indelible mark on her.
As a senator, Ms. Feinstein was the first woman to chair the influential Senate Intelligence Committee, overseeing a multi-year evaluation of the CIA's controversial interrogation program of foreign terrorists following the September 11, 2001, terrorist attacks.
The evaluation ultimately resulted in legislation prohibiting "enhanced interrogation techniques" on terrorism suspects, such as waterboarding.

Senator Dianne Feinstein of California, who served for more than three decades and was a pioneer for women in American politics, passed away at 90.
Ms. Feinstein was the first woman to serve on the Senate Judiciary Committee and the first woman to lead the Senate Rules Committee.
Nancy Pelosi, a Democrat from California, described Dianne Feinstein as a "pioneering woman leader" in a statement.
"Dianne's extraordinary career will inspire countless women and girls to pursue careers in public service for generations to come," she said.
On the Senate floor, Republican minority leader Mitch McConnell praised "her dogged advocacy and diligent service".
In recent years, concerns about her deteriorating health and cognitive abilities have prompted calls for her retirement and brought attention to the aging of America's legislators.
During a committee vote, individuals around her could be heard in a widely circulated video telling her to "just say yes."
Despite mounting family tensions, she is succeeded by a daughter, Katherine, who reportedly held power of attorney over her mother's legal affairs. Richard Blum, her investment banker spouse, passed away last year.
SOURCE – (BBC)
New York City: State Of Emergency Declared Over Flash Flooding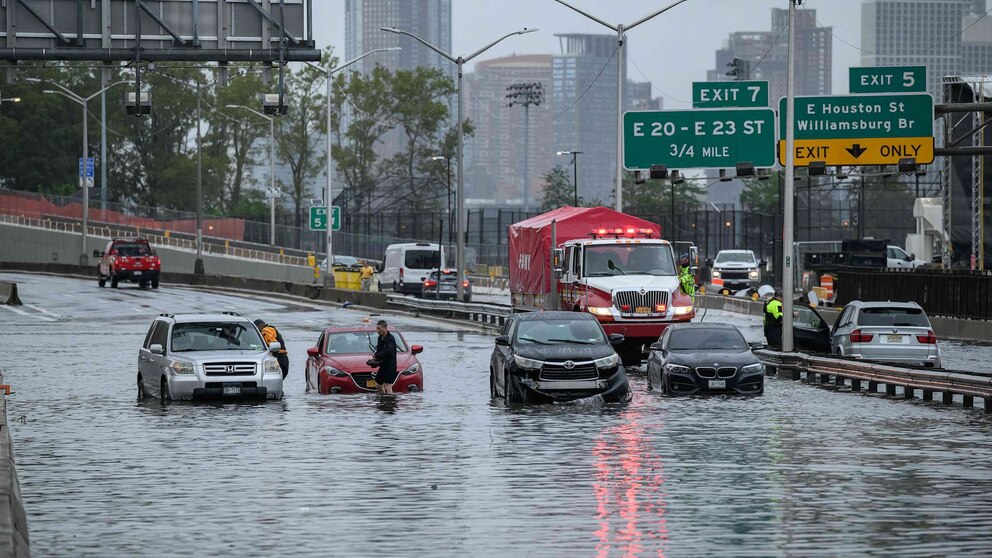 In New York City, a state of emergency has been declared as violent storms deliver flash flooding.
Many of the city's subways, streets, and highways have been inundated, and LaGuardia Airport closed at least one terminal on Friday.
According to New York Governor Kathy Hochul, some areas received up to five inches (12.7cm) of rain overnight, and up to seven more inches (17.8cm) are expected.
"This is a dangerous, life-threatening storm," she continued.
She announced on X, formerly known as Twitter, that she was proclaiming a state of emergency in New York City, Long Island, and the Hudson Valley due to the region's extreme rainfall.
She urged individuals to take precautions and to "never attempt to travel on flooded roads."
As a result of the declaration of a state of emergency, New York City Mayor Eric Adams issued a call for "heightened alertness and extreme caution."

In New York City, a state of emergency has been declared as violent storms deliver flash flooding.
"Some of our subways are flooded, and it is extremely difficult to move around the city," he said at a press conference.
Due to intense rainfall, people were pictured and captured on video wading through knee-deep water in the streets and subways.
The Metropolitan Transportation Authority (MTA) advised individuals who did not need to travel to remain at home.
Terminal A at La Guardia Airport is presently closed due to flooding, according to airport authorities.
Before traveling, passengers were instructed to verify with their airline.

The New York City Police Department also announced multiple road closures and the deployment of the National Guard.
Elsewhere, traffic stopped along a section of the FDR Drive, a significant thoroughfare on the east side of Manhattan, as the water rose above the tires of automobiles.
In addition, employees attempted to unclog a drain in South Williamsburg, Brooklyn, while cardboard and other debris floated by.
According to municipal officials, there were no storm-related fatalities or serious injuries as of midday (1600 GMT).
The weather service has issued flood warnings and advisories for approximately 18 million people in the New York metropolitan area and other major East Coast cities.
SOURCE – (BBC)
Disney Plus Announces Crackdown On Password Sharing In Canada In 2023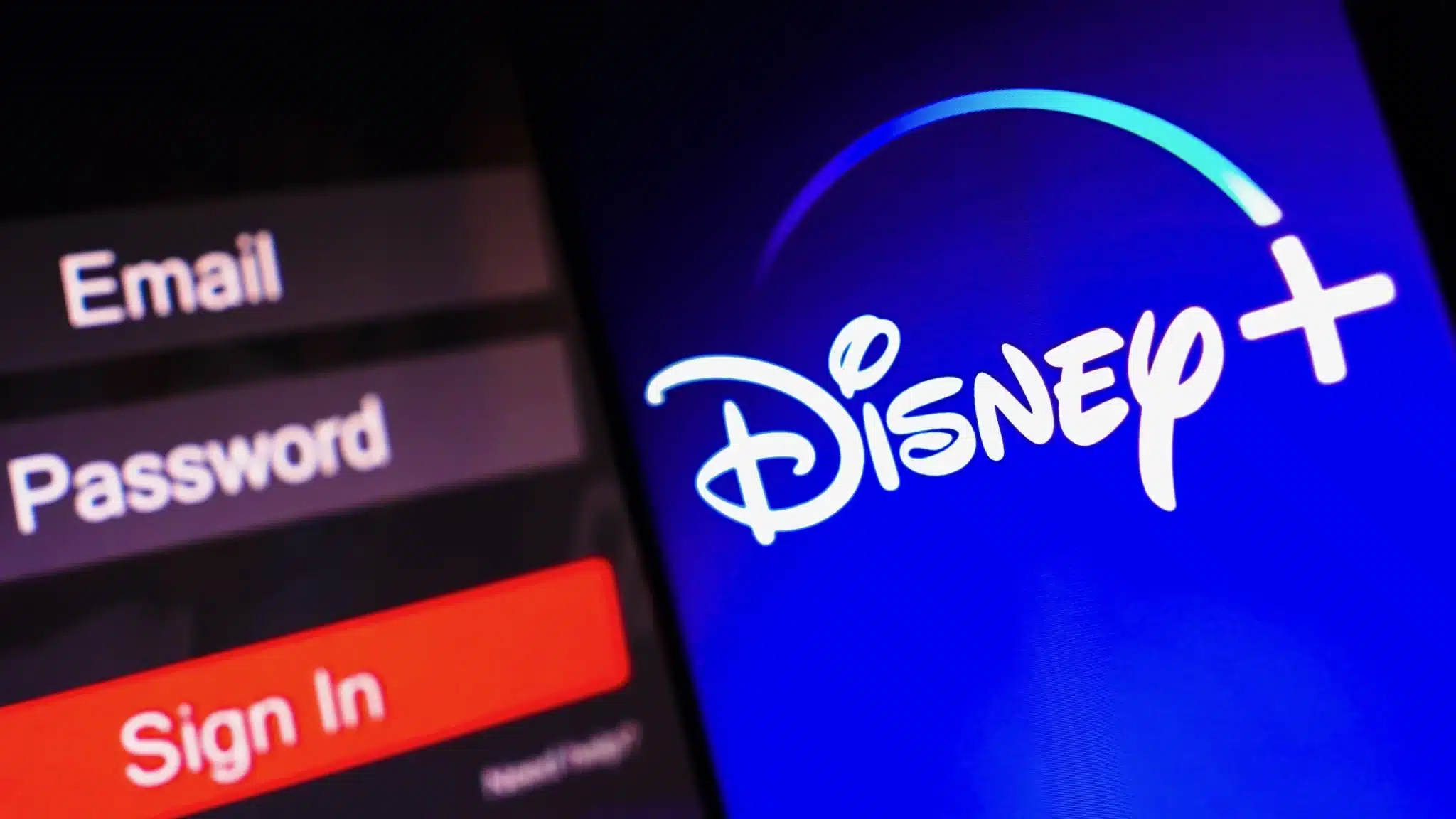 NEW YORK — Today, password-sharing crackdowns are becoming increasingly prevalent in the streaming industry. In addition, Disney Plus follows suit.
In an email sent to Canadian users this week, Disney announced restrictions on the "ability to share your account or credentials outside of the household."
The updated Canadian Subscriber Agreement for Disney Plus stipulates that users may only share a subscription within their domicile if permitted by their account tier and that violations may result in Disney Plus limiting or terminating service. According to the streamer's help center, "Household" refers to the collection of devices associated with a subscriber's principal residence and used by the residents.
These password-sharing restrictions are part of multiple revisions to the Disney Plus Subscriber Agreement that will go into effect on November 1 for most Canadian users. According to this week's email, annual subscribers in Quebec may see the changes a bit later, depending on their billing cycle, while users who alter their plan before November 1 will see the changes take effect immediately.
As previously disclosed in August, Disney Plus will launch its ad-supported tier offerings in Canada and select European markets on November 1. The ad-supported tier of Disney Plus has been available in the U.S. since December 2022.

Disney Plus Announces Crackdown On Password Sharing In Canada
When contacted by The Associated Press, a Disney Plus spokesperson declined to comment on whether similar domestic restrictions could be anticipated in countries other than Canada.
In a recent earnings call, Walt Disney Co. CEO Bob Iger pledged to make the company's streaming services profitable, notably through an October price increase on its ad-free Disney+ and Hulu plans in the U.S. and a restriction on password sharing that is expected to last through 2019.
At the time, Iger did not elaborate on the password-sharing crackdown beyond stating that Disney could reap some benefits in 2024, although he added that the work "might not be completed" by then and that Disney could not predict how many password-sharing users would switch to paid subscriptions.
New restrictions on streaming extend far beyond Disney. Netflix, for instance, made headlines when it began clamping down on password sharing. Freeloading viewers are now required to open their accounts in the United States unless a subscriber with a standard or premium plan agrees to pay a $8 monthly surcharge to enable more people from different households to watch.
SOURCE – (AP)