RCMP Open Investigation into Chinese Police Stations in Canada, Trudeau Backpedaling
The RCMP in Canada has told a press briefing they are investigating reports of undeclared Chinese police stations in the province of Quebec. They stated they are investigating 2 Montreal locations believed to be operating on behalf of the Communist Party of China.
Human rights organizations have accused China of using the stations to threaten and monitor Chinese nationals in other countries. China has denied operating the stations, referring to them as "service centers" for its nationals living abroad.
Prime Minister Justin Trudeau told reporters Thursday that they are a "very serious concern" for his government.
"We're in the process of ensuring that the RCMP follows up on this and that our intelligence systems take this seriously," he said.
According to the Spain-based NGO Safeguard Defenders, which monitors disappearances in China, the stations are among at least 100 in 53 countries worldwide, including the United Kingdom and the United States.
In a report last year, the non-profit said the stations are part of efforts by China's regime to "harass, threaten, intimidate and force targets to return to China for persecution".
According to the report, Chinese public security bureaus established "overseas police service stations" across the globe, including two in London and one in Glasgow. It established stations in Toronto, Vancouver, and New York.
The RCMP confirmed in November that they were looking into reports of such service stations operating in the Greater Toronto Area.
The federal force asked Chinese Canadians who may have been targeted by "alleged Chinese police stations" to come forward on Thursday.
"These activities, as well as any other form of intimidation, harassment, or targeting of diaspora communities or individuals in Canada," RCMP Sgt Charles Poirier said on Thursday.
Federal authorities have previously expressed concern about reports of such stations operating in Canada and the United States.
Attempts by the Communist Party of China to establish a police presence on US soil, according to FBI Director Christopher Wray, "violates the sovereignty and circumvents standard judicial and law enforcement cooperation processes," he told a US Senate hearing in November.
According to Safeguard Defenders, an alleged Chinese police station has been set up on Broadway in New York City.
According to Chinese embassies in the United States and Canada, the locations are alleged overseas service stations established during the pandemic to assist nationals abroad with driver's license renewal and other similar matters.
However, Jing-Jie Chen, a Safeguard Defenders researcher, told the BBC that he was skeptical of the Communist Party of China's explanation.
"If you truly want to support your nationals abroad, you can do so through official channels; you don't have to do it undercover," he explained.
The RCMP investigation comes in the wake of allegations that China attempted to meddle in Canada's two most recent federal elections, reports that have strained relations between the two countries.
Early Wednesday, Prime Minister Justin Trudeau's main line of defense against accusations that he ignored specific CSIS warnings about Chinese government funding of Canadian political candidates began to fray.
It started with the leak of another secret document: an unredacted committee report never publicly released that, according to Global News, explicitly advised Trudeau's office of covert funding of candidates ahead of the 2019 federal election.
It went on from there, with Trudeau deflecting questions about what he knew and when by referring to the committee whose report had just been leaked.
And it concluded with an Opposition grilling in the Commons that was a more effective and less inflammatory prosecution of the Liberal case by Conservative Leader Pierre Poilievre.
On Wednesday, Trudeau reiterated that the national security and intelligence committee of parliamentarians (NSICOP), whose members have top-secret security clearance, is the best place to weigh highly sensitive CSIS information on foreign interference.
Despite the latest allegations, the committee was a key component of Trudeau's announcement of new measures to reassure Canadians that their elections were free and fair.
He had asked NSICOP on Monday to look into foreign interference in the previous two campaigns after his government had been hammered in the House of Commons for days.
That committee of MPs and senators is sworn to protect official secrets and has experience and expertise in the field. It investigated foreign interference and submitted a report to the prime minister's office in August 2019, just two weeks before a federal election was called.
However, the fact that a version of its classified work was leaked to Global News (essentially re-capping the charge that the Chinese government directed attempts to influence nomination campaigns) raises serious concerns, regardless of where the leak originated.
It calls into question Trudeau's claim that the appropriate body can be trusted to conduct the study that the prime minister claims will restore trust in the electoral system and its safeguards, as well as whether the Trudeau government should immediately appoint a commission of inquiry.
"The entire system is built on trust," said Stephanie Carvin, a former CSIS analyst and current professor at the Norman Paterson School of International Affairs. "And if that trust is broken," she says, "people may not want to pass on information from a sensitive source," or information transfer may be "slowed down."
"And I don't think that works for the prime minister," she added.
It's unclear whether the unredacted report Global News claimed to have seen came from a parliamentarian, a member of the committee's secretariat, CSIS, or another agency with access to shared intelligence. It's unclear whether this was the committee's final or draft report.
The committee's MPs and senators have access to secret materials only in a secure environment. They cannot take copies or bring cell phones, tablets, or anything else into the building.
Any unredacted report produced by the committee is sent to the PMO, which forwards it to the national security agencies — CSIS or the foreign electronic intelligence agency, CSE — to screen out information detrimental to national security, harming international relations and defense, or violating solicitor-client privilege, as required by law.
Neither CSIS nor the RCMP responded to questions from the Toronto Star about whether the latest leak is being investigated or whether it undermines their confidence in NSICOP.
The committee's secretariat said it "is aware of media describing access to a classified version of one of the Committee's reviews, and cannot confirm or deny the accuracy of that reporting. We are unable to make any further comments at this time."
House leader Mark Holland, the Liberal cabinet minister in charge of the committee, did not respond to questions sent to his spokesman.
The most recent allegation that Trudeau was aware of Chinese funding and interference as early as 2019 sparked a new round of outrage in the Commons, which Trudeau struggled to refute.
Poilievre dropped the nasty partisan rhetoric from the day before, accusing Trudeau of working against Canadian interests and "covering up" support from Communist rulers in Beijing.
Instead, Poilievre attacked Trudeau like former NDP leader Thomas Mulcair during the Senate expenses scandal, asking basic questions, following non-answers with more "yes or no" questions, and summarizing Trudeau's precarious position for MPs.
Trudeau refused to say whether anyone in his party, governing caucus or cabinet had received money from a Chinese ruling party-directed influence network.
He only reiterated what he said last fall: "I have no information on federal candidates receiving money from China."
Poilievre drove home the point that the prime minister "used the tiny technical term 'candidate,' which only applies to a limited scenario 30 days before an election. He refuses to answer whether his party or any other received funds directed by Beijing's communist dictatorship."
Trudeau stated that Canadians could put their trust in a soon-to-be-named outside expert who would advise on whether or not an inquiry is required.
"To be honest, I know that no matter what I say, Canadians continue to have questions about what we did and didn't do, which is why an independent special rapporteur will be able to look at the entire landscape and dig deeper into everything anyone knew at any point," Trudeau told reporters.
According to NDP Leader Jagmeet Singh, the latest allegations are "eroding public trust" in Canadian institutions.
"Right now, the prime minister seems like he's hiding something, and he could just answer those questions by launching a public inquiry. It's independent, open, and will address Canadians' concerns," Singh explained.
However, Singh refuses to make foreign interference a deal-breaker for his party's support of Trudeau's minority government, even though he raised the issue with the prime minister in a recent meeting.
Green Party co-leader Elizabeth May believes a public inquiry is required immediately and that Trudeau's other plan to appoint a "special rapporteur" to study whether an inquiry is required will fail. "That's not a hunting dog."
Trudeau is now facing criticism from his caucus over how the government handles the situation.
"In my opinion, this is far larger" than allegations of election interference, said Scarborough-Guildwood MP John McKay, who chairs the Commons national defense committee.
"The Chinese government is an existential threat to the country on multiple levels, and we must confront that."
McKay stated that it is "not for me to say" whether his government is doing enough or whether a public inquiry into election meddling by China through its consulate offices in Canada is necessary.
"It's bigger than the election," McKay explained. "It's in universities. It can be found at police stations. It can be found at the Confucius Institutes. It is concerned with resource exploitation, etc., etc. I believe it is much larger than that."
Judge Rules Donald Trump Defrauded Banks And Insurers While Building Real Estate Empire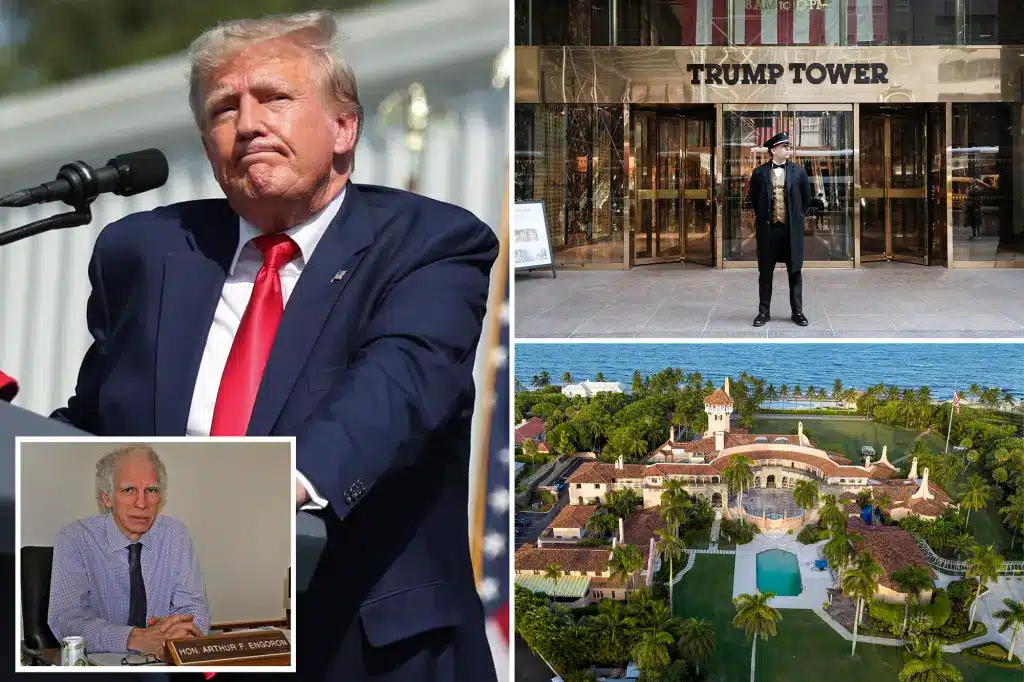 NEW YORK — On Tuesday, a judge ruled that Donald Trump committed fraud for years while building the real estate empire that catapulted him to prominence and the presidency, and he ordered that some of the former president's companies be removed from his control and dissolved.
In a civil lawsuit brought by New York Attorney General Letitia James, Judge Arthur Engoron ruled that Trump and his company deceived banks, insurers, and others by grossly overvaluing his assets and inflating his net worth on documents to secure agreements and loans.
As punishment, Engoron ordered that some of Trump's business licenses be revoked, making it difficult or impossible for them to conduct business in New York, and he stated that an independent monitor would continue to supervise Trump Organisation operations.
Without a successful appeal, the order would revoke Trump's authority to make strategic and financial decisions regarding several of his most valuable properties in the state.
Trump railed against the decision in several statements, labeling it "un-American" and part of an ongoing plot to harm his reelection campaign.
He wrote on his Truth Social site, "My civil rights have been violated, and a federal or state appellate court must reverse this horrible, un-American decision." He asserted that his company had "done a magnificent job for New York State" and "conducted business flawlessly," describing the event as "A very sad day for the New York State System of Justice!"

On Tuesday, a judge ruled that Donald Trump committed fraud for years while building the real estate empire that catapulted him to prominence and the presidency.
His attorney, Christopher Kise, stated that an appeal would be filed, labeling the decision "completely disconnected from the facts and governing law."
A few days before starting a non-jury trial in James' lawsuit, Engoron's ruling is the strongest rejection of Trump's carefully manicured image as an affluent and intelligent real estate magnate turned political powerhouse.
Engoron discovered that Trump, his company, and key executives repeatedly lied about his wealth in his annual financial statements, garnering benefits such as favorable loan terms and reduced insurance premiums.
The judge stated that these tactics crossed the line and violated the law, refuting Trump's argument that a disclaimer on the financial statements absolved him of wrongdoing.
"In the world of the defendants, rent-regulated apartments are worth the same as unregulated apartments; restricted land is worth the same as unrestricted land; restrictions can vanish into thin air; a disclaimer by one party casting blame on another party exonerates the other party's lies," Engoron wrote in his 35-page ruling. This is a fantasy world, not the actual universe.

On Tuesday, a judge ruled that Donald Trump committed fraud for years while building the real estate empire that catapulted him to prominence and the presidency.
Manhattan prosecutors considered filing criminal charges for the same conduct but ultimately decided against it, leaving James no choice but to sue him and seek penalties designed to impede his and his family's ability to conduct business.
The summary judgment rendered by Judge Engoron resolves the primary claim in James' lawsuit, but several others remain. In a trial beginning on October 2, he will deliberate on these claims and James' request for $250 million in penalties. Trump's attorneys have requested a postponement from the Court of Appeals.
"Today, a judge ruled in our favour and found that Donald Trump and the Trump Organisation engaged in years of financial fraud," James said in a statement. "We look forward to presenting the rest of our case at trial."
In their motion for summary judgment, Trump's attorneys argued that there was no evidence that their client's actions had injured the public. They also argued that the statute of limitations prohibited many of the lawsuit's allegations.
Noting that he had previously rejected these arguments, Engoron compared them to the narrative of the film "Groundhog Day." He fined five defense attorneys $7,500 each as punishment for "engaging in repetitive, frivolous" arguments but denied James' request to sanction Trump and other defendants.
James, a Democrat, filed a lawsuit against him and the Trump Organisation a year ago, alleging them of routinely inflating the value of his assets, including skyscrapers, golf courses, and his Mar-a-Lago estate in Florida, by billions.
Engoron discovered he consistently overvalued Mar-a-Lago, exaggerating its value by up to 2,300% on one financial statement. Additionally, the judge reprimanded Trump for misrepresenting the size of his Manhattan apartment. Trump asserted that his three-story Trump Tower penthouse was nearly three times larger than it was and valued it at $327 million.

On Tuesday, a judge ruled that Donald Trump committed fraud for years while building the real estate empire that catapulted him to prominence and the presidency.
"A disparity of this magnitude, by a real estate developer calculating his own living space over decades, can only be considered fraud," wrote Engoron.
Eric Trump insisted on X following the ruling that his father's claims about Mar-a-Lago were accurate, writing that the Palm Beach estate is "estimated to be worth well over a billion dollars, making it arguably the most valuable residential property." He described the decision and the lawsuit as "an attempt to destroy my father and evict him from New York."
Under the terms of the ruling, the limited liability companies that control some of Trump's most valuable properties, such as 40 Wall Street, will be dissolved, and a receiver will assume control over their operations. Trump would lose the authority to recruit or fire employees, rent office space, and make other crucial decisions.
Kise stated after the decision, "The decision seeks to nationalise one of the most successful corporate empires in the United States and seize control of private property despite the fact that there is no evidence of any default, breach, late payment, or complaint of harm."
The presumptive Republican nominee for next year's election faces several legal issues, including James' suit. In the past six months, he has been indicted four times: in Georgia and Washington, D.C., for conspiring to overturn his 2020 election loss, in Florida for stockpiling classified documents, and in New York for falsifying business records related to hush money paid on his behalf.
In a separate criminal case last year, the Trump Organisation was convicted of tax fraud for assisting executives to evade taxes on perks such as apartments and vehicles. The company received a $1.6 million sanction. Allen Weisselberg, Trump's longtime finance chief, pled guilty and served five months in prison.
James' office previously charged Trump with misusing his charitable foundation to advance his political and business interests. As a penalty, Trump was ordered to donate $2 million to charity, while his charity, the Trump Foundation, was dissolved.
SOURCE – (AP)
Trudeau Liberals Hold Late-Night Meeting On Fighting Back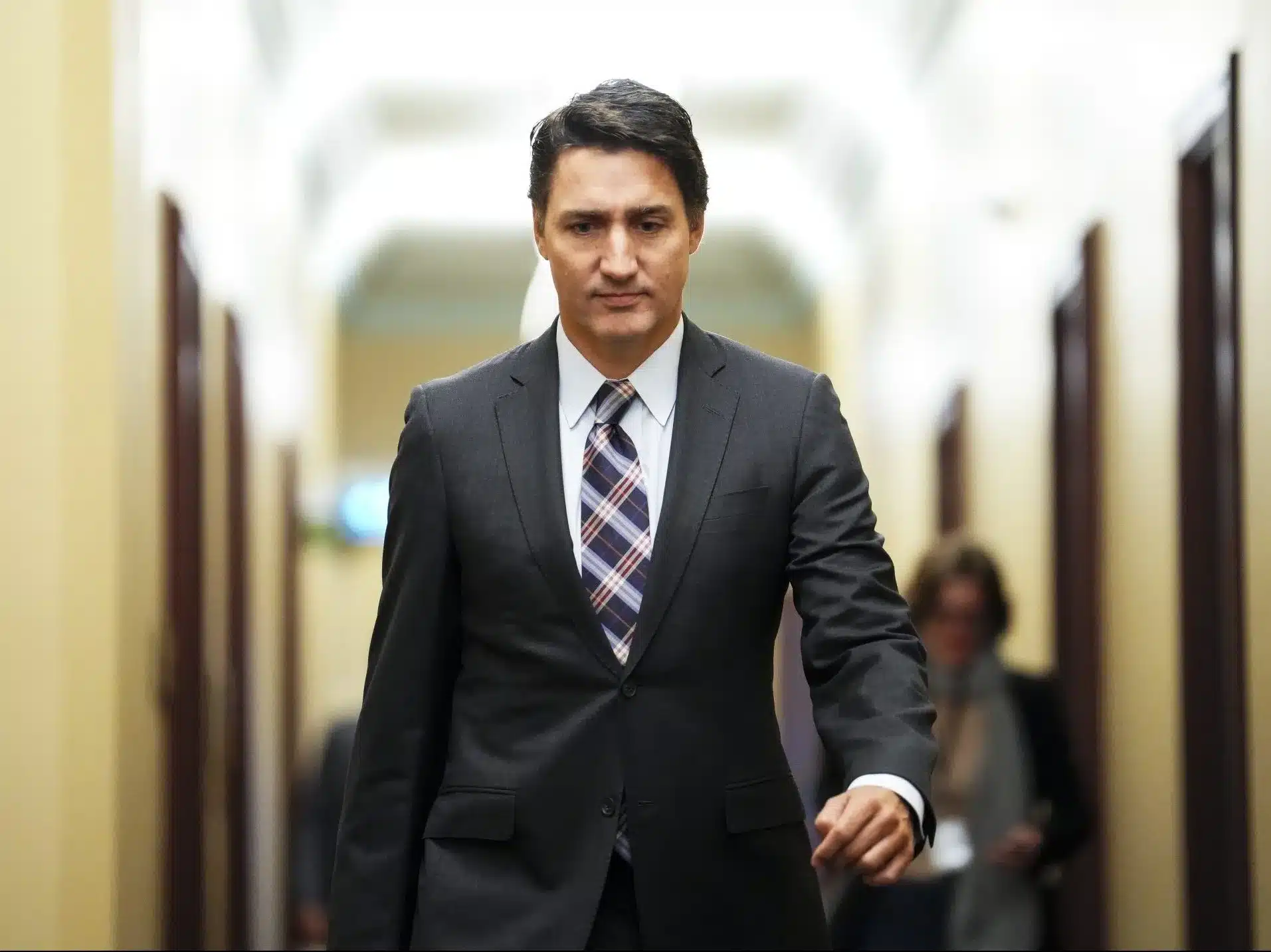 When Trudeau calls a late-night caucus meeting, things could be better.
According to an invitation obtained by the Toronto Sun, on Tuesday, the Trudeau Liberals gathered their caucus for an "information session."
Brad Redekopp, a member of the Conservative Party, posted a photo of government vehicles waiting outside West Block to transport ministers home after the event.
To comprehend how peculiar this is, one must comprehend the tempo of Official Ottawa. This late-night meeting is uncommon, particularly the night before the routinely scheduled weekly caucus meetings.
House Speaker Anthony Rota resigned due to the invitation and recognition of 98-year-old Yaroslav Hunka during Ukrainian President Volodymyr Zelenskyy's address to the Ukrainian Parliament. As is now common knowledge, Hunka served in a Nazi SS division during World War II.
His presence in the audience has caused Canada and Ukraine interminable humiliation. Vladimir Putin's Russia has justified its invasion of Ukraine by claiming that there are Nazis who must be eradicated. Zelenskyy's support for an SS division member has provided Putin with the propaganda tools he desires.
The Russian government is already circulating false rumors that the Ukrainians have issued a commemorative stamp for Hunka.
Lineup of government limos? Looks like an emergency cabinet meeting.

The Liberals are in full damage control.#cdnpoli pic.twitter.com/AfM2ho0NUh

— Brad Redekopp (@BradRedekopp) September 27, 2023
When Trudeau calls a late-night caucus meeting, things could be better.
As of Tuesday evening, the PMO verified that he and Zelenskyy had not spoken since the Parliament incident. While it is understandable that Trudeau would not want to apologize to Canadians in front of the cameras, it is shocking that he has not contacted his "good friend" Zelenskyy since the story broke.
Ukraine is not the only issue currently plaguing the leader and his team.
India's foreign minister, Subrahmanyam Jaishankar, indirectly accused Canada of harboring militants during a speech at the United Nations. In a subsequent interview, he reiterated that the Trudeau administration has provided no proof or evidence to substantiate its claim that India was involved in the June execution of Hardeep Singh Nijjar in Surrey, British Columbia.
The Modi administration has utilized Indian media as a weapon against Trudeau domestically and internationally. In a conflict of public relations, Trudeau and, by extension, Canada are losing.
The Hindu Forum of Canada's attorney sent a letter to the government on Tuesday, expressing safety concerns and requesting that Nijjar ally Gurpatwant Singh Pannu be denied entry into the country. At approximately the same time, the Muslim Association of Canada criticized Trudeau for his remarks regarding parental demonstrations over gender issues in schools last week. MAC condemned Trudeau's stance.
SOURCE – (SUN)
2023: Travis King In US Custody After North Korea Expulsion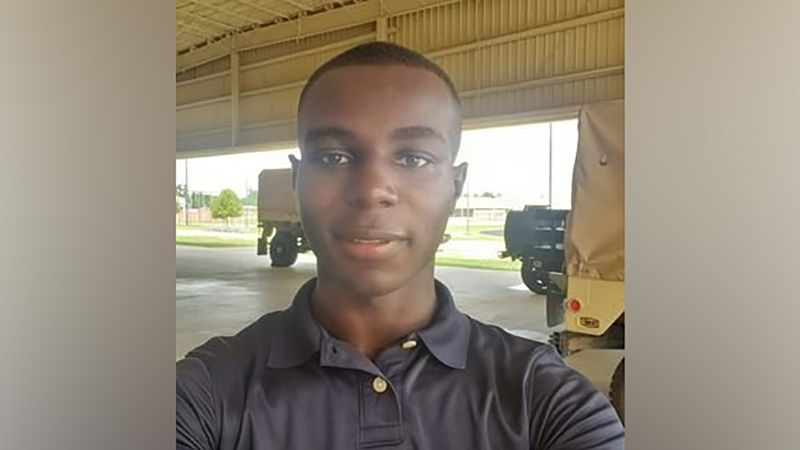 King is in custody. In a statement, Pentagon spokesperson Brig. Gen. Patrick Ryder thanked the Swedish and Chinese governments for their assistance in securing the release of Pte. King.
As there are no diplomatic ties between the United States and North Korea, the Swedish embassy in Pyongyang has traditionally negotiated on behalf of the United States.
During the King case, a Swedish embassy spokesman confirmed that Sweden acted "within its role as a protective power" for the United States in North Korea.
The US Department of State and the White House did not comment on the matter immediately.
According to Reuters, a spokesman for the King family stated that "no substantive comment" was expected at this time.
His relatives have previously informed US media that he faced discrimination while serving in the United States military.
According to reports, his mental health deteriorated during his time in South Korean custody.

Travis King In US Custody After North Korea Expulsion.
Claudine Gates, the mother of Pte. told the Associated Press last month that her son had "so many reasons to come home."
She stated, "I cannot imagine him ever wanting to stay in Korea when he has family in the United States."
Pte King's release by North Korea after 71 days is rapid compared to other Americans the country has previously detained.
Analysts hypothesized that Pyongyang may have used the American soldier as a diplomatic bargaining tool.
Mick Mulroy, a former deputy assistant secretary of defense and CIA paramilitary officer, told the BBC that Pte King's return to US custody is "a good thing," even though he "is a young man who made mistakes."
Mr. Mulroy continued, "He is an American soldier, so it was imperative that we did everything possible to bring him home."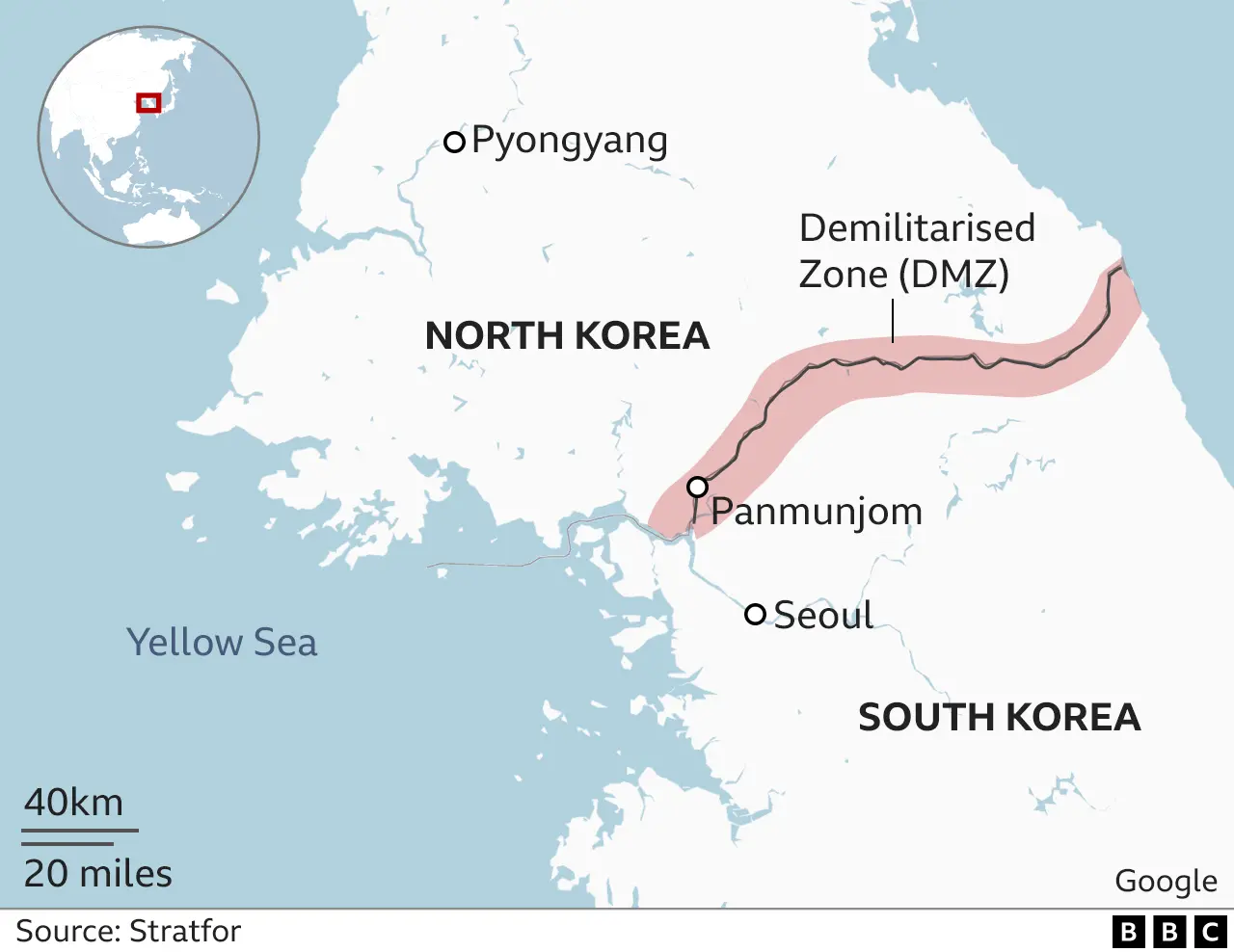 SOURCE – (BBC)