'That '70s Show' Actor Danny Masterson Gets 30 Years For Rapes Of 2 Women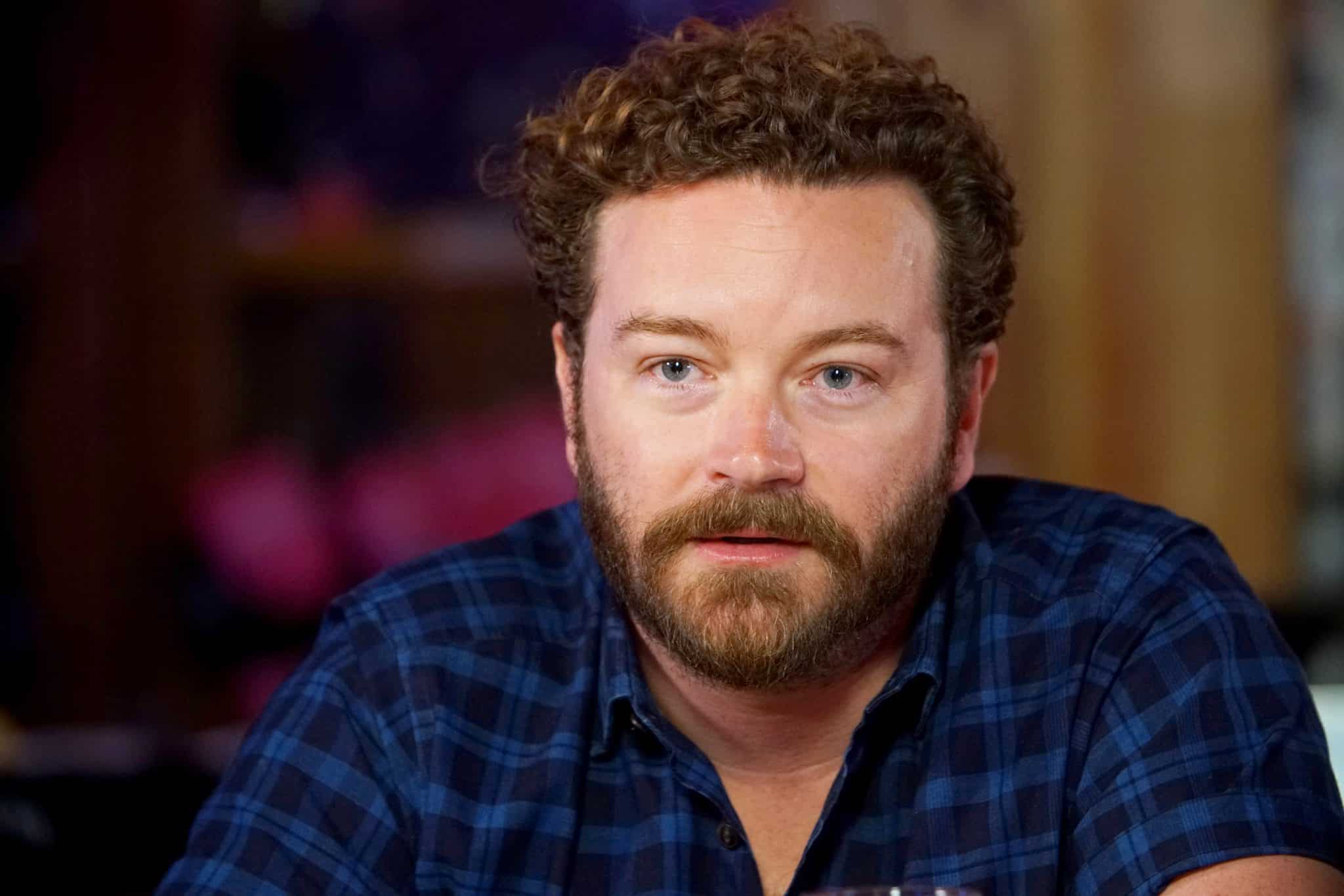 (LOS ANGELES) – Danny Masterson, the star of "That '70s Show," was sentenced to 30 years to life in prison on Thursday for raping two women, providing them some solace after they talked in court about the decades of devastation he wrought.
"When you raped me, you stole from me," said one of the victims of Masterson's rape in 2003. "That's what rape is, a theft of the spirit."
"You're pathetic, disturbed, and completely violent," she declared. "The world is better off with you in prison."
After hearing the women's allegations and defense attorneys' pleas for fairness, Los Angeles Superior Court Judge Charlaine F. Olmedo sentenced the 47-year-old Danny.
The actor, who has been detained since May, dressed formally in court. Masterson stood there silently, watching the women as they spoke. He maintains his innocence, and his lawyers intend to file an appeal.
The other woman Danny raped stated he "has not shown an ounce of remorse for the pain he caused." "I knew he belonged behind bars for the safety of all the women he came into contact with," she told the judge. I'm deeply sad and upset. I wish I had reported him to the police sooner."
Prosecutors retried Masterson on all three counts earlier this year after an initial jury failed to reach verdicts on three counts of rape in December, resulting in a mistrial.
Masterson waived his opportunity to speak before being sentenced, and neither he nor the many family members sitting beside him showed any outward reaction to the judge's decision. Earlier in the hearing, his wife, actress Bijou Phillips, was visibly moved.

Danny Masterson, the star of "That '70s Show," was sentenced to 30 years to life in prison on Thursday for raping two women.
On May 31, Masterson was found guilty of two of three rape counts in his second trial. Both attacks occurred in Masterson's Hollywood-area home in 2003, at the height of his stardom from the Fox network series "That '70s Show."
They could not decide on the third accusation, which said that Danny had raped a longtime lover.
The actor was sentenced after the judge denied the defense's plea for a fresh trial, which was debated earlier Thursday. The penalty was the utmost permissible by law. Danny will be eligible for parole after serving 25 1/2 years but could be imprisoned for life.
"I know you're sitting here steadfast in your claims of innocence, and thus no doubt feeling victimised by a justice system that has failed you," Olmedo said before delivering the sentence to Masterson. "However, Mr. Masterson, you are not the victim in this case. Your actions 20 years ago robbed another individual of their voice and choice. You will have to confront your previous choices and their repercussions in some way."
The defense requested that the terms for the two convictions run concurrently and requested a sentence of 15 years to life. The prosecution sought the maximum punishment of 30 years to life for Masterson.
"What you decide today will have an impact on his life," Masterson's lawyer, Shawn Holley, told the judge before the sentencing. "And the life of his 9-year-old daughter, who means the world to him, and to whom he means the world."

Danny Masterson, the star of "That '70s Show," was sentenced to 30 years to life in prison on Thursday for raping two women.
Holley stated following the hearing that "Mr. Masterson did not commit the crimes for which he was convicted." She stated that an appellate team has uncovered "several significant evidentiary and constitutional issues" with his convictions, which she believes will be reversed.
Prosecutors claimed that Masterson exploited his position in the Church of Scientology, of which all three women were members at the time, to evade punishment for decades after the attacks, and the ladies blamed the church for their reluctance to report Masterson to police.
At the sentencing hearing, one of the women, born into a religion like Masterson, said she was rejected and ostracised for reporting the abuse in 2004.
"I had lost everything." I had lost my faith. "I lost contact with anyone I'd known or loved my entire life," she explained. "I didn't exist outside of Scientology." At the age of 29, I had to restart my life. The world I knew didn't seem to want me to survive."
In a statement issued during the trial, the church stated that it has "no policy prohibiting or discouraging members from reporting criminal conduct of anyone — Scientologists or not — to law enforcement." It has also stated that it has never harassed any of the ladies.
The woman's 2004 police report resulted in no charges, but she went to authorities when she learned they were investigating Masterson again in 2016. The other two ladies had reported him to church officials for over 15 years.
The ladies testified at both trials that they were at Masterson's house in 2003 when he drugged them before raping them.

Danny Masterson, the star of "That '70s Show," was sentenced to 30 years to life in prison on Thursday for raping two women.
They said on Thursday that the trauma had harmed their relationships and filled their lives with anxiety for decades. They did, however, express relief at his sentencing.
"I don't have to carry your shame around with me anymore," stated the first woman to speak up. "You must now bear that shame." You must sit in a cell and keep it."
From 1998 through 2006, Masterson co-starred in "That '70s Show" with Ashton Kutcher, Mila Kunis, and Topher Grace.
He reconnected with Kutcher on the 2016 Netflix comedy "The Ranch," but was fired after the Los Angeles Police Department probe was publicized the following year.
While the investigation began before a wave of women rattled Hollywood with revelations about Harvey Weinstein in October 2017, the prosecution and sentencing of Masterson and Weinstein's conviction last year represented a landmark #MeToo era win for Los Angeles prosecutors.
SOURCE – (AP)
Minnesota Twins Clinch AL Central Title With 8-6 Win Over Angels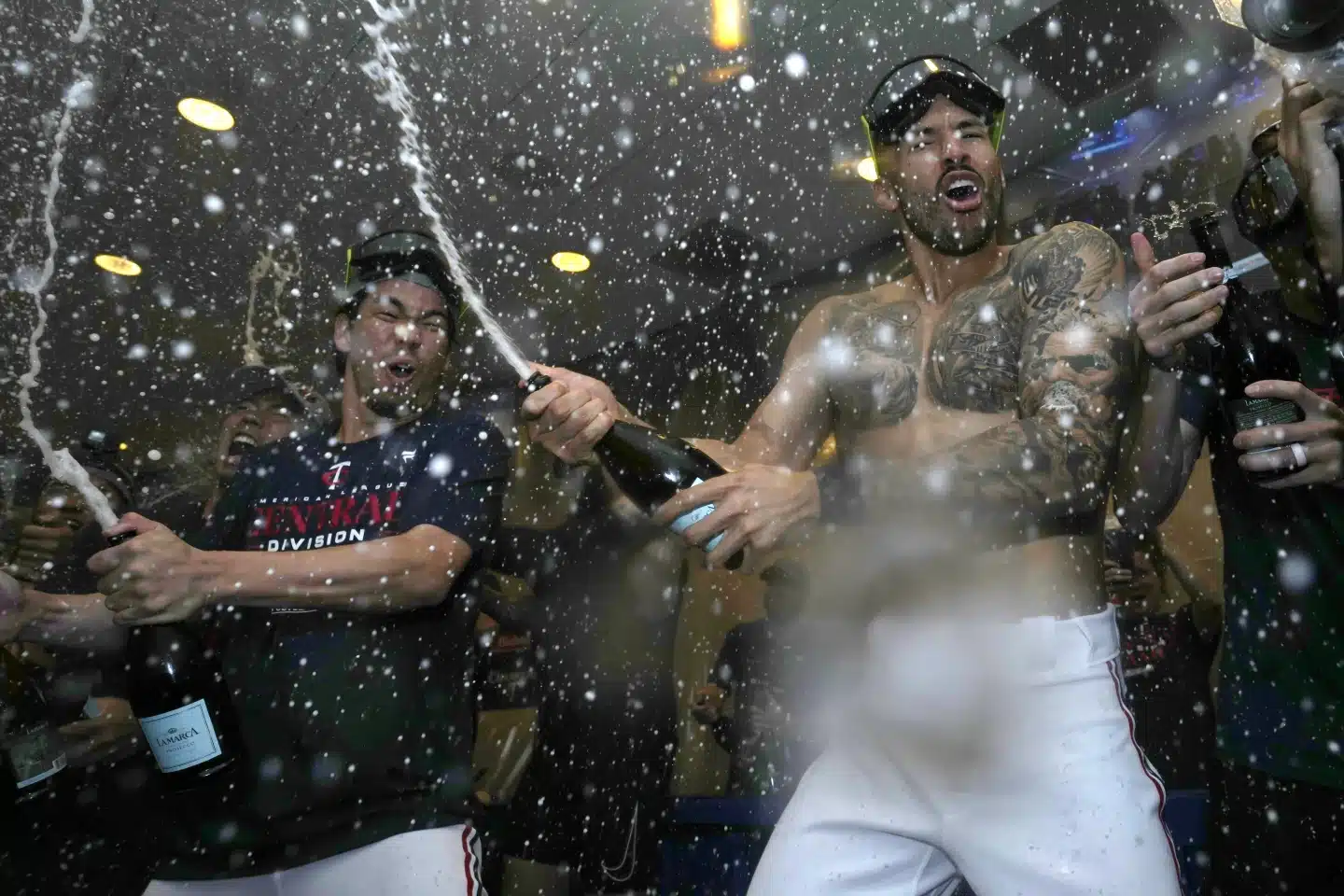 MINNEAPOLIS — After celebrating on the pitch and before popping bottles in the clubhouse, Minnesota Twins manager Rocco Baldelli addressed his team with the following words: "Congratulations, enjoy it, but there's still work to be done."
Friday night's 8-6 victory over the Los Angeles Angels gave the Minnesota Twins the AL Central crown.
Alex Kirilloff hit a home run and drove in three runs, and Minnesota held on late to claim its third division title in five years under Baldelli.
Baldelli stated, "We have much work to do." However, tonight, we have joy. Tomorrow, we return to business."
Pablo López (11-8) allowed three runs and five hits over six innings while striking out seven for the Twins. Jhoan Duran surrendered a run in the ninth but secured his 27th save by retiring Brandon Drury on a grounder with full bases.
"We came into today in charge of our own destinies," said López. "We knew we didn't need to check the scoreboard to see who was losing. We were aware that we had to win the contest. This is precisely what we did. Even when I wasn't performing at my best, the offence picked me up immediately."
After squandering an early 3-0 advantage, Kirilloff's 10th home run broke a 3-3 tie in the sixth inning, and the Twins triumphed for the sixth time in eight games. Kirilloff became the twelfth Twins player this season to hit 10 or more home runs, establishing a club record.
With lines from a recent college football game still visible at Target Field, the crowd was anxious to celebrate the Twins' extended fall. It is their 15th postseason appearance since the Washington Senators relocated to Minnesota and became the Twins in 1961.

Friday night's 8-6 victory over the Los Angeles Angels gave the Minnesota Twins the AL Central crown.
The injured shortstop is expected to be ready for the postseason. "It means a lot," he said. "The first one to be held in Minnesota is truly unique. These are the objectives you set for yourself when you join a new team, and this is just one of them."
Of course, Minnesota has yet to fare well in the postseason. The Minnesota Twins have lost 18 consecutive postseason games, including 13 to the New York Yankees.
Minnesota had not won a postseason game since 2004 when Johan Santana pitched a 2-0 victory in the Division Series opener in New York. Under Baldelli, the Twins were routed in two games in a first-round series against the Houston Astros in 2020 and three by the Yankees in the 2019 Division Series.
These Twins are acutely aware of their current drought. During a postgame interview broadcast over the stadium's loudspeakers, Kyle Farmer vowed a playoff victory.
"Of course, why not?" The farmer stated. "If you don't believe it, then you shouldn't play."
However, this team believes it is unique, partly because of the pitching and depth it has developed.
The Twins added four runs in the seventh inning, punctuated by RBI doubles from Farmer and Jorge Polanco.
"We did a lot of different things to build this club, and the team is really gelling," Baldelli said, drenched in beer and champagne as he watched his team celebrate. "If you glance behind you, you will notice some gelling occurring. This is what you desire to see."

Friday night's 8-6 victory over the Los Angeles Angels gave the Minnesota Twins the AL Central crown.
John Davis Daniel (0-1) suffered the defeat in relief of starter José Suarez. Daniel was recalled from Triple-A Salt Lake earlier in the day, and in his second career major league appearance, he allowed three runs over four and one-third innings.
With Mike Trout and Shohei Ohtani on the injured list, Los Angeles has lost eight of its last nine games, concluding another disappointing season. Logan O'Hoppe launched his 12th home run of the season in the eighth inning, a two-run shot.
"I want my guys to see that," said Angels manager Phil Nevin of the Twins' celebration of their division championship. "I truly do. That is where we want to be! Without a doubt. We have a solid young nucleus. And I noticed, yeah, I spotted O'Hoppe and (Zach) Neto and those guys out there looking at that."

Friday night's 8-6 victory over the Los Angeles Angels gave the Minnesota Twins the AL Central crown.
It is appropriate that López, acquired from Miami in a spring trade for Luis Arraez, was the winning pitcher for the Twins. This season, he has been a starting rotation member that has led the way for Minnesota.
López, who could start Game 1 of the postseason, rebounded after surrendering five runs in a loss to the Chicago White Sox in his previous start. His career-high 228 strikeouts rank second in the American League, behind only Toronto's Kevin Gausman (232), and his 3.61 earned run average ranks tenth in the league.
Trout took strokes off a tee before the game to return from a left hamate fracture before the end of the season. … Left-handed pitcher Aaron Loup was placed on the 15-day injured list with a strained left shoulder, concluding his season with a 2-3 record and a 6.50 ERA in 55 games.
Infielder Royce Lewis was placed on the 10-day injured list because of a strained left hamstring. Lewis has a batting average of 309 and 15 home runs and is prepared to return for the postseason.
Upcoming RHP Minnesota's Sonny Grey (8-7, 2.80 ERA) starts Saturday afternoon. Grey ranks second in the American League in ERA, behind New York's Gerrit Cole (2.75). The Angels had yet to name a starting pitcher. The team will likely employ an opener, with LHP Kenny Rosenberg (5.48 ERA) serving as the primary pitcher.
SOURCE – (AP)
Amazon Prime Video Will Soon Come With Ads, Or A $2.99 Monthly Charge To Dodge Them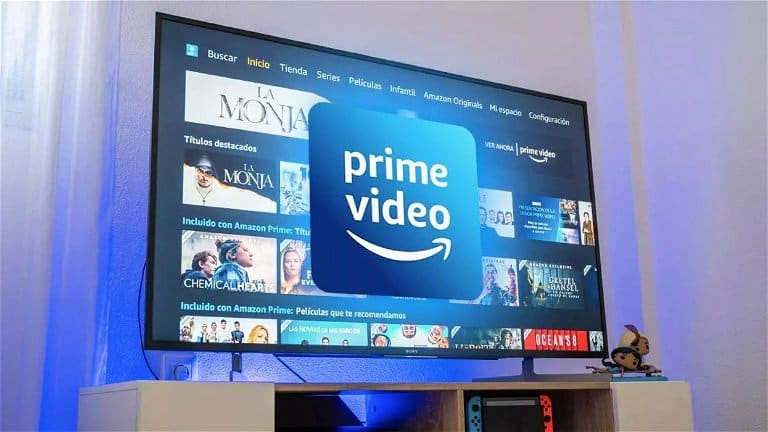 Beginning early in 2019, Amazon Prime Video will include advertisements during TV programs and films, joining other streaming services that have added tiers of subscriptions.
The company announced on Friday that Amazon Prime members in the United States can pay $2.99 monthly to maintain their ad-free service.
Streaming services are engaged in fierce competition for viewers, and users are becoming increasingly proficient at joining and leaving these services, often based on price. The platforms risk losing consumers if they increase prices, but they also risk losing them if they fail to generate user-appealing new content.
Mid-October, Disney will begin charging $13.99 per month for ad-free Disney+ in the United States, 75% more than the current ad-supported service. Already, Netflix's ad-free plan costs $15.49 per month, more than double the monthly subscription for Netflix with advertisements. Beginning early next year, The company will air limited advertisements during TV programs and films to "continue investing in compelling content and increase that investment over time."

Live sporting events on Amazon Prime already include advertisements.
The United States, the United Kingdom, Germany, and Canada will be the first to implement Prime Video advertisements in early 2024, followed by France, Italy, Spain, Mexico, and Australia later in the year.
The company has stated that it will not alter the pricing of Prime membership next year. Pricing for ad-free programming in countries other than the United States will be announced later.
The company stated it would send an email to Prime members in the United States with instructions on how to sign up for the ad-free option if they choose to do so several weeks before advertisements are introduced into its programs.
Prime Video is just one of the many benefits of an Amazon Prime membership. Members also receive free shipping on Amazon.com purchases, groceries, online audio, and more.
The Federal Trade Commission accused Amazon in June of engaging in a multi-year campaign to enroll consumers without their consent in Amazon Prime, making it difficult for them to terminate their subscriptions. At the time, a spokesperson for Amazon stated that the FTC's claims were false.
SOURCE – (AP)
BTS Member Suga Begins Alternative 18 Month Military Service In South Korea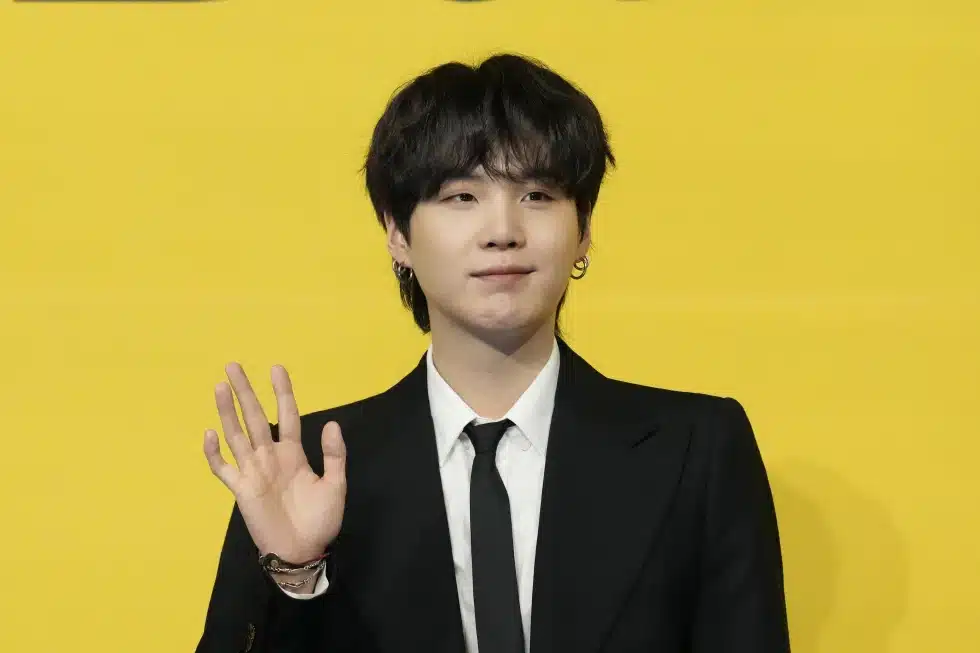 SEOUL, South Korea – Suga, a member of the K-pop supergroup BTS, began his mandatory military service as a social service representative on Friday, an alternative form of military service in South Korea.
Suga, age 30, became the third member of the group to begin performing military duties. The remaining two, Jin and J-Hope, are already serving in active duty at army bases.
"I will faithfully serve and return… Please remain healthy and we'll see you all in 2025!" Suga wrote in a message posted to the Weverse online fan community.
Big Hit Music, the management agency for BTS, reported that Suga began commuting to a workplace designated under the alternative military service system.
Due to threats from North Korea, all able-bodied males in South Korea must serve in the army, navy, or air force for 18 to 21 months under a conscription system. For 21 months, individuals with physical and mental impairments can perform their duties at non-military facilities such as welfare centers, community service organizations, and post offices.
Local media reported that Suga's alternative service in 2020 was presumably related to shoulder surgery.

Suga, a member of the K-pop supergroup BTS, began his mandatory military service as a social service representative on Friday.
Active duty soldiers must complete five weeks of fundamental military training at boot camps before beginning service. According to the Military Manpower Administration, those performing alternative service must complete three weeks of basic military training and have the option to choose when to do so.
Unknown was the facility where Suga began serving. In a statement released earlier this week, BTS's management agency, Bit Hit Music, asked Suga's admirers not to visit him at work during his military service.
Big Hit Music requested that warm regards and encouragement be conveyed only in their souls. "We ask for your continued love and support for (Suga) until he completes his service and returns."
Last year, a heated public debate erupted over whether BTS members should be exempt from their mandatory military obligations. However, the group's administration agency ultimately reported that all seven members would meet their obligations.
South Korean law exempts athletes, classical and traditional musicians, ballet dancers, and other dancers if they have contributed to the nation's prestige. K-pop performers do not qualify for the special exemption.
SOURCE – (AP)