Dolly Parton's New Album Is A Detour From Country Music
(LOS ANGELES) Despite her wishes, Dolly Parton was inducted into the Rock and Roll Hall of Fame last year.
On Friday, she will release her debut rock 'n' roll album, appropriately titled "Rockstar," almost precisely a year later.
Parton stated in 2022 that she did not believe she had "earned" the right to be nominated, but the Hall inducted her anyway.
"I just didn't think I had done enough in the rock world to be considered, to be put in the Rock & Roll Hall of Fame when there were so many great rock artists who aren't even in the Rock & Roll Hall of Fame," Parton said over the phone to The Associated Press.
"Because they were going to put me in anyway, I just accepted it gracefully." "But I thought, 'Well, I'm going to have to work for a living,'" she adds. Parton had considered recording a "Linda Ronstadt-type rock album," but she felt she was getting too old. This opened up new possibilities.
"I jumped on that like a duck on a Junebug," she giggles.

Dolly Parton's New Album Is A Detour From Country Music
She began performing covers of some of her favorite rock 'n' roll songs. "Every Breath You Take" features Sting, "Baby, I Love Your Way" with Peter Frampton, "Heart of Glass" with Debbie Harry, and "Heartbreaker" with Pat Benatar. "(I Can't Get No) Satisfaction" features Pink and Brandi Carlile, "Night Moves" has Chris Stapleton, and "Stairway to Heaven" features Lizzo on flute.
She desired Mick Jagger and Lionel Richie, but the timing could have been better. She did, however, succeed in reuniting the Beatles. In a way. Long before the release of "Now and Then," Parton approached Paul McCartney and requested him to perform on a cover of "Let It Be."
"He said, 'Yeah, I'd be happy to play on it, too, if you want me to," she adds, "and I thought, 'Oh my god, I've died and gone to heaven.'" Ringo Starr then replaced the drums recorded on the tune.
Starr informed the Associated Press earlier this year that he's working on a country music EP, to which Parton responds, "I'll join them if they want me to!"
"I'd definitely do some country singing for some of the rockers going country," she says.
"Rockstar" also includes nine new songs. Some have been discovered, such as the lovelorn "My Blue Tears," written when Parton was with "The Porter Wagoner Show" in the late 1960s and early 1970s, and the cheeky "I Dreamed About Elvis," penned more than two decades ago. It contains Jordanaires, a 1950s vocal quartet that broke up in 2013, and Ronnie McDowell, who plays the Elvis role in the song.
"I had him come in and do the Elvis voice on it, just to kind of sum up that whole story about Elvis," she recalls. She's alluding to the now-famous incident in which Elvis Presley expressed interest in recording her hit "I Will Always Love You." She declined because Presley's manager, Colonel Tom Parker, wanted 50% of the publishing rights to the song.

Dolly Parton's New Album Is A Detour From Country Music
Those beautiful tunes stand in stark contrast to the album's lead single. "World on Fire" is theatrical arena rock at its finest, with large drums and even louder power chords that are both musically ascendant and thematically frustrated.
"I'm very sensitive," she admits. "I care about people, human suffering and all of that."
"World On Fire," she claims, was written after the album was finished. But after watching so many natural disasters last year, she adds, "I thought, 'Well, I've got to write this song, and I've got to call another session because I think the song needs to be heard. This is something I must say. People who are feeling that way but don't know how to articulate it need to hear it. And I just feel like it's my place to do that sometimes."
With lyrics like "Greedy politicians, present and past / They wouldn't know the truth if it bit 'em in the ass," many felt Parton was going political, even though she had spent her whole career remaining apolitical.
"I'm not a politician." "I despise politics," she declares. "This has nothing to do with politics." It is about protecting the world rather than destroying it."
For the time being, Parton declares "Rockstar" to be her first and final rock album. She is developing her life narrative into a Broadway musical and hopes to branch out into other genres.
"I'd like to do an R&B album," she explains. "As well as blues." I want to record a blues album. So, who can say? There are numerous activities available."
SOURCE – (AP)
Robert Downey Jr. Won't Be Returning To The Marvel Cinematic Universe As Tony Stark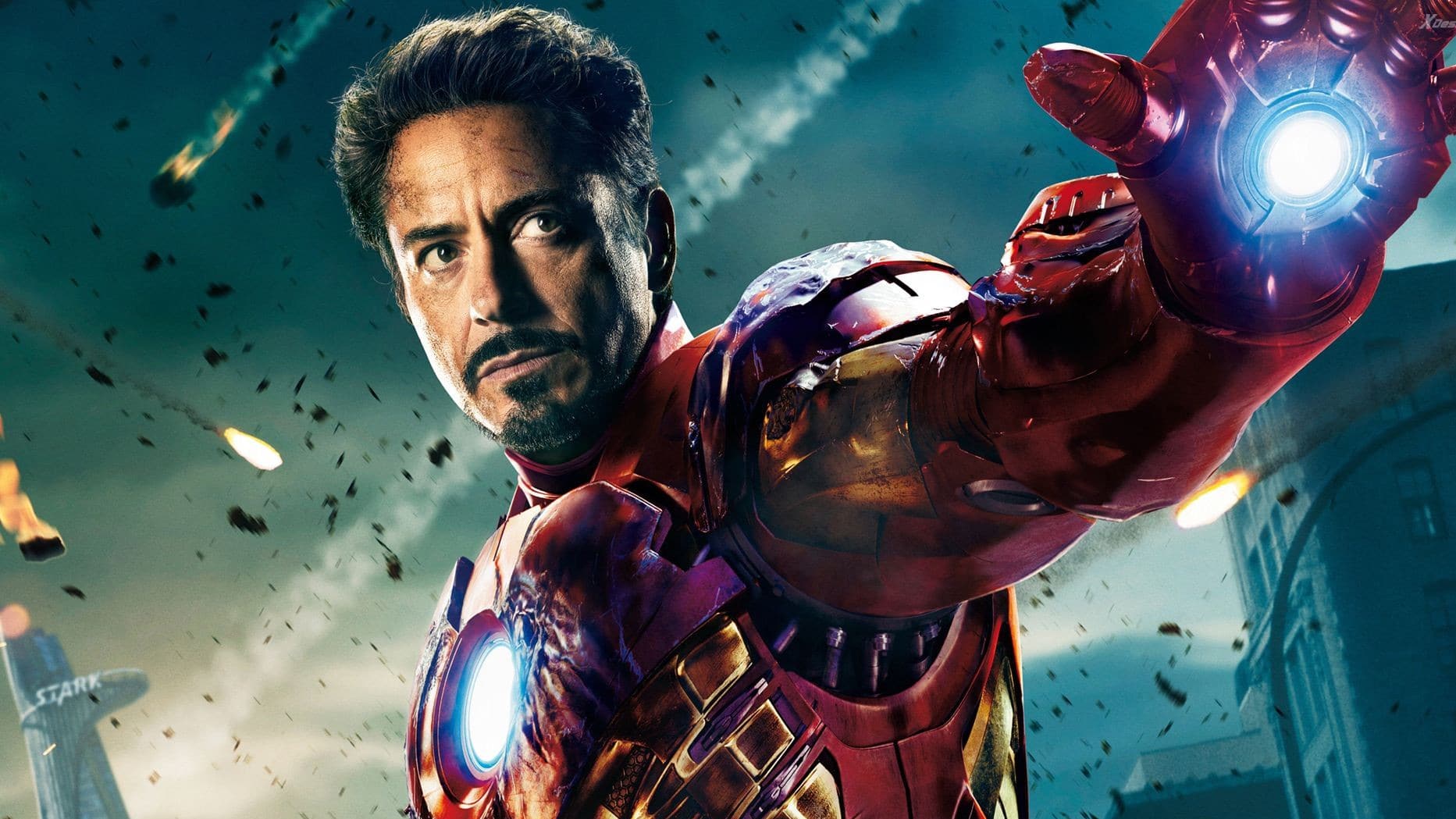 Fans of the Marvel world should not expect Robert Downey Jr. to resume his role as Tony Stark/Iron Man.
Despite claims to the contrary, Marvel Studios president Kevin Feige said in an interview with Vanity Fair that there are no plans to renew the character following Downey Jr.'s last appearance in 2019's "Avengers: Endgame."
"We are going to keep that moment and not touch that moment again," she stated. "We all worked very hard for many years to get to that, and we would never want to magically undo it in any way."
According to co-director Joe Russo, Downey Jr. was apprehensive about performing reshoots for "Endgame."

Robert Downey Jr. Won't Be Returning To The Marvel Cinematic Universe As Tony Stark
"On the last day of shooting, we'd already said tearful goodbyes." "Emotionally, everyone had moved on," Russo told the publication. "We promised him it would be the last time we made him do it — ever."
His brother Anthony Russo, who co-directed "Endgame," adds, "That was a difficult thing for him to do, to come back and pick up that line."
"When he (Downey Jr.) did come back, we were shooting on a stage directly opposite where he auditioned for Tony Stark," Anthony Russo, the director, stated. "So his last line as Tony Stark was shot literally a couple hundred feet from his original audition that got him the role."
According to Feige, he had to campaign for Downey Jr. to be cast as Stark in the Marvel universe due to his previous difficulties with substance abuse, which resulted in him serving 15 months in prison.

Robert Downey Jr. Won't Be Returning To The Marvel Cinematic Universe As Tony Stark
"It purely came down to the Marvel board being nervous at putting all of their chips in their future films on somebody who famously had those legal troubles in the past," Feige stated. "I wasn't very good — and still am not — at taking no for an answer. But I also don't beat my chest to get my way. I try to think of ways to make it plain to others why we should go in a certain direction. And that's when the concept of a screen test arose."
Susan Downey, Downey Jr.'s wife, stated that her husband had turned down jobs similar to Stark. In 2018, Downey Jr. told Vanity Fair writer Anthony Breznican that he is his own man despite comparisons to the role.

Robert Downey Jr. Won't Be Returning To The Marvel Cinematic Universe As Tony Stark
"I ain't him, I'll tell you that flat out," Downey Jr. stated.
Downey Jr is an American actor widely known for his roles in the Marvel Cinematic Universe as Tony Stark/Iron Man. He has also appeared in various other films, receiving critical acclaim for his performances.
He has had a successful career marked by his versatility and ability to portray a wide range of characters. His work has earned him several awards and nominations, solidifying his status as one of the most influential figures in the entertainment industry.
SOURCE – CNN
Kiss Say Farewell To Live Touring, Become First US Band To Go Virtual And Become Digital Avatars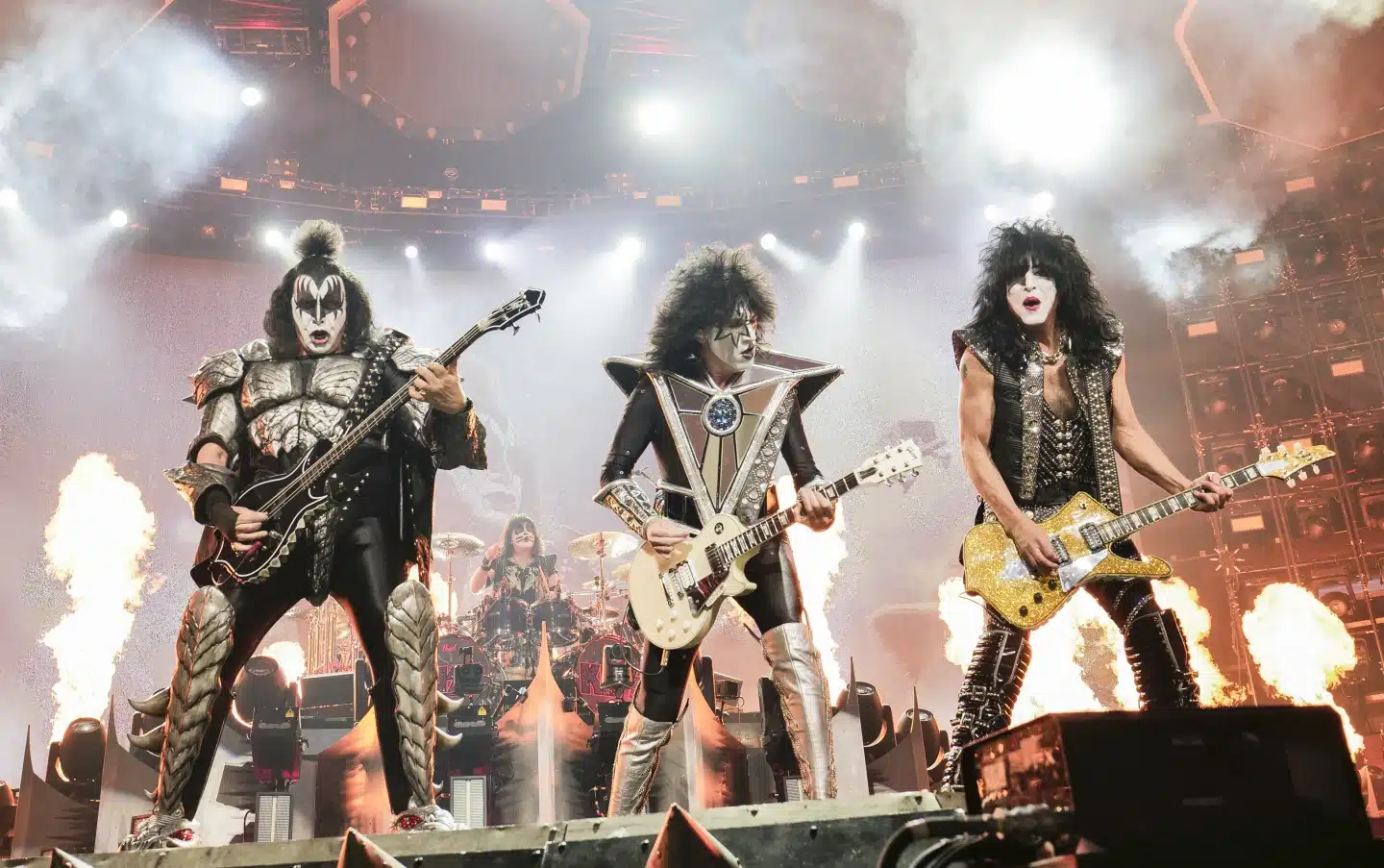 Kiss concluded their "The End of the Road" farewell tour at New York City's legendary Madison Square Garden on Saturday night.
But, as die-hard fans know, they would never call it quits. Not at all.
The band's current lineup — founders Paul Stanley and Gene Simmons, guitarist Tommy Thayer, and drummer Eric Singer — departed the stage during their encore to unveil computerized avatars of themselves. Following the change, the virtual Kiss performed "God Gave Rock and Roll to You."
The cutting-edge technology was used to tease a new chapter in the rock band's history: after 50 years, Kiss is now interested in a type of digital immortality.
Kiss performed "God Gave Rock And Roll To You" on Saturday night to premiere the band's virtual version.

Kiss Say Farewell To Live Touring, Become First US Band To Go Virtual And Become Digital Avatars
They have retired from the stage after 50 years to pursue a type of digital immortality.
The shows will be directed by Paul Stanley, Gene Simmons, Tommy Thayer, and Eric Singer's avatars.
In collaboration with Pophouse Entertainment Group, George Lucas' special-effects studio created the avatars.
These firms have already established "ABBA Voyage" in London, where fans may attend a full performance by the Swedish band's digital avatars.

Kiss Say Farewell To Live Touring, Become First US Band To Go Virtual And Become Digital Avatars
George Lucas' special-effects studio, Industrial Light & Magic, collaborated with Pophouse Entertainment Group, which ABBA's Björn Ulvaeus co-founded to create the avatars. The two firms recently collaborated on the "ABBA Voyage" show in London, where fans could watch the Swedish band perform a full concert – as performed by their digital avatars.
According to Pophouse Entertainment CEO Per Sundin, this new technology allows Kiss to perpetuate their legacy for "eternity." He claims that the band was not on stage for the virtual concert since "that's the key thing" with the futuristic technology.
"Kiss could perform in three cities on three continents on the same night." That's exactly what you could do with it."
They performed in motion capture suits to create their computer avatars, depicted as a type of superhero version of the band.
source – AP
'Supernatural' Actor Mark Sheppard Recovering From Heart Attack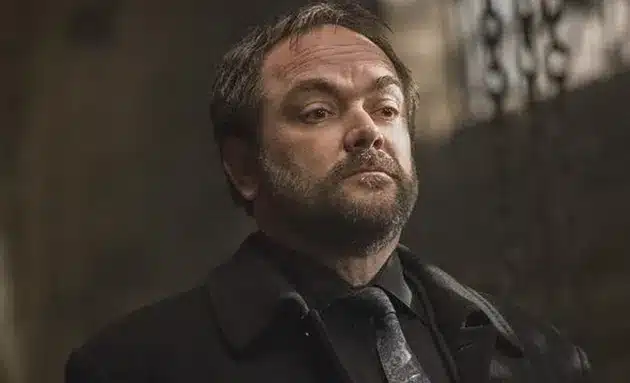 Actor Mark Sheppard considers himself fortunate to be alive after suffering a heart arrest.
The "Supernatural" actor said in an Instagram post that he collapsed in his kitchen on Friday.
"I apparently had a 100% blockage in my LAD after six massive heart attacks and being brought back from the dead four times." "The Widowmaker (sic)," he captioned a photograph of himself in a hospital bed.
According to Johns Hopkins Medicine, the term "LAD" refers to the left anterior descending artery, which delivers blood to the organ's front left side.
According to the American Heart Association, a heart attack caused by a blockage in this area is sometimes referred to as a "widow maker."
Sheppard stated that if it weren't for his wife, the Los Angeles Fire Department, and the Providence Saint Joseph Medical Center staff, "I wouldn't be writing this."

'Supernatural' Actor Mark Sheppard Recovering From Heart Attack
"My chances of survival were virtually nil," he wrote in an email.
A spokesman for Sheppard verified that the actor is recovering.
Sheppard is most known for his role on "Supernatural" as Crowley, a malevolent fan favorite he played from 2009 until 2017. He is particularly well-known for his role as Romo Lampkin in the science fiction TV series "Battlestar Galactica."
"You don't always have to do the most and biggest!" How many heart attacks have you had? Two or three would have sufficed. "You've impressed us, okay," Sheppard's "Supernatural" co-star Misha Collins commented. "Recover quickly and rejoin us on the road." "I adore you, pal."
Kim Rhodes, another of Sheppard's "Supernatural" co-stars, also commented supporting the actor, adding, "Thank you for staying."

According to Sheppard, the good news is that he is on the mend.
"I feel fantastic. "Humbled yet again," he wrote.
Mark is a British-American actor and musician known for his roles in various popular television series, including "Supernatural," "Battlestar Galactica," and "Doctor Who."
He has gained a loyal following for his compelling portrayals of complex and often morally ambiguous characters.
With a career spanning several decades, Sheppard has established himself as a versatile and talented performer, garnering praise for his contributions to the entertainment industry.
source – (CNN)