A $500 Million Deal To Restore Gabon Coastlines Reignites Climate Finance Debate
DAKAR, Senegal — On Tuesday, an influential conservation organization said that Gabon would employ a contentious financial strategy to reduce its debt load and restore its oceans simultaneously.
According to a press statement from The Nature Conservancy, the international environmental group that assisted in the transaction's brokering, it is the second-largest sale of its sort to date and the first on the continent of Africa.
The world's largest population of leatherback turtles and numerous other endangered species are found in Gabon, a country in Central Africa that is wealthy in oil and is noted for its biodiversity. According to TNC, by refinancing $500 million of its foreign debt, Gabon will have $163 million extra to spend on expanding its protected coastal regions and battling illegal overfishing.
Lee White, the minister of water, forests, seas, and the environment of Gabon, called it "a really interesting way of slightly reducing our debt repayments and also generating money for conservation." To raise money for conservation, he worked with TNC, Bank of America, and other financial institutions to negotiate lower interest rates on Gabon's foreign debt.
TNC has successfully executed comparable "blue bond" arrangements in the Seychelles, Belize, and Barbados since 2016. However, despite donors and host governments promoting climate refinancing as a solution that benefits debtor countries, residents, and the environment, detractors claim that such agreements just scratch the surface of what is required to combat climate change.

A conservation organization said that Gabon would employ a contentious financial strategy to reduce its debt load and restore its oceans simultaneously.
According to sustainable finance researcher Frederic Hache, "This seems like a great deal at first glance, but when you look at the details… the money that is being freed up for conservation is typically a tiny fraction of the deal."
According to White, only $4.5 million of the $163 million TNC claims to go towards Gabon's ocean conservation activities will be immediately available each year through 2038.
Hache remarked, "That's a joke, to be honest, especially for an oil-rich nation like Gabon." According to the World Bank, Gabon has the third-highest GDP per capita in sub-Saharan Africa, with an average annual income of around $9,000.
The remaining $500,000,000 from the TNC transaction will be used to pay down Gabon's newly reorganized debt and transaction expenses to Bank of America and other parties engaged in the transaction.
According to Slav Gatchev, director of TNC's sustainable debt section, the costs will be "competitive and reasonable."
Even if the agreement worked, there would still be questions regarding Gabon's independence, according to Hache. In the past, detractors have claimed that "debt-for-nature swaps" violate the national sovereignty of indebted nations by giving foreign organizations control over financial and environmental decisions.

A conservation organization said that Gabon would employ a contentious financial strategy to reduce its debt load and restore its oceans simultaneously.
White claims that a U.S.-based nonprofit will oversee the new cash for Gabon. "Getting them offshore and limiting the number of government representatives on them is kind of standard practise on these conservation trust funds," he said.
Blue bonds, according to Gatchev, are the independent product of nations that value the environment, and they represent no threat to national sovereignty. "We don't instruct governments on what to do… Parliament in Gabon convened and decided on these transactions," he stated.
Both supporters and opponents of the Gabon agreement concur that countries must go beyond blue bonds and other conservation funding to combat climate change.
"We don't claim, not even for a second, that these transactions are a panacea," Gatchev added.
For the Global North, he said, "this is one small way to at least partially fulfil its funding commitments for climate and conservation." According to a 2020 Oxfam research, wealthy nations still need to commit to providing the $100 billion per year they promised to fight climate change in developing countries during a summit in 2009.
However, the Gabon agreement and other debt-for-nature swaps are criticized as doing more harm than good. Hache believes that the richest and most polluting countries, whose governments and businesses enable the agreements in lower-income countries, shouldn't be exempt from responsibility for reducing their own emissions.
The subject of debt forgiveness is being further sidestepped, he claimed.
SOURCE – (AP)
Japan Launches 1st Rocket Carrying 'Moon Sniper' Lunar Lander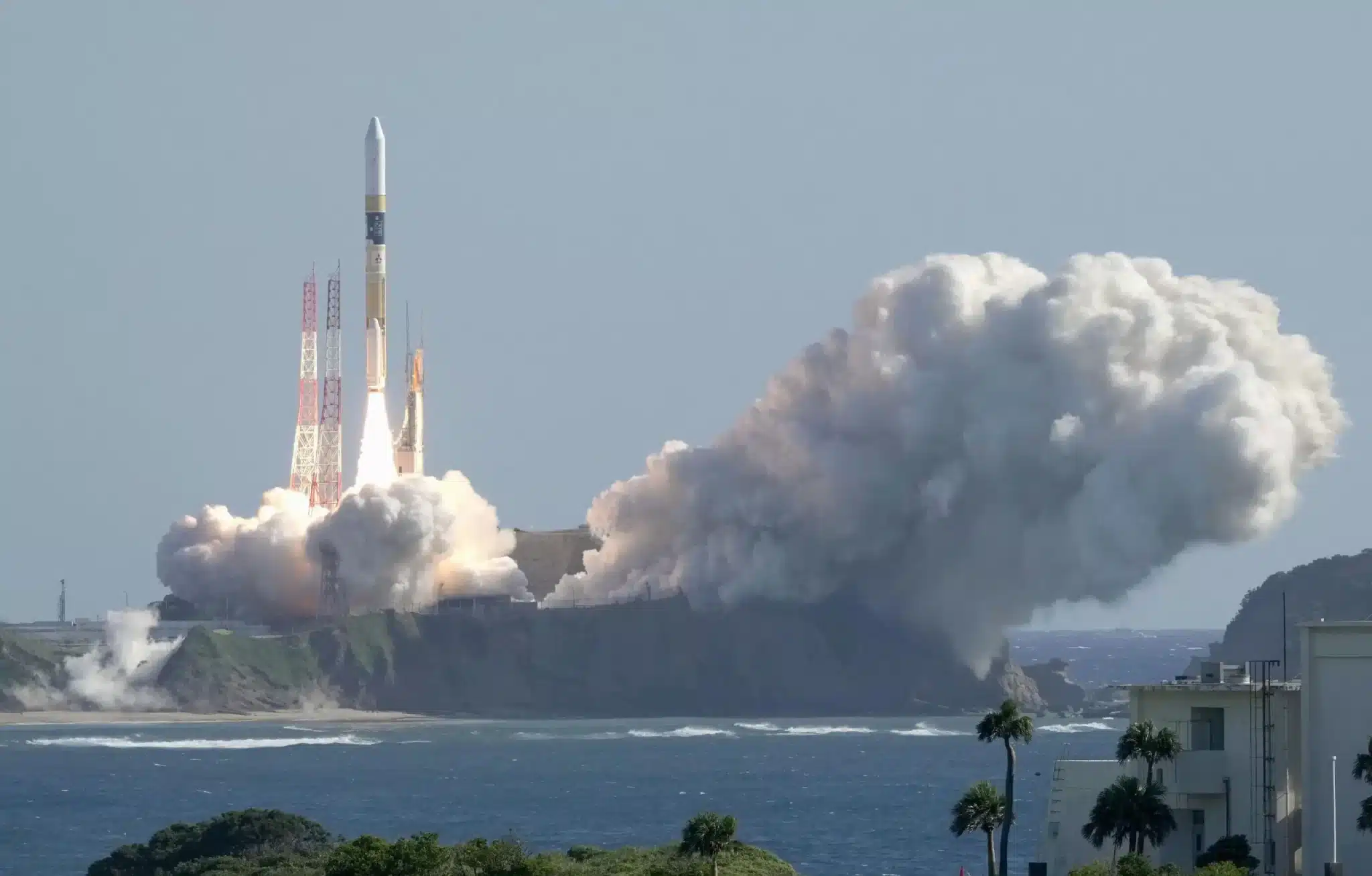 Japan has launched a rocket carrying a lunar exploration spacecraft, aiming to become the world's fifth country to set foot on the moon.
According to the Japanese Aerospace Exploration Agency (JAXA), the domestic H-IIA rocket successfully launched the Smart Lander for Investigating Moon (SLIM) from Tanegashima Space Centre in southern Japan on Thursday.
JAXA's "Moon Sniper" mission seeks to land SLIM within 100 meters (328 feet) of its target location on the lunar surface.
That is far shorter than the typical range of several kilometers.

Japan has launched a rocket carrying a lunar exploration spacecraft, aiming to become the world's fifth country to set foot on the moon.
"By developing the SLIM lander, humans will make a qualitative shift towards being able to land wherever we want, rather than just where it is easy to land," JAXA stated before the launch. "By doing so, it will be possible to land on planets with even fewer resources than the Moon."
According to JAXA, "there have been no previous instances of pinpoint landing on celestial bodies with significant gravity such as the Moon."
The $100 million project will reach the moon in February of next year.
Only the United States, Russia, China, and India have successfully landed on the moon.
Last month, India's spacecraft landed near the moon's unexplored south pole, marking a historic victory for the country's low-cost space effort.
The Chandrayaan-3 mission was successful just days after a Russian probe crashed in the same zone and four years after a previous Indian attempt failed at the final moment.
SOURCE – (AJ)
Virgin Galactic's 1st Space Tourists Finally Soar, An Olympian And A Mother-Daughter Duo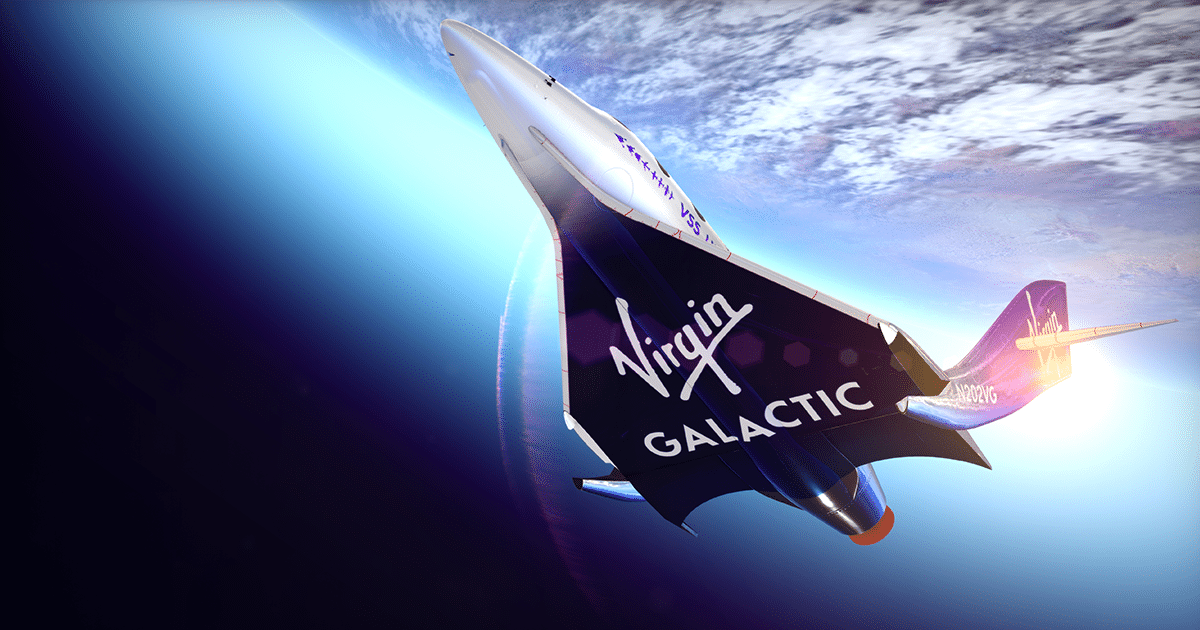 It was the first time four more women were on a space journey than men, thanks to the Virgin Galactic astronaut trainer and one of the two pilots.
When the ship was released from the twin-fuselage airplane that had carried it aloft, families and friends below cheered as it ignited its rocket motor. About 15 minutes of the trip were spent by the rocket ship, which traveled 55 miles (88 km) in altitude.
Virgin Galactic had made seven trips to orbit since 2018, but this was the first time one had a ticket holder. In 2021, the company's creator, Richard Branson, climbed aboard for the first full-size crew ride. On the first commercial flight, military and governmental researchers from Italy took to the skies in June. According to the business, there are currently 800 people on the Virgin Galactic waiting list.
The capsules used by SpaceX and Blue Origin are entirely autonomous and parachute back to Earth, in contrast to Virgin Galactic's plane-launched rocket ship.
From West Texas, Blue Origin makes fast ascents and descends towards the outer reaches of space, similar to Virgin Galactic. Blue Origin has launched 31 passengers, but flights have been suspended due to a rocket mishap last autumn. The capsule, which was empty except for certain experiments, landed unharmed.

It was the first time four more women were on a space journey than men, thanks to the Virgin Galactic astronaut trainer and one of the two pilots.
Only one private business, SpaceX, flies paying passengers to orbit, costing tens of millions of dollars each seat. Already, three private crews have flown in it. Since 2020, SpaceX has been relied upon by NASA, one of its largest customers, to transport its astronauts to and from the International Space Station.
Adventure travel has been popular for many years, but risks are involved. The Titan submarine exploded most recently, killing five tourists on their way to the Titanic site. When Virgin Galactic's rocket plane crashed during a test flight in 2014, one of the pilots was killed.
However, since the first one was launched into orbit in 2001 with the Russians, space tourists have continued to queue up.
Branson, a resident of the British Virgin Islands, observed the flight on Thursday from a gathering in Antigua. The prime minister of the nation, Schahaff's mother, and other family members accompanied him.
He sent the new space fliers a message on X, formerly Twitter, saying, "Welcome to the club."
For the company's initial 50 clients, known as the Founding Astronauts, Branson staged a virtual lottery a few months ago to determine a pecking order. Given his advanced age and Parkinson's disease, according to Virgin Galactic, the committee decided Goodwin would travel first.
SOURCE – (AP)
Canada's Dr. Jordan Peterson Stands Vigilant Against The Haters
Dr. Jordan Peterson, a popular author and psychologist from Canada, is well-known for his outspoken internet presence. Dr. Peterson's views have polarized public opinion, with millions of followers on YouTube and Twitter. Peterson's lawyers, according to Toronto Star, characterize him as a colourful and provocative "online provocateur."
Detractors of Dr. Peterson, on the other hand, claim that he is essentially a grand stander who profits from controversy. They accuse him of holding anti-feminist and anti-trans attitudes and promoting disinformation on a variety of issues. In fact, scientists called his comments on climate change during a podcast last year "stunningly ignorant."
Despite the leftist rhetoric, Dr. Jordan Peterson has developed a commanding following and acquired recognition for his uncensored and centrist views. He has risen to prominence in the realms of political and cultural discourse.
Dr. Jordan Peterson's YouTube videos and tweets provide a forum for both admirers and detractors to participate in intense disputes. Peterson's advocacy for free speech and opposition to political correctness has resonated with many people who believe their voices are being muffled in today's culture.
His detractors "The Woke," claim that Peterson's views foster bigotry and hurt marginalized communities. They feel he should be censored and face consequences for the alleged damage his words may have on vulnerable people. However, his followers believe Peterson is definitely a rational voice among all of the wokeness in our society today
Regardless of the divisive nature of his public persona, Dr. Peterson's effect is undeniable. Many people praise him with motivating them to take personal responsibility, face harsh facts, and live meaningful lives.
While Dr. Jordan frequently causes controversy, his thoughts and beliefs have generated discussions about issues that are critical in today's political and social atmosphere.
Dr. Jordan Peterson is a Canadian clinical psychologist, professor, and author. He was born on June 12, 1962, in Edmonton, Alberta, Canada. Peterson gained significant public attention in the late 2010s for his outspoken views on various topics, including politics, psychology, religion, and free speech.
Academic Career:
Peterson earned his Bachelor of Arts degree in Political Science from the University of Alberta and a Bachelor of Arts degree in Psychology from the same university. He continued his studies at McGill University, where he received a Ph.D. in Clinical Psychology in 1991. He later became a professor of psychology at the University of Toronto.
Controversies and Public Recognition:
Peterson rose to fame after he publicly criticized Bill C-16, a Canadian bill that added gender identity and expression as prohibited grounds of discrimination under the Canadian Human Rights Act. Peterson argued that the bill would compel speech by potentially criminalizing the failure to use preferred gender pronouns. His stance on compelled speech and political correctness garnered both support and criticism.
Book and Media Success:
Jordan Peterson gained international recognition with the release of his book "12 Rules for Life: An Antidote to Chaos" in January 2018. The book combines psychology, philosophy, and personal anecdotes, offering practical advice for individuals seeking to navigate life's challenges. The book became a bestseller and further catapulted Peterson into the public spotlight.
Jordan Peterson's YouTube and Online Presence:
Peterson also gained a massive following on YouTube, where he uploaded lectures and interviews on various topics, often discussing psychology, mythology, religion, and his critiques of ideological movements. He attracted both praise and controversy for his views on gender roles, political correctness, and his opposition to compelled speech legislation.
Health Issues and Hiatus:
In 2019, Dr. Jordan Peterson faced health challenges related to his use of prescription medication, which led him to seek treatment in Russia. He took a hiatus from public appearances to focus on his recovery.
Overall, Jordan Peterson is known for his controversial views on certain social and political issues, as well as his emphasis on personal responsibility, individualism, and the importance of free speech. He has a large and dedicated following, but his ideas have also faced significant criticism and debate.