Google Search "Lance Reddick Cause of Death" Tops 2 Million
Hours after news that Hollywood actor Lance Reddick died of natural causes at age 60, Google search trends have hit over 2 million on the cause of the actor's death. Reddick died "suddenly" Friday morning, according to his publicist Mia Hansen, who attributed his death to natural causes. There were no additional details provided.
Lance Reddick was a character actor who specialized intense, icy, and possibly sinister authority figures on shows like "The Wire," "Fringe," and the "John Wick" franchise.
Wendell Pierce, Reddick's "The Wire" co-star, paid tribute on Twitter. "A man of great strength and grace," he described himself. "As gifted a musician as he was an actor. The epitome of style." "John Wick — Chapter Four" director Chad Stahelski and star Keanu Reeves said they were "deeply saddened and heartbroken at the loss" and dedicated the upcoming film to Reddick.
Reddick was frequently cast in suits or crisp uniforms, playing tall, taciturn, and elegant men of distinction. He was best known for his portrayal of straight-laced Lt. Cedric Daniels on HBO's "The Wire," where his character was agonizingly trapped in the messy politics of the Baltimore police department.
"The Wire" creator David Simon praised Reddick on Twitter: "Consummate professional, devoted collaborator, lovely and gentle man, loyal friend. I could continue, but I won't. This is heartbreaking. And far, far too soon."
"At heart, I'm an artist. I believe I am very good at what I do. "When I went to drama school, I knew I was at least as talented as the other students, but because I was a Black man and I wasn't pretty, I knew I'd have to work my buttocks off to be the best that I could be and to be noticed," Reddick told the Associated Press in 2009.
Reddick has also appeared as a special agent Phillip Broyles on Fox's "Fringe," as the well-dressed Matthew Abaddon on "Lost," and as the multi-skilled Continental Hotel concierge Charon in Lionsgate's "John Wick" films, including the fourth in the series, which will be released later this month.
"The world of Wick would not exist without Lance Reddick and the unparalleled depth he brought to Charon's humanity and unflappable charisma. Lance leaves an indelible legacy and a massive body of work behind him, but we will remember him as our lovely, joyful friend and Concierge," Lionsgate said in a statement.
In 2021, Reddick was nominated for a SAG Award as part of the ensemble for Regina King's film "One Night in Miami." He had recurring roles on "Intelligence" and "American Horror Story," and he was on "Bosch" for seven years.
His upcoming projects include a remake of "White Men Can't Jump" for 20th Century Fox and "Shirley," a Netflix biopic of former Congresswoman Shirley Chisholm. He was also set to appear in "Ballerina," a spinoff of "John Wick," as well as "The Caine Mutiny Court Martial."
Reddick, born and raised in Baltimore, graduated from Yale University's drama school and found success after graduation by landing guest or recurring roles on "CSI: Miami" and "Law & Order: Special Victims Unit." He also had roles in films such as "I Dreamed of Africa," "The Siege," and "Great Expectations."
Reddick's career breakthrough came in season four of "Oz," when he played a doomed undercover officer sent to prison who becomes an addict.
"I've never been interested in television. It was always a means to an end for me. I, like many other actors, was only interested in working in theatre and film. However, 'Oz' revolutionized television. It was the start of HBO's reign over quality, edgy, artistic programming. "Stuff that harkens back to great 1960s and 1970s cinema," he told The Associated Press in 2011.
"When the opportunity for 'Oz' came up, I jumped. And when I read the pilot for 'The Wire,' I realized I had to be on this show as a guy who never wanted to be on television."
Reddick studied classical composition and played the piano at the prestigious Eastman School of Music. His debut album, "Contemplations and Remembrances," was released in 2011.
On the CBS series "Intelligence," he played Jeffrey Tetazoo, the director of the Central Intelligence Agency. On "American Horror Story: Coven," he played Papa Legba, a liaison between humanity and the spirit world.
His wife, Stephanie Reddick, and children, Yvonne Nicole Reddick and Christopher Reddick survive him.
The celebrity website TMZ.com broke the news of his death first.
Lance Reddick Cause of Death at 60
OHER: Judge Says She Is Ending Conservatorship Between Former NFL Player Michael Oher And Memphis Couple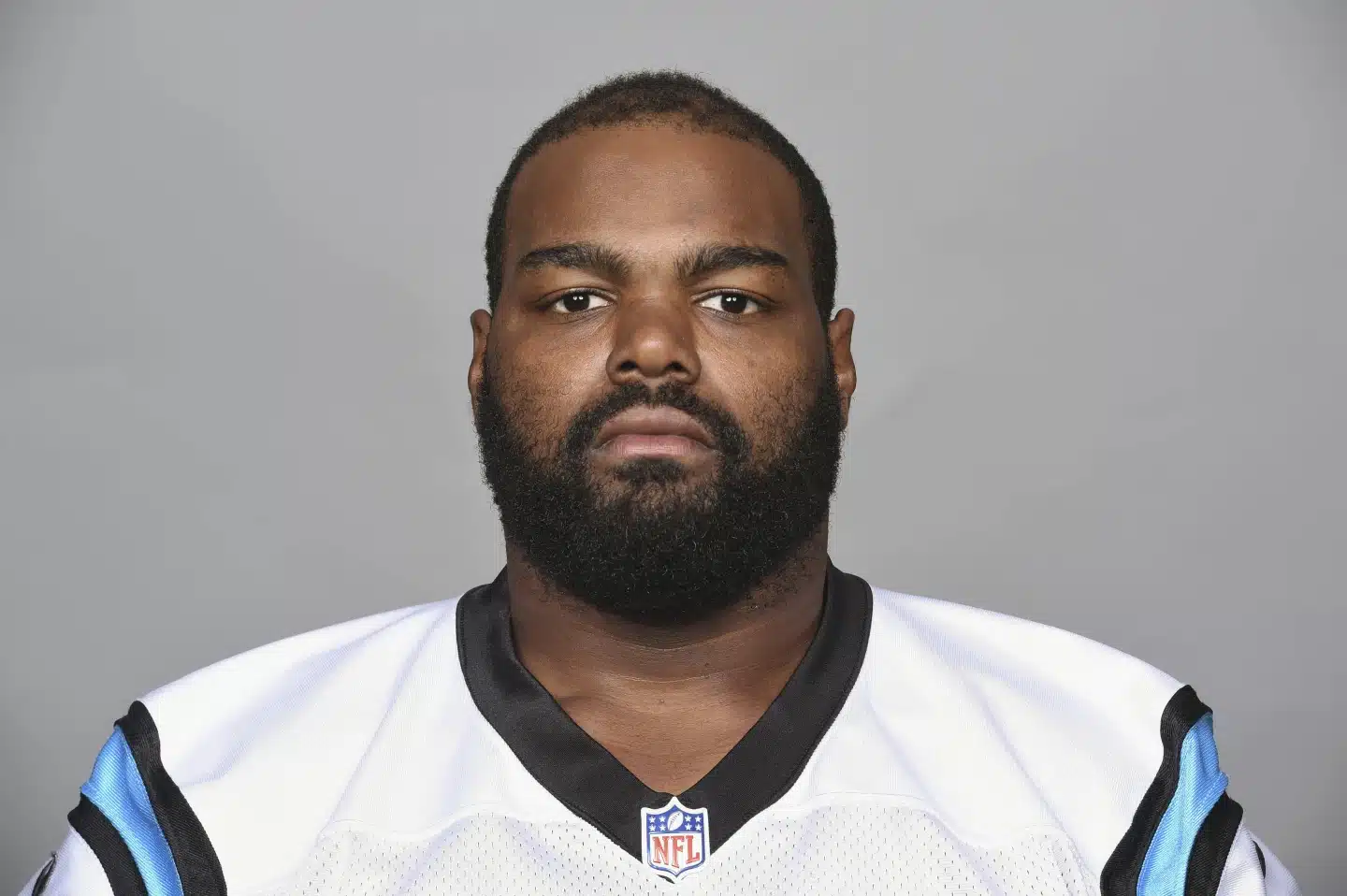 MEMPHIS, Tennessee — A Tennessee judge announced on Friday that she is terminating a conservatorship agreement between former NFL player Michael Oher and a Memphis couple who fostered him during high school.
Kathleen Gomes, the Shelby County Probate Court judge, has announced that she is terminating the 2004 agreement allowing Sean and Leigh Anne Tuohy to control Oher's finances. Oher inked the contract at 18 while living with the couple and being recruited by colleges as a high school football star.

Judge Says She Is Ending Conservatorship Between Former NFL Player Michael Oher And Memphis Couple
Gomes stated that she would not be dropping the case. He has requested that the Tuohys provide a financial accounting of any money that may have come to them as a result of the agreement, alleging that they used his name, image, and visage to enrich themselves and misled him into believing that the agreement would result in the Tuohys adopting him.
Gomes expressed dismay that such an agreement had ever been reached. She stated that in her 43-year tenure, she had never witnessed a conservatorship agreement with a non-disabled individual.
"I cannot believe it got done," she exclaimed.
Oher and Tuohys listened but did not speak during a video conference call.
SOURCE – (AP)
Russell Brand Lashes Out At 'Legacy Media' For Trying To Silence Him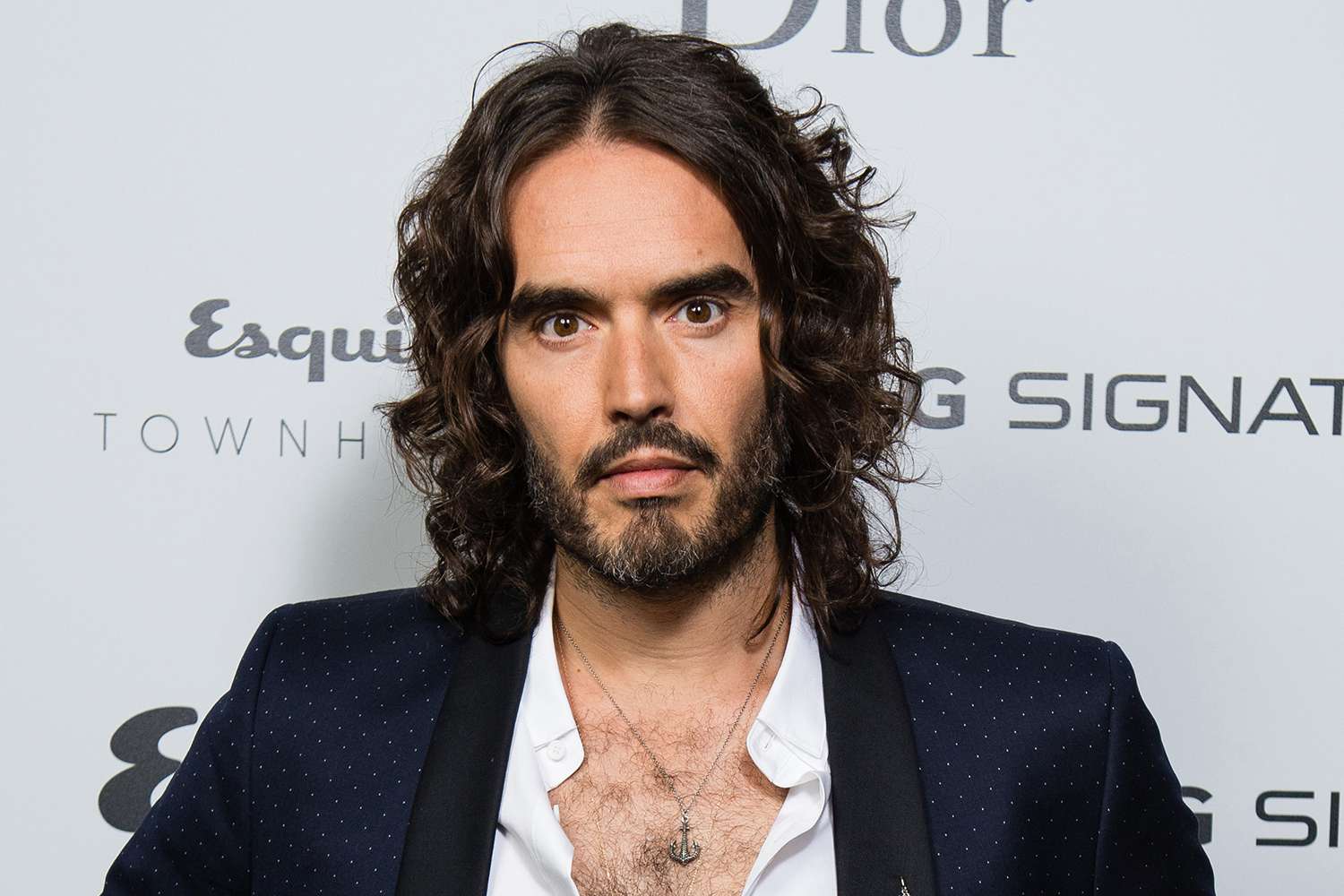 Russell Brand attacks established media outlets as he confronts multiple sexual assault allegations and an ongoing police investigation in the United Kingdom.
Brand, 48, took to Rumble, a free-speech alternative to YouTube, to inform his 1.6 million followers that the allegations against him are part of a "legacy media" and "establishment narratives" campaign to suppress him. How do I know that the global media assault against free speech is in full swing? Brand said in his 20-minute video, "Guess!"
"Today, of course, we're discussing the events of the past week, but in particular the collusion between big tech and the government and what appears to be a concerted effort by legacy media, the state, and big tech to silence independent media voices."
The Forgetting The Sarah Marshall star stated that there is a concerted effort by the "Trusted News Initiative," a collection of well-established global news organizations, to "cooperate with one another and corroborate one another to shut down what they believe to be their true enemy: independent media voices."
Brand also implied that the allegations were part of a plan to discredit him due to his skepticism regarding the COVID-19 vaccine and his criticism of the mainstream media and "big tech sites."

Russell Brand attacks established media outlets as he confronts multiple sexual assault allegations and an ongoing police investigation in the United Kingdom.
YouTube announced last week that it was removing the comedian's ability to monetize his videos due to "serious allegations" against him. Brand noted that, fortunately, Rumble has yet to follow suit.
The British comedian then encouraged viewers to subscribe for $60 per year to gain access to his premium content.
At least four women have made allegations of "non-recent" sexual assault against the actor, which prompted the British police to launch an investigation on Monday, prompting Brand's latest tirade.
The Sunday Times, The Times of London, and Channel 4's Dispatches reported that one of the accusers is a 16-year-old. Another accused Brand in 2012 of having assaulted her in Los Angeles. Additionally, one of the women stated that he was physically and emotionally abusive.
Some women cited Brand's newfound prominence as an online wellness influencer for their decision to speak out.
Detective Superintendent Andy Furphy of the Met's Specialist Crime Command, who is conducting the investigation, told the Associated Press, "We continue to encourage anyone who believes they may have been a victim of a sexual offence to contact us, no matter how long ago it occurred."

Russell Brand attacks established media outlets as he confronts multiple sexual assault allegations and an ongoing police investigation in the United Kingdom.
Brand's previous comedic routines also began to resurface. In one clip from his BBC radio program The Russell Brand Show, he advises a 15-year-old to have a birthday celebration with a sexual theme.
"Assuming you are 16 years old, it is illegal for you to consume alcohol or use illegal drugs," Brand said.
"Now, you will be legally allowed to have sexual partners," he continued. Now, I believe the festivities should be themed around legal sex.
In a second viral video posted on X, Brand made a tasteless joke about having intercourse with women regardless of their "age, race, or whether or not they're awake."
"That's the policy I use for women," Brand said. "Hello, a woman is present. Let's not get caught up in details such as age, ethnicity, or whether or not they're awake. Simply get there and give them the greatest night of their lives."
Before the allegations were made public earlier this month, Brand described the alleged encounters as "consensual" in an Instagram post.
"I have received two extremely disturbing letters, one from a mainstream media TV company and one from a newspaper, containing a laundry list of offensive and aggressive assaults. "Amongst this litany of astonishing, rather baroque attacks are some very serious accusations that I categorically refute," he stated.
"When I was in the movies, I was extremely promiscuous, as I have written extensively about in my novels. During that period of promiscuity, every single relationship I had was consensual."
SOURCE – (thesun)
David McCallum, Star Of Hit TV Series 'The Man From U.N.C.L.E.' And 'NCIS,' Dies At 90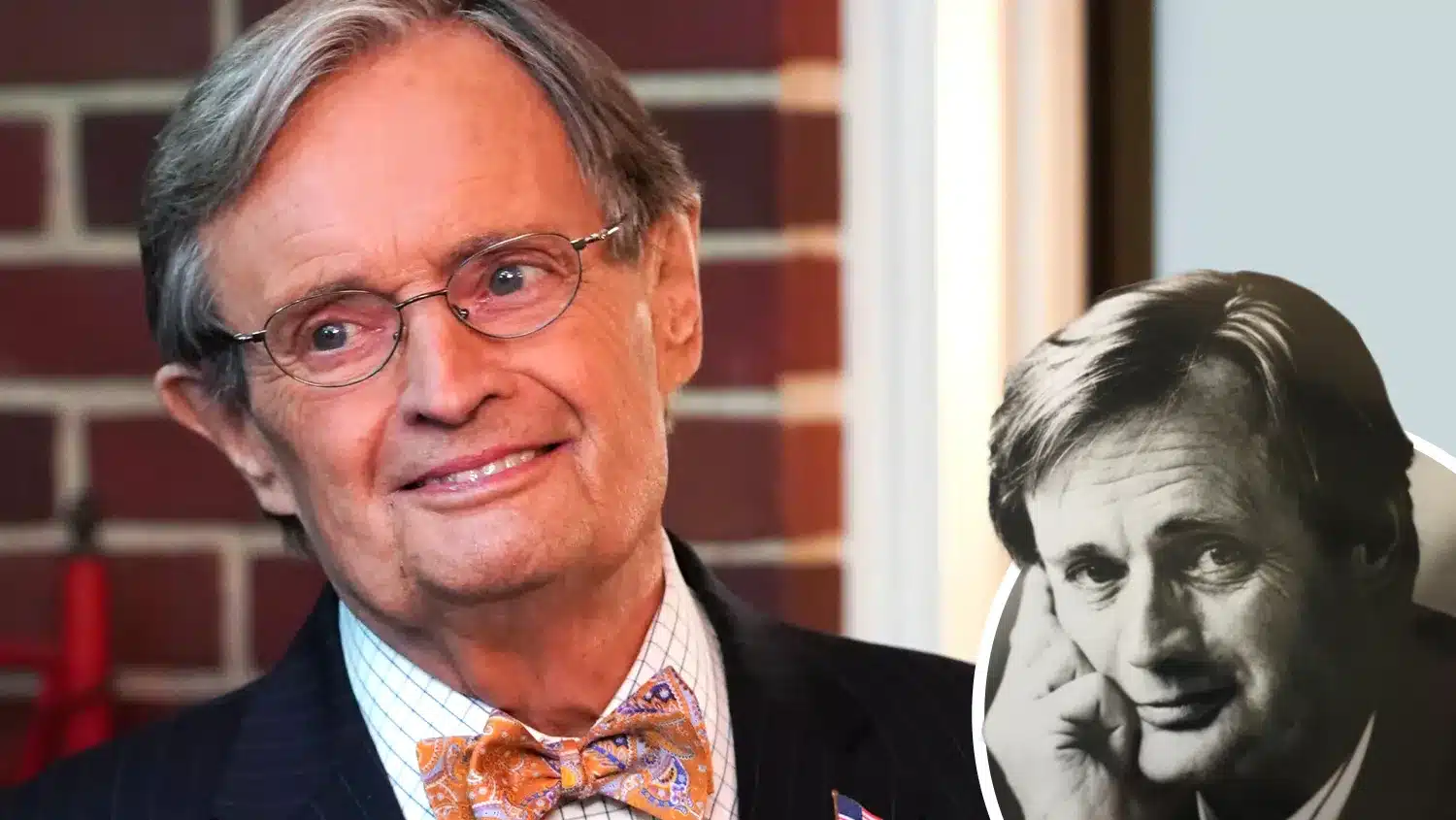 LOS ANGELES — David McCallum, an adolescent heartthrob in the 1960s series "The Man From U.N.C.L.E." and the eccentric medical examiner in the popular series "NCIS" four decades later, has passed away. He was 90 years old.
CBS said that McCallum died of natural causes surrounded by family at New York Presbyterian Hospital on Monday.
"David was a talented actor and author who many people across the globe adored. CBS said, "He led an extraordinary life, and his legacy will live on through his family and the countless hours of film and television that will never disappear."
McCallum, who was born in Scotland, had been successful in films such as "A Night to Remember" (about the Titanic), "The Great Escape," and "The Greatest Story Ever Told" (as Judas). In the mid-1960s, "The Man From U.N.C.L.E." made the blond actor with the Beatles-inspired haircut a ubiquitous name.
The popularity of the James Bond novels and films spawned a proliferation of secret operatives on both large and small screens. According to Jon Heitland's "The Man From U.N.C.L.E. Book," Bond originator Ian Fleming contributed to developing "The Man From U.N.C.L.E."

CBS said that McCallum died of natural causes surrounded by family at New York Presbyterian Hospital on Monday.
Robert Vaughn portrayed Napoleon Solo, an agent in a covert, high-tech squad of crime fighters whose initials stood for United Network Command for Law and Enforcement. The program debuted in 1964. Despite the Cold War, the agency had international personnel, including McCallum as Solo's Russian sidekick, Illya Kuryakin.
McCallum recalled that the role was initially relatively minor, adding in a 1998 interview, "I'd never heard of the word'sidekick' before."
The show received mixed reviews but eventually gained popularity, especially among teenage females drawn to McCallum's good looks and enigmatic, intelligent character. By 1965, Illya was Vaughn's primary partner, and both stars were mobbed during personal appearances.
The series ran until 1968. In 1983, Vaughn and McCallum reunited for the nostalgic television film "The Return of the Man from U.N.C.L.E.," in which the agents were coaxed out of retirement to save the world again.
McCallum returned to television in 2003 with another series featuring an agency with initials: CBS's "NCIS." He portrayed Dr. Donald "Ducky" Mallard, a nerdy pathologist for the Naval Criminal Investigation Service, which investigates offenses involving the Navy or Marines. Mark Harmon portrayed the leader of NCIS.
McCallum stated that he believed Ducky, who wore glasses and a bow tie and had an eye for beautiful women, "looked a little silly, but it was great fun to do." He also took the position seriously, spending time in the coroner's office in Los Angeles to learn how autopsies are conducted.

David McCallum, an adolescent heartthrob in the 1960s series "The Man From U.N.C.L.E." and the eccentric medical examiner in the popular series "NCIS"
Co-star Lauren Holly lamented his passing on X, formerly Twitter: "You were the kindest man. "We appreciate your being you." The 20th-anniversary marathon of "NCIS" on Monday night will now include an "in memoriam" card in memory of McCallum.
Gradually gaining an audience, the show eventually made the list of top 10 programs. McCallum, who resided in New York, rented a one-bedroom flat in Santa Monica while "NCIS" was filmed.
"He was a scholar and a gentleman who was always gracious, a consummate professional, and never one to turn down a jest. Working with him from day one was a privilege; he never let us down. According to a statement from "NCIS" Executive Producers Steven D. Binder and David North, he was merely a legend.
McCallum's work on "U.N.C.L.E." earned him two Emmy nominations, and he received a third nomination for his role as an educator battling alcoholism in the 1969 Hallmark Hall of Fame film "Teacher, Teacher."
In 1975, he portrayed the title character in a short-lived science fiction series titled "The Invisible Man," from 1979 to 1982, he portrayed Steel in the British science fiction series "Sapphire and Steel." Over the years, he has also made guest appearances on numerous television programs, including "Murder, She Wrote" and "Sex and the City."
He appeared on Broadway in the 1968 comedy "The Flip Side" and in the 1999 revival of "Amadeus" starring Michael Sheen and David Suchet. Additionally, he acted in several off-Broadway productions.
McCallum was a longtime American citizen, telling The Associated Press in 2003, "I have always admired the freedom this country stands for and everything it stands for. And I reside here and enjoy voting here."
In 1933, David Keith McCallum was born in Glasgow. His father played the violin, and his mother, David, played the cello. When David was 3 years old, the family migrated to London, where David Sr. played with the London Philharmonic and Royal Philharmonic.

David McCallum, an adolescent heartthrob in the 1960s series "The Man From U.N.C.L.E." and the eccentric medical examiner in the popular series "NCIS"
The young David studied the oboe at the Royal Academy of Music. He determined he wasn't good enough, so he studied briefly at the Royal Academy of Dramatic Art before turning to theatre. In an interview with the Los Angeles Times in 2009, he stated, "I was a small, emaciated blonde with a sunken chest, so there weren't a whole lot of roles for me."
After completing his military service, he returned to London and began working in live television and film. In 1957, he appeared in "Robbery Under Arms" alongside Jill Ireland, an emerging Australian actress. The couple tied the knot in the same year.
McCallum was a member of the large ensemble of "The Great Escape" in 1963, and he and his wife became friends with Charles Bronson, who also appeared in the film. Ireland fell in love with Bronson, and she and McCallum divorced in 1967 after their separation. In 1968, she married Bronson.
McCallum stated in 2009, "Everything turned out well because shortly after that I met Katherine Carpenter, a former model, and we've been married for 42 years."
Paul, Jason, and Valentine were McCallum's three sons from his first marriage, and Peter and Sophie were his son and daughter from his second. Jason overdosed and perished.
"He was a genuine Renaissance man — he was fascinated by science and culture and would turn those passions into knowledge. As an example, according to a statement released by Peter McCallum, he was able to conduct a symphony orchestra and (if necessary) could execute an autopsy based on his decades-long preparation for his role on NCIS.
In 2007, while working on "NCIS," McCallum told a reporter, "I've always felt that the harder I work, the more fortunate I become. I believe in serendipity, but I also believe that dedicating yourself to what you do is the greatest way to succeed in this life."
SOURCE – (AP)