Greta Thunberg Brushes Off Interruption At Massive Dutch Climate March Days Before Election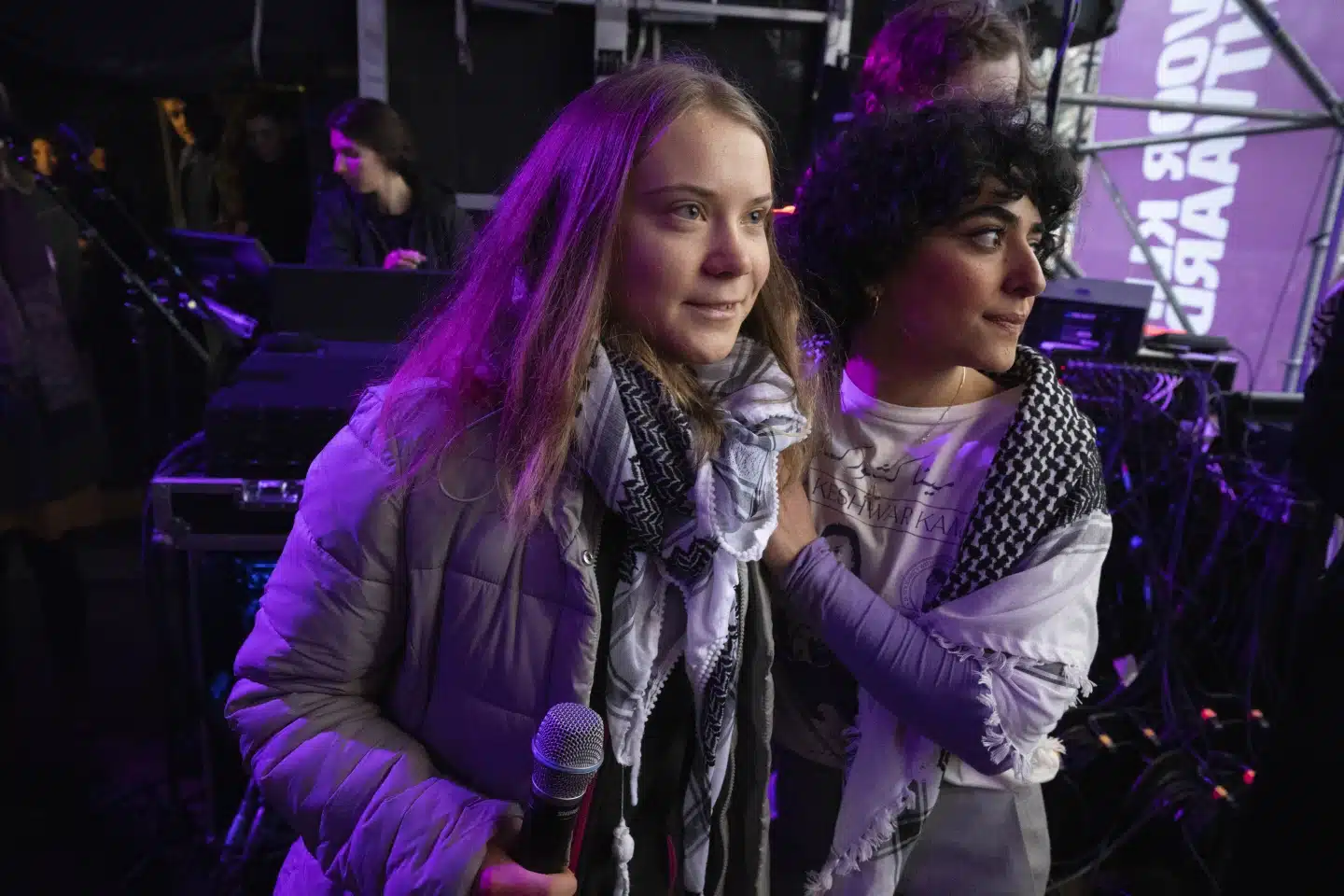 AMSTERDAM, Netherlands — A man approached Greta Thunberg, a climate activist, after she invited a Palestinian and an Afghan woman to speak during a climate demonstration in the Dutch capital, and he briefly interrupted her on stage.
Thunberg spoke in front of thousands when she brought the women on stage.
"As a climate justice movement, we must listen to the voices of those who are oppressed as well as those who fight for freedom and justice." "Without international solidarity, there can be no climate justice," Thunberg stated.
After the Palestinian and Afghan women finished speaking and Thunberg started her address, a man approached her and said, "I have come here for a climate demonstration, not a political view," before being escorted off the platform.
The identity of the man took time to become obvious. He was wearing a jacket bearing the name of Water Natuurlijk, a group that has elected members to Dutch water boards.

The Afghan woman, Sahar Shirzad, told The Associated Press that Thunberg let them join her on stage.
"Basically, she gave her time to us," she explained.
The gathering was momentarily interrupted before Thunberg entered the platform by a small group of activists at the front of the crowd waving Palestinian flags and chanting pro-Palestinian slogans.
She seemed unfazed and was subsequently seen dancing behind the stage while the band played.
Tens of thousands of people marched through the streets of Amsterdam in a major protest just 10 days before a national election, pushing for more action to combat climate change.
According to organizers, the march drew 70,000 people, making it the largest climate protest in the Netherlands' history.
Thunberg was among those strolling around Amsterdam's historic center.
Later, political leaders addressed the crowd assembled on a square behind the iconic Rijksmuseum, including former European Union climate director Frans Timmermans, who now leads a center-left, two-party group in the election campaign.
"We live in a time of crises resulting from political decisions made." It must be done, and it can be done differently," stated Climate Crisis Coalition organizers.

Greta Thunberg Brushes Off Interruption At Massive Dutch Climate March Days Before Election
While the Fridays for Future youth movement was represented in the coalition, protestors of all ages were present, including a huge force of medics in white coats carrying a banner that read: "Climate crisis = health crisis."
"I work as a paediatrician." "I'm here to advocate for children's rights," said Laura Sonneveld. "Children are the first to be affected by climate change."
Climate change is a crucial policy issue for political parties competing in the Nov. 22 general election.
"The time has come for us to protest government decisions," said Margje Weijs, a Spanish teacher and youth coach. "I hope this influences the election."
SOURCE – (AP)
Taylor Swift Named Time's 'Person Of The Year' For 2023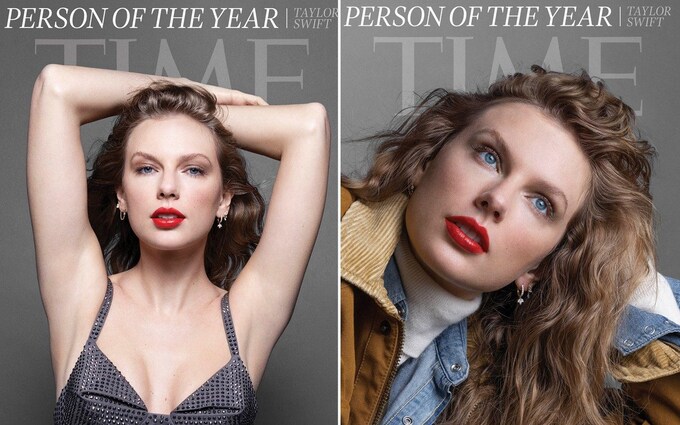 Taylor Swift is rounding up the year with yet another honor: she was voted Time magazine's 2023 "Person of the Year," beating out Barbie and King Charles III.
"While her popularity has grown across the decades, this is the year that Swift, 33, achieved a kind of nuclear fusion: shooting art and commerce together to release an energy of historic force," according to the magazine.
Time chose Swift because she found a way to give people all over the world hope in the midst of some extremely trying circumstances.
"No one else on the planet today can move so many people so well," according to Time's profile. "Achieving this feat is something we often chalk up to the alignments of planets and fates, but giving too much credit to the stars ignores her skill and her power."

Taylor Swift Named Time's 'Person Of The Year'
The magazine also interviewed Swift: "This is the proudest and happiest I've ever felt, and the most creatively fulfilled and free I've ever been."
And, yes, she spoke publicly for the first Time about her relationship with Kansas City Chiefs star Travis Kelce. The couple began hanging out after Kelce donned a friendship bracelet on his podcast, which Swift described as "metal as hell."
"I'm just there to support Travis," she said of her attendance at NFL games, which have helped some of them gain viewers. "I have no awareness of if I'm being shown too much and pissing off a few dads, Brads, and Chads."
Swift's "Eras Tour," which grossed over $2.2 billion in North American ticket sales alone, was a highlight of her incredible year, according to research firm QuestionPro. StubHub also issued its 2023 "Year in Live Experiences" report on Wednesday, stating that the "Eras Tour" was the website's largest tour.

Swift has not only crushed Super Bowl-sized arenas, but also neighborhood cinema theaters.
According to AMC, the pop singer's "Taylor Swift: The Eras Tour" concert film grossed roughly $96 million in its debut weekend in the United States and Canada, making it the highest-grossing concert film domestically for an opening weekend.
Among all of this, Swift broke her own Spotify record by being the most-streamed artist in the streamer's history in a single day, while "1989 (Taylor's Version)" became Spotify's most-streamed album in a single day this year.
Taylor Swift is a renowned singer-songwriter and actress known for her narrative songwriting and autobiographical lyrics.

Taylor Swift Named Time's 'Person Of The Year'
She has achieved widespread commercial success and critical acclaim for her music, which spans various genres including pop, country, and rock.
Taylor has won numerous awards, including multiple Grammy Awards, and has established herself as one of the best-selling music artists of all time.
In addition to her music career, she has also appeared in films and television shows, further cementing her status as a multifaceted entertainer.
SOURCE – CNN
Norman Lear, Producer Of TV's 'All In The Family' And Influential Liberal Advocate, Has Died At 101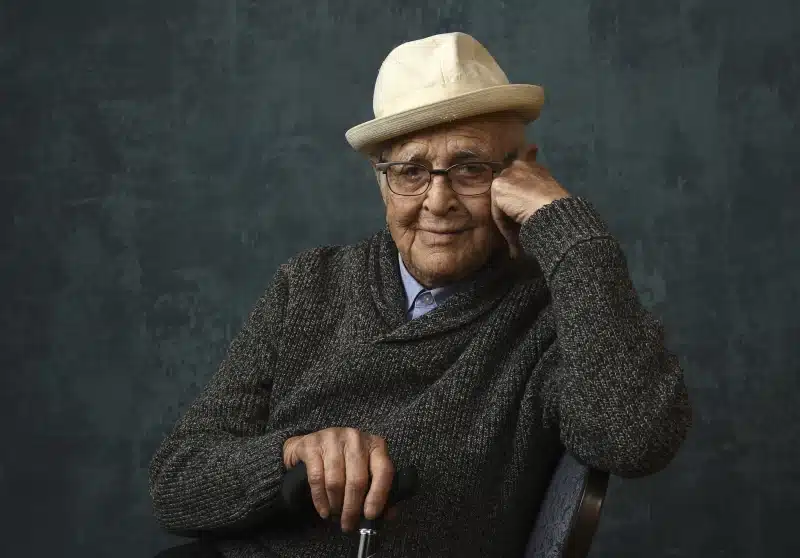 (LOS ANGELES) – Norman Lear, the writer, director, and producer who brought political and social unrest into the once-isolated world of TV sitcoms with "All in the Family," "The Jeffersons," and "Maude," has died. He was 101.
Lear died in his sleep Tuesday night at his Los Angeles home, surrounded by family, according to Lara Bergthold, a spokesman for his family.
Lear, a liberal activist with a penchant for mass entertainment, created bold and controversial comedies accepted by audiences who relied on the evening news to keep up with what was happening in the world. His shows helped define prime-time humor in the 1970s, established the careers of Rob Reiner and Valerie Bertinelli, and turned Carroll O'Connor, Bea Arthur, and Redd Foxx into middle-aged stars.
The late Paddy Chayefsky, a leading writer of television's early "golden age," once said that Lear "took television away from dopey wives and dumb fathers, from the pimps, hookers, hustlers, private eyes, junkies, cowboys, and rustlers that constituted television chaos, and put the American people in their place."

Norman Lear, Producer Of TV's 'All In The Family' And Influential Liberal Advocate, Has Died At 101
Following his passing, tributes poured in: "I loved Norman Lear with all my heart. He was my paternal grandfather. "My heartfelt condolences to Lyn and the entire Lear family," Reiner posted on X, formerly Twitter. "More than anyone else before him, Norman used situation comedy to bring prejudice, intolerance, and inequality to light." "He made families that looked like ours," Jimmy Kimmel stated.
Lear's boyhood memories of his volatile father served as inspiration for "All in the Family," which also drew on current events. Racism, feminism, and the Vietnam War were all hot topics as O'Connor's blue-collar conservative Archie Bunker clashed with Reiner's liberal son-in-law, Mike Stivic. Sally Struthers played the Bunkers' daughter, Gloria, who defended her husband in conflicts with Archie, and Jean Stapleton co-starred as Archie's bewildered but good-hearted wife, Edith.
Lear's work altered television at a period when traditional shows like "Here's Lucy," "Ironside," and "Gunsmoke" still reigned supreme. CBS, Lear's principal network, will soon implement its "rural purge," canceling popular shows like "The Beverly Hillbillies" and "Green Acres." The breakthrough sitcom "The Mary Tyler Moore Show," about a single career woman in Minneapolis, premiered on CBS in September 1970, just months before "All in the Family" began.

Norman Lear, Producer Of TV's 'All In The Family' And Influential Liberal Advocate, Has Died At 101
However, ABC passed on "All in the Family" twice, and when it ultimately aired, CBS broadcast a disclaimer: "The program you are about to see is 'All in the Family.'" It aims to shine a funny light on our flaws, prejudices, and concerns. By making them a source of humor, we seek to demonstrate, maturely, how silly they are."
By the end of 1971, "All in the Family" had reached the top of the ratings, and Archie Bunker had become a pop cultural icon, with President Richard Nixon among his supporters. Some of his snide remarks become catchphrases. He referred to his son-in-law as "Meathead" and his wife as "Dingbat," he would snap at anyone who sat in his faded orange-yellow wing chair. It was the focal point of the Bunkers' Queens rowhouse and was later displayed at the Smithsonian's National Museum of American History.
Even the show's opening sequence was novel: Archie and Edith are seated at the piano in their living room, belting out a nostalgic classic, "Those Were the Days," with Edith shrieking off-key and Archie crooning such lines as "Didn't need no welfare state" and "Girls were girls and men were men."

Norman Lear, Producer Of TV's 'All In The Family' And Influential Liberal Advocate, Has Died At 101
"All in the Family," based on the British sitcom "Til Death Us Do Part," was the highest-rated series for an unprecedented five years in a row and won four Emmys for outstanding comedy series before being surpassed by five-time winner "Frasier" in 1998.
Hits kept coming for Lear and then-partner Bud Yorkin, including "Maude" and "The Jeffersons," both spin-offs from "All in the Family," which featured the same winning blend of one-liners and social tension. The eponymous character (played by Arthur) became the first on television to undergo an abortion in a 1972 two-part episode of "Maude," sparking a wave of complaints as well as good ratings. When one of Archie's close friends turned out to be gay, Nixon privately complained to White House staff that the program "glorified" same-sex partnerships.
"Controversy implies that people are debating something." But there has to be laughter first and foremost, or it's a dog," Lear told The Associated Press in 1994.
"Good Times," about a working-class Black family in Chicago, was also created by Lear and Yorkin, as was "Sanford & Son," starring Foxx as junkyard dealer Fred Sanford, and "One Day at a Time," featuring Bonnie Franklin as a single mother and Bertinelli and Mackenzie Phillips as her daughters. Lear and Yorkin created five top-ten shows in the 1974-1975 season.
Because of his business success, Lear could communicate his strong political ideas beyond the tiny screen. In 2000, he and a partner paid $8.14 million for a copy of the Declaration of Independence and sent it on a cross-country tour.
He was an ardent fundraiser to Democratic candidates and, he said, created the nonprofit leftist advocacy group People for the American Way in 1980 because preachers Jerry Falwell and Pat Robertson were "abusing religion."
"I began to say, 'This is not my America.'" "You don't mix politics and religion like this," Lear told Commonweal magazine in 1992.
Norman Lear, Producer Of TV's 'All In The Family' And Influential Liberal Advocate, Has Died At 101
Svante Myrick, president of the organization, stated that "we are heartbroken" by Lear's passing. "We extend our deepest sympathies to Norman's wife Lyn and their entire family, and to the many people who, like us, loved Norman."
The young Lear created television far into his 90s, recreating "One Day at a Time" for Netflix in 2017 and investigating wealth inequality for the documentary series "America Divided" in 2016. Documentaries such as "Norman Lear: Just Another Version of You" in 2016 and "If You're Not in the Obit, Eat Breakfast" 2017 focused on active nonagenarians such as Lear and Rob Reiner's father, Carl Reiner.
He was hailed as the "innovative writer who brought realism to television" when he was admitted into the National Academy of Television Arts and Sciences Hall of Fame in 1984. He was eventually awarded the National Medal of Arts and honored at the Kennedy Center. He won an Emmy in 2020 for his work as executive producer for "Live In Front of a Studio Audience: 'All In the Family' and 'Good Times.'"
In the early 1950s, Lear began writing for shows such as "The Colgate Comedy Hour" and for performers such as Martha Raye and George Gobel. Tandem Productions, which he co-founded with Yorkin in 1959, produced pictures such as "Come Blow Your Horn," "Start the Revolution Without Me," and "Divorce American Style." Lear also directed the parody "Cold Turkey," starring Dick Van Dyke, about a tiny community that accepts a tobacco company's offer of $25 million in exchange for quitting smoking for 30 days.
In his later years, Lear collaborated with Warren Buffett and James E. Burke to establish The Business Enterprise Trust, which honors corporations that consider their long-term impact on the country. He also established the Norman Lear Center at the University of Southern California's Annenberg School for Communication, which investigated entertainment, economics, and society, and spent time at his Vermont home. In 2014, he released his autobiography, "Even This I Get to Experience."
SOURCE – (AP)
Robert Downey Jr. Won't Be Returning To The Marvel Cinematic Universe As Tony Stark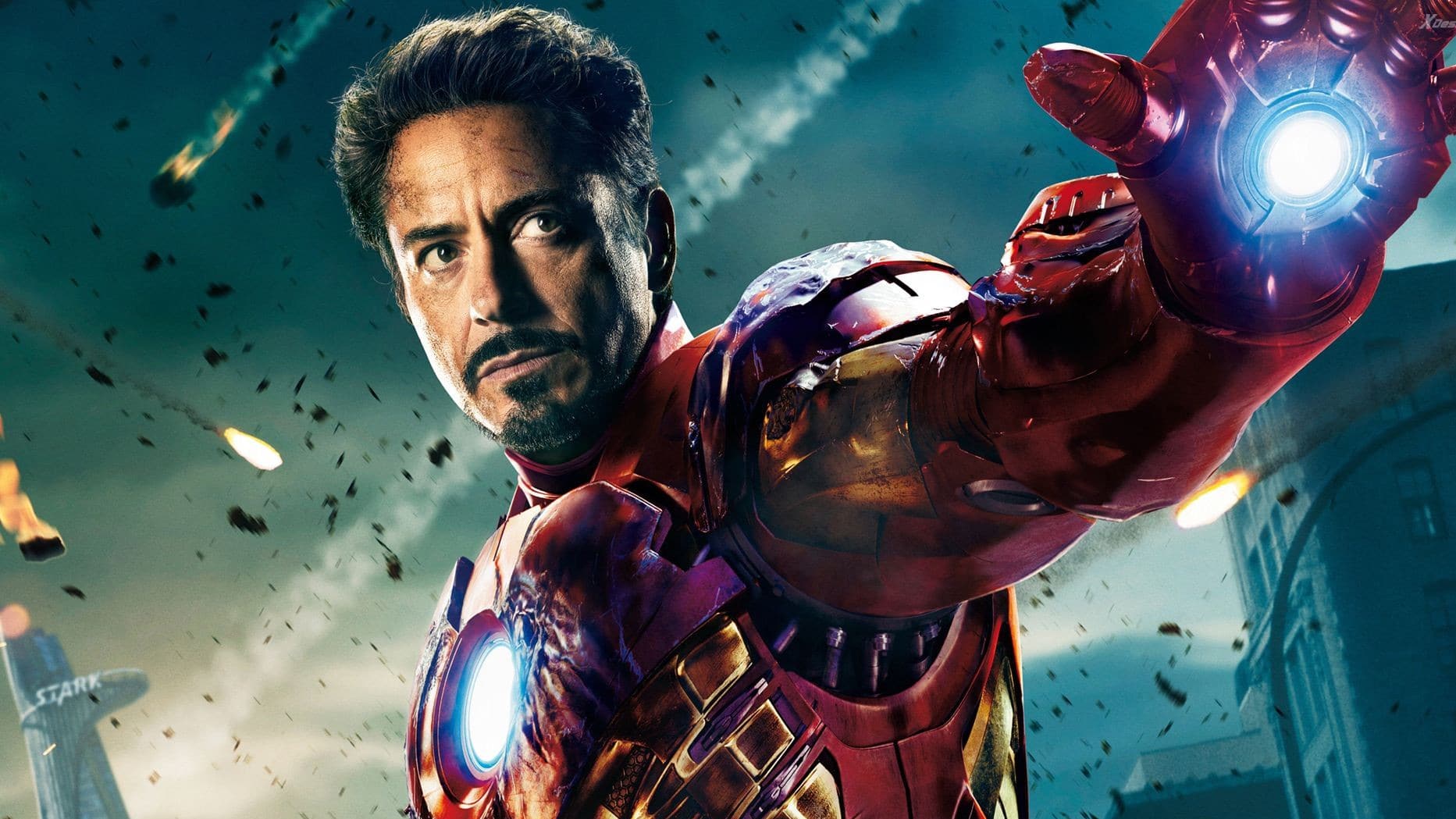 Fans of the Marvel world should not expect Robert Downey Jr. to resume his role as Tony Stark/Iron Man.
Despite claims to the contrary, Marvel Studios president Kevin Feige said in an interview with Vanity Fair that there are no plans to renew the character following Downey Jr.'s last appearance in 2019's "Avengers: Endgame."
"We are going to keep that moment and not touch that moment again," she stated. "We all worked very hard for many years to get to that, and we would never want to magically undo it in any way."
According to co-director Joe Russo, Downey Jr. was apprehensive about performing reshoots for "Endgame."

Robert Downey Jr. Won't Be Returning To The Marvel Cinematic Universe As Tony Stark
"On the last day of shooting, we'd already said tearful goodbyes." "Emotionally, everyone had moved on," Russo told the publication. "We promised him it would be the last time we made him do it — ever."
His brother Anthony Russo, who co-directed "Endgame," adds, "That was a difficult thing for him to do, to come back and pick up that line."
"When he (Downey Jr.) did come back, we were shooting on a stage directly opposite where he auditioned for Tony Stark," Anthony Russo, the director, stated. "So his last line as Tony Stark was shot literally a couple hundred feet from his original audition that got him the role."
According to Feige, he had to campaign for Downey Jr. to be cast as Stark in the Marvel universe due to his previous difficulties with substance abuse, which resulted in him serving 15 months in prison.

Robert Downey Jr. Won't Be Returning To The Marvel Cinematic Universe As Tony Stark
"It purely came down to the Marvel board being nervous at putting all of their chips in their future films on somebody who famously had those legal troubles in the past," Feige stated. "I wasn't very good — and still am not — at taking no for an answer. But I also don't beat my chest to get my way. I try to think of ways to make it plain to others why we should go in a certain direction. And that's when the concept of a screen test arose."
Susan Downey, Downey Jr.'s wife, stated that her husband had turned down jobs similar to Stark. In 2018, Downey Jr. told Vanity Fair writer Anthony Breznican that he is his own man despite comparisons to the role.

Robert Downey Jr. Won't Be Returning To The Marvel Cinematic Universe As Tony Stark
"I ain't him, I'll tell you that flat out," Downey Jr. stated.
Downey Jr is an American actor widely known for his roles in the Marvel Cinematic Universe as Tony Stark/Iron Man. He has also appeared in various other films, receiving critical acclaim for his performances.
He has had a successful career marked by his versatility and ability to portray a wide range of characters. His work has earned him several awards and nominations, solidifying his status as one of the most influential figures in the entertainment industry.
SOURCE – CNN