Hurricane Idalia Slams Florida with 125 Mph Winds
Hurricane Idalia ripped into Florida like a fast-moving train on Wednesday, splitting trees in half, ripping roofs off hotels, and turning small cars into boats before sweeping into Georgia and South Carolina as a still-potent storm that flooded roadways and sent residents fleeing for higher ground.
"All hell broke loose," Belond Thomas of Perry, a mill town close inland from the Big Bend region where Idalia landed, said.
Thomas and her family escaped to a motel, believing it would be safer than waiting out the storm at home. But, around 8:30 a.m., a loud whistling noise pierced the air, and powerful winds ripped the roof off the structure, raining debris down on her pregnant daughter, who was laying in bed. Fortunately, she was unharmed.
"It was a little frightening," Thomas told the Associated Press, "Things were just going so fast… Everything was spinning."
Idalia made landfall as a high-end Category 3 hurricane at Keaton Beach around 7:45 a.m., with maximum sustained winds near 125 mph (205 kph). With maximum winds of 90 mph (150 mph), the system remained a hurricane as it passed into Georgia. By late Wednesday afternoon, it had reduced to a tropical storm, and its winds had slowed to 65 mph (100 kph) by Wednesday evening.
Hurricane Idalia made landfall in Florida as a Category 3 hurricane on Wednesday, wreaking havoc throughout a large swath of the Gulf Coast. (30 August)
High winds destroyed signs, blew off roofs, drove sheet metal flying, and snapped large trees as the eye advanced inland. Georgia had one fatality. There were no official hurricane-related deaths in Florida, however the Florida Highway Patrol reported two persons died in separate weather-related collisions just hours before Idalia made landfall.
Surging Waters from Hurricane Idalia
As it moved into the Carolinas, the storm brought high gusts to Savannah, Georgia, on Wednesday evening. It was expected to cross over Charleston, South Carolina, early Thursday morning before continuing east and out to sea.
According to the National Weather Service, Idalia produced a tornado that briefly touched down in the Charleston suburb of Goose Creek. According to investigators and eyewitness video, high winds blew an automobile away and flipped it over. Two people suffered minor injuries.
North Myrtle Beach, Garden City, and Edisto Island on South Carolina's coast all reported ocean water surging over sand dunes and spilling onto beachside streets Wednesday evening. Storm surge from Idalia crested the seawall that defends downtown Charleston, dumping ankle-deep ocean water into streets and neighbourhoods where horse-drawn carriages pass million-dollar homes and the famous open-air market.
According to preliminary statistics, the high tide on Wednesday evening reached just over 9.2 feet (2.8 metres), more than 3 feet (0.9 metres) above normal and the fifth-highest reading in Charleston Harbour since records began in 1899.
Florida had expected the worst while still recuperating from Hurricane Ian last year, which devastated the heavily populated Fort Myers area and killed 149 people in the state. Idalia, unlike that storm, blasted onto a sparsely populated area known as Florida's "nature coast," one of the state's most rural sections that lies far from big metropolises or bustling tourist spots and contains millions of acres of unspoiled territory.
That doesn't mean it didn't cause significant damage. Water rushed into neighbourhoods near the coast, unmoored small boats, and over 500,000 people in Florida and Georgia lost electricity.
The wind smashed out store windows, ripped siding off buildings and overturned a petrol station canopy in Perry. Heavy rains inundated Interstate 275 in Tampa, while wind fell power lines onto the northbound side of Interstate 75 near Valdosta, Georgia.
Water from Deadman's Bay engulfed shops, boat docks, and homes in Steinhatchee, Florida, less than 20 miles (32 kilometres) south of where Idalia made landfall. Police officers stopped traffic entering the coastal village of over 500 people known for its fishing and forestry industry.
State officials, 5,500 National Guardsmen, and rescue personnel were examining bridges, clearing downed trees, and searching for anyone in need.
Due to the remoteness of the Big Bend area, search and rescue personnel may require more time to finish their mission than in previous hurricanes in more populated areas, according to Kevin Guthrie, head of the Florida Department of Emergency Management.
"You may have two houses on a 5-mile (8-kilometer) road, so it's going to take some time," Guthries said.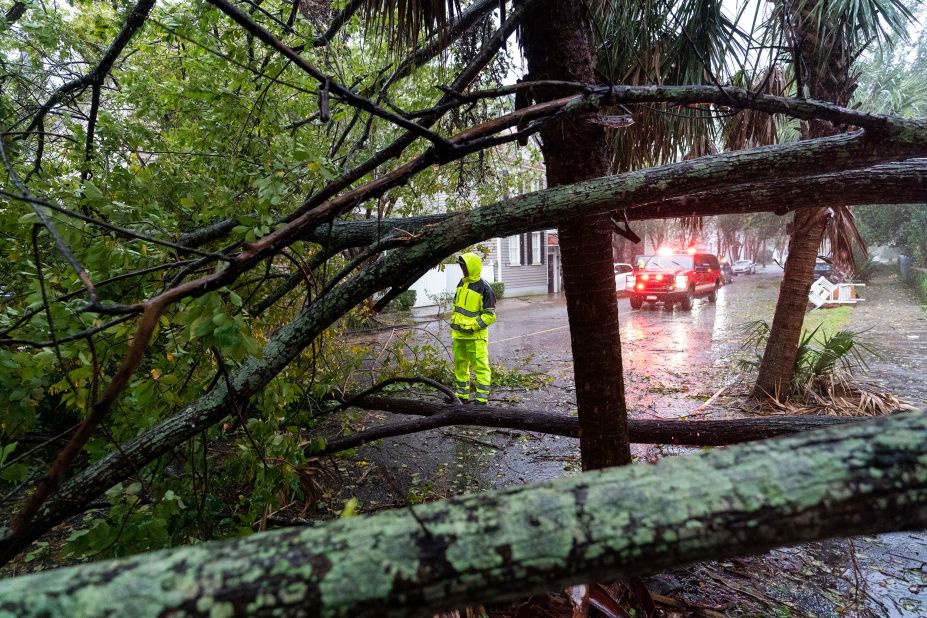 The National Weather Service in Tallahassee labelled Idalia a "unprecedented event," because no big hurricanes have ever gone through the bay that borders the Big Bend. Downed trees and debris obstructed roads on Cedar Key, and propane tanks exploded.
RJ Wright stayed behind to check on his elderly neighbours. He huddled down with companions in a motel and stepped outdoors into chest-high water when it was safe. He believes the island, which juts into the Gulf, could have fared much worse if it had taken a direct strike.
"It got pretty gnarly for a while, but it was nothing compared to some of the other storms," said Wright.
Tallahassee's power went out well before the storm's centre arrived, but the city escaped a direct impact. A massive oak tree close to the governor's residence snapped in half, littering the yard.
Idalia's strong winds destroyed trees and sent rain falling sideways in Valdosta, Georgia. Jonathon Wick said he didn't pay attention to the coming hurricane until Wednesday morning, when he awoke to screaming winds outside his home. He was climbing into the driver's seat of his car after rescuing his little nephews from a trampoline in their back yard where the water had reached his knees.
"If that tree had fallen on the car, I would have died," said Wick, who was eventually rescued by another family member.
Hurricane Idalia has intensified to a dangerous Category 4 hurricane as it approaches Florida's Big Bend region, threatening to deliver life-threatening storm surges and rainfall. (Aug. 30)(AP Rod Jussim (Video Production)
According to Lowndes County Sheriff Ashley Paulk, one man was killed in Valdosta on Wednesday when a tree fell on him while he was attempting to clear another tree from the road. The tree toppled and injured two people, including a sheriff's deputy, according to Paulk.
More than 30,000 utility workers gathered in Florida to perform repairs as soon as possible in the aftermath of Hurricane Irma. Airports in the area, including Tampa International Airport, planned to reopen for business on Wednesday afternoon or Thursday. According to flight tracking service FlightAware, more than 900 flights had been cancelled across Florida and Georgia by midday Wednesday.
Tropical Storm Idalia was about 60 miles (95 kilometres) west of Charleston, South Carolina, at 8 p.m. EDT Wednesday, according to the National Hurricane Centre. It was travelling northeast at 21 miles per hour (33 kilometres per hour).
Bermuda officials have warned that Idalia, a tropical storm, could make landfall on the island early next week. Bermuda was battered on Wednesday by the outer bands of Hurricane Franklin, a Category 2 storm that was expected to pass close to the island in the north Atlantic Ocean.
The White House said President Joe Biden contacted the governors of Florida, Georgia, North Carolina, and South Carolina on Wednesday and told them their states had his administration's full support.
A&F Launches Investigation Into Ex-CEO Sexual Misconduct Claims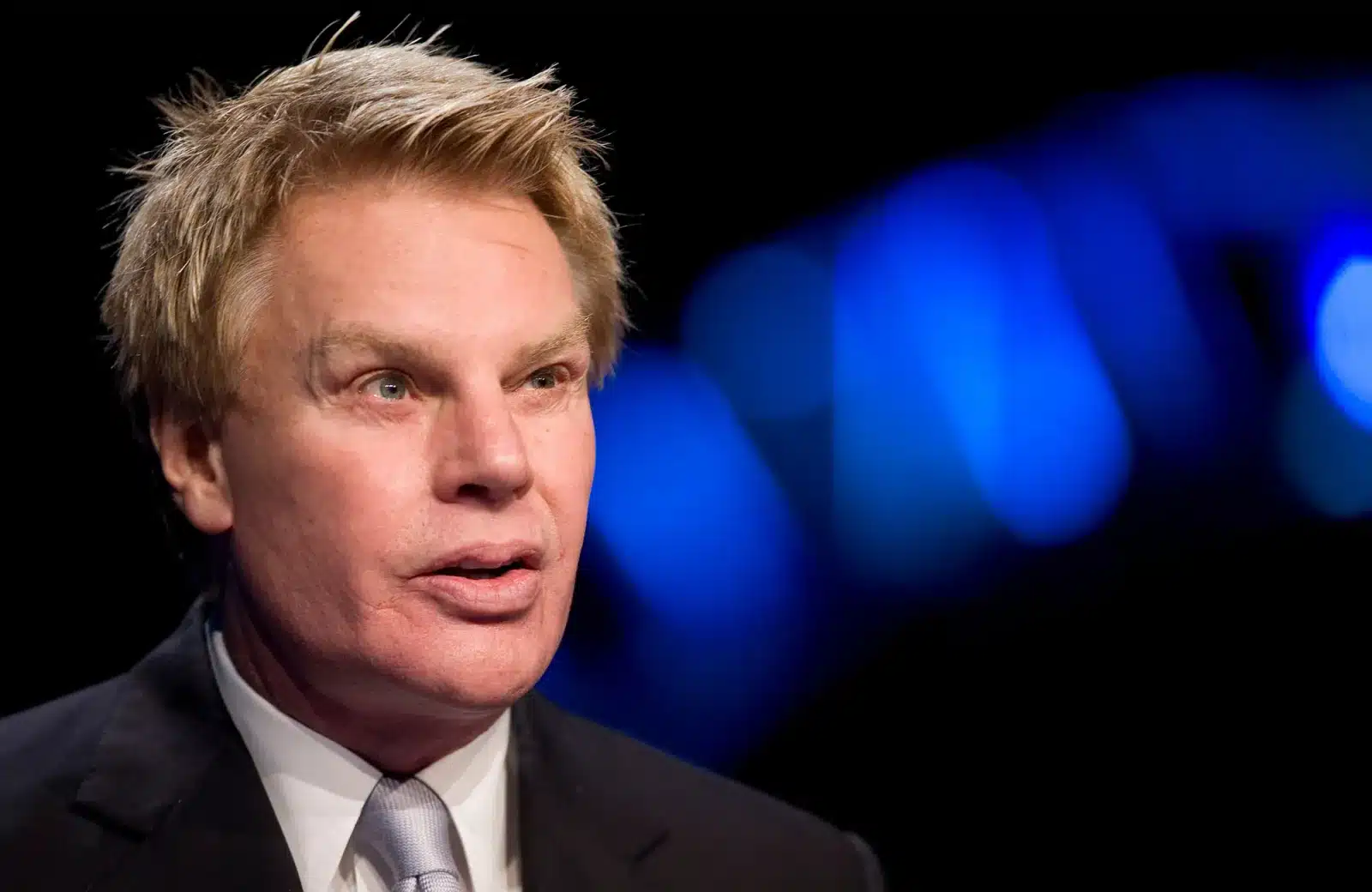 Abercrombie & Fitch (A&F) has announced that it is investigating allegations against its former CEO.
Mike Jeffries has been accused of exploiting men at international sex events that he hosted.
An investigation by the BBC revealed that an organized network used a middleman to recruit young adult males for events with Mr. Jeffries and Mr. Smith's partner, Matthew Smith, with some alleging abuse.
Mr. Jeffries and Mr. Smith did not respond to comment requests.
Since being contacted by the BBC, A&F, which operates approximately 850 stores worldwide, including its Hollister brand, has hired an "outside law firm to conduct an independent investigation" into the allegations. It stated that it was "appalled and disgusted" by the behavior in question.
There is no evidence that the company was aware of the BBC's discovery of allegations of sexual exploitation at sex events.
It has previously referred to Mr. Jeffries as its modern-day founder, as he transformed the Ohio-based brand from a failing heritage outfitter to a multibillion-dollar adolescent retailer during the 1990s. According to company filings at the time, he departed with a retirement package valued at approximately $25 million (£20.5 million) in 2014 due to declining sales.
According to BBC Panorama, in the months preceding Mike Jeffries' departure, a pension fund invested in A&F brought legal proceedings alleging that the company had paid out settlements in response to allegations of "misconduct" by its then-CEO.

Abercrombie & Fitch (A&F) has announced that it is investigating allegations against its former CEO.
A source requesting anonymity stated that he had seen internal documents documenting payoffs for staff and contract employees complaining about Mr. Jeffries' behavior. According to the source, the documents he reviewed did not disclose the nature of the complaints.
BBC Panorama inquired if the complaints were sexual, but A&F refused to respond.
After the BBC published its investigation into allegations of exploitation at sex events on Monday, A&F stated that it "was unaware of the sexual misconduct allegations" and that its new leadership had transformed the company into "the values-driven organisation we are today."
Mr. Jeffries allegedly exploited men for sex at events he hosted in his New York residences and luxurious hotels around the globe, including in London, Paris, Venice, and Marrakech, according to a two-year BBC investigation.
Between 2009 and 2015, twelve men described attending or organizing events featuring sex acts for the 79-year-old fashion mogul and his 60-year-old British companion, Mr. Smith.
The eight men who attended the events stated that a man with a missing snout and a snakeskin patch recruited them. The BBC has identified him as James Jacobson.

Abercrombie & Fitch (A&F) has announced that it is investigating allegations against its former CEO.
Half of the men who spoke to the BBC about their recruitment claimed they were initially misled about the nature of the events or were not informed that sex was involved. Others stated that they knew the events would be sexual, but this was not precisely what they expected. Everyone was compensated.
Mr. Jacobson refuted any wrongdoing and stated that all participants entered the events "with their eyes open."
Warning: This story contains explicit sexual content
Men who attended these occasions told the BBC Mr Jeffries and Mr Smith would engage in sexual activity with about four men – or "direct" them to have sex with each other. The men reported that personnel at the event gave them envelopes containing thousands of dollars in cash.
David Bradberry, who was 23 then, said he was introduced to Mr. Jacobson in 2010 by an agent who described him as the gatekeeper to "the owners" of A&F, but no mention of sex was made. During their meeting, he stated that Mr. Jacobson suggested that Bruce Weber, A&F's official photographer at the time, capture his photograph.
Then, Mr. Bradberry stated, "Jim made it clear that I would not meet with Abercrombie & Fitch or Mike Jeffries unless I agreed to oral sex with him." He described his condition as "paralysed."
In retrospect, he acknowledges that this incident should have been a "red flag," but he viewed Mr. Jacobson as "just a creepy old man I wouldn't have to see again."
Later, Mr. Bradberry accepted an invitation to a daytime event at Mr. Jeffries' former Hamptons property on New York's Long Island, which was sold for $29 million. He claimed to have discussed his aspirations to become an A&F model with Mr. Jeffries and Mr. Smith. Then, he claimed, Mr. Jeffries held "poppers" (a drug that can induce a strong head rush and disorientation) under his nose and later engaged in sexual activity with him.

Abercrombie & Fitch (A&F) has announced that it is investigating allegations against its former CEO.
Signing a nondisclosure agreement "felt like intimidation" – David Bradberry.
In 2011, Barrett Pall reported feeling pressured to attend an event in the Hamptons. When he was 22, he claimed that an older model who received a referral fee recruited him as his "replacement" for "some sort of sexual experience" with the couple. He stated that he consented because the older model had helped him financially and felt indebted to him.
Mr. Pall reported that the elder model told him, "You don't have to do anything you don't want to do," but suggested, "The further you go, the better," alluding to career opportunities. He felt compelled to "perform" when he arrived at the event. Mr. Pall stated at one point that Mr. Jeffries was molesting him from behind.
"I believe this experience has broken me," he said. "I believe that this robbed me of any remaining innocence. It affected my mental state. But with the vocabulary I possess now, I can inform you that I was taken advantage of."
Barrett Pall stated that his experience left him feeling devastated.
In 2011, dozens of males were flown to Marrakesh for the largest event described to the BBC, which took place in a private villa at a five-star hotel. According to the BBC, Mr. Jeffries and Mr. Smith are also guests. Alex, whose name has been changed to protect his identity, explained that he was a struggling model supporting his family back home when he was recruited as a performer for the event, where he anticipated having to strip.
Alex, a straight man in his twenties at the time, claimed he auditioned for Mr. Jacobson, who praised his dancing but demanded he "finish the job" by engaging in oral sex with him. "I had debt, and I wanted to support my family," Alex explained. "I completed the task while feeling disgusted."
Alex flew to Marrakesh for the event a few weeks later, believing that "the hardest part had been completed." However, moments into his performance, Mr. Jeffries allegedly attempted to kiss him. "I attempted to participate without offending him. "I was extremely uneasy," Alex stated.
Eventually, he said he hid in a back room and fell unconscious. Alex stated that he awoke with a prophylactic in his stomach and feared that the champagne he was given earlier had been tampered with.
"After putting the pieces together, I believe there is a strong possibility that I was drugged and assaulted. "I will likely never know for certain what happened," he said.
Abercrombie & Fitch (A&F) has announced that it is investigating allegations against its former CEO.
A civil attorney who reviewed the BBC's evidence recommended that US prosecutors investigate whether what these "brave men" describe could constitute sex trafficking. Under US law, sex trafficking includes using force, fraud, or coercion to induce an adult to travel to another state or country in exchange for sexual services.
Brad Edwards stated, "There may have been evidence of coercion for some of the men, while others may not have felt the coercive tactics."
He added that Mr. Jeffries and Mr. Smith could contend that the men were consenting adults and that the fact that some of them had engaged in commercial sex in the past was "a factor"; however, he stated that past actions were "really irrelevant" when determining whether a particular commercial sex act was the result of force, fraud, or coercion.
"Given the stories of these courageous men who have come forward, I believe it is vital that federal prosecutors investigate this case," Mr. Edwards said, adding that prosecutors faced a "very high" burden of proof.
Over several weeks, the BBC made repeated attempts via letter, email, and phone to contact Mr. Jeffries and Mr. Smith, inviting them to respond to a detailed list of allegations and ensuring that they were fully aware of the allegations against them. There has been no response.
Mr. Jacobson, the 70-year-old intermediary, stated his attorney in which he took offense at the suggestion of "any coercive, deceptive, or forceful behavior on my part" and stated that he had "no knowledge of such conduct by others."
He stated that he did not recall promising modeling opportunities. "Every encounter I had was entirely voluntary and never coercive," he said. Everyone I've interacted with who attended these events did so with wide-open eyes.
SOURCE – (BBC)
9-Year-Old Charlotte Sena Who Vanished From New York State Park Found Safe And Man Linked To Ransom Note Arrested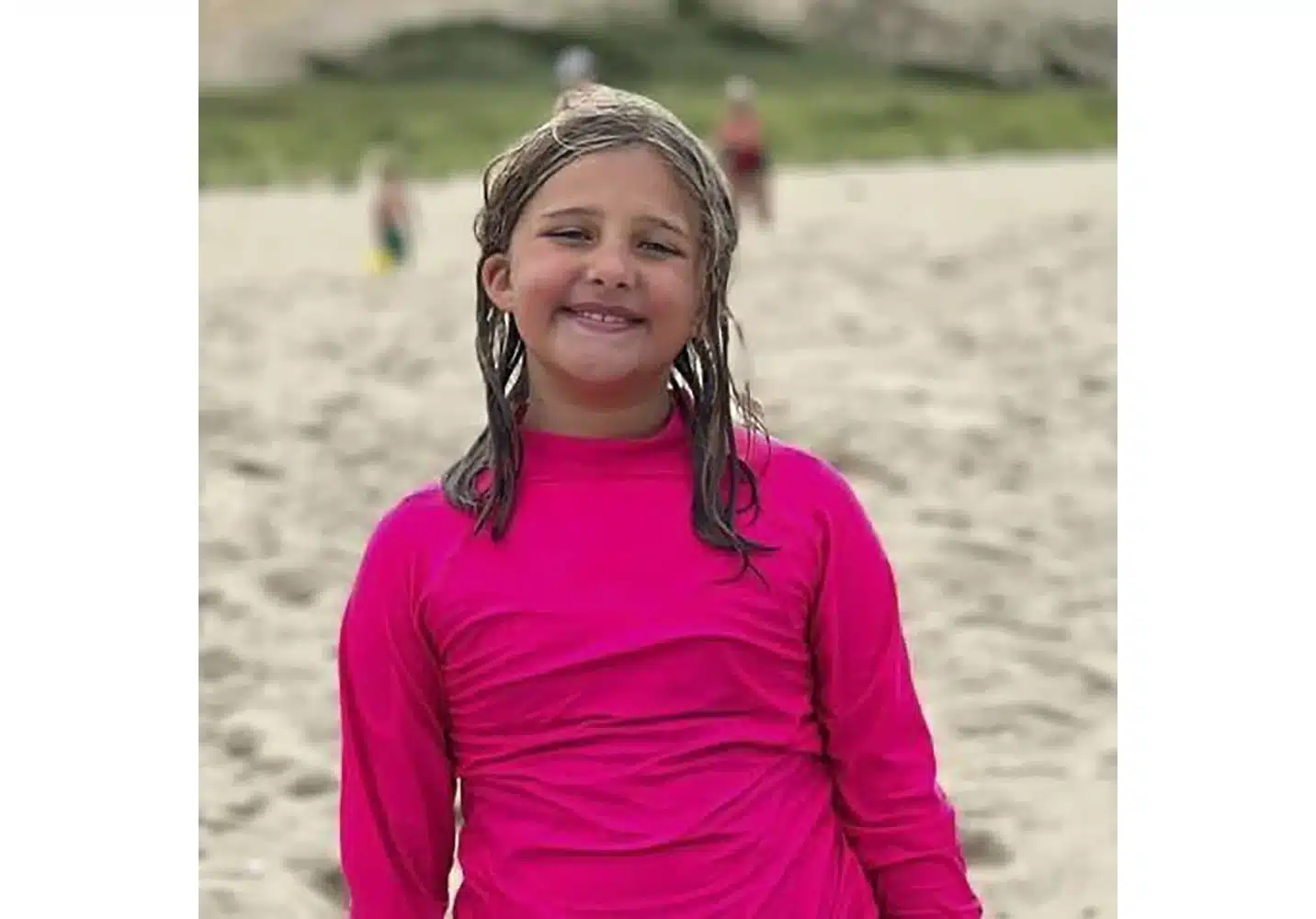 MOREAU, N.Y. — Police announced on Monday that a 9-year-old girl, Charlotte Sena, who went missing during a family camping trip in upstate New York was found "safe and in good health" after a massive two-day search and the arrest of a suspect in her abduction.
Charlotte Sena vanished early Saturday evening while pedaling her bicycle in Moreau Lake State Park, a heavily forested area approximately 35 miles (60 kilometers) north of Albany.
At a press conference on Monday evening, Governor Kathy Hochul stated that investigators could identify a fingerprint from a ransom note allegedly left by Craig Nelson Ross Jr., 47.
Monday at 4:20 a.m., while Charlotte's family remained at the campground where she was last seen, someone placed a note in their mailbox, according to the officer. Hochul stated that the second fingerprint taken from the note matched Ross, who was in a database from a 1999 DWI case.
She stated that law enforcement agents tracked Ross to a property owned by his mother, gained entry, and located him in a camper at approximately 6:30 p.m.
"After some resistance, the suspect was apprehended, and the child was immediately discovered in a cabinet," Hochul said. "She was aware of her rescue. She was confident that she was in good care."

Police announced on Monday that a 9-year-old girl, Charlotte Sena, who went missing during a family camping trip in upstate New York, was found "safe and in good health".
As customary, Hochul said, Charlotte was taken to a local hospital, adding that she appeared physically unharmed and that she and her family have been reunited.
Hochul stated that accusations have not yet been filed against Ross but are anticipated. Hochul stated that Ross was still being questioned as of Monday night.
The governor identified Ross as the suspect late Monday night, and it was not immediately clear whether he had an attorney who could speak on his behalf.
Authorities stated that the investigation was ongoing.
The rescue signaled the conclusion of a frantic search. Monday, approximately 400 individuals, including forest rangers, police officers, and firefighters, participated in the search for the missing girl. The search scope spanned 46 linear miles (74 linear kilometers).
Charlotte, a fourth-grader from nearby Greenfield, was riding her cycle with other children around a campsite loop in the park when she decided to ride the loop again by herself. Hochul stated in a Sunday briefing that her parents became concerned when she did not return after 15 minutes.
Saturday at 6:45 p.m., the girl's mother dialed 911 after discovering her bicycle.
Officials issued an Amber Alert on Sunday morning following an exhaustive search because "an abduction was a distinct possibility," according to state police lieutenant colonel Richard Mazzone. The alert characterized her as a white girl with blonde hair and green eyes who stands approximately 1 meter and 4 feet 6 inches tall.

The girl's family appealed to the public for assistance locating Charlotte, including providing the state police with any information.
"Like any parent, we simply want her returned safely," the family said in a statement released Monday morning. Please call if you have any information, regardless of its size.
Troopers had established multiple checkpoints along the winding rural roadways surrounding the park. They asked drivers if they knew the family, had seen the girl's photo, or had any other information that could aid the investigation. They also required certain drivers to open their trunks.
The park remained closed due to the search, and officials asked those who showed up hoping to assist to stay away and leave the search to the experts. For the safety of law enforcement air operations, federal authorities also issued a provisional flight restriction above the park.
The Corinth Central School District stated that additional counselors are available at Charlotte's elementary school for pupils or faculty members who require assistance.
"Our hearts go out to the Sena family," the district stated.
SOURCE – (AP)
Dianne Feinstein: 'Pioneering' Senator Dies Aged 90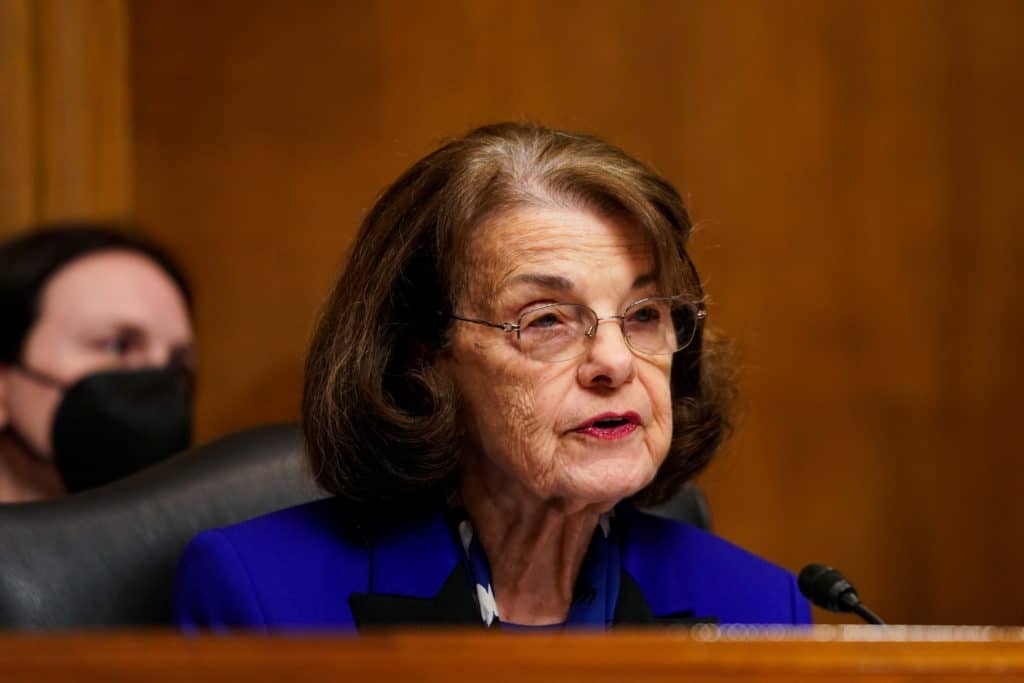 Senator Dianne Feinstein of California, who served for more than three decades and was a pioneer for women in American politics, passed away at 90.
Feinstein was the eldest senator in the United States, and she voted on Thursday.
The veteran Democrat was questioned about alleged memory and cognitive issues for months.
After a "minor fall" at home in April, she was admitted to the hospital, the latest in a series of health concerns.
The office of Ms. Feinstein stated in a statement that she died overnight at her residence in Washington, DC.
The statement continued, "Senator Feinstein was a force of nature who had an enormous impact on our country and her home state." She left an incontestable and extraordinary legacy.
Governor Gavin Newsom of California must now appoint her replacement. He had previously promised to nominate a black woman to serve the remainder of her term, which ends in 2025.
Ms. Feinstein, born in 1933 and grew up in San Francisco, attended Stanford University and was elected to the San Francisco County Board of Supervisors in 1969.
This election marked the beginning of a long career in public service that led her to become the first female mayor of San Francisco and, in 1992, a senator.
She had previously proclaimed her intention to retire at the end of the following year, but she resisted mounting pressure. Several prominent Democrats, including Representatives Adam Schiff and Katie Porter, have previously declared their intentions to run for her Senate seat.

Senator Dianne Feinstein of California, who served for more than three decades and was a pioneer for women in American politics, passed away at 90.
In a statement issued after her passing, US President Joe Biden said that Ms. Feinstein "made history in so many ways, and generations to come will benefit from her legacy."
Due to a case of shingles, she was absent from Capitol Hill for nearly three months earlier this year. Upon her return, she assumed fewer responsibilities and used a wheelchair to navigate the US Capitol. She occasionally appeared perplexed in interviews, committee hearings, and floor votes.
Ms. Feinstein was well-known for her ardent support of gun control measures and the 1994 assault weapons prohibition signed into law by President Bill Clinton.
After the murders of her predecessor, George Moscone, and city councilman Harvey Milk, she became mayor of San Francisco in 1978.
She stated that the experience of racing to Mayor Moscone's office and discovering a bullet wound while searching for his pulse had left an indelible mark on her.
As a senator, Ms. Feinstein was the first woman to chair the influential Senate Intelligence Committee, overseeing a multi-year evaluation of the CIA's controversial interrogation program of foreign terrorists following the September 11, 2001, terrorist attacks.
The evaluation ultimately resulted in legislation prohibiting "enhanced interrogation techniques" on terrorism suspects, such as waterboarding.

Senator Dianne Feinstein of California, who served for more than three decades and was a pioneer for women in American politics, passed away at 90.
Ms. Feinstein was the first woman to serve on the Senate Judiciary Committee and the first woman to lead the Senate Rules Committee.
Nancy Pelosi, a Democrat from California, described Dianne Feinstein as a "pioneering woman leader" in a statement.
"Dianne's extraordinary career will inspire countless women and girls to pursue careers in public service for generations to come," she said.
On the Senate floor, Republican minority leader Mitch McConnell praised "her dogged advocacy and diligent service".
In recent years, concerns about her deteriorating health and cognitive abilities have prompted calls for her retirement and brought attention to the aging of America's legislators.
During a committee vote, individuals around her could be heard in a widely circulated video telling her to "just say yes."
Despite mounting family tensions, she is succeeded by a daughter, Katherine, who reportedly held power of attorney over her mother's legal affairs. Richard Blum, her investment banker spouse, passed away last year.
SOURCE – (BBC)