Apple 2007 First-Generation iPhone Sells at Auction for $63,000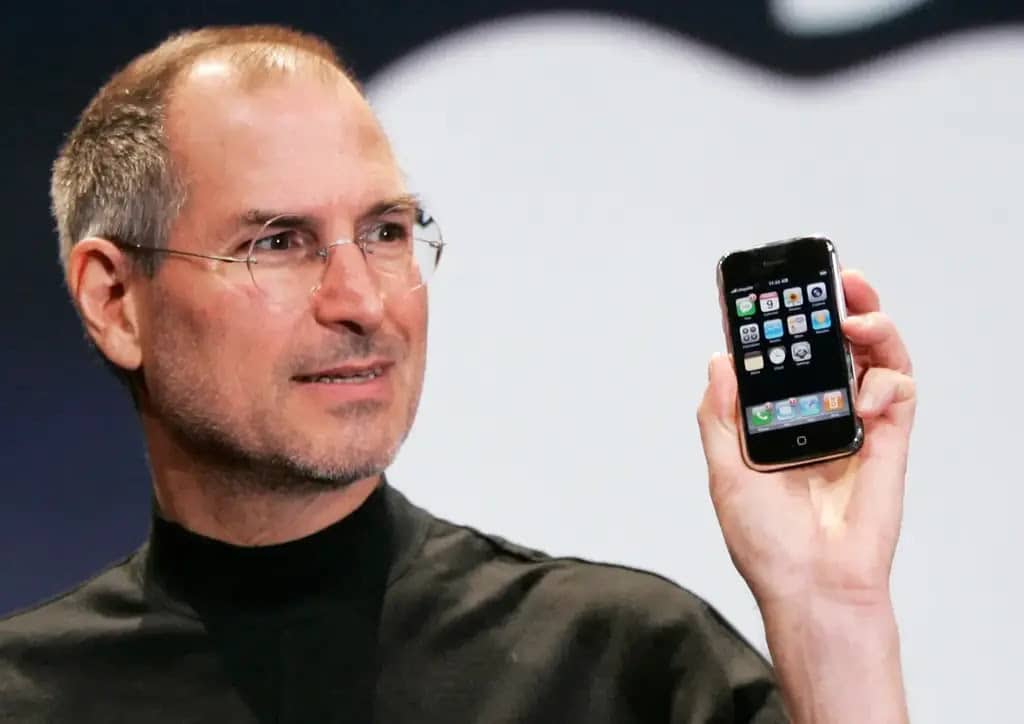 In an online auction, an Apple 2007 first-generation iPhone in its original unopened box sold for over US$63,000. LCG Auctions, which handled the auction, the device sold for $63,356.40, more than 100 times its original price.
Apple sold the first iPhone for $599 more than 15 years ago. According to LCG Auctions, the device was initially available with 4GB or 8GB of storage, a 2-megapixel camera, and a 3.5-inch screen.
Sarah Jackson of Insider previously reported that the iPhone sold at auction belonged to Karen Green, a cosmetic tattoo artist in New Jersey. Green was given the iPhone but never used it because she was locked into a Verizon contract that didn't allow her to use it.
Green considered selling the iPhone over the years, but she kept it until October when she contacted LCG Auctions after learning that another first-generation iPhone from 2007 had sold for nearly $40,000. She told Jackson of Insider she needed the money for her cosmetic tattoo studio.
The bidding began on February 2 and ended on February 19. Green had a "really unique piece with a great story behind it," according to the auction house.
The iPhone's bidding began at $2,500 and was expected to sell for at least $50,000, but it ended up selling for $13,000 more.
When Steve Jobs was in charge, Apple released the first iPhone in January 2007 — 16 years ago. Jobs called the phone "revolutionary" when he announced it at the Macworld conference.
On October 5th, 2011, Apple co-founder Steve Jobs died of cancer at 56, leaving behind a legacy that changed the computer, music, film, and wireless industries.

In August 2011, his once-forgotten technology firm briefly surpassed ExxonMobil as the most valuable U.S. corporation. He resigned as CEO that month. In his garage, the Reed College dropout founded Apple. Jobs founded Apple in 1976 and was fired nine years after a power struggle with Chief Executive John Sculley.
In 1996, he returned to Apple. Due to Disney's acquisition of Pixar in 2006, most of his wealth came from Disney at the time of his death; as the largest individual shareholder, he owned approximately $4.47 billion in Disney stock.
Tesla's Cybertruck Hits The Market With A Higher Price Tag And Plenty Of Challenges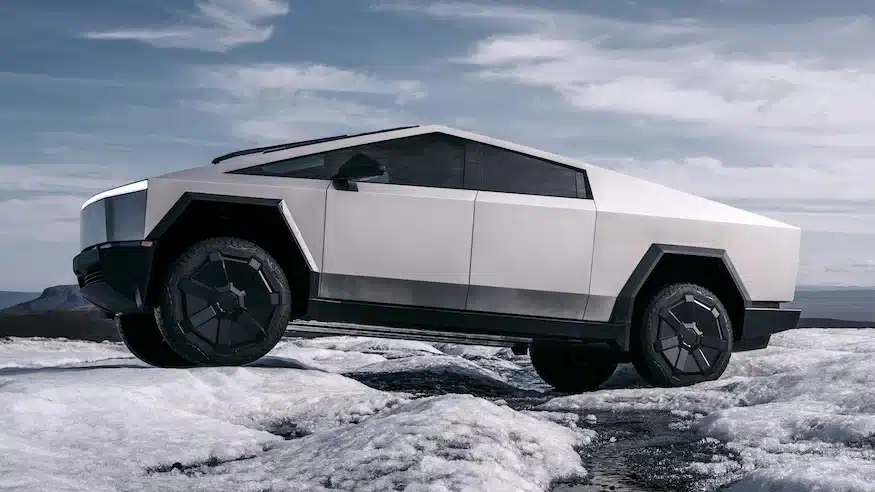 Tesla CEO Elon Musk presided over the company's long-awaited Cybertruck delivery, which was first shown four years ago. While there was little new information since the original presentation, Tesla's website was updated with a new price.
The event had the typical Musk flash, with lofty predictions about "the future" and visuals of Cybertrucks traveling across the ice, but it offered very little new information. Even the price on Tesla's website, which required a $250 deposit to place an order, did not contain standard car-buying experiences, such as selecting options. There was no mention of practicalities like front trunk capacity or anything beyond the company's current estimate of a 250-mile range.
However, the website did mention that the top-of-the-line model would be known as the "Cyberbeast."
The Tesla Cybertruck starts at $60,990 before federal tax credits, over $20,000 more than the base model initially proposed at the vehicle's introduction in 2019. The business originally stated that the Cybertruck would cost less than $40,000, but a pandemic and subsequent severe inflation prompted the corporation to change its mind.
Even then, it would only be "available in 2025," according to the Tesla website.
If you want one in 2024, expect to pay about $80,000.
By itself, the Cybertruck enters an electric vehicle market packed with vehicles in the same price range. It's not only pickups but also SUVs. It's an issue that's already dampening sales of some electric vehicles, particularly in the luxury market, as automakers struggle to establish their electric production processes.
He also bragged about the Cybertruck's "sports-car-like" capability, showing a video of it hauling a Porsche 911 on a trailer while racing a Porsche 911 down a drag strip. Honestly, Porsche 911 sports cars aren't sold on raw acceleration. Of course, neither is a pickup truck, so it's unclear how big of a selling point that will be.

Tesla's Cybertruck Hits The Market With A Higher Price Tag And Plenty Of Challenges
However, Tesla's website only shows that acceleration figure for the Cyberbeast version of the truck, which costs over $100,000. The truck's 11,000-pound towing capacity also noted in the presentation, is shown exclusively in the $80,000 or $100,000 all-wheel-drive variants.
According to Brian Moody, executive editor of Kelley Blue Book, the truck's price range may be fine compared to other high-end trucks on the market. The pricing range that Tesla can provide is limited.
"Because Tesla has basically one version of the truck with some minor modifications, they don't have the advantage of having a very low-price truck as well as a very high and heavy-duty, super-capable truck," Moody wrote in an e-mail.
According to Wedbush Securities analyst Dan Ives, who is bullish on Tesla, the business has around 2 million bookings for the Cybertruck. He predicted that just 30% to 40% of those reservations would be turned into sales. The larger issue may be the production issues that Musk says the firm is experiencing as it attempts to ramp up vehicle manufacturing, especially with competition from electric pickups from Ford, GM, and Rivian.
"It's a Herculean task to ramp production, but Tesla has been here before," he said, referring to prior product launches such as the Model 3 sedan. However, he warned that "it's a much more complex market for them to navigate."
The Cybertruck, which resembled a high-end kitchen appliance when it was initially shown in 2019, looked like nothing else on the road, and it still does. The purpose of its strange, angular all-metal appearance was to stand out: Musk sought to make a statement with something that wasn't just another large truck.
However, the Cybertruck's qualities, such as power and range, do not stand out. The market has transformed during Tesla's development and delays over the last four years. Even before the first one rolls into a customer's driveway, Tesla's flashy new pickup is significantly more ordinary beneath its gleaming veneer.
Electric motors can give a lot of towing and hauling power, and the truck's basic size allows for many batteries and a long range. Tesla is one of many automakers to recognize this opportunity.

Even then, it would only be "available in 2025," according to the Tesla website.
Ford began selling the F-150 Lightning electric pickup truck four years ago, and Rivian R1T pickups have become familiar sights on American roadways. General Motors just began manufacture of the Chevrolet Silverado EV electric truck. Stellantis' Ram 1500 Rev electric vehicle will also be available in late 2024.
This isn't the same setting as it was four years ago, and the Cybertruck's capabilities don't look as impressive as they did. Many of these other trucks have capabilities that rival, and in some cases even outperform, Tesla's.
Musk has also frequently stated how tough it is to construct the Cybertruck due to its unconventional design.
The truck is built of unpainted stainless steel, a material not commonly utilized for cars since the durability of the material that Musk has touted makes it difficult to build with and fix. The massive stamping machines commonly employed in auto manufacturing to quickly bend metal into shape struggle with stainless steel.
It also features a unibody construction rather than a separate body and chassis like most large pickups. Unibody structure is common in crossover SUVs and compact, light pickups such as the Ford Maverick. Body-on-frame designs are commonly used for heavy-duty vehicles due to their strength and flexibility for towing huge loads.
"There will be enormous challenges in reaching volume production with the Cybertuck and making the Cybertruck cash flow positive," Musk remarked recently during an investor call.

Musk has also frequently stated how tough it is to construct the Cybertruck due to its unconventional design.
The Cybertruck's total size could be an advantage. According to Tesla, the Cybertruck is less than 19 feet long, slightly shorter than conventional full-size trucks. However, Tesla boasts that its cargo bed, at over six feet long, is slightly longer than typical.
However, the Cybertruck may forego front storage in exchange for its small body length. It lacks the extended hood of other pickups, notably electric pickups from Ford and GM. This could imply that the Tesla has less "frunk" – or front trunk – space. Ample functional front room, in particular, has been a major selling factor for the Ford truck.
The wedge shape of the vehicle, where the sides of the cargo bed meet the roof, may also make access to the bed from the sides difficult. Pickup drivers frequently reach over the sides to load and unload objects close to the cab.
The payload capacity of the Cybertruck, or the amount of weight it can carry in its cargo bed, is also slightly higher than competitors currently in production. The Ford F-150 Lightning can tow up to 2,200 pounds. However, the Ram 1500 Rev will be able to haul up to 2,700 pounds, which is more than the Cybertruck.
SOURCE – (BBC)
Google Will Start Deleting 'Inactive' Accounts In December. Here's What You Need To Know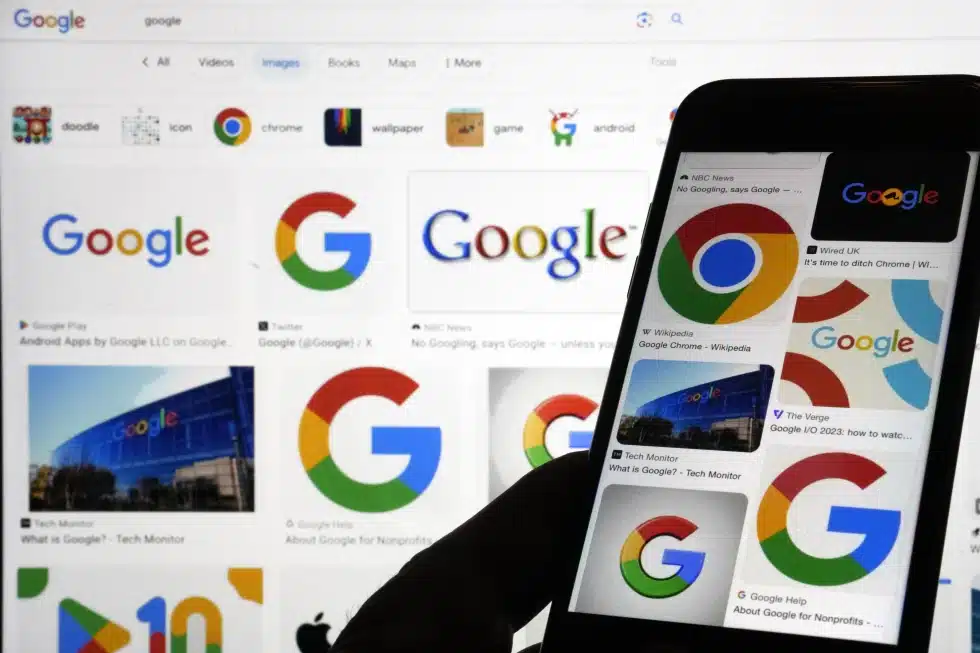 NEW YORK – Have a Google account you haven't used in a long time? Sign in before the end of the week if you want to keep it from disappearing.
Google's modified inactive-account policy, introduced in May, allows the tech giant to remove accounts that last used at least two years ago. Accounts considered inactive will be deleted in stages beginning Friday.
If you have an account about to be deleted, They should send you repeated notifications to the email address associated with that account and its recovery address (if one exists). But, if you're still learning about this new policy and want to be sure your work on Google Drive, Docs, Gmail, and other services is safe, here's what you need to know.

WHY DOES GOOGLE REMOVE INACTIVE ACCOUNTS?
The company attributed its inactive account update to security concerns in its May statement.
According to the business, accounts that haven't been used in a long time are more likely to be compromised, which notes that "forgotten or unattended accounts" generally have obsolete passwords, lack two-factor authentication, and receive fewer security checks. As a result, these accounts could be compromised and used to send spam or other malicious information and steal identities.
Signing in at least once every two years is the simplest way to keep your account active (and prevent it from being terminated).
Other activities that fulfill account activity criteria include:
Sending or browsing through emails.

Utilizing Google search.

Watching YouTube videos (all while signing into your account).
Existing subscriptions linked to your account and profiles for third-party apps and publications can also be used to track activity.
A special sign-in is required to save anything on Google Photos. As previously reported by Google, photo content may be similarly destroyed after two years of inactivity, implying that you should access the app regularly to protect photographs from being deleted.
DO THIS POLICY HAVE ANY EXCEPTIONS?
Only personal accounts that have not been used in the last two years will be affected by this inactive account change. The company said that accounts created for organizations like schools or businesses will be unaffected.
According to Google's online policy, other exclusions include accounts that manage active minor accounts, accounts that hold a gift card balance, and accounts that have been used to purchase ongoing products, apps, or subscriptions.
An official confirmed to The Associated Press on Monday that there are no plans to deactivate accounts with YouTube content.

CAN I SAVE MY GOOGLE ACCOUNT DATA?
Aside from keeping your Google account active, a few tools are available to help you manage and backup your data.
For example, Google Takeout allows users to download and export account data outside of Google anytime. In addition, the Inactive Account Manager allows you to choose what happens to your account and data if it becomes inactive, including the ability to distribute specific files to trusted contacts or cancel the account entirely. There online policy also states that on a case-by-case basis, the company can work with immediate family to close a deceased loved one's account and provide some account content – without providing login credentials.
Google requests that customers provide and update a recovery email address for their account, also used to send inactive account alerts and other information.
SOURCE – (AP)
Elon Musk Visits Destroyed Kibbutz and Meets Netanyahu in Wake of Antisemitic Post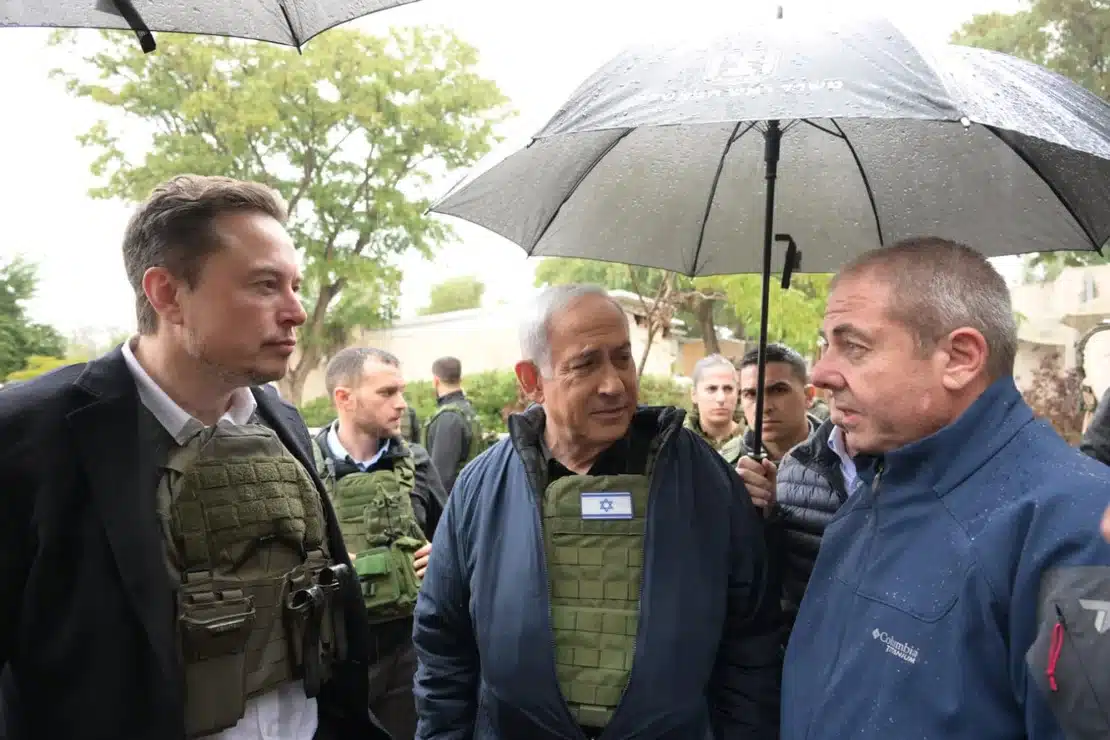 Elon Musk visited Israel on Monday, meeting with leaders and touring through a kibbutz destroyed by Hamas last month in an attempt to quell criticism over his support for an anti-Semitic remark on his social media platform, X.
Israeli Prime Minister Benjamin Netanyahu drove Musk to Kfar Azza, one of the kibbutzim targeted on October 7. Abigail Edan, a four-year-old American dual citizen kidnapped by the militant group that day and released the next day, lived on the kibbutz.
Musk agreed with Netanyahu in a live online conversation on X on Monday that Israel must eliminate Hamas.
"Those who intend to murder must be stopped. The propaganda must then cease," Musk stated. "They're just training people to be murderers."
He also stated that Gaza must be "prosperous."
"If (all) that happens, I think it will be a good future," he said. "I'd love to help."

Musk also met behind closed doors with Israeli President Isaac Herzog.
According to a readout from the meeting, Herzog pushed Musk to combat internet antisemitism.
"Unfortunately, we are inundated with antisemitism, which is hatred of Jews," Herzog said in a statement. "I think we need to fight this together, because the platforms you lead, unfortunately, have a large reservoir of hatred, hatred of Jews, antisemitism."
According to an earlier statement from the president's office, representatives from the families of Hamas hostage families attended the meeting to express "the horrors of the Hamas terror attack, as well as the ongoing pain and uncertainty for those held captive."
According to the Israeli government press office, Israeli officials recounted what had happened to Musk during the visit to the damaged kibbutz.
"The prime minister and Musk then proceeded to the Edan family home, where Musk heard about the family story of four-year-old Abigail Edan, whose parents were murdered and who was kidnapped to Gaza and released yesterday from Hamas captivity," the office of the prime minister said.
The billionaire's trip to Israel comes less than a week after he agreed with the notion that Jewish communities incite "hatred against Whites," prompting a condemnation from the White House and a significant departure of advertisers from X, the platform formerly known as Twitter.
One user accused Jewish groups earlier this month in an X post of "pushing the exact kind of dialectical hatred against whites that they claim to want people to stop using against them." The message allegedly alluded to "hordes of minorities" invading Western countries, a common antisemitic conspiracy theory.

Musk responded, "You have said the actual truth."
Online hate organizations have promoted the antisemitic conspiracy idea that Jews intend to import illegal minority populations into Western countries to diminish the White majority in such countries.
Musk then stated in subsequent posts that he does not believe hatred of White people extends "to all Jewish communities."
However, he claimed that the Anti-Defamation League (ADL), a global anti-antisemitism group, "unjustly attacks the majority of the West, despite the majority of the West supporting the Jewish people and Israel." This is because, according to their own beliefs, they cannot attack the minority groups that constitute their major threat."
The remarks, which coincide with an increase in hate crimes against Jews and Muslims in the United States, attracted rapid condemnation from human rights organizations and politicians.
Musk has also disputed racist accusations, writing on X last week that any assertions that he is antisemitic are "far from the truth."
The problem is becoming too tough for X to ignore. The controversy has quickly developed into a serious business nightmare for the corporation, with at least a dozen large brands suspending advertising spending as of last Wednesday. Disney, IBM, Fox Sports, and even the European Commission are among them.

Elon Musk visited Israel on Monday, meeting with leaders and touring through a kibbutz destroyed by Hamas last month
Even before the present upheaval, X had been chastised for the abundance of antisemitic content on their network. Organizations like as the Anti-Defamation League (ADL) and the Center for Countering Digital Hate had documented a spike in hate speech on X in the previous year, which Musk either criticized or disputed.
Musk vowed to sue the ADL for defamation in September, alleging that the group's reports had damaged advertising sales on X.
More recently, the organization has observed a significant spike in antisemitic posts on X, notably after the beginning of the Israel-Hamas war in early October.
X has responded to similar charges made by the progressive media watchdog Media Matters, which highlighted antisemitic and pro-Nazi content on X in a previous analysis.
In response, X has sued Media Matters, claiming that the organization overstated the likelihood of adverts running alongside extremist content on the platform. It has also asked its advertising partners to assist in defending what it refers to as "freedom of speech."
Musk's visit to Israel coincides with a cessation of hostilities with Hamas. In the first three days of a truce, Hamas released 58 captives, mostly women and children, in exchange for the release of 117 Palestinian prisoners and has stated that it intends to extend the truce.
Herzog spoke to CNN's Wolf Blitzer on Sunday about the bittersweet sensation of seeing freed prisoners reunited with their families.
"It's something that gives us happiness, but of course, happiness with a lot of sorrow in it because there are at least 200 hostages still held out there," Herzog told CNN's Wolf Blitzer.
Herzog said the truce may be prolonged, citing the initial agreement that a day of ceasefire would be added for every ten hostages released, but that it was up to Hamas to liberate more prisoners.
SOURCE – (CNN)