Jan. 6 Rioters Are Bringing In thousands In Donations. Now The US Is Coming After Their Haul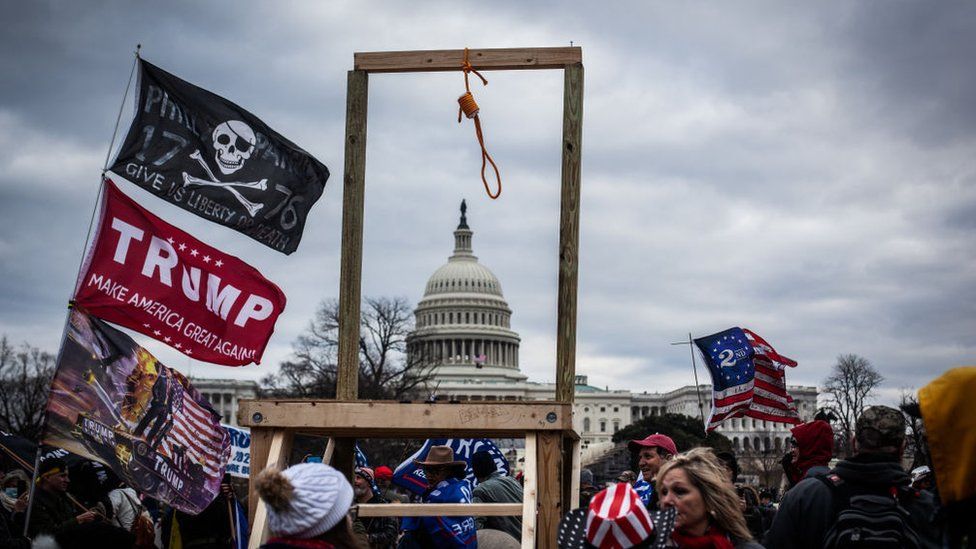 Daniel Goodwyn, a Texan who pled guilty to storming the U.S. Capitol, made an appearance on Tucker Carlson's former Fox News show less than two months after his plea and promoted a website where people could donate money to help him and other rioters, who the website referred to as "political prisoners."
An increasing government effort to prohibit rioters from personally profiting from an act that rattled the foundations of American democracy has resulted in the Justice Department demanding that Goodwyn return more than $25,000 he raised.
Prosecutors in the more than one thousand criminal cases dating back to January 6, 2021, are increasingly requesting judges to impose fines in addition to prison sentences to balance donations from supporters of the Capitol rioters, according to a study of court documents by the Associated Press.
Prosecutors have acknowledged nothing improper about defendants setting up Internet fundraising efforts to help with legal expenditures. Since many of the accused have had government-funded legal representation, the Justice Department has occasionally raised concerns about the true use of the funds.
Most of these campaigns can be found on GiveSendGo, which promotes itself as "The #1 Free Christian Fundraising Site" and has become a safe haven for those originally banned from utilizing popular crowdfunding platforms like GoFundMe on January 6. Even as they make deals to plead guilty and assist authorities, the rioters frequently declare their innocence and portray themselves as victims of government oppression.
Their ability to raise money demonstrates that many Americans maintain the false assumption that Democrats plotted to steal the 2020 presidential election from Donald Trump. The idea has been bolstered by the previous president's promise to pardon rioters if he is re-elected.
More than $16,000 was gathered for Markus Maly's family through an internet campaign that referred to him as a "January 6 P.O.W." Maly is a Virginia man due to be sentenced next month for attacking police at the Capitol. Although a public defender represented Maly at no cost to himself, prosecutors have asked for a punishment of $16,000 or more.

An increasing government effort to prohibit rioters from personally profiting from an act that rattled the foundations of American democracy.
According to court documents, prosecutors believe it is inappropriate for the defendant to "capitalize" on his involvement in the Capitol breach by using the fame he has achieved due to his criminal activities.
According to the A.P.'s count, prosecutors have sought fines totaling over $390,000 from at least 21 riot suspects this year. These fines have ranged from $450 to over $71,000.
This year, judges have fined at least $124,127 amongst 33 riot suspects. Over the prior two years, over a hundred riot defendants were fined over $240,000.
To repay the nearly $2.8 million in damages to the Capitol and other expenses incurred on January 6, judges have ordered hundreds of convicted rioters to pay over $524,000.
The harshest sentences for those rioters who faced the most serious charges are finally being handed down. They are also the most active in soliciting donations, which may account for the uptick in requests for monetary penalties.
A judge earlier this month handed Nathaniel DeGrave a sentence of almost three years in prison and a fine of $25,000. Prosecutors said the Nevada man "incredibly" collected over $120,000 through GiveSendGo campaigns labeling him "Beijing Biden's political prisoner" in "America's Gitmo," a reference to the detention facility at Guantánamo Bay.
Despite "seeking to cooperate with the government and admitting he and his co-conspirators were guilty since at least November 2021," the prosecutor wrote, "he did this."
DeGrave's attorney William Shipley, who has also represented more than two dozen other January 6 offenders, said his clients should not raise money as a political prisoners if they want to enter a guilty plea.
They have every right to scream from the rooftops that the only reason they are being kept is because of politics until they admit to having committed a crime, as Shipley put it. To quote the First Amendment: "It's just free political speech."

An increasing government effort to prohibit rioters from personally profiting from an act that rattled the foundations of American democracy
According to Shipley, he proved to the judge that DeGrave had $25,000 more in donations than legal fees.
"I've never had clients that had third-party fundraising like this," Shipley said, "so I've never had to do it." "There is a section of the population that feels sorry for these accused."
Heather Wilson, the co-founder of the crowdfunding platform GiveSendGo, explained that accepting contributions for the legal defense of those accused in the Capitol riot "is rooted in our society's commitment to the presumption of innocence and the freedom for all individuals to hire private attorneys."
Just over 500 defendants have been punished for offenses committed on January 6, marking a milestone in the largest federal investigation in American history and prompting the government to argue for higher punishments.

When prosecutors ask for a fine, judges are sometimes granting them.
Peter Schwartz, a guy from Kentucky who attacked Capitol police with pepper spray and a chair, was facing a fine of almost $70,000, according to prosecutors. This month, U.S. District Judge Amit Mehta gave Schwartz one of the heaviest jail terms handed down in a case involving the Capitol incident, although he did not impose a fine.
Prosecutors accuse Schwartz of trying to make money via his GoFundMe page, "Patriot Pete Political Prisoner in D.C." However, Dennis Boyle, who represents him, claims no such proof exists.
In this case, the judge "basically said that if the money was being used for attorneys' fees or other costs like that, there was no basis for a fine," Boyle said.
John Strand, a cover model for romance novels, was found guilty by a jury of storming the Capitol alongside Dr. Simone Gold, a prominent California physician in the anti-vaccine movement. The judge will sentence Strand on Thursday, and prosecutors ask for a $50,000 fine and jail time.
Prosecutors claim that Strand has raised over $17,300 for his defense, even though he uses a publicly financed attorney. The fact that Strand can afford to live in a mansion that cost over $3 million indicates that he has "substantial financial means," as the authorities have put it.
"Strand has raised, and continues to raise, money on his website based upon his false statements and misrepresentations on the events of January 6," the prosecutors stated.
Goodwyn will be sentenced in April after appearing on Carlson's show in March. The defense team's attorney, Carolyn Stewart, referred to the $25,000 fine requested by prosecutors as "demanding blood from a stone."
"He received that amount in charity to help him in the debt for legal fees for former solicitors and this for unknown reasons is bothersome to the government," Stewart wrote.
SOURCE – (AP)
Trudeau Liberals Hold Late-Night Meeting On Fighting Back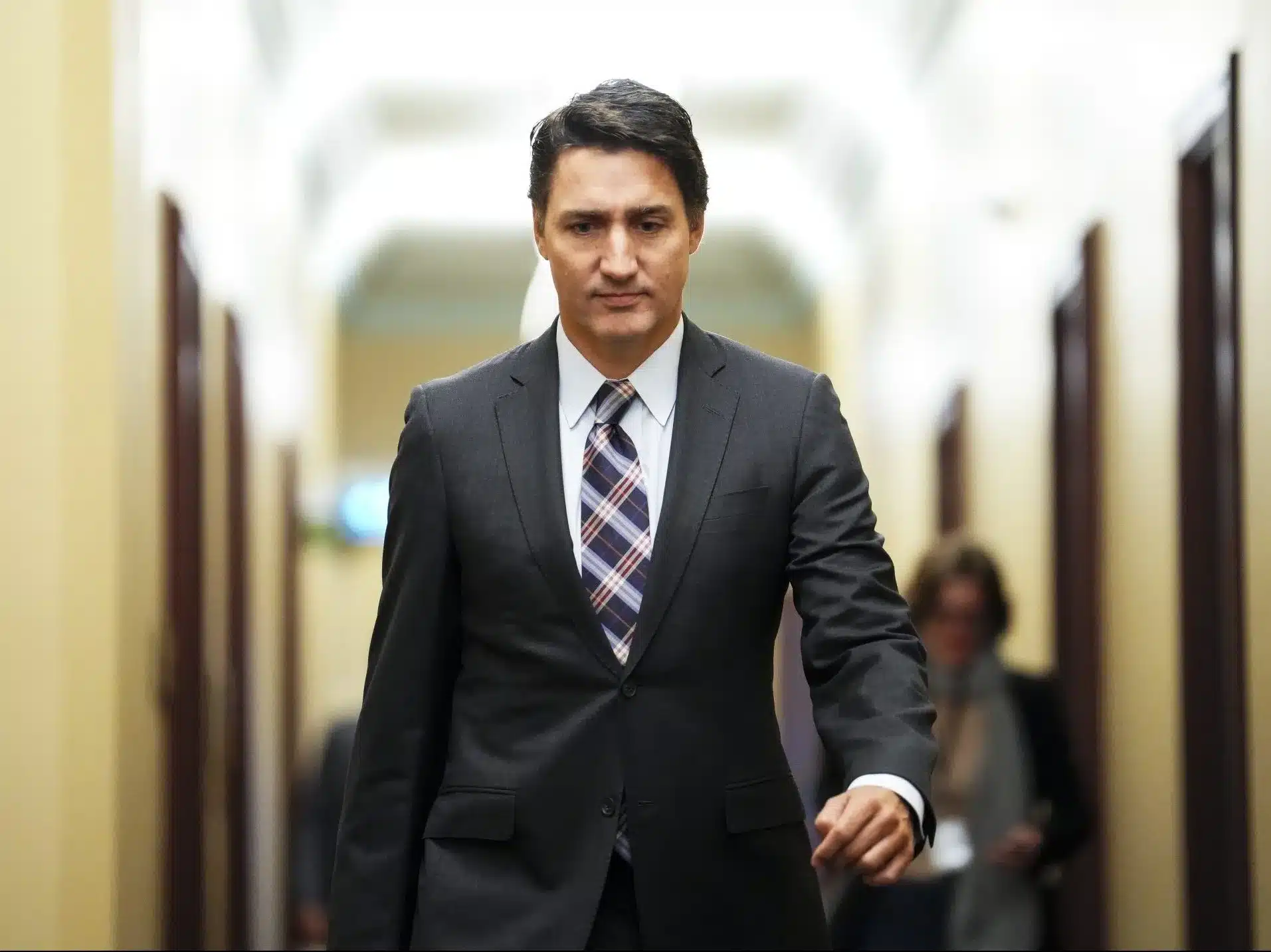 When Trudeau calls a late-night caucus meeting, things could be better.
According to an invitation obtained by the Toronto Sun, on Tuesday, the Trudeau Liberals gathered their caucus for an "information session."
Brad Redekopp, a member of the Conservative Party, posted a photo of government vehicles waiting outside West Block to transport ministers home after the event.
To comprehend how peculiar this is, one must comprehend the tempo of Official Ottawa. This late-night meeting is uncommon, particularly the night before the routinely scheduled weekly caucus meetings.
House Speaker Anthony Rota resigned due to the invitation and recognition of 98-year-old Yaroslav Hunka during Ukrainian President Volodymyr Zelenskyy's address to the Ukrainian Parliament. As is now common knowledge, Hunka served in a Nazi SS division during World War II.
His presence in the audience has caused Canada and Ukraine interminable humiliation. Vladimir Putin's Russia has justified its invasion of Ukraine by claiming that there are Nazis who must be eradicated. Zelenskyy's support for an SS division member has provided Putin with the propaganda tools he desires.
The Russian government is already circulating false rumors that the Ukrainians have issued a commemorative stamp for Hunka.
Lineup of government limos? Looks like an emergency cabinet meeting.

The Liberals are in full damage control.#cdnpoli pic.twitter.com/AfM2ho0NUh

— Brad Redekopp (@BradRedekopp) September 27, 2023
When Trudeau calls a late-night caucus meeting, things could be better.
As of Tuesday evening, the PMO verified that he and Zelenskyy had not spoken since the Parliament incident. While it is understandable that Trudeau would not want to apologize to Canadians in front of the cameras, it is shocking that he has not contacted his "good friend" Zelenskyy since the story broke.
Ukraine is not the only issue currently plaguing the leader and his team.
India's foreign minister, Subrahmanyam Jaishankar, indirectly accused Canada of harboring militants during a speech at the United Nations. In a subsequent interview, he reiterated that the Trudeau administration has provided no proof or evidence to substantiate its claim that India was involved in the June execution of Hardeep Singh Nijjar in Surrey, British Columbia.
The Modi administration has utilized Indian media as a weapon against Trudeau domestically and internationally. In a conflict of public relations, Trudeau and, by extension, Canada are losing.
The Hindu Forum of Canada's attorney sent a letter to the government on Tuesday, expressing safety concerns and requesting that Nijjar ally Gurpatwant Singh Pannu be denied entry into the country. At approximately the same time, the Muslim Association of Canada criticized Trudeau for his remarks regarding parental demonstrations over gender issues in schools last week. MAC condemned Trudeau's stance.
SOURCE – (SUN)
2023: Travis King In US Custody After North Korea Expulsion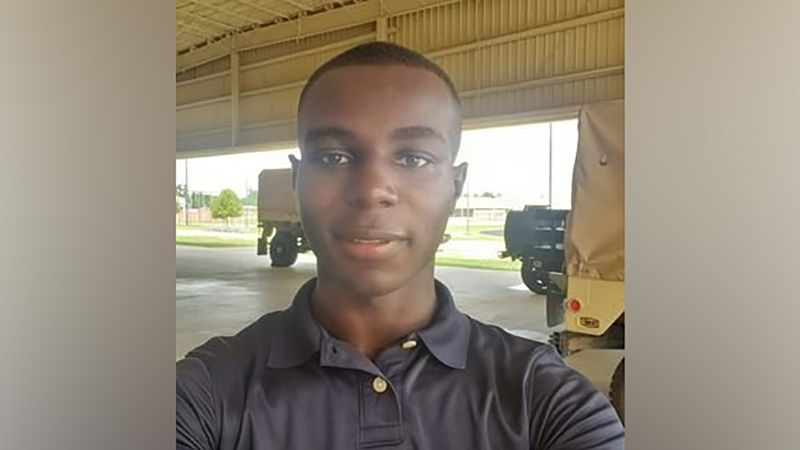 King is in custody. In a statement, Pentagon spokesperson Brig. Gen. Patrick Ryder thanked the Swedish and Chinese governments for their assistance in securing the release of Pte. King.
As there are no diplomatic ties between the United States and North Korea, the Swedish embassy in Pyongyang has traditionally negotiated on behalf of the United States.
During the King case, a Swedish embassy spokesman confirmed that Sweden acted "within its role as a protective power" for the United States in North Korea.
The US Department of State and the White House did not comment on the matter immediately.
According to Reuters, a spokesman for the King family stated that "no substantive comment" was expected at this time.
His relatives have previously informed US media that he faced discrimination while serving in the United States military.
According to reports, his mental health deteriorated during his time in South Korean custody.

Travis King In US Custody After North Korea Expulsion.
Claudine Gates, the mother of Pte. told the Associated Press last month that her son had "so many reasons to come home."
She stated, "I cannot imagine him ever wanting to stay in Korea when he has family in the United States."
Pte King's release by North Korea after 71 days is rapid compared to other Americans the country has previously detained.
Analysts hypothesized that Pyongyang may have used the American soldier as a diplomatic bargaining tool.
Mick Mulroy, a former deputy assistant secretary of defense and CIA paramilitary officer, told the BBC that Pte King's return to US custody is "a good thing," even though he "is a young man who made mistakes."
Mr. Mulroy continued, "He is an American soldier, so it was imperative that we did everything possible to bring him home."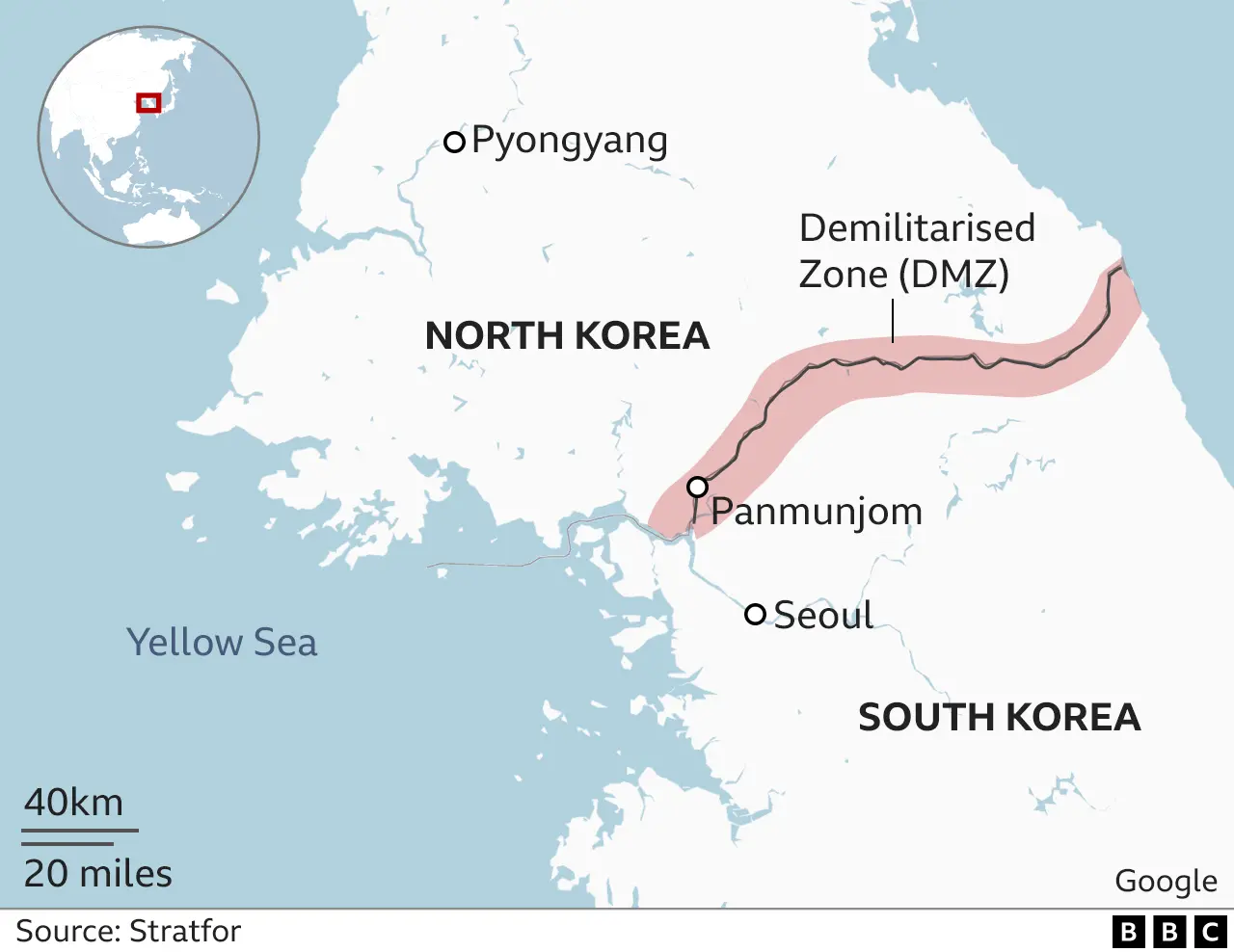 SOURCE – (BBC)
Amazon: US Accuses Online Giant Of Illegal Monopoly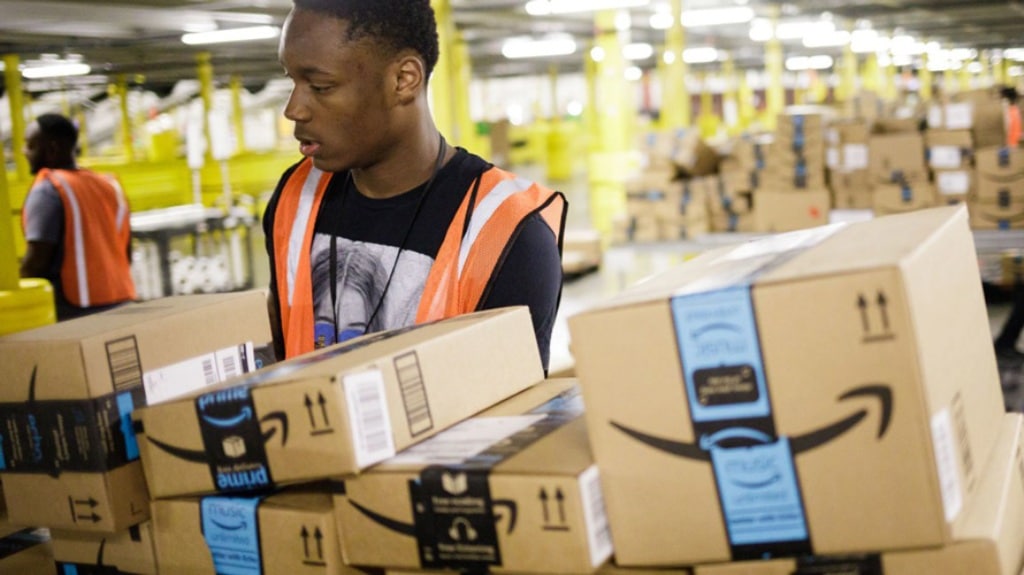 The U.S. government has filed a lawsuit against Amazon, alleging that the internet giant unlawfully maintains monopoly power.
According to the Federal Trade Commission (FTC), Amazon engages in "a set of interlocking anticompetitive and unfair strategies" to increase prices and stifle competition.
Amazon stated that the lawsuit was "incorrect based on the facts and the law, and we look forward to defending ourselves in court."
It is the most recent technology titan to be sued by U.S. authorities.
Lina Khan, the head of the FTC, has had Amazon in her sights for years.
In 2017, Ms. Khan, who was only 29 then, published a significant academic article arguing that the online retailer had evaded antitrust scrutiny.
"With its missionary zeal for consumers, Amazon has marched towards monopoly," she stated then.

The U.S. government has filed a lawsuit against Amazon, alleging that the internet giant unlawfully maintains monopoly power.
Since her unexpected appointment as FTC Chair in 2021, this case has been widely anticipated and regarded as a crucial leadership test.
Some U.S. legislators have called for action to increase competition in online search, retail, and social media in response to the dominance of a handful of large tech companies.
However, under Ms. Khan, the FTC's robust rhetoric against Big Tech has yielded few results.
It failed in its endeavor to prevent Meta from acquiring V.R. company Within in February.
And in July, it failed to prevent Microsoft from acquiring the Call of Duty developer.
Ms. Khan is pressured to make at least one prominent complaint stick, and the FTC has high aspirations for this case.

The U.S. government has filed a lawsuit against Amazon, alleging that the internet giant unlawfully maintains monopoly power.
Along with 17 state attorneys, the agency asserts that the company is a "monopolist" that prevents competitors and sellers from lowering pricing.
In addition, the regulator claimed Amazon's actions "degrade quality for consumers, overcharge sellers, stifle innovation, and prevent rivals from competing fairly with Amazon."
However, the company claims that if the "misguided" FTC lawsuit is successful, consumers will have fewer options, pay higher prices, and experience delayed delivery times.
Due to the alleged monopoly, consumers lose money and receive worse bargains, which is the central argument of the case.
U.S. anti-competition law is complex, but prosecutors must demonstrate that a company's actions have caused financial harm to consumers.
Many of Big Tech's services, such as Google's search engine and Meta's Instagram, are free, proving this is only sometimes straightforward.
Google and the United States government began a court battle earlier this month, with the government accusing Google of monopolizing advertising technology.
SOURCE – (BBC)