Japan Launches 1st Rocket Carrying 'Moon Sniper' Lunar Lander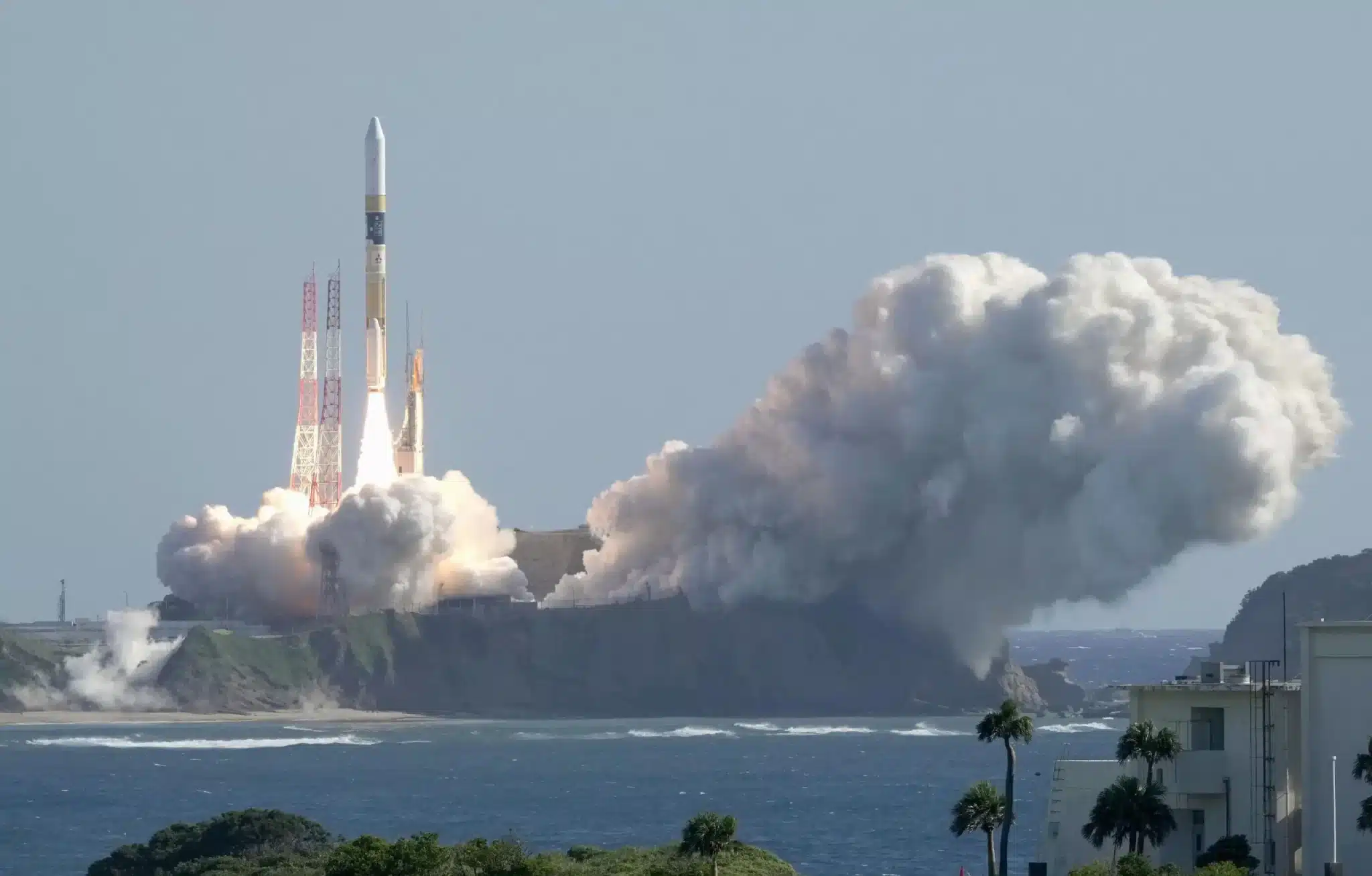 Japan has launched a rocket carrying a lunar exploration spacecraft, aiming to become the world's fifth country to set foot on the moon.
According to the Japanese Aerospace Exploration Agency (JAXA), the domestic H-IIA rocket successfully launched the Smart Lander for Investigating Moon (SLIM) from Tanegashima Space Centre in southern Japan on Thursday.
JAXA's "Moon Sniper" mission seeks to land SLIM within 100 meters (328 feet) of its target location on the lunar surface.
That is far shorter than the typical range of several kilometers.

Japan has launched a rocket carrying a lunar exploration spacecraft, aiming to become the world's fifth country to set foot on the moon.
"By developing the SLIM lander, humans will make a qualitative shift towards being able to land wherever we want, rather than just where it is easy to land," JAXA stated before the launch. "By doing so, it will be possible to land on planets with even fewer resources than the Moon."
According to JAXA, "there have been no previous instances of pinpoint landing on celestial bodies with significant gravity such as the Moon."
The $100 million project will reach the moon in February of next year.
Only the United States, Russia, China, and India have successfully landed on the moon.
Last month, India's spacecraft landed near the moon's unexplored south pole, marking a historic victory for the country's low-cost space effort.
The Chandrayaan-3 mission was successful just days after a Russian probe crashed in the same zone and four years after a previous Indian attempt failed at the final moment.
SOURCE – (AJ)
Shein In Talks To Buy Missguided From Mike Ashley's Frasers Group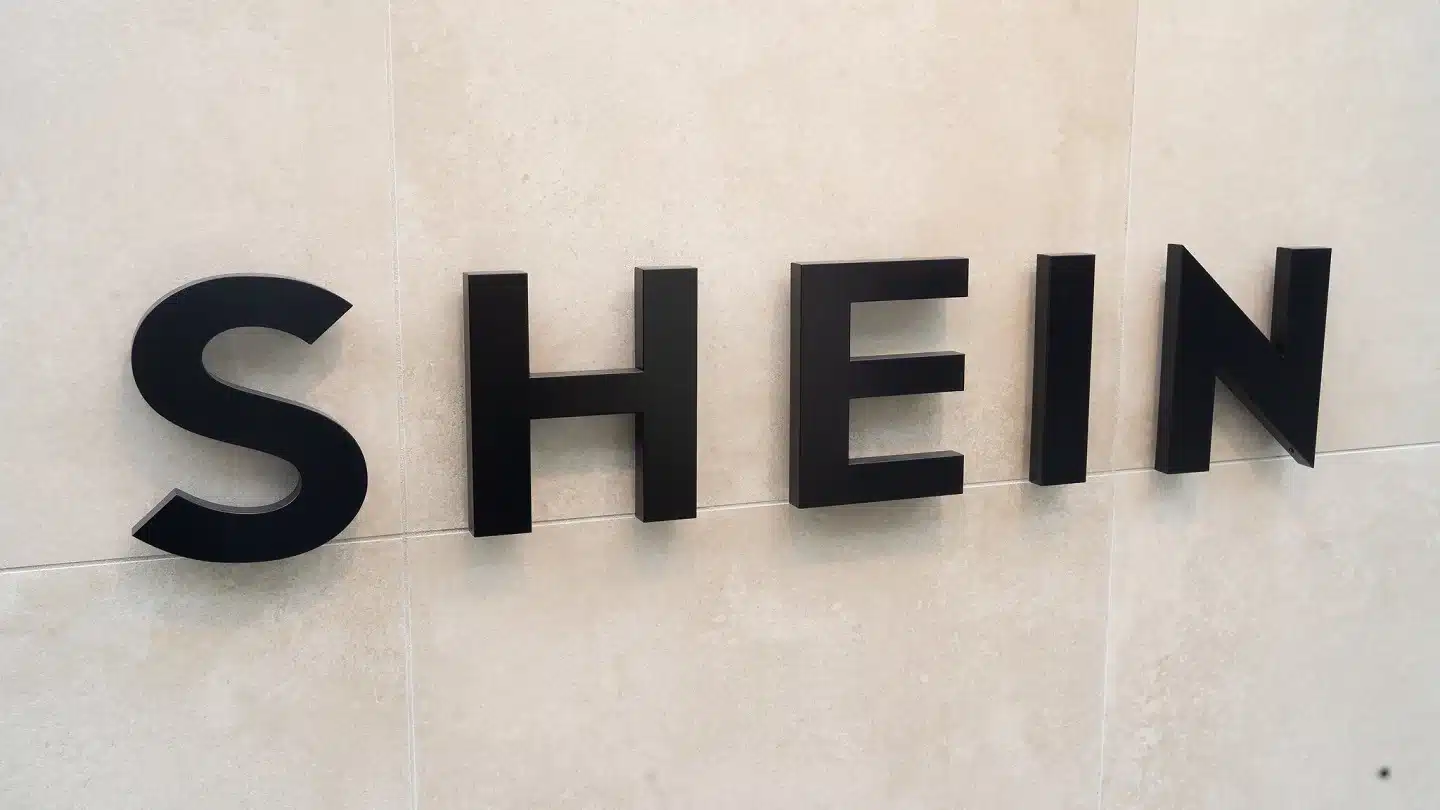 Shein, created in China in 2008, is a global fast fashion behemoth.
According to the BBC, Mike Ashley's Frasers Group is in talks to sell its Missguided clothing brand to online fashion giant Shein.
The talks regarding a purchase, first reported by Sky News, occurred only a year after Frasers acquired the brand.
Last year, Frasers Group paid £20 million for Missguided after the online apparel store went bankrupt.
Shein, created in China in 2008, is a global fast fashion behemoth.

Frasers Group and Shein have both been reached for comment.
According to Sky, the agreement will see Shein acquire Missguided's brand and other intellectual property while Frasers retains the head office.
Missguided, situated in Manchester, was launched in 2009 by Nitin Passi and has since grown to become one of the UK's largest online fashion players.
However, due to supply chain issues, rising freight prices, and increased competition from rivals, it went into administration in May 2022 before being acquired by Frasers Group.
Frasers, which owns the Mike Ashley-founded Sports Direct company, has grown swiftly by acquiring troubled brands. Game, Evans Cycles, Jack Wills, and Sofa.com are examples.
While Mike Ashley is no longer the CEO of Frasers, he still maintains a majority ownership in the company.

Shein, which currently has its headquarters in Singapore, saw a boost in sales during the Covid epidemic when lockdowns increased internet purchases.
It was valued at roughly $66 billion earlier this year, which was lower than a previous valuation of around $100 billion.
It has been speculated that Shein will attempt to float its shares in the United States.
However, in May, a group of US congressmen demanded that Shein be investigated amid allegations that people from China's predominantly Muslim Uyghur community were used as forced labor to create some of the clothing it sells.
Human rights organizations and Western governments, particularly the United States and the United Kingdom, have accused China of perpetrating crimes against humanity against the Uyghurs.
Shein responded to the BBC, saying, "We have zero tolerance for forced labour."
"Our suppliers must follow a strict code of conduct that is aligned with the core conventions of the International Labour Organisation."
SOURCE – (BBC)
Global Inflation Pressures Could Become Harder To Manage In Coming Years, Research Suggests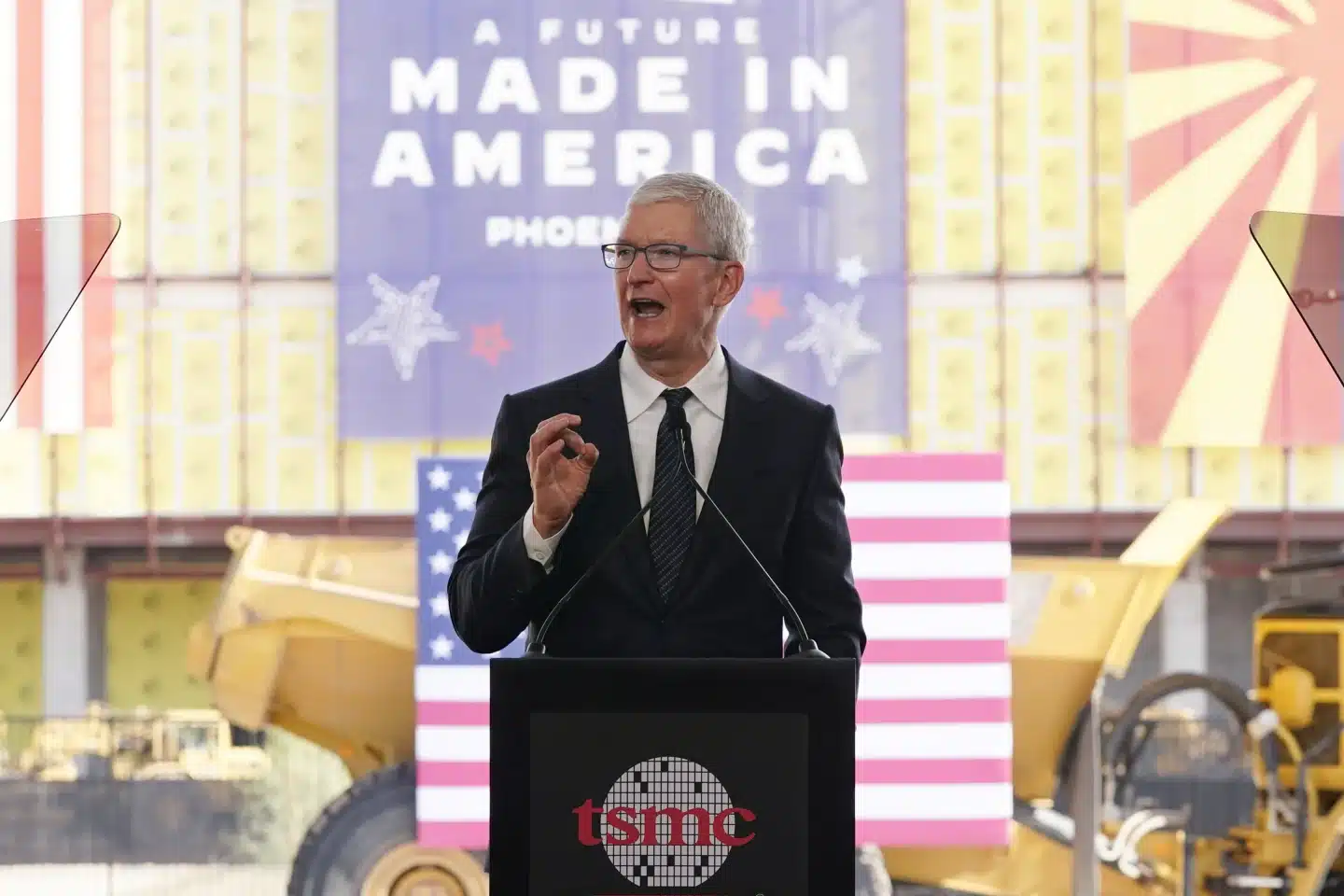 JACKSON HOLE, Wyo. Trade restrictions are rising. Population ageing. A broad shift away from carbon-emitting fossil fuels and towards renewable energy.
The predominance of such tendencies could exacerbate global inflation pressures in the coming years, making it more difficult for the Federal Reserve and other central banks to fulfill their inflation targets.
This was a recurring topic in several high-profile speeches and economic research delivered Friday and Saturday at the Federal Reserve's annual gathering of central bankers in Jackson Hole, Wyoming.
The global economy has been moving towards deeper integration for decades, with goods flowing more freely between the United States and its trading partners. Lower-wage production elsewhere allowed Americans to enjoy low-cost items while keeping inflation low despite losing many American industrial jobs.
That tendency, however, appears to be reversing since the outbreak. Global firms are relocating their supply chains away from China. Instead, They are attempting to make more items in the United States, particularly semiconductors, which are critical in creating automobiles and electrical goods, with the encouragement of substantial subsidies from the Biden administration.
Simultaneously, large-scale expenditures in renewable energy could be disruptive by boosting government borrowing and demand for raw materials, raising inflation. The world's population is aging, and older people are less likely to continue working. These changes could operate as supply shocks, comparable to how shortages of products and labor drove inflation during the pandemic recession's recovery.

Global Inflation Pressures Could Become Harder To Manage In Coming Years, Research Suggests
"The new environment sets the stage for larger relative price shocks than we saw before the pandemic," European Central Bank President Christine Lagarde said in a speech Friday. "If we face both higher investment needs and greater supply constraints, we are likely to see stronger price pressures in commodity markets, particularly for metals and minerals critical to green technologies."
This would complicate the work of the ECB, the Fed, and other central banks tasked with controlling price hikes. Almost all central banks are still fighting to contain the excessive inflation that began in early 2021 and has just partially abated.
"We live in a world where we can expect more and possibly larger supply shocks," said Pierre-Olivier Gourinchas, chief economist of the International Monetary Fund, in an interview. "All of these things tend to make production more difficult and expensive." And that is undoubtedly the combination that central banks despise the most."
The changing trends in global trade patterns drew the greatest attention during Saturday's Jackson Hole summit sessions. According to research by Laura Alfaro, an economist at Harvard Business School, China's proportion of US imports declined 5% from 2017 to 2022 following decades of expansion. Her analysis ascribed the fall to US tariffs and the attempts of significant US corporations to locate alternative sources of goods and parts after China's epidemic shutdowns hampered output.
Those imports were mostly from nations like Vietnam, Mexico, and Taiwan, which have better relations with the US than China – a trend known as "friendshoring."

Global Inflation Pressures Could Become Harder To Manage In Coming Years, Research Suggests
Despite these developments, US imports reached an all-time high in 2022, indicating that total commerce remains strong.
"We are not deglobalizing yet," Alfaro explained. "As trade patterns shift, we are witnessing a looming 'Great Reallocation.'"
She also mentioned that there are early signs of "reshoring," or the return of certain manufacturing to the United States. According to Alfaro, the United States is importing more parts and unfinished goods than before the pandemic, indicating that final assembly is taking place in the country. According to her, the fall in manufacturing jobs in the United States appears to have peaked.
However, Alfaro emphasized that these developments come with drawbacks: in the last five years, the cost of goods from Vietnam has climbed by approximately 10%, and items from Mexico have increased by about 3%, adding to inflationary pressures.
She also stated that China has increased its investment in manufacturing in Vietnam and Mexico. Furthermore, other countries that ship goods to the United States import components from China. These events indicate that the United States' economic connections with China have remained strong.
At the same time, some global factors may act in the opposite direction, lowering inflation in the future years. One of these factors is slowing growth in China, the world's second-largest economy after the US. With its economy in shambles, China will buy less oil, minerals, and other commodities, putting downward pressure on world prices.

Global Inflation Pressures Could Become Harder To Manage In Coming Years, Research Suggests
During a discussion on Saturday, Bank of Japan Governor Kazuo Ueda noted that while China's stuttering growth is "disappointing," it is primarily due to mounting defaults in the country's bloated property sector rather than changes in trading patterns.
Ueda also criticized the United States' growing use of subsidies to encourage domestic manufacturing during the last two years.
"The widespread use of industrial policy around the world may simply result in inefficient factories," Ueda added, because they may not be positioned in the most cost-effective locations.
And World Trade Organisation Director-General Ngozi Okonjo-Iweala defended globalization while criticizing growing subsidies and trade obstacles. She claimed that global commerce frequently restrains inflation and has considerably reduced poverty.
"Predictable trade," she explained, "is a source of disinflationary pressure, lower market volatility, and increased economic activity."Economic fragmentation would be excruciating."
SOURCE – (AP)
Virgin Galactic's 1st Space Tourists Finally Soar, An Olympian And A Mother-Daughter Duo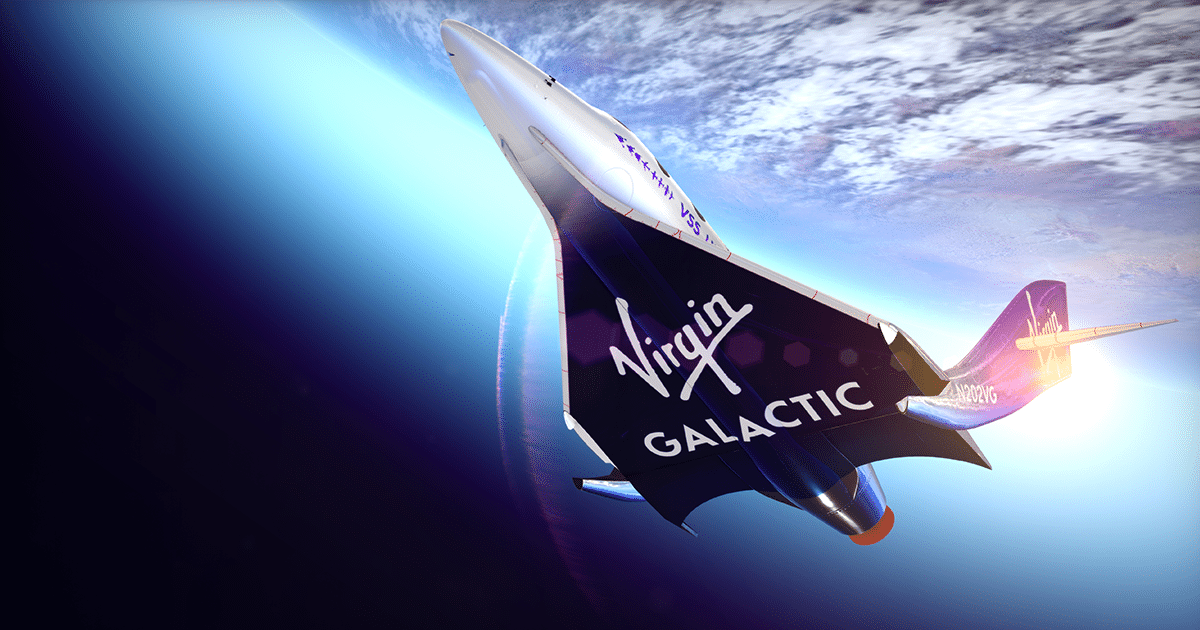 It was the first time four more women were on a space journey than men, thanks to the Virgin Galactic astronaut trainer and one of the two pilots.
When the ship was released from the twin-fuselage airplane that had carried it aloft, families and friends below cheered as it ignited its rocket motor. About 15 minutes of the trip were spent by the rocket ship, which traveled 55 miles (88 km) in altitude.
Virgin Galactic had made seven trips to orbit since 2018, but this was the first time one had a ticket holder. In 2021, the company's creator, Richard Branson, climbed aboard for the first full-size crew ride. On the first commercial flight, military and governmental researchers from Italy took to the skies in June. According to the business, there are currently 800 people on the Virgin Galactic waiting list.
The capsules used by SpaceX and Blue Origin are entirely autonomous and parachute back to Earth, in contrast to Virgin Galactic's plane-launched rocket ship.
From West Texas, Blue Origin makes fast ascents and descends towards the outer reaches of space, similar to Virgin Galactic. Blue Origin has launched 31 passengers, but flights have been suspended due to a rocket mishap last autumn. The capsule, which was empty except for certain experiments, landed unharmed.

It was the first time four more women were on a space journey than men, thanks to the Virgin Galactic astronaut trainer and one of the two pilots.
Only one private business, SpaceX, flies paying passengers to orbit, costing tens of millions of dollars each seat. Already, three private crews have flown in it. Since 2020, SpaceX has been relied upon by NASA, one of its largest customers, to transport its astronauts to and from the International Space Station.
Adventure travel has been popular for many years, but risks are involved. The Titan submarine exploded most recently, killing five tourists on their way to the Titanic site. When Virgin Galactic's rocket plane crashed during a test flight in 2014, one of the pilots was killed.
However, since the first one was launched into orbit in 2001 with the Russians, space tourists have continued to queue up.
Branson, a resident of the British Virgin Islands, observed the flight on Thursday from a gathering in Antigua. The prime minister of the nation, Schahaff's mother, and other family members accompanied him.
He sent the new space fliers a message on X, formerly Twitter, saying, "Welcome to the club."
For the company's initial 50 clients, known as the Founding Astronauts, Branson staged a virtual lottery a few months ago to determine a pecking order. Given his advanced age and Parkinson's disease, according to Virgin Galactic, the committee decided Goodwin would travel first.
SOURCE – (AP)