Jerry Springer, Politician-Turned-TV Ringmaster, Dies At 79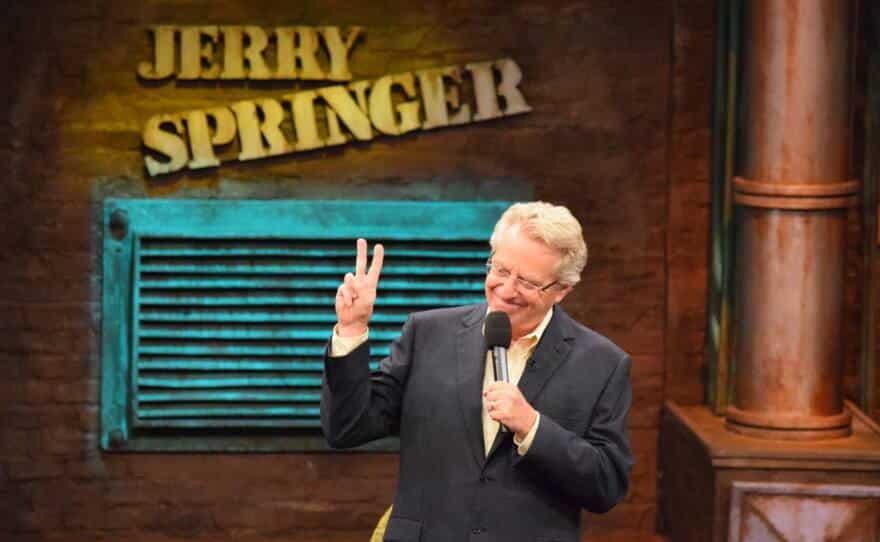 CINCINNATI, Ohio – Jerry Springer, the 79-year-old former mayor and television anchor whose namesake TV show featured a three-ring circus of dysfunctional families eager to bare all on weekday afternoons, including brawls, vulgarity, and blurred images of nudity, died Thursday.
In its heyday, "The Jerry Springer Show" was a rating juggernaut and a cultural pariah in the United States, synonymous with filthy drama. Over its 27-year history, the daytime talk show was a favorite American guilty pleasure, beating Oprah Winfrey's show at one point. It was known for chair-throwing and bleep-filled confrontations.
Springer described it as "escapist entertainment," while others saw it as contributing to the dumbing-down of American societal ideals.
"Jerry's ability to connect with people was at the heart of his success in everything he tried, whether that was politics, broadcasting, or just joking with people on the street who wanted a photo or a word," Jene Galvin, a family representative and Springer's friend since 1970, said in a statement. "He is irreplaceable, and his loss is heartbreaking, but memories of his intellect, heart, and sense of humor will live on."

According to the statement, Jerry Springer died quietly at home in suburban Chicago following a brief illness.
Springer joked on Twitter that he was a "talk show host, ringmaster of civilization's end." He'd also told folks, jokingly, that his desire for them was "may you never be on my show."
The show terminated in 2018 after more than 4,000 episodes, never veering from its fundamental salaciousness: some of its final episodes had names like "Stripper Sex Turned Me Straight," "Stop Pimpin' My Twin Sister," and "Hooking Up With My Therapist."
Springer provided a defense against distaste in a "Too Hot For TV" film broadcast in the late 1990s when his daily program approached 7 million viewers.
"Look, television does not and must not create values; it is simply a picture of everything that is out there — the good, the bad, and the ugly," Springer said, adding, "Believe this: The politicians and companies that seek to control what each of us may watch are a far greater danger to America and our prized freedom than any of our guests have ever been or could be."
He also claimed that the participants in his show volunteered to be subjected to whatever scorn or humiliation was in store.
Gerald Norman Springer was born on February 13, 1944, at a London tube station used as a bomb shelter. His parents, Richard and Margot, were German Jews who fled to England during the Holocaust, resulting in numerous relatives' deaths in Nazi gas chambers. They moved to the United States when their kid was five years old and resided in the Queens neighborhood of New York City, where Springer acquired his first Yankees baseball gear and became a lifetime admirer.
He attended Tulane University for political science and Northwestern University for law. He was involved in politics for much of his adult life, even considering a bid for governor of Ohio in 2017.
He started as an adviser in Robert F. Kennedy's disastrous 1968 presidential campaign. Springer, who worked for a law company in Cincinnati, campaigned unsuccessfully for Congress in 1970 before being elected to the city council in 1971.
Jerry Springer resigned in 1974, citing "an abrupt move that shook Cincinnati's political community" in The Cincinnati Enquirer. He claimed "very personal family considerations," although he did not disclose a vice investigation involving prostitution. Springer later admitted to paying prostitutes with personal checks, which could have been the subject of one of his future episodes.

Jerry Springer considered a Senate run in 2003.
He had married Micki Velton the previous year when he was 30. Katie was born to her parents, who divorced in 1994.
Springer soon rose through the political ranks, obtaining a council member in 1975 and then mayor in 1977. He then became a renowned nighttime political commentator on local television. He and co-anchor Norma Rashid eventually helped NBC station WLWT-TV's broadcast become the top-rated news show in the Cincinnati market.
Springer's talk show debuted in 1991 with a more traditional structure, but after he departed WLWT in 1993, it was given a sleazy makeover.
It was voted No. 1 on TV Guide's list of the "Worst Shows in Television History," but it was rated gold. Springer became a superstar as a result, and she went on to host a liberal radio talk show and "America's Got Talent," star in the film "Ringmaster," and compete in "Dancing With the Stars."
"With all of the joking I do with the show, I'm fully aware and thank God every day that my life has taken this incredible turn because of this silly show," Springer said to Cincinnati Enquirer media reporter John Kiesewetter in 2011.
Jerry Springer considered a Senate run in 2003, even before Donald Trump's political rise from reality TV celebrity, hoping to attract "nontraditional voters," individuals "who believe most politics are bull."
"I connect with a whole bunch of people who probably connect to me right now more than a traditional politician," Springer. He opposed the Iraq war and supported increasing public healthcare but did not run.

Jerry Springer also frequently referred to the country he immigrated to at age five as "a beacon of light for the rest of the world."
Jerry Springer told a Democratic rally in 2003, "I have no other motivation than to say I love this country."
Jerry Springer had a nationally syndicated "Judge Jerry" show in 2019 and continued to speak out on a podcast about anything that was on his mind, but his shock value had dwindled in the new era of reality television and combative cable TV talk shows.
David Bianculli, a professor at Monmouth University and a television historian, claimed in 2018 that "real life lapped him not only by other programs but by other programs."
Despite the constraints Springer's show imposed on his political ambitions, he accepted its legacy. Springer mentioned a quotation by then-National Review pundit Jonah Goldberg in a 2003 fund-raising infomercial ahead of a probable U.S. Senate candidature the following year, who warned of new people brought to the polls by Springer, including "slack-jawed yokels, hicks, weirdos, pervs, and whatnots."
Springer mentioned the quote in the infomercial and wanted to reach out to "regulators."
SOURCE – (AP)
Russell Brand Lashes Out At 'Legacy Media' For Trying To Silence Him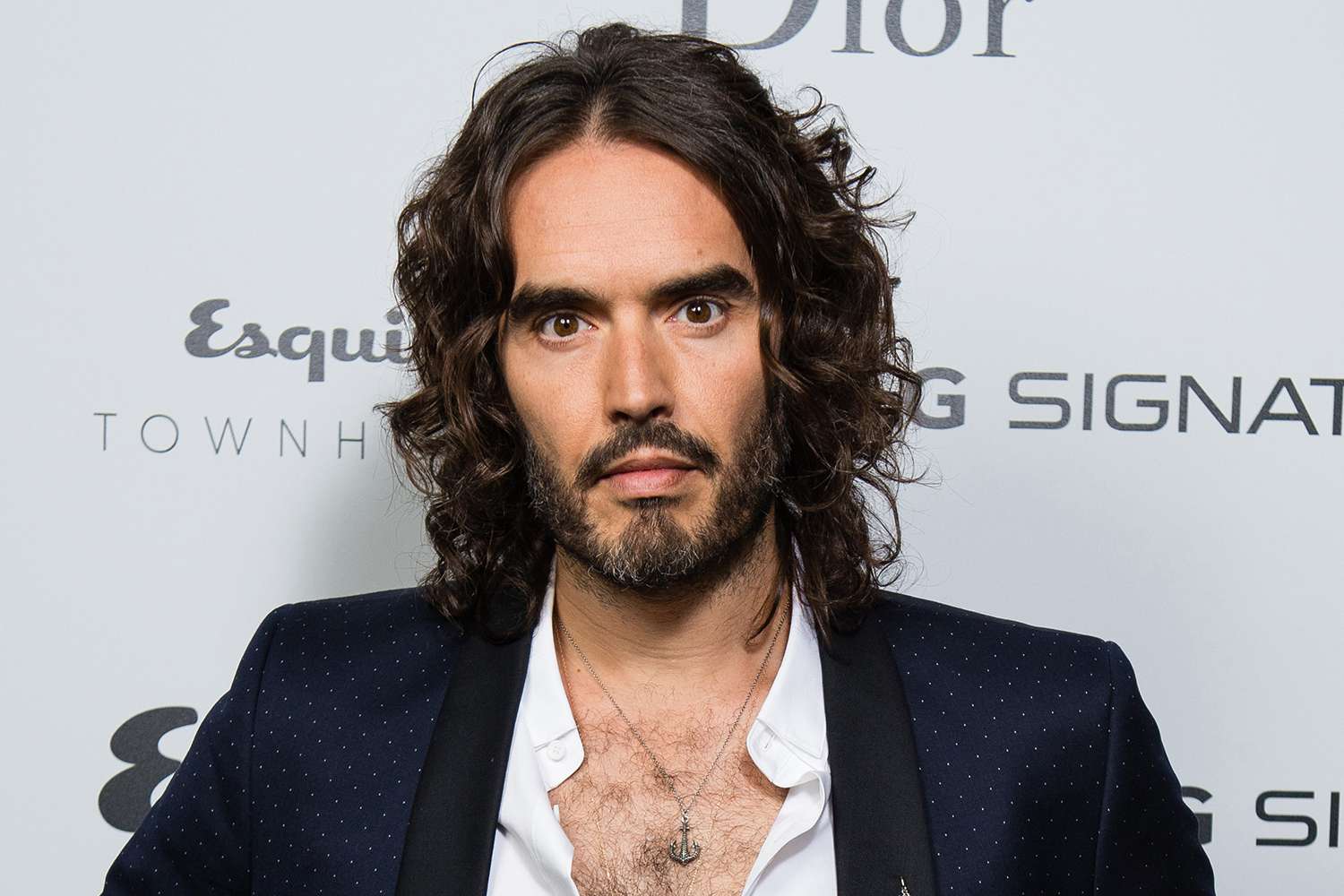 Russell Brand attacks established media outlets as he confronts multiple sexual assault allegations and an ongoing police investigation in the United Kingdom.
Brand, 48, took to Rumble, a free-speech alternative to YouTube, to inform his 1.6 million followers that the allegations against him are part of a "legacy media" and "establishment narratives" campaign to suppress him. How do I know that the global media assault against free speech is in full swing? Brand said in his 20-minute video, "Guess!"
"Today, of course, we're discussing the events of the past week, but in particular the collusion between big tech and the government and what appears to be a concerted effort by legacy media, the state, and big tech to silence independent media voices."
The Forgetting The Sarah Marshall star stated that there is a concerted effort by the "Trusted News Initiative," a collection of well-established global news organizations, to "cooperate with one another and corroborate one another to shut down what they believe to be their true enemy: independent media voices."
Brand also implied that the allegations were part of a plan to discredit him due to his skepticism regarding the COVID-19 vaccine and his criticism of the mainstream media and "big tech sites."

Russell Brand attacks established media outlets as he confronts multiple sexual assault allegations and an ongoing police investigation in the United Kingdom.
YouTube announced last week that it was removing the comedian's ability to monetize his videos due to "serious allegations" against him. Brand noted that, fortunately, Rumble has yet to follow suit.
The British comedian then encouraged viewers to subscribe for $60 per year to gain access to his premium content.
At least four women have made allegations of "non-recent" sexual assault against the actor, which prompted the British police to launch an investigation on Monday, prompting Brand's latest tirade.
The Sunday Times, The Times of London, and Channel 4's Dispatches reported that one of the accusers is a 16-year-old. Another accused Brand in 2012 of having assaulted her in Los Angeles. Additionally, one of the women stated that he was physically and emotionally abusive.
Some women cited Brand's newfound prominence as an online wellness influencer for their decision to speak out.
Detective Superintendent Andy Furphy of the Met's Specialist Crime Command, who is conducting the investigation, told the Associated Press, "We continue to encourage anyone who believes they may have been a victim of a sexual offence to contact us, no matter how long ago it occurred."

Russell Brand attacks established media outlets as he confronts multiple sexual assault allegations and an ongoing police investigation in the United Kingdom.
Brand's previous comedic routines also began to resurface. In one clip from his BBC radio program The Russell Brand Show, he advises a 15-year-old to have a birthday celebration with a sexual theme.
"Assuming you are 16 years old, it is illegal for you to consume alcohol or use illegal drugs," Brand said.
"Now, you will be legally allowed to have sexual partners," he continued. Now, I believe the festivities should be themed around legal sex.
In a second viral video posted on X, Brand made a tasteless joke about having intercourse with women regardless of their "age, race, or whether or not they're awake."
"That's the policy I use for women," Brand said. "Hello, a woman is present. Let's not get caught up in details such as age, ethnicity, or whether or not they're awake. Simply get there and give them the greatest night of their lives."
Before the allegations were made public earlier this month, Brand described the alleged encounters as "consensual" in an Instagram post.
"I have received two extremely disturbing letters, one from a mainstream media TV company and one from a newspaper, containing a laundry list of offensive and aggressive assaults. "Amongst this litany of astonishing, rather baroque attacks are some very serious accusations that I categorically refute," he stated.
"When I was in the movies, I was extremely promiscuous, as I have written extensively about in my novels. During that period of promiscuity, every single relationship I had was consensual."
SOURCE – (thesun)
David McCallum, Star Of Hit TV Series 'The Man From U.N.C.L.E.' And 'NCIS,' Dies At 90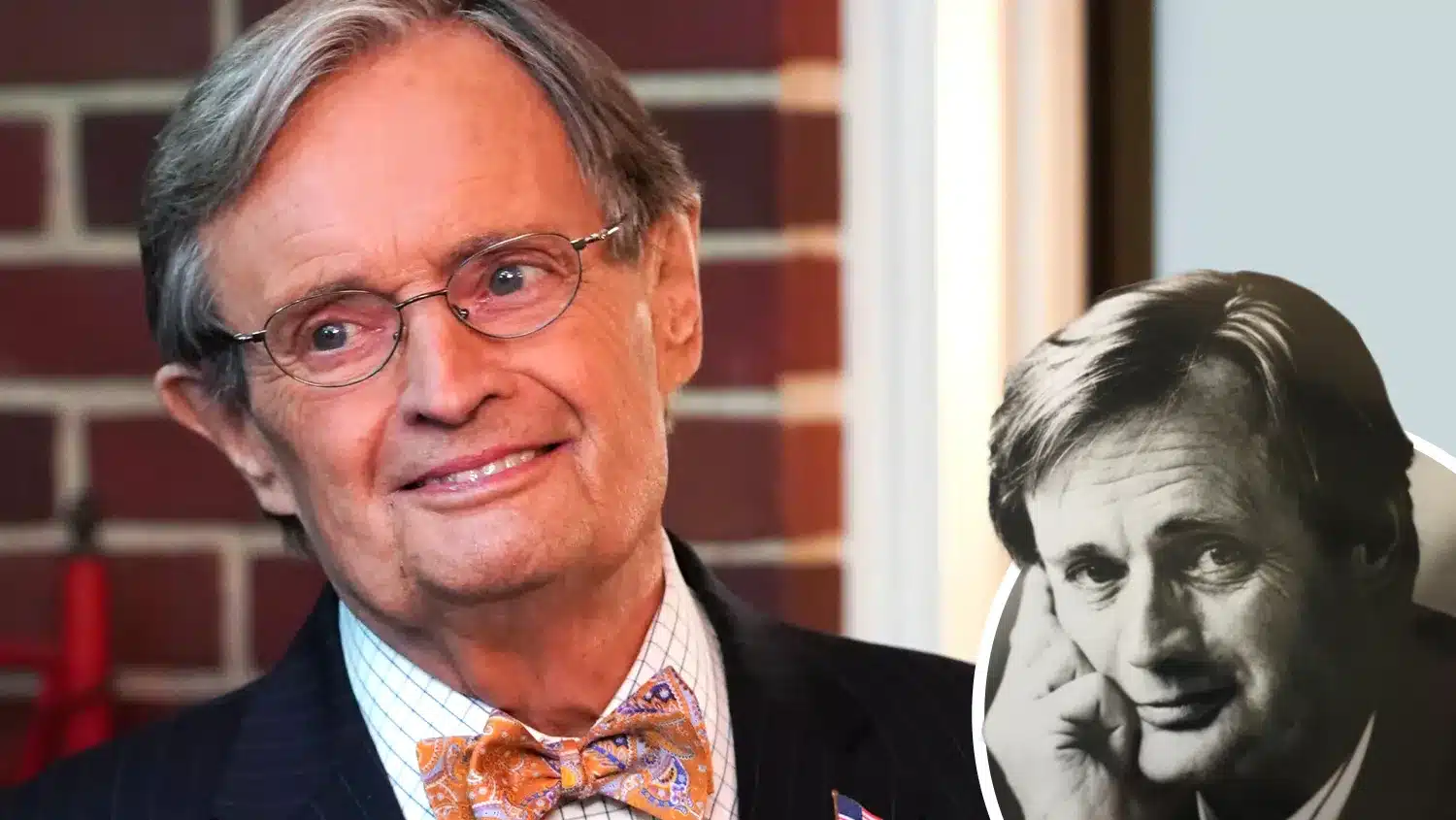 LOS ANGELES — David McCallum, an adolescent heartthrob in the 1960s series "The Man From U.N.C.L.E." and the eccentric medical examiner in the popular series "NCIS" four decades later, has passed away. He was 90 years old.
CBS said that McCallum died of natural causes surrounded by family at New York Presbyterian Hospital on Monday.
"David was a talented actor and author who many people across the globe adored. CBS said, "He led an extraordinary life, and his legacy will live on through his family and the countless hours of film and television that will never disappear."
McCallum, who was born in Scotland, had been successful in films such as "A Night to Remember" (about the Titanic), "The Great Escape," and "The Greatest Story Ever Told" (as Judas). In the mid-1960s, "The Man From U.N.C.L.E." made the blond actor with the Beatles-inspired haircut a ubiquitous name.
The popularity of the James Bond novels and films spawned a proliferation of secret operatives on both large and small screens. According to Jon Heitland's "The Man From U.N.C.L.E. Book," Bond originator Ian Fleming contributed to developing "The Man From U.N.C.L.E."

CBS said that McCallum died of natural causes surrounded by family at New York Presbyterian Hospital on Monday.
Robert Vaughn portrayed Napoleon Solo, an agent in a covert, high-tech squad of crime fighters whose initials stood for United Network Command for Law and Enforcement. The program debuted in 1964. Despite the Cold War, the agency had international personnel, including McCallum as Solo's Russian sidekick, Illya Kuryakin.
McCallum recalled that the role was initially relatively minor, adding in a 1998 interview, "I'd never heard of the word'sidekick' before."
The show received mixed reviews but eventually gained popularity, especially among teenage females drawn to McCallum's good looks and enigmatic, intelligent character. By 1965, Illya was Vaughn's primary partner, and both stars were mobbed during personal appearances.
The series ran until 1968. In 1983, Vaughn and McCallum reunited for the nostalgic television film "The Return of the Man from U.N.C.L.E.," in which the agents were coaxed out of retirement to save the world again.
McCallum returned to television in 2003 with another series featuring an agency with initials: CBS's "NCIS." He portrayed Dr. Donald "Ducky" Mallard, a nerdy pathologist for the Naval Criminal Investigation Service, which investigates offenses involving the Navy or Marines. Mark Harmon portrayed the leader of NCIS.
McCallum stated that he believed Ducky, who wore glasses and a bow tie and had an eye for beautiful women, "looked a little silly, but it was great fun to do." He also took the position seriously, spending time in the coroner's office in Los Angeles to learn how autopsies are conducted.

David McCallum, an adolescent heartthrob in the 1960s series "The Man From U.N.C.L.E." and the eccentric medical examiner in the popular series "NCIS"
Co-star Lauren Holly lamented his passing on X, formerly Twitter: "You were the kindest man. "We appreciate your being you." The 20th-anniversary marathon of "NCIS" on Monday night will now include an "in memoriam" card in memory of McCallum.
Gradually gaining an audience, the show eventually made the list of top 10 programs. McCallum, who resided in New York, rented a one-bedroom flat in Santa Monica while "NCIS" was filmed.
"He was a scholar and a gentleman who was always gracious, a consummate professional, and never one to turn down a jest. Working with him from day one was a privilege; he never let us down. According to a statement from "NCIS" Executive Producers Steven D. Binder and David North, he was merely a legend.
McCallum's work on "U.N.C.L.E." earned him two Emmy nominations, and he received a third nomination for his role as an educator battling alcoholism in the 1969 Hallmark Hall of Fame film "Teacher, Teacher."
In 1975, he portrayed the title character in a short-lived science fiction series titled "The Invisible Man," from 1979 to 1982, he portrayed Steel in the British science fiction series "Sapphire and Steel." Over the years, he has also made guest appearances on numerous television programs, including "Murder, She Wrote" and "Sex and the City."
He appeared on Broadway in the 1968 comedy "The Flip Side" and in the 1999 revival of "Amadeus" starring Michael Sheen and David Suchet. Additionally, he acted in several off-Broadway productions.
McCallum was a longtime American citizen, telling The Associated Press in 2003, "I have always admired the freedom this country stands for and everything it stands for. And I reside here and enjoy voting here."
In 1933, David Keith McCallum was born in Glasgow. His father played the violin, and his mother, David, played the cello. When David was 3 years old, the family migrated to London, where David Sr. played with the London Philharmonic and Royal Philharmonic.

David McCallum, an adolescent heartthrob in the 1960s series "The Man From U.N.C.L.E." and the eccentric medical examiner in the popular series "NCIS"
The young David studied the oboe at the Royal Academy of Music. He determined he wasn't good enough, so he studied briefly at the Royal Academy of Dramatic Art before turning to theatre. In an interview with the Los Angeles Times in 2009, he stated, "I was a small, emaciated blonde with a sunken chest, so there weren't a whole lot of roles for me."
After completing his military service, he returned to London and began working in live television and film. In 1957, he appeared in "Robbery Under Arms" alongside Jill Ireland, an emerging Australian actress. The couple tied the knot in the same year.
McCallum was a member of the large ensemble of "The Great Escape" in 1963, and he and his wife became friends with Charles Bronson, who also appeared in the film. Ireland fell in love with Bronson, and she and McCallum divorced in 1967 after their separation. In 1968, she married Bronson.
McCallum stated in 2009, "Everything turned out well because shortly after that I met Katherine Carpenter, a former model, and we've been married for 42 years."
Paul, Jason, and Valentine were McCallum's three sons from his first marriage, and Peter and Sophie were his son and daughter from his second. Jason overdosed and perished.
"He was a genuine Renaissance man — he was fascinated by science and culture and would turn those passions into knowledge. As an example, according to a statement released by Peter McCallum, he was able to conduct a symphony orchestra and (if necessary) could execute an autopsy based on his decades-long preparation for his role on NCIS.
In 2007, while working on "NCIS," McCallum told a reporter, "I've always felt that the harder I work, the more fortunate I become. I believe in serendipity, but I also believe that dedicating yourself to what you do is the greatest way to succeed in this life."
SOURCE – (AP)
Spain Charges Pop Singer Shakira With Tax Evasion For A Second Time And Demands More Than $7 Million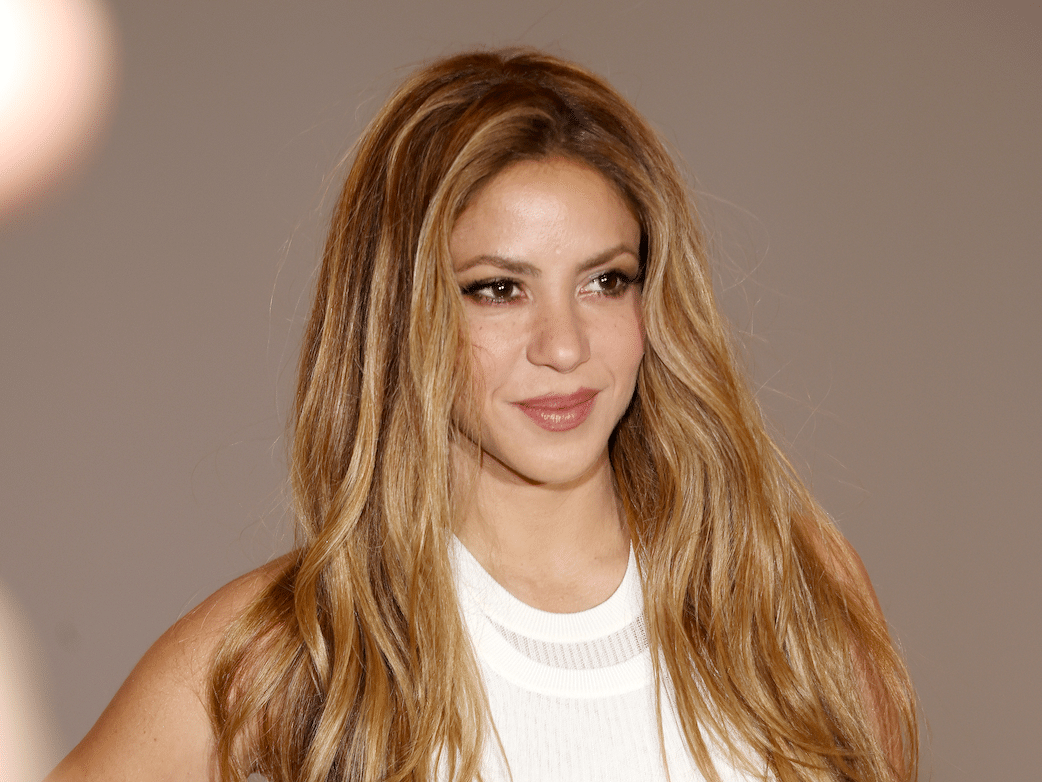 BARCELONA, SPAIN — Spanish prosecutors have charged Colombian pop sensation Shakira with failing to pay 6.7 million euros ($7.1 million) in tax on her 2018 earnings, authorities announced Tuesday. This is Spain's most recent fiscal accusation against the Colombian singer.
Prosecutors in Barcelona alleged in a statement that Shakira used an offshore company based in a tax refuge to avoid paying the tax.
According to the statement, she has been notified of the allegations in Miami, where she resides.
Shakira is already scheduled to be tried in Barcelona on November 20 for a separate case involving her residence between 2012 and 2014. Prosecutors allege she neglected to pay 14.5 million euros in taxes in this instance.
Prosecutors in Barcelona have asserted that the Grammy winner spent more than fifty percent of the 2012-2014 period in Spain and thus should have paid taxes in the country, even though her official residence was in the Bahamas.

Spanish prosecutors have charged Colombian pop sensation Shakira with failing to pay 6.7 million euros ($7.1 million) in tax on her 2018 earnings.
Last July, Spanish tax officials launched a new investigation against Shakira. Prosecutors have decided to file charges after reviewing the evidence compiled over the past two months. No trial date has been set.
Llorente y Cuenca, the public relations firm previously managing Shakira's affairs, had no immediate comment.
Last July, it was stated that the artist had "always complied with the law and followed the advice of her financial advisors."
Since she began dating the now-retired football player Gerard Pique, Shakira, whose full name is Shakira Isabel Mebarak Ripoll, has been linked to Spain. The couple, who have two children, resided in Barcelona until the end of their 11-year relationship last year.
In the past decade, Spain's tax authorities have cracked down on football superstars such as Lionel Messi and Cristiano Ronaldo for not paying their entire tax obligations. These athletes were found guilty of tax evasion but were spared prison time due to a provision that enables judges to forego sentences of less than two years for first-time offenders.
SOURCE – (AP)