Kathy Griffin Diagnosed With "Extreme Case" Of Complex PTSD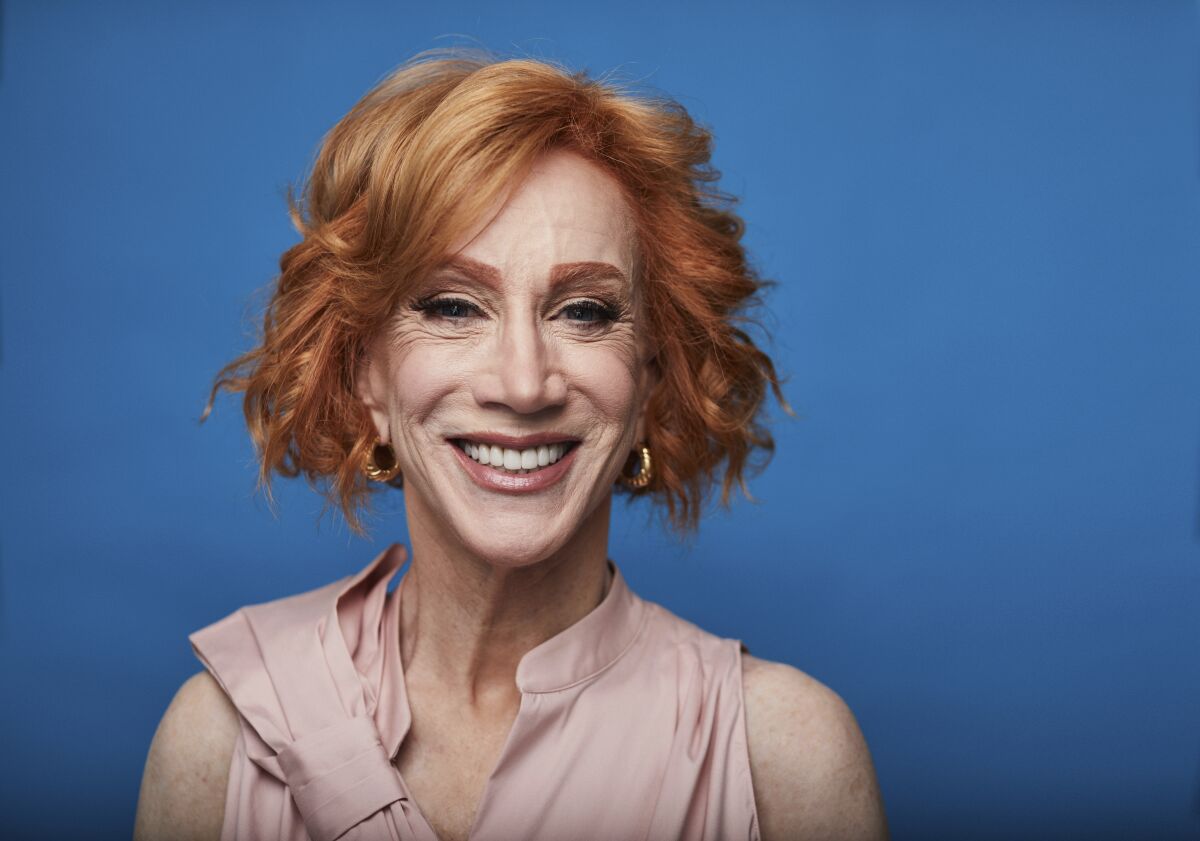 Kathy Griffin Shares Lung Cancer Diagnosis: "I've Never Smoked"
Kathy Griffin is ready to share something she has "never talked about publicly."
The comedian opened up on TikTok this week about being diagnosed with post-traumatic stress disorder (PTSD).
"This is going to sound, whatever, you can laugh or whatever, but I've been diagnosed with complex PTSD," Griffin said. "They call it an extreme case."
PTSD can include symptoms where a person "involuntarily and vividly" relives a traumatic event, and complex PTSD can also lead to difficulty "managing your emotions and having relationships," according to the U.K.'s National Health Service.
After asking for coping tips from her followers with depression and anxiety, she continued the video by explaining, "If any of you know my story, you'll understand that this started for me about five and a half years ago. Wink. You know, cancer didn't help.
"I have lots of tools, but it is extremely intense," Griffin, 62, wrote in the caption. "I've never experienced anything like this in my life."
Kathy Griffin is ready to share something she has "never talked about publicly."
In August 2021, Griffin revealed she had been diagnosed with lung cancer despite having "never smoked." She later had half of her left lung removed and declared in December 2021 that she was cancer-free.
Griffin—who spent Easter this year getting an MRI—added in an April 14 video that she experienced an eight-hour "attack" on April 13, describing it as "eight hours of freaking writhing in pain in the bed."
"Today, I felt like one might be coming on," the Emmy winner shared. "So, I'm on my walk now, and I'm outside and looking at the ocean, which is helpful. And I'm sort of almost like a mid-anxiety attack right now. It feels good to be walking my way through it. I keep telling myself it won't last forever."
Moving forward, she's planning to get professional help by trying eye movement desensitization and reprocessing (EMDR) therapy, she said in the comments.
Per the Cleveland Clinic, "This method involves moving your eyes a specific way while you process traumatic memories. EMDR's goal is to help you heal from trauma or other distressing life experiences."
But in the meantime, Griffin said one big remedy is her four dogs, telling one user, "They are my healers."
SOURCE – (ENEWS)
Patrick Stewart, A Shakespearean Actor Who Soars In Sci-Fi, Looks Back On His Life In Memoir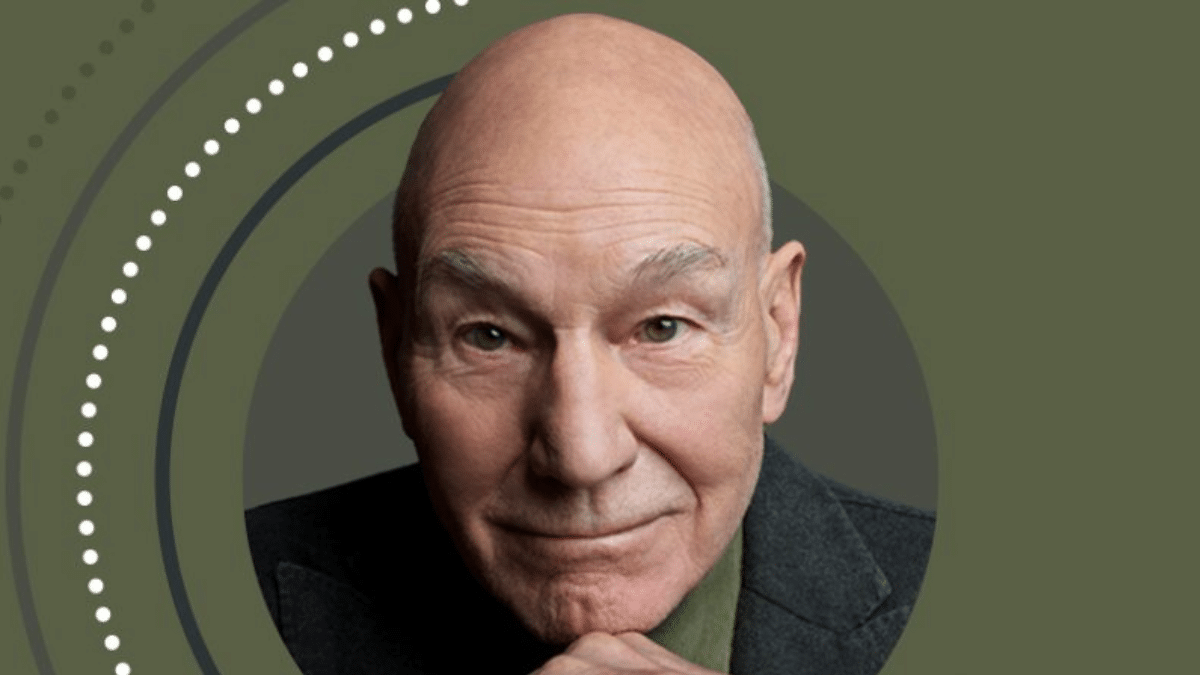 NEW YORK — Famous "Star Trek" captain Patrick Stewart has boldly gone into his past where no one has gone before.
The actor spent most of the pandemic at his computer composing his memoir, which will be released this autumn under "Making It So," a phrase he borrowed from "Star Trek: The Next Generation."
"My long-term memory is extremely robust. Memory after memory and sensation and sensation and feelings all scuttled back the moment I turned the key on day one, Stewart, 83, said in a Zoom interview from his residence in Los Angeles.
It is a remarkable tale of a child who grew up poor in northern England, became a great Shakespearean stage actor, and then a sci-fi movie icon aboard the USS Enterprise and in the "X-Men" film series.
He grew up in a home without a lavatory or a bathroom, sold furniture as a young man, and worked his way up the regional theatre ranks in England — including touring and a crush on Vivien Leigh — before a 14-year run with the Royal Shakespeare Company and a rise to fame in Los Angeles.
Stewart says in the interview that authoring the book has been a highly therapeutic experience. "I know my therapist is among those anticipating the book the most. I anticipate hearing, "Why didn't you tell me about this?"

Patrick Stewart, A Shakespearean Actor Who Soars In Sci-Fi, Looks Back On His Life In Memoir.
If there is one shadow, it is that of Stewart's father, a former British Army regimental sergeant prone to violent eruptions against his mother.
Stewart writes about how he and his elder brother, Trevor, braced for nights when their dad came home drunk and angry. "Sometimes with an outstretched hand, and sometimes with a closed fist. He consistently targeted her cranium."
Stewart wonders if the violence initiated his career. "The stage would prove to be a safe space, a refuge from real life, in which I could inhabit another person, living in another place and time," he writes.
Other portraits emerge of those who were kind to Stewart along the way, such as Paul McCartney, Rod Steiger, and Kirk Douglas, as well as those who were not: Stewart commanding one of Gene Roddenberry's starships was never acceptable to "Star Trek" creator Gene Roddenberry or "Dune" director David Lynch.
"I wanted to be truthful, but I also wanted to be respectful and cautious. The most difficult aspect of the experience was determining how much I should say. What should I refrain from saying?
"It's almost certain that someone will come forward and say, 'How dare you?'" That is ludicrous.' I've brought this upon myself. But I took it extremely seriously."

Patrick Stewart, A Shakespearean Actor Who Soars In Sci-Fi, Looks Back On His Life In a Memoir.
Stewart, preparing to portray Hamlet in 1966, is given an hour-long tutorial by the late great director Peter Hall, widely regarded as the most influential figure in modern British theatre.
Stewart says, "When the hour was up and I checked my notebook, it contained nothing but scribbles." "I realised that he had opened up this text to me in ways that no one else had ever done before."
The grace with which he dealt with premature receding is a further example. Stewart would audition with a hairpiece, then remove it and make his case: two actors for the price of one.
Stewart dedicates the book to two influential instructors who instilled in him a passion for Shakespeare and inspired him to pursue a career in acting. Later in his 40s, when he was asked to portray Jean-Luc Picard, a 24th-century starship captain, his appreciation for Shakespeare would prove beneficial.
"The etiquette of their speech and demeanor reminds me of numerous Shakespearean situations in which I had participated onstage. I realized that I should portray Jean Luc as if he were a character from "Henry IV," which is about courageous men.
Later in life, Stewart explored his sense of humor by donning crustacean costumes and lending his voice to Seth MacFarlane cartoons. People believed it would be entertaining to watch me play against type, he writes.
Throughout the memoir, Stewart is just as critical of himself as anyone else. Again and again, he confesses to mistakes or being unnecessarily stiff, at one point calling himself a "pompous ass." Stewart explains that his relationship with his offspring is "a work in progress."
"I needed to do better by the women with whom I was romantically involved," he writes in one section. My two unsuccessful marriages are my greatest regret in a life filled with happiness and accomplishments.
Writing the book became "some of the happiest days of my life," he says, despite pausing the audiobook a few times because he was weeping.
Sunny, his wife, observed that he appeared lighter and cheerful after a writing session. "She said I would come down smiling and kind of glowing because of the whole experience of going back."
SOURCE – (AP)
Beyoncé's Renaissance World Tour Is Over. But It's Coming To Movie Theaters Soon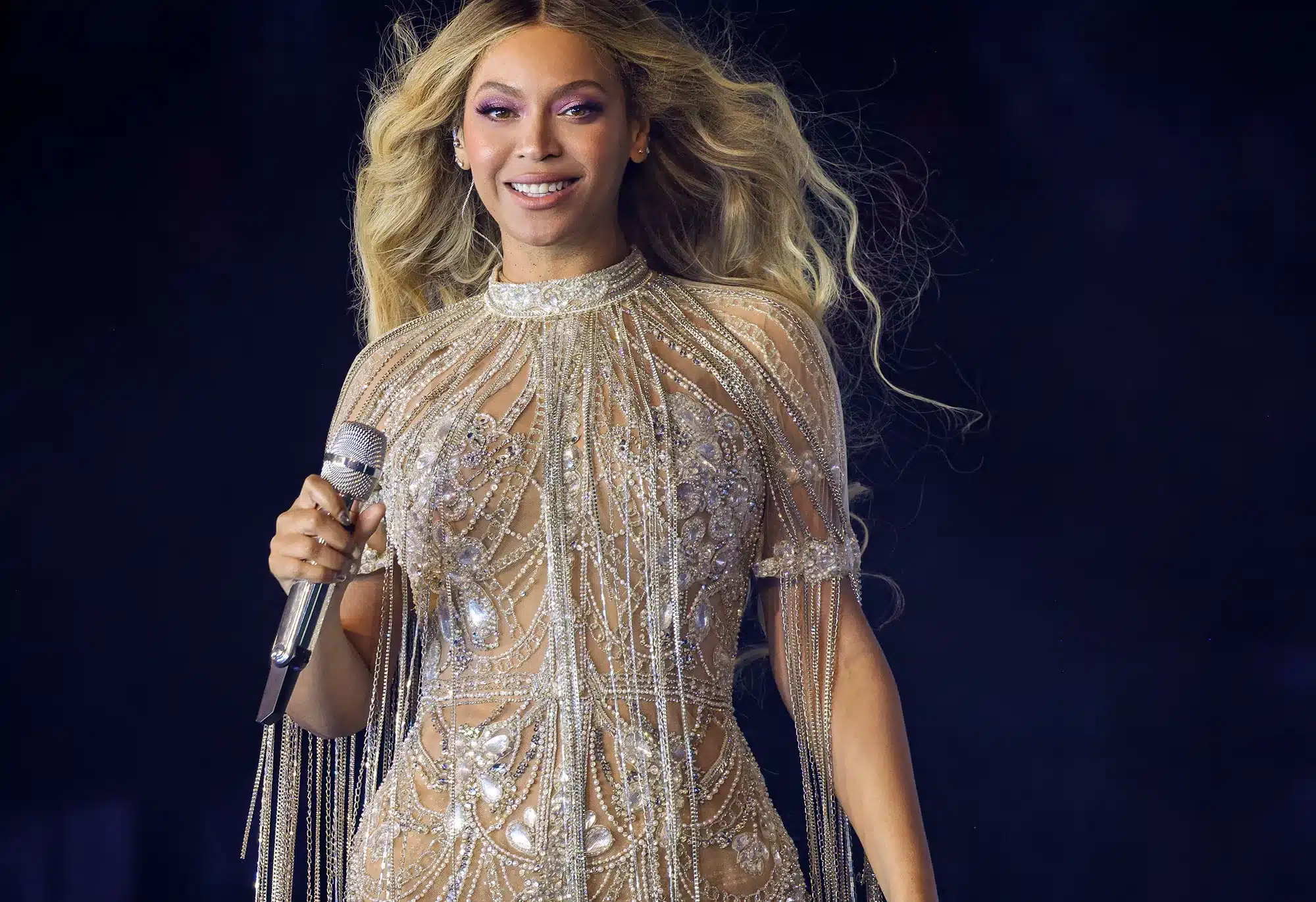 NEW YORK — Monday, AMC Theatres announced that a documentary chronicling Beyoncé's recently concluded 39-city Renaissance World Tour will premiere in North American theatres on December 1.
The film adds a second blockbuster from a music superstar to a fall film lineup that the ongoing screen actors' strike has marginally diminished. As with "Taylor Swift: The Eras Tour," which premieres on October 13, "Renaissance: A Film By Beyoncé" is released directly by AMC, without studio involvement.
Tickets cost a minimum of $22 plus tax. AMC stated that the film will broadcast for a minimum of four weeks.
Beyoncé's previous films include "Homecoming," a 2019 Netflix film that captures her 2018 Coachella performance. Beyoncé and Swift are rumored to receive at least 50 percent of ticket sales in their agreements with AMC.

Beyoncé and Swift are rumored to receive at least 50 percent of ticket sales in their agreements with AMC.
The film chronicles her tour supporting her Grammy-winning album "Renaissance" from 2022. It mixes concert footage and elements of a visual album while trailing the tour from its beginning in Stockholm, Sweden, in May to the finale Sunday night in Kansas City, Missouri.
Approximately 2,7 million concert-goers attended over five months. According to Billboard, the tour has garnered close to 500 million dollars.
The film's description states, "It is about Beyoncé's intention, hard work, involvement in every aspect of the production, her creative mind and purpose to create her legacy and master her craft."
The singer posted a trailer to her Instagram account with the message, "Be careful what you ask for, because I just might give it to you."
SOURCE – (AP)
Taylor Swift Watches Travis Kelce's Chiefs Take On The Jets At MetLife Stadium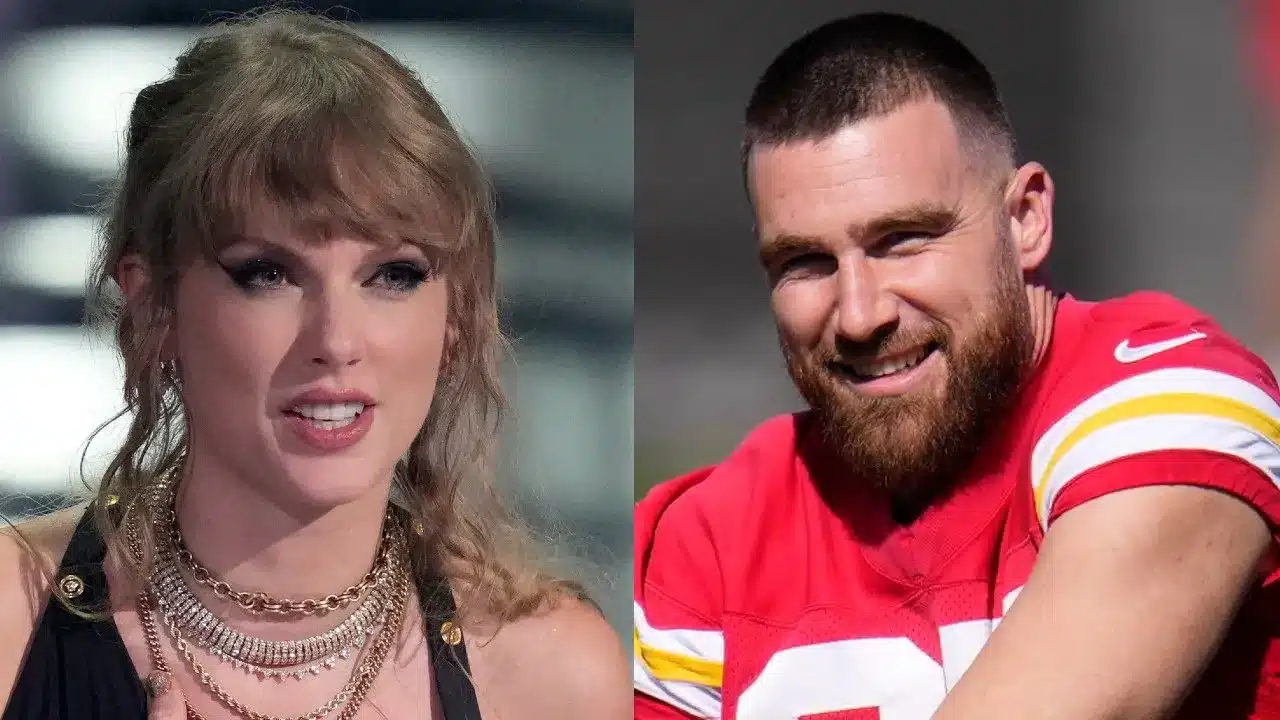 EAST RUTHERFORD, New Jersey — Taylor Swift could not pass up another opportunity to observe Travis Kelce play football.
The 12-time Grammy Award winner arrived at MetLife Stadium approximately forty minutes before Sunday night's kickoff to witness Travis and his Kansas City Chiefs defeat the New York Jets 23-20.
Swift, wearing blue jean shorts, a black long-sleeved top, and a leather jacket, entered the stadium's security area with actors Ryan Reynolds, Blake Lively, and Hugh Jackman, as captured by SNY. NBC's broadcast cut to Swift multiple times during the game, including a shot of the pop star with her arm around Donna Kelce, who was donning her son's No. 87 jersey.
Swift's appearance comes a week after she attended Arrowhead Stadium, dressed in red and white, to witness the Chiefs' 41-10 home victory over the Chicago Bears with Donna Kelce. Swift accepted the All-Pro tight end's invitation to observe the game and had to see more of Travis and the Chiefs in action.
Taylor Swift is on a break from her Eras Tour, which resumes on November 9 in Buenos Aires, Argentina. Travis acknowledges Swift's daring appearance at the Chiefs game but remains tight-lipped about their relationship. Twenty minutes before commencement, NBC aired a tour advertisement.

Taylor Swift could not pass up another opportunity to observe Travis Kelce play football.
Swift is familiar with MetLife Stadium, having performed three sold-out concerts there in May. Two of those performances were attended by Jets quarterback Aaron Rodgers, who returned to the team this past weekend after tearing his left Achilles tendon on the fourth play of his September 11 debut.
Rodgers attended a squad meeting on Saturday evening and was at the stadium to observe player warmups on Sunday evening.
Swift and Kelce have not disclosed details about their relationship. Kelce stated on his podcast "New Heights with Jason and Travis Kelce" earlier this week that Swift "looked amazing" at the contest.
Regarding her time spent in the suite, Kelce stated, "Everyone was speaking positively about her." "Moreover, the day proceeded flawlessly for Chiefs fans. Naturally, we plan everything, ladies and gentlemen."
Kelce invited Swift to that game after failing to present her a friendship bracelet during the Kansas City stop of her Eras Tour.
SOURCE – (AP)