'Margaritaville' Singer Jimmy Buffett, Who Turned Beach-Bum Life Into An Empire, Dies At 76
NEW YORK – Jimmy Buffett, the singer-songwriter who popularised beach bum soft rock with the carefree Caribbean-flavored song "Margaritaville" and turned it into a billion-dollar empire of restaurants, resorts, and frozen concoctions, has died. He was 76.
"Jimmy passed away peacefully on the night of September 1, surrounded by his family, friends, music, and dogs," according to a statement issued late Friday on Buffett's official website and social media pages. "He lived his life like a song until his last breath and will be sorely missed by so many."
The statement did not mention where Buffett died or the cause of death. Buffett had to cancel shows in May due to illness, and he admitted in social media posts that he had been hospitalized but provided no details.
"Margaritaville," which was released on February 14, 1977, immediately became a state of mind for those "wastin' away," an excuse for a life of low-key enjoyment and escapism for those "growing older, but not up."
The song is a leisurely depiction of a loafer on his front porch, watching tourists sunbathe while a batch of prawns boils. The singer has a fresh tattoo, a possible hangover, and feelings for a lost love. A salt shaker needs to be found somewhere.
"What seems like a simple ditty about getting blotto and mending a broken heart turns out to be a profound meditation on the often painful inertia of beach dwelling," Spin magazine wrote in 2021. "The tourists come and go, indistinguishable from one another." Whether or not anyone is around to witness it, waves crest and break. Everything that might signify anything has already happened, and you have no idea when."

Jimmy Buffett, the singer-songwriter who popularised beach bum soft rock with the carefree Caribbean-flavored song "Margaritaville," has died. He was 76.
The song "Changes in Latitudes, Changes in Attitudes" from the album "Changes in Latitudes, Changes in Attitudes" spent 22 weeks on the Billboard Hot 100 list and peaked at No. 8. The song was inducted into the Grammy Hall of Fame in 2016 for its cultural and historic significance, became a karaoke standard, and helped market Key West, Florida, as a distinct musical sound and a world-renowned resort.
"There was no such place as Margaritaville," Buffett explained to the Arizona Republic in 2021. "It was a made-up place in my mind, basically made up about my experiences in Key West and having to leave Key West and go on the road to work, then come back and spend time by the beach."
Buffett's alleged desire for the simplicity of island life became a multimillion-dollar brand as the song spawned restaurants and resorts. With a net worth of $1 billion, he ranks 18th on Forbes' list of the Richest Celebrities of All Time.
Buffett's "music made millions of people happy." "I'll be eternally grateful for his kindness, generosity, and outstanding performances over the years," former President Bill Clinton posted on X, formerly Twitter.

Jimmy Buffett, the singer-songwriter who popularised beach bum soft rock with the carefree Caribbean-flavored song "Margaritaville," has died. He was 76.
Buffett's discography, which included songs like "Fins," "Come Monday," and "Cheeseburgers in Paradise," was never well received by music critics. His millions of supporters, known as "Parrotheads," showed up to his shows wearing plastic parrots, cheeseburgers, sharks, and flamingos on their heads, leis around their necks, and flamboyant Hawaiian shirts.
"It's pure escapism, that's all," he told the Republic. "I'm not the first to do it, and I won't be the last." But, having pleasure is a necessary component of human existence. It would help if you got away from whatever you do for a living or other aspects of your life that stress you out. I strive to make work at least 50/50 enjoyable, and thus far, that has worked."
His unique Gulf Coast blend of country, pop, folk, and rock used instrumentation and tonalities more often associated with the Caribbean, such as steel drums. The music was a mash-up of steelpans, trombones, and pedal steel guitars. Buffett's amazing ear for hooks and light rhythms was frequently overshadowed by his lyrics about fish tacos and sunsets.
In a review of Buffett's 2020 album "Life on the Flip Side," Rolling Stone gave reluctant praise. "He continues mapping out his surfy, sandy corner of pop music utopia with the chill, friendly warmth of a multi-millionaire you wouldn't mind sharing a tropically-themed 3 p.m. IPA with, especially if his gold card was on the bar when the last round came."
On Saturday, tributes arrived from all walks of life, from Hollywood star Miles Teller, who posted images of himself with Buffett, to former Alabama U.S. Sen. Doug Jones, who said on X, previously Twitter, that Buffett "lived life to the fullest and the world will miss him." The Beach Boys' Brian Wilson penned "Love and Mercy, Jimmy Buffett."
Buffett's evolving brand began in 1985 with the launch of a series of Margaritaville-themed stores and restaurants in Key West and was followed in 1987 by the construction of the first Margaritaville Café nearby. Several more opened in Florida, New Orleans, and California during the next two decades.
Since then, the brand has expanded into dozens of categories, including resorts, men's and women's apparel and footwear, a radio station, a beer brand, ice tea, tequila and rum, home décor, food items like salad dressing, Margaritaville Crunchy Pimento Cheese & Shrimp Bites, and Margaritaville Cantina Style Medium Chunky Salsa, the Margaritaville at Sea cruise line and restaurants like Margaritaville.
"Escape to Margaritaville," a romantic comedy in which a singer-bartender named Tully falls for the significantly more career-minded Rachel, who is vacationing with pals and hanging out at Margaritaville, the hotel bar where Sully works, was also on the bill.
James William Buffett was born on Christmas Day 1946 in Pascagoula, Mississippi, and raised in Mobile, Alabama, a port town. He went from busking on the streets of New Orleans to playing six nights a week at Bourbon Street bars after graduating from the University of Southern Mississippi in Hattiesburg, Mississippi.

Jimmy Buffett, the singer-songwriter who popularised beach bum soft rock with the carefree Caribbean-flavored song "Margaritaville," has died. He was 76.
He published his first album, "Down To Earth," in 1970, then seven more every year, with his 1974 single "Come Monday" from his fourth studio album "Living and Dying in 34 Time," peaking at No. 30. Then there was "Margaritaville."
He appeared on over 50 studio and live recordings, typically with his Coral Reefer Band, and was constantly on tour. He was nominated for two Grammy Awards, two Academy of Country Music Awards, and a Country Music Association Award.
Buffett was in Austin, Texas, when he had the idea for "Margaritaville." He and a companion had stopped for lunch at a Mexican restaurant before she dropped him off at the airport for his flight back to Key West, so they drank margaritas.
"And I kind of came up with the idea that this is just like Margaritaville," Buffett told the Republic. "She just laughed and put me on the plane." And I began working on it."
He began writing on the plane and completed it while driving down the Keys. "There was a car wreck on the bridge," he explained. "And we got stuck for about an hour, so I finished the song on the Seven Mile Bridge, which seemed appropriate."
Buffett was also the author of several books, including "Where Is Joe Merchant?" and "A Pirate Looks At Fifty," and he co-produced and co-starred in a film adaptation of Carl Hiaasen's novel "Hoot."
Buffett leaves behind his wife, Jane, two children, Savannah and Sarah, and a son, Cameron.
SOURCE – (AP)
Russell Brand Speaks Out for the First Time Since Sex Allegations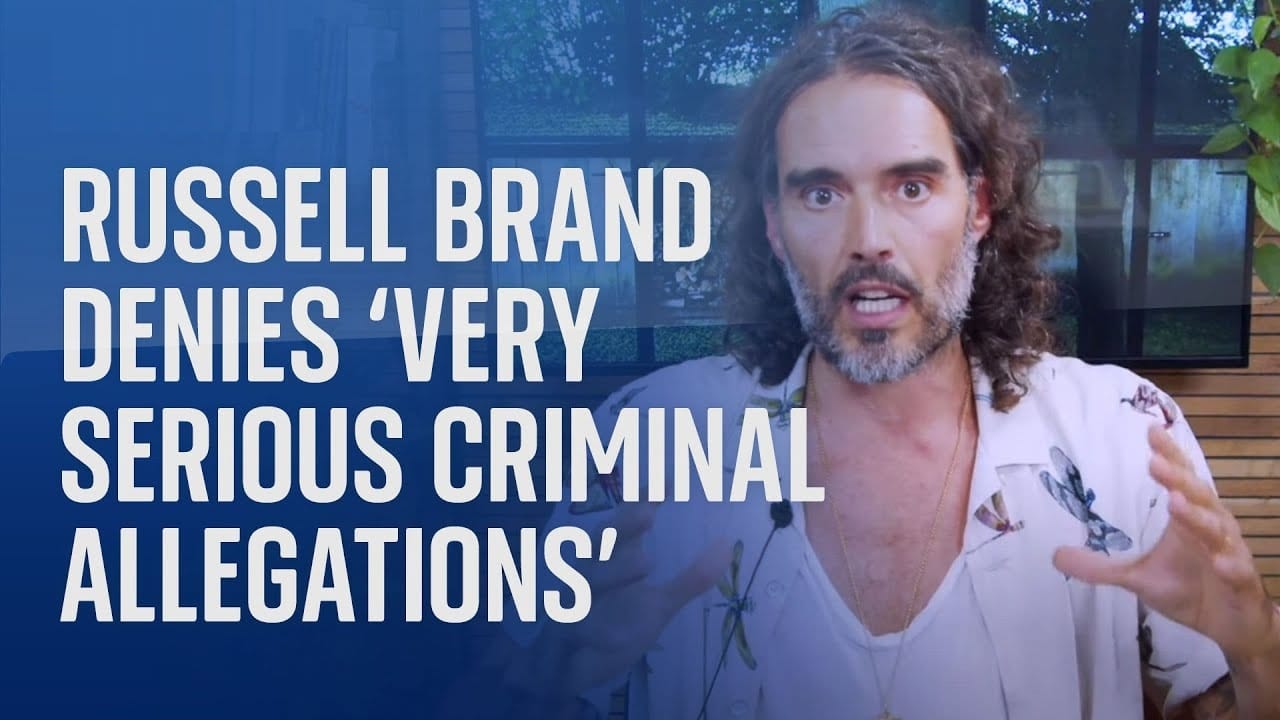 Russell Brand says it's been a "extraordinary and distressing" week following allegations of rape and sexual abuse against him.
He thanked fans for their support and for "questioning the information that you've been presented with" in a video posted on social media.
They are his first public comments since the Sunday Times and Channel 4's Dispatches reported charges about him last weekend.
Russell Brand has refuted the allegations.
Four women accused Brand of sexual assaults and rape between 2006 and 2013, according to a collaborative investigation by the Sunday Times, the Times, and Channel 4's Dispatches.
Brand disputed the charges prior to their publication, claiming that his encounters were "always consensual."
The actor and comedian did not explicitly address the allegations in his three-minute video on Friday, but he did make statements about "media corruption and censorship" and "deep state and corporate collusion."
He claimed he would post a longer film on the video streaming site Rumble on Monday, citing the platform's "clear commitment to free speech."
Rumble said earlier this week that it would not "join a cancel culture mob" in response to a question from a UK Parliament inquiry on whether it would slash Brand's salary in the wake of the claims.
Four women filed claims against Russell Brand in the Sunday Times, Times, and Channel 4 investigation:
One woman claims Brand raped her against a wall in his Los Angeles home without using a condom. She claims Brand tried to stop her leaving until she told him she needed to use the loo. She was treated at a rape crisis centre on the same day, according to medical records obtained by the BBC.
A second woman in the United Kingdom claims Russell Brand assaulted her when he was in his early 30s and she was still in school. She claims he referred to her as "the child" during a controlling and emotionally abusive relationship. In retrospect, she claims he "engaged in grooming behaviours."
A third woman claims that while working with Brand in Los Angeles, he sexually attacked her. She claims she constantly ordered Brand to get off her, and when he finally did, he "flipped" and became "super angry." He allegedly threatened her with legal action if she notified anybody else about her claim.
The fourth woman claims Brand sexually assaulted her in the UK and was physically and emotionally hostile to her.
Another woman accused Brand this week of exposing himself to her and then laughing about it on his BBC radio show in 2008.
YouTube has barred Brand's channels from receiving money from advertisements for "violating" the platform's "creator responsibility policy." It stated that it was acting "to protect" its users.
In recent years, he has repositioned himself, regularly sending videos to his online fans on spirituality, anti-establishment politics, and, most lately, UFOs.
Keywords: stay free with russell brand, brand x with russell brand, how old is russell brand, the russell brand show
BTS Member Suga Begins Alternative 18 Month Military Service In South Korea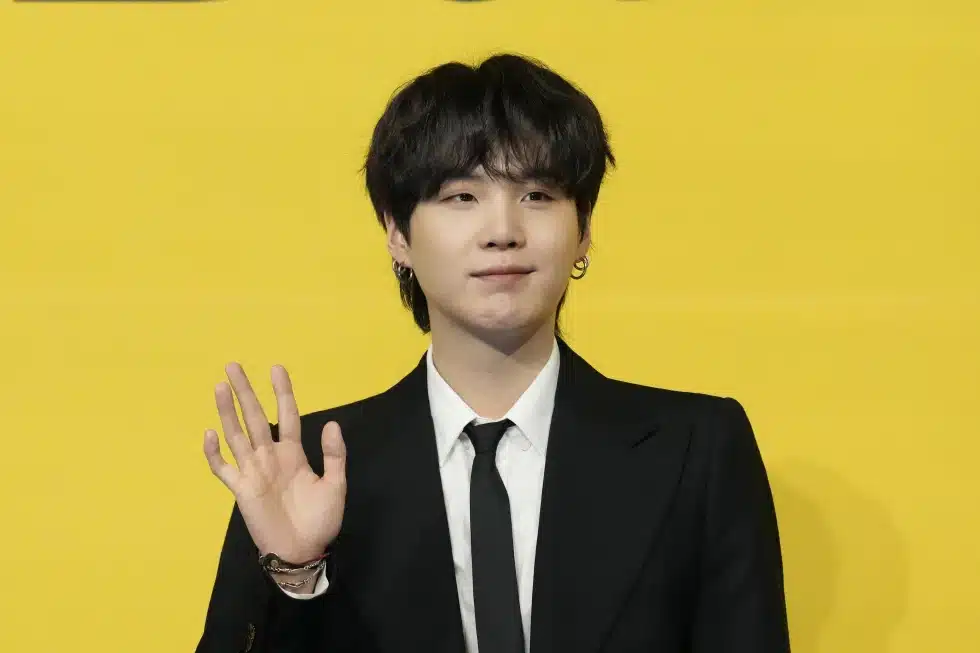 SEOUL, South Korea – Suga, a member of the K-pop supergroup BTS, began his mandatory military service as a social service representative on Friday, an alternative form of military service in South Korea.
Suga, age 30, became the third member of the group to begin performing military duties. The remaining two, Jin and J-Hope, are already serving in active duty at army bases.
"I will faithfully serve and return… Please remain healthy and we'll see you all in 2025!" Suga wrote in a message posted to the Weverse online fan community.
Big Hit Music, the management agency for BTS, reported that Suga began commuting to a workplace designated under the alternative military service system.
Due to threats from North Korea, all able-bodied males in South Korea must serve in the army, navy, or air force for 18 to 21 months under a conscription system. For 21 months, individuals with physical and mental impairments can perform their duties at non-military facilities such as welfare centers, community service organizations, and post offices.
Local media reported that Suga's alternative service in 2020 was presumably related to shoulder surgery.

Suga, a member of the K-pop supergroup BTS, began his mandatory military service as a social service representative on Friday.
Active duty soldiers must complete five weeks of fundamental military training at boot camps before beginning service. According to the Military Manpower Administration, those performing alternative service must complete three weeks of basic military training and have the option to choose when to do so.
Unknown was the facility where Suga began serving. In a statement released earlier this week, BTS's management agency, Bit Hit Music, asked Suga's admirers not to visit him at work during his military service.
Big Hit Music requested that warm regards and encouragement be conveyed only in their souls. "We ask for your continued love and support for (Suga) until he completes his service and returns."
Last year, a heated public debate erupted over whether BTS members should be exempt from their mandatory military obligations. However, the group's administration agency ultimately reported that all seven members would meet their obligations.
South Korean law exempts athletes, classical and traditional musicians, ballet dancers, and other dancers if they have contributed to the nation's prestige. K-pop performers do not qualify for the special exemption.
SOURCE – (AP)
Sophie Turner Sues To Force Estranged Husband Joe Jonas To Turn Over Children's Passports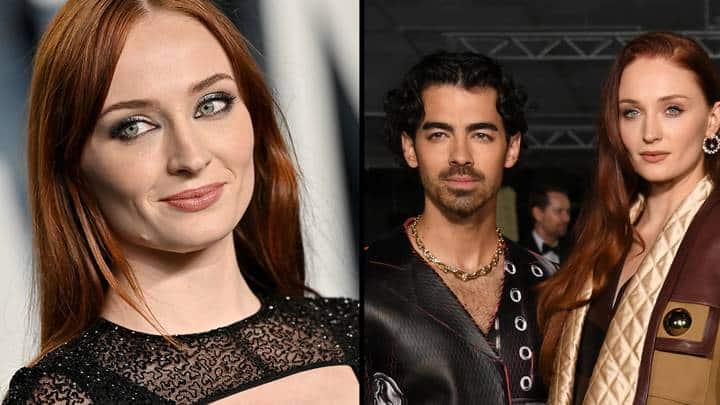 NEW YORK — On Thursday, actress Sophie Turner filed a lawsuit against her estranged spouse, pop star Joe Jonas, to compel him to turn over the passports of their two young daughters so she can take them to England.
Turner, who was served with divorce papers this month after four years of marriage to Jonas, stated in her petition that the couple intended to nurture their daughters in her home country of England. It was also stated that the girls, aged 3 and 1, "are both fully involved and integrated in all aspects of daily and cultural life in England."
Sofie, best known for her role as Sansa Stark on HBO's "Game of Thrones," filed her petition in New York federal court under the child abduction clauses of the Hague Convention, an international treaty designed to compel the return of a child stolen from their "habitual residence."
Sofie, 27, and Jonas, 34, reportedly agreed to raise their daughters in England and relocated there in April of this year.
During part of August and September, while Jonas began a tour with his band, the Jonas Brothers, in the United States, Turner would be working long hours filming a television series in England. Therefore, Turner stated that she and Jonas had consented for the children to travel with Jonas and a nanny.
The plan was for Turner to travel to New York to collect the children after filming concluded on September 14, but "the breakdown of the parties' marriage happened very suddenly," Turner said.

On Thursday, actress Sophie Turner filed a lawsuit against her estranged spouse, pop star Joe Jonas.
According to Turner, Jonas filed for divorce in Florida on September 1, and she found out about it on September 5 through the media. The couple announced on their Instagram accounts on September 6 that they had mutually decided to terminate their marriage amicably.
Turner claims that she and Jonas met on September 17 and asked him for the children's passports so she could transport them back to England. However, Jonas refused to hand over the passports of the girls, who were born in the United States and hold dual U.S. and British citizenship.
According to the court filing, Turner temporarily houses the girls in a Manhattan hotel. The Jonas Brothers were scheduled to perform in Philadelphia and Baltimore on Thursday and Friday, respectively.
Jonas stated that he is "seeking shared parenting so that the children are raised by both their mother and father" and that he is "fine with the children being raised in both the United States and the United Kingdom."
"This is a regrettable legal dispute over a marriage that is sadly ending," he continued. "When language like 'abduction' is used, it is at best deceptive and at worst a grave abuse of the legal system."
Jonas stated that he did not startle Sophie Turner with divorce papers but instead filed for divorce after "multiple conversations with Sophie."
Since 2005, when he and his siblings Nick and Kevin formed the Jonas siblings, Jonas has been a pop idol. He met Turner in 2016, and they wed in 2019.
SOURCE – (AP)