Marijuana Recommendation By US Health Agency Hailed As First Step To Easing Weed Restrictions
WASHINGTON — The U.S. The U.S. Department of Health and Human Services has made a proposal to the Drug Enforcement Administration on marijuana policy, which Senate leaders applauded on Wednesday as a first step towards loosening federal marijuana regulations.
On Wednesday, HHS Secretary Xavier Becerra stated on X, the platform formerly known as Twitter, that the department had answered President Joe Biden's request "to provide a scheduling recommendation for marijuana to the DEA."
"We've worked hard to ensure that a scientific evaluation is completed and shared as soon as possible," he added.
In a statement, Senate Majority Leader Chuck Schumer stated that HHS had recommended that marijuana be reclassified from Schedule I to Schedule III.
"HHS has done the right thing," said Schumer, D-N.Y. "The DEA should now take this critical step to significantly reduce the harm caused by draconian marijuana laws."
Criminal sanctions for possession would be reduced or eliminated if the drug was rescheduled. Marijuana, heroin and LSD are currently classed as Schedule I substances.

The U.S. The U.S. Department of Health and Human Services has made a proposal to the Drug Enforcement Administration on marijuana policy.
Schedule I medications, according to the DEA, "have no currently accepted medical use in the United States, a lack of accepted safety for use under medical supervision, and a high potential for abuse."
Schedule III drugs "have a lower potential for abuse than Schedule I or II substances, and abuse may result in moderate or low physical dependence or high psychological dependence." Ketamine and anabolic steroids are currently among them.
In October 2022, Biden ordered the study while pardoning thousands of Americans convicted of "simple possession" of marijuana under federal law.
Senator Ron Wyden, D-Ore., Chairman of the Senate Finance Committee, issued a statement urging marijuana to be entirely rescheduled. "However, HHS's recommendation to reclassify cannabis as a Schedule III drug is not insignificant," he continued. "If HHS's recommendation is ultimately implemented, it will be a historic step for a nation whose cannabis policies have been out of touch with reality."
Bloomberg News first published the HHS recommendation.
The nonprofit U.S. Cannabis Council responded to the Bloomberg report by saying, "We enthusiastically welcome today's news." Rescheduling will have many benefits, including signaling to the criminal justice system that cannabis is a lesser priority and giving the cannabis business a critical economic lifeline."
SOURCE – (AP)
After Attacks, British Prime Minister Says American XL Bully Dogs Are Dangerous And Will Be Banned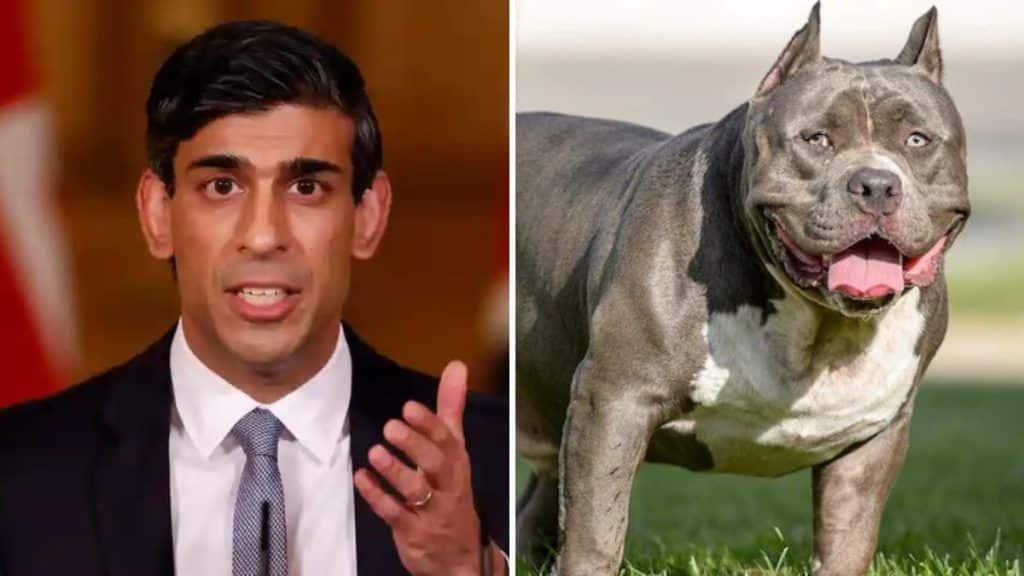 LONDON, England – Following a public uproar following recent attacks, British Prime Minister Rishi Sunak described American XL Bully dogs as a "danger to our communities" and announced measures to outlaw the breed.
Sunak stated that he had requested government ministers to convene a meeting of police and canine experts to officially identify the features of the American XL Bully, which is not recognized as a breed by organizations such as the Kennel Club in the United Kingdom or the American Kennel Club in the United States.
Sunak stated in a video message posted on X, formerly known as Twitter, "It is not currently a breed defined in law, so this vital first step must happen quickly." "The breed will then be banned under the Dangerous Dogs Act, and new laws will be in place by the end of the year."
The government has been pressed to act after an 11-year-old girl was attacked and critically injured by an American XL Bully in Birmingham, England, on Saturday. On Thursday, those fears were heightened after a man was killed in an incident that may have featured this sort of dog.

Following a public uproar following recent attacks, British Prime Minister Rishi Sunak described American XL Bully dogs as a "danger to our communities".
Sunak stated, "The American XL Bully dog is a danger to our communities, particularly our children." "I share the national outrage over the recent videos we've all seen."
The pit bull terrier, Japanese tosa, dogo Argentino, and Fila Brasileiro are currently prohibited in the United Kingdom.
Some campaigners have requested that the American XL Bully, created from the American pit bull terrier, be added to the list because they believe the animals have deadly tendencies bred into them.
The Kennel Club of the United Kingdom does not recognize the XL Bully as a breed, arguing that no type of dog is intrinsically dangerous. According to the organization, breed-specific prohibitions do not address the most critical causes contributing to attacks, namely irresponsible dog owners who educate their dogs to be aggressive.
The bully breeds got their names from their use in blood sports, such as bull baiting. The dogs are more muscular than pit bulls and have a thicker bone structure.
SOURCE – (AP)
Johnson & Johnson Is Getting Rid Of Its Script Logo After More Than 130 Years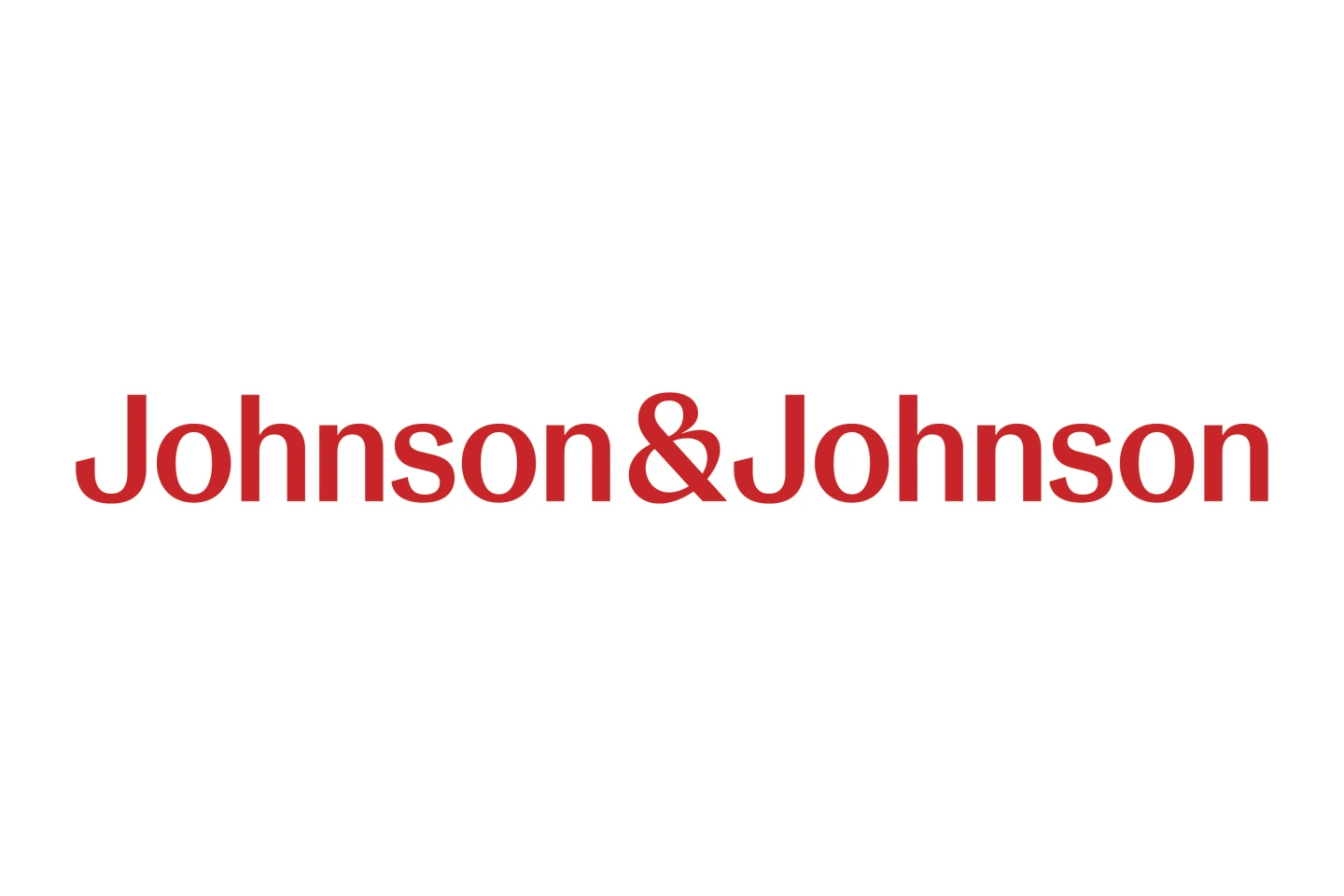 Johnson & Johnson has approved a new logo.
The healthcare behemoth announced Thursday that it will replace its well-known distinctive script, which it has used since 1887, with a more modern design that reflects its increased emphasis on pharmaceuticals and medical devices.
The original script, based on co-founder James Wood Johnson's signature, will be featured on consumer products such as infant shampoo from Kenvue, a new firm spun out from J&J.
J&J has focused on drugs and medical devices. The new appearance, which features a distinct shade of red, intends to reflect J&J's transformation into a "pure play health care company," according to executive vice president Vanessa Broadhurst.
J&J's trademark logo was "one of the longest-used company emblems in the world," according to a 2017 website post.
However, it began to show its age in an age of texting and emoticons.

Johnson & Johnson has approved a new logo.
According to marketing strategist Laura Ries, many youngsters no longer learn to write cursive in school. According to her, people may have recognized the signature but needed to be reading it. She claims that the new logo is easier to understand.
"Because it's easier, it almost draws your attention to it," Ries, who was not involved in the logo change, said.
Ries also discovered that customers were likelier to associate the script logo with Kenvue products on drugstore shelves, such as Band-Aids, Listerine, and Tylenol.

Johnson & Johnson has approved a new logo.
"Everyone washed their babies with Johnson & Johnson baby shampoo," she explained.
According to a Kenvue spokeswoman, the J&J logo on products such as Band-Aids will be gradually erased.
The distinctive emblem was also found on bottles of the company's now-discontinued talcum-based infant powder, which sparked cancer lawsuits. J&J has stated that the powder was completely safe.
J&J's consumer business helped the company become the world's largest manufacturer of healthcare items, with annual revenues exceeding $90 billion. However, by the time the split was announced in late 2021, its pharmaceutical and medical device divisions had comfortably overtaken it in size.
J&J, based in New Brunswick, New Jersey, J&J will also rebrand its Janssen pharmaceutical division to J&J Innovative Medicine. Its medical device and technology division will be known as MedTech.
SOURCE – (AP)
1 Chip Challenge: Amazon And EBay Pull Spicy Tortilla From UK Shop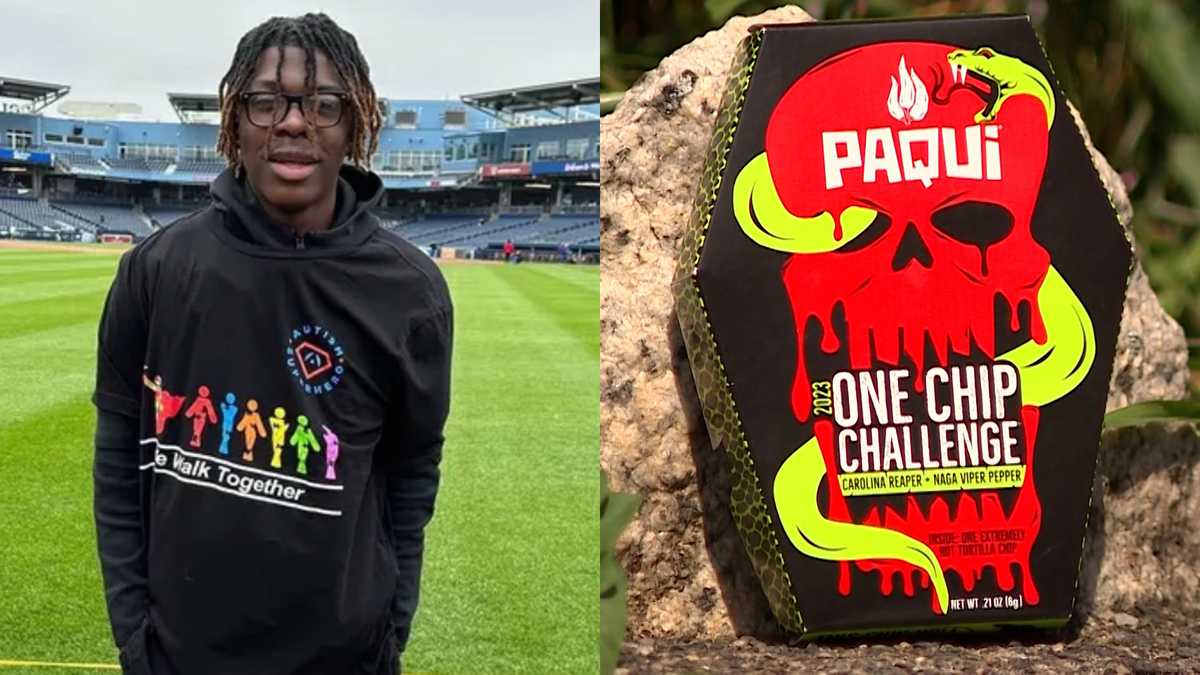 Amazon and eBay have pulled from sale a super-hot tortilla chip linked to the death of an American adolescent.
Harris Wolobah's parents feel the One Chip Challenge was to blame for his death last week.
It was removed from shelves in the United States, where it was widely distributed, but imports from global vendors remained available.
After being contacted by BBC Newsbeat, Amazon stated it would remove the goods from its sites in the United States, the United Kingdom, Europe, the Middle East, and Africa.
The online store also intends to notify any international buyers who have lately purchased the snack.
An eBay spokeswoman stated that user safety was a "top priority" and that sale listings had been removed.
"We are closely monitoring our site and will remove any additional listings that appear," they added.
Harris's death has not been officially determined, but his parents have urged for the One Chip Challenge to be stopped.
Paqui, a snack company, claims that the single tortilla, which comes in a coffin-shaped box, has a blend of "the hottest peppers available."
Millions of people have watched YouTubers and TikTokers take the viral challenge and respond violently.
The challenge's popularity is claimed to have prompted many youngsters to purchase the product, which comes with a warning label, to attempt it for themselves.

Amazon and eBay have pulled from sale a super-hot tortilla chip linked to the death of an American adolescent.
Paqui issued a statement on its website on Thursday announcing its decision to withdraw merchandise from American retailers.
According to the firm, the challenge is "intended for adults only" and is inappropriate for anyone with underlying health concerns or allergies.
However, it reported an "increase in teens and other individuals failing to heed these warnings."
"As a result, while the product continues to meet food safety standards, we are actively working with our retailers to remove the product from shelves," the company said.

A Paqui representative told Newsbeat, "We are deeply saddened by the death of Harris Wolobah and express our condolences to the family."
"We care about all of our customers and have decided to remove the product from the shelves."
They claimed that the product's label "clearly states" that it is unsuitable for youngsters or those sensitive to spicy foods.
"We are actively working with our retailers and are offering refunds for any purchases of our single-serve one chip challenge product," the company said.
The Food Standards Agency (FSA) in the United Kingdom told Newsbeat that it is working to determine where the product is distributed.
The FSA's Tina Potter stated, "So far, we have not received any reports of illness here."
In most cases, eating chillis and spicy foods is regarded as harmless, depending on your tolerance.
However, the body's reaction to extremely spicy foods might resemble its response to burns, resulting in symptoms such as perspiration.
SOURCE – (BBC)