Dr. Mario Molina, 1995 Nobel Prize Winner Recognized By Google Doodle.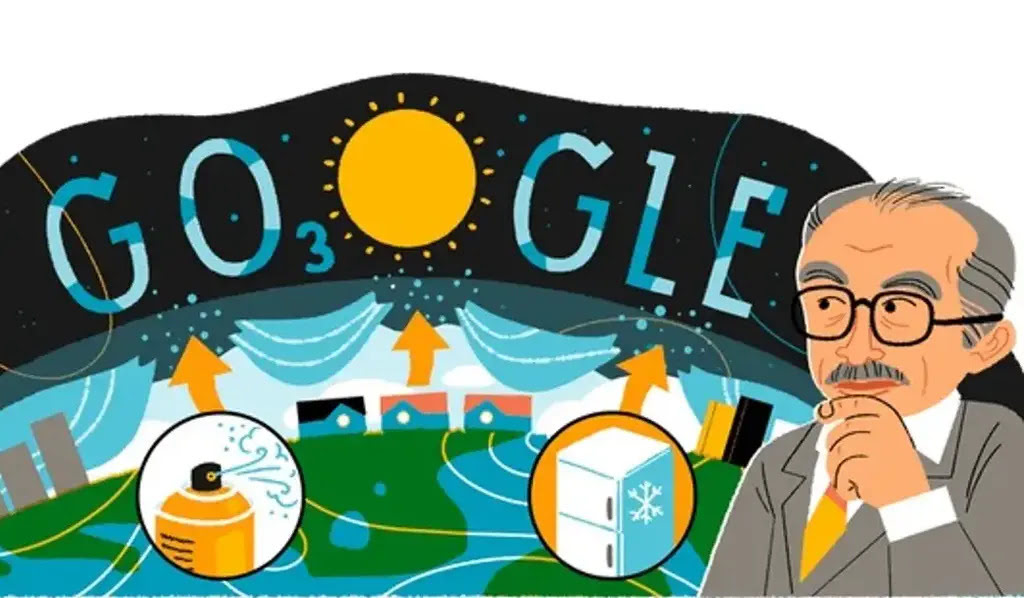 Dr. Mario Molina, a Mexican chemist who successfully persuaded governments to collaborate to save the planet's ozone layer, has been recognized by Google Doodle. Molina died of a heart attack in 2020 at 77.
Dr. Molina, a Nobel Laureate in Chemistry in 1995, was one of the researchers who discovered how chemicals deplete the Earth's ozone shield, which is critical for protecting humans, plants, and wildlife from harmful ultraviolet light.
Chemicals in hair spray and refrigerators have been wreaking havoc on the ozone layer, the protective shroud that shields us from the sun's harmful ultraviolet radiation, for years. However, it wasn't until 1974 that people started paying attention.
Mexican scientist Mario Molina published a study that year demonstrating that chlorofluorocarbons, widely used in refrigerator coolants, spray paint, deodorant sprays, and other aerosol products, depleted the ozone layer. The consequences were dire because our planet would be uninhabitable if the ozone layer did not protect us from the sun. His work had an impact on global environmental policy.
On Molina's 80th birthday, Google created a Doodle to honor his pioneering efforts to combat an environmental disaster.

Dr. Mario Molina received the Nobel Prize in Chemistry in 1995. He was one of the scientists who discovered how chemicals deplete the Earth's ozone shield.
Dr. Mario Molina, born on March 19, 1943, in Mexico City, was drawn to science at a young age, converting his home's bathroom into a makeshift laboratory for his chemistry sets.
"I was already fascinated by science before entering high school," wrote Dr. Mario Molina in his Nobel biography. "I remember being ecstatic when I first saw paramecia and amoebae through a rather primitive toy microscope."
After being sent to a Swiss boarding school at 11, Molina returned to Mexico to study chemical engineering at the National Autonomous University of Mexico before receiving a doctorate in physical chemistry from the University of California, Berkeley, in 1972.
In 2013, President Obama awarded Molina the Presidential Medal of Freedom, the highest civilian honor in the United States.

President Barack Obama awarded Dr. Mario Molina the Presidential Medal of Freedom in 2013, the highest civilian honor in the United States.
A year later, while working with F. Sherwood Rowland of the University of California, Irvine, Molina discovered that CFCs in the upper atmosphere could be broken down by ultraviolet radiation, releasing chlorine atoms that destroyed ozone molecules.
Their findings were published in the journal Nature in 1974.
Their findings were slammed by CFC-using industries, with one executive claiming that the pair's theory was "orchestrated by the Ministry of Disinformation of the KGB." On the other hand, British scientists discovered a massive hole in the ozone layer over Antarctica in 1985.
Because of this discovery, governments worldwide signed the Montreal Protocol in the 1980s to phase out the use of ozone-depleting substances. The agreement has been dubbed "the most successful international effort to combat climate change and environmental degradation" by Science magazine.
In 1995, Molina and Rowland were awarded the Nobel Prize in Chemistry alongside Paul J. Crutzen of the Max Planck Institute in Germany. In announcing the award, the Royal Swedish Academy of Sciences stated that the researchers "have contributed to our salvation from a global environmental problem that could have catastrophic consequences."
People Also Reading:
NASA Releases UFO Report And Says More Science And Less Stigma Are Needed To Understand Them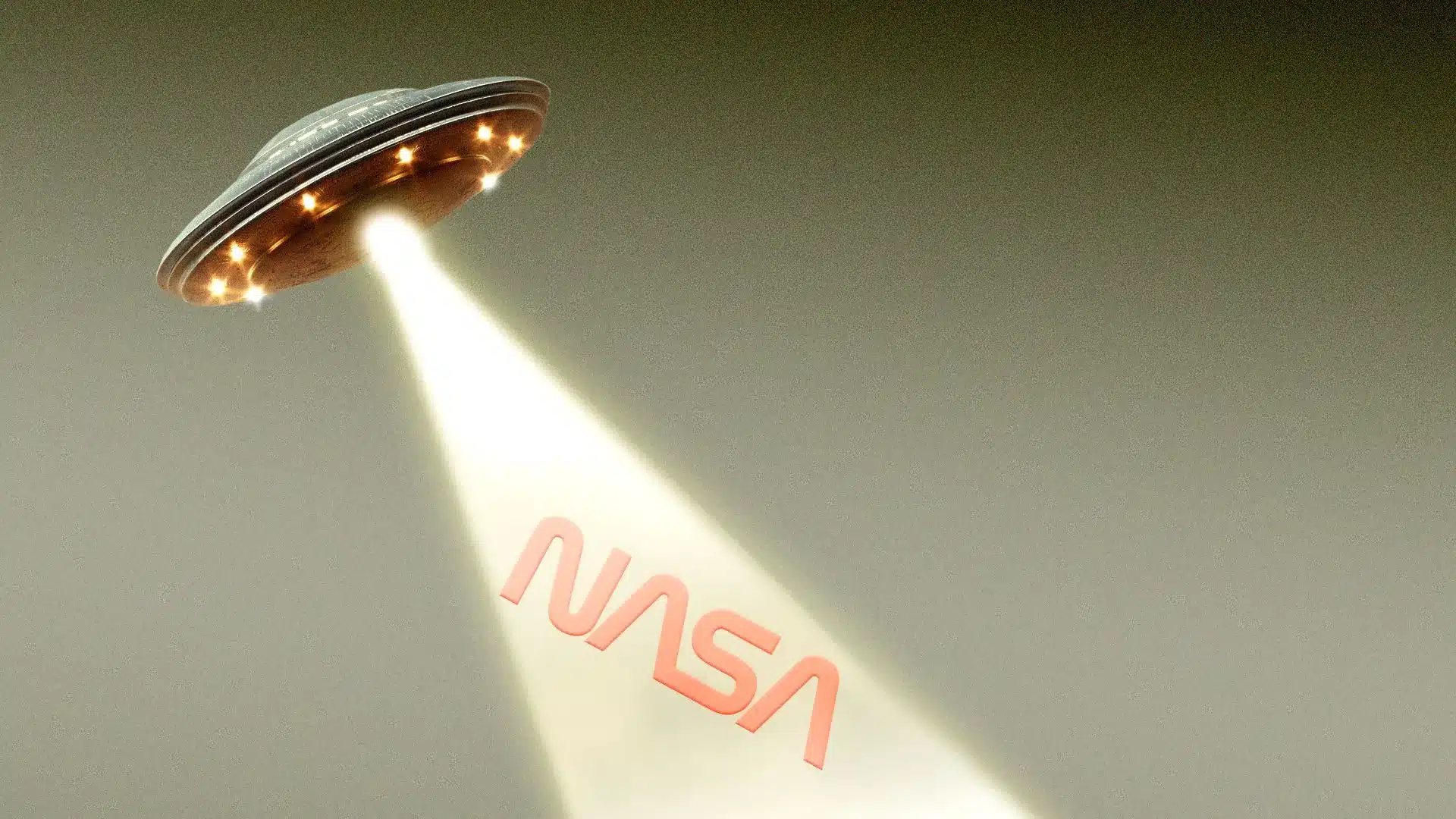 CAPE CANAVERAL, Fla. – According to NASA, studying UFOs would necessitate new scientific approaches, such as improved satellites and a shift in how unidentified flying objects are seen.
The space agency revealed the findings after a year-long investigation into UFOs.
An independent team commissioned by NASA warned in a 33-page report that the negative view of UFOs is impeding data collection. Officials said NASA's involvement will help lessen the stigma associated with UAPs, or unidentified abnormal phenomena.
"We want to shift the conversation about UAPs away from sensationalism and towards science," stated NASA Administrator Bill Nelson. He vowed to be open and transparent.
According to officials, the team found no proof that UAPs were of extraterrestrial origin. Nelson, on the other hand, admitted that another Earth could exist with billions of stars in billions of galaxies out there.
"If you ask me if I believe there is life in a universe so vast that it's difficult for me to comprehend how big it is," Nelson remarked at a news conference. His experts estimate the probability of life on another Earth-like planet to be "at least a trillion."
When reporters pressed Nelson on whether the United States or other governments are harboring aliens or unearthly spaceships, Nelson replied, "Show me the evidence."

Nasa revealed the findings after a year-long investigation into UFOs.
NASA has stated that it does not deliberately seek out unusual sightings. However, NASA maintains a fleet of Earth-circling spacecraft that can assist in determining, for example, whether a peculiar event is caused by weather.
The 16-member group stated that artificial intelligence and machine learning are critical for detecting unusual phenomena such as UFOs.
NASA recently selected a director for UFO research but is not disclosing his or her identity to protect them from the same threats and harassment that panel members received during the study.
"That's why we're not putting our new director's name out there because science needs to be free." "Science requires a real, rigorous, and rational process, and you need freedom of thought to do that," said Dan Evans, NASA's representative to the panel.

Nasa revealed the findings after a year-long investigation into UFOs.
The scientists, aviation and artificial intelligence professionals, and retired NASA astronaut Scott Kelly, the first American to spend nearly a year in orbit, had no access to top-secret files. Instead, the group relied on unclassified data to better comprehend unexpected sky-sightings.
According to officials, there are so few high-quality observations that scientific conclusions cannot be reached. According to panel chairman David Spergel, head of the Simons Foundation, a scientific research organization, most instances may be ascribed to planes, drones, balloons, or weather circumstances.
The government classifies unexplained sightings as UAPs rather than UFOs. NASA defines them as sightings in the sky or elsewhere that cannot be easily identified or explained scientifically.
The study began a year ago and cost less than $100,000.
SOURCE – (AP)
Japan Launches 1st Rocket Carrying 'Moon Sniper' Lunar Lander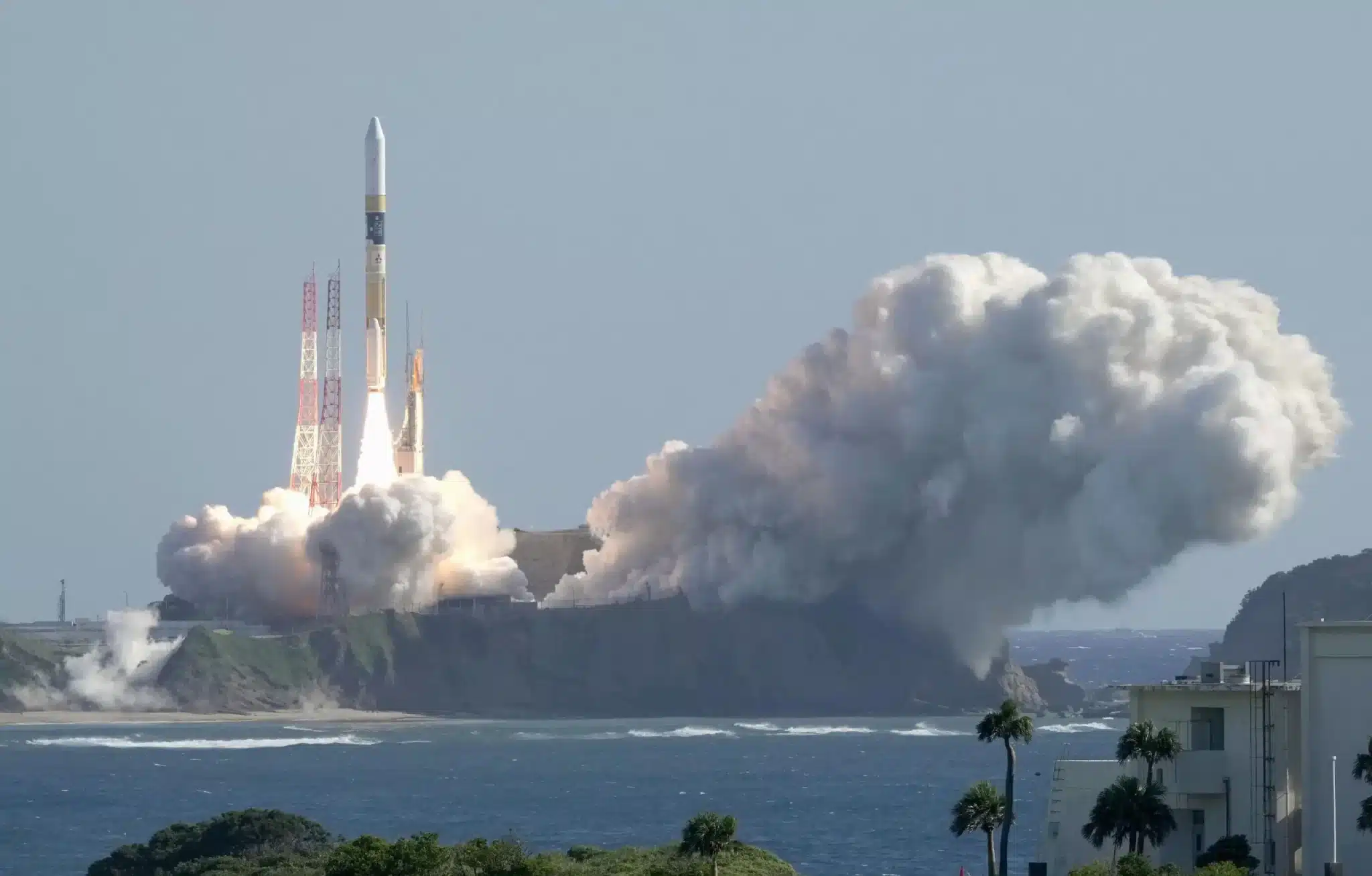 Japan has launched a rocket carrying a lunar exploration spacecraft, aiming to become the world's fifth country to set foot on the moon.
According to the Japanese Aerospace Exploration Agency (JAXA), the domestic H-IIA rocket successfully launched the Smart Lander for Investigating Moon (SLIM) from Tanegashima Space Centre in southern Japan on Thursday.
JAXA's "Moon Sniper" mission seeks to land SLIM within 100 meters (328 feet) of its target location on the lunar surface.
That is far shorter than the typical range of several kilometers.

Japan has launched a rocket carrying a lunar exploration spacecraft, aiming to become the world's fifth country to set foot on the moon.
"By developing the SLIM lander, humans will make a qualitative shift towards being able to land wherever we want, rather than just where it is easy to land," JAXA stated before the launch. "By doing so, it will be possible to land on planets with even fewer resources than the Moon."
According to JAXA, "there have been no previous instances of pinpoint landing on celestial bodies with significant gravity such as the Moon."
The $100 million project will reach the moon in February of next year.
Only the United States, Russia, China, and India have successfully landed on the moon.
Last month, India's spacecraft landed near the moon's unexplored south pole, marking a historic victory for the country's low-cost space effort.
The Chandrayaan-3 mission was successful just days after a Russian probe crashed in the same zone and four years after a previous Indian attempt failed at the final moment.
SOURCE – (AJ)
India Launches A Spacecraft To Study The Sun After Successful Landing Near The Moon's South Pole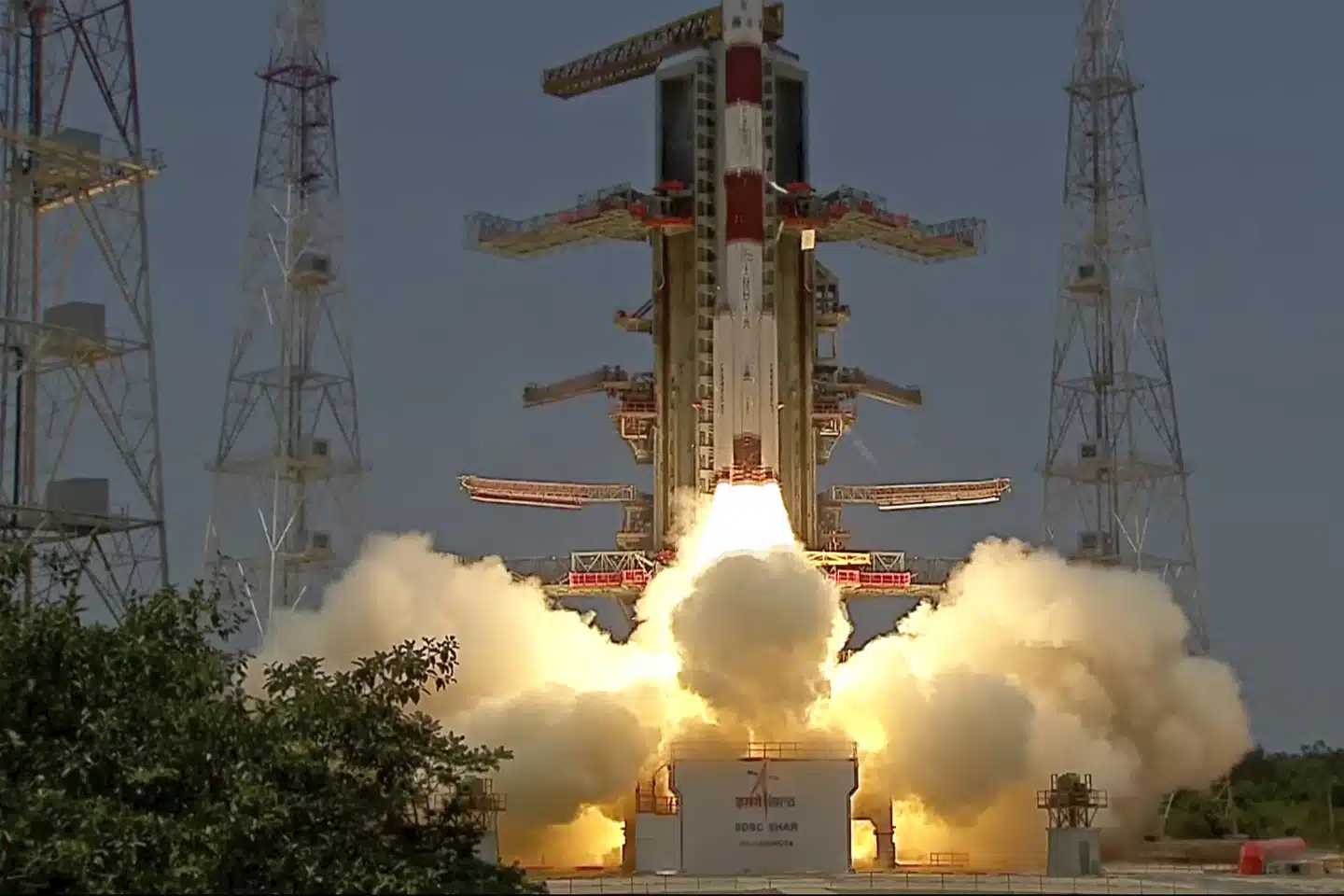 NEW DELHI, India — On Saturday, India launched its first space mission to study the sun, less than two weeks after a successful uncrewed landing in the moon's south pole zone.
The Aditya-L1 spacecraft launched from the Sriharikota space center in southern India aboard a satellite launch vehicle on a mission to study the sun from a distance of 1.5 million kilometers (930,000 miles). The L1 point provides an unbroken view of the sun.
According to the Indian Space Research Organisation, the spacecraft is outfitted with seven payloads to examine the sun's corona, chromosphere, photosphere, and solar wind.
After over an hour, the ISRO said the launch had been "successfully completed."
"The vehicle precisely placed the satellite into its intended orbit." "the countries first solar observatory has started its journey to the Sun-Earth L1 point," ISRO said on the X platform, formerly Twitter.
The satellite is expected to arrive at the L1 point in 125 days.
On August 23, India became the first country to land a spacecraft near the moon's south pole, a historic mission to uncharted terrain that experts believe may contain important frozen water supplies. Following a failed moon landing attempt in 2019, the country became the fourth country to reach the milestone, joining the United States, Russia, and China.

On Saturday, India launched its first space mission to study the sun, less than two weeks after a successful uncrewed landing in the moon's south pole zone.
Jitendra Singh, India's junior minister for science and technology, congratulated ISRO employees for their efforts on the most recent launch.
"India, congratulations. "Congratulations, ISRO," he exclaimed while in the ISRO control room. "It's a bright spot for India."
According to Manish Purohit, a former scientist at the ISRO, the sun study, paired with India's successful moon trip, will fundamentally transform the ISRO's image in the international community.
Hundreds of people came to witness the launch celebrated as the solar mission lifted off.
Prakash, a spectator who only revealed his first name, said the launch was "yet another milestone" like the country's recent moon mission. "This is going to set the bar extremely high for ISRO," he added.
"We are privileged to be Indian and witness this kind of developmental activities at the space centre for India," said Sridevi, who revealed just one name.
Once in place, the satellite would provide credible warning of an onslaught of particles and radiation from increased solar activity, which can knock down electrical grids on Earth, according to B.R. Guruprasad, a space scientist, in an article published,  The sophisticated warning system can protect both the satellites that serve as the backbone of the global economic structure and the people who live on space stations.
"Those seven payloads will study the sun as a star in all possible spectrum positions, including visible, ultraviolet, and X-ray." "It's as if we'll get a black and white image, a colour image, and a high-definition, 4K image of the sun, so we don't miss anything that's happening on the sun," Purohit explained.
SOURCE – (AP)