2023: 2Monahan Tells US Lawmakers That PGA Tour Was Left On its Own To Fend Off Saudis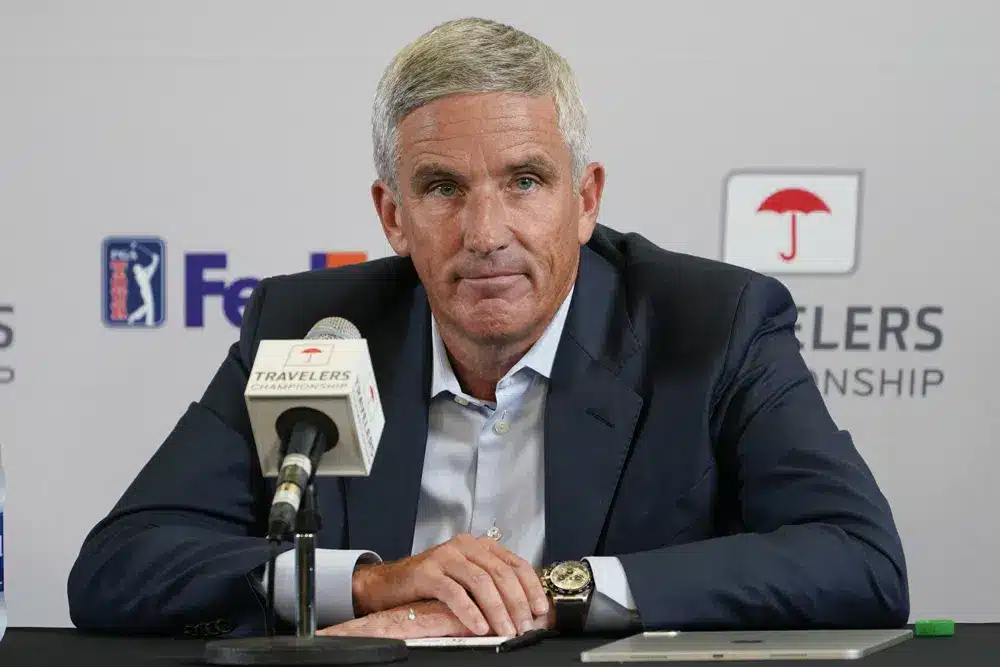 L.A.: Because of the United States' geopolitical ties with the monarchy, Commissioner Jay Monahan told congressional members that the PGA Tour was "left on our own" to thwart Saudi Arabia's attempt to monopolize the sport via LIV Golf.
On June 9, three days after the PGA Tour's shocking revelation of an agreement with Saudi Arabia's sovereign wealth fund and the European tour to pool commercial business and rights in a new entity, Monahan addressed the letter to several senators.
Even if it hasn't been finalized, the agreement will end legal disputes between the PGA Tour and the Public Investment Fund. The PGA Tour retaliated by investing millions of dollars into its tournament purses after LIV Golf lured away some of golf's best stars with signing bonuses of $100 million or more in the previous year.
When the PIF attempted to monopolize the game of golf in the United States, Monahan wrote, "We met with several Members of Congress and policy experts to discuss this intense battle and suggested ways that Congress could support us in these efforts." "While we appreciate the written statements of support we have gotten from some members, we were mostly left to defend ourselves against the attacks, presumably because of the intricate geopolitical partnership between the United States and the Kingdom of Saudi Arabia.
This jeopardized the PGA TOUR's long-term viability and the possibility of another ten years of expensive and time-consuming litigation.
The head of a Senate subcommittee demanded documents from the PGA Tour and Saudi golf interests three days after Monahan's letter, which was first reported by Politico and obtained by The Associated Press due to "serious questions" about how the arrangement was reached.
The head of the Senate Permanent Subcommittee on Investigations, Sen. Richard Blumenthal of Connecticut, also stated that he was interested in learning the PGA Tour's strategy for maintaining its tax-exempt status.
Monahan's letter was redacted, so it was unclear who he addressed it to, but it was assumed that only some members of Congress received it.

According to Monahan, the agreement with LIV Golf, a 48-player league with a team component that competes in eight of its 14 tournaments in the U.S., was not a merger.
"We believe that we did everything we possibly could to defend what we stand for, including spending tens of millions of dollars to defend ourselves from litigation instigated by LIV Golf — significant funds were diverted away from our core mission to benefit our players and generate charity," Monahan said.
He claimed that because a judge determined that the Saudi wealth fund was conducting commercial activity in the United States, the visit helped get a federal court decision that PIF was not protected under the Foreign Service Sovereignty Act. The 9th U.S. Circuit Court of Appeals in Denver has heard an appeal of that decision, postponing the antitrust claims until the middle of next year.
According to Monahan, the agreement with LIV Golf, a 48-player league with a team component that competes in eight of its 14 tournaments in the U.S., was not a merger.
Last week, it was announced that PIF, the PGA, and the European Tour would combine their corporate interests. This included LIV Golf, which PIF finances. The future of LIV Golf and the process for players who left the PGA Tour to compete are still up in the air.
Even in a confrontational player meeting last week at the Canadian Open, Monahan could not provide much information about the accord, referring to it simply as a framework.
Monahan said in his letter to Congress that the arrangement would permit the PGA Tour to continue operating tournaments as usual, with him serving as commissioner and New York attorney Ed Herlihy as board chairman.
Yasir Al-Rumayyan would serve as the company's chairman, while Monahan would serve as its CEO for the new for-profit organization, which he described as a division of the PGA Tour. Al-Rumayyan oversees Saudi Arabia's wealth fund.

Monahan's letter was redacted, so it was unclear who he addressed it to, but it was assumed that only some members of Congress received it.
The executive committee would be made up of Monahan, Al-Rumayyan, Herlihy, and Jimmy Dunne, a member of the PGA Tour board who assisted in negotiating the agreement.
Regardless of PIF's investment magnitude, the PGA Tour will always have the majority of the Board seats and govern this new business, according to Monahan, who added that PIF would only be a minor shareholder.
"At its core, the PIF is investing in the PGA Tour, as it has invested in other U.S.-based companies," he said. The PGA Tour and its events will carry on as usual, having a considerable positive social and economic impact in the areas where they are held.
SOURCE – (AP)
2023: Travis King In US Custody After North Korea Expulsion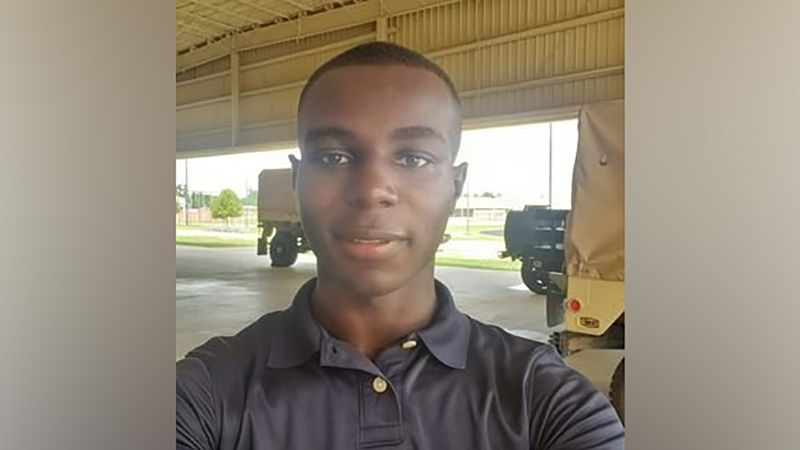 King is in custody. In a statement, Pentagon spokesperson Brig. Gen. Patrick Ryder thanked the Swedish and Chinese governments for their assistance in securing the release of Pte. King.
As there are no diplomatic ties between the United States and North Korea, the Swedish embassy in Pyongyang has traditionally negotiated on behalf of the United States.
During the King case, a Swedish embassy spokesman confirmed that Sweden acted "within its role as a protective power" for the United States in North Korea.
The US Department of State and the White House did not comment on the matter immediately.
According to Reuters, a spokesman for the King family stated that "no substantive comment" was expected at this time.
His relatives have previously informed US media that he faced discrimination while serving in the United States military.
According to reports, his mental health deteriorated during his time in South Korean custody.

Travis King In US Custody After North Korea Expulsion.
Claudine Gates, the mother of Pte. told the Associated Press last month that her son had "so many reasons to come home."
She stated, "I cannot imagine him ever wanting to stay in Korea when he has family in the United States."
Pte King's release by North Korea after 71 days is rapid compared to other Americans the country has previously detained.
Analysts hypothesized that Pyongyang may have used the American soldier as a diplomatic bargaining tool.
Mick Mulroy, a former deputy assistant secretary of defense and CIA paramilitary officer, told the BBC that Pte King's return to US custody is "a good thing," even though he "is a young man who made mistakes."
Mr. Mulroy continued, "He is an American soldier, so it was imperative that we did everything possible to bring him home."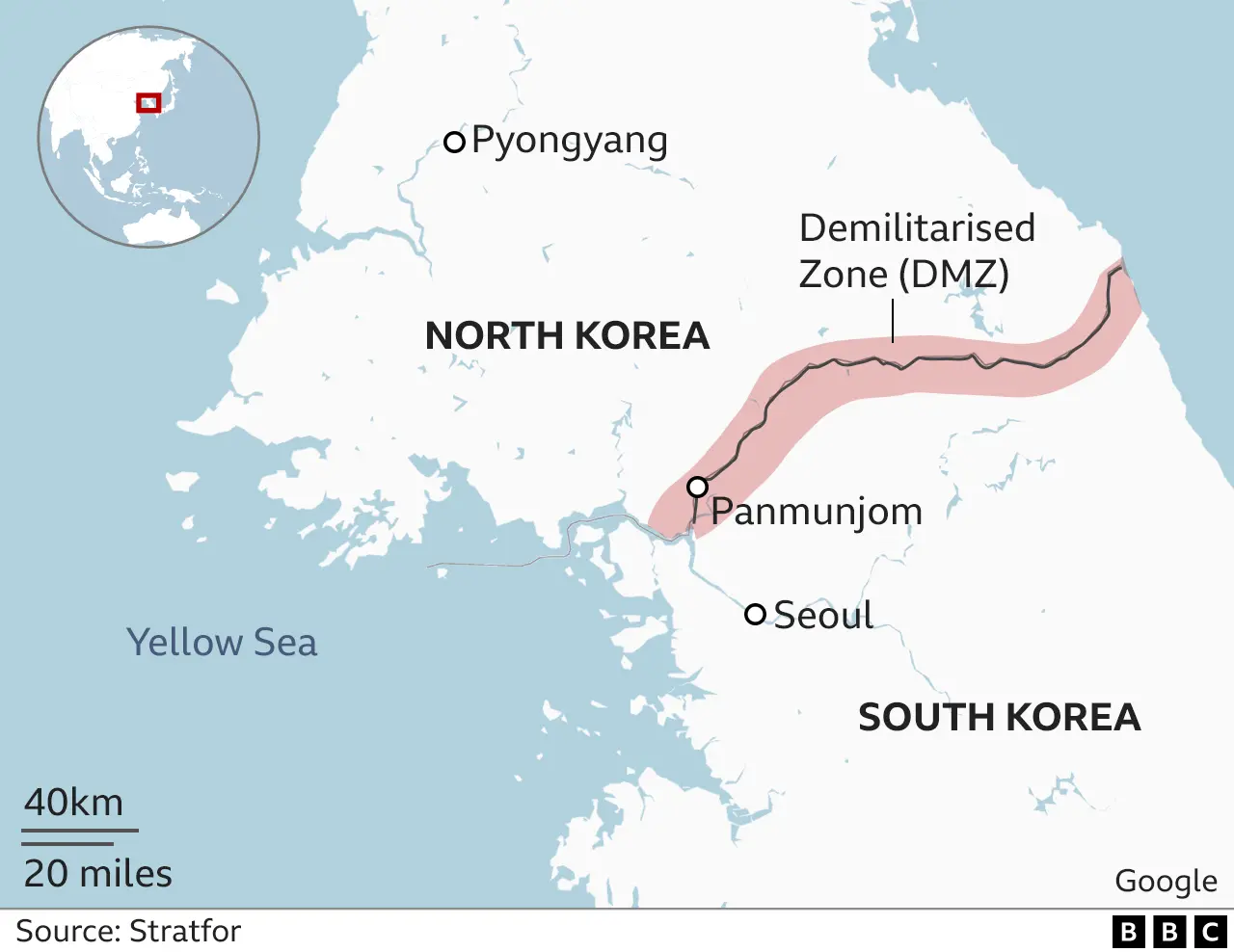 SOURCE – (BBC)
Joe Biden Makes History By Joining UAW Picket Line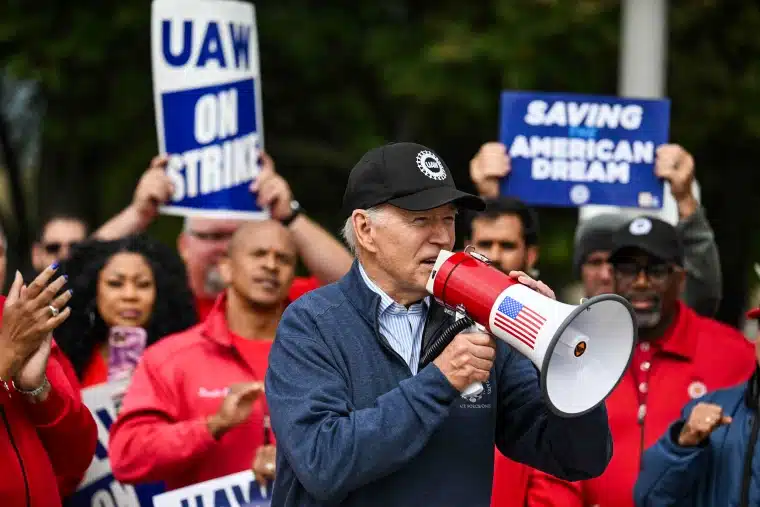 President Joe Biden's visit to the picket line of striking autoworkers in Michigan was a first for a sitting US president.
Mr. Biden stated that the employees "deserve" the wage increases and other concessions they request.
This visit occurs a day before his potential opponent, Donald Trump, arrives.
Workers informed the BBC that they feared rivals would politicize the strike and implored them to "stay away."
Tuesday, in brief remarks to the picketing employees, the Democratic president stated that they "deserve the substantial raise you require and other benefits."
He added that employees should be performing as "incredibly well" as their employers.
While legislators and presidential candidates frequently attend strikes to express solidarity with American employees, it is unheard of for the president to do so.
Some workers expressed optimism that Mr. Biden and his opponent's visits would aid their cause, while others dismissed the visits as political stunts designed to garner votes and having little practical impact on the negotiations.
"We would prefer that neither of them showed up," Ford employee Billy Rowe told the BBC. "We don't want to divide people, and bringing politics into it will cause a disagreement."
President Joe Biden's visit to the picket line of striking autoworkers in Michigan was a first for a sitting US president.
The UAW declared a strike against Ford, General Motors, and Stellantis earlier in September, pressuring the three main automakers for improved wages and working conditions.
On Tuesday, White House Press Secretary Karine Jean-Pierre told reporters that the White House, which was significantly involved in resolving a labor dispute with rail workers in 2022, was "not part of the negotiations."
Ms. Jean-Pierre insisted that the administration would "leave it to the UAW and the big three" when asked whether Mr. Biden supports the current UAW proposal.
Ms. Jean-Pierre stated that Mr. Biden's presence in Michigan is intended to show support for the autoworkers.
She added that the president believes "the men and women of the UAW deserve a fair share of the record profits they've helped create."
Mr. Biden's visit to the UAW workers was announced by the White House last week, shortly after Mr. Trump announced he would miss the 27 September Republican presidential debate in California to visit Detroit, the center of US automobile manufacturing.
Mr. Trump stated on his social media platform, Truth Social, that he was responsible for the presidential visit.

President Joe Biden's visit to the picket line of striking autoworkers in Michigan was a first for a sitting US president.
He wrote, "Crooked Joe Biden had no intention of visiting the United Autoworkers until I announced that I would be travelling to Michigan to be with them and assist them."
Mr. Biden was invited to visit the UAW members by the organization's president, Shawn Fain, who has occasionally criticized Mr. Trump.
Mr. Trump, whom the UAW has not invited, stated in his Truth Social post that autoworkers will be "burnt" if they do not endorse him or win the election.
Billy Rowe, 61, one of a half-dozen workers huddled in the rain holding picket signs outside a Ford factory near Detroit, said the news of the dueling visits was met with groans and 'a lot of eye rolls' on the picket line in Michigan, where passing cars and trucks regularly honked in support.
Mr. Rowe, a 27-year Ford employee, stated that he viewed the dispute as between the employees and the companies.
Frankie Worley, another Ford employee, stated that "politics shouldn't be involved" in the matter.
"They come down here, take a picture, and say they support us, but do they?" asked Mr. Worley, who has worked for the company for 28 years, including 20 on the assembly line. This involvement is merely a ploy to give the impression that they are assisting us. Stay away."
He added that this was his first strike. He stated that he was partially motivated by the fact that his hourly wage has only increased by $4 (£3.2) over the past 25 years, from $28 to $32.
"It's hard to make a living now," he said.
The visits of Mr. Biden and Mr. Trump – the current frontrunner for the Republican nomination – coincide with Republicans and Democrats focusing on the electorally significant Midwestern "Rust Belt," where blue-collar workers such as UAW members form a significant voting cohort.

President Joe Biden's visit to the picket line of striking autoworkers in Michigan was a first for a sitting US president.
The competition for these ballots in Michigan is anticipated to be intense. After losing there in 2016, Democrats narrowly carried the state in the 2020 presidential election.
In the meantime, the UAW endorsed Mr. Biden in 2020 but has yet to identify a preferred candidate for the 2024 election, stating that the union's support must be "earned."
Although the UAW has long been allied with the Democratic party, Mr. Worley reported that many of its members are dissatisfied with inflation and illegal border crossings, weakening Mr. Biden's base support.
"I've witnessed a significant change," he said.
Mr. Biden's visit to the picket line also coincides with his administration's push for increased production of electric vehicles (EVs) in the United States – a source of concern for union members who fear that EVs require fewer workers to construct and could be produced in non-union factories at much lower wages.
In a statement released Tuesday afternoon, Mr. Trump referred to Mr. Biden's visit as a "PR stunt" intended to "distract and mislead" the American public from other issues, such as immigration and public safety.
Surveys indicate that most Americans favor the UAW, and a recent Gallup poll found that 67% of Americans support unions in general.
SOURCE – (BBC)
Joe Burrow Starts For Bengals Vs. Rams After Being Questionable With Calf Injury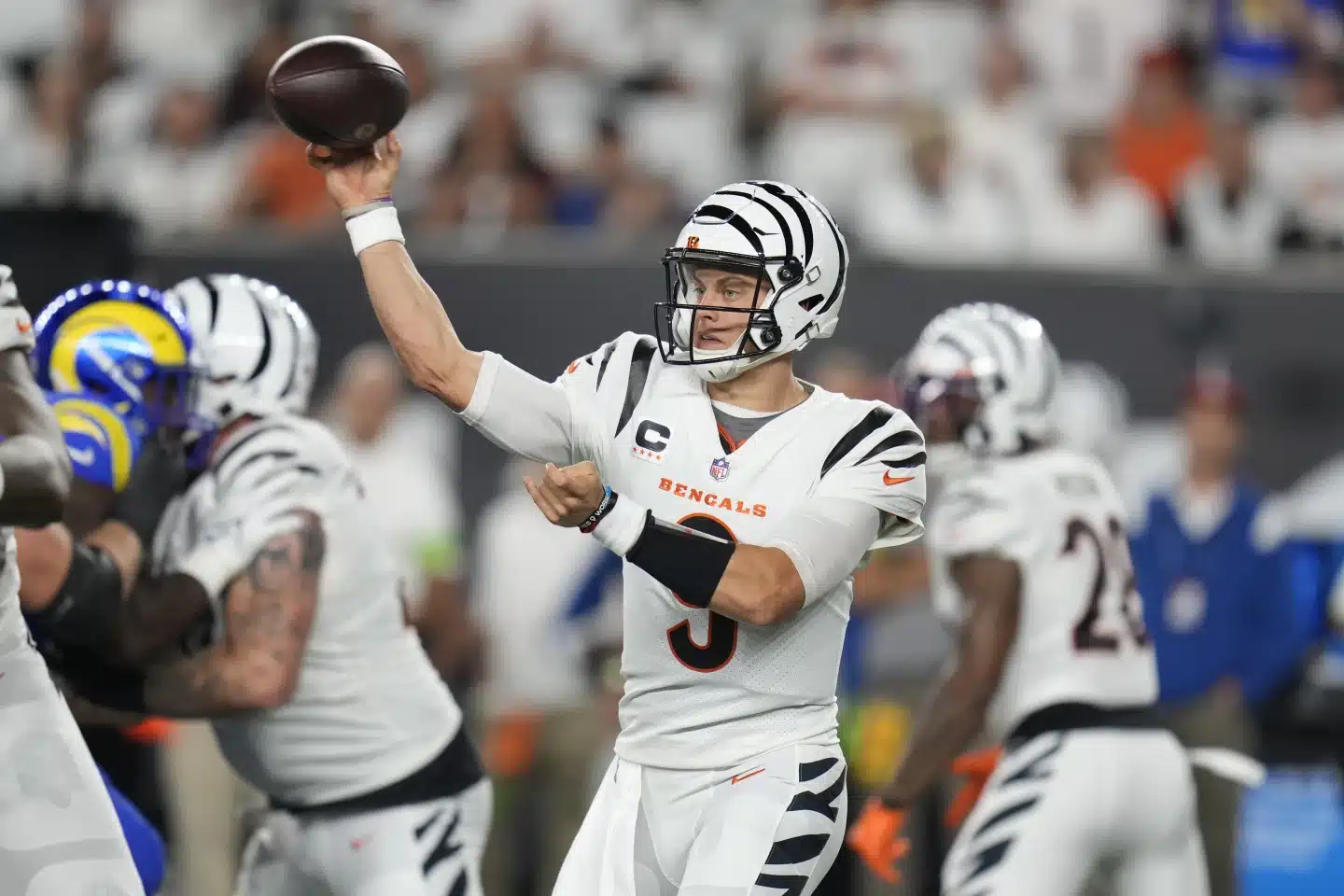 CINCINNATI — Joe Burrow started for the Cincinnati Bengals against the Los Angeles Rams on Monday night.
The Bengals' starting quarterback has been coping with a calf injury, but he was a full participant in warmups and played in the first offensive series.
Burrow's participation was still being determined shortly before the game. The injury occurred early in training camp and was aggravated late in last week's Bengals loss to Baltimore.

Burrow returned to limited practice on Thursday, and the team listed him as questionable on Saturday.
Irv Smith Jr., Trenton Irwin, Chris Evans, Jay Tufele, Jackson Carman, Trey Hill, and DJ Ivey were inactive for the Bengals.
For the Rams, Zach Evans, Kevin Dotson, Warren McClendon, and Earnest Brown IV were inactive.
The Rams activated running back Royce Freeman and wide receiver Austin Trammell.
In a victory over Tampa Bay, Jalen Hurts threw a touchdown pass, rushed for another, and led an unblemished Philadelphia drive that lasted more than nine minutes.
Hurts has gone 20-1 in his last 21 regular-season contests. He tossed a 34-yard TD pass to Olamide Zaccheaus that helped Philly establish a 13-3 halftime lead, and his 1-yard scoring run gave the Eagles a 17-point advantage early in the second half.

On Monday night, Joe Burrow started for the Cincinnati Bengals against the Los Angeles Rams.
The Eagles, one of three unbeaten teams in the NFL, led 25-3 when the Bucs scored on a 1-yard touchdown pass from Baker Mayfield to Mike Evans. With 9:22 remaining, a 2-point conversion cut Philadelphia's lead to 14 but Hurts and the Eagles never gave Tampa Bay the ball back.
The Buccaneers (2-1) suffered their first loss with Mayfield at quarterback, and Tampa Bay's typically dependable defense allowed 201 rushing yards.
D'Andre Swift gained 130 yards on 16 carries for Philadelphia, which is 3-0 for the first time in consecutive seasons since 1992-93. Hurts completed 23 of 37 passes for 277 yards while throwing two interceptions.
Mayfield completed 15 passes out of 25 attempts for 146 yards, one touchdown, and one interception. Five receptions by Evans gave him 700 for his career.
SOURCE – (AP)