Musk Hires 14-Year-Old Prodigy Kairan Quazi As Starlink Software Developer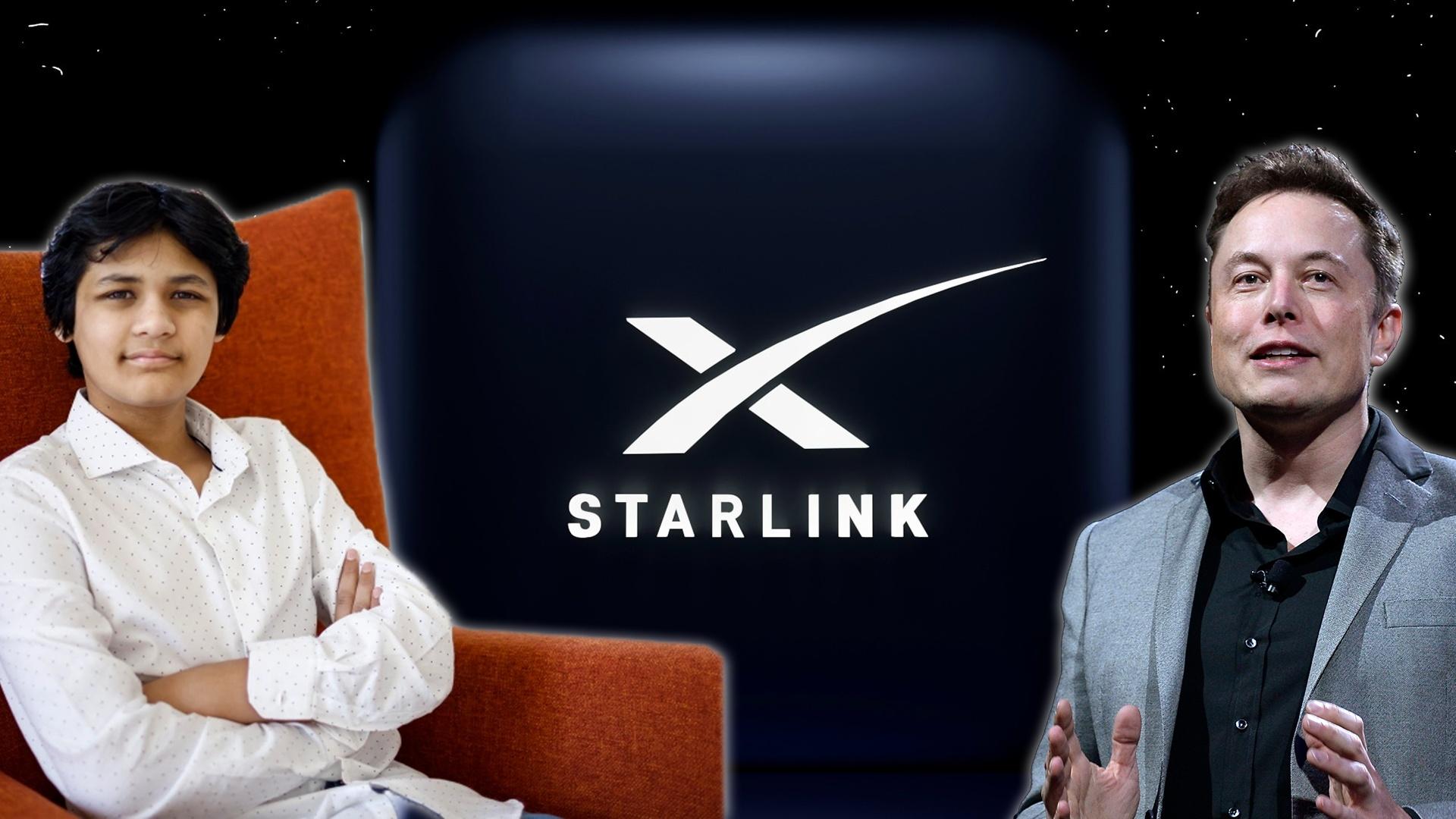 Elon Musk has hired a 14-year-old genius to work as a software developer in Starlink business. Kairan Quazi, is set to graduate from Santa Clara University in California this month. At the age of 11, he began studying computer science and engineering.
"I will be joining the coolest company on the planet as a software engineer on the Starlink engineering team," Kairan wrote on LinkedIn on Thursday. One of the few companies that didn't see my age as an arbitrary and out-of-date proxy for maturity and competence."
According to the Seattle Times, the job came shortly before he graduated from Santa Clara University's engineering department, making him the youngest person to do so. According to the article, he intends to relocate from Pleasanton, California, with his mother to begin employment at SpaceX in Redmond, Washington.
Kairan's incredible adventure began when he was two years old and could speak in entire sentences. According to the Los Angeles Times, by kindergarten, he was informing other students and teachers about news articles he'd heard on the radio.
According to the article, when he was nine years old and discovered that his education was not demanding enough, his parents assisted him in enrolling in a community college in California.
"I felt like I was learning at the level that I was meant to learn," he explained to the Los Angeles Times.
His family informed BrainGain magazine that he was ranked in the 99.9th percentile of the general population in an IQ test the same year.
A few months later, Kairan was hired as an AI research co-op fellow at Intel Labs, and by the age of 11, he had gone to Santa Clara University to study computer science and engineering.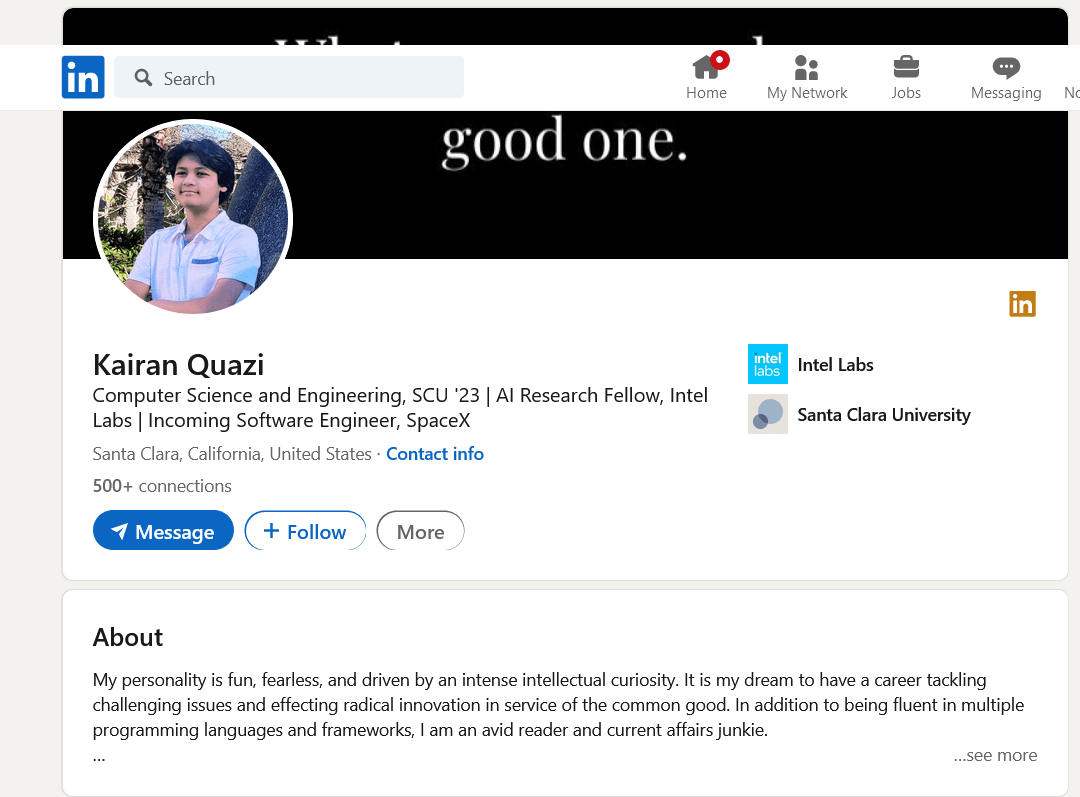 According to his LinkedIn page, he spent four months last year as a machine learning intern at cyber intelligence business Blackbird.AI. According to his LinkedIn page, he helped design a "anomaly detection statistical learning pipeline" to detect if social media information has been edited.
"I think there's a conventional mindset that I'm missing out on childhood, but I don't think that's true," Kairan told ABC7 News. Again, I believe that approach would have me graduating from middle school right now."
He looks to have already accomplished one goal by winning the Starlink position. "It is my dream to have a career tackling challenging issues and effecting radical innovation in service of the common good," he stated on his LinkedIn profile.
Starlink is SpaceX's satellite internet service, which launched in Nigeria in January as the company's first African market.
Insider's request for comment, made after normal business hours, was not immediately responded to by Starlink.
China Plans to Use 13,000 satellites to Stifle Elon Musk's Starlink
Man Wanted In Killing Of Baltimore Tech Entrepreneur Pava LaPere Is Arrested, Police Say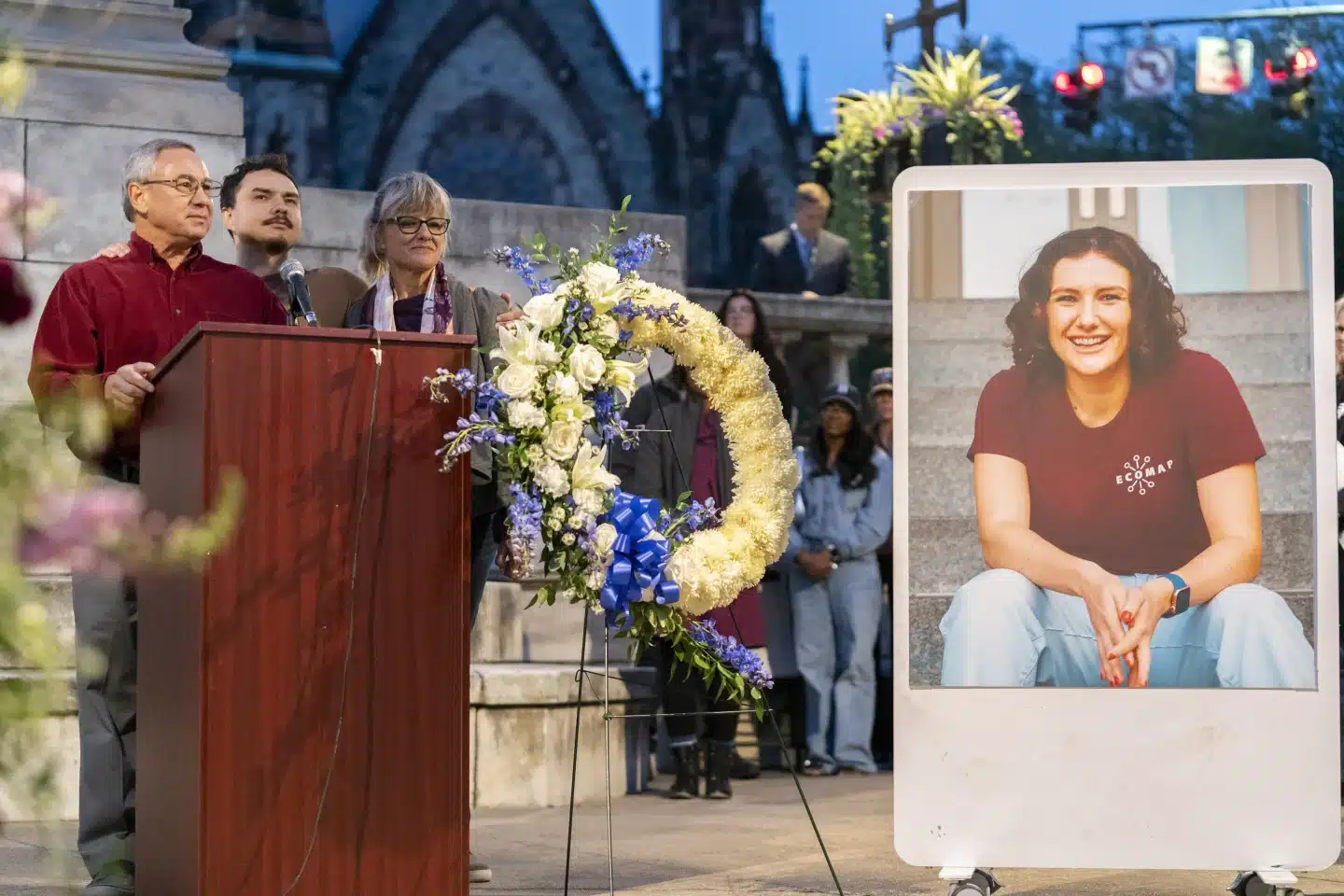 BALTIMORE — Officials said Thursday that police had been searching for the man arrested in a Baltimore tech entrepreneur slaying since last week as a suspect in a separate rape and arson.
Jason Billingsley, charged with first-degree murder in the death of Pava LaPere, 26, was released from prison in October 2016 after accumulating good behavior credits to reduce his sentence for a 2013 sexual assault.
Commissioner of the Baltimore Police Department Richard Worley stated at a news conference on Thursday that detectives believe LaPere was murdered on Friday evening, even though her body was not discovered until after she was reported missing on Monday. The Johns Hopkins University graduate, who founded the tech startup EcoMap Technologies while still a student, was discovered deceased in her flat complex with signs of blunt force trauma.
Brandon Scott, the mayor of Baltimore, questioned why Billingsley was released from prison so soon after his sexual assault conviction, but he noted that police are only one component of a larger system that includes prosecutors, courts, and prisons.\
"We are aware that we are discussing a system with which we must also contend," he said.
Worley stated that investigators are evaluating all open cases since Billingsley's release in October 2022 to determine whether any connections exist.
This violent criminal offender and repeat offender will be returned to prison, where he belongs, Worley stated. Now, let's all collaborate to ensure that he stays there.
The family of LaPere thanked the city police and their law enforcement colleagues for their "tireless efforts" during the investigation and capture of the suspect.

Man Wanted In Killing Of Baltimore Tech Entrepreneur Pava LaPere Is Arrested, Police Say.
"We're relieved to know he can no longer hurt other innocent victims," the family said. While this does not alter the fact that Baltimore lost one of its most devoted and influential admirers, we will continue to honor Pava Marie's life, achievements, and legacy.
According to an application for an arrest warrant, the victim in the 2013 case told police that during the assault, he displayed a knife and strangled her. Ivan Bates, the state's attorney for Baltimore City, stated that Billingsley pleaded guilty in 2015 to first-degree sex assault, for which state guidelines prescribe a sentence of 15 to 25 years, but Billingsley received a sentence of 30 years with all but 14 years suspended as part of a plea agreement.
Bates stated that the judge who sentenced Billingsley hesitated before approving the plea agreement reached between prosecutors and Billingsley's counsel. However, the judge ultimately approved the terms of the agreement.
According to court documents, Billingsley was convicted of second-degree assault in 2011 and first-degree assault in 2009.
Police say Billingsley is also a suspect in a rape, attempted murder, and arson that occurred in Baltimore on September 19. Within hours of the crime, a warrant was issued for Billingsley, and detectives have been actively searching for him ever since, including through his mobile and social media use, interviewing witnesses and monitoring his known addresses, according to Worley.
"When we held a press conference about the death of LaPere, we were approximately 88 metres away from capturing the suspect, but he was able to evade capture," Worley said.
According to Worley, Billingsley knew the victims of the September 19 incident, which was not a random act, but the department did not warn the public about Billingsley at the time. According to him, the police have no reason to suspect LaPere knew Billingsley.

Man Wanted In Killing Of Baltimore Tech Entrepreneur Pava LaPere Is Arrested, Police Say.
"I hope this sends a message to anyone else who enjoys committing these kinds of cowardly, heinous acts that we will not tolerate it and will remove you from the streets of Baltimore," said the mayor of Baltimore, Brandon Scott.
The public defender's office, which has previously represented Billingsley, told The Associated Press on Tuesday that it was too soon to comment on this case. Thursday morning, the office waited to respond to an email seeking comment on behalf of Billingsley.
Bates stated that if a grand jury returns an indictment, his office will pursue a life sentence without parole.
"If this person is found guilty in a court of law, he or she will never again be able to harm any of the citizens of our fine city," Bates said.
LaPere, named to Forbes' 30 under 30 list for social impact earlier this year, was remembered at a vigil on Wednesday evening as someone who remained committed to building community and using entrepreneurship to create meaningful social change even as her national profile increased.
LaPere remained committed to the philanthropic endeavors that initially inspired her as she developed EcoMap, a platform that uses technology to curate data and make it more accessible throughout social ecosystems.
Frank LaPere, her father, told the crowd of more than 100 people assembled for the vigil, "She knew exactly what she wanted to accomplish, and nothing could stand in her way."
according to Taboola
SOURCE – (AP)
Sony Is Once Again Facing A Potential Security Breach, This Time By A Ransomware Group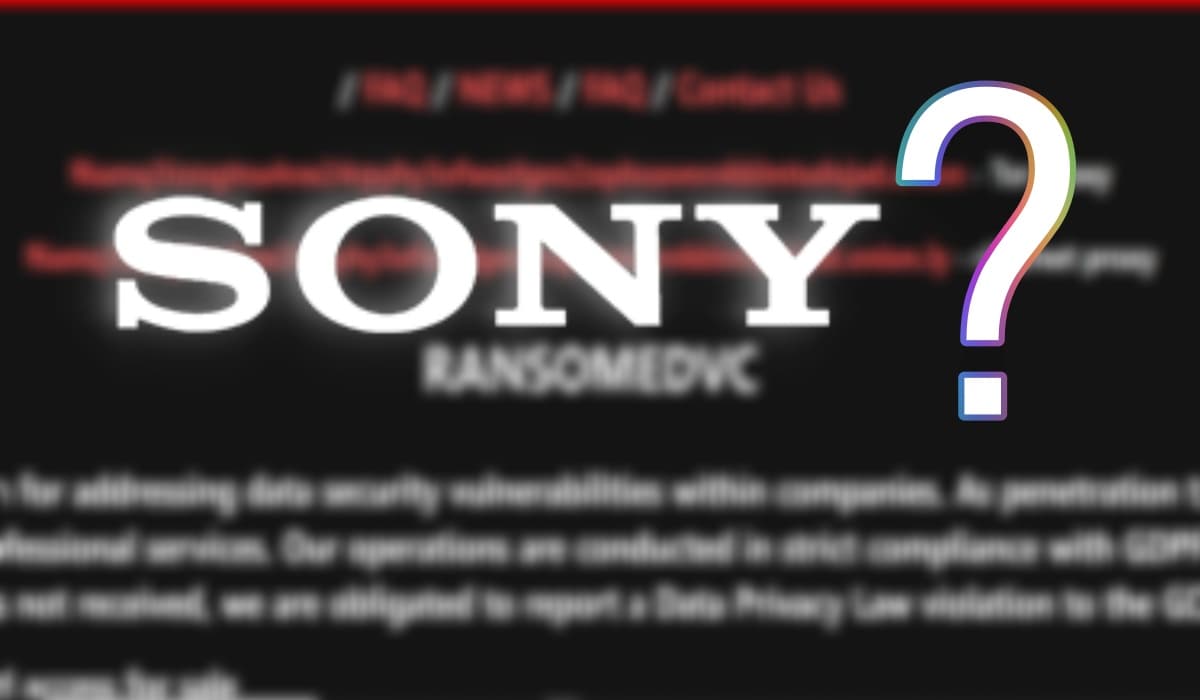 Once more, Sony faces the possibility of a security breach, this time from a ransomware group alleging to have compromised PlayStation systems. On Sunday, the group LAPSUS$ proclaimed the alleged hack on their dark website. This could have significant implications for PlayStation users, although details remain scant.
According to the ransomware group, they have compromised all Sony systems and seized valuable information, including game source code and firmware. As "proof," they have provided screen captures of what appears to be an internal login page, PowerPoint presentation, and file directory.
However, according to cybersecurity specialists, this information could be more convincing. Cyber Security Connect stated, "None of it appears to be particularly compelling information." They suspect that LAPSUS$ may have exaggerated the scope of their breach.
Based on the limited data available, it is extremely difficult to determine the scope or integrity of the hackers' claims. PlayStation's online services do not appear to have been impacted so far, with no word if user data is at risk.

Sony Is Once Again Facing A Potential Security Breach, This Time By A Ransomware Group.
Not for the first time have Sony's systems been targeted. In 2011, the PlayStation Network was compromised, exposing the personal information of 77 million users. Sony ultimately locked down PSN for nearly a month to improve security.
In 2014, North Korea launched a devastating cyberattack against Sony Pictures in retaliation for the film The Interview. The release of terabytes of sensitive data, including scripts for upcoming films and employees' personal and medical information. Time will tell if Sony can once again recover its systems from a significant cyberattack. However, PlayStation users may need to prepare for potential consequences.
If LAPSUS$'s claims are accurate, this breach could have comparable repercussions. There is a possibility that sensitive source code and intellectual property could be compromised. There is also the possibility of significant PlayStation Network service disruptions. As with any hack, we recommend that users alter any passwords used on any PlayStation service to avoid problems with other online accounts.
CGMagazine has sought out Sony for comment, but at the time of publication, the company has neither confirmed nor denied the breach's scope; we will update the article if the situation changes.
SOURCE – (cgmagonline)
Amazon Is Investing Up To $4 Billion In AI Startup Anthropic In Growing Tech Battle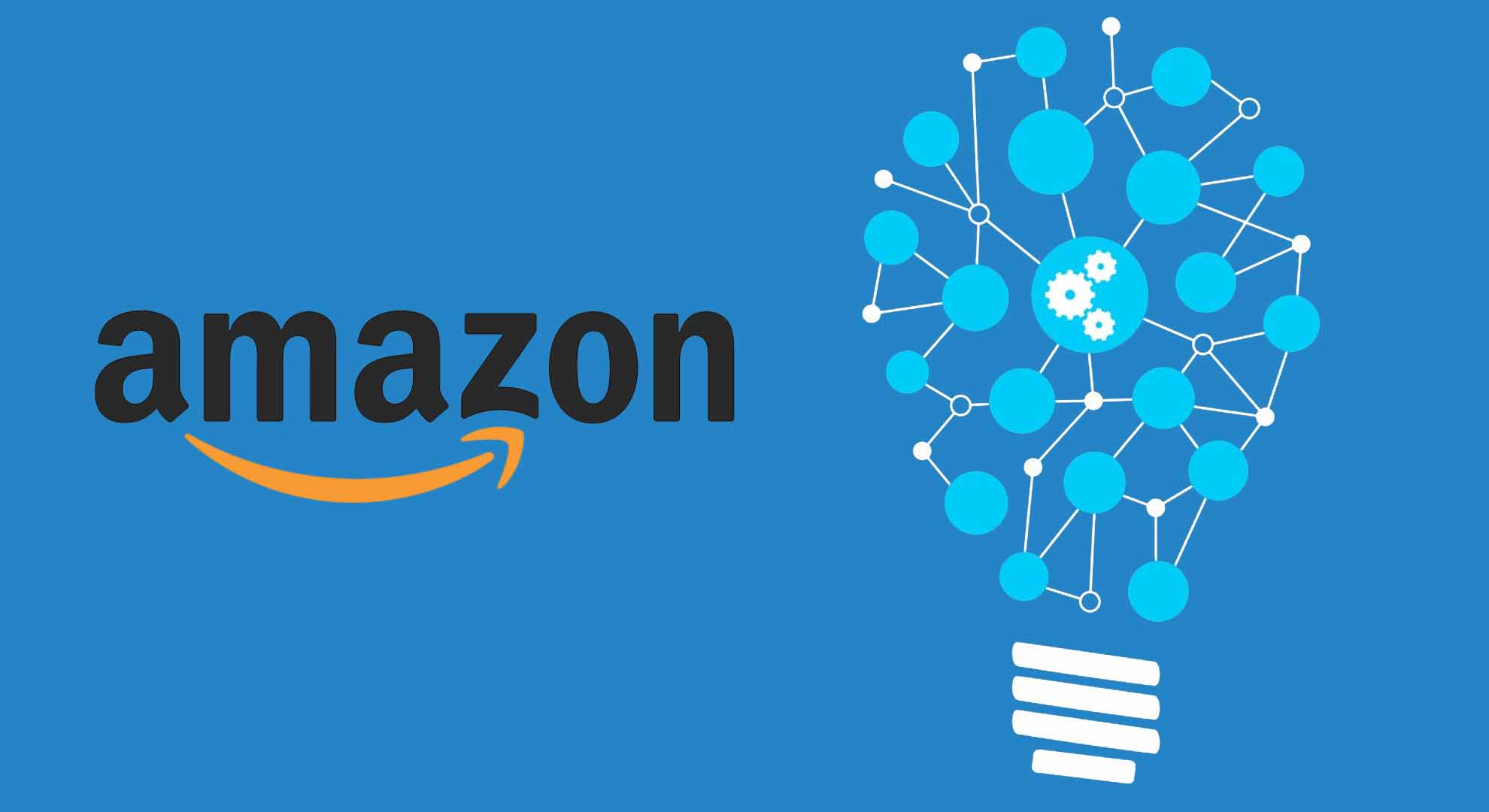 Amazon is investing up to $4 billion in artificial intelligence startup Anthropic and acquiring a minority stake in the company, the two companies announced on Monday.
The investment underscores how Big Tech companies are pouring money into AI as they race to capitalize on the opportunities that the latest iteration of the technology is set to fuel.
According to Amazon and Anthropic, the agreement is part of a larger collaboration to develop so-called foundation models, which are the basis for the generative AI systems that have garnered worldwide attention.
Foundation models, also known as large language models, are trained on vast online information pools, such as blog posts, digital books, scientific articles, and pop songs, to generate text, images, and videos that resemble human labor.

Amazon Is Investing Up To $4 Billion In AI Startup Anthropic In Growing Tech Battle.
Under the terms of the agreement, Anthropic will use Amazon as its primary cloud computing service and train and deploy its generative AI systems using Amazon's custom processors.
Anthropic, based in San Francisco, was founded by former employees of OpenAI, the creator of the ChatGPT AI chatbot that made a global impact with its ability to generate responses that resembled human responses.
Anthropic has released Claude, its own ChatGPT competitor. The most recent version, available in the United States and the United Kingdom, can "sophisticated dialogue, creative content generation, complex reasoning, and detailed instruction," according to the company.
Amazon is racing to catch up to competitors such as Microsoft, which invested $1 billion in OpenAI in 2019 and another multibillion-dollar investment at the beginning of the year.
Amazon has been releasing new services to keep up with the AI arms race, such as an update to its popular assistant Alexa that enables users to have more human-like conversations and AI-generated summaries of consumer product reviews.
SOURCE – (AP)