NASA's 1st Moon Crew In 50 Years Includes 1 Woman, 3 Men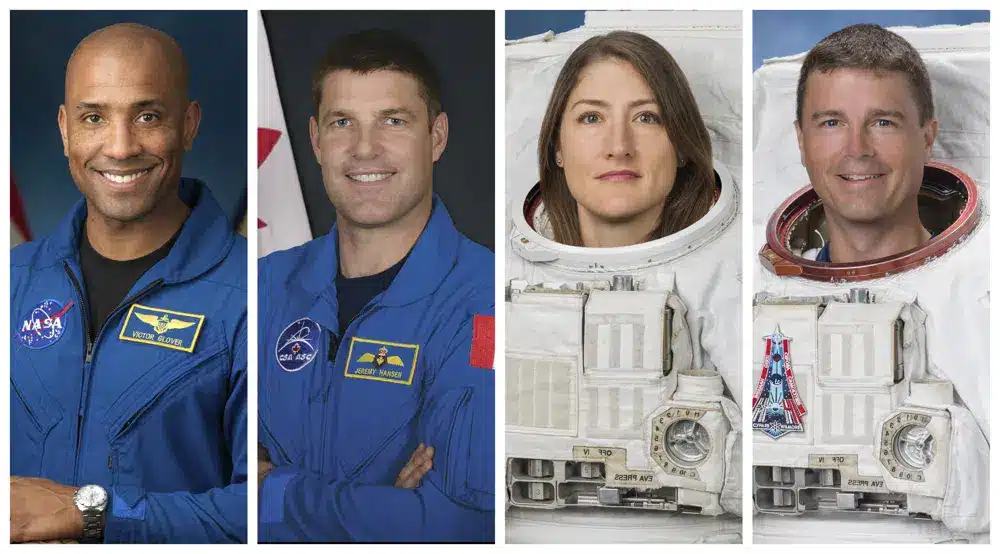 NASA on Monday named the four astronauts who will fly to the moon by the end of next year, including one woman and three men.
The three Americans and one Canadian were introduced during a ceremony in Houston, home to the nation's astronauts and Mission Control.
"This is humanity's crew," said NASA Administrator Bill Nelson.
The four astronauts will be the first to fly NASA's Orion capsule, launching atop a Space Launch System rocket from Kennedy Space Center no earlier than late 2024. They will not land or even go into lunar orbit but rather fly around the moon and head straight back to Earth, a prelude to a lunar landing by two others a year later.
Victor Glover, an African American naval aviator, Christina Koch, who holds the world record for the longest space flight by a woman; and Jeremy Hansen from Canada will work alongside mission commander Reid Wiseman. All are space veterans except Hansen.

They select crew for fly-by moon mission
"This is a big day. We have a lot to celebrate, and it's so much more than the four names that have been announced," said Glover.
This is the first moon crew to include a woman and someone not from the U.S. — and the first crew in NASA's new moon program, named Artemis. Late last year, an empty Orion capsule flew to the moon and back in a long-awaited dress rehearsal.
Apollo, NASA sent 24 astronauts to the moon from 1968 through 1972. Twelve of them landed. All were military-trained test pilots except for Apollo 17′s Harrison Schmitt, a geologist who closed out that moon landing era alongside the late Gene Cernan.
Provided this next 10-day moonshot goes well, NASA aims to land two astronauts on the moon by 2025.
NASA picked from 41 active astronauts for its first Artemis crew. Canada had four candidates.
SOURCE – (AP)
Toymaker Lego Will Stick To Its Quest To Find Sustainable Materials Despite Failed Recycle Attempt In 2023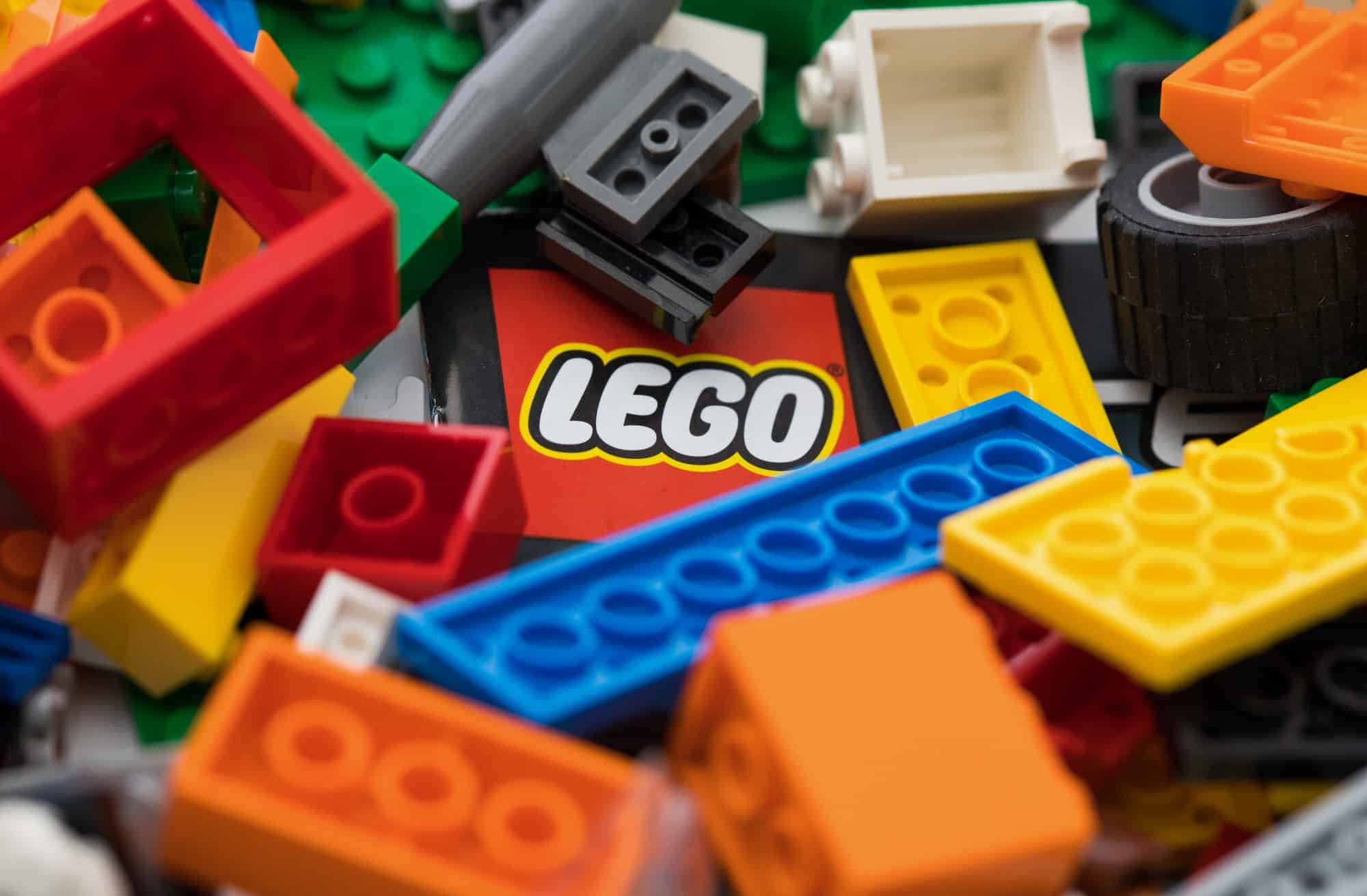 COPENHAGEN, Denmark – Lego stated on Monday that it remains committed to its quest to find sustainable materials to reduce carbon emissions despite the failure of an experiment to use recycled bottles. Lego is the world's largest toy manufacturer.
After more than two years of testing, Lego "decided not to proceed" with producing its trademark colorful bricks from recycled polyethylene terephthalate (PET) plastic bottles because "the material did not reduce carbon emissions."
Nonetheless, the toymaker remains "fully committed to making Lego bricks from sustainable materials by 2032," according to the company's website.
Two years ago, the private company that manufactures bricks from oil-derived plastic began researching a potential transition to recycled plastic bottles made of PET plastic, which does not degrade in quality when recycled.
The company stated that it had invested "more than $1.2 billion in sustainability initiatives" to transition to more sustainable materials and reduce carbon emissions by 37% by 2032.
The company reported that it was "currently testing and developing Lego bricks made from a range of alternative sustainable materials, including other recycled plastics and plastics made from alternative sources such as e-methanol."

Nonetheless, the toymaker remains "fully committed to making Lego bricks from sustainable materials by 2032," according to the company's website.
E-methanol, also known as green methanol, is composed of residual carbon dioxide and hydrogen and is produced by splitting water molecules using renewable energy.
The company said it would continue to use bio-polypropylene, the sustainable and biological variant of polyethylene — a plastic used in everything from consumer and food packaging to tires — for elements in Lego sets such as leaves, trees and other accessories.
Long-term, "we believe that this will encourage increased production of more sustainable raw materials, such as recycled oils, and help support our transition to sustainable materials," the report stated.
The company was founded by Ole Kirk Kristiansen in 1932. The name comprises the Danish words leg and godt, meaning "play well." The brand name was created without knowledge of the Latin Lego, meaning "I assemble."
SOURCE- (AP)
Photo Giant Getty Took A Leading AI Image-Maker To Court. Now It's Also Embracing The Technology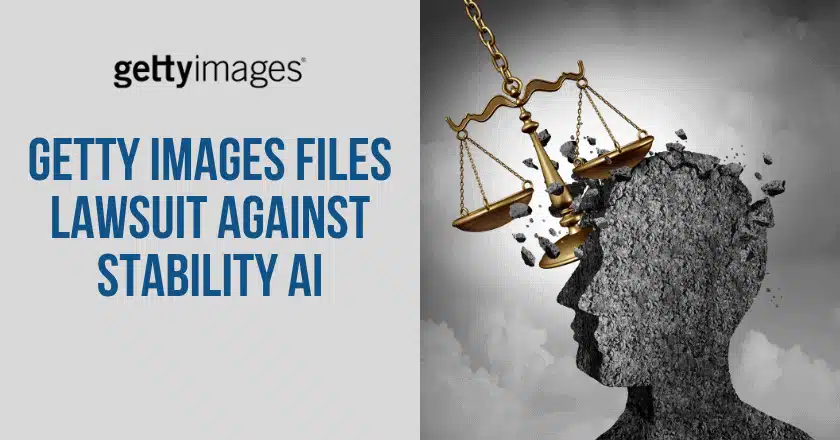 Anyone seeking a gorgeous photograph of a desert landscape will find various options in the Getty Images stock photography collection.
But suppose you're searching for a wide-angle image of a "hot pink plastic saguaro cactus with large, protruding arms, surrounded by sand, in a landscape at dawn." According to Getty Images, you can now request that its AI-powered image generator create one on the spot.
The Seattle-based company employs a two-pronged strategy to address the threat and opportunity of artificial intelligence to its business. First, it filed a lawsuit against a prominent provider of AI-generated images earlier this year for what it claimed was a "stunning" violation of Getty's image collection.
But on Monday, it joined the small but expanding market of AI image creators with a new service that enables its customers to create novel images trained on Getty's vast library of human-made photographs.
According to Getty Images CEO Craig Peters, the distinction is that this new service is "commercially viable" for business clients and "wasn't trained on the open internet with stolen imagery."
He compared this to some pioneers in AI-generated imagery, such as OpenAI's DALL-E, Midjourney, and Stability AI, the creator of Stable Diffusion.
"We have issues with those services, how they were built, what they were built upon, how they respect creator rights or not, and how they actually feed into deepfakes and other things like that," Peters said in an interview.

Anyone seeking a gorgeous photograph of a desert landscape will find various options in the Getty Images stock photography collection.
In a lawsuit filed early this year in a Delaware federal court, Getty alleged that London-based Stability AI copied without permission more than 12 million photographs from its collection, along with captions and metadata, "as part of its efforts to build a competing business."
Getty asserted in its lawsuit that it is entitled to damages of up to $150,000 per infringed work, which could reach $1.8 trillion. Stability seeks dismissal or transfer of the case but has not formally responded to the underlying allegations. Similar to the situation in the United Kingdom, a court conflict is still brewing.
Peters stated that the new service, dubbed Generative AI by Getty Images, resulted from a long-standing partnership with California-based tech company and chipmaker Nvidia, which predated the legal challenges against Stability AI. It is based on Edify, an AI model created by Picasso, a division of Nvidia's generative AI division.
It promises "full indemnification for commercial use" and is intended to eliminate the intellectual property risks that have made businesses hesitant to use generative AI tools.
Getty contributors will also be compensated for having their images included in the training set, which will be incorporated into their royalty obligations so that the company is "actually sharing the revenue with them over time rather than paying a one-time fee or not paying that," according to Peters.

Anyone seeking a gorgeous photograph of a desert landscape will find various options in the Getty Images stock photography collection.
Getty will compete with rivals such as Shutterstock, which has partnered with OpenAI's DALL-E, and software company Adobe, which has developed its own AI image-generator Firefly, for brands seeking marketing materials and other creative imagery. It is unlikely to appeal to those seeking photojournalism or editorial content, where Getty competes with news organizations such as The Associated Press.
Peters stated that the new model cannot produce politically damaging "deepfake" images because it automatically blocks requests containing images of recognizable persons and brands. As an illustration, he entered "President Joe Biden on a surfboard" as a demonstration to an AP reporter, but the tool rejected the request.
"The positive news about this generative engine is that it cannot cause the Pentagon to be attacked. "It cannot generate the pope wearing Balenciaga," he said, referring to a widely shared fake image of Pope Francis wearing a fashionable puffer jacket generated by artificial intelligence.
Peters added that AI-generated content will not be added to Getty Images' content libraries, reserved for "real people in real places doing real things."
SOURCE – (AP)
Google Accused Of Directing Motorist To Drive Off Collapsed Bridge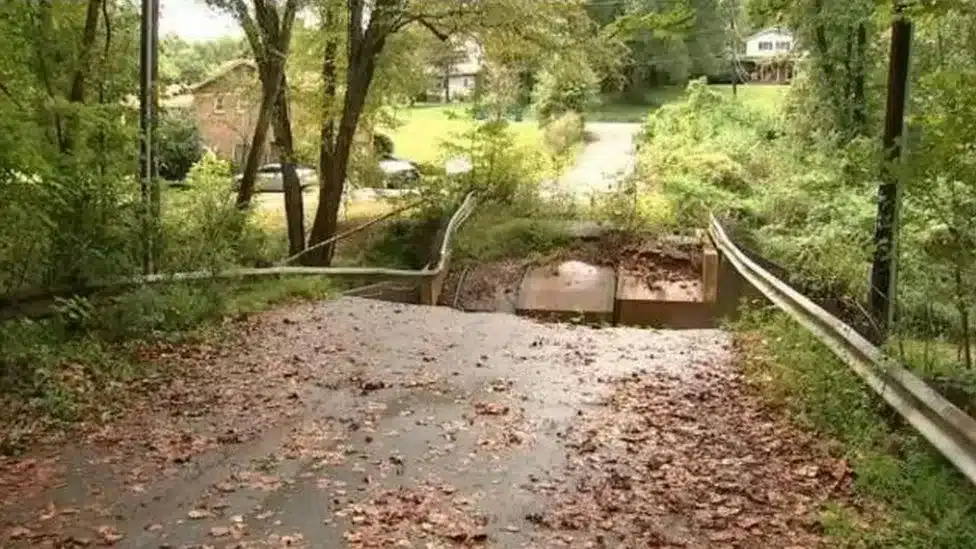 The family of a US man who was killed after driving off a crumbled bridge claims he died because Google's maps were outdated.
Philip Paxson's family is suing Google for his death, claiming that Google was irresponsible in failing to reveal that the bridge had collapsed nine years before.
Mr. Paxson died in September 2022 while attempting to drive across a broken Hickory, North Carolina bridge.
Google's spokesman stated that the corporation was looking into the allegations.
On Tuesday, the case was filed in Wake County civil court.
According to the family's lawsuit, Mr Paxson, a father of two, was driving home from his daughter's ninth birthday celebration at a friend's house and was in an unfamiliar neighborhood at the time of his death.
His wife had already driven his two girls home, and he had stuck behind to help clean up.
"Unaware of local roads, he relied on Google Maps, expecting it to safely direct him home to his wife and daughters," the family's lawyers said in a statement announcing the complaint.
"Tragically, as he drove cautiously in the rain, he unwittingly followed Google's out-of-date directions to what his family later learned was known for nearly a decade as the 'Bridge to Nowhere,' crashing into Snow Creek, where he drowned."

The family of a US man who was killed after driving off a crumbled bridge claims he died because Google's maps were outdated.
According to the lawsuit, when the bridge fell in 2013, local people frequently contacted Google to request that their online maps be changed.
According to the Charlotte Observer, vandals removed the barriers regularly put over the bridge entrance.
The complaint also accuses three local businesses of failing to maintain the bridge.
"Our girls ask how and why their daddy died, and I'm at a loss for words that they can understand because, as an adult, I still can't understand how those responsible for the GPS directions and the bridge could have acted with such little regard for human life," his wife, Alicia Paxson, said in a statement.
"We have deepest sympathies for the Paxson family," a Google spokesman told AP News.
"Our goal in Maps is to provide accurate routing information, and we are reviewing this lawsuit."
SOURCE – (BBC)