2023: Peacock Strikes Naming Rights Deal With Home Of Emmy Awards In Downtown Los Angeles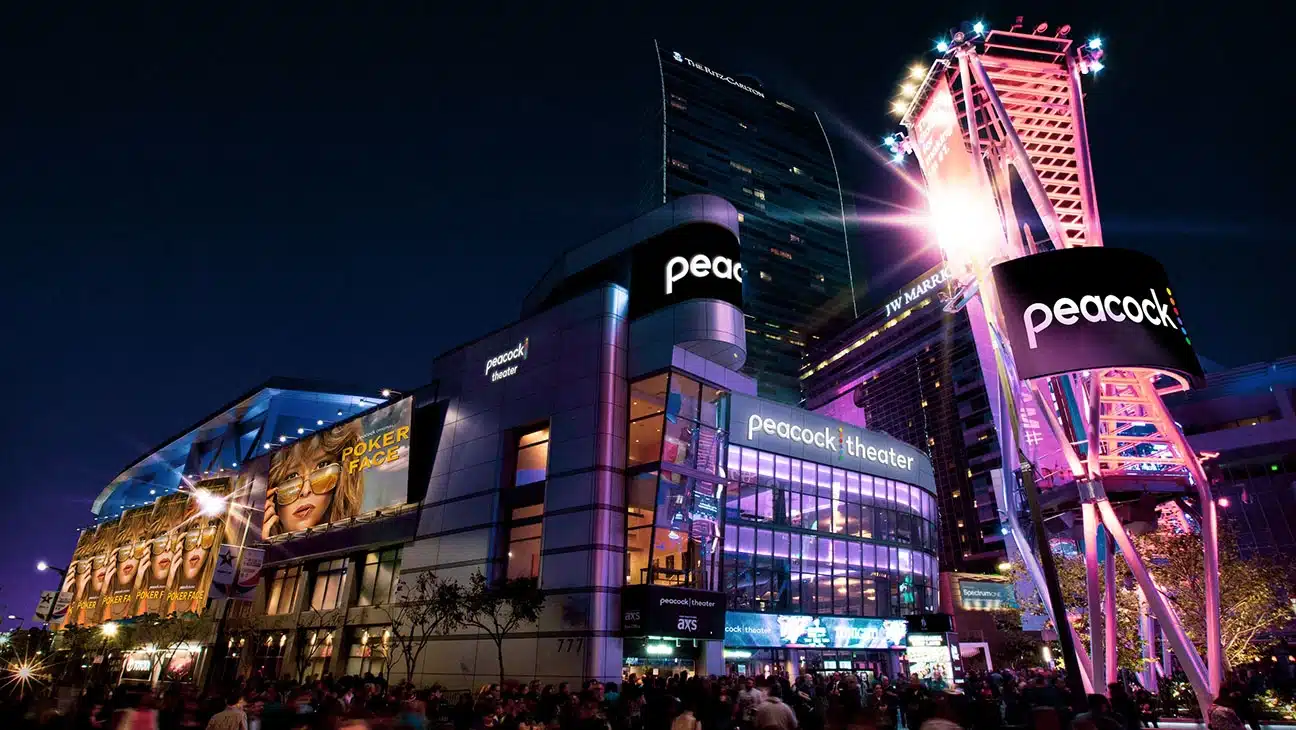 L.A. – The Peacock Theatre and Peacock Place open-air plazas in downtown Los Angeles will take the place of Microsoft Theatre and Microsoft Theatre, respectively.
As part of a multi-year name rights agreement, Peacock, NBCUniversal's premium streaming service, and sports and live entertainment behemoth AEG, the modifications are enacted on July 11.
The agreement for naming rights announced on Thursday is the first for Peacock.
The 7,100-seat venue hosts exceptional occasions like the Emmy Awards and concerts. The 40,000-square-foot plaza's previous name, XBOX Plaza, will no longer be used.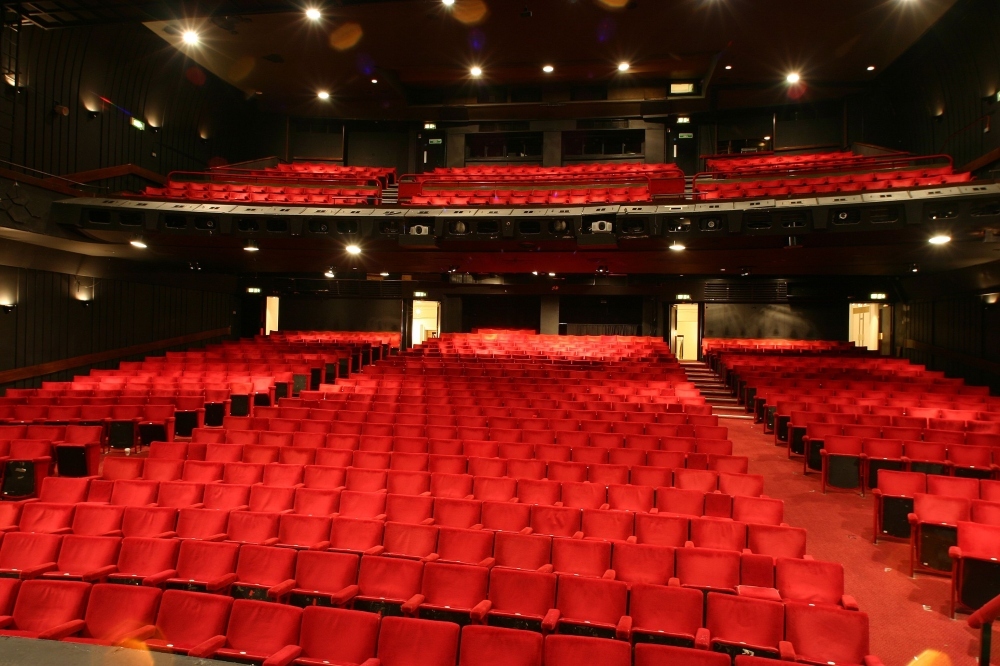 The Peacock Theatre and Peacock Place, open-air plazas in downtown Los Angeles, will take the place of Microsoft Theatre and Microsoft Theatre, respectively.
As part of the agreement, two LED marquees will be installed at the intersection of Figueroa Street and Olympic Boulevard to advertise special events at neighboring L.A. Live and Peacock's television programs. A studio for branded material is also envisioned.
According to Lee Zeidman, president of Crypto.com Arena, Peacock Theatre, and L.A. Live, "We are looking forward to the opportunity to collaborate with Peacock to create new content and programming to complement our existing roster of amazing concerts, awards shows, and special events we are known for at all of our iconic L.A. Live venues."
The theater's neighbor, the Staples Centre, became the Crypto.com Arena in December 2021.
SOURCE – (AP)
Hyundai And Kia Recall Nearly 3.4 Million Vehicles Due To Fire Risk And Urge Owners To Park Outdoors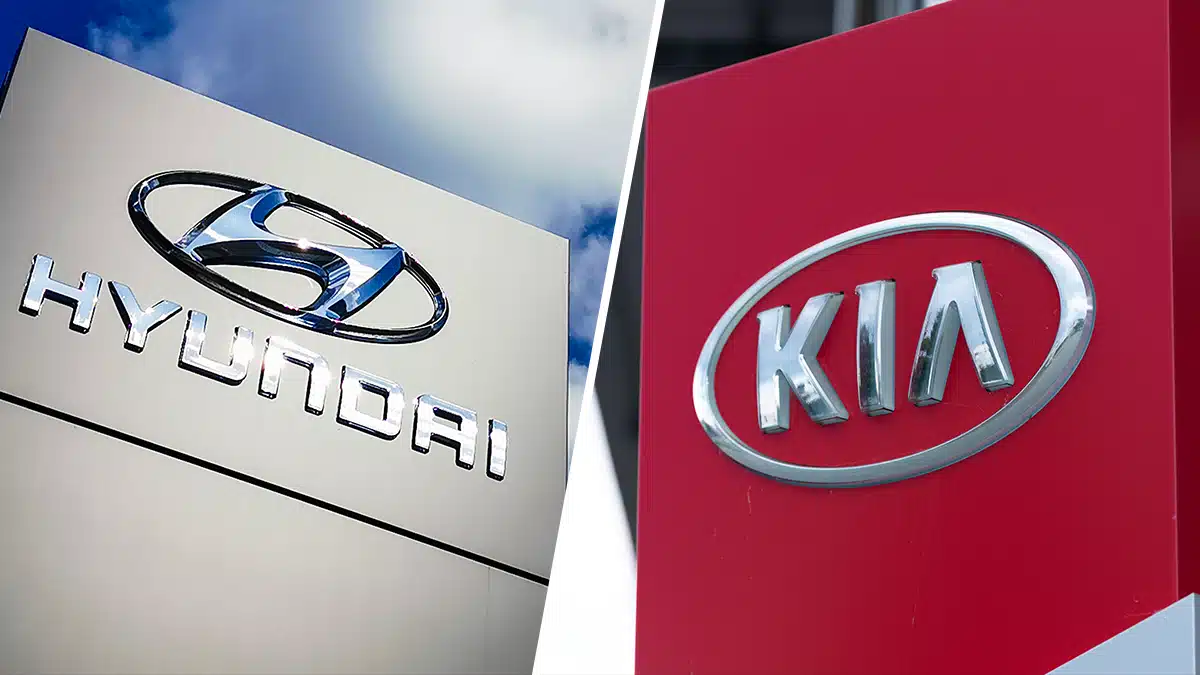 DETROIT — Due to the risk of engine compartment fires, Hyundai and Kia are recalling nearly 3.4 million vehicles in the United States and advising owners to park them outside.
Multiple car and SUV models from 2010 to 2019 have been recalled, including the Hyundai Santa Fe SUV and the Kia Sorrento SUV.
According to documents published Wednesday by the U.S. National Highway Traffic Safety Administration, the anti-lock brake control module can leak fluid and cause an electrical short, which can spark a fire in stationary or moving vehicles.
The dealer will replace the anti-lock brake fuse free of charge. According to company documents, Kia will begin sending notification letters to owners on November 14. The date for Hyundai is November 21.
According to the documents, Hyundai reported 21 vehicle fires and 22 "thermal incidents," including combustion, burning, and melting parts in the United States. Kia reported ten incidents of fire and dissolving.
According to a statement from Hyundai, no collisions or injuries have been reported. The automaker said it was doing the recall to assure the safety of its customers.

Hyundai And Kia Recall Nearly 3.4 Million Vehicles Due To Fire Risk And Urge Owners To Park Outdoors.
Due to moisture, grime, and dissolved metals in the brake fluid, an O-ring in the antilock brake motor shaft can lose its sealing strength over time, resulting in leaks. According to the statement, the new fuse limits the brake module's operating current.
Kia stated that an electrical failure resulting in excessive current could cause an engine compartment fire near the brake control unit. The statement indicates that the precise cause of the short circuit is unknown and that no accidents or injuries have occurred.
Michael Brooks, executive director of the non-profit Centre for Auto Safety, questioned why the companies are not addressing the breach issue and why they are taking so long to send letters to owners.
Brooks stated that replacing the fuse is the solution, but brake fluid can still escape, posing a potential safety risk.
He asked, "Why not fix the problem?" "What you're not doing here is repairing the O-ring and the discharge that initially caused the issue. You are addressing a symptom or portion of the problem, but not the underlying design flaw."
Brooks also questioned why the NHTSA is allowing the companies to replace only the fuse and why owners must receive interim letters promptly warning them of a serious problem. "You would think that you should immediately notify those owners that they shouldn't be parking in their garages, lest their home catch fire," he said.
Statements from both companies need to address why the fluid breaches aren't being repaired or why it will take about two months to notify owners by letter. Both companies' spokespersons stated they would investigate the concerns.
Wednesday, a message was left with the NHTSA requesting comment on the recall remedy and why the notices would take so long. Wednesday, the agency released a statement cautioning owners to park their vehicles outside until repairs are made.

Hyundai And Kia Recall Nearly 3.4 Million Vehicles Due To Fire Risk And Urge Owners To Park Outdoors.
Affected Kia models include the 2010-2019 Borrego, 2014-2016 Cadenza, 2010-2013 Forte, Forte Koup, and Sportage, 2015-2019 K900, 2011-2015 Optima, 2011-2013 Optima Hybrid, and Soul, 2012-2017 Rio, 2011-2014 Sorento, and 2010-2011 Rondo.
2011-2015 Elantra, Genesis Coupe, and Sonata Hybrid, 2012-2015 Accent, Azera, and Veloster, 2013-2015 Elantra Coupe and Santa Fe, 2014-2015 Equus, 2010-2012 Veracruz, 2010-2013 Tucson, 2015 Tucson Fuel Cell, and 2013 Santa Fe Sport are included in the recall.
Owners can enter their 17-digit vehicle identification number at www.nhtsa.gov/recalls to determine if their vehicle is affected.
Since 2015, Hyundai and Kia have been beset by fire issues. The Centre for Auto Safety successfully petitioned U.S. regulators to seek recalls in 2018, and according to its website, automakers have already recalled more than 9.2 million vehicles for fires and engine problems, not including Wednesday's recalls. More than two dozen of the recalls involved more than 20 vehicles from the model years 2006 to 2021.
In addition, the NHTSA is investigating three million vehicles manufactured by manufacturers between 2011 and 2016. NHTSA reports receiving 161 complaints of engine fires, some of which occurred in previously recalled vehicles.
In June 2018, the NHTSA reported receiving complaints from vehicle owners regarding over 3,100 fires, 103 injuries, and one fatality. The NHTSA fined Hyundai and Kia in 2020 for recalling vehicles with a propensity for engine failure too slowly.
SOURCE – (AP)
Amazon: US Accuses Online Giant Of Illegal Monopoly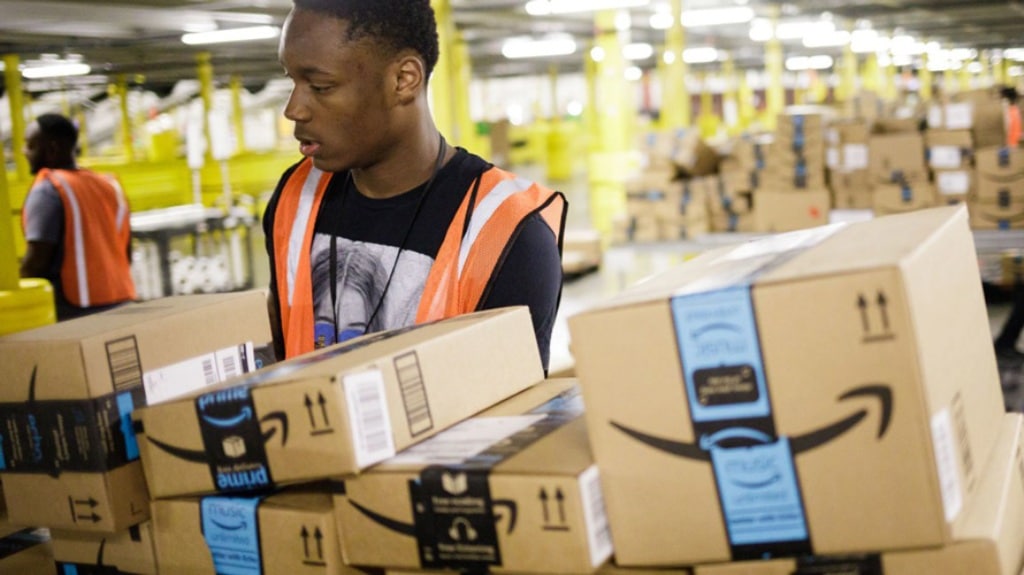 The U.S. government has filed a lawsuit against Amazon, alleging that the internet giant unlawfully maintains monopoly power.
According to the Federal Trade Commission (FTC), Amazon engages in "a set of interlocking anticompetitive and unfair strategies" to increase prices and stifle competition.
Amazon stated that the lawsuit was "incorrect based on the facts and the law, and we look forward to defending ourselves in court."
It is the most recent technology titan to be sued by U.S. authorities.
Lina Khan, the head of the FTC, has had Amazon in her sights for years.
In 2017, Ms. Khan, who was only 29 then, published a significant academic article arguing that the online retailer had evaded antitrust scrutiny.
"With its missionary zeal for consumers, Amazon has marched towards monopoly," she stated then.

The U.S. government has filed a lawsuit against Amazon, alleging that the internet giant unlawfully maintains monopoly power.
Since her unexpected appointment as FTC Chair in 2021, this case has been widely anticipated and regarded as a crucial leadership test.
Some U.S. legislators have called for action to increase competition in online search, retail, and social media in response to the dominance of a handful of large tech companies.
However, under Ms. Khan, the FTC's robust rhetoric against Big Tech has yielded few results.
It failed in its endeavor to prevent Meta from acquiring V.R. company Within in February.
And in July, it failed to prevent Microsoft from acquiring the Call of Duty developer.
Ms. Khan is pressured to make at least one prominent complaint stick, and the FTC has high aspirations for this case.

The U.S. government has filed a lawsuit against Amazon, alleging that the internet giant unlawfully maintains monopoly power.
Along with 17 state attorneys, the agency asserts that the company is a "monopolist" that prevents competitors and sellers from lowering pricing.
In addition, the regulator claimed Amazon's actions "degrade quality for consumers, overcharge sellers, stifle innovation, and prevent rivals from competing fairly with Amazon."
However, the company claims that if the "misguided" FTC lawsuit is successful, consumers will have fewer options, pay higher prices, and experience delayed delivery times.
Due to the alleged monopoly, consumers lose money and receive worse bargains, which is the central argument of the case.
U.S. anti-competition law is complex, but prosecutors must demonstrate that a company's actions have caused financial harm to consumers.
Many of Big Tech's services, such as Google's search engine and Meta's Instagram, are free, proving this is only sometimes straightforward.
Google and the United States government began a court battle earlier this month, with the government accusing Google of monopolizing advertising technology.
SOURCE – (BBC)
Sony Is Once Again Facing A Potential Security Breach, This Time By A Ransomware Group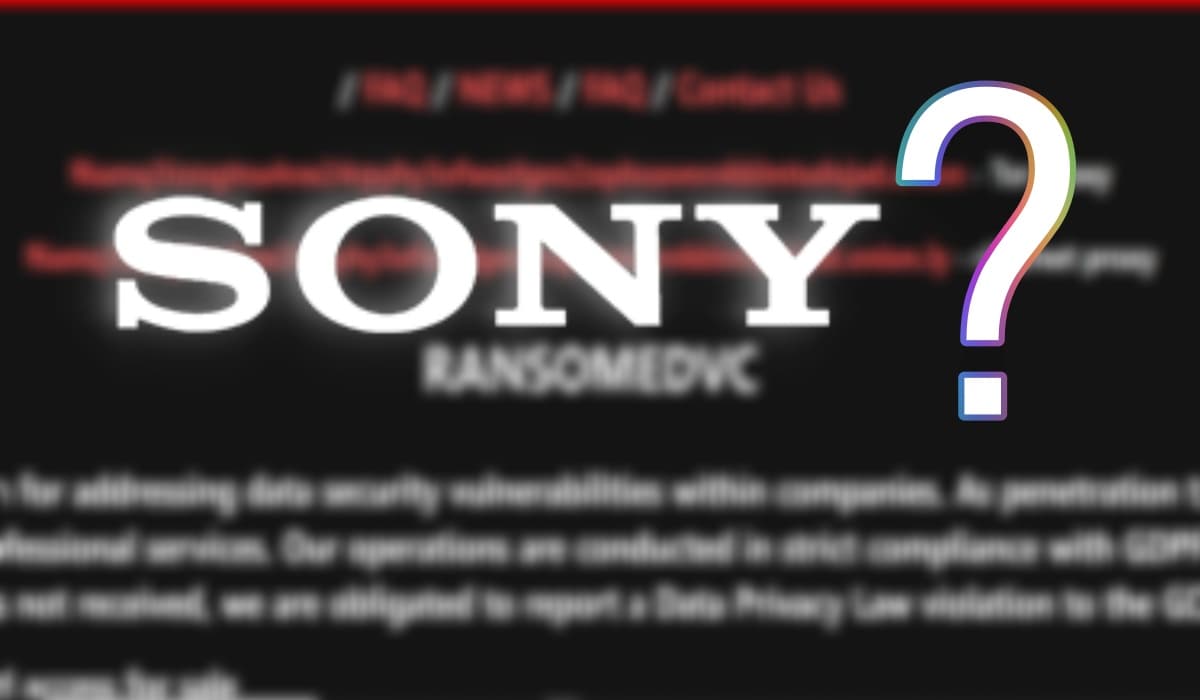 Once more, Sony faces the possibility of a security breach, this time from a ransomware group alleging to have compromised PlayStation systems. On Sunday, the group LAPSUS$ proclaimed the alleged hack on their dark website. This could have significant implications for PlayStation users, although details remain scant.
According to the ransomware group, they have compromised all Sony systems and seized valuable information, including game source code and firmware. As "proof," they have provided screen captures of what appears to be an internal login page, PowerPoint presentation, and file directory.
However, according to cybersecurity specialists, this information could be more convincing. Cyber Security Connect stated, "None of it appears to be particularly compelling information." They suspect that LAPSUS$ may have exaggerated the scope of their breach.
Based on the limited data available, it is extremely difficult to determine the scope or integrity of the hackers' claims. PlayStation's online services do not appear to have been impacted so far, with no word if user data is at risk.

Sony Is Once Again Facing A Potential Security Breach, This Time By A Ransomware Group.
Not for the first time have Sony's systems been targeted. In 2011, the PlayStation Network was compromised, exposing the personal information of 77 million users. Sony ultimately locked down PSN for nearly a month to improve security.
In 2014, North Korea launched a devastating cyberattack against Sony Pictures in retaliation for the film The Interview. The release of terabytes of sensitive data, including scripts for upcoming films and employees' personal and medical information. Time will tell if Sony can once again recover its systems from a significant cyberattack. However, PlayStation users may need to prepare for potential consequences.
If LAPSUS$'s claims are accurate, this breach could have comparable repercussions. There is a possibility that sensitive source code and intellectual property could be compromised. There is also the possibility of significant PlayStation Network service disruptions. As with any hack, we recommend that users alter any passwords used on any PlayStation service to avoid problems with other online accounts.
CGMagazine has sought out Sony for comment, but at the time of publication, the company has neither confirmed nor denied the breach's scope; we will update the article if the situation changes.
SOURCE – (cgmagonline)