Poaching of Turtles Skyrockets as Demand for them as Pets Rises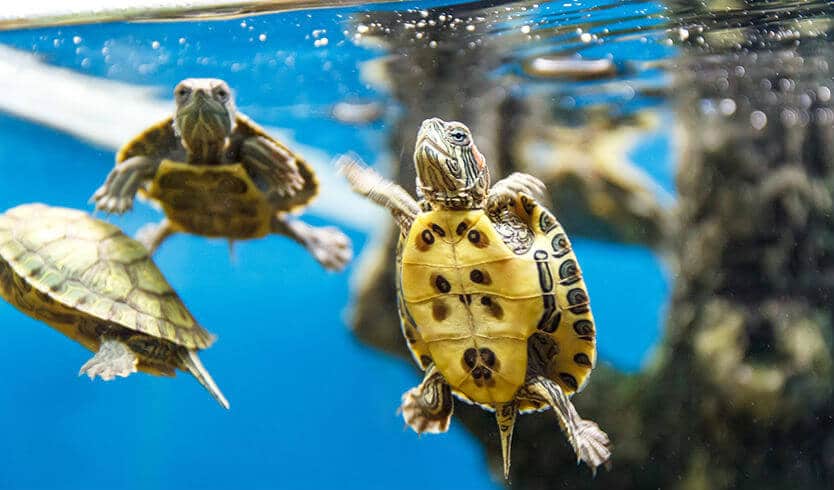 Poaching of turtles, driven by rising demand for pets in the United States, Asia, and Europe, according to wildlife trade experts, is contributing to a worldwide decline of rare freshwater turtles and tortoises.
According to one study, over half of the 360 surviving turtle and tortoise species face extinction.
Such concerns have prompted proposals to strengthen freshwater turtle protection at the International Trade of Endangered Species of Wild Fauna and Flora meeting in Panama.
Precise figures on the turtle trade, particularly illegal, can be difficult. Tara Easter, a doctoral candidate at the University of Michigan who studies the trade, estimated the commercial export trade for mud turtles in the United States increased from 1,844 in 1999 to nearly 40,000 in 2017 and for musk turtles from 8,254 in 1999 to more than 281,000 in 2016.
The United States and several Latin American countries cited data from Mexico in their CITES proposal to ban or limit commercial trade in more than 20 mud turtle species, finding that nearly 20,000 were confiscated, mostly at the Mexico City airport, between 2010 and 2022.
Freshwater turtles are among the world's most trafficked animals, targeted by criminal networks connecting with buyers on the internet before transporting them to black markets in Hong Kong and other Asian cities. They are then sold as pets, collectors, commercial breeding, food, and traditional medicine.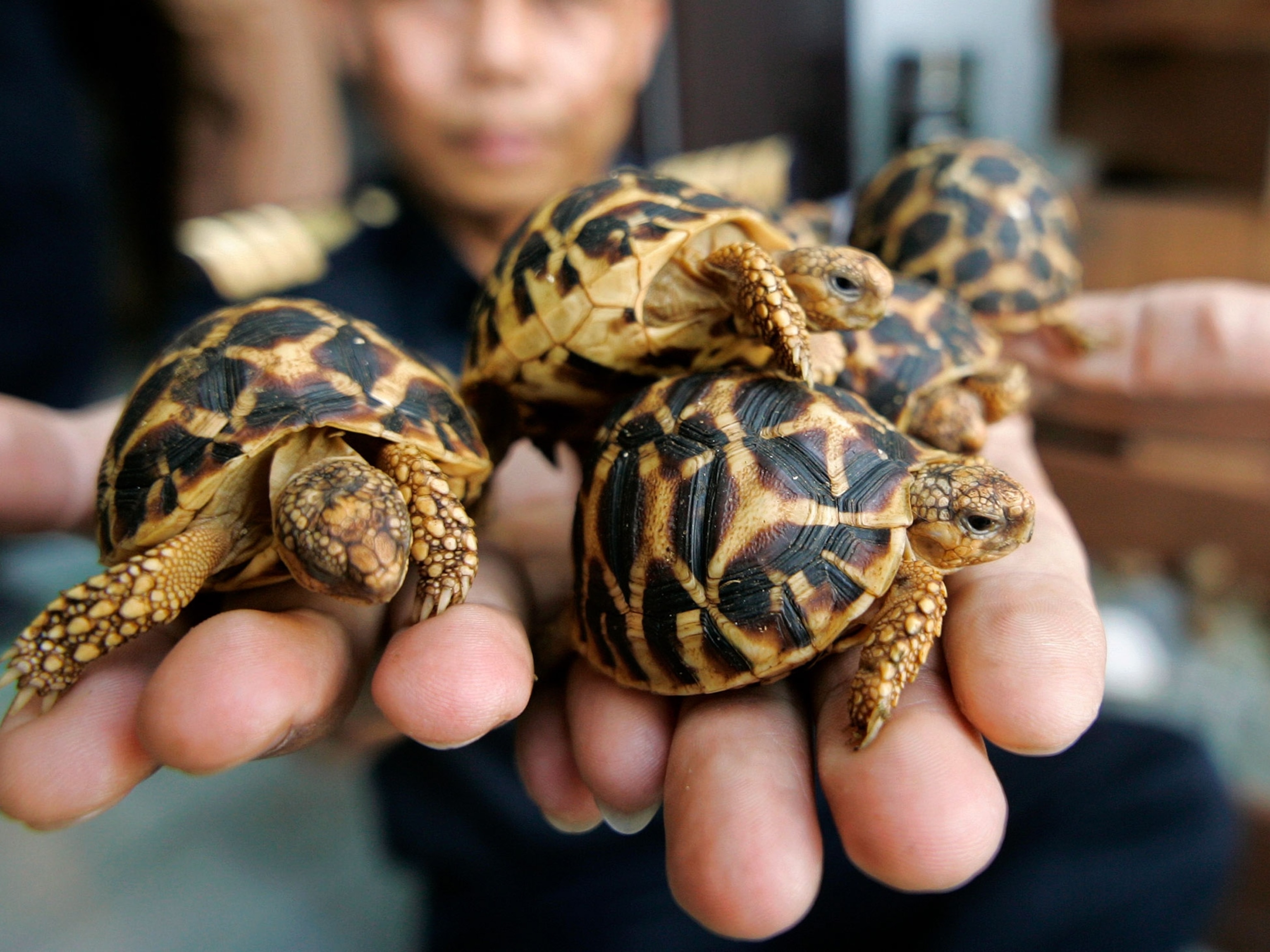 The Turtle Trade is poorly regulated.
The lucrative business — some turtle species prized for their colourful shells or unusual appearance can fetch thousands of dollars in Asia.
Poachers are especially dangerous, according to experts, because they target rare turtle species and adult breeding females.
Many turtle species, which can live for decades, do not reach reproductive maturity for at least a decade.
"The loss of large numbers of adults, particularly females, can send turtles into a spiralling decline from which they cannot recover," said Dave Collins, Turtle Survival Alliance's director of North American turtle conservation. "Turtles reproduce at an extremely low rate, producing only a few eggs per year."
The United States Association of Reptile Keepers, which advocates for responsible private ownership and trade in reptiles and amphibians, stated that "limiting captive breeding and legal trade is counterproductive in addressing reductions in wild populations."
"If there aren't enough of a species on Earth,… the solution should be to create more of them," Daniel Parker, the group's Florida chapter's director of media, said in a statement. "By cracking down on breeding and trade, authorities are missing out on potentially effective free market conservation solutions."
Since 2018, the Collaborative to Combat the Illegal Trade in Turtles, a group of mostly state, federal, and tribal biologists dedicated to combating North American turtle poaching, has documented at least 30 major smuggling cases in 15 states. Some involved only a few dozen turtles, while others involved thousands.
Over the last 20 years, Easter at the University of Michigan has identified 59 cases involving approximately 30,000 illegally traded turtles in the United States.
Earlier this year, a federal judge in North Carolina sentenced a man to 18 months in prison and fined him $25,000 for violating the Lacey Act by trafficking turtles. The law prohibits the illegal taking, possessing, transporting, or selling of fish, wildlife, or plants.
Through a middleman, the man trafficked 722 eastern box turtles — North Carolina's state reptile — as well as 122 spotted turtles and three wood turtles for markets in Asia. The turtles are worth $1.5 million in Asia, and the man received more than $120,000 for them.
After previously pleading guilty to financing a nationwide smuggling ring that sent 1,500 turtles worth more than $2.2 million from the United States to China, a Chinese national was sentenced to 38 months in prison and fined $10,000 for money laundering in 2021.
The man used PayPal to buy the turtles from American buyers, advertised them on social media and reptile websites, and sold them to reptile markets in Hong Kong.
A New Jersey man was sentenced to two years probation and ordered to pay $350,000 in restitution and fines in 2020 for transporting 1,000 three-toed and western box turtles from Oklahoma to New Jersey in candy wrappers and socks.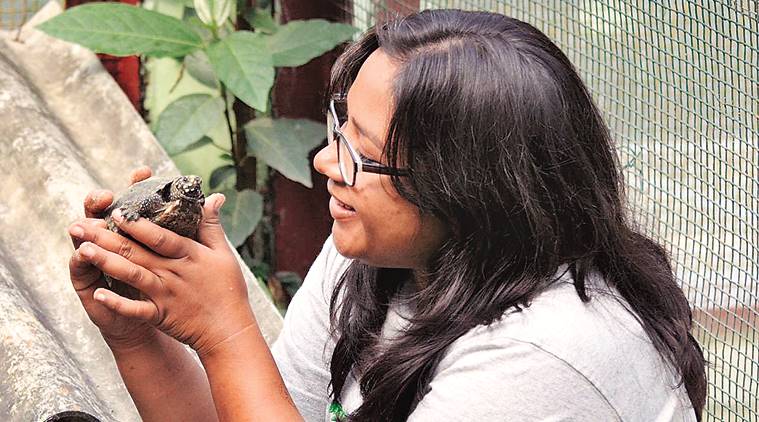 The illegal trade has prompted governments to propose listing 42 turtle species under CITES for the first time, including North American musk turtles.
Although some species, such as the eastern musk turtle, are common, a listing means that traders will need a permit to sell them internationally.
Commercial sales of other species, such as alligator snapping turtles, which can weigh up to 200 pounds and are found in the Gulf states of the United States, would be restricted.
Proposals would also tighten regulations on 13 others who are already protected.
"We think that's important because of the trends that we've seen over the last couple of decades in international reptile and particularly turtle trade," said Matthew Strickler of the U.S. Department of the Interior, who will lead the American delegation at CITES.
"There is significant demand from Southeast Asia for food and the pet trade, but there is also demand from Europe for pets," he said. "We've seen a pattern of turtles being depleted in one location, followed by poachers, traffickers, and traders moving to another." Southeast Asia had been depleted. They relocated to Africa. They are now relocating to the Americas."
A Rhode Island Environmental Police intern discovered the tiny musk turtles for sale online. They only cost $20 each. The turtles are brown or black with a white or yellow line down the middle of their heads and can live for decades.
In September, police arrested the seller after arranging an undercover purchase at his home. The seller paid a $1,600 fine for illegally possessing a reptile. The turtles, now quarantined at the Providence Zoo, are expected to be healthy and disease-free when released back into the wild.
"When native species are removed even for pets, it has a significant impact," said Harold Guise, an environmental police detective who handled the case. "Wildlife commercialization impacts wildlife that we can't measure until it's too late." We must get ahead of these issues."
It reminded Perrotti, the conservation director, that illegal trade, which was previously focused in Asia, is increasingly occurring in his backyard.
"I couldn't believe there was a market for it and that someone was mass producing or mass collecting these to make a few dollars," he said. "It's a $20 turtle." That is absurd… Wildlife is not a commodity that can be profited from."
India, At UN, Is Mum About Dispute With Canada Over Sikh Separatist Leader's Killing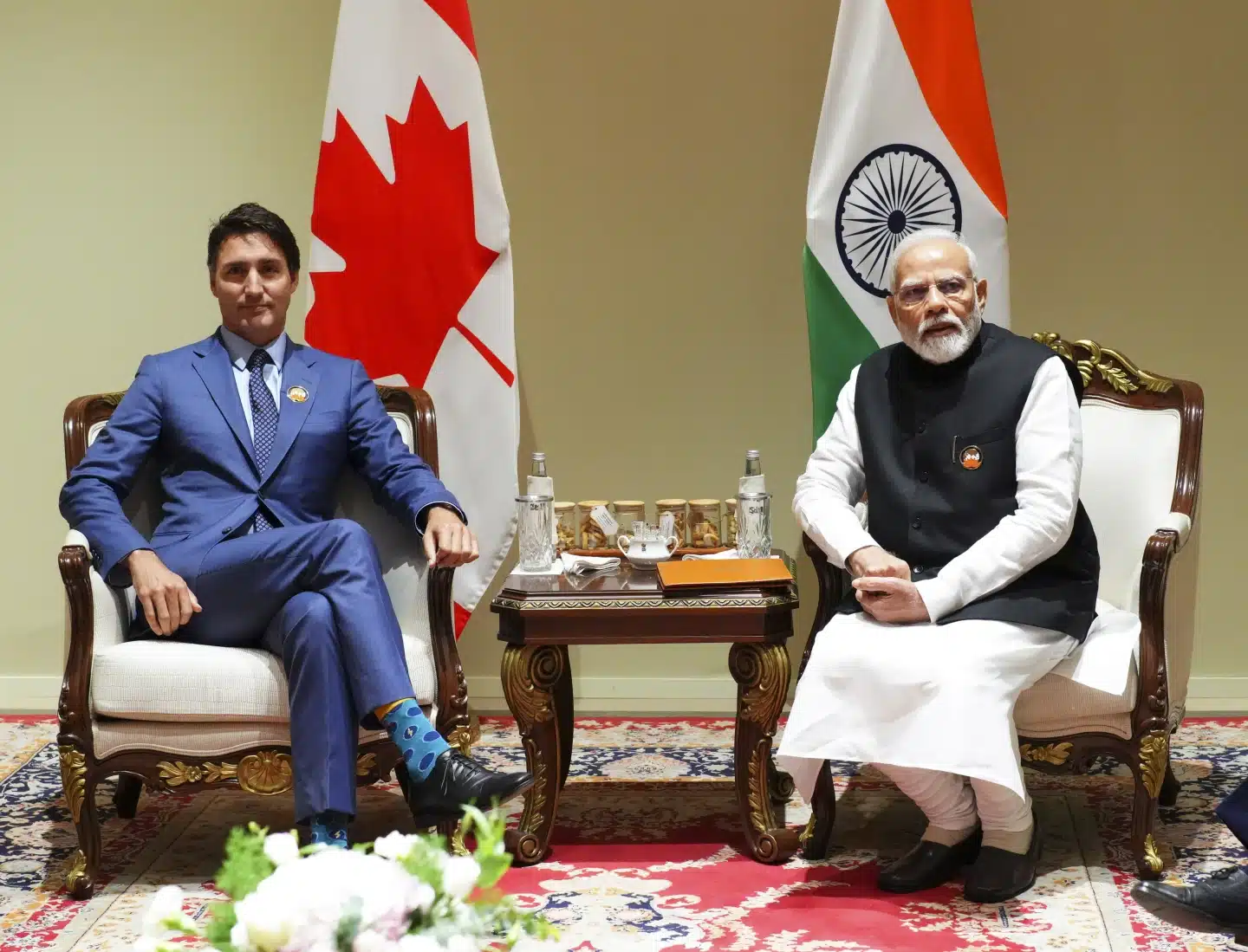 UNITED NATIONS — As he addressed world leaders at the United Nations General Assembly on Tuesday, India's top diplomat avoided addressing his country's dispute with Canada over the assassination of a Sikh separatist leader. However, he indirectly criticized how other nations respond to "terrorism."
Foreign Minister Subrahmanyam Jaishankar devoted most of his speech to praising India's rising global stature and aspirations for leadership, highlighting its recent tenure as chair of the Group of 20 industrialized nations and presiding over a substantial summit meeting last month.
However, he also stated that the international community must not "allow political expediency to determine responses to terrorism, extremism, and violence."
India has frequently attacked Pakistan at the United Nations over what New Delhi perceives as Pakistan's sponsorship of terrorism. This time, however, the remark could be interpreted as an attack on Canada, whose representative is scheduled to speak at the United Nations later on Tuesday.
As a result of Canadian Prime Minister Justin Trudeau's statement last week that India may have been involved in the June murder of a Canadian citizen in a Vancouver suburb, relations between the two countries have reached their lowest point in years.
Hardeep Singh Nijjar, 45, was murdered by masked assailants, but Canada has not yet provided any public evidence of Indian involvement in the murder. India had designated him as a terrorist because he led the remnants of a once-powerful movement to establish an independent Sikh homeland, Khalistan.

India's top diplomat avoided addressing his country's dispute with Canada over the assassination of a Sikh separatist leader.
The Indian Ministry of Foreign Affairs dismissed the allegation as "absurd" and accused Canada of harboring "terrorists and extremists." It also asserted that the allegations were politically motivated, indicating that Trudeau sought domestic support from the Sikh diaspora.
"Such unsubstantiated allegations seek to divert attention away from Khalistani terrorists and extremists, who have found refuge in Canada and continue to threaten India's sovereignty and territorial integrity," the ministry said in a statement released last week.
However, they have long accused Canada of allowing Sikh separatists, including Nijjar, unfettered reign.
Even though the active insurgency ended decades ago, the Modi administration has warned that Sikh separatists are attempting a comeback. New Delhi has urged nations such as Canada, where Sikhs account for more than 2% of the population, to do more to prevent a separatist revival.
After the G20 summit, Canada's allegation obscured India's diplomatic moment. Jaishankar sought to refocus attention on his country's ambitions in the international arena, noting that India is the world's most populous nation and a growing economic superpower.
"When we aspire to be a leading power, it is not for self-promotion, but to assume more responsibility and make more contributions," he explained. "The goals we have set for ourselves will distinguish us from those who rose before us."
SOURCE – (AP)
Spain Charges Pop Singer Shakira With Tax Evasion For A Second Time And Demands More Than $7 Million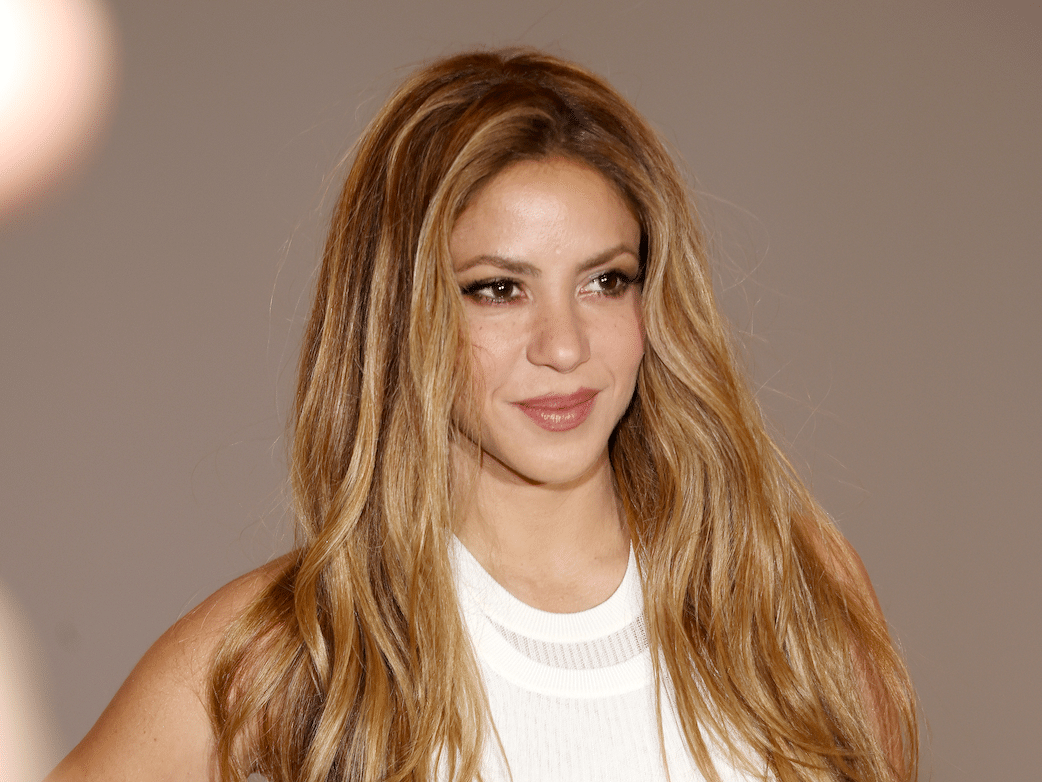 BARCELONA, SPAIN — Spanish prosecutors have charged Colombian pop sensation Shakira with failing to pay 6.7 million euros ($7.1 million) in tax on her 2018 earnings, authorities announced Tuesday. This is Spain's most recent fiscal accusation against the Colombian singer.
Prosecutors in Barcelona alleged in a statement that Shakira used an offshore company based in a tax refuge to avoid paying the tax.
According to the statement, she has been notified of the allegations in Miami, where she resides.
Shakira is already scheduled to be tried in Barcelona on November 20 for a separate case involving her residence between 2012 and 2014. Prosecutors allege she neglected to pay 14.5 million euros in taxes in this instance.
Prosecutors in Barcelona have asserted that the Grammy winner spent more than fifty percent of the 2012-2014 period in Spain and thus should have paid taxes in the country, even though her official residence was in the Bahamas.

Spanish prosecutors have charged Colombian pop sensation Shakira with failing to pay 6.7 million euros ($7.1 million) in tax on her 2018 earnings.
Last July, Spanish tax officials launched a new investigation against Shakira. Prosecutors have decided to file charges after reviewing the evidence compiled over the past two months. No trial date has been set.
Llorente y Cuenca, the public relations firm previously managing Shakira's affairs, had no immediate comment.
Last July, it was stated that the artist had "always complied with the law and followed the advice of her financial advisors."
Since she began dating the now-retired football player Gerard Pique, Shakira, whose full name is Shakira Isabel Mebarak Ripoll, has been linked to Spain. The couple, who have two children, resided in Barcelona until the end of their 11-year relationship last year.
In the past decade, Spain's tax authorities have cracked down on football superstars such as Lionel Messi and Cristiano Ronaldo for not paying their entire tax obligations. These athletes were found guilty of tax evasion but were spared prison time due to a provision that enables judges to forego sentences of less than two years for first-time offenders.
SOURCE – (AP)
Toymaker Lego Will Stick To Its Quest To Find Sustainable Materials Despite Failed Recycle Attempt In 2023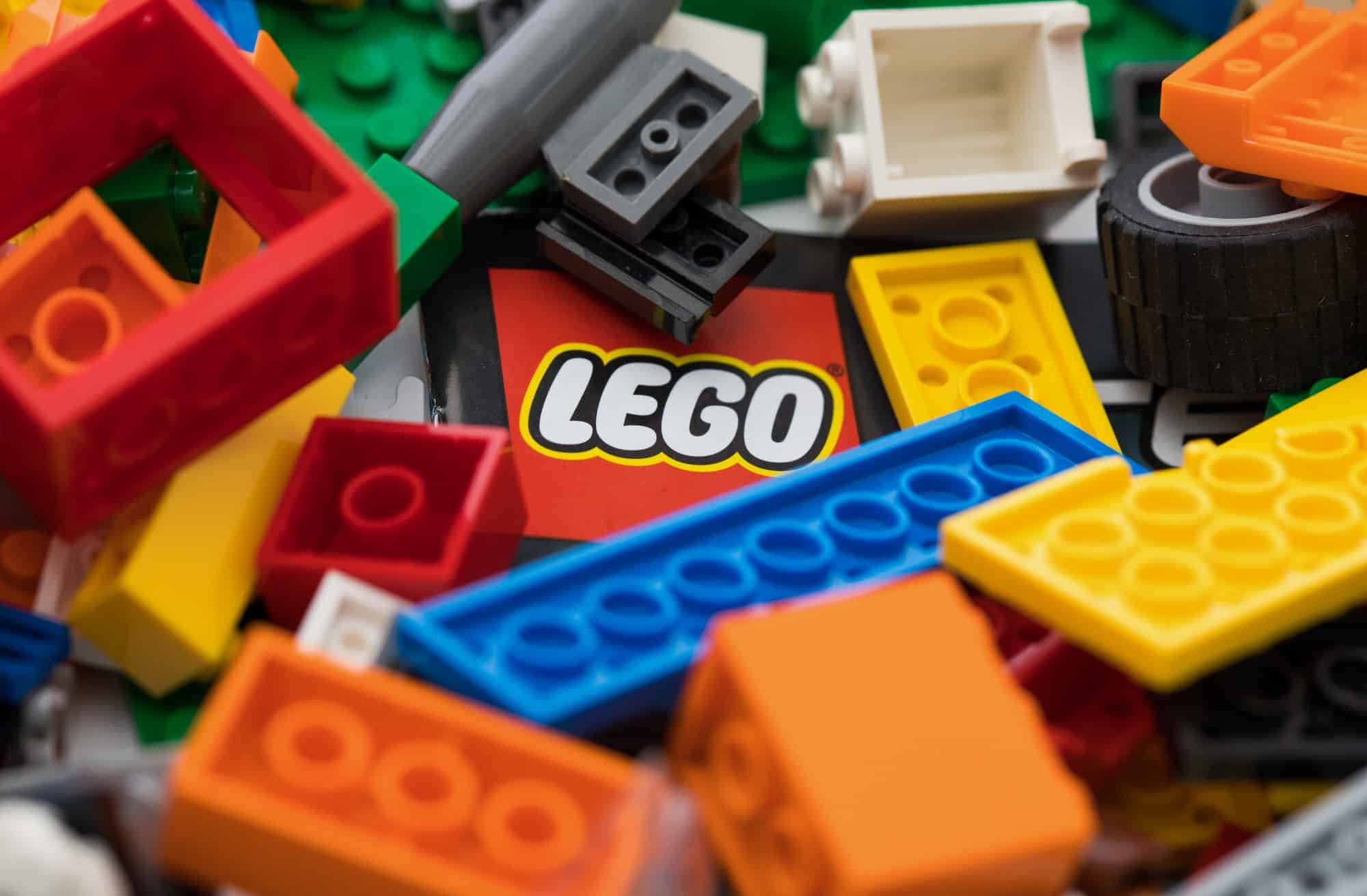 COPENHAGEN, Denmark – Lego stated on Monday that it remains committed to its quest to find sustainable materials to reduce carbon emissions despite the failure of an experiment to use recycled bottles. Lego is the world's largest toy manufacturer.
After more than two years of testing, Lego "decided not to proceed" with producing its trademark colorful bricks from recycled polyethylene terephthalate (PET) plastic bottles because "the material did not reduce carbon emissions."
Nonetheless, the toymaker remains "fully committed to making Lego bricks from sustainable materials by 2032," according to the company's website.
Two years ago, the private company that manufactures bricks from oil-derived plastic began researching a potential transition to recycled plastic bottles made of PET plastic, which does not degrade in quality when recycled.
The company stated that it had invested "more than $1.2 billion in sustainability initiatives" to transition to more sustainable materials and reduce carbon emissions by 37% by 2032.
The company reported that it was "currently testing and developing Lego bricks made from a range of alternative sustainable materials, including other recycled plastics and plastics made from alternative sources such as e-methanol."

Nonetheless, the toymaker remains "fully committed to making Lego bricks from sustainable materials by 2032," according to the company's website.
E-methanol, also known as green methanol, is composed of residual carbon dioxide and hydrogen and is produced by splitting water molecules using renewable energy.
The company said it would continue to use bio-polypropylene, the sustainable and biological variant of polyethylene — a plastic used in everything from consumer and food packaging to tires — for elements in Lego sets such as leaves, trees and other accessories.
Long-term, "we believe that this will encourage increased production of more sustainable raw materials, such as recycled oils, and help support our transition to sustainable materials," the report stated.
The company was founded by Ole Kirk Kristiansen in 1932. The name comprises the Danish words leg and godt, meaning "play well." The brand name was created without knowledge of the Latin Lego, meaning "I assemble."
SOURCE- (AP)