Putin to Toughen "Gay Propaganda" Law in Russia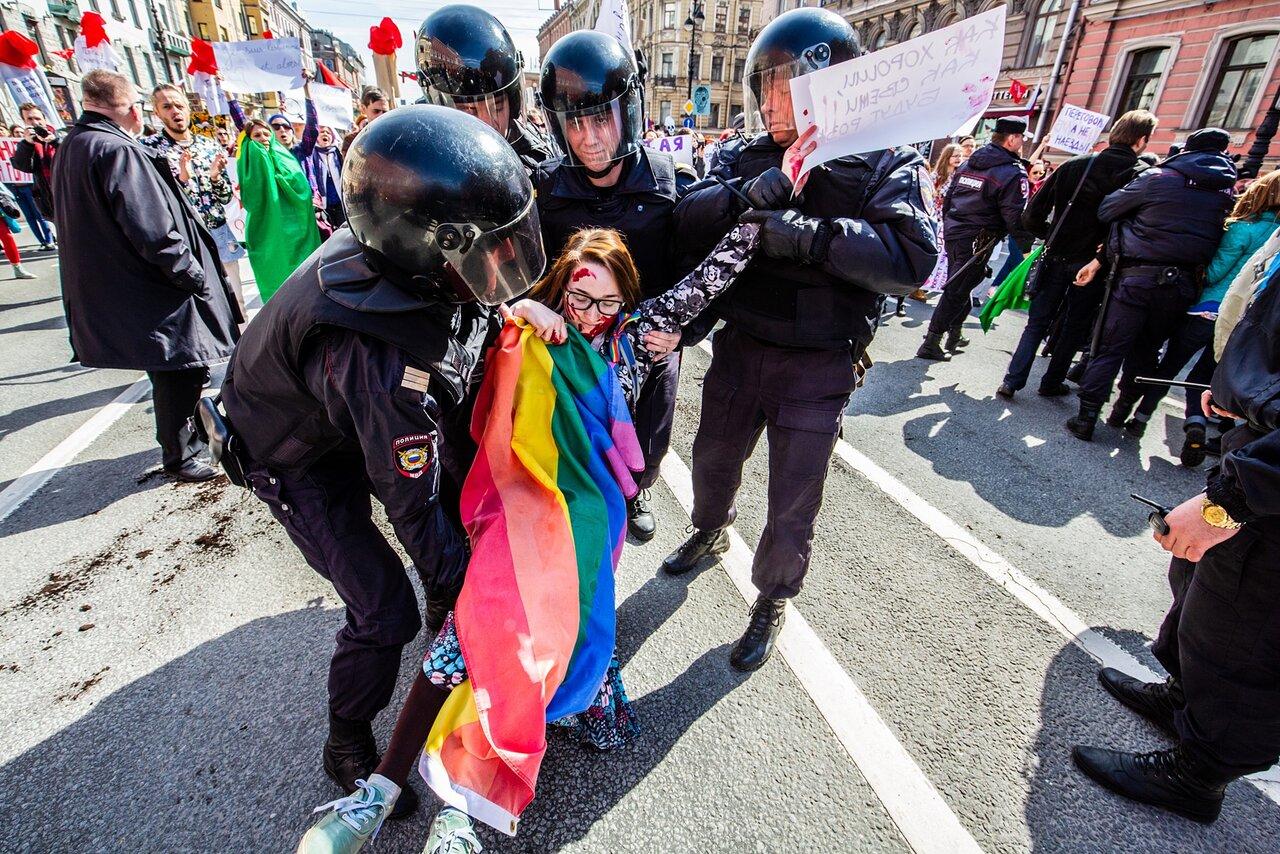 On Thursday, according to its official website, Putin's government prepared to pave the way for toughening its notorious 2013 "gay propaganda" law.
According to a statement on the Duma's website, Russian lawmakers "unanimously adopted in first reading revisions to the laws regarding the ban of propaganda of non-traditional sexual relations."
Officials lobbied parliament to pass the gay propaganda legislation, depicting it as part of a civilizational struggle with the West while Moscow's troops fight in Ukraine.
The modifications extend to all Russian adults the 2013 law that previously criminalized distributing "gay propaganda" to minors. The bill currently makes "gay propaganda" illegal in the media, internet, advertising, literature, and film. It also prohibits "pedophilia propaganda."
The bill prohibits "denial of family values" and includes a provision prohibiting propaganda that could "lead adolescents to seek to change their sex."
According to the statute's language, foreigners who breach the law will be expelled.
No Gay propaganda in Public
The amendments to the gay propaganda bill still need to be passed by Russia's upper chamber of parliament, the Federation Council, before President Vladimir Putin can sign it into law.
Rights activists who oppose the 2013 law claim that it criminalizes any act or public mention of same-sex couples.
Some Russian book publishers and film producers have expressed concerns about censorship, claiming that the measure could jeopardize productions of Russian classics.
Putin has made social conservatism a pillar of his administration.
He railed against families with "parent number one and a parent number two" in his speech annexing Ukrainian territories last month, seemingly alluding to same-sex parenting.
Marriage in Russia is defined exclusively as the union of a man and a woman, according to new constitutional amendments voted in a contentious vote in 2020.
Putin Slams Gay Propaganda in West
Putin has slammed Western liberalism, condemning "cancel culture" and progress in gay and transgender rights.
He has emphasized the importance of Russia adhering to its own "spiritual ideals and historical traditions" while avoiding "sociocultural disruptions" in the West.
Some Westerners believe "aggressive erasing of entire pages of their own history, reverse discrimination against the majority in the benefit of minorities… represent momentum toward public rejuvenation," according to Putin.
"It's their right, but we'd like them to stay away from our house." We have a different frame of view."
Putin, who told the Financial Times of London in 2019 that liberalism had become "obsolete," has been a vocal supporter of traditional family values.
He called the idea of teaching children that "a boy can become a girl and vice versa" barbaric and "on the edge of a crime against humanity."
He also implied that proponents of transgender rights were calling for an end to "fundamental things like mother, father, family, or gender differences."
Source: VOR News, Washington Post
India, At UN, Is Mum About Dispute With Canada Over Sikh Separatist Leader's Killing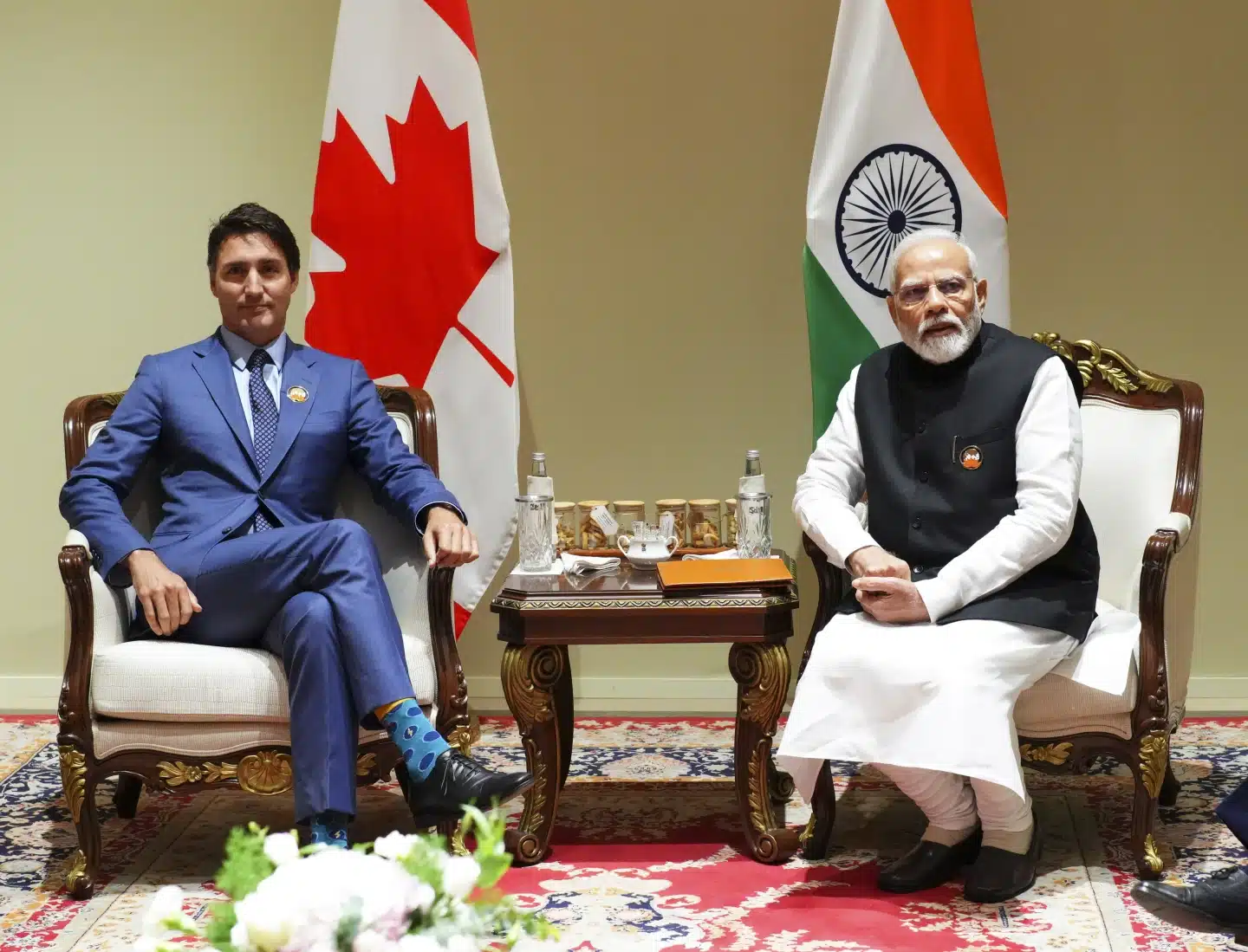 UNITED NATIONS — As he addressed world leaders at the United Nations General Assembly on Tuesday, India's top diplomat avoided addressing his country's dispute with Canada over the assassination of a Sikh separatist leader. However, he indirectly criticized how other nations respond to "terrorism."
Foreign Minister Subrahmanyam Jaishankar devoted most of his speech to praising India's rising global stature and aspirations for leadership, highlighting its recent tenure as chair of the Group of 20 industrialized nations and presiding over a substantial summit meeting last month.
However, he also stated that the international community must not "allow political expediency to determine responses to terrorism, extremism, and violence."
India has frequently attacked Pakistan at the United Nations over what New Delhi perceives as Pakistan's sponsorship of terrorism. This time, however, the remark could be interpreted as an attack on Canada, whose representative is scheduled to speak at the United Nations later on Tuesday.
As a result of Canadian Prime Minister Justin Trudeau's statement last week that India may have been involved in the June murder of a Canadian citizen in a Vancouver suburb, relations between the two countries have reached their lowest point in years.
Hardeep Singh Nijjar, 45, was murdered by masked assailants, but Canada has not yet provided any public evidence of Indian involvement in the murder. India had designated him as a terrorist because he led the remnants of a once-powerful movement to establish an independent Sikh homeland, Khalistan.

India's top diplomat avoided addressing his country's dispute with Canada over the assassination of a Sikh separatist leader.
The Indian Ministry of Foreign Affairs dismissed the allegation as "absurd" and accused Canada of harboring "terrorists and extremists." It also asserted that the allegations were politically motivated, indicating that Trudeau sought domestic support from the Sikh diaspora.
"Such unsubstantiated allegations seek to divert attention away from Khalistani terrorists and extremists, who have found refuge in Canada and continue to threaten India's sovereignty and territorial integrity," the ministry said in a statement released last week.
However, they have long accused Canada of allowing Sikh separatists, including Nijjar, unfettered reign.
Even though the active insurgency ended decades ago, the Modi administration has warned that Sikh separatists are attempting a comeback. New Delhi has urged nations such as Canada, where Sikhs account for more than 2% of the population, to do more to prevent a separatist revival.
After the G20 summit, Canada's allegation obscured India's diplomatic moment. Jaishankar sought to refocus attention on his country's ambitions in the international arena, noting that India is the world's most populous nation and a growing economic superpower.
"When we aspire to be a leading power, it is not for self-promotion, but to assume more responsibility and make more contributions," he explained. "The goals we have set for ourselves will distinguish us from those who rose before us."
SOURCE – (AP)
Spain Charges Pop Singer Shakira With Tax Evasion For A Second Time And Demands More Than $7 Million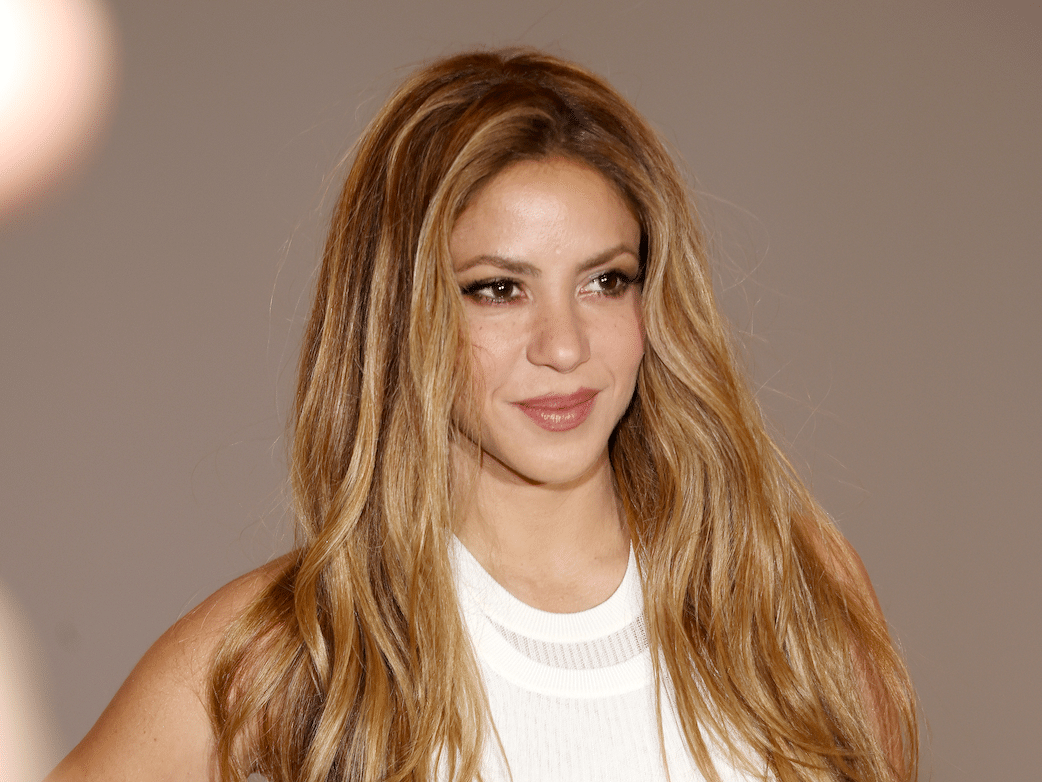 BARCELONA, SPAIN — Spanish prosecutors have charged Colombian pop sensation Shakira with failing to pay 6.7 million euros ($7.1 million) in tax on her 2018 earnings, authorities announced Tuesday. This is Spain's most recent fiscal accusation against the Colombian singer.
Prosecutors in Barcelona alleged in a statement that Shakira used an offshore company based in a tax refuge to avoid paying the tax.
According to the statement, she has been notified of the allegations in Miami, where she resides.
Shakira is already scheduled to be tried in Barcelona on November 20 for a separate case involving her residence between 2012 and 2014. Prosecutors allege she neglected to pay 14.5 million euros in taxes in this instance.
Prosecutors in Barcelona have asserted that the Grammy winner spent more than fifty percent of the 2012-2014 period in Spain and thus should have paid taxes in the country, even though her official residence was in the Bahamas.

Spanish prosecutors have charged Colombian pop sensation Shakira with failing to pay 6.7 million euros ($7.1 million) in tax on her 2018 earnings.
Last July, Spanish tax officials launched a new investigation against Shakira. Prosecutors have decided to file charges after reviewing the evidence compiled over the past two months. No trial date has been set.
Llorente y Cuenca, the public relations firm previously managing Shakira's affairs, had no immediate comment.
Last July, it was stated that the artist had "always complied with the law and followed the advice of her financial advisors."
Since she began dating the now-retired football player Gerard Pique, Shakira, whose full name is Shakira Isabel Mebarak Ripoll, has been linked to Spain. The couple, who have two children, resided in Barcelona until the end of their 11-year relationship last year.
In the past decade, Spain's tax authorities have cracked down on football superstars such as Lionel Messi and Cristiano Ronaldo for not paying their entire tax obligations. These athletes were found guilty of tax evasion but were spared prison time due to a provision that enables judges to forego sentences of less than two years for first-time offenders.
SOURCE – (AP)
Toymaker Lego Will Stick To Its Quest To Find Sustainable Materials Despite Failed Recycle Attempt In 2023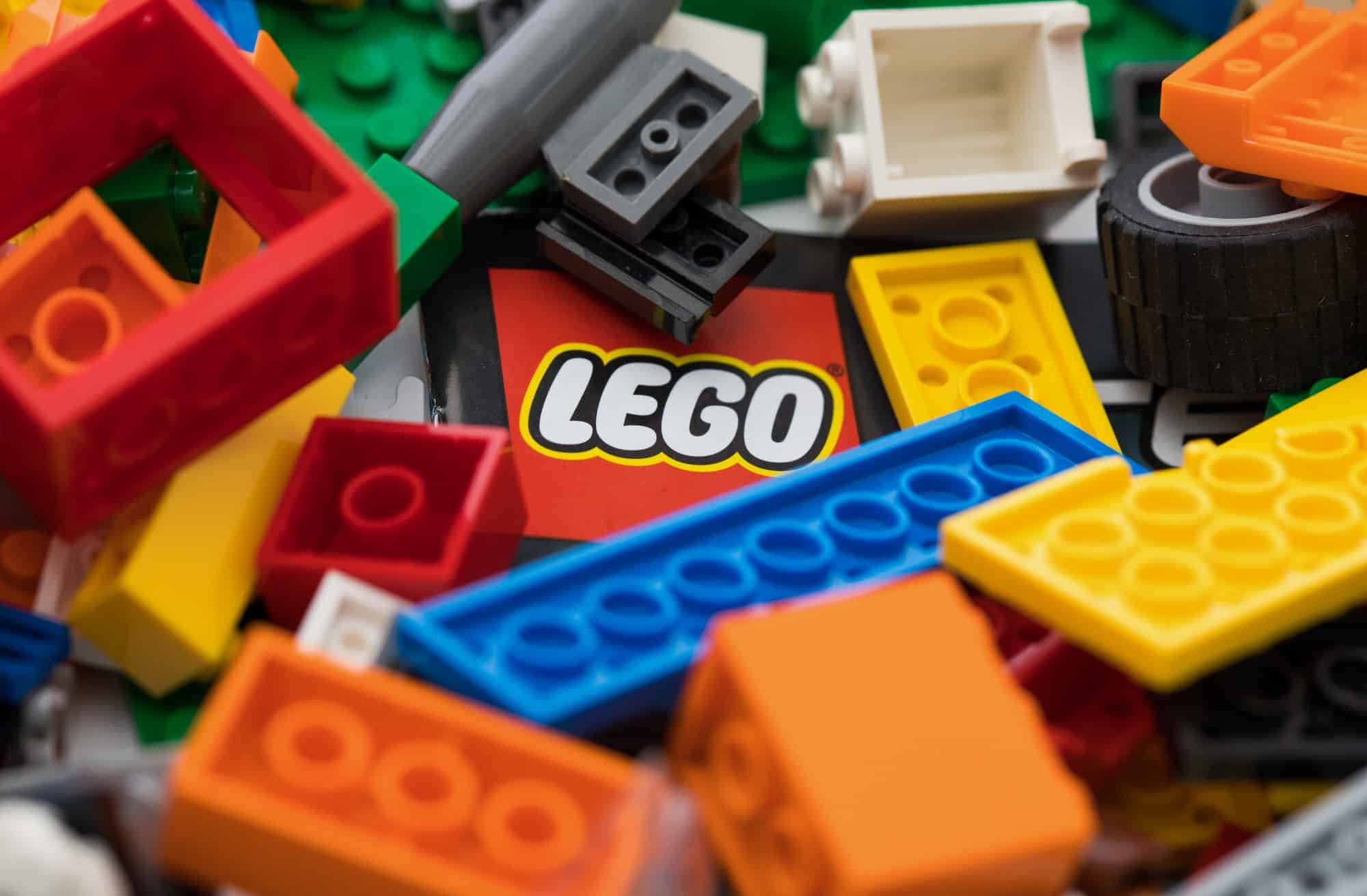 COPENHAGEN, Denmark – Lego stated on Monday that it remains committed to its quest to find sustainable materials to reduce carbon emissions despite the failure of an experiment to use recycled bottles. Lego is the world's largest toy manufacturer.
After more than two years of testing, Lego "decided not to proceed" with producing its trademark colorful bricks from recycled polyethylene terephthalate (PET) plastic bottles because "the material did not reduce carbon emissions."
Nonetheless, the toymaker remains "fully committed to making Lego bricks from sustainable materials by 2032," according to the company's website.
Two years ago, the private company that manufactures bricks from oil-derived plastic began researching a potential transition to recycled plastic bottles made of PET plastic, which does not degrade in quality when recycled.
The company stated that it had invested "more than $1.2 billion in sustainability initiatives" to transition to more sustainable materials and reduce carbon emissions by 37% by 2032.
The company reported that it was "currently testing and developing Lego bricks made from a range of alternative sustainable materials, including other recycled plastics and plastics made from alternative sources such as e-methanol."

Nonetheless, the toymaker remains "fully committed to making Lego bricks from sustainable materials by 2032," according to the company's website.
E-methanol, also known as green methanol, is composed of residual carbon dioxide and hydrogen and is produced by splitting water molecules using renewable energy.
The company said it would continue to use bio-polypropylene, the sustainable and biological variant of polyethylene — a plastic used in everything from consumer and food packaging to tires — for elements in Lego sets such as leaves, trees and other accessories.
Long-term, "we believe that this will encourage increased production of more sustainable raw materials, such as recycled oils, and help support our transition to sustainable materials," the report stated.
The company was founded by Ole Kirk Kristiansen in 1932. The name comprises the Danish words leg and godt, meaning "play well." The brand name was created without knowledge of the Latin Lego, meaning "I assemble."
SOURCE- (AP)