Republican Jim Jordan May Replace McCarthy as House Speaker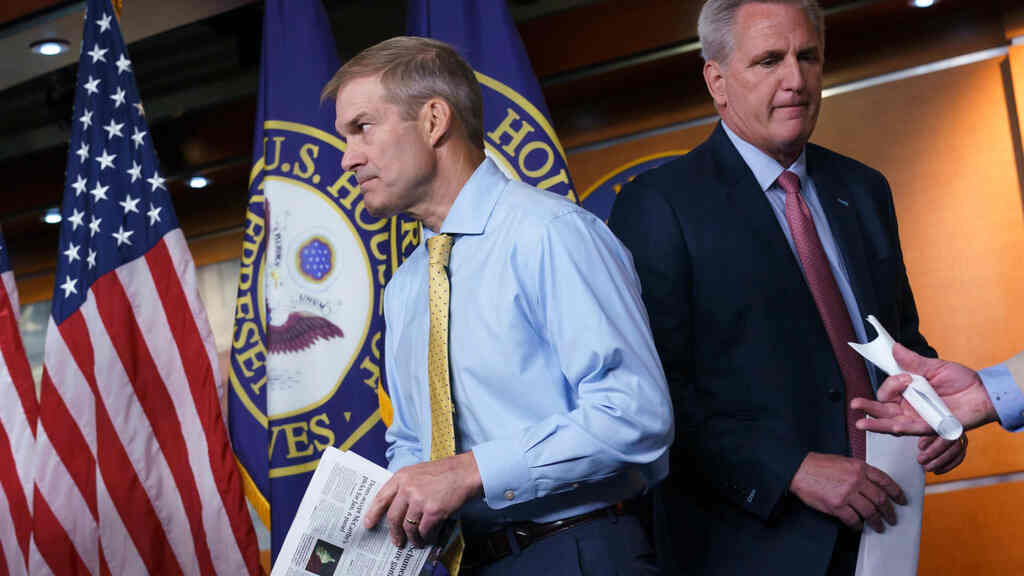 Republican Jim Jordan's combative, in-your-face style of politics has made the former college wrestler a constant source of trouble for his party's leadership in the United States House of Representatives for much of the last 16 years.
His party is now debating whether the hardline co-founder of the House Freedom Caucus will lead the chamber in challenging Democratic President Joe Biden and the Democratic-controlled United States Senate for the next two years.
The 58-year-old congressman from Ohio emerged on Tuesday as a possible replacement for House Speaker Kevin McCarthy, a powerful position that is second in line to the Oval Office after the vice president.
McCarthy was opposed by enough Republicans to deny him a House majority vote after vote, so a group of fellow hardliners nominated Jordan, who backed McCarthy and gave an impassioned speech in his support.
Twenty Republicans voted for Jordan, which was less than a tenth of those who voted for McCarthy, but it was enough to halt McCarthy's progress. On Tuesday, the House recessed after three votes without providing McCarthy with the House majority he required, and adjourned until noon ET (1700 GMT) on Wednesday to try again.
Being elected speaker would be a huge step up for Jordan, who is known for not wearing suit jackets to congressional hearings and news conferences, potentially making him the successor to, and a stark contrast to, liberal predecessor Nancy Pelosi, a Democrat.
Deep cuts to domestic programs
Jordan, now in his ninth term and 17th year in the House, would almost certainly push for deep cuts to domestic programs, including popular social services, and would be a vocal opponent of abortion and LGBTQ rights, while advocating for greater parental involvement in public school education.
Jordan has raised his profile on House committees over the years, particularly during Republican Donald Trump's presidency, but he has also faced accusations that as a wrestling coach at Ohio State University in the 1980s and 1990s, he was aware of sexual harassment on the team but did nothing to stop it.
Jordan, a high school and college wrestler before becoming a college coach, denied the allegations and thrived in Congress.
During Trump's first impeachment, in late 2019 and early 2020, Jordan stood in front of the cameras, repeating the mantra, "There was no quid pro quo."
He was referring to allegations made by Democrats, who controlled the House at the time, that Trump withheld US military aid to Ukraine while asking its president, Volodymyr Zelenskiy, in a phone call to launch an investigation into Joe Biden's son Hunter. The call came as the elder Biden was emerging as Trump's likely opponent in the 2020 presidential election.
Jordan made President Barack Obama's life difficult in 2011, with a newly installed Republican majority in the House, by demanding deep budget cuts opposed by Democrats. By insisting on the cuts, he helped lead the government to the brink of a historic default on government debt.
Jordan is a hardliner Republican
Jordan refused to listen to pleas, including those from the business community in the United States, to relent and allow for more government borrowing. The uncertainty shook global financial markets.
With Republicans regaining control of the House and the party's far-right wing ascendant, fears of a government default later this year have resurfaced. Jordan was a key player in stymieing long-running negotiations for comprehensive immigration reform.
A bipartisan bill passed by the Senate in 2013 would have significantly increased spending on border security. However, it would have provided a path to citizenship for illegal immigrants who had been in the country for years and had committed no serious crimes.
While then-Speaker John Boehner was attempting to bring a similar bill up for a vote in the House, Jordan told Reuters at a critical juncture that it was dead. He proved to be correct, causing Boehner embarrassment.
Jordan outlined his own priorities in his speech nominating McCarthy for speaker on Tuesday.
"We have a border that no longer exists. We have a military that is unable to meet its recruitment targets. We have bad energy policy, bad education policy, record spending, record debt, and a government that has been weaponized against 'we the people'; against the very people that we are supposed to represent "He stated.
Commercial Ships Hit By Missiles In Houthi Attack In Red Sea, US Warship Downs 3 Drones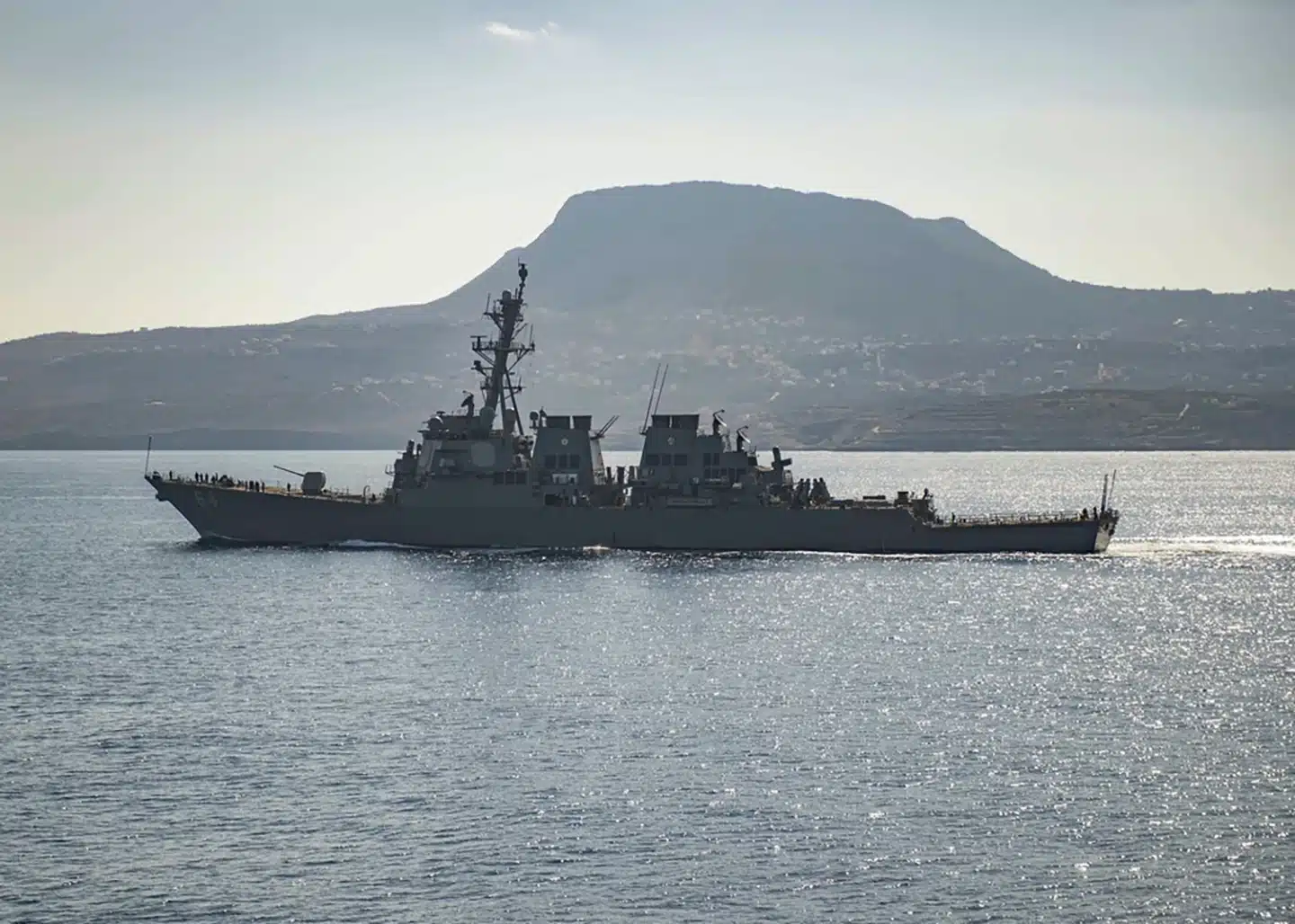 DUBAI, United Arab Emirates – According to the US military, during the hours-long attack on Sunday, ballistic missiles fired from Houthi-controlled Yemen hit three commercial ships in the Red Sea, and a US warship shot down three drones in self-defense. The Houthi rebels, whom Iran backs, claimed responsibility for the attack.
The strikes marked an increase in a series of maritime attacks in the Middle East linked to the Israel-Hamas conflict, as a single Houthi assault for the first time in the conflict targeted numerous vessels.
The strikes, according to US Central Command, "represent a direct threat to international commerce and maritime security." They have threatened the lives of foreign personnel from various countries all over the world." According to the report, the three commercial ships and their staff are linked to 14 countries.
The USS Carney, a Navy destroyer, detected a ballistic missile fired from Houthi-controlled areas of Yemen targeting the Bahamas-flagged bulk carrier Unity Explorer, according to Central Command. The missile landed close to the ship. Shortly later, the Carney shot down a drone that was heading its way, though it's unclear whether the destroyer was the target. Yemen was also used to launch the drone.
Commercial Ships Hit By Missiles In Houthi Attack In Red Sea, US Warship Downs 3 Drones
The Unity Explorer was struck by a missile about 30 minutes later, and the Carney fired down another approaching drone while responding to the distress call. Central Command said the missile caused little damage to the Unity Explorer.
Missiles also struck two more commercial ships, the Panamanian-flagged bulk carriers Number 9 and Sophie II. The Number 9 sustained some damage, but no casualties and the Sophie II sustained no substantial damage.
While on its way to save the Sophie II, the Carney shot down another drone moving in its direction. The drones caused no harm.
The United States will consider "all appropriate responses," according to Central Command, adding that "we have every reason to believe that Iran is fully enabling these attacks, even though the Houthi in Yemen are carrying them out."

Commercial Ships Hit By Missiles In Houthi Attack In Red Sea, US Warship Downs 3 Drones
The Carney, an Arleigh Burke-class guided-missile destroyer, has previously shot down multiple rockets fired by the Houthis toward Israel. It was not damaged in any accidents, and no injuries were on board.
According to Houthi military spokesman Brig. Gen. Yahya Saree, the first vessel, was damaged by a missile and the second by a drone while in the Bab el-Mandeb Strait, which connects the Red Sea to the Gulf of Aden. Saree made no mention of any American warships being involved in the strike.
"The Yemeni armed forces continue to prevent Israeli ships from navigating the Red Sea (and Gulf of Aden) until the Israeli aggression against our steadfast brothers in the Gaza Strip stops," Saree said in a statement.

Commercial Ships Hit By Missiles In Houthi Attack In Red Sea, US Warship Downs 3 Drones
"The Yemeni armed forces renew their warning to all Israeli ships or those associated with Israelis that they will become a legitimate target if they violate what is stated in this statement."
The first ship, according to Saree, is the Unity Explorer, which is under the control of a British company that has an officer named Dan David Ungar who resides in Israel. Bernhard Schulte Shipmanagement is associated with the number 9. Managers for the two ships could not be reached for comment immediately.
Ungar was identified as the son of Israeli shipping billionaire Abraham "Rami" Ungar by Israeli media.
source – AP
Family Of Marine Killed In Afghanistan Fails To Win Lawsuit Against Alec Baldwin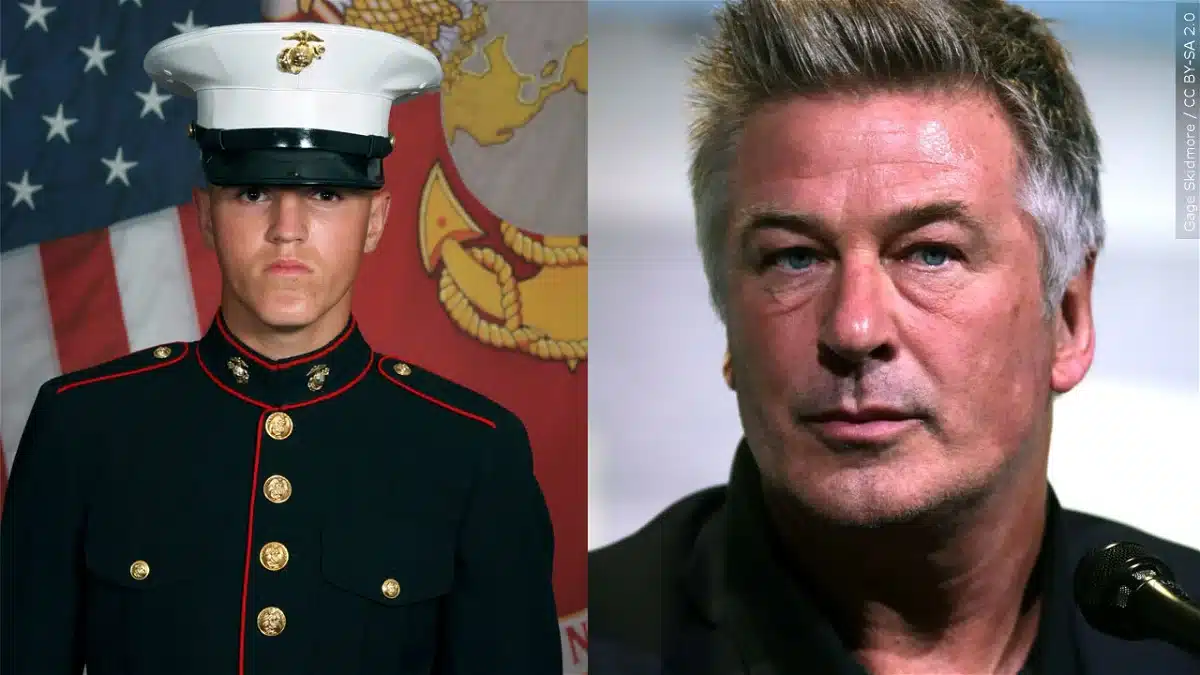 CHEYENNE, Wyo. — According to Baldwin 's counsel, the actor did not have to pay anything to settle a $25 million lawsuit filed by family relatives of a Marine slain in Afghanistan after the actor reprimanded them on social media about the Jan. 6, 2021, insurgency at the United States Capitol.
The wife and sisters of Lance Cpl. Rylee McCollum of Jackson, Wyoming, filed a case with Judge Edgardo Ramos of the United States District Court for the Southern District of New York in August. When the McCollum family did not file an amended lawsuit by the September deadline, as Ramos requested, the case was closed in October.
Alec paid nothing to settle the dispute, his attorney Luke Nikas said in an email to The Associated Press on Wednesday.
According to court filings, there has been no activity in the matter since. When contacted via email Thursday, lawyers for both parties, including McCollum family attorney Dennis Postiglione, declined to comment further on the issue. Postiglione, reached by email Wednesday, declined to speak and claimed the McCollum family would not comment.

Family Of Marine Killed In Afghanistan Fails To Win Lawsuit Against Alec Baldwin
Rylee McCollum and 12 other Marines were killed in a suicide attack at Kabul International Airport during the final days of the United States' war in Afghanistan in 2021. Baldwin sent the family a $5,000 check to assist them.
The lawsuit, filed in Wyoming and then New York, claimed Baldwin exposed the family to a flood of social media hatred in 2022 when she claimed on Instagram that Roice McCollum was an "insurrectionist" for attending former President Donald Trump's Jan. 6, 2021, rally in Washington, D.C., which preceded the insurgency that day.
According to the lawsuit, Roice McCollum protested peacefully and legally, was not among those who stormed the U.S. Capitol and was never arrested or charged after being examined by the FBI.
Nonetheless, Ramos decided to reject the claim that she was a "limited public figure" under the law since she spoke about her brother's death in the news and spoke with Baldwin, a well-known celebrity, on social media.

Family Of Marine Killed In Afghanistan Fails To Win Lawsuit Against Alec Baldwin
McCollum needed to show that Baldwin acted maliciously toward her to make her case as a limited public figure. Ramos decided that Baldwin's statements were protected by his free speech rights because she did not.
Baldwin filed the complaint as he faced legal ramifications for the murder of a cinematographer on a New Mexico film set in 2021. Baldwin was pointing a gun at Halyna Hutchins when it went off, killing her and injuring director Joel Souza.
Special prosecutors first dropped an involuntary manslaughter allegation against Baldwin, but after presenting fresh evidence to a grand jury, they are seeking to recharge him.
SOURCE – (AP)
Former US Secretary Of State Henry Kissinger Dies Aged 100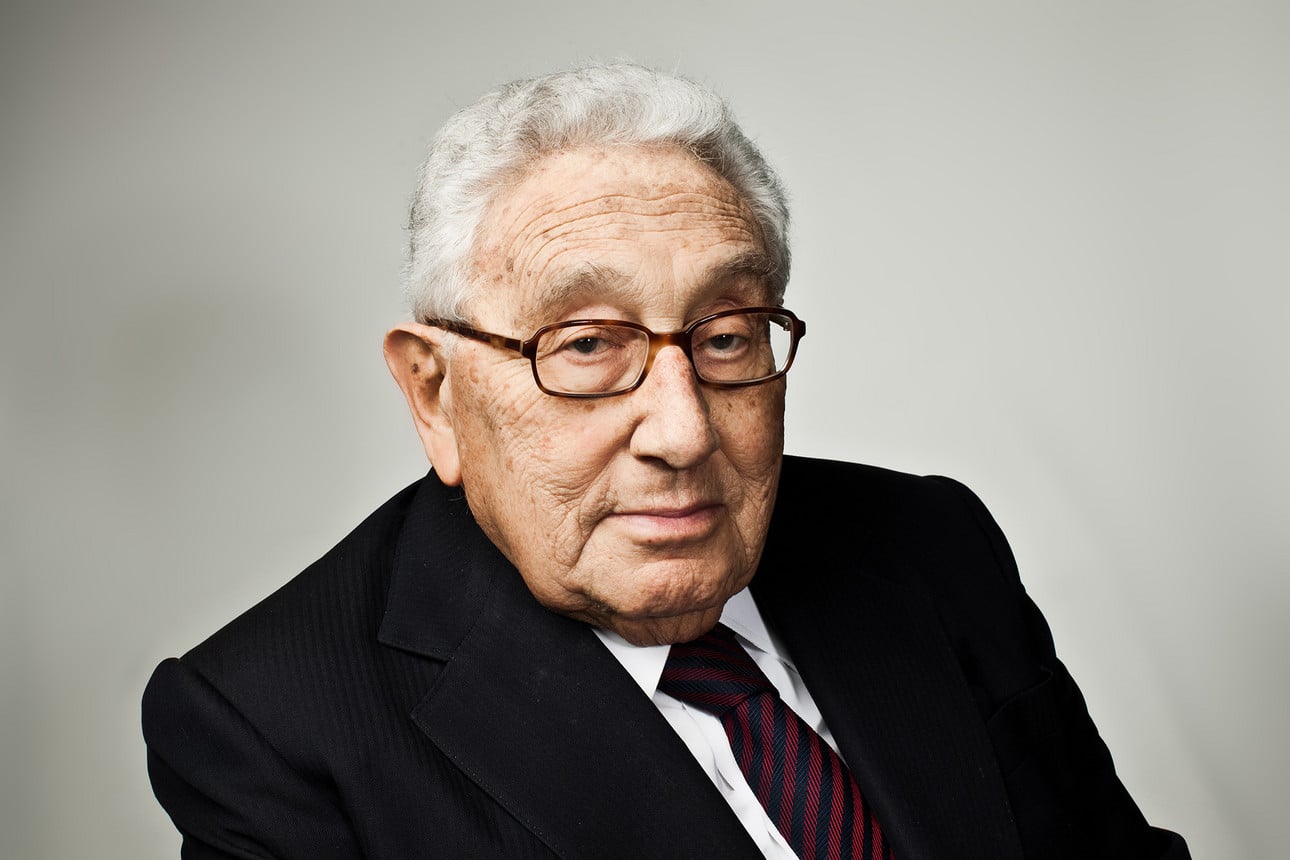 Former US Secretary of State Henry Kissinger, who played a pivotal and polarising role in US foreign policy during the Cold War, has died at the age of 100.
He served as America's top diplomat and national security adviser during the Nixon and Ford administrations.
Despite leaving office in the mid-1970s, he continued to be consulted by generations of leaders for decades.
The German-born former diplomat died at his home in Connecticut.
Kissinger's Realpolitik style made him a controversial figure, with critics accusing him of war crimes when he and President Richard Nixon conducted a bombing campaign against Vietnamese communists in Cambodia.
And over the years, he was subject to scathing criticism from those who accused him of prioritising rivalry with the Soviet Union over human rights and supporting repressive regimes across the world, including that of Augusto Pinochet in Chile.
Former US President George W Bush led tributes, saying the US had "lost one of the most dependable and distinctive voices on foreign affairs."

Former US Secretary Of State Henry Kissinger Dies Aged 100
Meanwhile, former UK Prime Minister Tony Blair described him as an artist of diplomacy, saying Kissinger was motivated by "a genuine love of the free world and the need to protect it".
President Richard Nixon's daughters, Tricia Nixon Cox and Julie Nixon Eisenhower, said that Kissinger's life story was "so unique and so thoroughly American."
"Henry Kissinger will long be remembered for his many achievements in advancing the cause of peace," the statement said. "But it was his character that we will never forget."
Born in Germany in 1923, the school teacher's son first came to the US in 1938 when his family fled the Nazis. He never quite lost his native Bavarian accent.
He became a US citizen in 1943 and went on to serve three years in the US Army and later in the Counter Intelligence Corps.
After earning bachelor's and master's degrees and a PhD, he taught international relations at Harvard.
In 1969, then-President Nixon appointed him national security adviser, a position that gave him enormous sway over US foreign policy.

Former US Secretary Of State Henry Kissinger Dies Aged 100
His eight years as both national security adviser and secretary of state between 1969-77 saw the US finally end its involvement in the Vietnam War. It also opened up relations with China and brought about a cessation of hostilities in the 1973 Yom Kippur War in the Middle East between Egypt and Syria on the one hand, and Israel on the other.
It was an effort that created the whole idea of shuttle diplomacy – when a mediator travels between disputing parties, to help them reach an agreement.
Isaac Herzog, the president of Israel, which is currently at war with Hamas, paid tribute to Kissinger's work on the peace agreement with Egypt, posting on social media that "the entire family of nations is blessed to this day by the fruits of the historic processes he led".
In China – where Kissinger enjoyed enduring popularity – news of his death was soon trending on Weibo, a social media platform.
China News' obituary referred to him as "an old friend of the Chinese people" and China Central Television called him "a legendary diplomat" who had played an important role in US-China relations.
Kissinger left government service in 1977, but he continued to be a prolific commentator on public affairs. His counsel was sought by a dozen US presidents – from John F Kennedy to Joe Biden – as well as by lawmakers.

Former US Secretary Of State Henry Kissinger Dies Aged 100
Notably, Kissinger is also the only American to have dealt directly with every Chinese leader from Mao Zedong to Xi Jinping.
He also served on the boards of various companies and was a fixture of foreign policy and security forums, as well as penning 21 books.
Even after turning 100, Kissinger kept up an active life, including a surprise visit this July to Beijing to meet Chinese President Xi Jinping, where the aged statesman was feted despite a chill in relations between China and the US.
The visit irked the White House and prompted National Security Council spokesman John Kirby to lament that "it's unfortunate that a private citizen" had access to Chinese leaders while the US government did not.
During an interview with ABC on a book tour in July 2022 – when he was 99 – Kissinger was asked whether he would take back any of his decisions.
"I've been thinking about these problems all my life. It's my hobby as well as my occupation," he said. "And so the recommendations I made were the best of which I was then capable."
Nancy Maginnes Kissinger, his wife of almost 50 years, as well as their two children from a previous marriage, Elizabeth and David, and five grandchildren all survive him.
SOURCE – (BBC)