Disney Plus Releases the Long Awaited Season 3 of The Mandalorian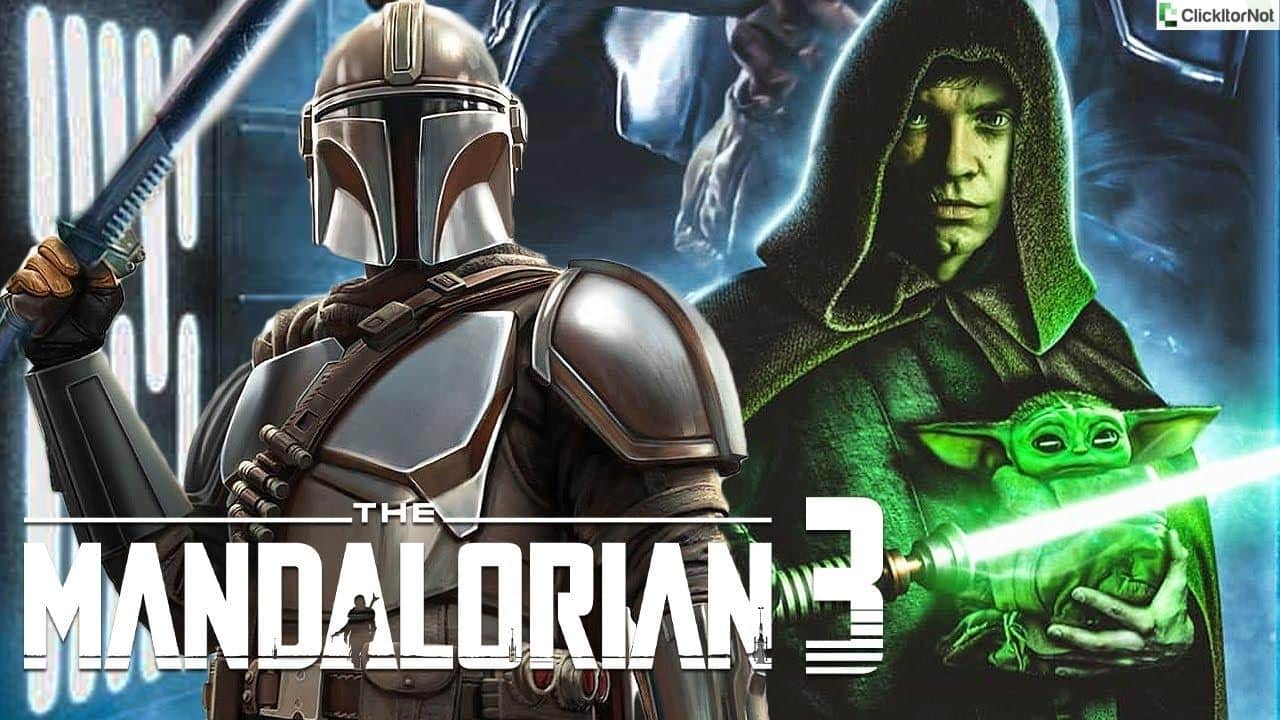 In the first chapter of season 3 of The Mandalorian, the titular bounty hunter adopts the young Grogu and shields him from Moff Gideon's evil plot (Giancarlo Esposito). To finish his training, Grogu was sent to Jedi Master Luke Skywalker (Mark Hamill) by Djarin after leading a group to victory over Gideon.
Jumping straight from the second season-ending to the third season start could leave an audience member perplexed by what they see. Djarin continues to explore the universe. After removing Grogu from the Jedi training school run by Luke Skywalker in between seasons, he still cares for the child.
The Book of Boba Fett's penultimate episode, "From the Desert Comes a Stranger," featured this occurrence, but it's intriguing to consider what viewers who didn't watch that other show thought of it.
Showrunner Jon Favreau has bragged that he has already finished writing The Mandalorian's fourth season and thinks the series may go on indefinitely. Disney, the parent business, would undoubtedly be extremely pleased with this.
Disney+'s signature program, The Mandalorian, debuted with the streaming service in December 2019. Nielsen said it was also the most-watched streaming original outside of Netflix in 2020. As a result, it is simple to comprehend why Disney wants to see more of this.
So it seems like The Mandalorian has set off on a rough path toward its third season. The first and second seasons debuted one year apart, but the third season took more than two years to the air. There are several explanations as to why this might have happened.
The crew and equipment used to film Obi-Wan Kenobi were largely the same, and that show's shooting was notably delayed as scripts were revised.
Pascal himself is a problem as well. While recurrent director Bryce Dallas Howard describes the role as "a real partnership" between Pascal's voiceover and numerous in-suit performers, including Pascal himself, there is substantial controversy about how much Pascal is truly in The Mandalorian.
Pascal, an actor who stars in The Last of Us on HBO and has other commitments, has praised how the production team for The Mandalorian "improvised" around his schedule.
Season 3 of The Mandalorian is ambiguous, giving the impression that this program has interrupted time. This is represented in a discussion about how much time had elapsed in-universe since Djarin and Grogu first met, which surfaced just before the third season debut.
According to Favreau, the show's first two seasons spanned "many years," Grogu was with Skywalker for two years before Djarin picked him up.
Time is relative, of course, and in a science fiction universe with numerous planets with various gravity levels and faster-than-light travel, it is especially elastic.
Even then, the statistics don't truly correspond to what viewers experienced when watching the events broadcast on television over two years. The exact reason why such statistics don't "feel" correct is difficult to explain. There is a strange force at work in all of this.
The Mandalorian's third season premiere, "The Apostate," continues its uncouthness. It is trapped between three conflicting narrative goals as a television episode.
Assuring the audience that The Mandalorian is back and that it is essentially the same show is the easiest and most immediate. This episode reminds viewers what pleasure it was to watch these two characters engage in silly, pulpy Star Wars adventures.
In season 3, The Mandalorian makes a somewhat awkward return, almost like a reboot, with Din Djarin still in the same spot in his Star Wars adventure.
As a result, "The Apostate" has a thin plot but is packed with generic Star Wars material. By showing the forging of a Mandalorian helmet, the season's opening sequence welcomes viewers into the mystique of the Mandalorians.
A seven-minute sequence follows, featuring a giant monster attack using lasers and jetpacks. In a later show scene, Djarin engages in combat with space pirates, and a dogfight occurs on an asteroid field. With Djarin and Grogu, it's all wonderful Star Wars stuff.
The second major goal of the premiere is to update the returning Mandalorian audience on what they missed if they didn't watch The Book of Boba Fett.
With both the Marvel Cinematic Universe and the Star Wars brand, it seems Disney is beginning to understand the boundaries of these intricately woven shared universes of intersecting shows and that excessive amounts of content are just as likely to alienate mainstream audiences as they are to radicalize them.
Because Marvel couldn't assume viewers had seen Loki, the character of Kang the Conqueror (Jonathan Majors) had to be introduced twice. The first time, he delivered a lengthy motivational speech after Loki's first season, and the second time, he did the same after Ant-Man and the Wasp: Quantumania. On the other hand, Josh Brolin's character, Thanos, only truly had to defend himself once in Avengers: Infinity War.
Djarin's expulsion from his fellow Mandalorians must be explained by "The Apostate". There is a lot of duplication.
The Armorer (Emily Swallow) informs Djarin that he is "a Mandalorian no more" because he removed his helmet and that the only place for him to atone for his mistakes is in "the living waters beneath the Mines of Mandalore" in the "previously on" portion of The Book of Boba Fett. In the episode's opening dialogue with Djarin, she reiterates these identical concerns.
In season 3, The Mandalorian makes a somewhat awkward return, almost like a reboot, with Din Djarin still in the same spot in his Star Wars adventure.
"You've taken off your helmet," she says to Djarin. "You are not a Mandalorian anymore." It is awkward and unattractive. The intricate and rich mythology of Star Wars has always relied on a lot of "… as you already know… " exchanges between characters, but in "The Apostate," characters repeat information that was covered in the episode's "previously on" just ten minutes earlier. This is prevalent in "The Apostate," highlighting the foolishness of handing over story pieces to The Book of Boba Fett.
The third competing goal for "The Apostate" is acting as a second pilot for the series, reminding viewers of what they enjoyed about The Mandalorian and catching them up on what they missed in The Book of Boba Fett.
This episode sets out Djarin's new goals, introduces new rules and stakes, and lays out the general framework for the upcoming season or seasons.
Unfortunately, this entails ending a significant amount of the preceding two seasons' legend, resulting in exposition regarding what comes before and what lies ahead. There is a quick round of wrapping up the first two seasons when Djarin sees his old friend Karga (Carl Weathers), such as writing out Cara Dune (Gina Carano). Why not mention Marshal Dune? Asks Karga Djarin. Then he asks, "What happened to Gideon?" There is a feeling of having to move swiftly.
The same thing transpires when Djarin visits his former ally Bo-Katan later in the episode (Katee Sackhoff). It resembles a job interview, more than two longtime friends catching up. He asks her about her intentions to recapture Mandalore. Where is the stolen fleet? Does he then ask?
The third season of The Mandalorian doesn't feel like a direct continuation of the past two. Therefore, much information must be delivered quickly, with little room for poetry or nuance.
Given the conflicting masters that "The Apostate" must serve, it is to Favreau's credit that it functions at all.
The episode has an almost melancholy undercurrent as Djarin journeys across the galaxy in his antique Naboo starfighter with the student he dragged out of a class, only to find that his old friends had moved on with their lives without him.
The "High Magistrate" Karga is the one who has made Navarro "the diamond of the Outer Rim." While Katan is alone, at least he is seated on a throne.
Karga seems to be arguing that The Mandalorian's narrative is finished. He acknowledges, "I'm confused. You finished your task, but you're still frolicking around with the same critter.
Karga is relishing his retirement and respectability to the extent that Vane (Marti Matulis), an old pirate acquaintance, is taken aback when he learns that Karga turned their former tavern into a school. Karga has grown up since he was younger. He has created a life and a neighborhood.
Karga does extend a comparable invitation to Djarin, implying that the bounty hunter has earned his rest. "You and the little one, you can calm down. You can hang up your blaster," he advises.
Live off the land's fat. It's not a horrible deal, especially considering that The Mandalorian did a lot to restore some credibility to the Star Wars name following the two dud films Solo: A Star Wars Story and Star Wars: The Rise of Skywalker. Is it feasible for Djarin to let go of his responsibilities and proceed?
Djarin appears to still be chasing the past, according to "The Apostate". IG-11 (Taika Waititi), the assassin droid from the program's first season, has a broken memory chip, but Djarin still tries to revive it. He tells the Anzellans, "I need this one.
"This is a friend of mine." For the engineers, Karga translates, "He suggested you should buy a new one." Djarin is maybe too tied to the past, piloting a Naboo starfighter, striving to maintain the Mandalorian customs, and trying to revive a melted droid.
But, The Mandalorian's third season, which premieres more than two years after the second one ended, faces this difficulty. Can The Mandalorian be restarted without losing its appeal to fans?
Can it construct a new story and maintain the allure of those first seasons? Is the Way going in one direction, the other, or in circles?
Former Hollywood Heartthrob Ryan O'Neal Dies at Age 82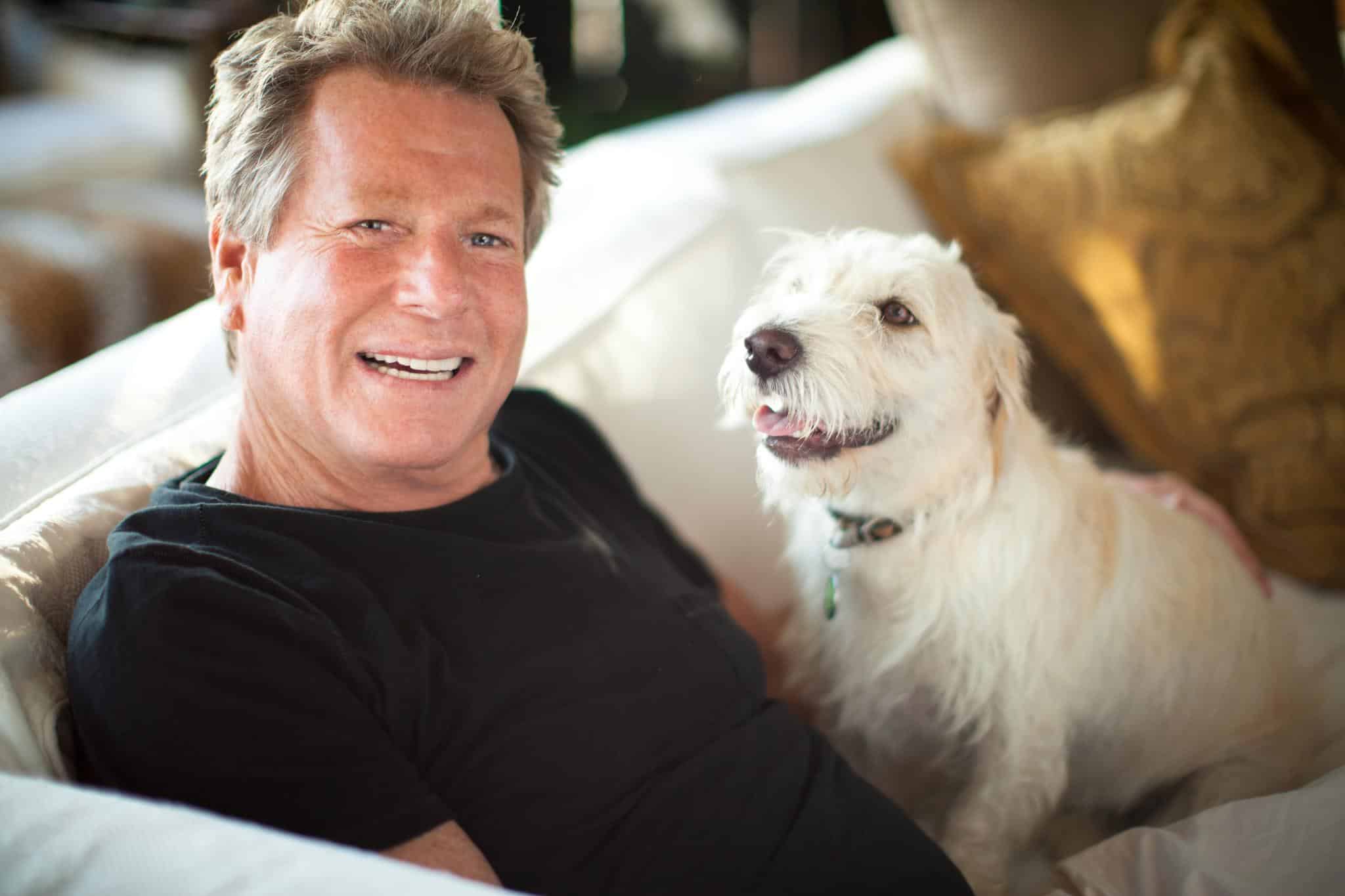 Ryan O'Neal, who rose from a TV soap opera to an Oscar nomination for his role in "Love Story" and produced a witty performance in "Paper Moon," died on Friday. "My father died peacefully today," his son wrote on Instagram.
There was no mention of a cause of death. Ryan O'Neal was diagnosed with prostate cancer in 2012, a decade after being diagnosed with chronic leukemia for the first time. He was 82.
In the 1970s, Ryan O'Neal was one of the world's biggest movie stars, working across genres with several of the era's most acclaimed directors, including Peter Bogdanovich on "Paper Moon" and "What's Up, Doc?" and Stanley Kubrick on "Barry Lyndon." He frequently employed his young, blond good looks to play men with shady or dangerous histories hidden beneath their clean-cut appearances.
O'Neal continued a consistent television acting career into his 70s in the 2010s, with appearances on "Bones" and "Desperate Housewives," but his prolonged romance with Farrah Fawcett and his troubled family life kept him in the spotlight.
Twice divorced, O'Neal was sexually involved with Fawcett for about 30 years, and they had a son, Redmond, in 1985. The pair divorced in 1997, but remarried a few years later. He stayed at Fawcett's side as she battled cancer, which took her life in 2009 at the age of 62.
O'Neal fathered actors Griffin O'Neal and Tatum O'Neal with his first wife, Joanna Moore, including his co-star in the 1973 film "Paper Moon," for which she received an Oscar for best supporting actress. With his second wife, Leigh Taylor-Young, he had a son named Patrick.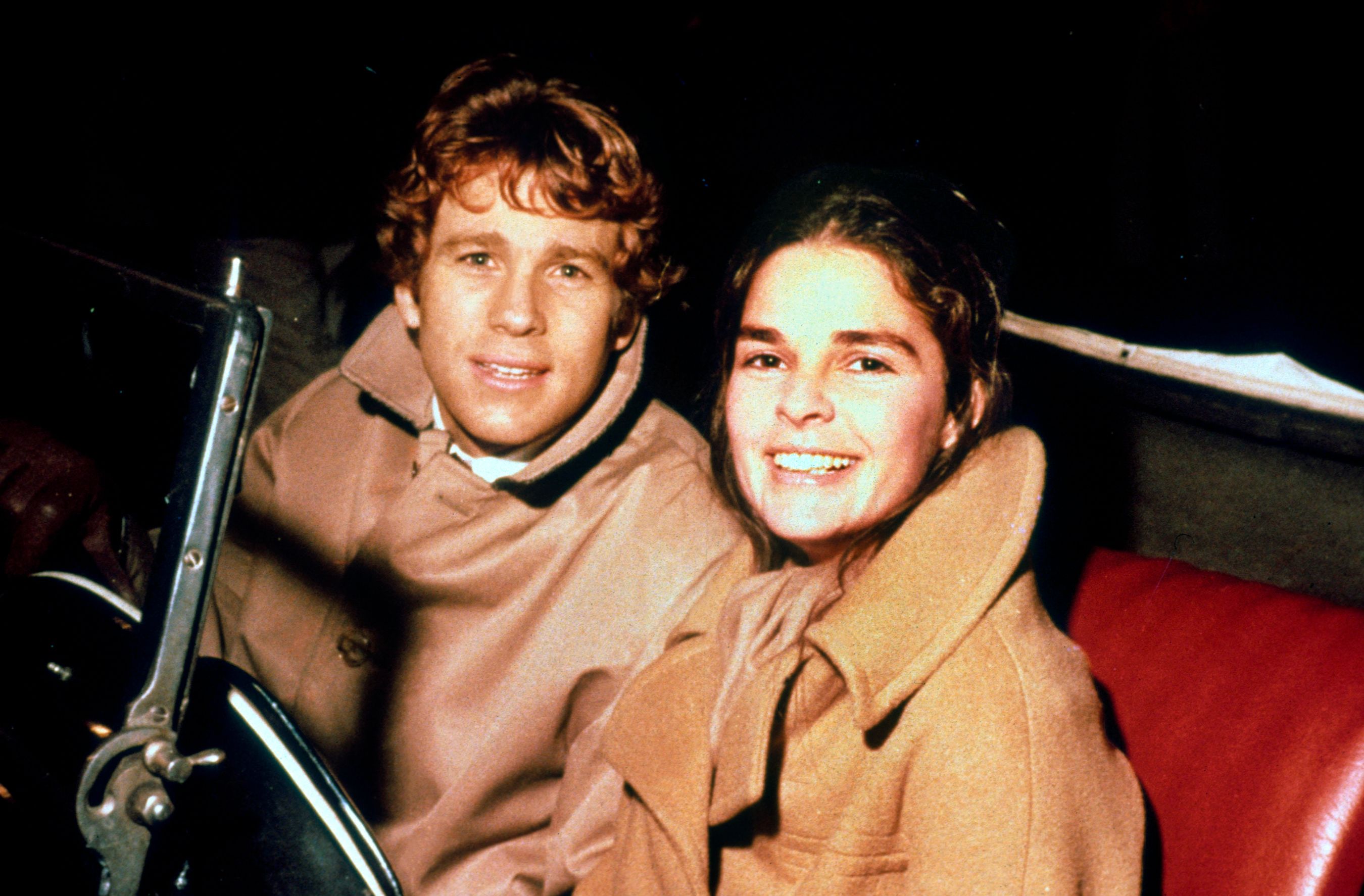 Ryan O'Neil's Rocky Ties
Ryan O'Neal received his own Oscar nomination for best actor for the 1970 tearjerker drama "Love Story," co-starring Ali MacGraw, about a young couple who fall in love, marry, and discover she is dying of cancer. The classic, but frequently satirized, statement from the film is: "Love means never having to say you're sorry."
The actor had rocky ties with three of his children, including alienation from his daughter, squabbles with son Griffin, and a drug-related arrest prompted by his son Redmond's probation check. Although his attempts to reunite with Tatum O'Neal were transformed into a short-lived reality series, his personal drama frequently overshadowed his later career.
Before gaining a prominent role on the prime-time soap opera "Peyton Place" (1964-69), O'Neal appeared in a few bit parts and did some stunt work.
Following that, O'Neal made his feature film debut in 1969 with "The Big Bounce," co-starring his then-wife, Taylor-Young. But it was "Love Story" that catapulted him to stardom.
The romantic melodrama became one of Paramount Pictures' biggest hits and received seven Academy Award nominations, including one for best picture. It took home the award for best music.
After "Love Story" catapulted him to stardom, Ryan O'Neal was considered for nearly every big leading job in Hollywood. The studio even tried to get him to play Michael Corleone in "The Godfather" before director Francis Ford Coppola insisted on Al Pacino.
O'Neal then appeared in Bogdanovich's 1972 screwball comedy "What's Up, Doc?" as a clumsy professor opposite Barbra Streisand.
The year following "What's Up, Doc?" Bogdanovich cast him in the 1930s con artist comedy "Paper Moon."
Tatum, his real-life daughter
Ryan O'Neal portrayed an unscrupulous Bible salesman who preyed on widows he found through obituary notices. Tatum, his real-life daughter, played a trash-talking, cigarette-smoking orphan who need his assistance and eventually helps rehabilitate him.
Although both actors were praised by reviewers, the small girl's outspoken performance overshadowed her father's, making her the youngest individual in history to win a competitive Academy Award. She was ten years old when she received the prize in 1974.
The elder O'Neal's next notable role was in Stanley Kubrick's 18th-century epic "Barry Lyndon," in which he played an impoverished Irish rogue who traversed Europe pretending to be an aristocracy.
However, filming the three-hour film was arduous work, and Kubrick's legendary perfectionism caused a schism between him and the actor that never healed.
After that, O'Neal reunited with Tatum in Peter Bogdanovich's early Hollywood comedy "Nickelodeon" (1976). However, the picture was a disappointment, and they never collaborated again. With the sequel "Oliver's Story" (1978), he attempted to capitalize on his "Love Story" character, Oliver Barrett.
Father and daughter grew apart as Tatum grew older, with the elder actor learning of his daughter's marriage to tennis great John McEnroe via a belated telegram, according to Ryan O'Neal, who wrote about his connection with Fawcett in a 2012 book.
"A door inside me locked the morning the telegram came, and I am still blindly searching for the key to open it," O'Neal said in the letter titled "Both of Us."

O'Neil's Son Convicted and Jailed
In the 1980s, O'Neal's career cooled further with the emerald heist drama "Green Ice" (1981) and the 1984 comedy "Irreconcilable Differences," in which he played a busy father in an unhappy marriage whose daughter, played by 9-year-old Drew Barrymore, attempted to divorce her parents.
Ryan O'Neal's personal life also hit rock bottom during the decade. Griffin Coppola had multiple run-ins with the law, including a 1986 boating accident in Maryland that killed Gian-Carlo Coppola, 23, son of film director Francis Ford Coppola. Griffin O'Neal was convicted of operating a boat carelessly and recklessly, received a community service sentence, and later served a brief stint in jail as a result.
With his Hollywood fame dwindling, Ryan O'Neal began appearing in TV movies and finally returned to series television with the 1991 sitcom "Good Sports," co-starring then-lover Fawcett, although the show only lasted one season.
Both admitted that the work had put a strain on their relationship.
"We get into fights," stated O'Neal in 1991. "She's a tough cookie." She anticipates being well-treated. On a set, that might get forgotten when you're fighting the clock and trying to create a moment."
Redmond O'Neal's arrest
Ryan O'Neal began taking on more supporting roles in the 1989 picture "Chances Are." In "Faithful" (1996), he played a husband who employs a hitman to kill his wife, and in "Zero Effect" (1998), he played a mystery businessman.
His relationship with Fawcett had ended by then, but they stayed friends and resumed their romance in the 2000s. However, the tumultuous O'Neal family dynamics that had previously tested their relationship continued.
The elder O'Neal was detained in 2007 for alleged assault and weapon discharge during a confrontation with Griffin, but charges were dropped. Redmond, their son, was constantly arrested, incarcerated, and spent several years in court-ordered treatment.
In September 2008, a probation check at his father's Malibu house resulted in Redmond O'Neal's arrest for methamphetamine possession.
Ryan O'Neal pleaded guilty and entered a drug diversion program, but he publicly denied owning the drugs. He claimed he took them from his son in order to protect him.
On April 20, 1941, Charles Patrick Ryan O'Neal was born, the son of playwright Charles O'Neal and actress Patricia Callaghan O'Neal. Before becoming a performer, Ryan O'Neal worked as a lifeguard and an amateur boxer.
Source: AP
Taylor Swift's Eras Tour Is The First Tour To Gross Over $1 Billion, Pollstar Says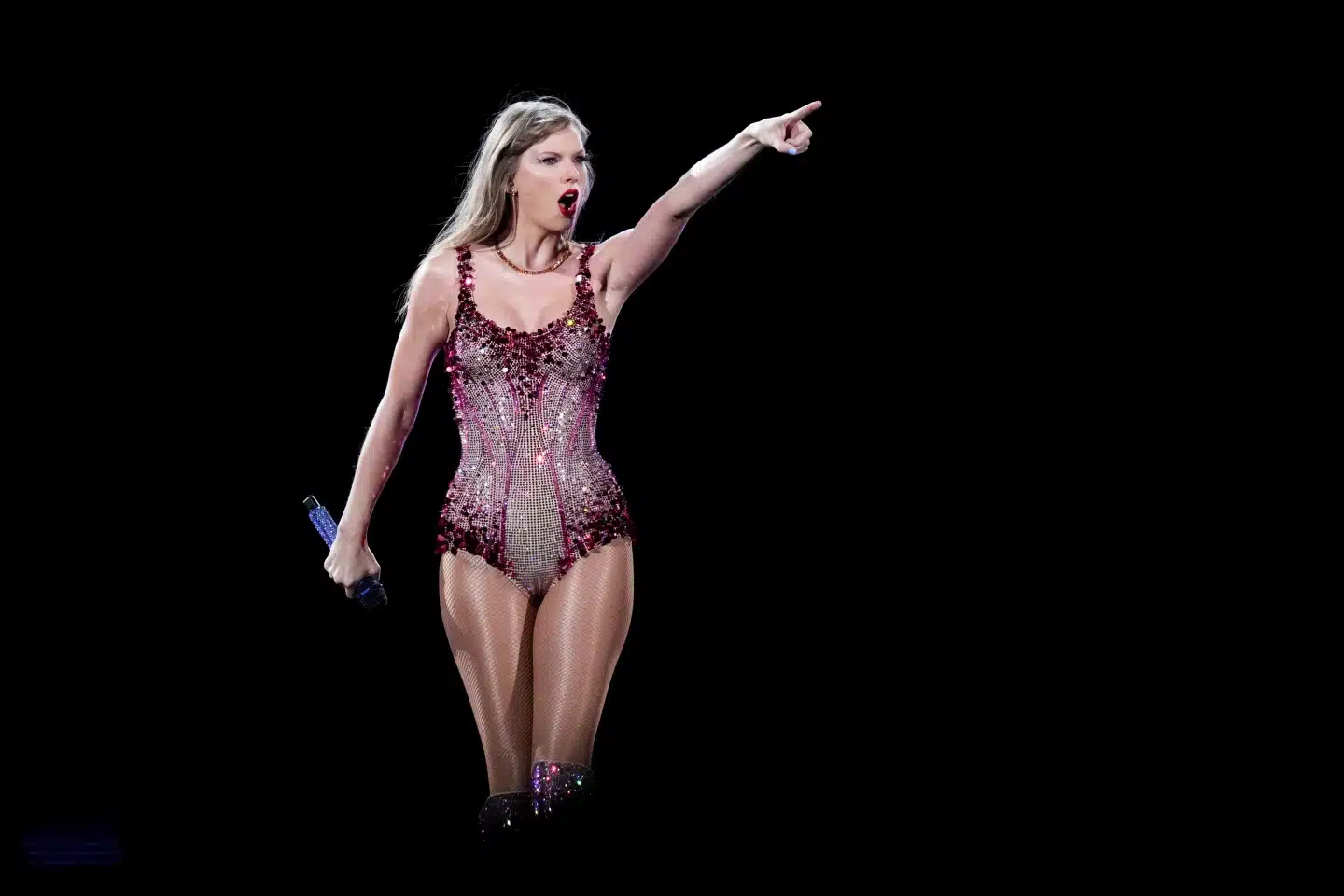 (LOS ANGELES) – According to Pollstar's 2023 year-end charts, Taylor Swift's Eras Tour is the first to hit the billion-dollar threshold.
Swift's groundbreaking Eras Tour was not only the No. 1 tour worldwide and in North America, but she also took in a stunning $1.04 billion with 4.35 million tickets sold across 60 tour dates, according to the concert trade newspaper.
Pollstar data is derived from box office reports, venue capacity estimations, previous Pollstar venue ticket sales data, and unspecified research collected between November 17, 2022, and November 15, 2023.
Representatives for the publication waited to respond when asked if they modified historical tour numbers to account for 2023 inflation when proclaiming Swift the first to cross the billion-dollar mark.

Taylor Swift's Eras Tour Is The First Tour To Gross Over $1 Billion, Pollstar Says
Pollstar also discovered that Swift earned roughly $200 million in merchandise sales and that her blockbuster film adaptation of the tour, "Taylor Swift: The Eras Tour," garnered approximately $250 million in sales, making it the highest-grossing concert film of all time.
Pollstar believes that Swift will have a strong year in 2024 as well. According to the magazine, the Eras Tour will again hit $1 billion within its eligibility window, implying Swift will earn more than $2 billion throughout the tour.
Swift's tour was followed worldwide by Beyoncé, Bruce Springsteen & The E Street Band, Coldplay, Harry Styles, Morgan Wallen, Ed Sheeran, Pink, The Weeknd, and Drake.
Swift was ranked first in North America, followed by Beyoncé, Morgan Wallen, Drake, P! nk, Bruce Springsteen & The E Street Band, Ed Sheeran, George Strait, Karol G, and RBD.

Taylor Swift's Eras Tour Is The First Tour To Gross Over $1 Billion, Pollstar Says
Aside from Swift, 2023 was a watershed year for concert sales: internationally, the top 100 tours witnessed a 46% increase from the previous year, costing $9.17 billion compared to $6.28 billion in 2022.
That figure increased from $4.77 billion in North America to $6.63 billion last year.
Swift was voted Time Magazine's Person of the Year earlier this week. Last month, Apple Music honored her as its Artist of the Year, while Spotify reported she was 2023's most-streamed artist globally, with over 26.1 billion streams since January 1, breaking Bad Bunny's three-year record.

Taylor Swift's Eras Tour Is The First Tour To Gross Over $1 Billion, Pollstar Says
Consider 2023 to be a year of unparalleled pop music dominance.
Taylor Swift's Eras Tour is a highly anticipated event that showcases the evolution of her music throughout the years. The tour features performances from each distinct era of her career, allowing fans to experience the unique sound and style that defined each period.
Attendees can expect an immersive and nostalgic journey through Taylor Swift's musical transformation, making it a must-see for fans of her work.
SOURCE – AP
Taylor Swift Named Time's 'Person Of The Year' For 2023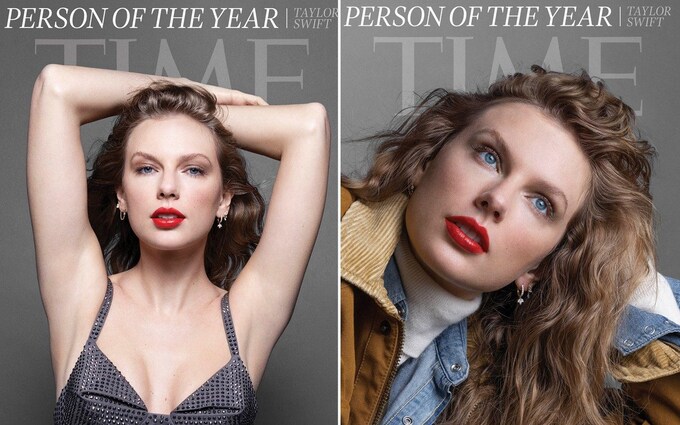 Taylor Swift is rounding up the year with yet another honor: she was voted Time magazine's 2023 "Person of the Year," beating out Barbie and King Charles III.
"While her popularity has grown across the decades, this is the year that Swift, 33, achieved a kind of nuclear fusion: shooting art and commerce together to release an energy of historic force," according to the magazine.
Time chose Swift because she found a way to give people all over the world hope in the midst of some extremely trying circumstances.
"No one else on the planet today can move so many people so well," according to Time's profile. "Achieving this feat is something we often chalk up to the alignments of planets and fates, but giving too much credit to the stars ignores her skill and her power."

Taylor Swift Named Time's 'Person Of The Year'
The magazine also interviewed Swift: "This is the proudest and happiest I've ever felt, and the most creatively fulfilled and free I've ever been."
And, yes, she spoke publicly for the first Time about her relationship with Kansas City Chiefs star Travis Kelce. The couple began hanging out after Kelce donned a friendship bracelet on his podcast, which Swift described as "metal as hell."
"I'm just there to support Travis," she said of her attendance at NFL games, which have helped some of them gain viewers. "I have no awareness of if I'm being shown too much and pissing off a few dads, Brads, and Chads."
Swift's "Eras Tour," which grossed over $2.2 billion in North American ticket sales alone, was a highlight of her incredible year, according to research firm QuestionPro. StubHub also issued its 2023 "Year in Live Experiences" report on Wednesday, stating that the "Eras Tour" was the website's largest tour.

Swift has not only crushed Super Bowl-sized arenas, but also neighborhood cinema theaters.
According to AMC, the pop singer's "Taylor Swift: The Eras Tour" concert film grossed roughly $96 million in its debut weekend in the United States and Canada, making it the highest-grossing concert film domestically for an opening weekend.
Among all of this, Swift broke her own Spotify record by being the most-streamed artist in the streamer's history in a single day, while "1989 (Taylor's Version)" became Spotify's most-streamed album in a single day this year.
Taylor Swift is a renowned singer-songwriter and actress known for her narrative songwriting and autobiographical lyrics.

Taylor Swift Named Time's 'Person Of The Year'
She has achieved widespread commercial success and critical acclaim for her music, which spans various genres including pop, country, and rock.
Taylor has won numerous awards, including multiple Grammy Awards, and has established herself as one of the best-selling music artists of all time.
In addition to her music career, she has also appeared in films and television shows, further cementing her status as a multifaceted entertainer.
SOURCE – CNN