Snoop Dogg Steps In At Last Second During WrestleMania
INGLEWOOD, Calif. — Leave it to Snoop Dogg to be named WrestleMania 39's Most Valuable Performer.
The iconic rapper stepped up in an emergency during a weekend that saw World Wrestling Entertainment set a two-night attendance record for their signature event, the company on the verge of being sold, and Roman Reigns stay the undisputed champion.
Snoop Dogg was co-hosting a segment between bouts with wrestler Mike "The Miz" Mizanin on Sunday at SoFi Stadium when he provoked Mizanin into an impromptu match with Shane McMahon, who was appearing at a WWE event for the first time in 14 months. McMahon and Mizanin exchanged punches before McMahon tore his quad, doing a leapfrog maneuver to escape Mizanin.
Doctors examined McMahon before assisting him out of the arena. Snoop Dogg then returned to the ring to finish the match, punching "The Miz" twice, stealing a page from "The Rock," and landing a people's elbow to win.
"My hat's off to Snoop, picking it up and thinking, 'Oh man, he's hurt?'" That's fine; I'll rectify it.' He's just a natural born entertainer," said WWE creative director Paul "Triple H" Levesque. "I've known Snoop in this environment for years and what kind of fan he is, but tonight he put himself on a different playing field and respect factor for me." I know several guys who have been in business for a long time; if that happened to them, they'd be like, 'What do we do?'It was incredible."
The greatest surprise, however, came less than eight hours after Reigns pinned Cody Rhodes in the main event when UFC owner Endeavor revealed Monday morning that it had signed an agreement with WWE to create a new company that will combine the UFC and WWE.
Levesque declined to comment on Endeavor on Sunday night, saying he wanted to concentrate on what happened over the weekend.
Outside the ring, attendance was 161,892, breaking stadium single-day attendance records on both evenings. The first WrestleMania in Los Angeles since 2005 broke the previous mark by 27%, with a gate of $21.6 million.

The first WrestleMania in Los Angeles since 2005 broke the previous mark by 27%.
Sponsorship income surpassed $21 million, doubling the previous high, while merchandise sales increased 20% over the previous year.
The Doggfather's appearance as a substitute wrestler continued the pattern of celebrities appearing and not looking out of place.
Logan Paul, a social media star, competed in a WrestleMania battle for the second year on Saturday. San Francisco 49ers tight end George Kittle appeared in a battle between former Indianapolis Colts punter Pat McAfee and "The Miz," and rapper Bad Bunny appeared during the Mysterios' match.
"They have no right to be this good," Levesque said of the celebrity fighters. "What's amazing about it is the grind and the level of commitment they're willing to put into it because they respect the business, respect for the WWE superstars and what we do, and respect for the people who came before them." It's cool to see them do that, but it's also impressive to see how effective they are and how it raises the bar for everyone else."

Snoop drove Rey Mysterio out to the Wrestlemania stage in a lowrider before his match against son Dominik Mysterio and co-hosted with "The Miz" both evenings.
Paul, defeated by Seth Rollins, executed high-flying stunts and moved as if he had been doing them for more than ten years. McAfee worked as a WWE announcer for 17 months (April 2021-September 2022) and competed in a fight at WrestleMania last year, while Kittle is a long-time wrestling fan.
Bad Bunny, who competed in a tag team match at WrestleMania two years ago, will host Wrestlemania's next premium live show in San Juan, Puerto Rico, on May 6. Wrestlemania is visiting Puerto Rico for the first occasion since 2005.
Bad Bunny could also play in a game that night. On Saturday, he was doing Spanish commentary during Mysterio's fight when he stopped Dominik from hitting his father with a steel chain. Rey Mysterio took advantage of the distraction, delivered his finishing move to win, and set up a potential storyline between Bad Bunny and the younger Mysterio.
It was mostly unexpected for Reigns to extend his 900-day reign as king. In the match, Rhodes had all the momentum, and all signs led to a title change. Nonetheless, WWE's creative forces have chosen to keep Reigns at the company's helm.
Reigns will become the first wrestlemania wrestler to hit 1,000 days as champion in early June, barring injury or a major surprise. At this juncture, Reigns is likely to retain the title until Summerslam in early August in Detroit, but he could still be the champion by WrestleMania in Philadelphia next year.
"I want someone to step up and take this ball away from us," said Reigns. "Because if you don't, we'll keep a stranglehold on this."
SOURCE – (AP)
Taylor Swift Watches Travis Kelce's Chiefs Take On The Jets At MetLife Stadium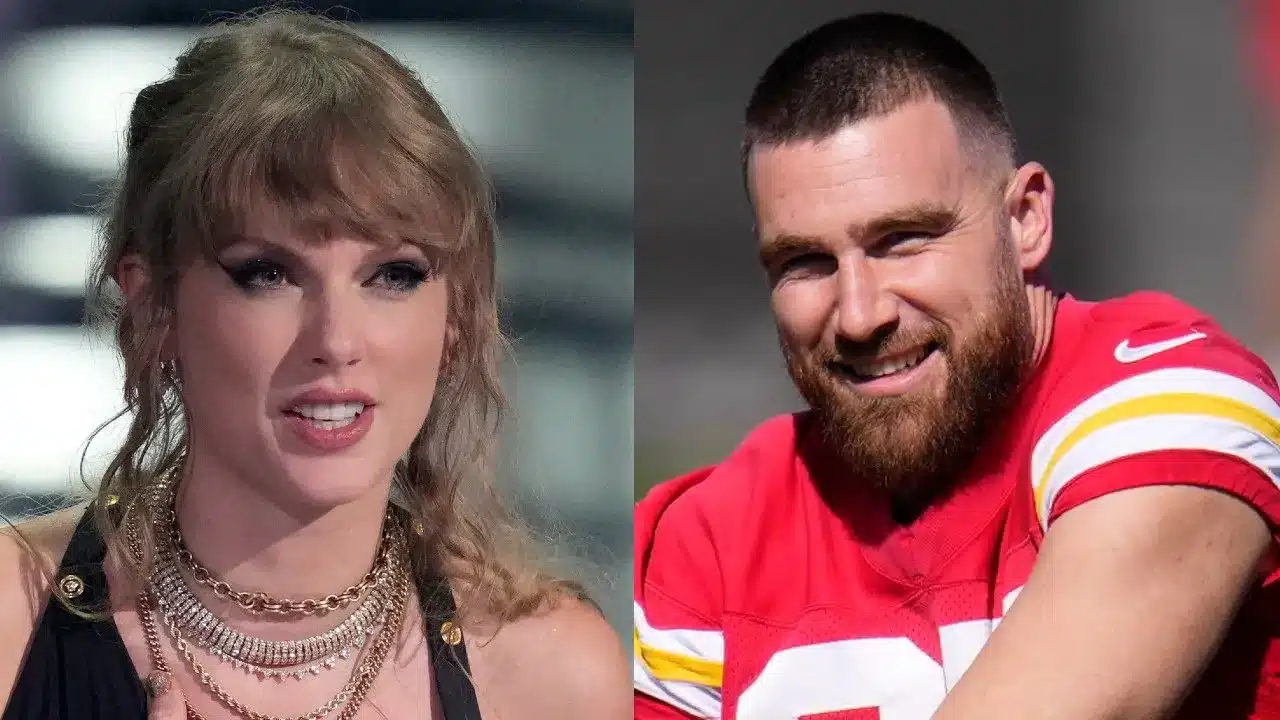 EAST RUTHERFORD, New Jersey — Taylor Swift could not pass up another opportunity to observe Travis Kelce play football.
The 12-time Grammy Award winner arrived at MetLife Stadium approximately forty minutes before Sunday night's kickoff to witness Travis and his Kansas City Chiefs defeat the New York Jets 23-20.
Swift, wearing blue jean shorts, a black long-sleeved top, and a leather jacket, entered the stadium's security area with actors Ryan Reynolds, Blake Lively, and Hugh Jackman, as captured by SNY. NBC's broadcast cut to Swift multiple times during the game, including a shot of the pop star with her arm around Donna Kelce, who was donning her son's No. 87 jersey.
Swift's appearance comes a week after she attended Arrowhead Stadium, dressed in red and white, to witness the Chiefs' 41-10 home victory over the Chicago Bears with Donna Kelce. Swift accepted the All-Pro tight end's invitation to observe the game and had to see more of Travis and the Chiefs in action.
Taylor Swift is on a break from her Eras Tour, which resumes on November 9 in Buenos Aires, Argentina. Travis acknowledges Swift's daring appearance at the Chiefs game but remains tight-lipped about their relationship. Twenty minutes before commencement, NBC aired a tour advertisement.

Taylor Swift could not pass up another opportunity to observe Travis Kelce play football.
Swift is familiar with MetLife Stadium, having performed three sold-out concerts there in May. Two of those performances were attended by Jets quarterback Aaron Rodgers, who returned to the team this past weekend after tearing his left Achilles tendon on the fourth play of his September 11 debut.
Rodgers attended a squad meeting on Saturday evening and was at the stadium to observe player warmups on Sunday evening.
Swift and Kelce have not disclosed details about their relationship. Kelce stated on his podcast "New Heights with Jason and Travis Kelce" earlier this week that Swift "looked amazing" at the contest.
Regarding her time spent in the suite, Kelce stated, "Everyone was speaking positively about her." "Moreover, the day proceeded flawlessly for Chiefs fans. Naturally, we plan everything, ladies and gentlemen."
Kelce invited Swift to that game after failing to present her a friendship bracelet during the Kansas City stop of her Eras Tour.
SOURCE – (AP)
Andretti Global Clears First Hurdle To Join Formula One As An 11th Team With FIA Expansion Approval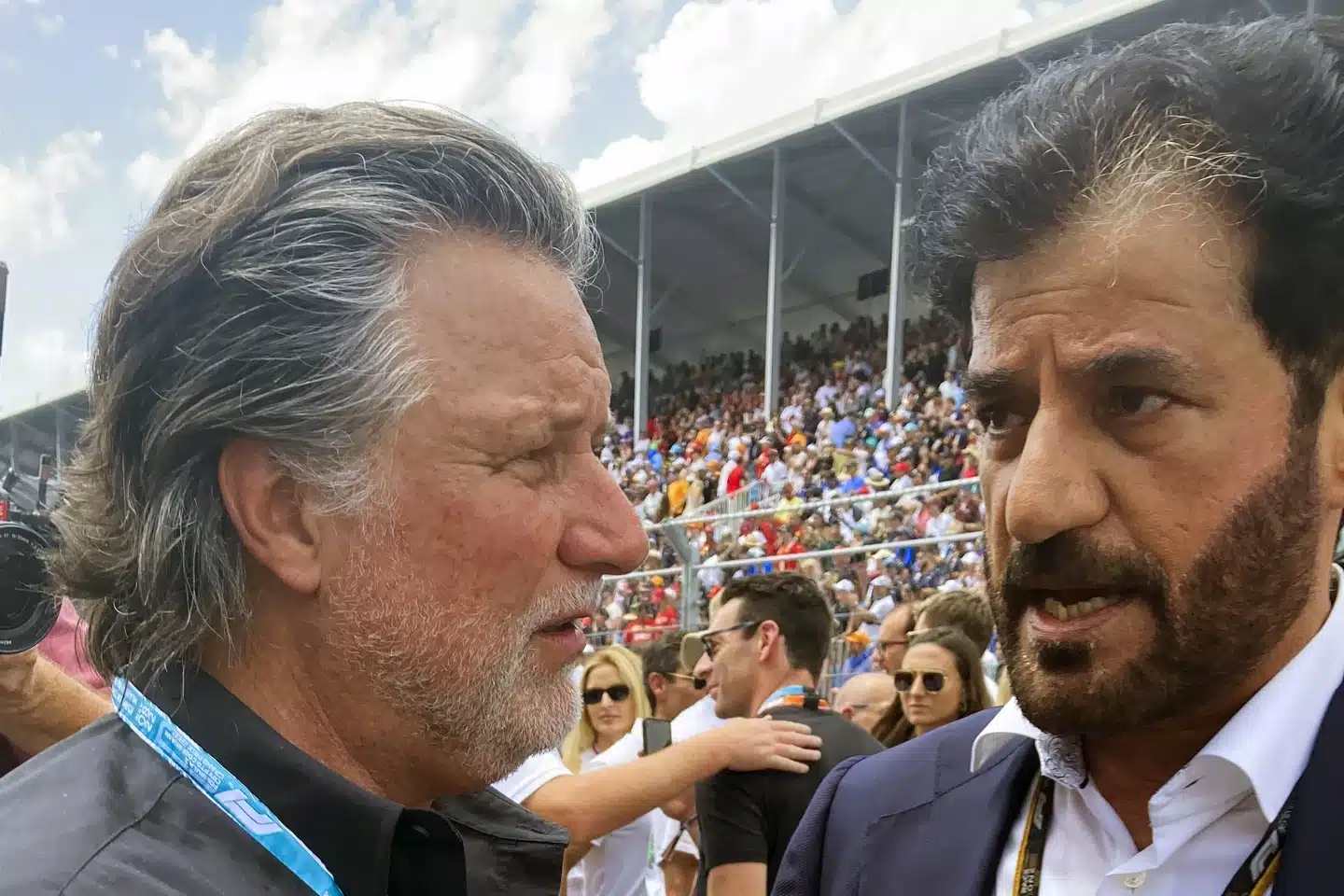 Monday, the FIA announced that American Michael Andretti satisfies all requirements to expand the world's premier motorsports series to 11 teams, removing a significant obstacle in his bid to launch a Formula One team.
The FIA decision does not guarantee Andretti will get the two-car team he desires. Andretti Global and its associate Cadillac must still demonstrate their commercial value to F1 rights holder Liberty Media and the existing teams, who adamantly oppose expanding the grid to twenty cars. However, the teams have no say in the expansion of the grid.
F1 said in a statement, "We note the FIA's conclusions regarding the first and second phases of their process and will now conduct our own evaluation of the remaining application's merits."
The FIA's approval was a crucial first step in Andretti's three-year mission to restore one of auto racing's most storied names to the pinnacle of the sport. His son Michael competed in 13 races during the 1993 season. Mario Andretti earned the F1 championship in 1978.
Father and son are among the most successful open-wheel racers in American history and rank third and fourth on IndyCar's all-time tally of winners. They have been attempting to reintroduce the Andretti name to F1 for years and have cleared an impediment by securing Mohammed Ben Sulayem's support for the effort.

Monday, the FIA announced that American Michael Andretti satisfies all requirements to expand the world's premier motorsports series to 11 teams.
Ben Sulayem stated, "The FIA is obligated to approve applications that meet the Expression of Interests application requirements, and we followed this procedure in deciding that Andretti Formula Racing LLC's application would advance to the next stage of the application process."
"Andretti Formula Racing LLC was the only entity that met the established selection criteria in all material respects. I commend Michael Andretti and his team for their comprehensive submission."
After Andretti petitioned for the grid to be expanded to enable new entrants, Ben Sulayem, who assumed leadership of the FIA in late 2021, oversaw the opening of an "expression of interest" process for potential new teams this year. Andretti's action followed an abortive 2021 attempt to acquire an existing team.
In the initial phase, seven applicants were received by the FIA. Five made it to the second round, which required a $300,000 fee and a thorough investigation by the F1 governing body. Andretti, whose engines would be General Motors-branded under the Cadillac banner, was considered the only worthy applicant out of four who completed the process.
The applicant had to satisfy FIA's sporting, technical and financial requirements to be recommended as a future team. Ben Sulayem stated on Monday that "our goal, after rigorous due diligence during the application phase, was to only approve prospective entries that met the established criteria and demonstrated they would enhance the sport."

Monday, the FIA announced that American Michael Andretti satisfies all requirements to expand the world's premier motorsports series to 11 teams.
Most existing teams have publicly opposed expanding the grid for anyone, including a General Motors-sponsored American. This year, there will be three F1 races in the United States and five in North America. The series has targeted a new sponsorship market by capitalising on the popularity of the European racing series in the United States.
But the existing teams, namely Red Bull and Mercedes, argue that they need to invest more heavily in F1 for anyone to buy their way in. Any new entrant must pay a $200 million anti-dilution fee, but the teams have argued that expansion reduces their financial share.
And if Andretti desires a team so badly, they say, he should buy one.
In 2016, Gene Haas founded the only American-owned team. Andretti has stated that his team will be the true American squad with an American driver, GM's support, and an American sponsor.
Ben Sulayem has backed the Andretti effort and stated that the Andretti name and General Motors contribute too much to the series to be rejected outright for future teams. Furthermore, Andretti does not have a financial stake in F1's profits like Liberty and the existing teams do.
Ben Sulayem said opening the procedure for new teams to join "also attracted further commitment from Audi, Honda and Ford and interest from Porsche and General Motors."
This was the third time the FIA had solicited expressions of interest from prospective teams. The first, in 2009, resulted in four teams joining the series, but they all subsequently declared bankruptcy and left the sport. As a result, the requirements to join F1 and the application procedure have become extremely stringent.
Haas obtained his team in a 2014 expression of interest and continues to compete in Formula One.
SOURCE – (AP)
2023: A Second UK Police Force Is Looking Into Allegations Of Sexual Offenses Committed By Russell Brand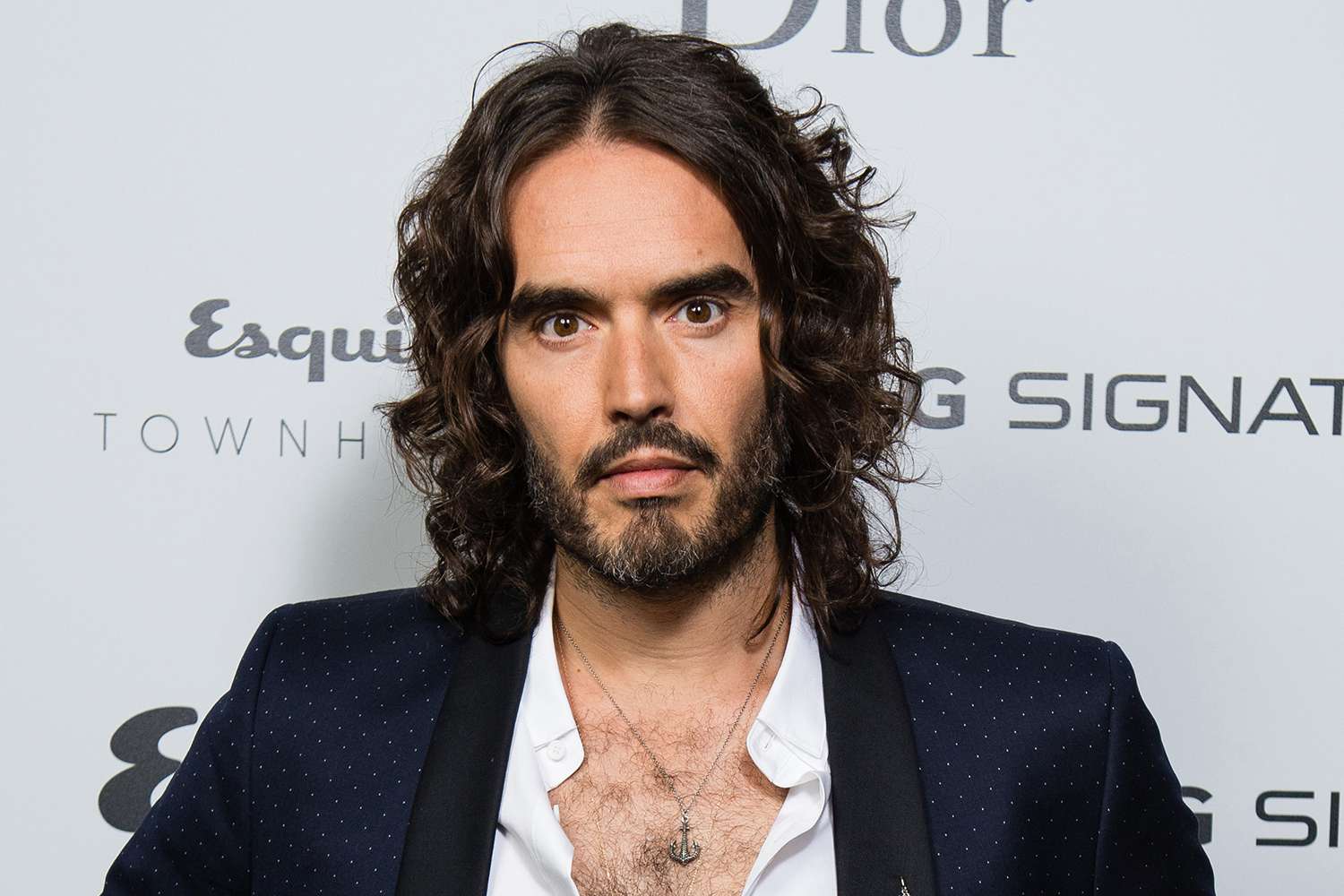 LONDON brand,  British media reported on Monday that a second British police force is investigating sexual offenses purportedly committed by the actor and comedian Russell Brand.
According to the BBC and PA news agency, Thames Valley Police is reexamining harassment and surveillance allegations made by a woman against Russell between 2018 and 2022.
As is customary in the United Kingdom for individuals who have not been charged, the police refused to identify Russell but stated in response to news reports.
"In the past two weeks, Thames Valley Police have received new information regarding harassment and stalking allegations dating back to 2018," it stated. As such, it would be inappropriate to comment on an ongoing investigation involving this information.
As a result of a television documentary and newspaper investigations, London's Metropolitan Police stated last week that it was investigating "a number of allegations of sexual offences" involving Russell.

A Second UK Police Force Is Looking Into Allegations Of Sexual Offenses Committed By Russell Brand
Russell, 48, denies sexual assault allegations brought by four women in a Channel 4 documentary and The Times and Sunday Times newspapers. One of the unnamed accusers claims she was sexually assaulted during a 16-year-old relationship with the defendant. In 2012, a second victim claimed Brand raped her in Los Angeles.
The brand was a prominent U.K. celebrity in the early 2000s, hosting radio and television programs and starring in several Hollywood films. Between 2010 and 2012, he briefly married the pop singer Brandy Perry.
They have largely vanished from mainstream media but has amassed a substantial online following through videos that combine wellness and conspiracy theories. YouTube has stated that due to the "serious allegations" against Brand, he will no longer be able to monetize his 6,6 million subscribers on the video streaming platform.
Source – Ap