Stephen Curry, Warriors Believe They Will Be Together To For More Championships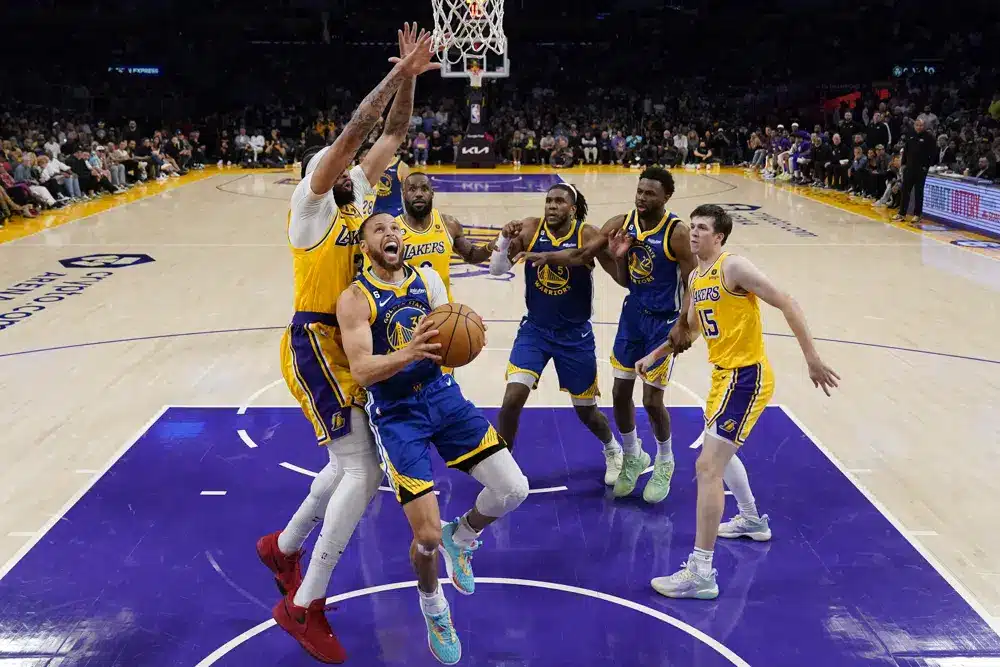 SAN FRANCISCO – Stephen Curry isn't ready to accept that the Golden State Warriors championship run is over.
Draymond Green and Klay Thompson are also in the mix.
Kevon Looney and Andrew Wiggins are in the same boat.
"No matter how different it looks, I think we understand each other, what we all bring to the table, and trust that we're just gonna compete until the wheels fall off," Curry, 35, said.
The defending champions' season came to an end on Friday night with a 122-101 loss to the Lakers in Game 6 in Los Angeles, the first time this core group of Curry, Green, and Thompson has been eliminated before the NBA Finals after winning 19 straight playoff series against Western Conference opponents under coach Steve Kerr. Golden State failed to win at least one road game in an NBA-record 28 straight series.
Sure, the Warriors know the outside conjecture that the Curry-led dynasty is ending. The team won four championships in eight years, including five straight trips to the NBA Finals from 2015 to 2019.
"It's probably too raw right now for me to think about," Kerr admitted. "I will say that Draymond, Klay, Steph, our core guys, have plenty of time left." There's still plenty of fuel in the tank. They all had fantastic seasons. It may not have finished on a high note, but all three of these men are still elite players, and this club has championship potential. We didn't make it this year, but that's not the end of the road."

Looney and Wiggins – Curry, Green, and Thompson did not speak at the arena on Saturday.
Looney wasn't nearly ready to properly examine the season's highs and lows — or why the Warriors couldn't find a consistent flow on the road. On their way to a 44-38 regular-season record, they went 11-30 away from Chase Centre.
"Last year, after we won, I had time to reflect and think about all of the wonderful things we accomplished." But this year is still new. "It's still a sore spot getting knocked out in the second round," Looney said Saturday, as the Warriors returned to Chase Centre for offseason preparations and exit interviews.
"This group has been through a lot, and I feel like we've got a lot more to give, and watching Steph, Klay, and Draymond, what they did all season, what they did in the playoffs, was spectacular, and it obviously shows that they have a lot left to give."
However, the Warriors' quest for a repeat championship began with Green punching Jordan Poole during training camp, and the Warriors got through that team crisis only to struggle on the road and miss important players for long stretches due to injury. There needed to be more consistency.
"Last year, we were a little bit more together," Wiggins said on Saturday, adding, "I feel like the future's bright for this organisation, all of the players."

Looney and Wiggins – Curry, Green, and Thompson did not speak at the arena on Saturday.
Looney and Wiggins – Curry, Green, and Thompson did not speak at the arena on Saturday — were still processing the disappointing early exit.
Golden State needed Curry's 50-point performance in Game 7 of the first round at Sacramento to defeat the Kings and become the first defending champion to return from a 2-0 deficit.
Then he and Thompson struggled to make crucial shots against the Lakers. Golden State's 365 missed 3-pointers in the first two rounds are the most in NBA history, surpassing the 358 missed by the 2020 Rockets. And, after going a combined 6 for 26 from deep in Game 6, Curry and Thompson became one of only three combinations to miss 10 or more three-point attempts in the same postseason game.
They will now split ways and seek to reassemble — and assess how the roster might alter.
"We'll all handle those collectively at the appropriate time." "Obviously, I think you should start at the top and work your way down in terms of trying to put together the best team possible for next year," Curry said. "Making sure all of the pieces fit and understanding how we can retool to put ourselves in position to be a legitimate championship contender because that's all we're concerned about."
Thompson, like the others, will want some time before proceeding.
"It stings really bad, and it's going to sting all summer," Thompson added. "This was the first time in a long time that Dray, Steph, and I were healthy enough to miss the finals." So being off at this time of year is unusual, but I can assure you we gave it our all."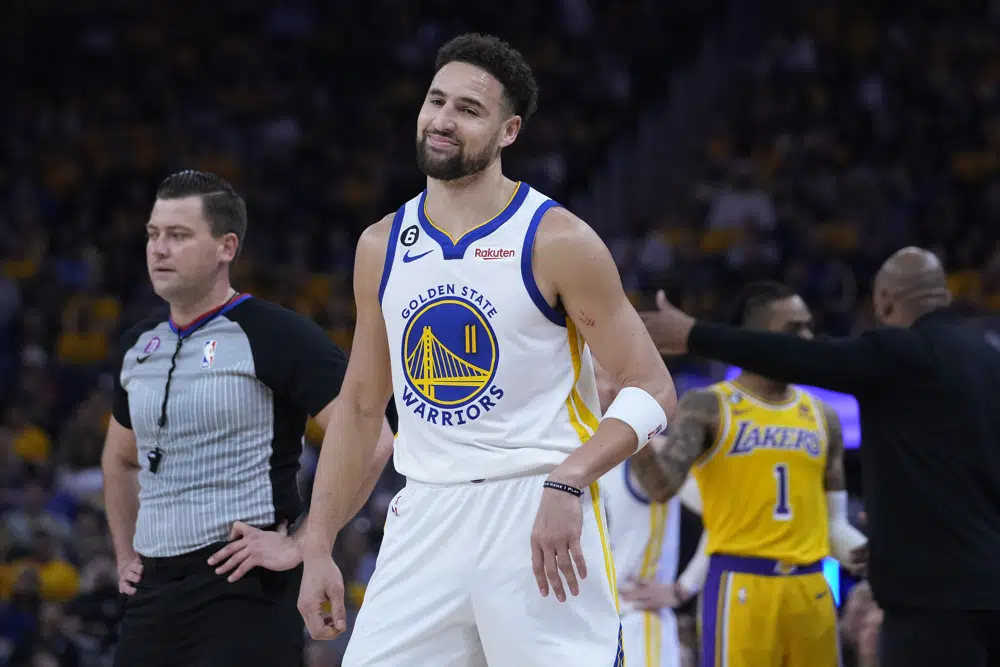 SOURCE – (AP)
Trudeau Liberals Hold Late-Night Meeting On Fighting Back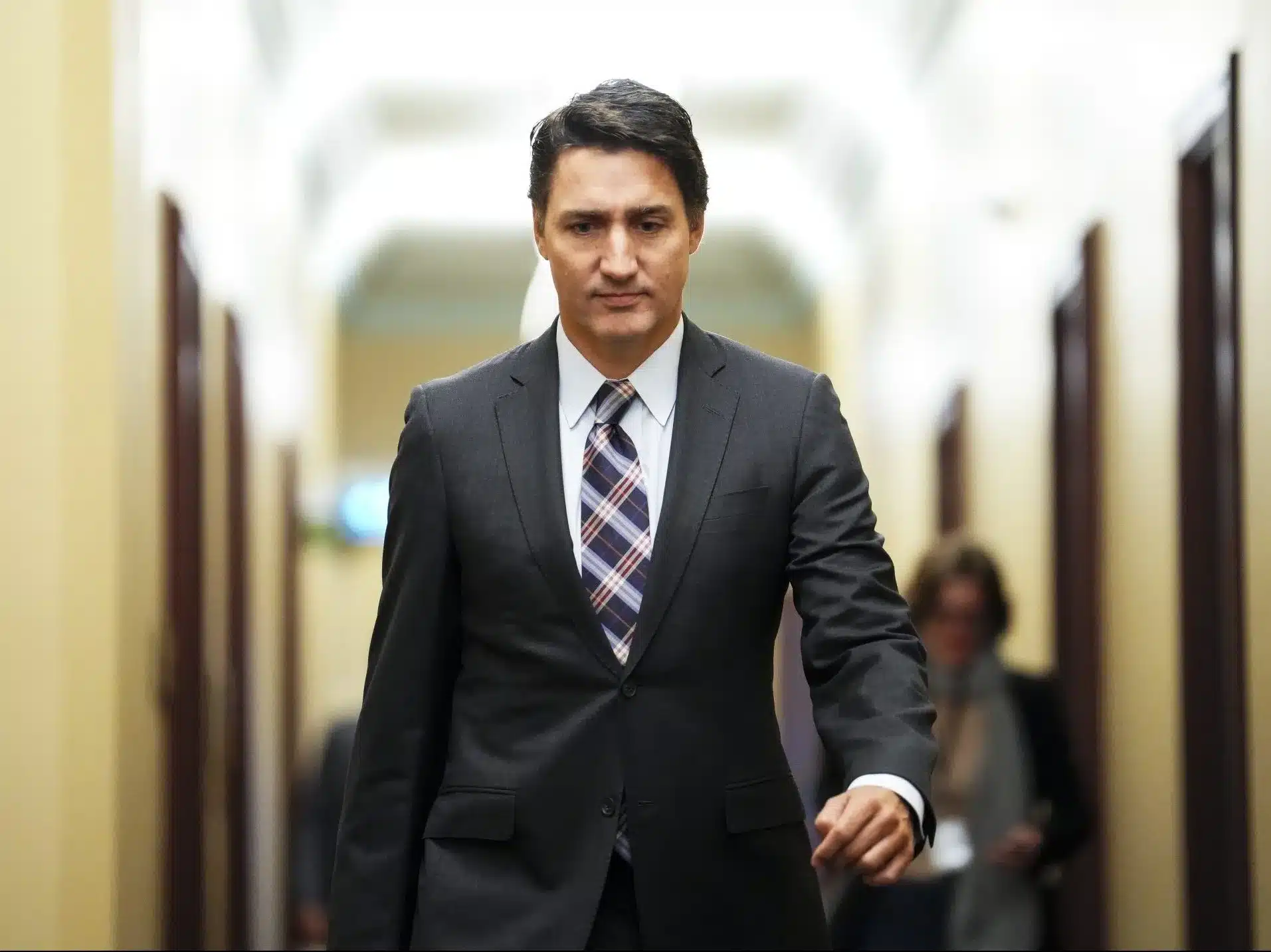 When Trudeau calls a late-night caucus meeting, things could be better.
According to an invitation obtained by the Toronto Sun, on Tuesday, the Trudeau Liberals gathered their caucus for an "information session."
Brad Redekopp, a member of the Conservative Party, posted a photo of government vehicles waiting outside West Block to transport ministers home after the event.
To comprehend how peculiar this is, one must comprehend the tempo of Official Ottawa. This late-night meeting is uncommon, particularly the night before the routinely scheduled weekly caucus meetings.
House Speaker Anthony Rota resigned due to the invitation and recognition of 98-year-old Yaroslav Hunka during Ukrainian President Volodymyr Zelenskyy's address to the Ukrainian Parliament. As is now common knowledge, Hunka served in a Nazi SS division during World War II.
His presence in the audience has caused Canada and Ukraine interminable humiliation. Vladimir Putin's Russia has justified its invasion of Ukraine by claiming that there are Nazis who must be eradicated. Zelenskyy's support for an SS division member has provided Putin with the propaganda tools he desires.
The Russian government is already circulating false rumors that the Ukrainians have issued a commemorative stamp for Hunka.
Lineup of government limos? Looks like an emergency cabinet meeting.

The Liberals are in full damage control.#cdnpoli pic.twitter.com/AfM2ho0NUh

— Brad Redekopp (@BradRedekopp) September 27, 2023
When Trudeau calls a late-night caucus meeting, things could be better.
As of Tuesday evening, the PMO verified that he and Zelenskyy had not spoken since the Parliament incident. While it is understandable that Trudeau would not want to apologize to Canadians in front of the cameras, it is shocking that he has not contacted his "good friend" Zelenskyy since the story broke.
Ukraine is not the only issue currently plaguing the leader and his team.
India's foreign minister, Subrahmanyam Jaishankar, indirectly accused Canada of harboring militants during a speech at the United Nations. In a subsequent interview, he reiterated that the Trudeau administration has provided no proof or evidence to substantiate its claim that India was involved in the June execution of Hardeep Singh Nijjar in Surrey, British Columbia.
The Modi administration has utilized Indian media as a weapon against Trudeau domestically and internationally. In a conflict of public relations, Trudeau and, by extension, Canada are losing.
The Hindu Forum of Canada's attorney sent a letter to the government on Tuesday, expressing safety concerns and requesting that Nijjar ally Gurpatwant Singh Pannu be denied entry into the country. At approximately the same time, the Muslim Association of Canada criticized Trudeau for his remarks regarding parental demonstrations over gender issues in schools last week. MAC condemned Trudeau's stance.
SOURCE – (SUN)
2023: Travis King In US Custody After North Korea Expulsion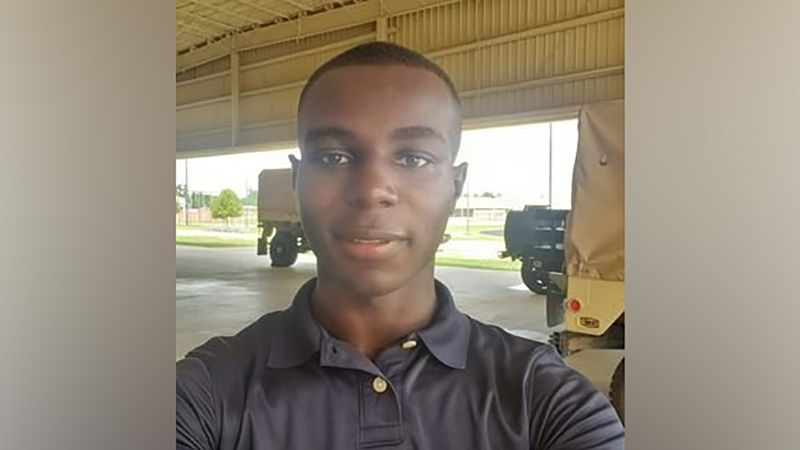 King is in custody. In a statement, Pentagon spokesperson Brig. Gen. Patrick Ryder thanked the Swedish and Chinese governments for their assistance in securing the release of Pte. King.
As there are no diplomatic ties between the United States and North Korea, the Swedish embassy in Pyongyang has traditionally negotiated on behalf of the United States.
During the King case, a Swedish embassy spokesman confirmed that Sweden acted "within its role as a protective power" for the United States in North Korea.
The US Department of State and the White House did not comment on the matter immediately.
According to Reuters, a spokesman for the King family stated that "no substantive comment" was expected at this time.
His relatives have previously informed US media that he faced discrimination while serving in the United States military.
According to reports, his mental health deteriorated during his time in South Korean custody.

Travis King In US Custody After North Korea Expulsion.
Claudine Gates, the mother of Pte. told the Associated Press last month that her son had "so many reasons to come home."
She stated, "I cannot imagine him ever wanting to stay in Korea when he has family in the United States."
Pte King's release by North Korea after 71 days is rapid compared to other Americans the country has previously detained.
Analysts hypothesized that Pyongyang may have used the American soldier as a diplomatic bargaining tool.
Mick Mulroy, a former deputy assistant secretary of defense and CIA paramilitary officer, told the BBC that Pte King's return to US custody is "a good thing," even though he "is a young man who made mistakes."
Mr. Mulroy continued, "He is an American soldier, so it was imperative that we did everything possible to bring him home."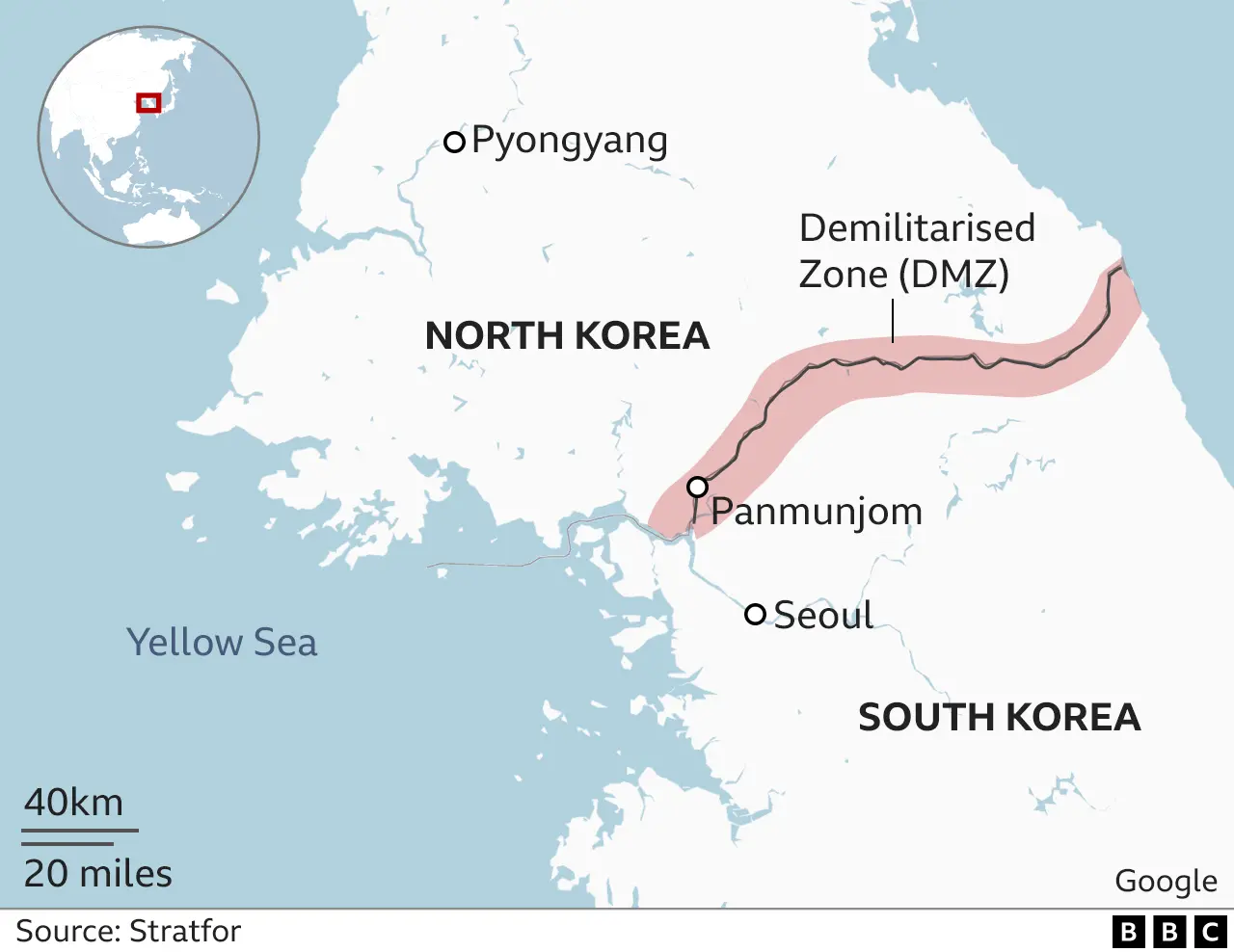 SOURCE – (BBC)
Amazon: US Accuses Online Giant Of Illegal Monopoly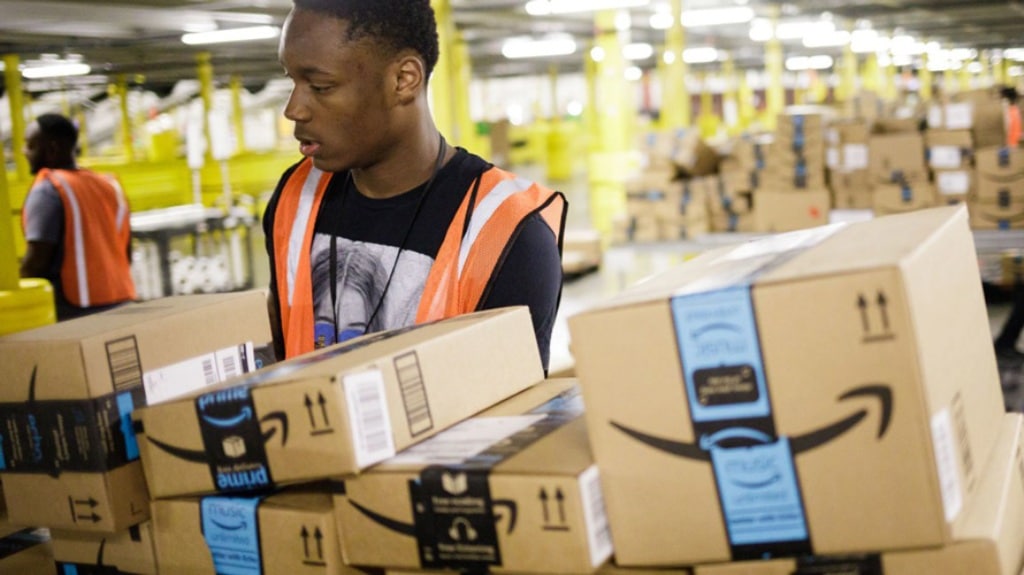 The U.S. government has filed a lawsuit against Amazon, alleging that the internet giant unlawfully maintains monopoly power.
According to the Federal Trade Commission (FTC), Amazon engages in "a set of interlocking anticompetitive and unfair strategies" to increase prices and stifle competition.
Amazon stated that the lawsuit was "incorrect based on the facts and the law, and we look forward to defending ourselves in court."
It is the most recent technology titan to be sued by U.S. authorities.
Lina Khan, the head of the FTC, has had Amazon in her sights for years.
In 2017, Ms. Khan, who was only 29 then, published a significant academic article arguing that the online retailer had evaded antitrust scrutiny.
"With its missionary zeal for consumers, Amazon has marched towards monopoly," she stated then.

The U.S. government has filed a lawsuit against Amazon, alleging that the internet giant unlawfully maintains monopoly power.
Since her unexpected appointment as FTC Chair in 2021, this case has been widely anticipated and regarded as a crucial leadership test.
Some U.S. legislators have called for action to increase competition in online search, retail, and social media in response to the dominance of a handful of large tech companies.
However, under Ms. Khan, the FTC's robust rhetoric against Big Tech has yielded few results.
It failed in its endeavor to prevent Meta from acquiring V.R. company Within in February.
And in July, it failed to prevent Microsoft from acquiring the Call of Duty developer.
Ms. Khan is pressured to make at least one prominent complaint stick, and the FTC has high aspirations for this case.

The U.S. government has filed a lawsuit against Amazon, alleging that the internet giant unlawfully maintains monopoly power.
Along with 17 state attorneys, the agency asserts that the company is a "monopolist" that prevents competitors and sellers from lowering pricing.
In addition, the regulator claimed Amazon's actions "degrade quality for consumers, overcharge sellers, stifle innovation, and prevent rivals from competing fairly with Amazon."
However, the company claims that if the "misguided" FTC lawsuit is successful, consumers will have fewer options, pay higher prices, and experience delayed delivery times.
Due to the alleged monopoly, consumers lose money and receive worse bargains, which is the central argument of the case.
U.S. anti-competition law is complex, but prosecutors must demonstrate that a company's actions have caused financial harm to consumers.
Many of Big Tech's services, such as Google's search engine and Meta's Instagram, are free, proving this is only sometimes straightforward.
Google and the United States government began a court battle earlier this month, with the government accusing Google of monopolizing advertising technology.
SOURCE – (BBC)